I had run out of United miles so it was back to the back of the plane for this trip.  It was still a phenomenal use of miles since the routing got us from Brisbane to Chiang Mai, Chiang Mai to Koh Samui with a 23 hour layover in Bangkok, then an open jaw from Kuala Lumpur to Rarotonga via Bangkok and Shanghai with a 10 hour layover.  In this post, we will look at the Thai economy experience on the Dreamliner.
In economy class you don't get lounge access unless you have a credit card that includes Priority Pass (Amex) or Lounge Club (formerly include with Chase Ink).  We wandered around the airport and checked out a few shops but didn't buy anything.  The kaftans were nice but out of my budget.
A quick shot of the business cabin as we walked through.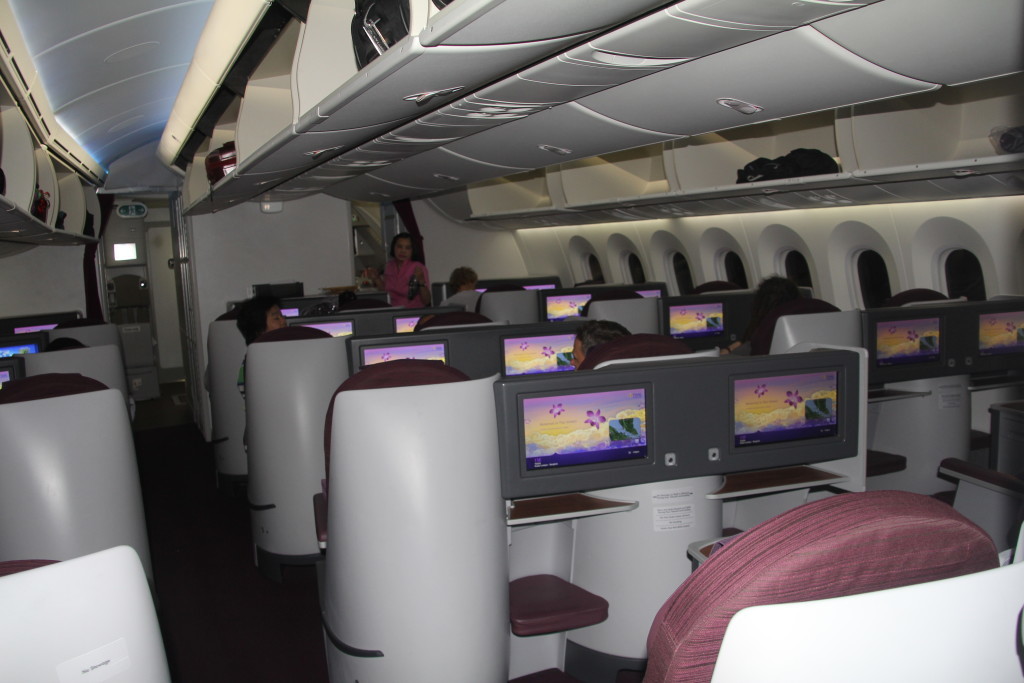 And here's the economy cabin.  This is where dreamliners become "nightmare-liners".  Seats are in a 3-3-3 so couples will usually have a stranger with them unless they get lucky and have an empty middle seat.  We weren't lucky but at least it was a short-ish flight from Kuala Lumpur to Bangkok.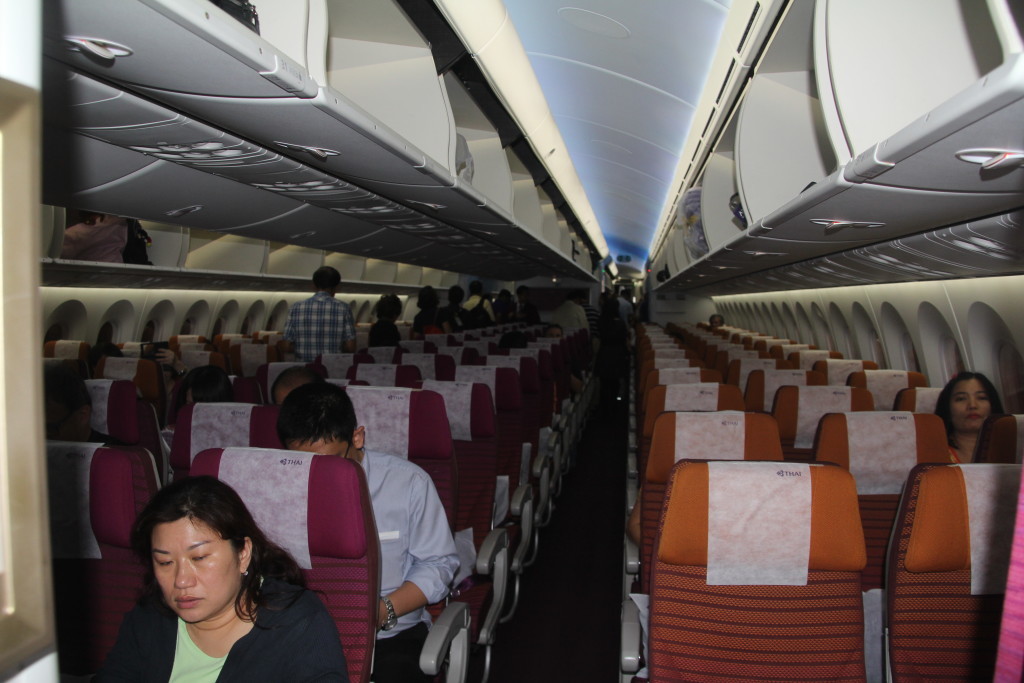 The one thing I did like was the controls in the seatback instead of buried in the side compartment of the seat.
Trying to sneak more photos of business class on the way out.
We had a 3 hour layover in Bangkok so we used Lounge Club to use the Louis Tavern lounge.  It's nowhere near as good as the Thai lounge from the last time we were here but better than sitting at the gate!
I was too tired to take photos of the plane between Bangkok and Shanghai so managed to pass out despite being in economy.  At least this time we had no one in the middle seat!  We quickly got transit visas and headed off to take the Maglev into town.