I am not a person who would normally ever aspire to travel in business class.  I've always considered myself lucky to even have the chance to travel the world in economy, something that very few people in the world get to do.  Although I would never spend cash to buy a business class ticket or upgrade a paid economy when I have enough miles for a free ticket, sometimes the airlines dish up promos that are so generous that we can earn a large amount of miles quickly and cheaply.  This is what happened in 2008-2011 when US Airways was running their Grand Slam promo.  I was able to max out the 100k bonuses on both my account and my husband's, topping mine off with the 2009 shopping promo and a few credit card bonuses.
I like to ensure that we have enough miles for the next 3 years' planned trips in economy, then if we get extra miles we can redeem for business class tickets.  This is the situation we have been in for the last couple years!  So this award was booked using US Airways miles.
It was our first time using Thai Airways' product and we loved it!  The seats were very comfortable, the service was excellent and we enjoyed the big screen entertainment.  The seats were angled lie flat but with the help of my Somidem (Ambien) prescription, I slept very well!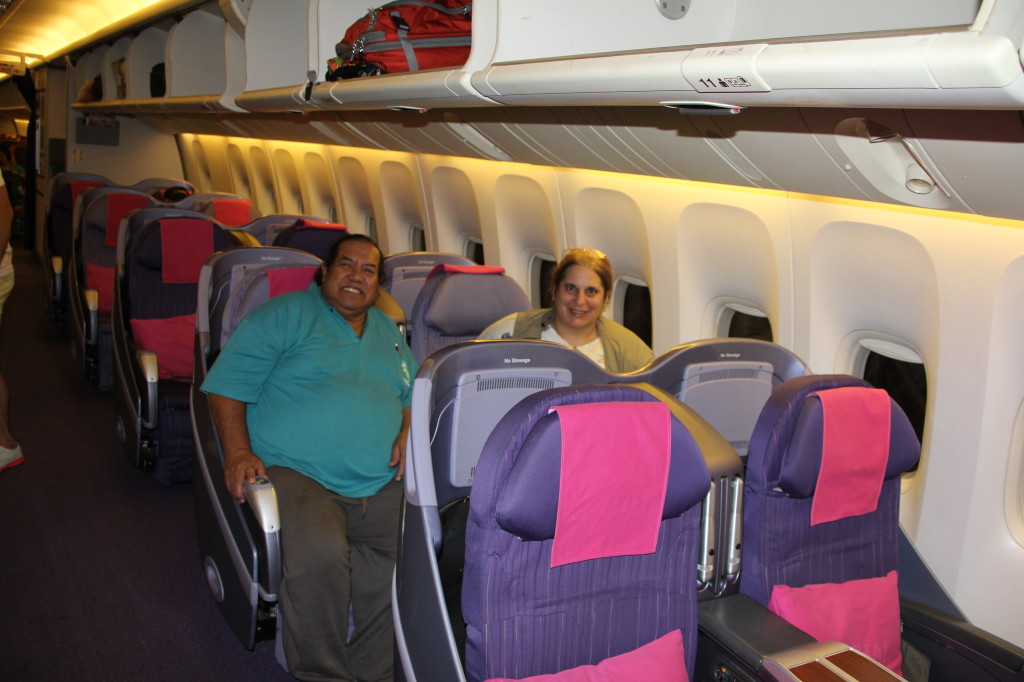 The ground experience at Bangkok's Suvarnabhumi Airport was amazing!  Our business class tickets entitled us to a free half hour massage in the spa which we really enjoyed.  It was more a relaxing massage than a deep tissue muscle massage.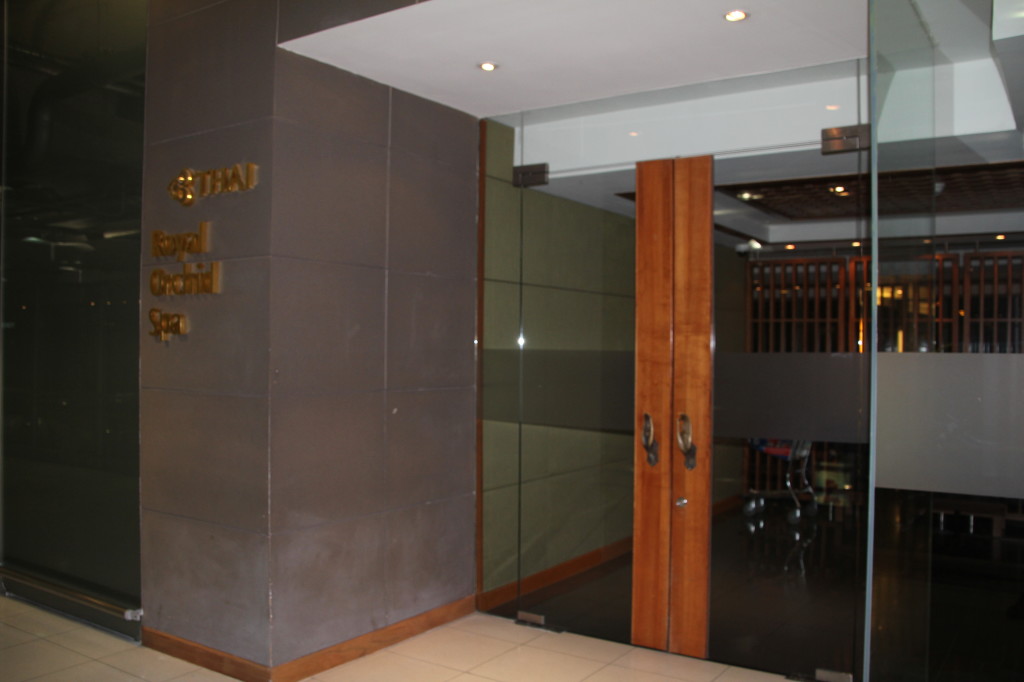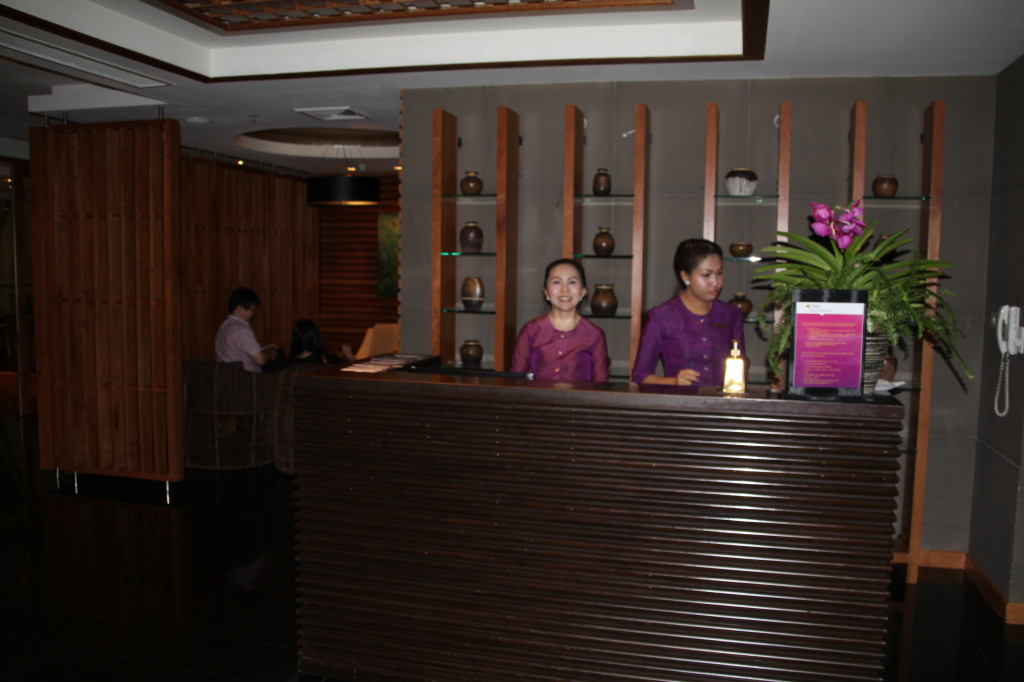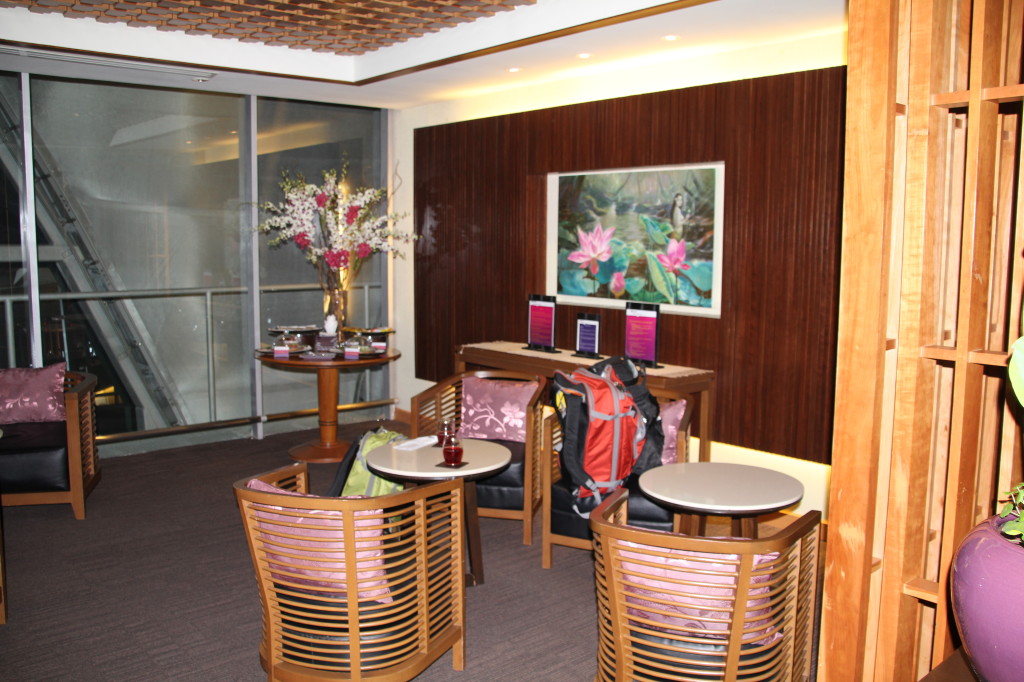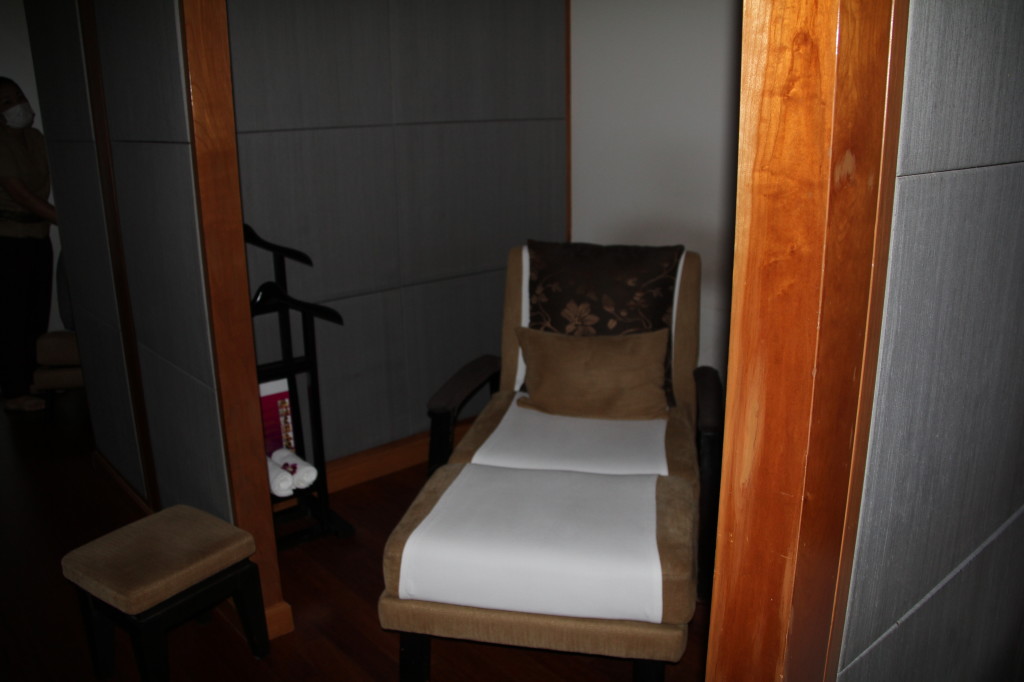 The airport is massive and it can be close to a kilometre walk to get from terminal E to C past the lengthy terminal D.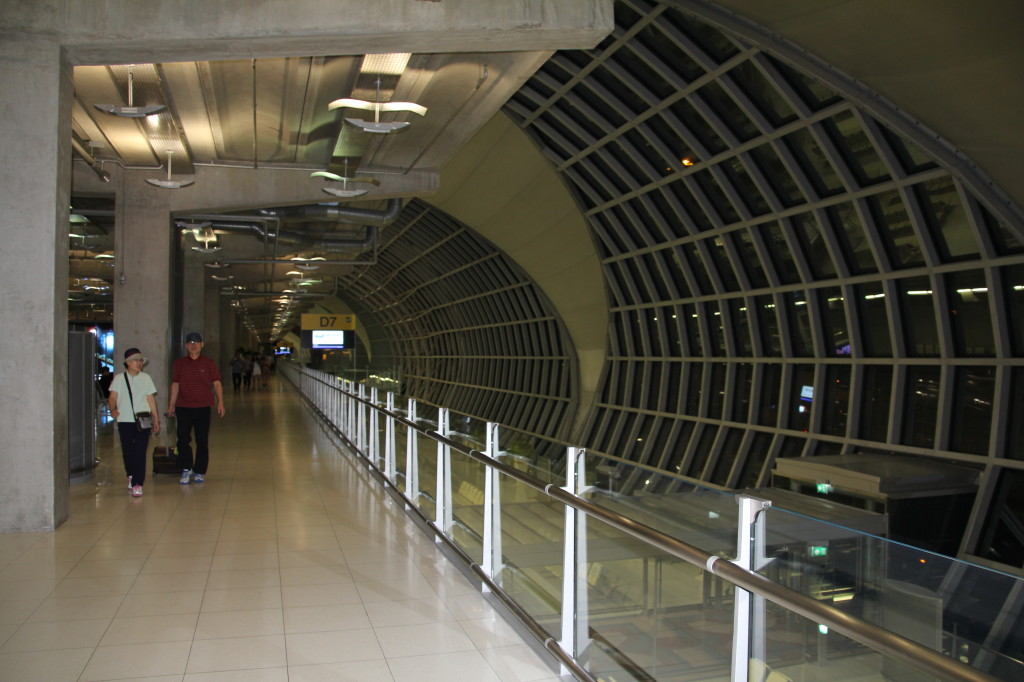 After the massage, we checked out the buffet in the Royal Silk Lounge and waited for the flight to Seoul.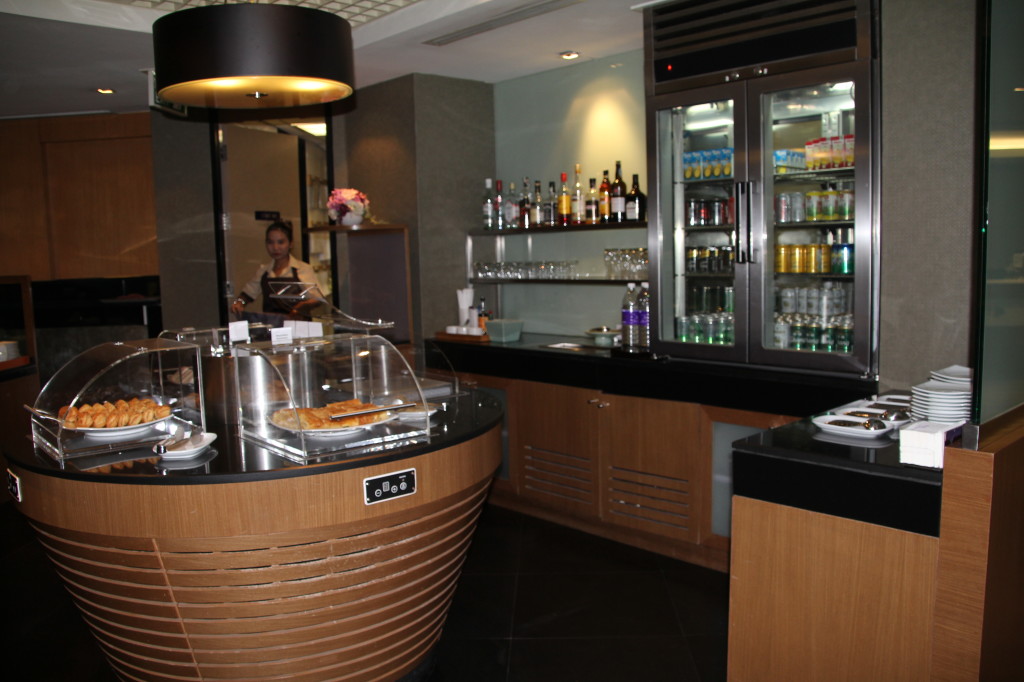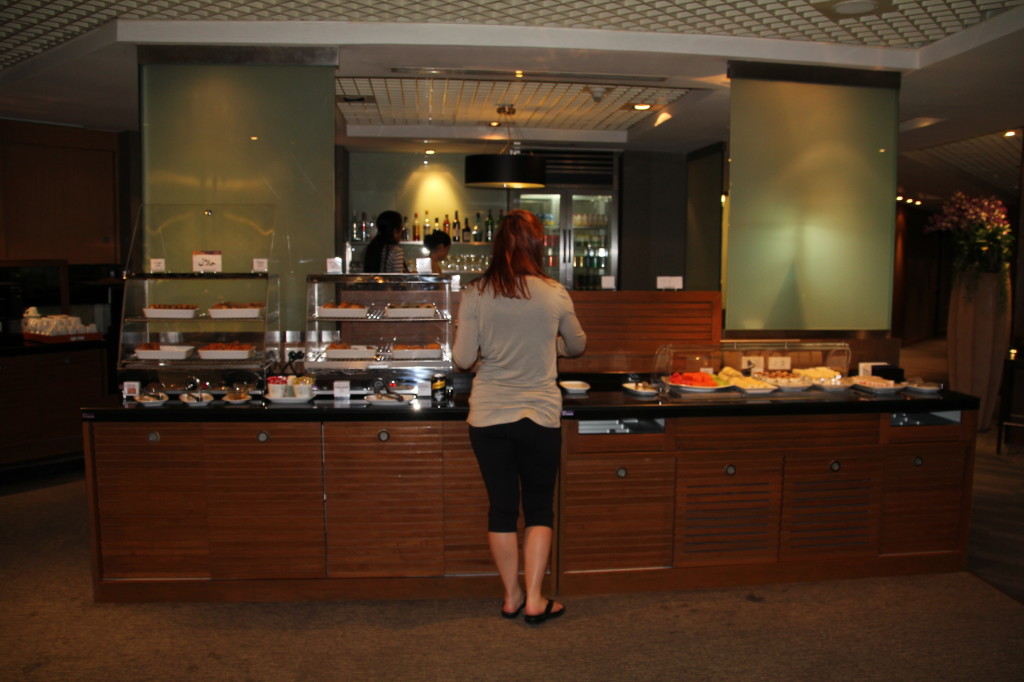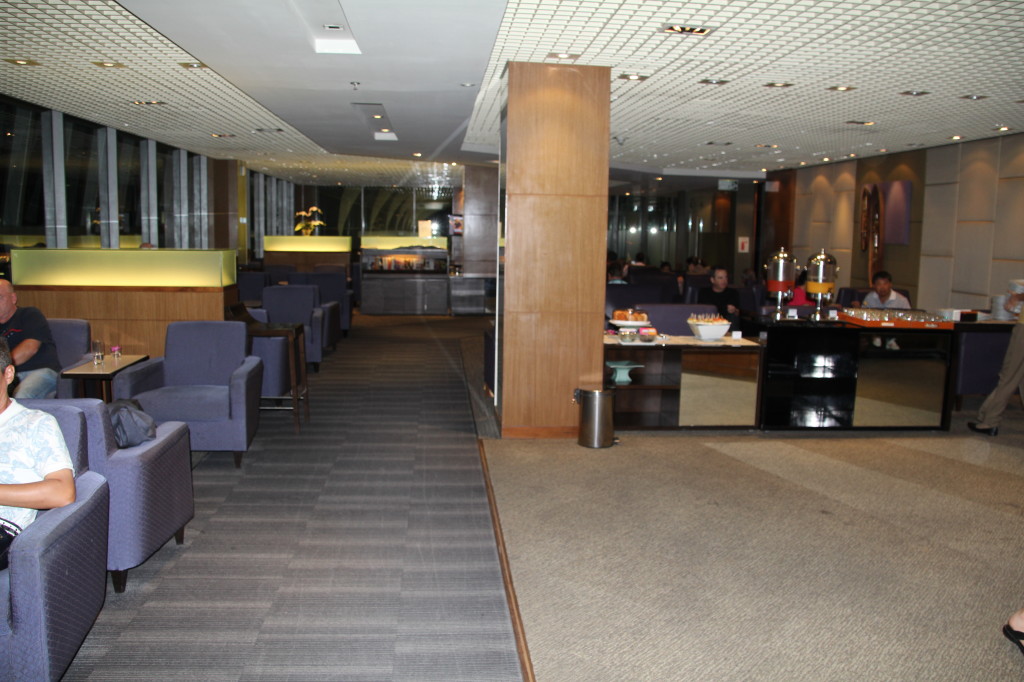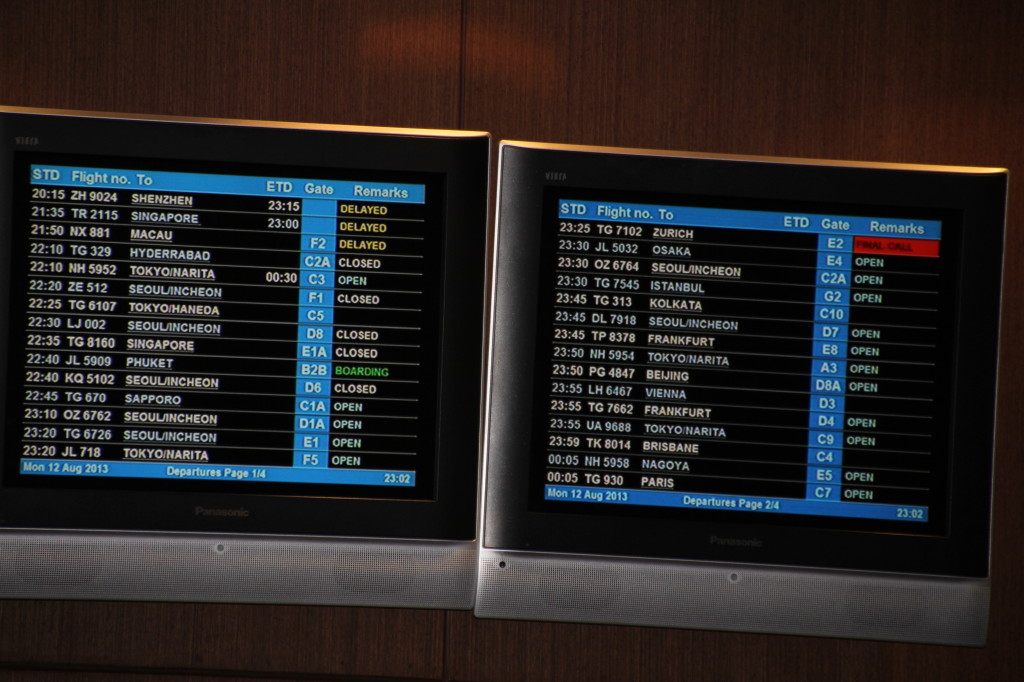 We had to take a bus to the plane, not sure why they don't use the air bridges.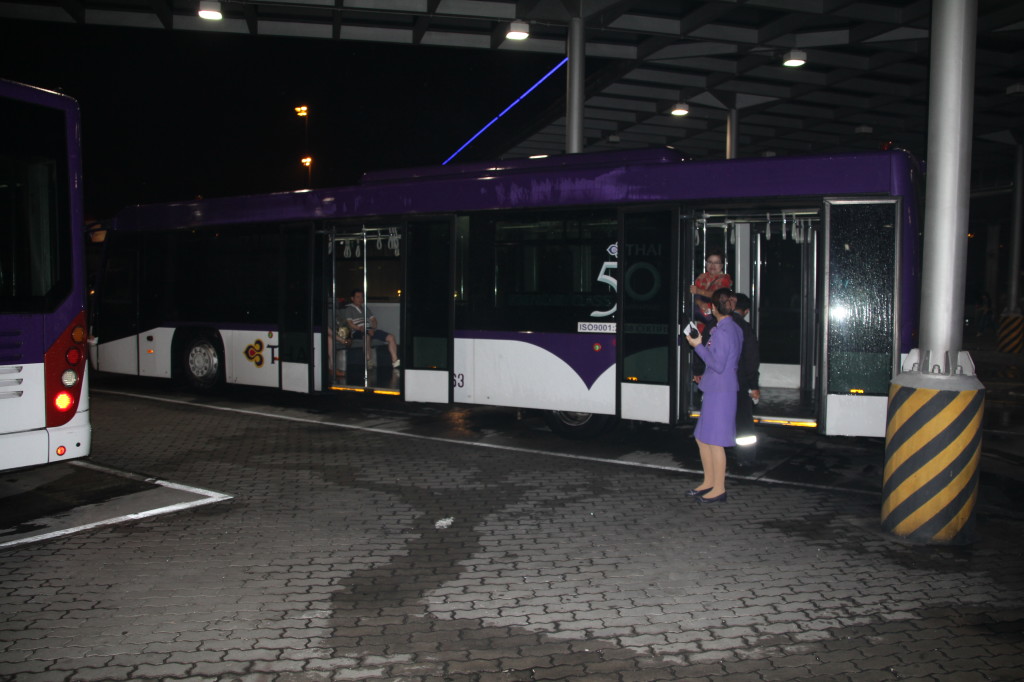 The food was great, even though we weren't that hungry given the hour of night!