This was a United Airlines award and for this homeward bound leg we had Ethiopian Airlines from Kilimanjaro JRO to Addis Ababa ADD in economy (no business class available), then business class the rest of the way to Bangkok ending with Thai to Brisbane BNE.
Although the first leg was in economy, we did pay for a business class ticket with miles so I tried to get us into the lounge at JRO.  No dice.  The lady did try, she went and asked her supervisor if they could let us in and he said no.  It wasn't a fantastic lounge anyways but would have been better than the gate.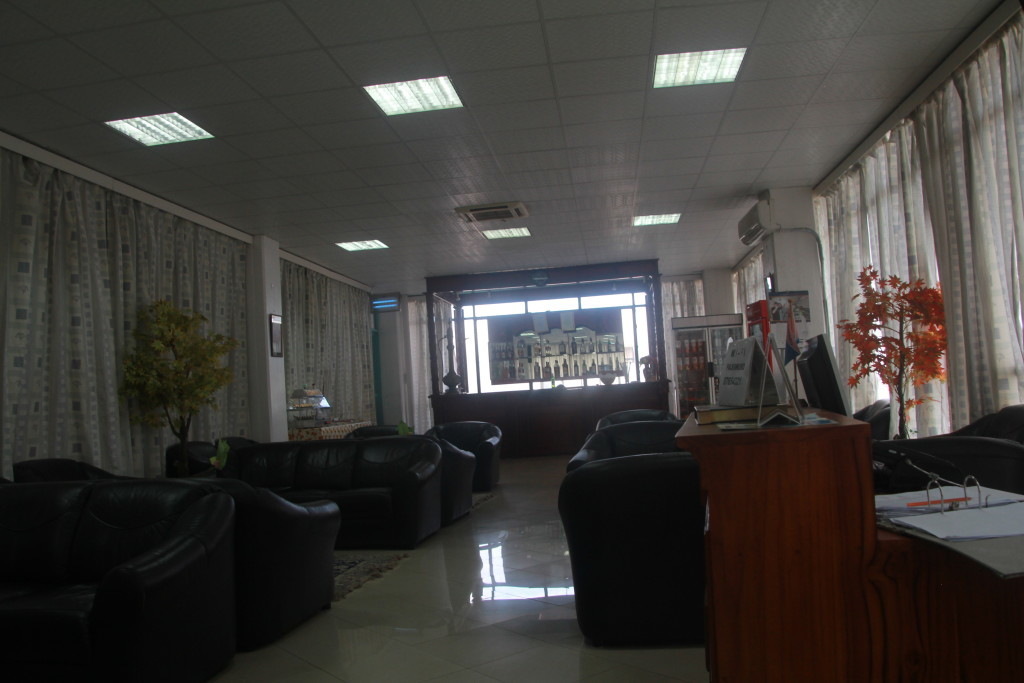 So off to the gate we went to mingle with the "hoi palloi" and show off my new braid.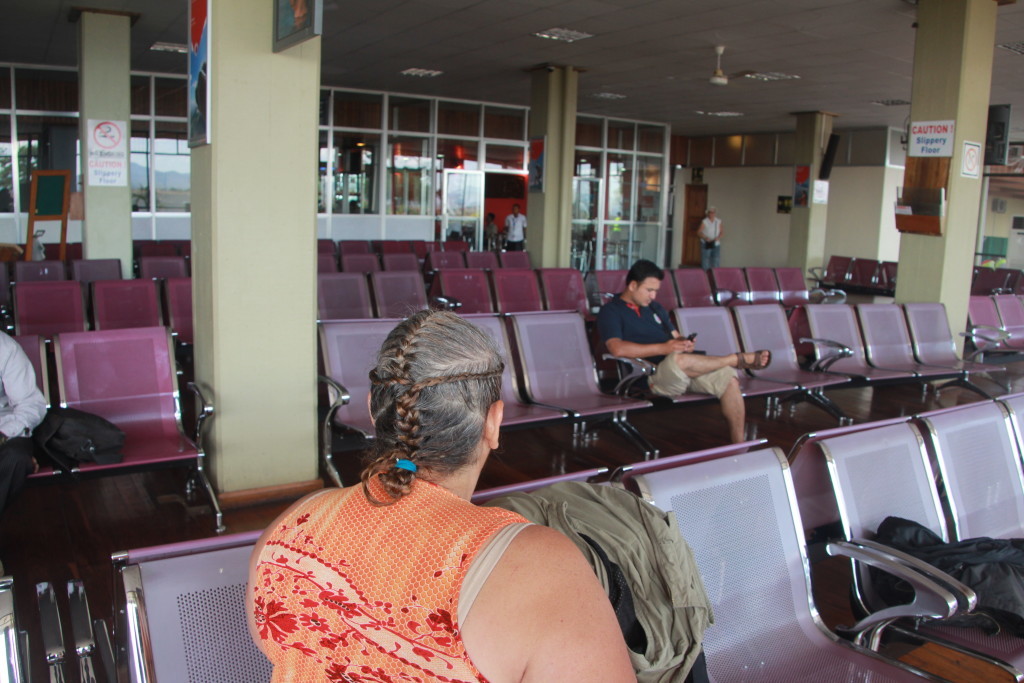 Mt Kilimanjaro was shy and didn't come out to say goodbye.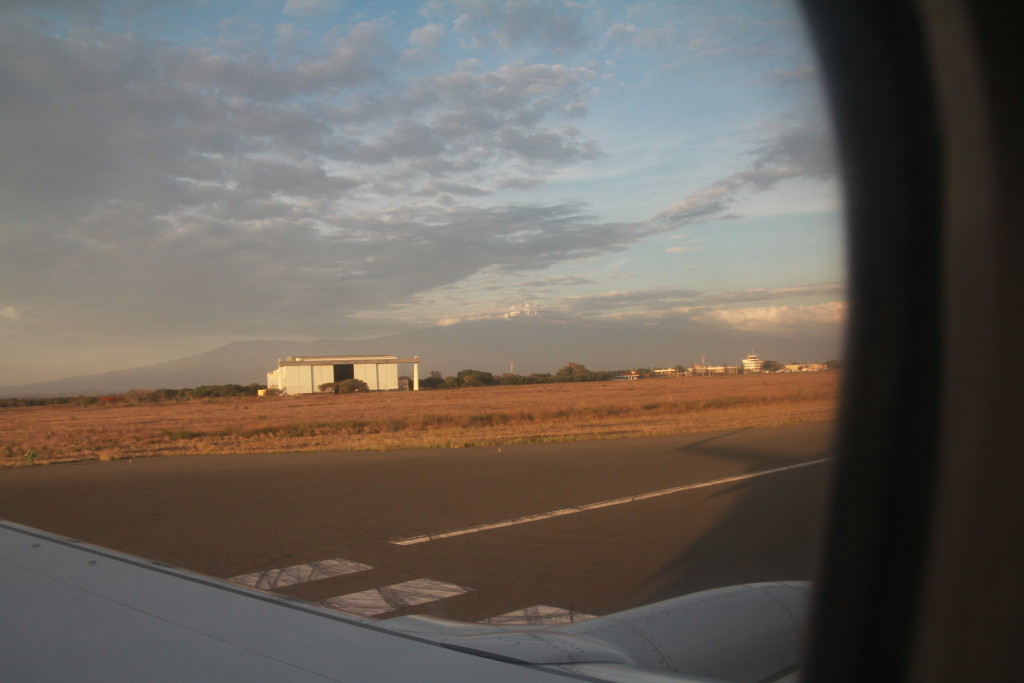 Same mediocre business section as before on the 737.  The flight to Bangkok was on a 767 which was marginally better but no lie-flat seats.  We were still tired enough to get some sleep.
Breakfast – they did bring eggs but I forgot to get a photo.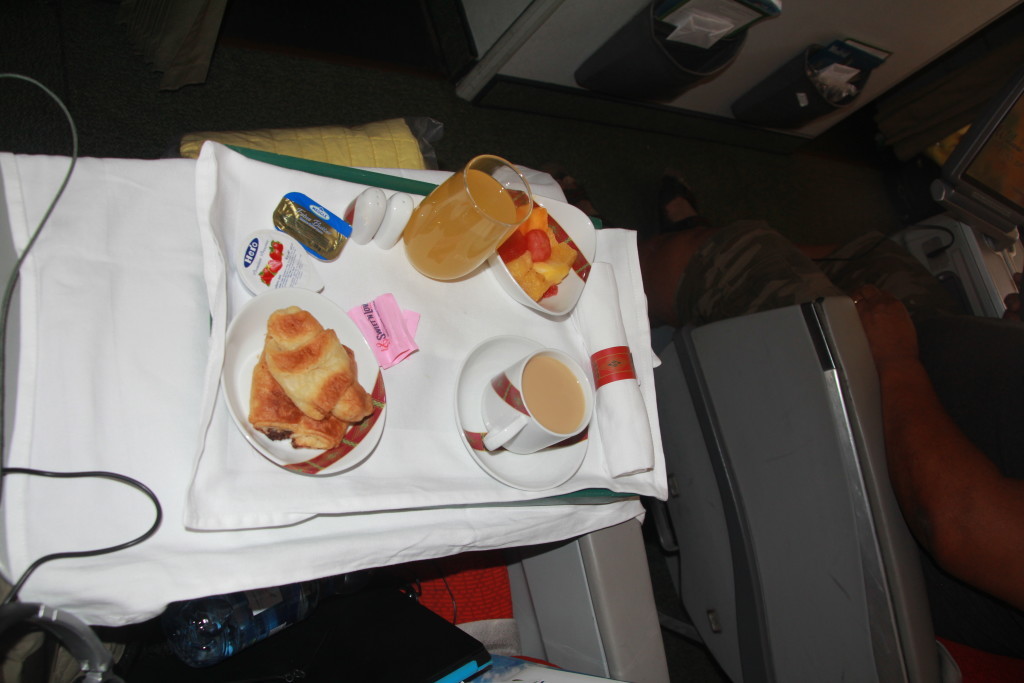 So Ethiopian Airlines left me less than impressed.  I would have liked it much better if we had been in economy paying less for the award as my expectations would have been lower.  Their economy is OK if that's what you pay for.  But I don't recommend paying extra to fly business on this airline.