It's time for my traditional look back at the year in review – both my personal travels and events that affected the miles and points community.  Sorry it's late but I have been busy with personal things. Last year was epic and I knew it would be hard to top but I may just have at least equaled it.
JANUARY – FEBRUARY – MARCH
Very quiet months.  The miles and points opportunities have wound down so I have been more in a spend miles mode rather than earning.  I have begun the shift away from the US programs and back to Australian programs.  So my focus has been on maximizing the Coles (Virgin) and Woolies (Qantas) programs.
APRIL – MAY
The Godmother of All African Adventures happened over 4 amazing weeks and has been already covered extensively on this blog.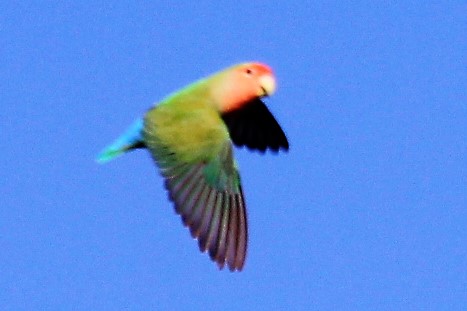 On the miles and points bucket list perspective I got to have my first ever business class experience flying Etihad from Perth to Abu Dhabi and Qatar from Windhoek to Doha to Adelaide!
JUNE – JULY – AUGUST
It's a woman's prerogative to change her mind and so I did.  Earlier this year I had posted that I wanted to do an Outback Australia birding trip.  And that I was saving miles to go to the Loro Parque Conference in 2018.  Well I changed my mind and decided to blow almost all of my remaining AA and BA miles on a trip to Peru to visit the Manu Wildlife Reserve.  So I put in a lot of planning and research to make this trip happen.
SEPTEMBER
The big trip to Peru happened and was a huge success!  I will get around to blogging it in the New Year.
And this was the final miles and points bucket list item.  I traveled in First Class on Emirates between Auckland and Brisbane.  Only a 3 hour flight but it was awesome and a great use of QF points!
OCTOBER – NOVEMBER -DECEMBER
Back to a more quiet lifestyle.  I have spent almost all my miles and points (and very well I might add).  I still do the shopping promos at Coles and Woolies but now I feel like I have accomplished so much of what I set out to do in regards to travel.  I am not going to stop traveling but I will tone it back.  I still have plenty of miles in Velocity, Qantas and Amex MR to easily cover travel plans in 2019, even 2020.
You may have noticed I also scaled back on blog postings.  My personal life has become busier than it used to be so I apologize for that.  I will be doing only 3 posts a week from now on just to keep a sustainable posting frequency.
I hope you all had wonderful travels this year too!!