The last few years have been great not only for the places we have been but the way we got there.  Although in normal circumstances, we would never aspire to business class the US Airways promos and Chase credit cards meant that we had plenty of miles.  This luxury will soon be coming to an end for several reasons.  I'm running out of credit cards to churn.  US Airways is gone.  And airlines are getting stingier about releasing premium award seats.  So knowing that these would likely be our last business class flights for several years at least I wanted to really enjoy them.
THAI AIRWAYS BRISBANE BNE TO BANGKOK BKK
This was the first of a complicated USDM award to Israel returning from Barcelona.  We settled in, got comfortable and had champagne.
This flight leaves at 2pm and arrives at 8pm Thai time so it really isn't necessary to sleep.  I watched Bollywood films with English subtitles through dinner, then lay down for a nap just because I could!
The onward flight was on Turkish Airlines so we couldn't use the Thai Airways Spa.  We used the public spa upstairs for a half hour massage, then went to the lounge to relax, check emails and have some snacks before the next flight left.
THAI AIRWAYS BANGKOK BKK TO BRISBANE BNE
I've blogged about this route before so I'll just supplement it a bit here.  There was no way we were going to pass up one last massage in the spa, even though it was a tight squeeze before our flight.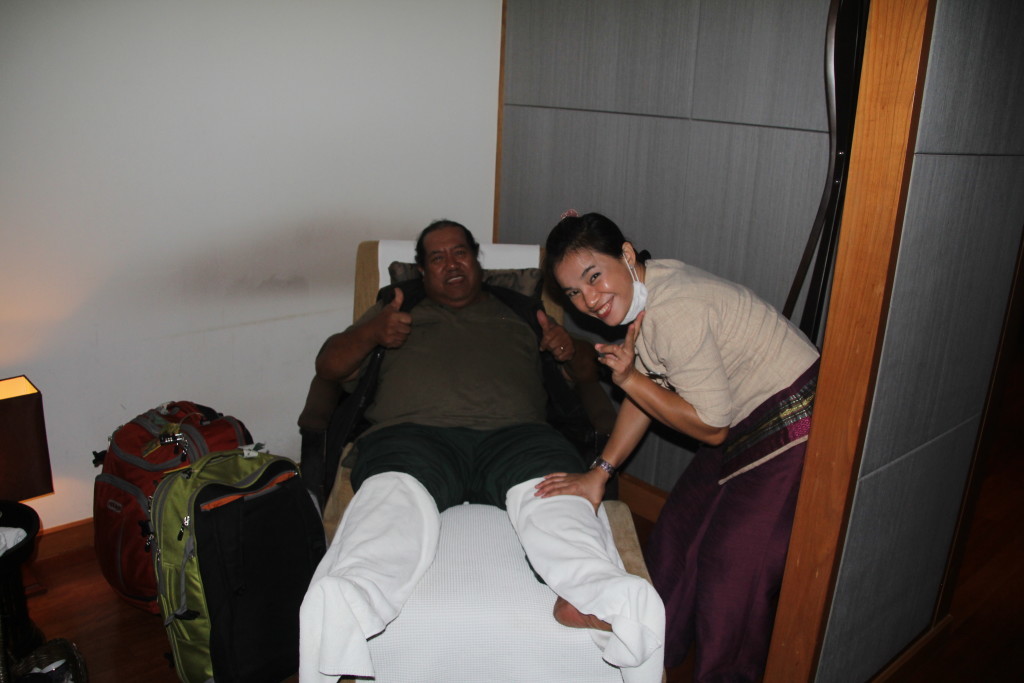 Purple is one of my favourite colours so I love the TG cabin decor.  The smiling crew were lovely as usual.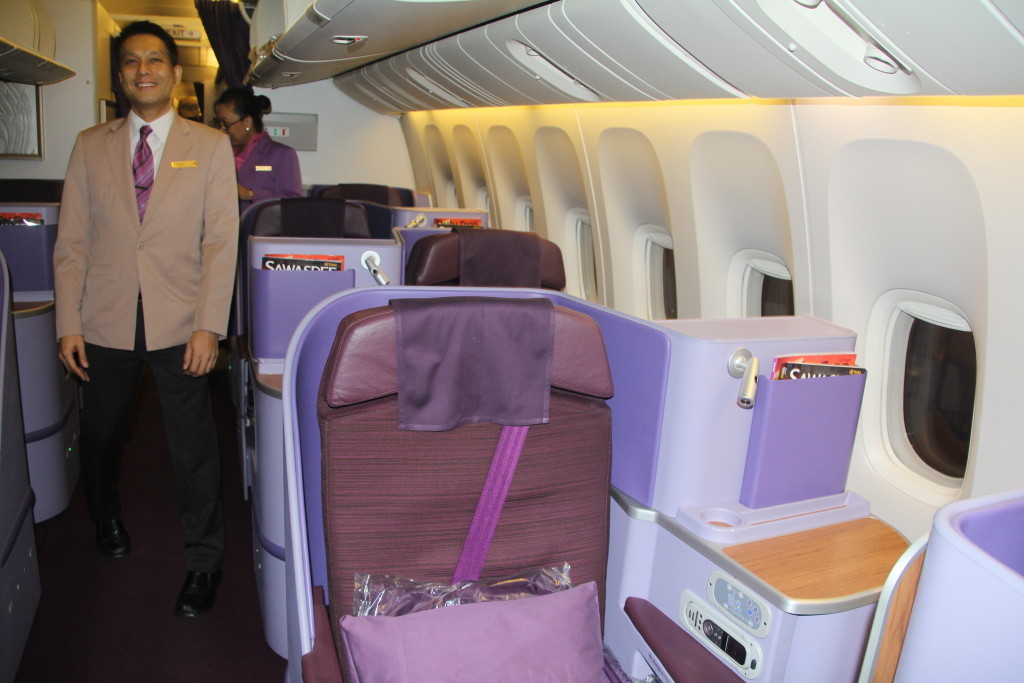 I had to have my champagne!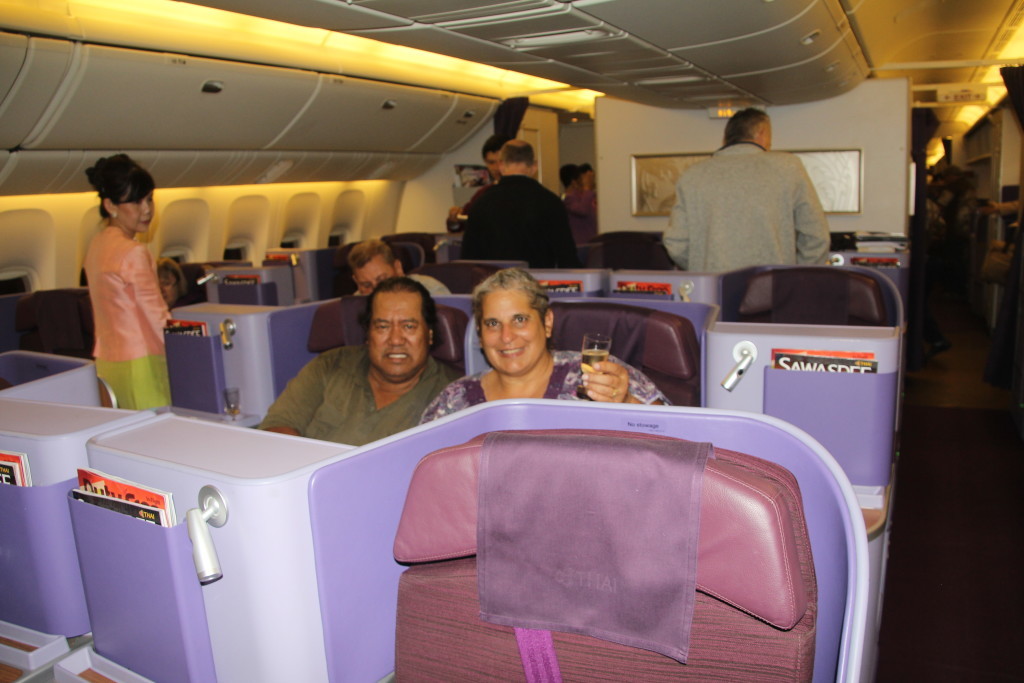 We were pretty tired so we rushed through dinner so we could get some sleep.  The lie-flat beds were very comfortable and had some fancy controls.  I love the quilts they use, so soft and comfy!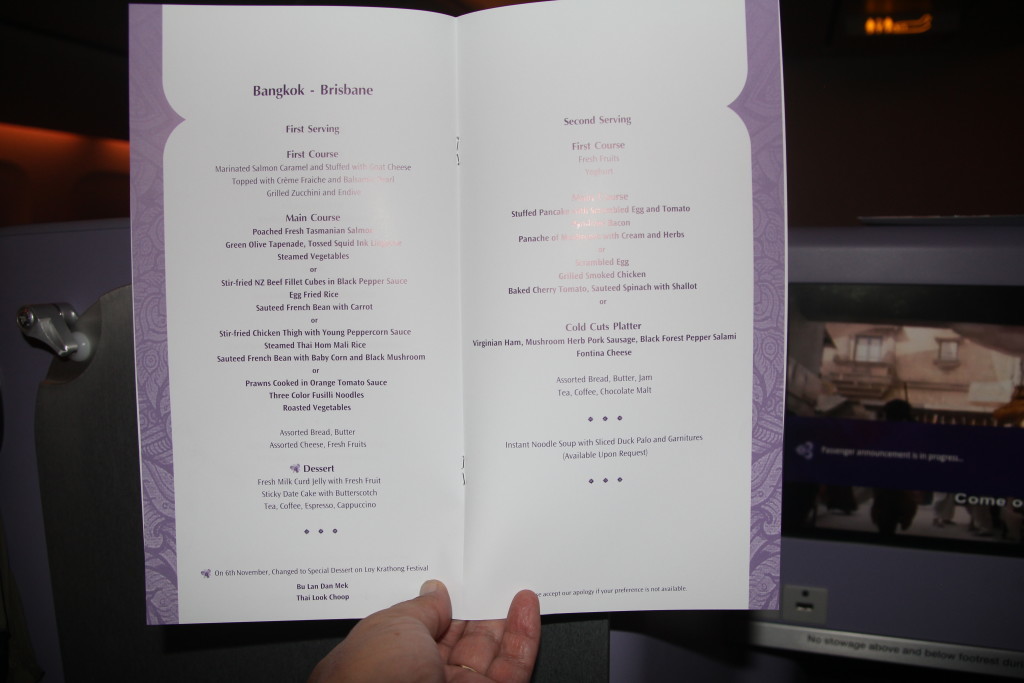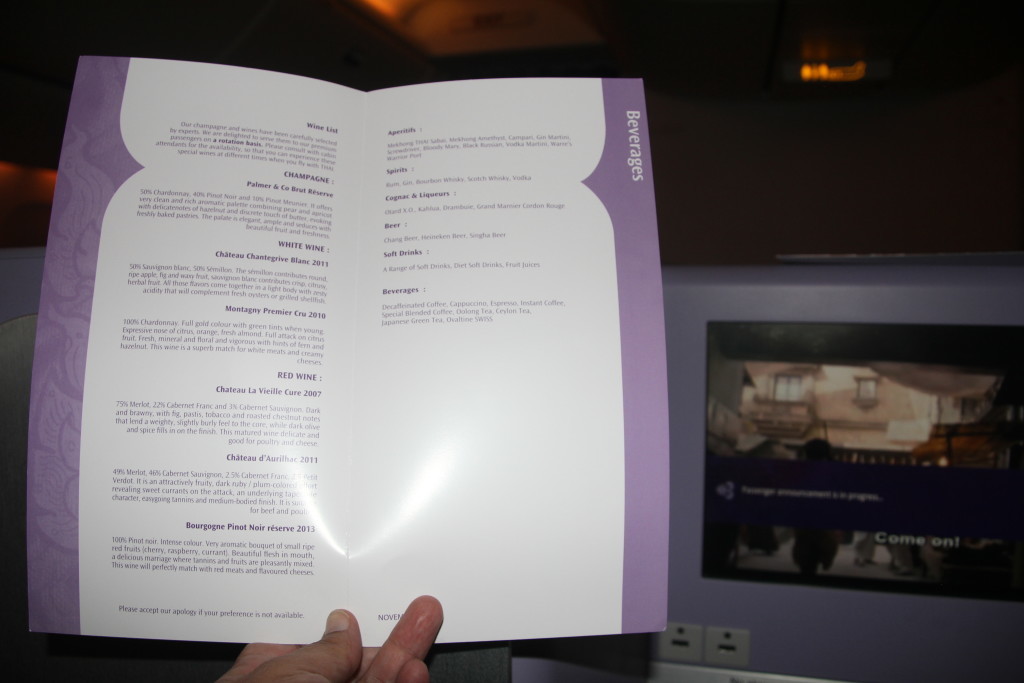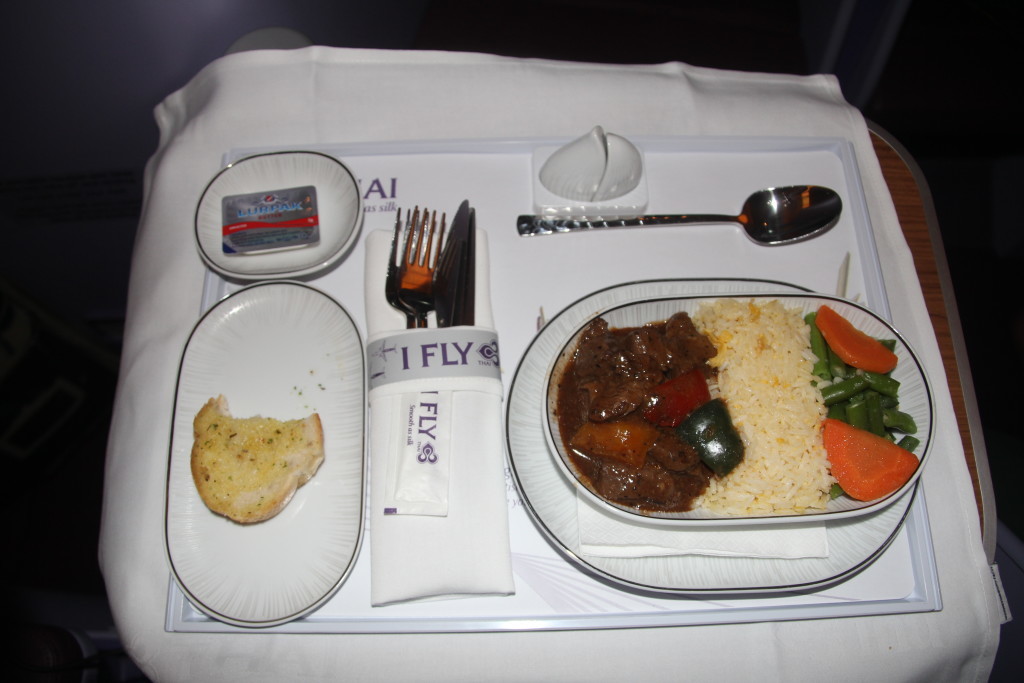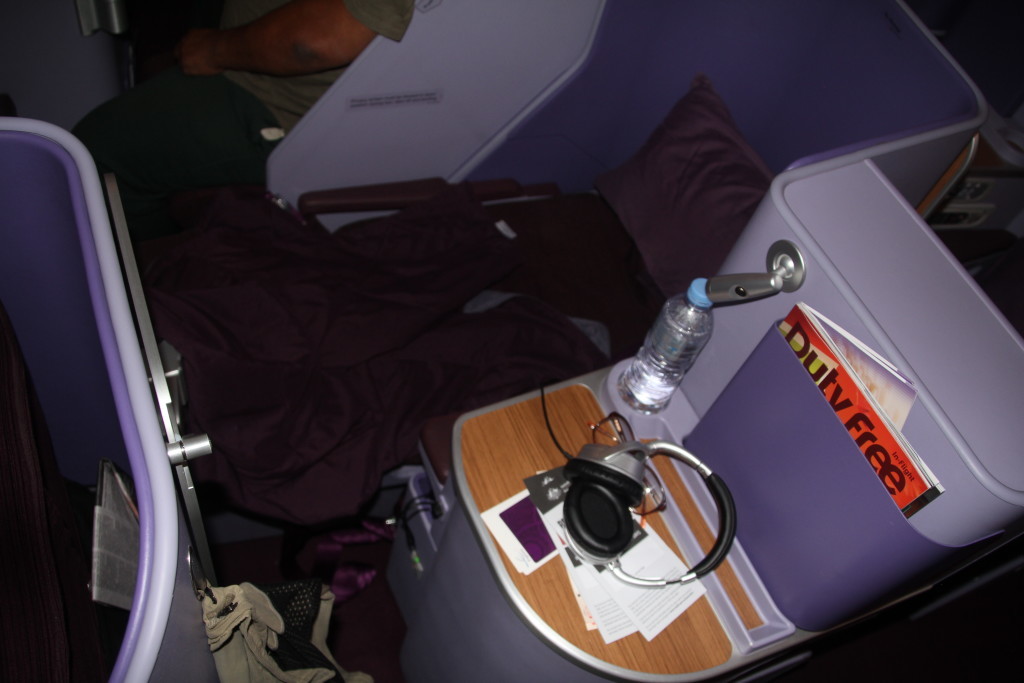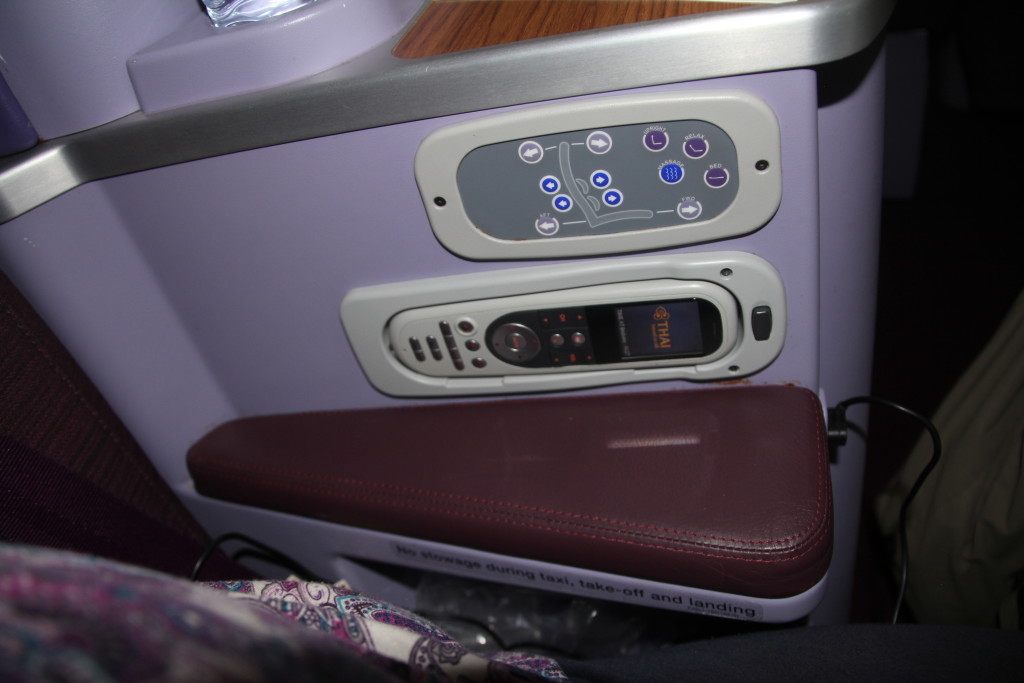 I slept like a log and didn't even have time to see a full movie before arriving at BNE.  I don't know if the future holds more mileage earning activities that would get us in business class again so we are on economy for at least the next 3 trips.  But this one sure was nice while it lasted!