The Bue-winged Pitta (Pitta moluccensis) is a passerine bird in the family Pittidae. It is found in a variety of habitats to an altitude of 800 m (2500 ft), including broadleaved forests, parks and gardens, and mangroves, though avoids dense rainforest.  I was lucky enough to see some in Taman Negara National Park, Malaysia.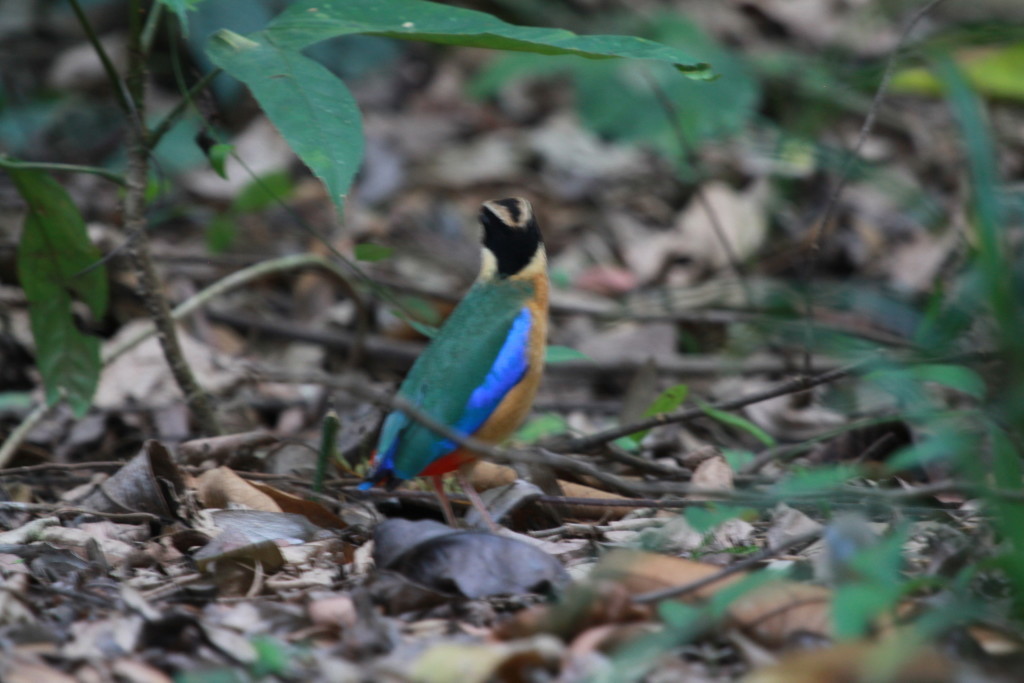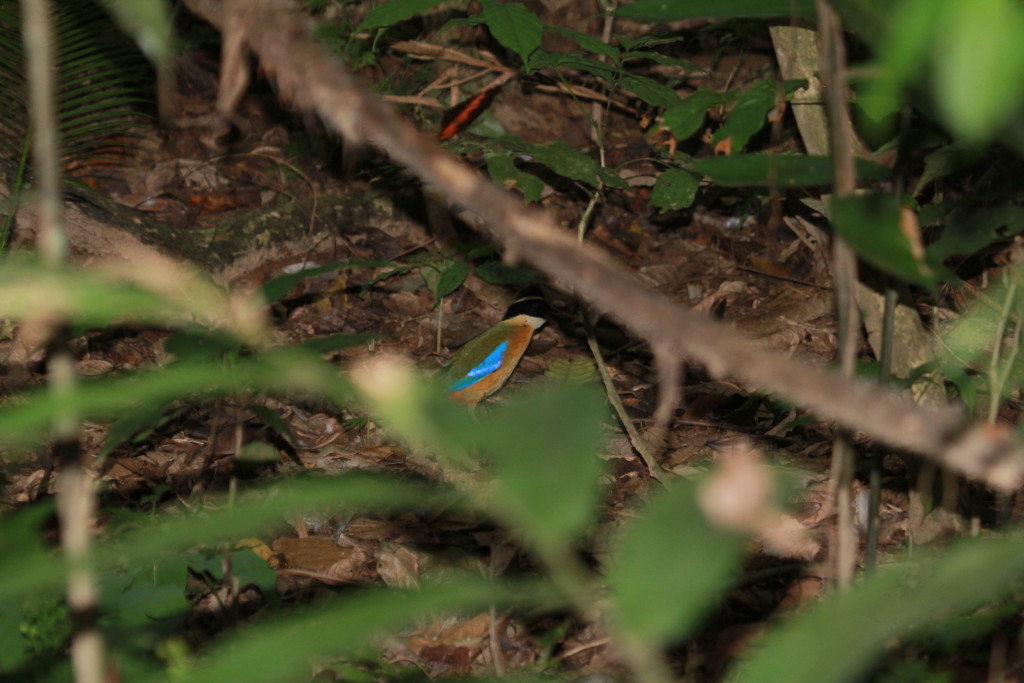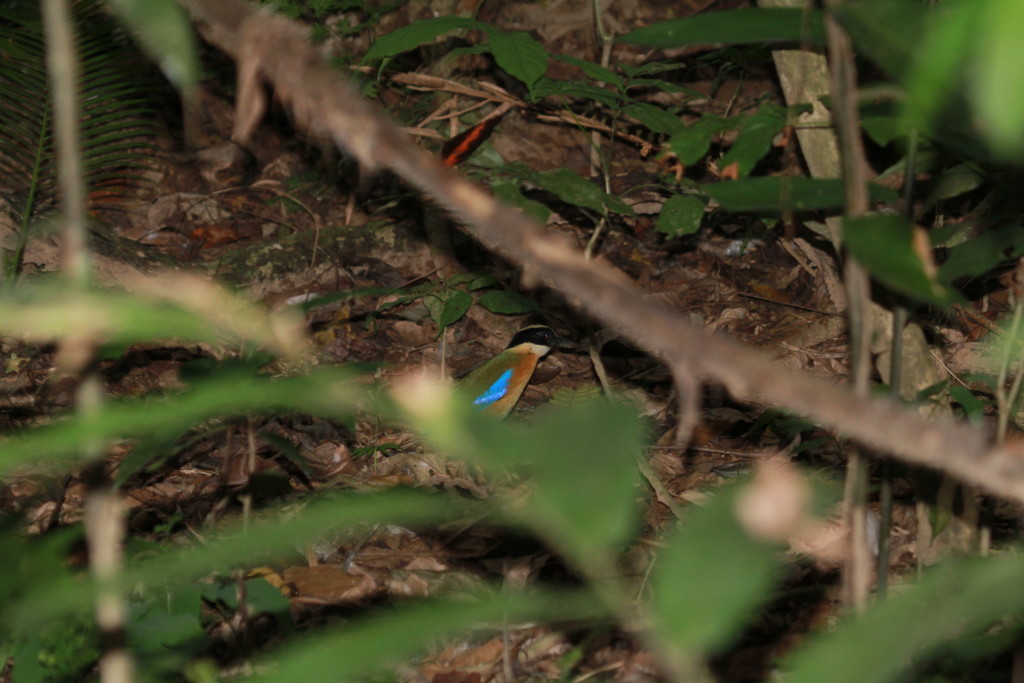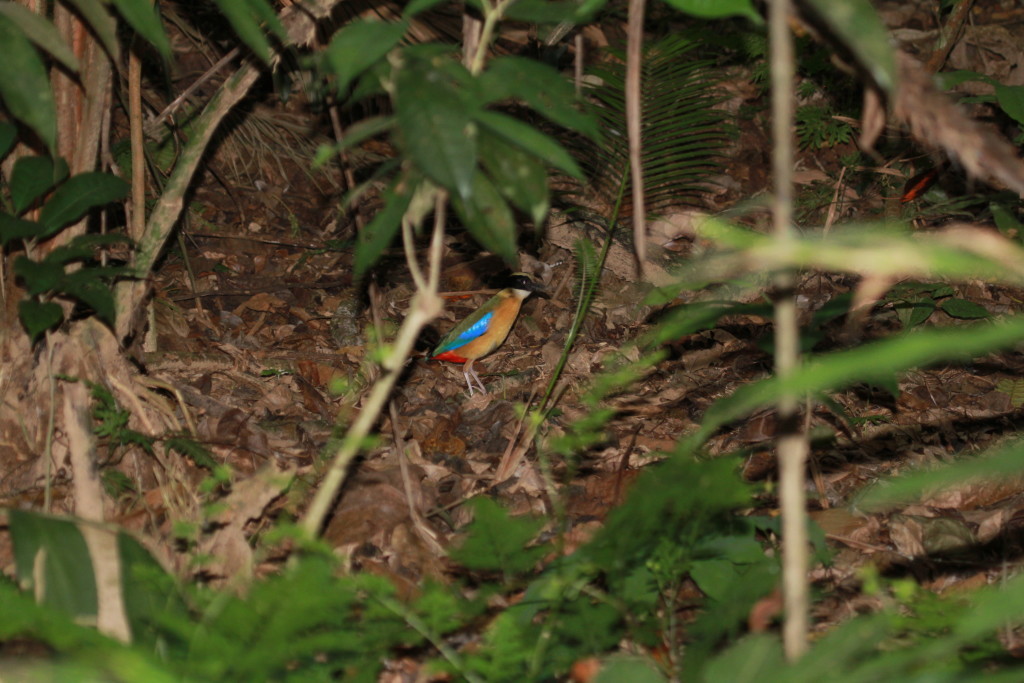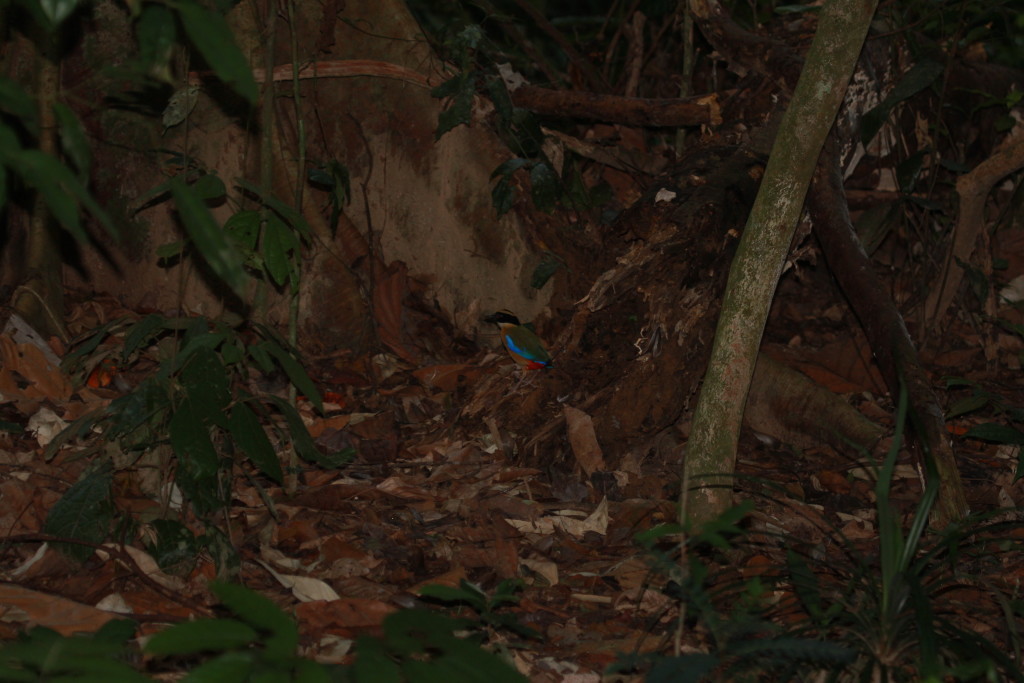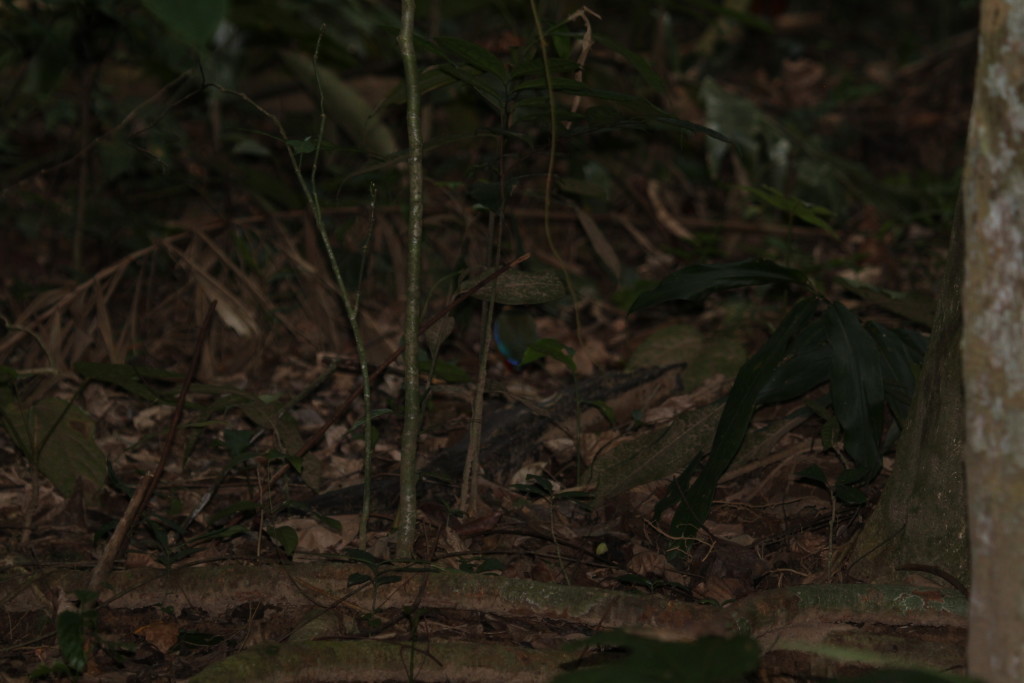 Blue-winged Pittas have a large range throughout most of South-east Asia with most sightings occurring in Malaysia and Thailand.  Taman Negara (blue dot) is a good place to see them, they frequent the beginning of the footpath leading to the Canopy Walkway nearest to the Mutiara Taman Negara Hotel and can also be seen under the bungalows which are near the rainforest.
LEARN MORE ABOUT THIS BIRD
VIDEOS
This video shows how they forage on the ground for food.
I'm amazed this one can eat with all those cameras going off – it's like paparazzi at a Monte Carlo cafe!