While some people prefer Singapore Airlines, I usually prefer Thai, especially if it is a business class award because of the fantastic ground service. There's nothing like a relaxing massage sooth those aching muscles!  We had about 3 hours between flights on our India & Sri Lanka adventure so took full advantage!
The spa is in terminal C and a free 30 minute neck & shoulders or feet & calves massage is offered to anyone who is departing on Thai Airways in business class.  You do not get this benefit if you are on a Star Alliance carrier, even in business or first class.  If you are in Thai first class, you get a full body massage lasting an hour!
They will offer you some juice while you wait your turn.  We only waited about 10 minutes.
This is the room for the neck & shoulder massage.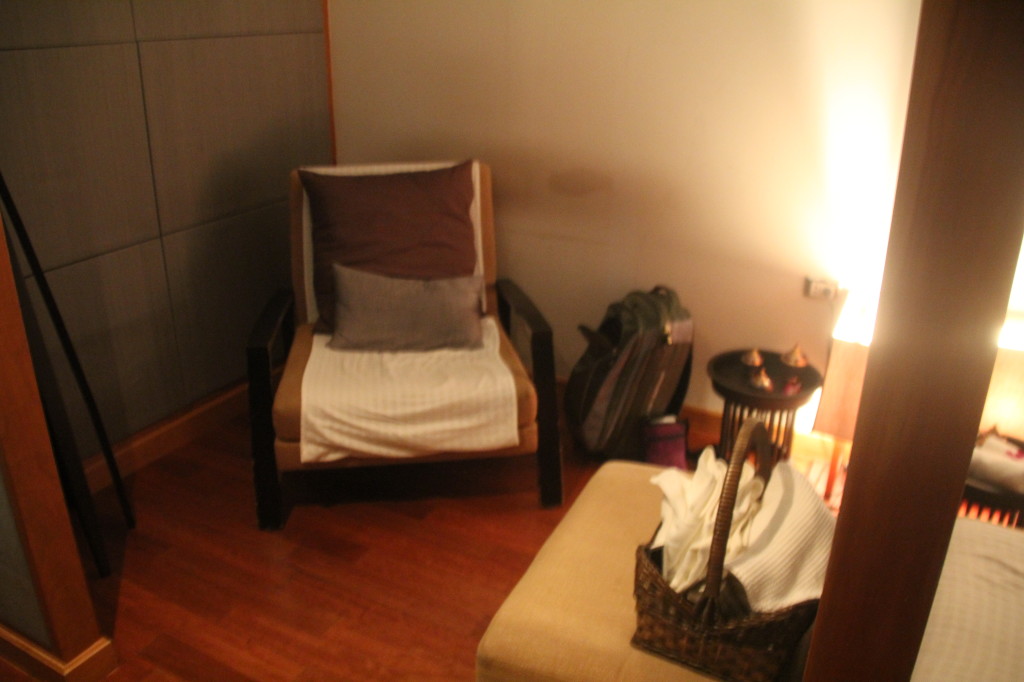 This room is for the foot massage.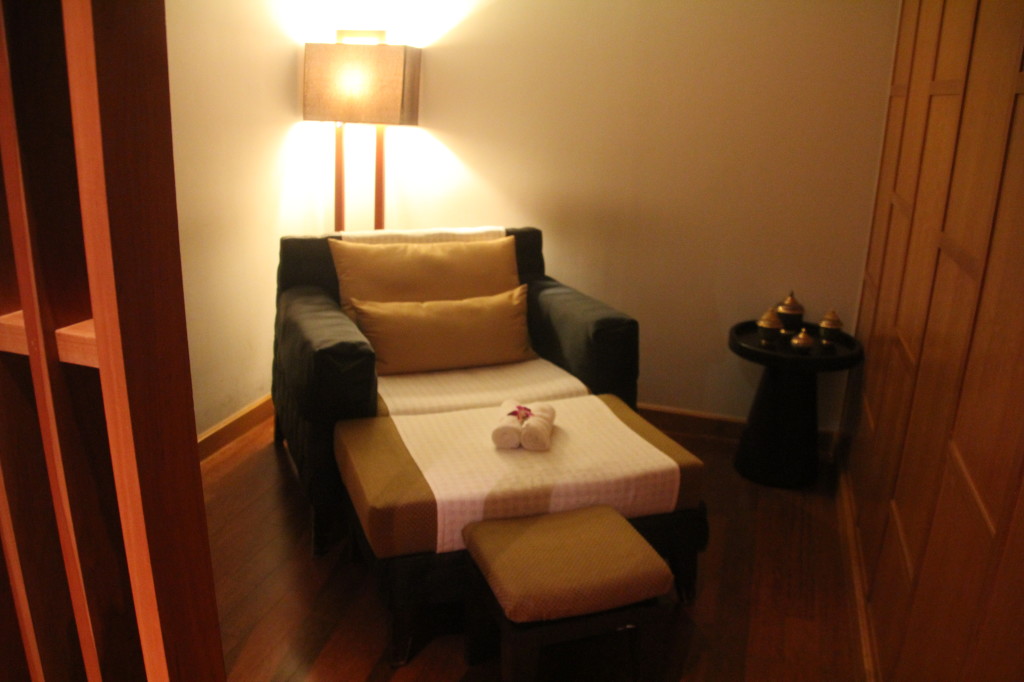 Exotic snacks in the lounge.
Even the ladies' room has a very "zen" feel to it!
I was really glad the massage relaxed me enough to sleep as the planes on the Bangkok-Bangalore route weren't nearly as nice as the ones on the Brisbane-Bangkok route (see previous review).