Are you a busy executive traveling through and need a break from work?  Are you traveling with kids too small to take on expeditions in the bush but want to let them see bird up close?  Do you want a closer look at the birds you saw/will see in the wild?  Then Eco-Lite Mini-Trips are for you!
OVERVIEW
Cango Wildlife Ranch is much more than just an aviary and offers some exciting natural encounters with South African animals. You can pat a cheetah or tiger cub and hold a snake if you want. Bird lovers will enjoy the lorikeet enclosure where you can feed the birds. They are friendly and curious and always hungry!
HOW DO YOU GET THERE?
Cango Wildlife Ranch is a few km out of Oudtshoorn.  A Google map is available.
HOW MUCH IS IT?
Standard Ticket
Adult: R140.00
Child: R90.00 (5 – 13 years)
Premium Ticket (includes entrance and 1 encounter of choice)
Adult: R270.00
Child: R180.00 (5 – 13 years)
HOW LONG SHOULD YOU SPEND THERE AND WHAT SHOULD YOU SEE?
We were there for about 2 hours and saw the main attractions and did an Animal Encounter with the cheetahs as you will see in the photos below.  You could easil spend more time here if you want to cover all the animals and do more encounters.
VALUE TO CONSERVATION
Very extensive involvement in several conservation programs.  Details are on their website.
WHERE TO STAY NEARBY ON POINTS
Oudtshoorn is a fairly small town and has no major international chain hotels.  Most people stay in local guesthouses and backpacker places.  You can earn airline miles if you go through PointsHound.
PHOTOS
Through the jaws!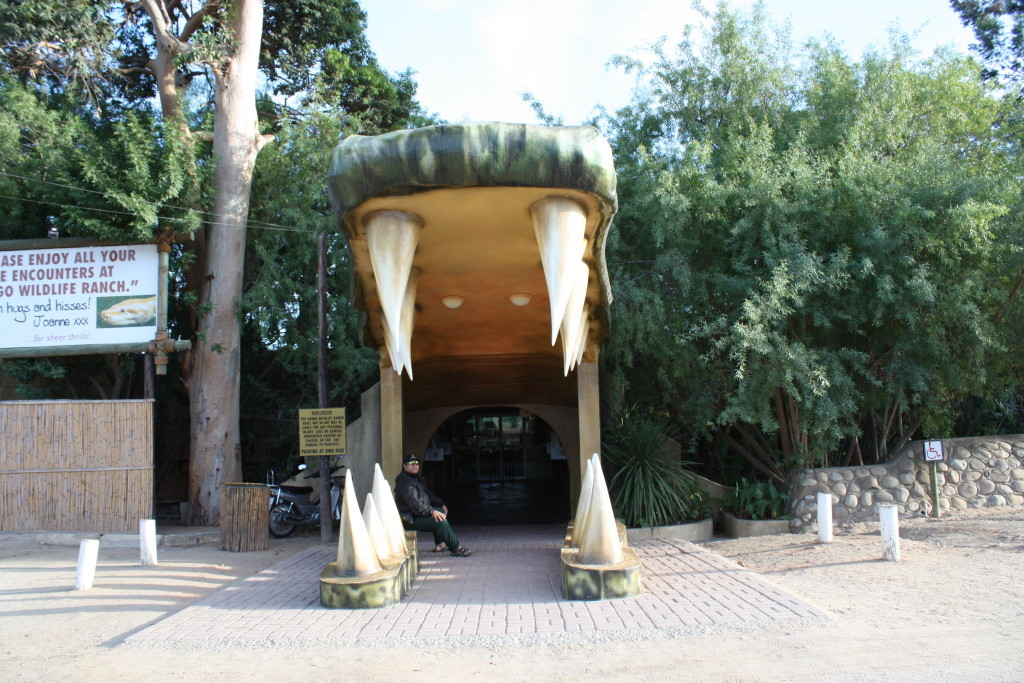 Meerkat Manor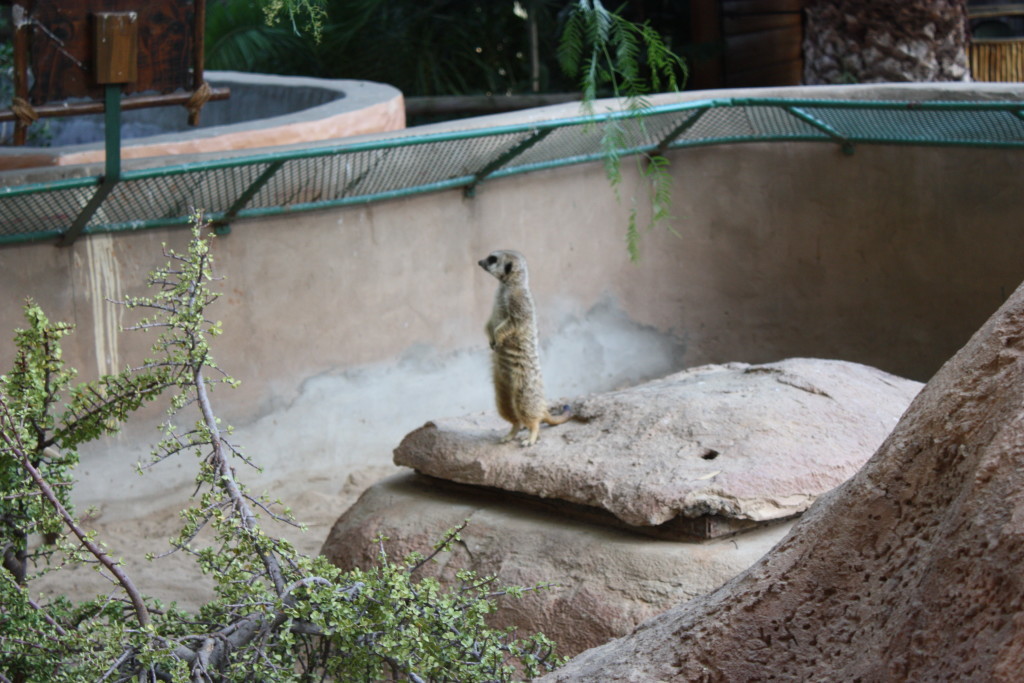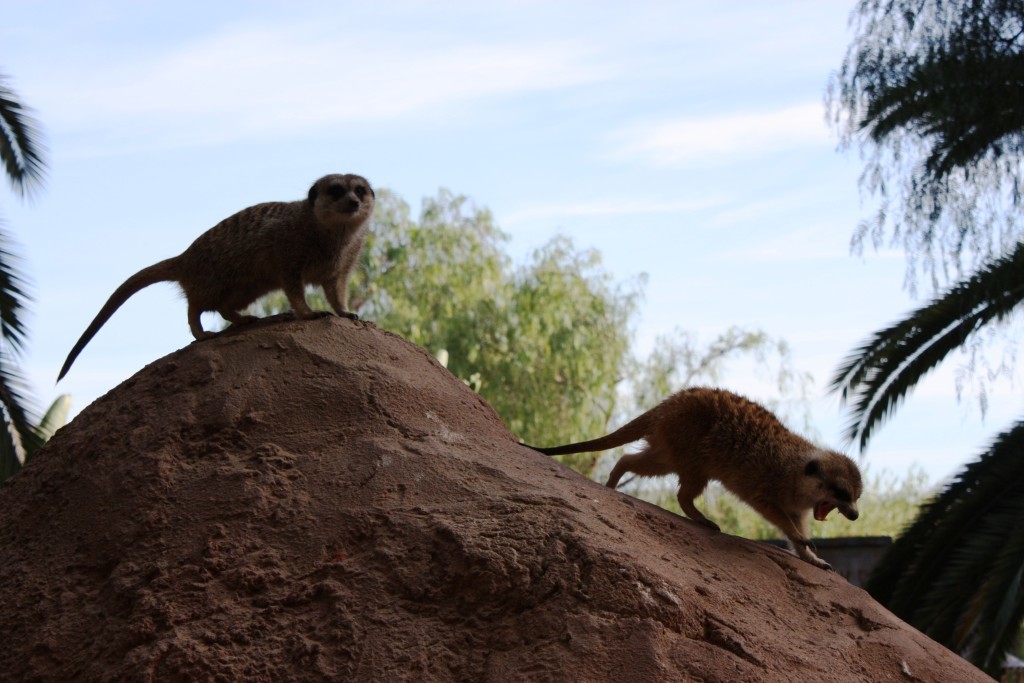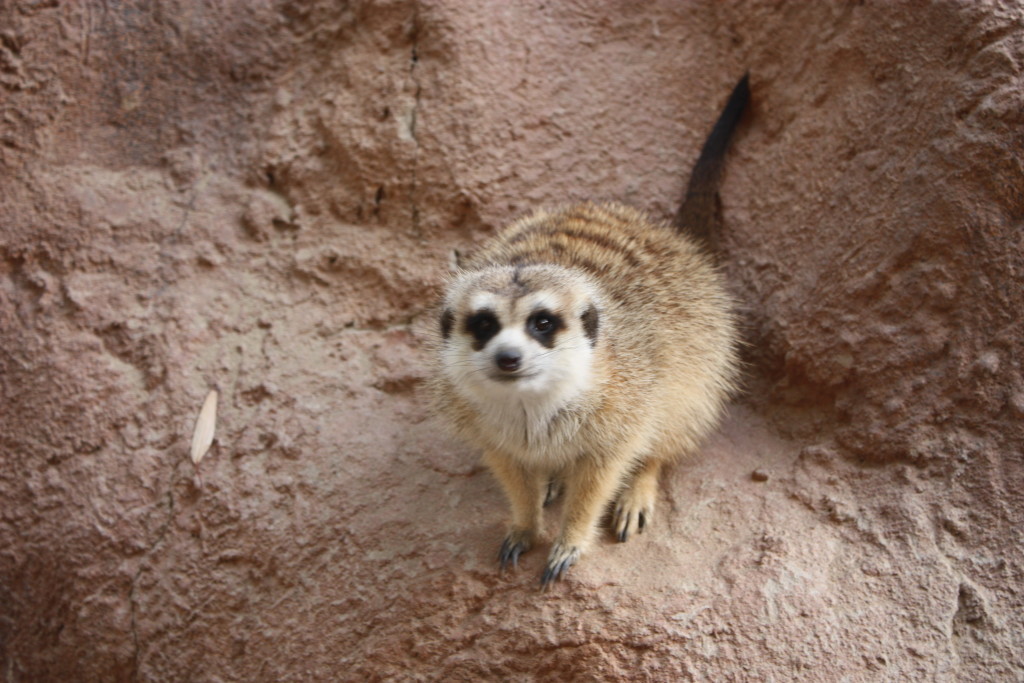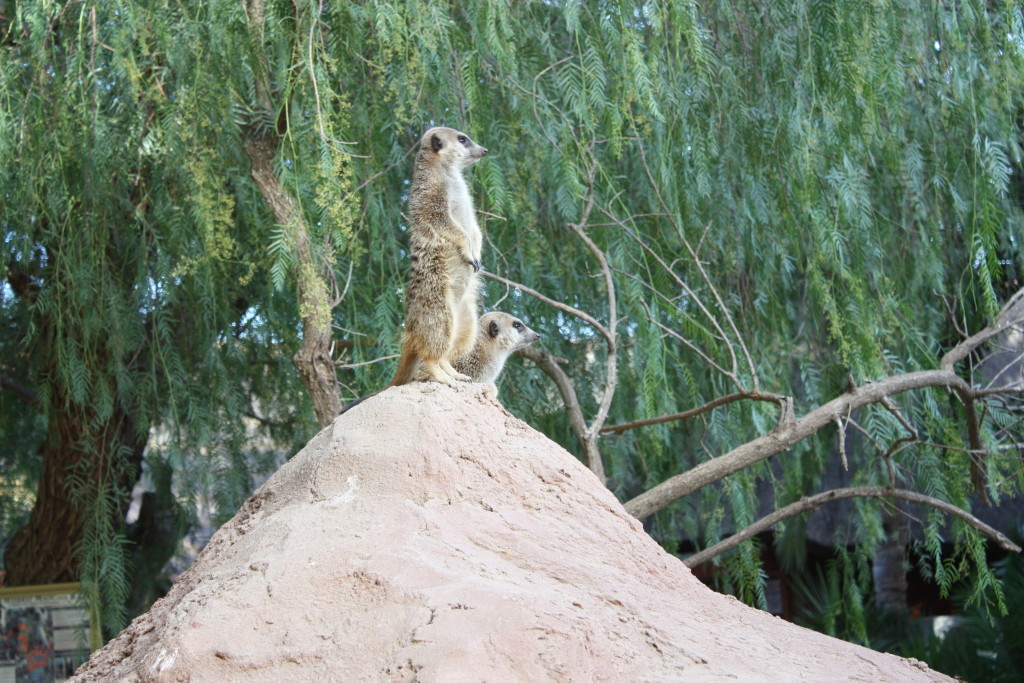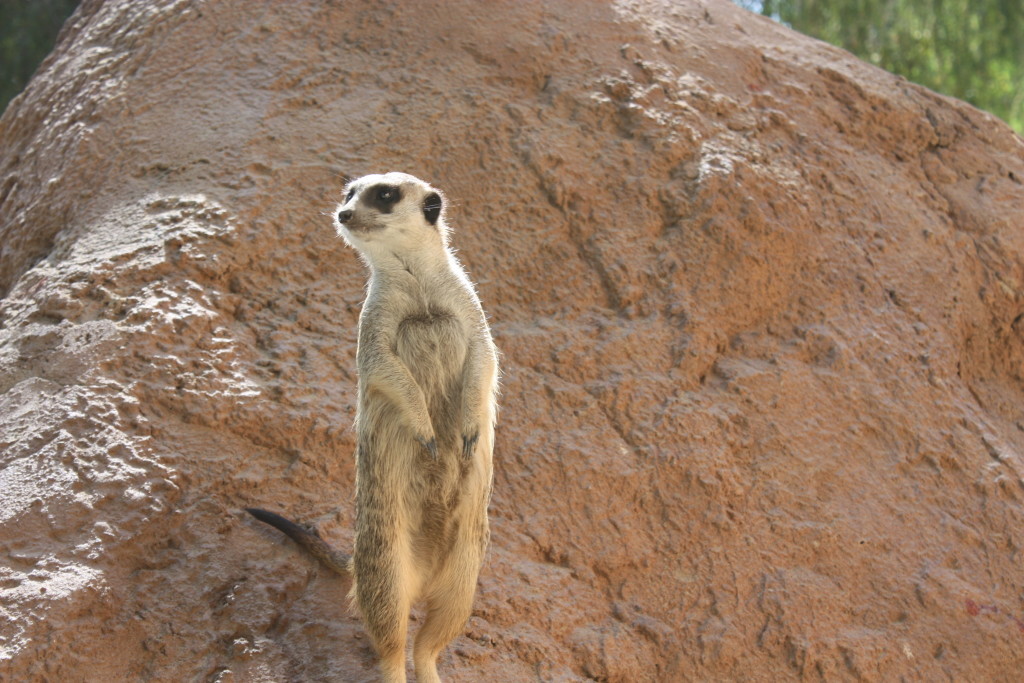 Walkway leading to crocodiles, fish tanks and other smaller exhibits.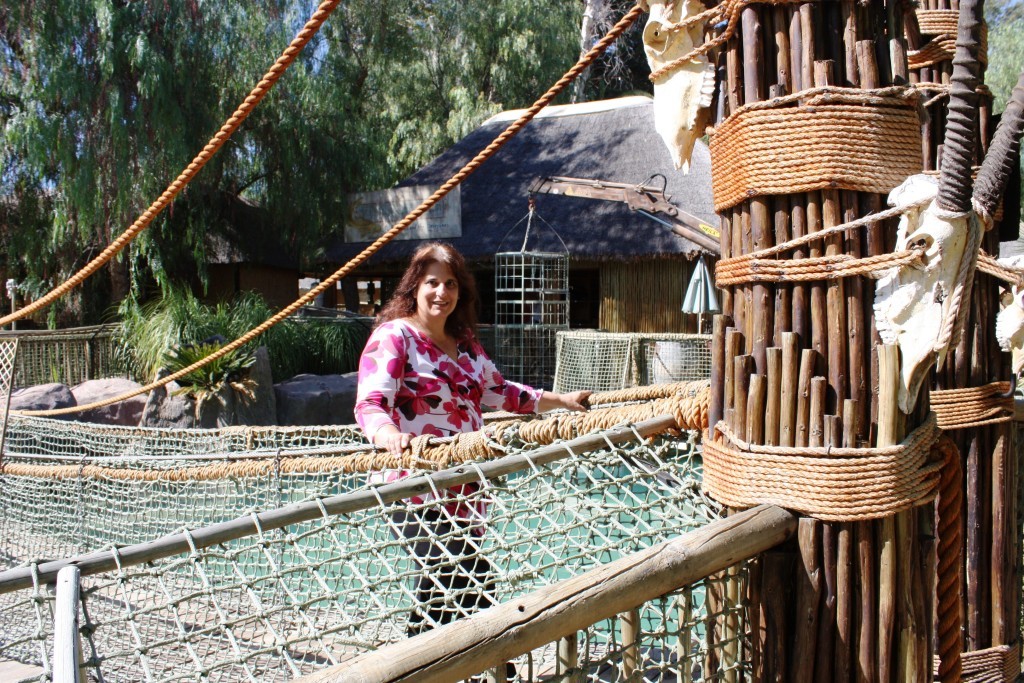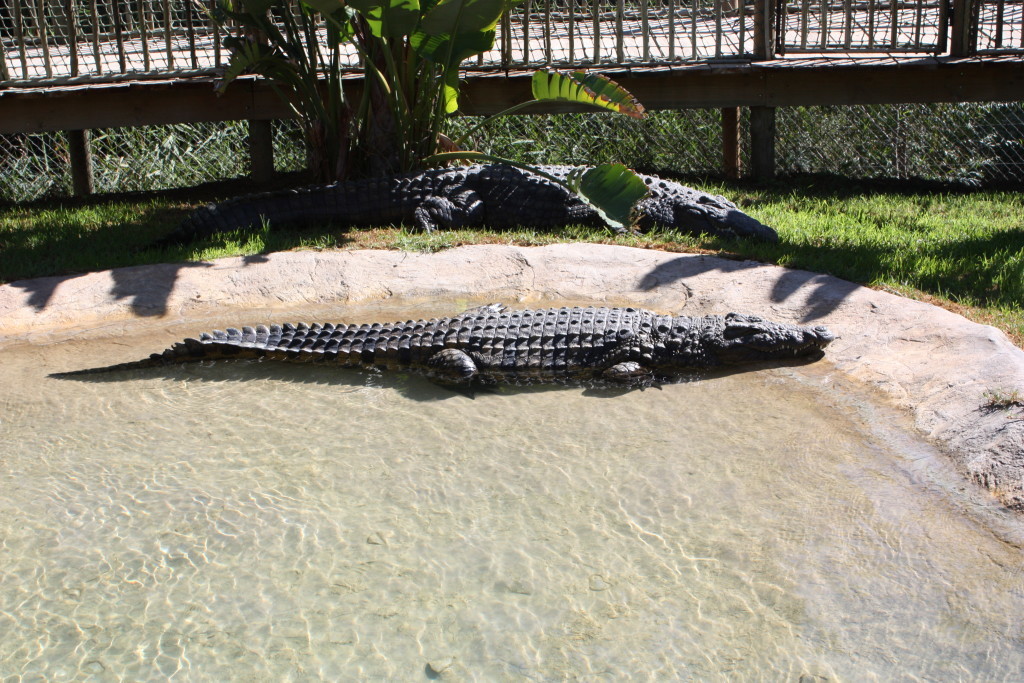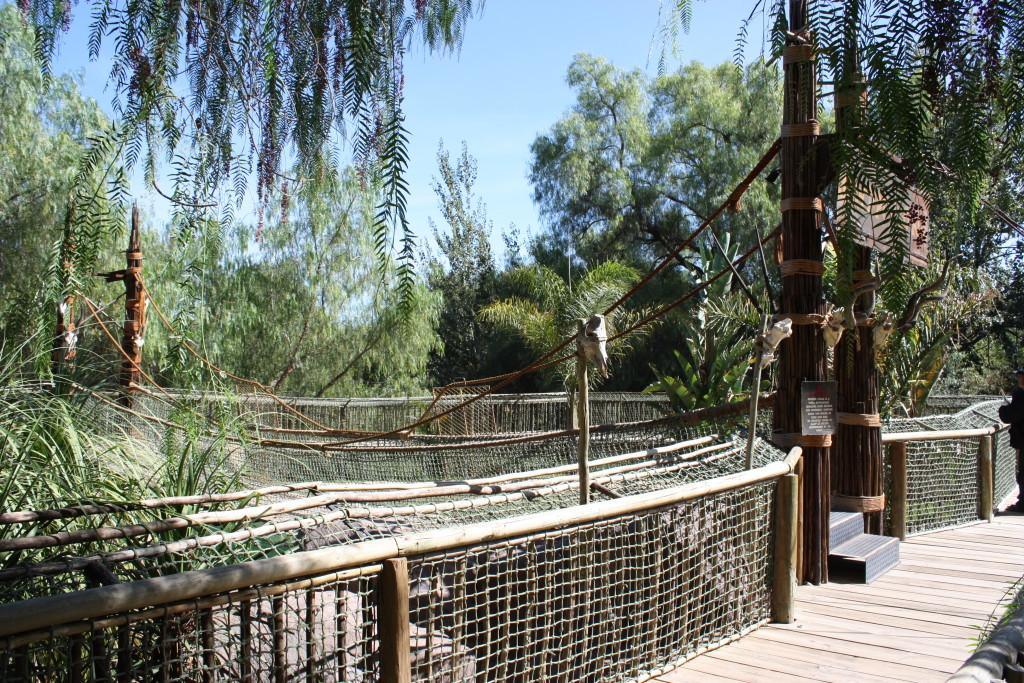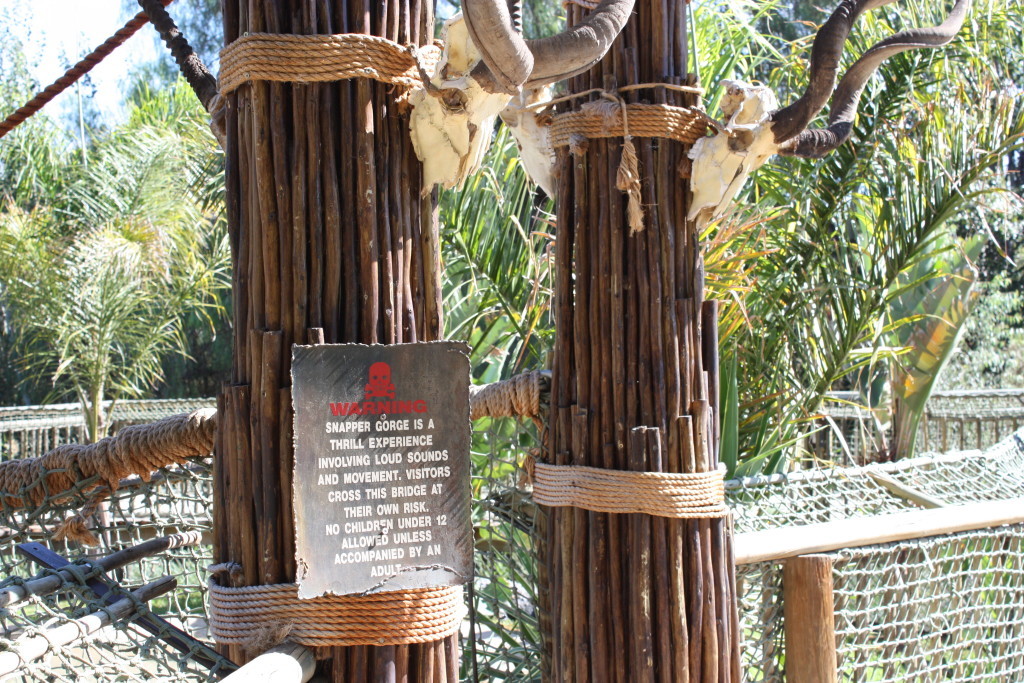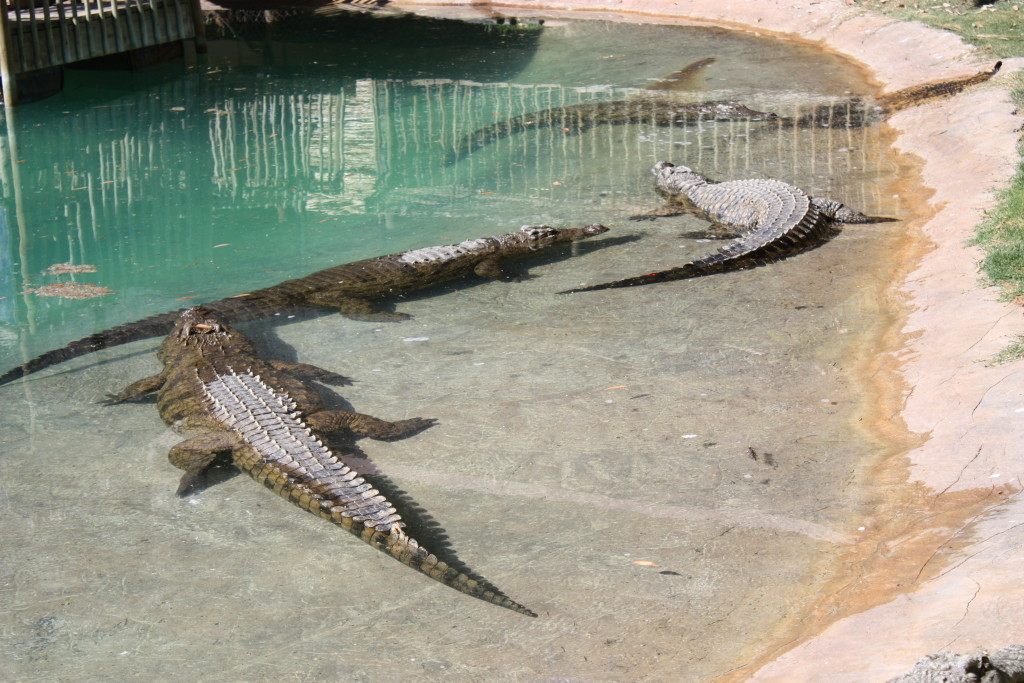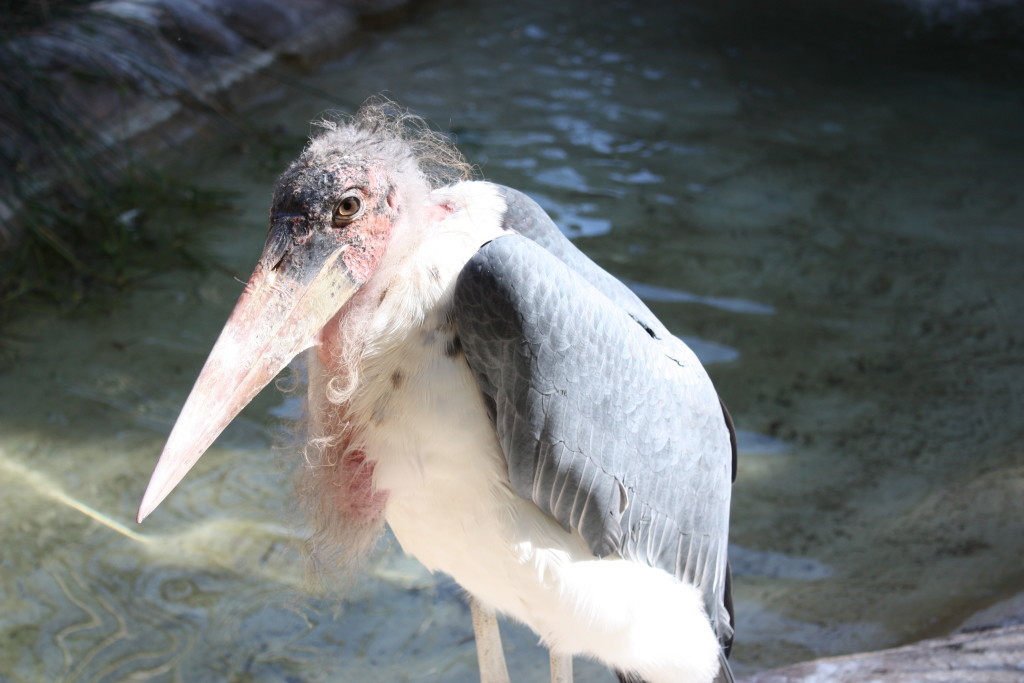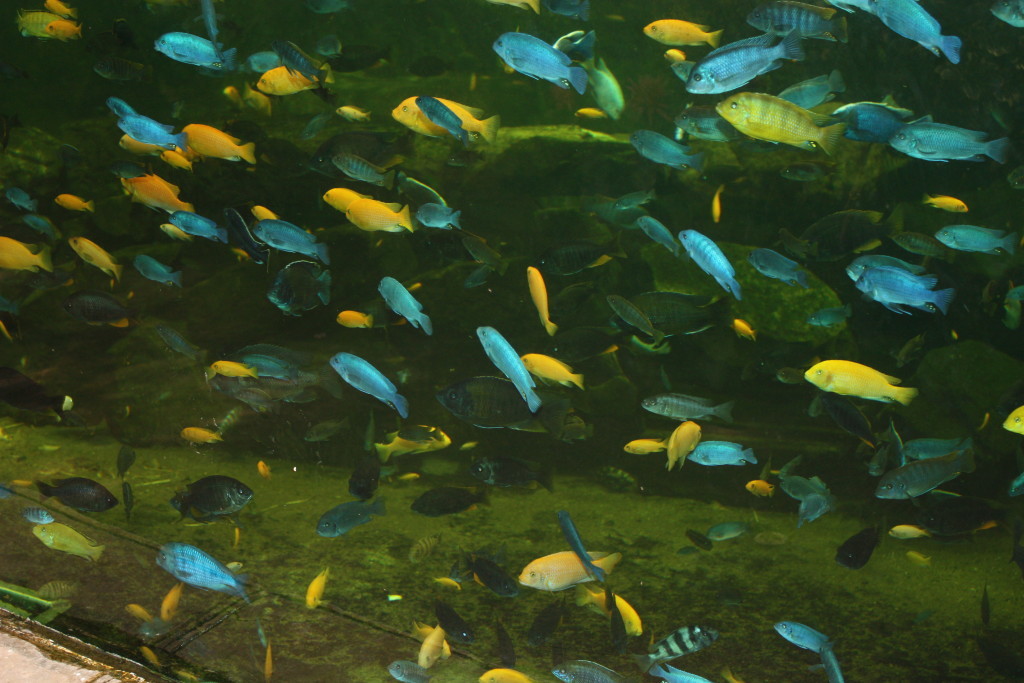 Big cats have their own large enclosures.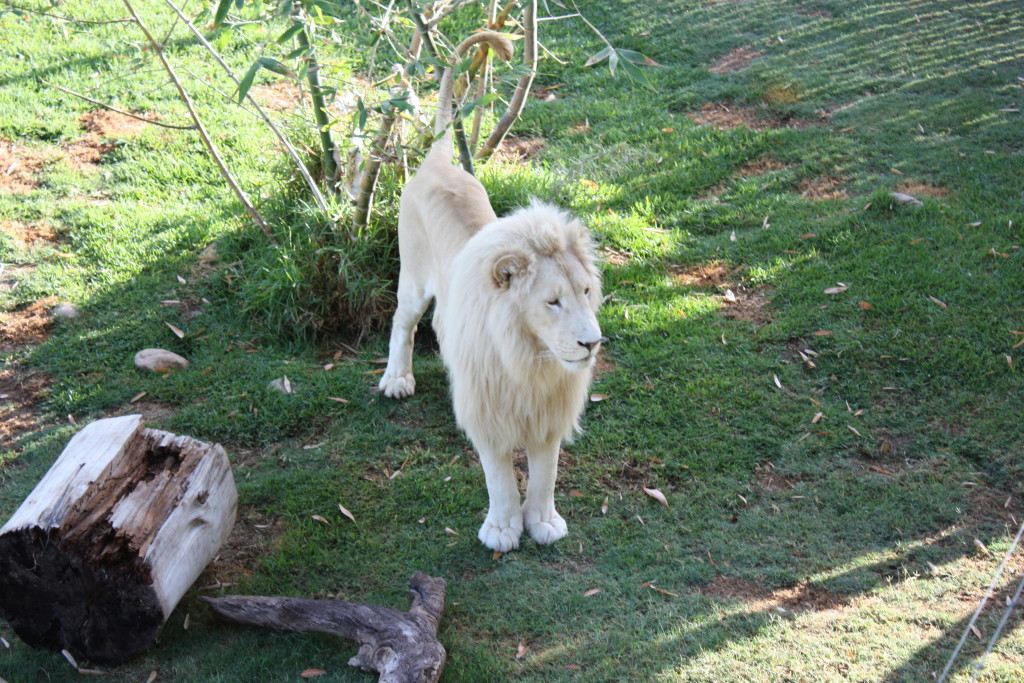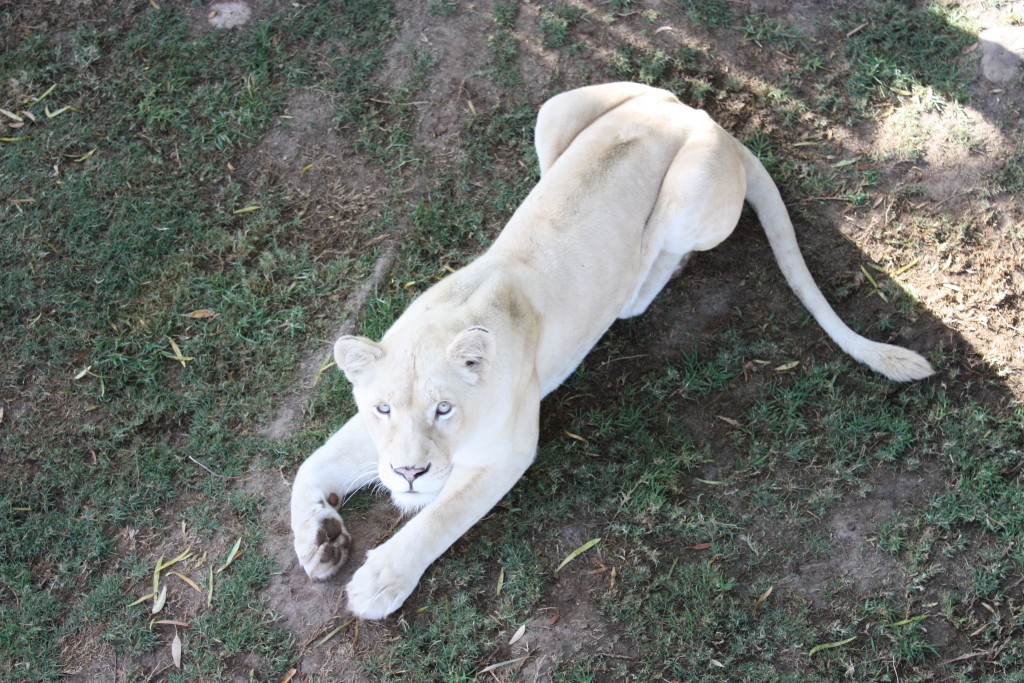 Tiger cubs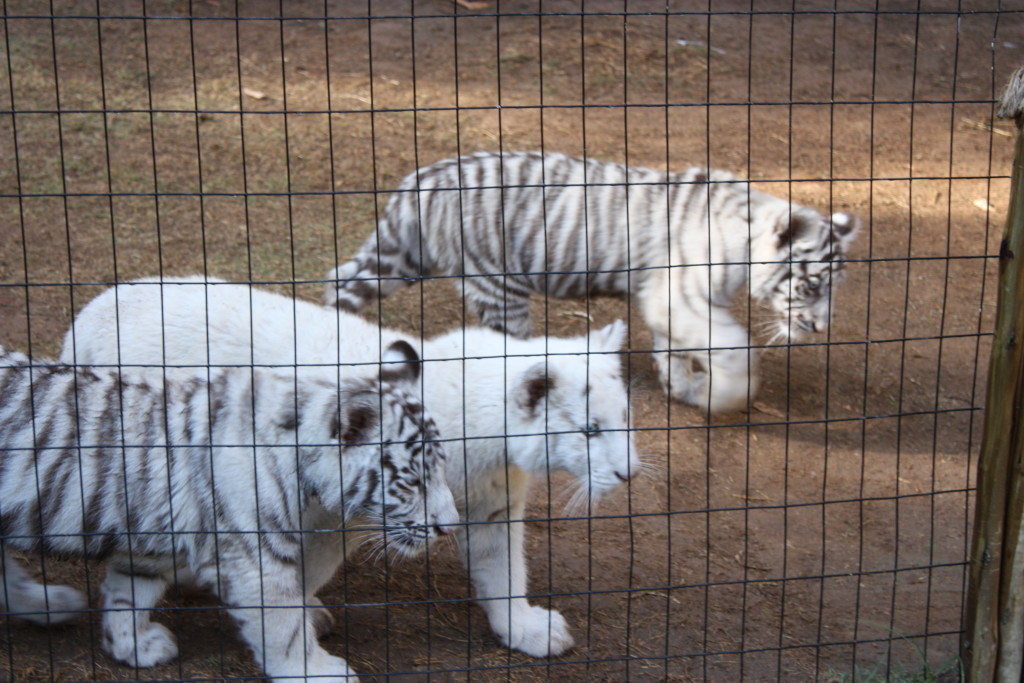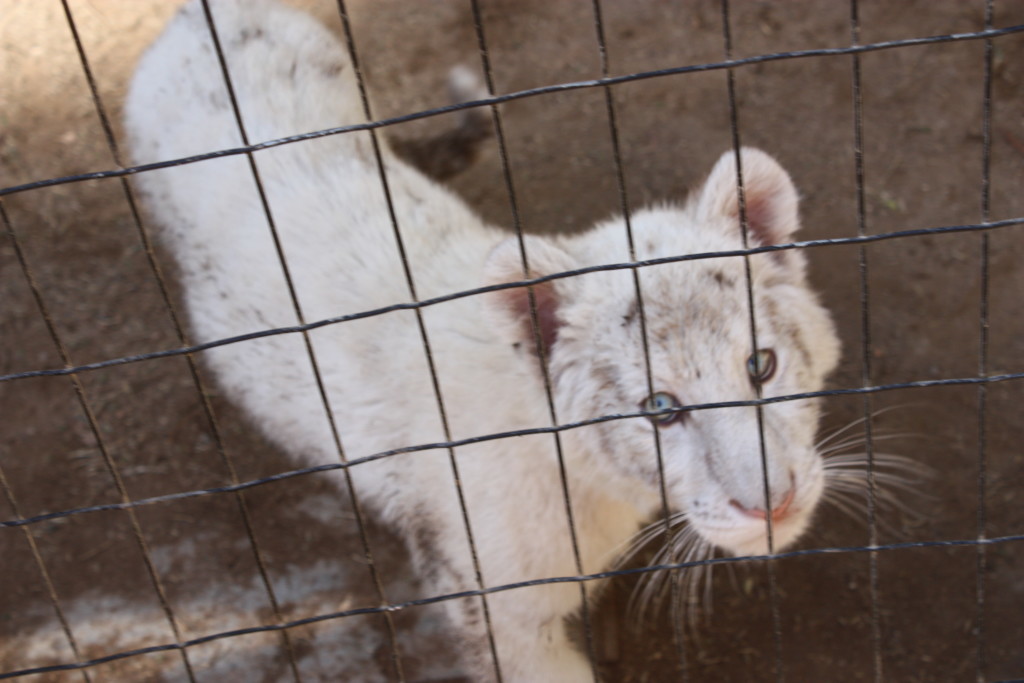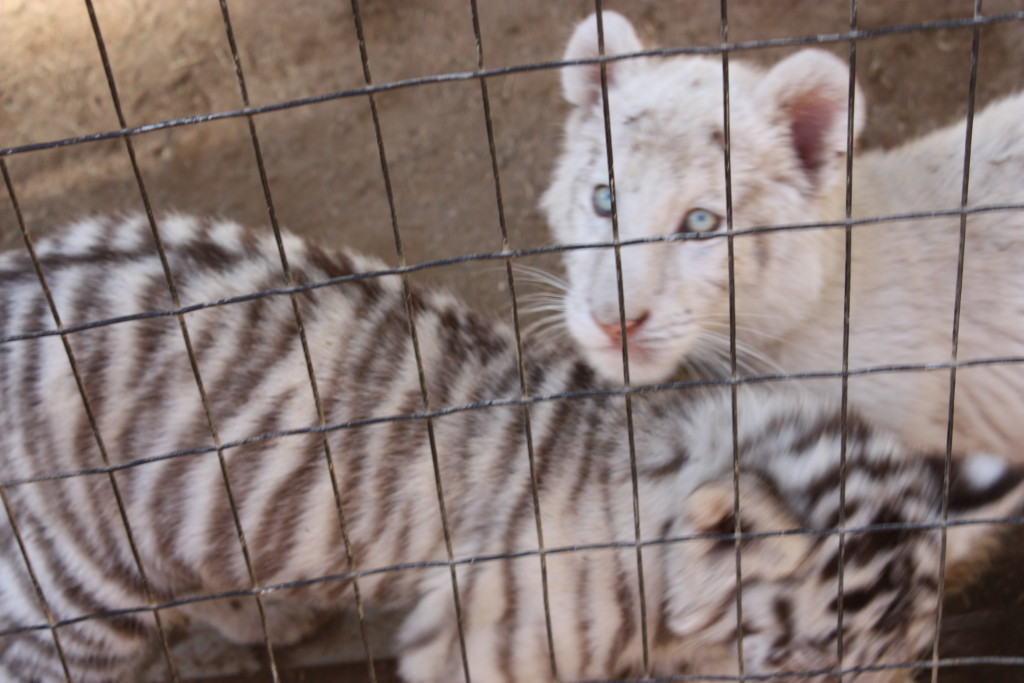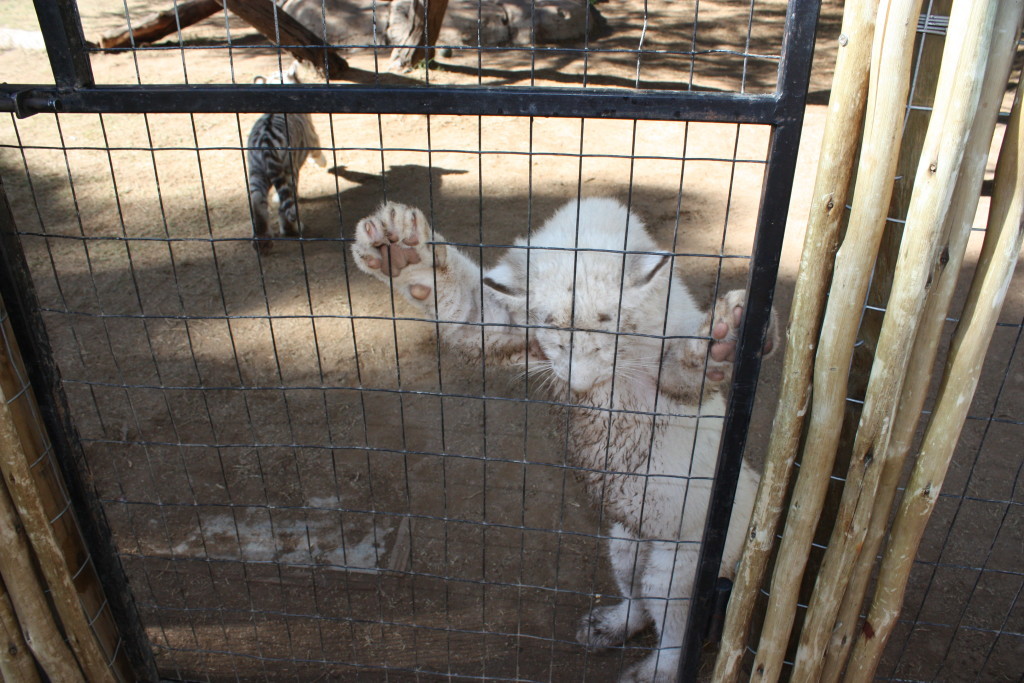 Stunning eyes!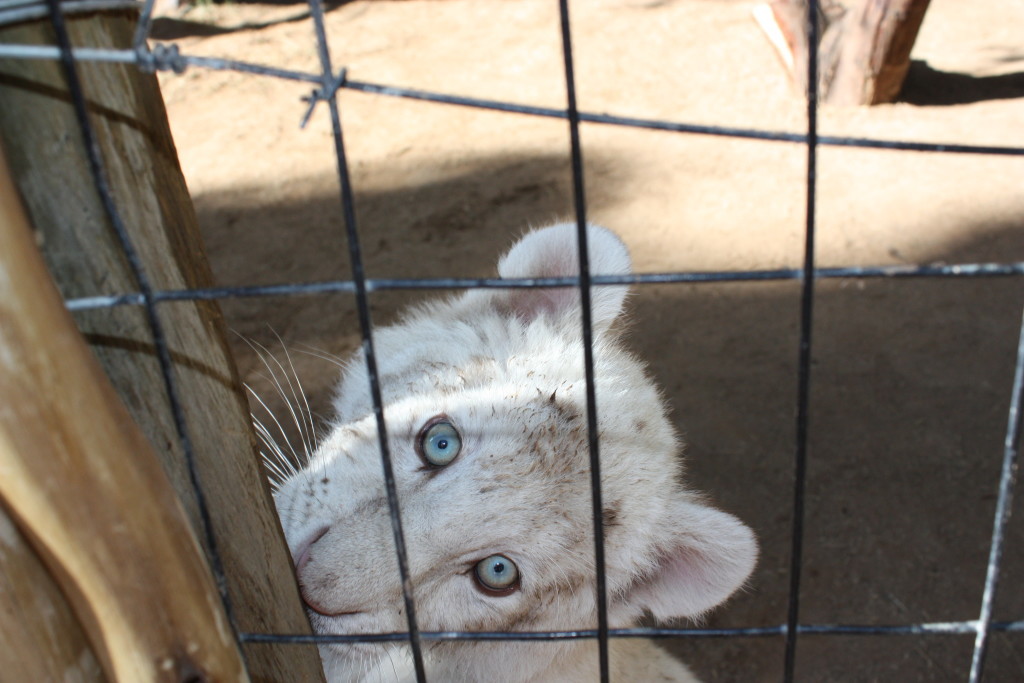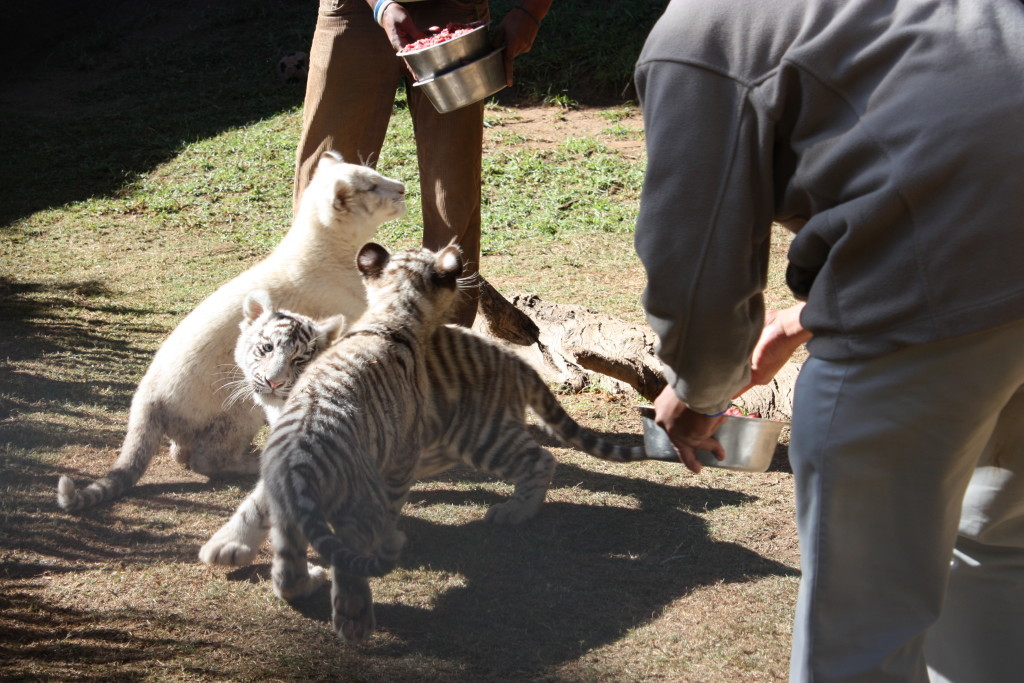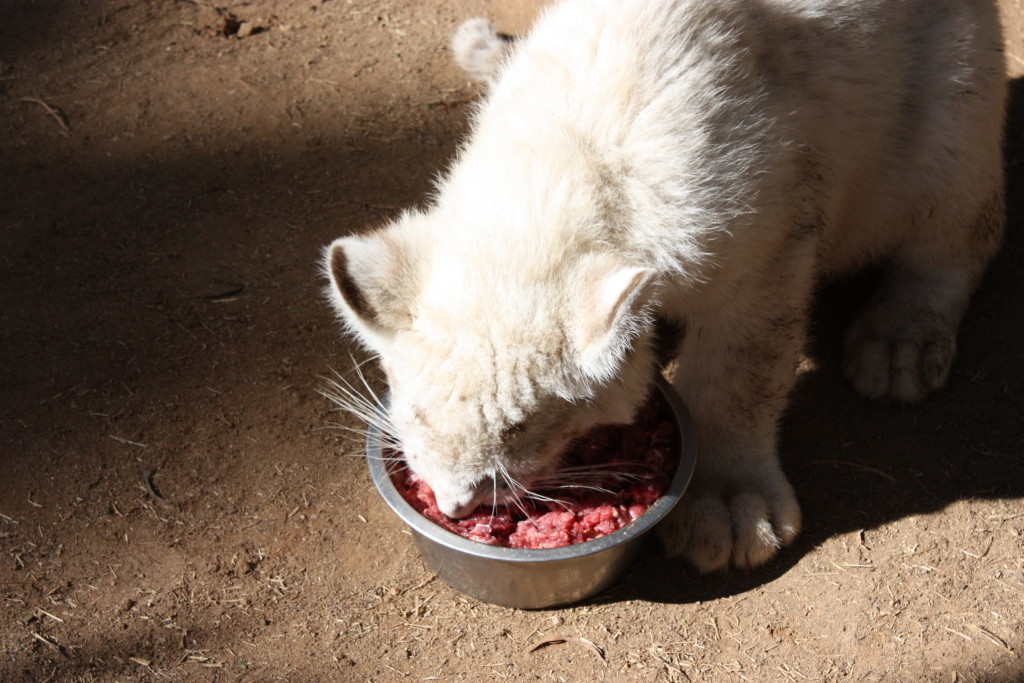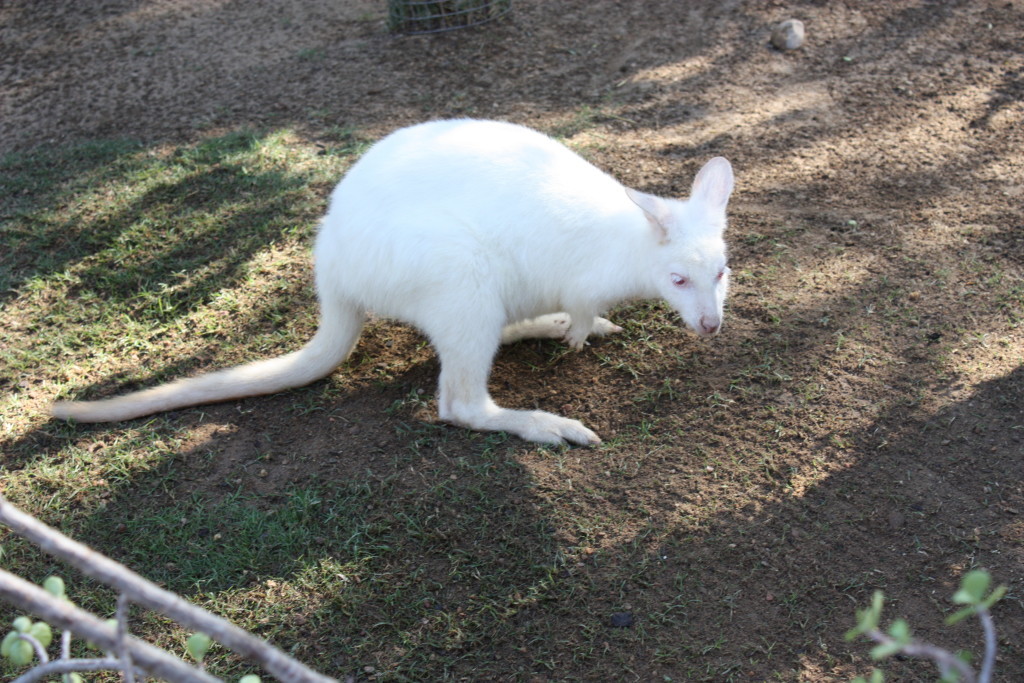 Lorikeet Aviary – you can feed them and they will come to you.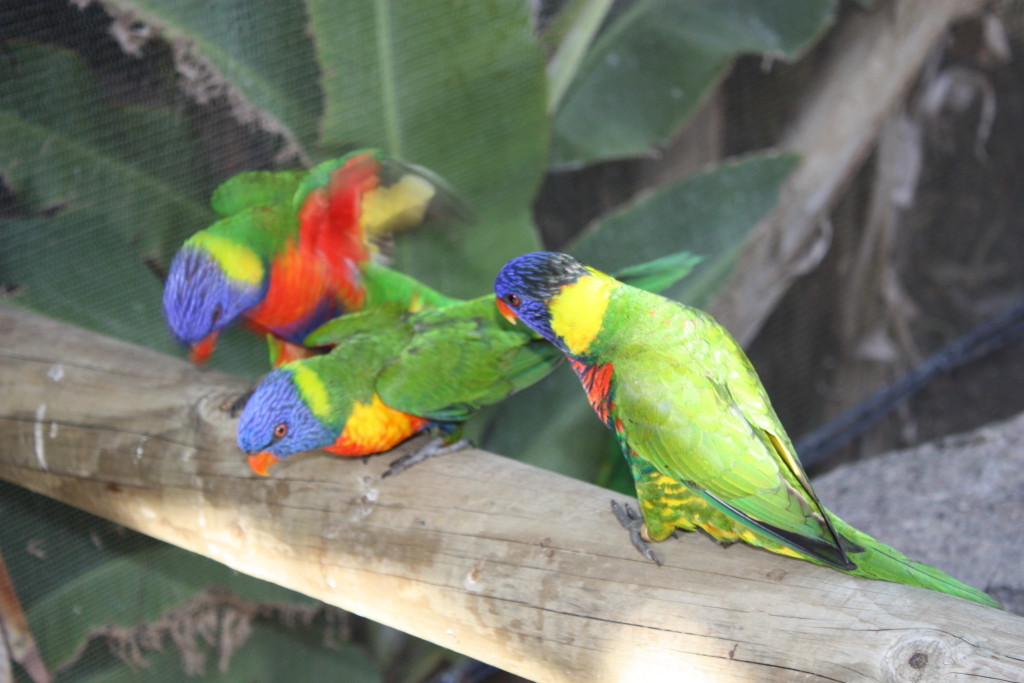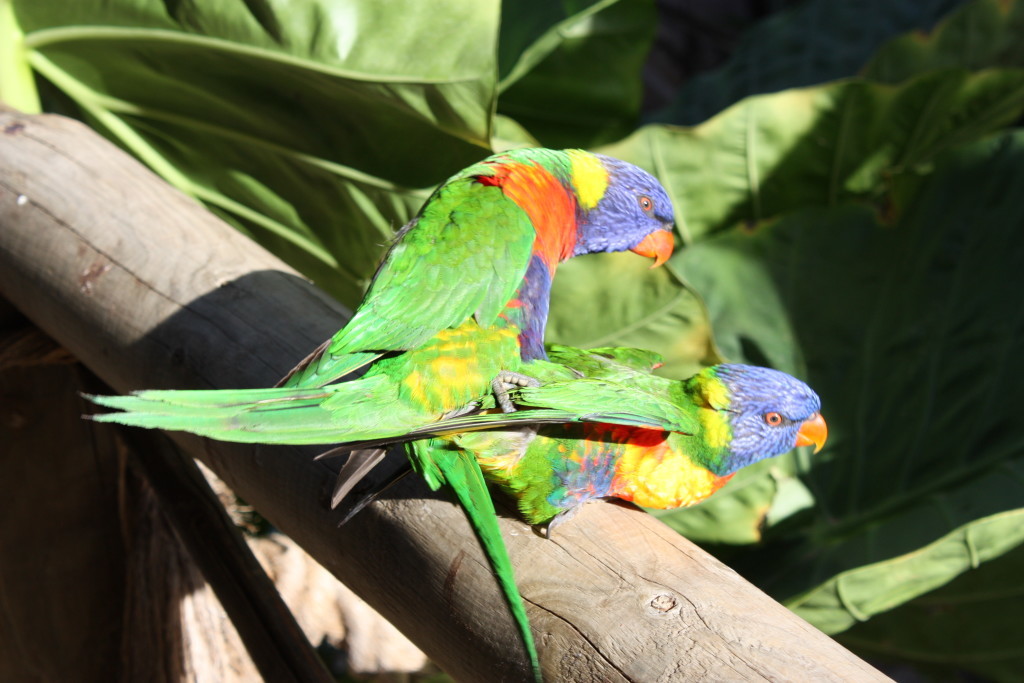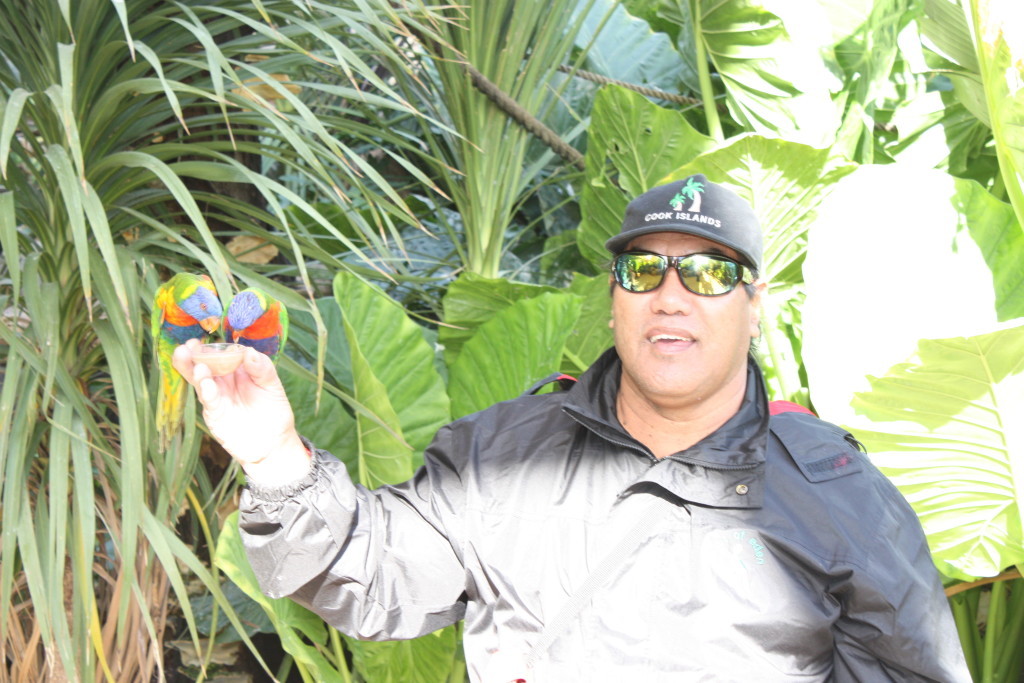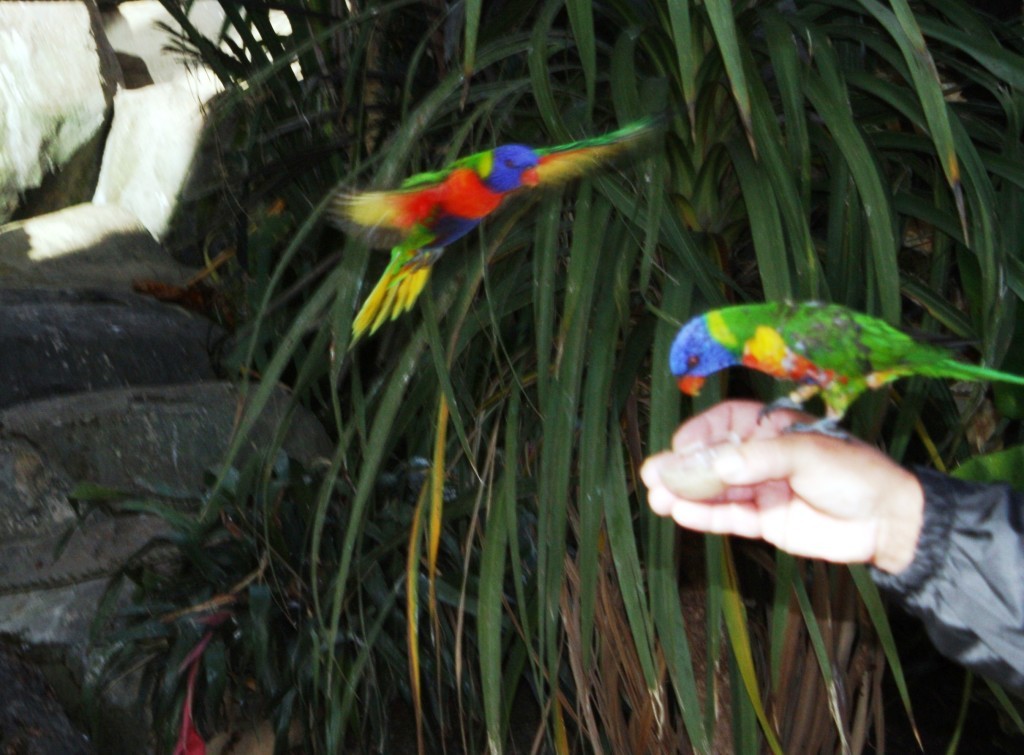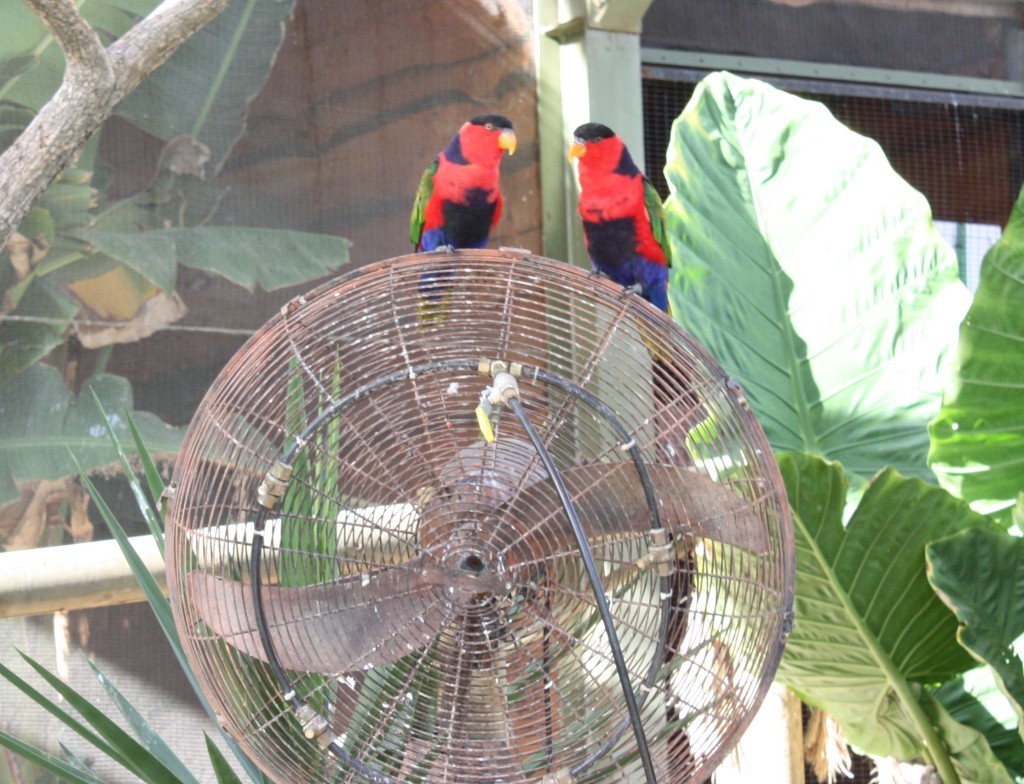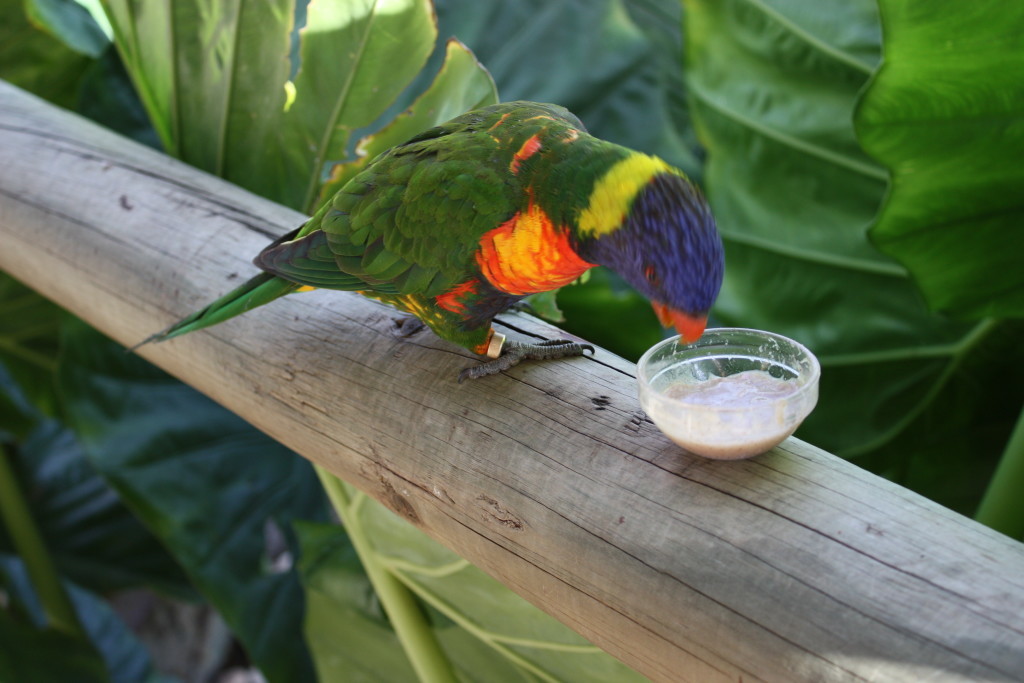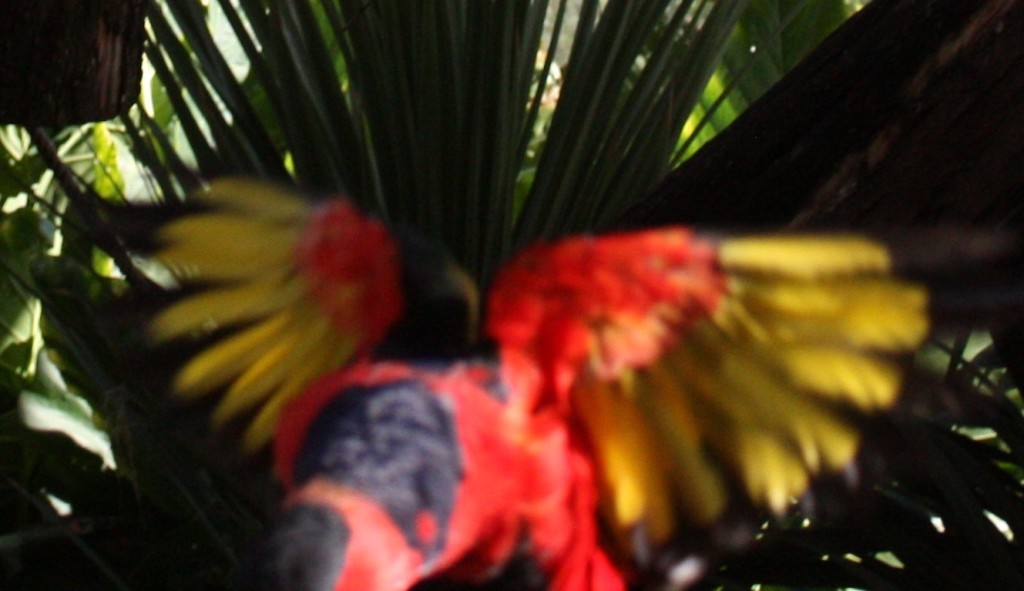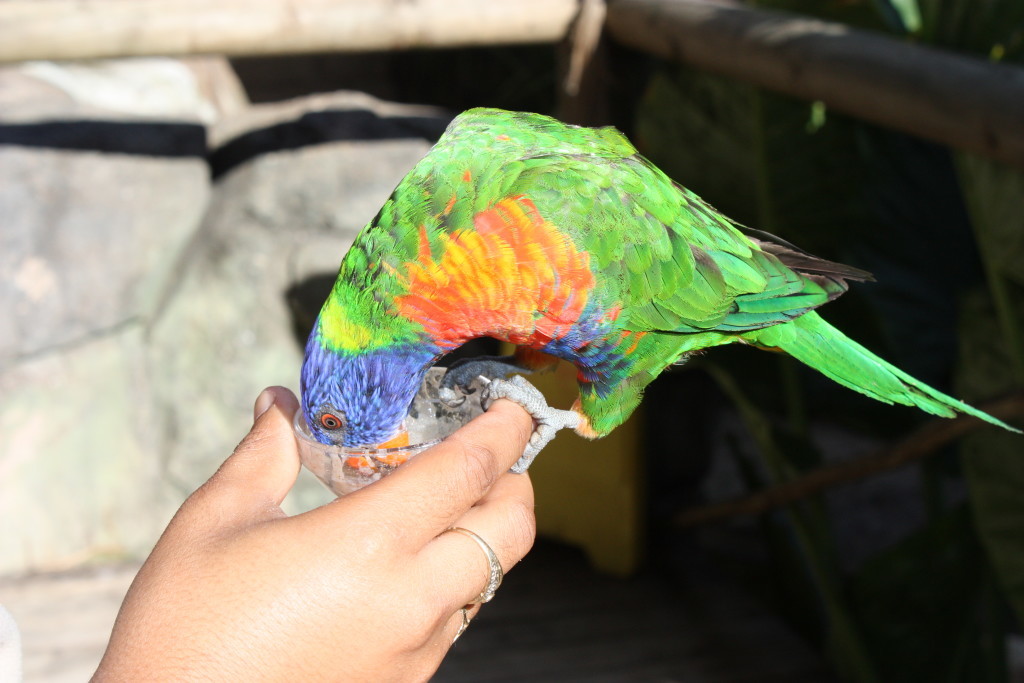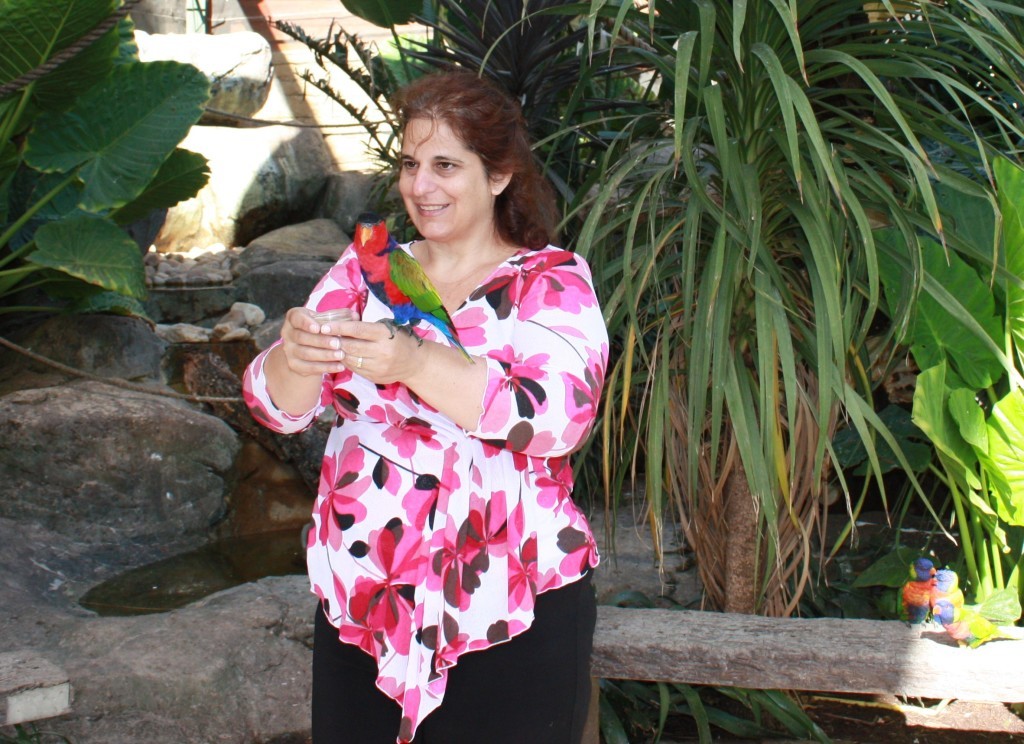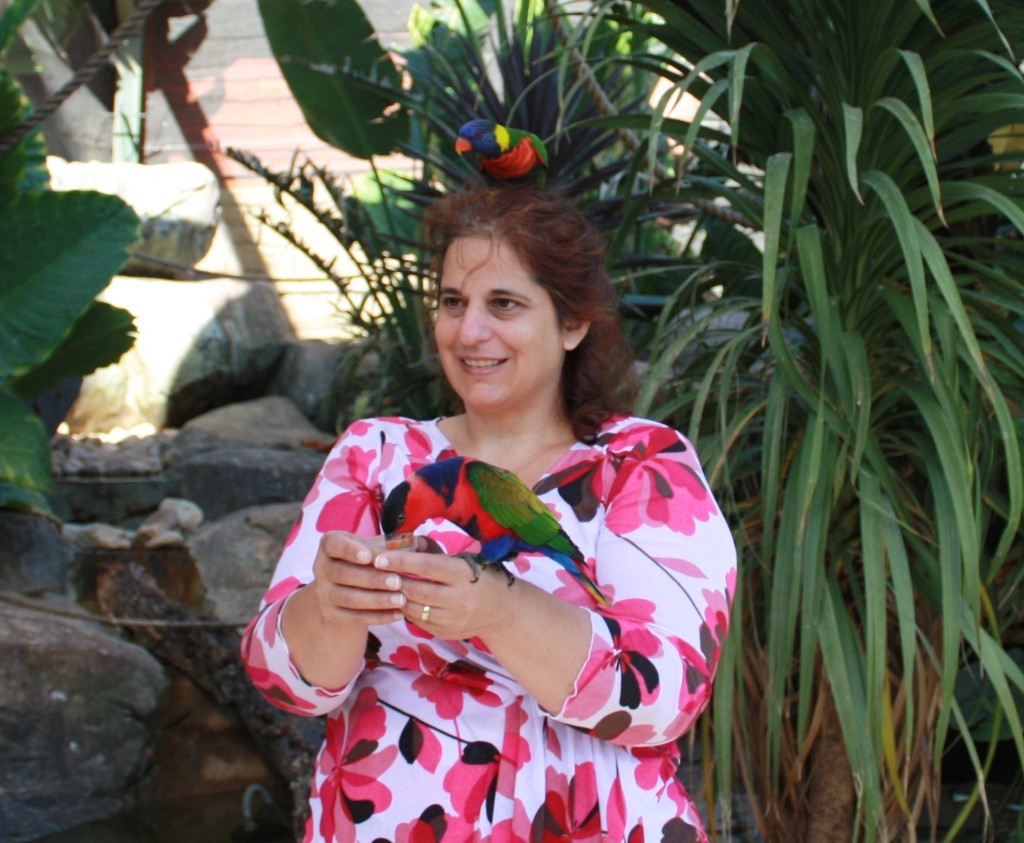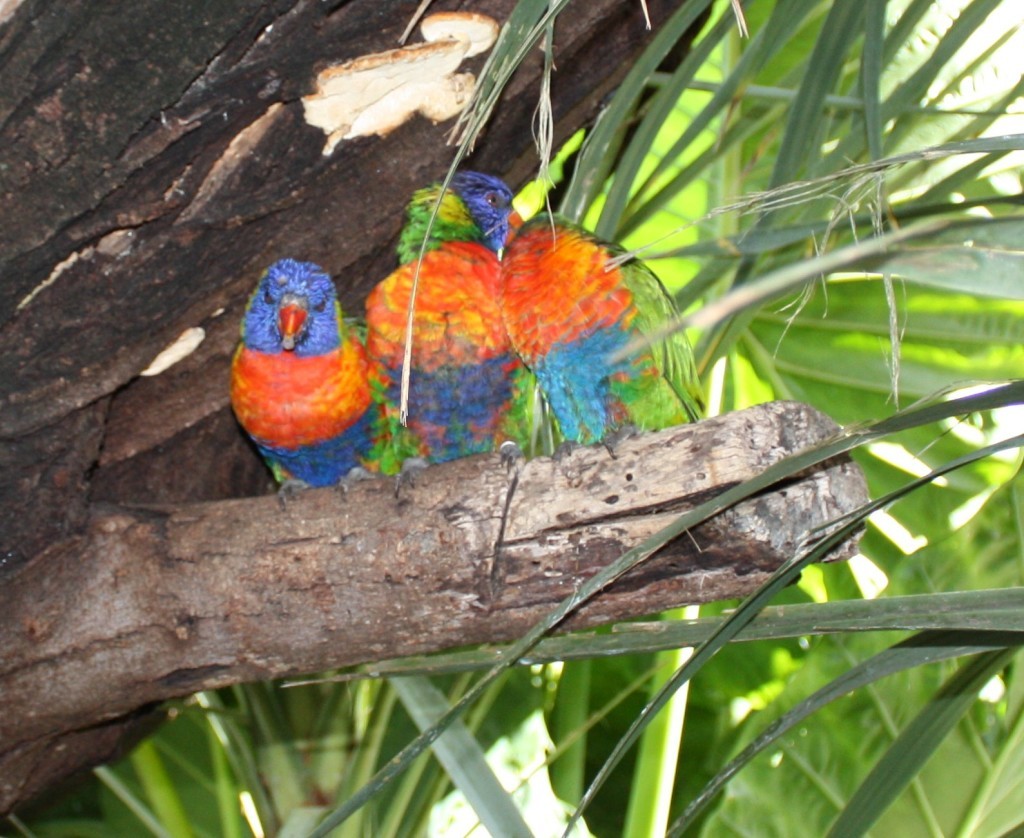 Snack bar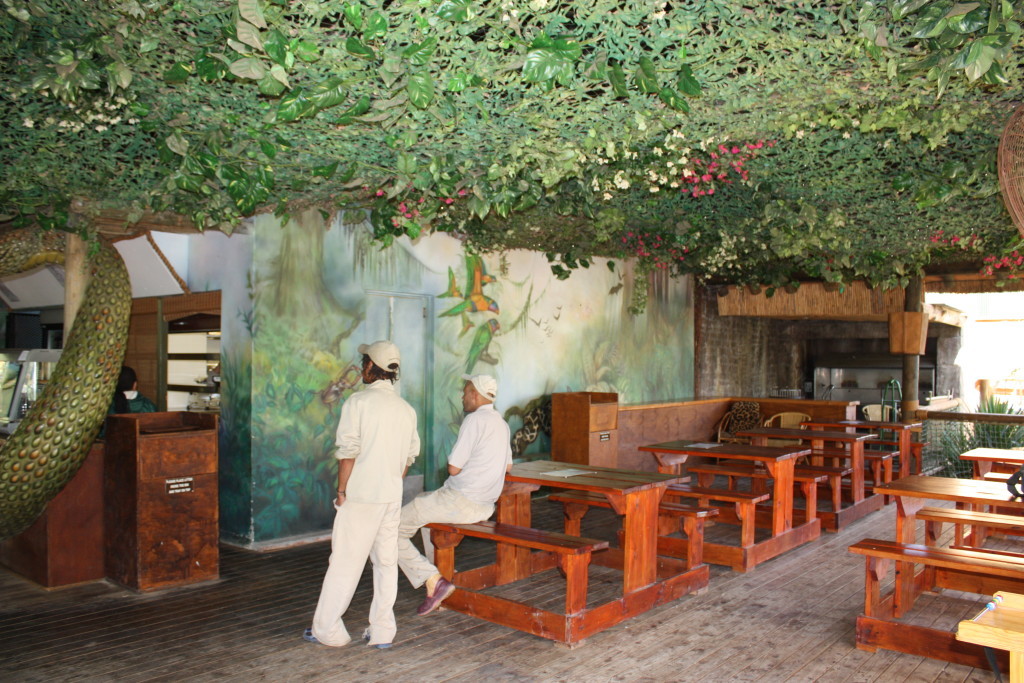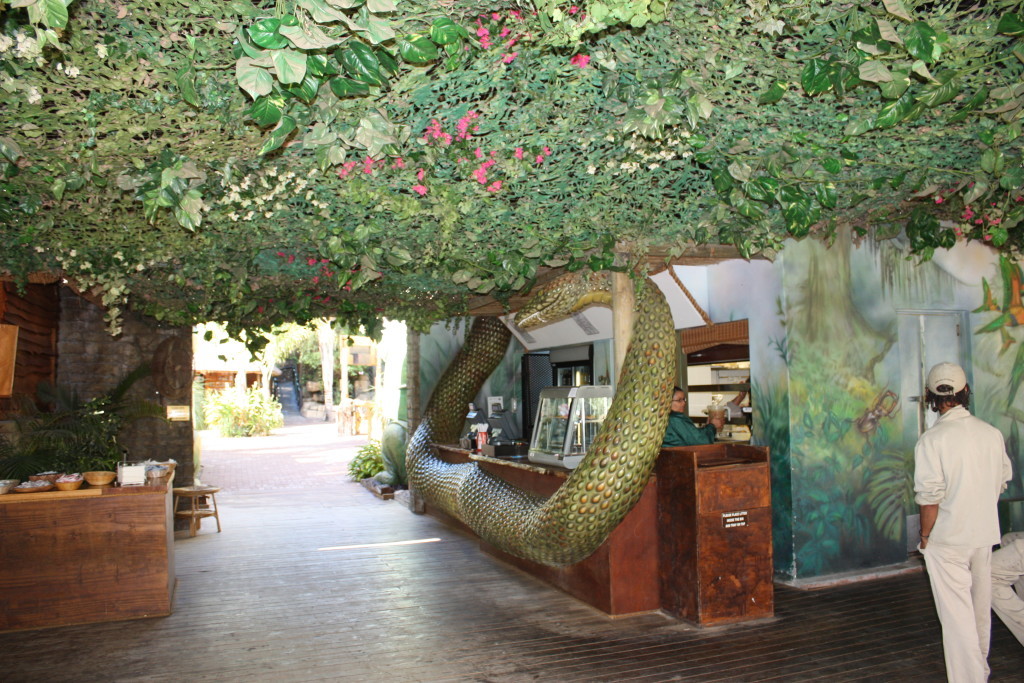 Animal Encounter with Cheetahs.  This costs extra but is worth it!  The money raised goes to their conservation fund.