Etihad Guest is a program that wasn't really on my radar as I have been concentrating on other programs.  (I really need to update my old Top 8 Programs list.)  Now that it will become easy for Aussies to get Etihad miles via Flybuys by simply doing their grocery shopping at Coles, it's time for a closer look at Etihad Guest.
HOW TO GET ETIHAD GUEST MILES
This is geared for non-frequent fliers as there are other blogs who cater for frequent fliers as well as business travelers and airlines status seekers.  I am concentrating on the non-frequent flier who is into birding and eco-tourism and wants to get free miles for a free airline ticket to somewhere they can watch birds.
 Newest partner Flybuys as detailed in my other post.
 Amex Membership Rewards (Australian) transfer at 1000:1000 with occasional bonuses where you get 10-25% extra if you are ready at the right time.
Etihad partners with E-Rewards so you can get miles doing surveys.  Be sure to join using the Etihad invitation or one from a hotel chain.  If you join with another airline's invitation, you won't get options for other airlines.
Be careful as Etihad Guest miles expire 2 years from date of activity so don't transfer your points until you are close to booking an award.  There is no way to reset expiration by performing any activity.
BEST USES OF ETIHAD GUEST MILES FOR ECO-TOURISTS
This is where it really helps to have a bucket list, dream travel list or whatever you want to call it.  Then you can start analyzing a program and where it can help you go.  With Etihad you can obviously redeem on Etihad and on their partners as well.
FLYING ON ETIHAD
Awards on Etihad are based on distance so amounts vary depending on the exact distance.  You need to do an individual quote so I will show you an example.  Since I like birding in Africa, I would possibly redeem between BNE and EBB since Uganda is on my bucket list.  Business class is roughly double economy and more tax & fees but on such a long flight it would be nice if I could get that many points!
You can also use Etihad Guest miles to fly on partner airlines.

Bearing in mind my travel bucket list, I can see that partners that could be useful in the next few years are Air New Zealand, Garuda, Gol, South African and Virgin Australia.  Lets have a closer look at their award charts to see what is the best value.
Air New Zealand
I don't like the looks of this chart for anything over 1750 and NZ is notoriously stingy about giving space to partners so this is probably not going to be my choice.  Possible short haul between AKL and Pacific Islands but then again these flights can often be bought cheaply on "happy hour" type sales.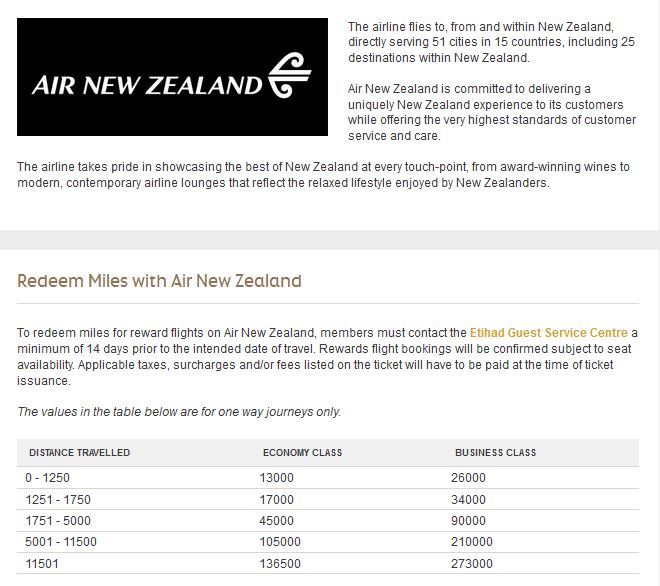 Garuda Indonesia
Again I can see good value in the shorter hops under 1000 miles.  If I hadn't already ear-marked Flying Blue miles for my 2017 trip to Indonesia, I'd be seriously considering this option.  Using Great Circle Mapper one of my potential routes is Palu-Ujung Padang-Denpasar whic is 679 miles so 10k Etihad is great value here.  Business class is also really good value.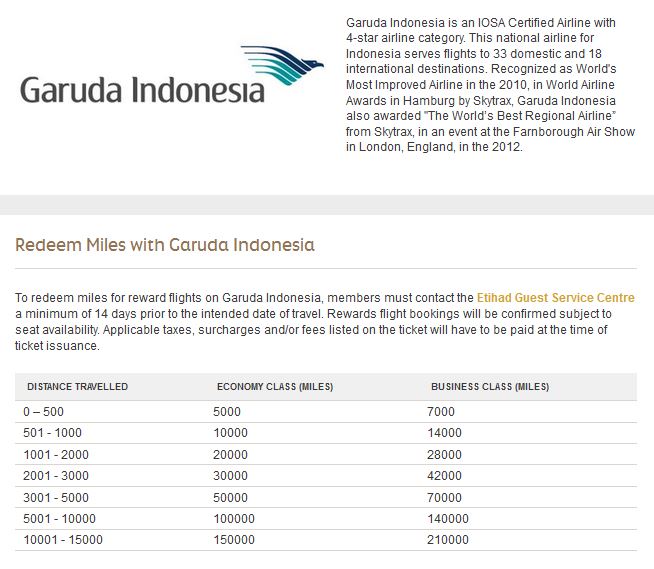 GOL
Brazil is one of my favourite countries to go birding in so I would be very interested in this option.  Since we would usually be landing in Sao Paulo I checked a few random cities around Brazil, most are well under 1500 miles so 9000 Etihad miles would be excellent value here!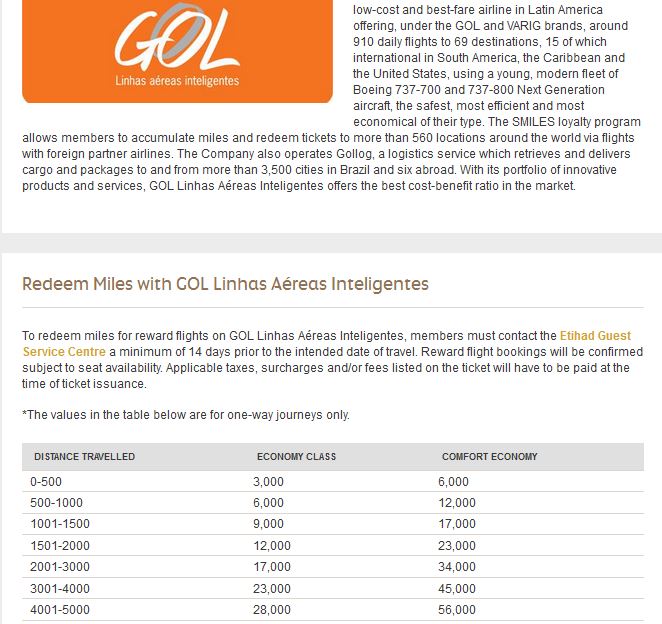 South African Airways
As I mentioned before, I am planning a future trip to see birds in certain parts of Africa we didn't get to before.  Namiba, Zambia & Uganda are all part of this plan.  WDH-JNB-LVI is coming in at 1317 miles so would cost 15,556 Etihad.  It's another option if I don't go with BA Avios on this route.  It will all depend on which miles are easier to obtain at the time.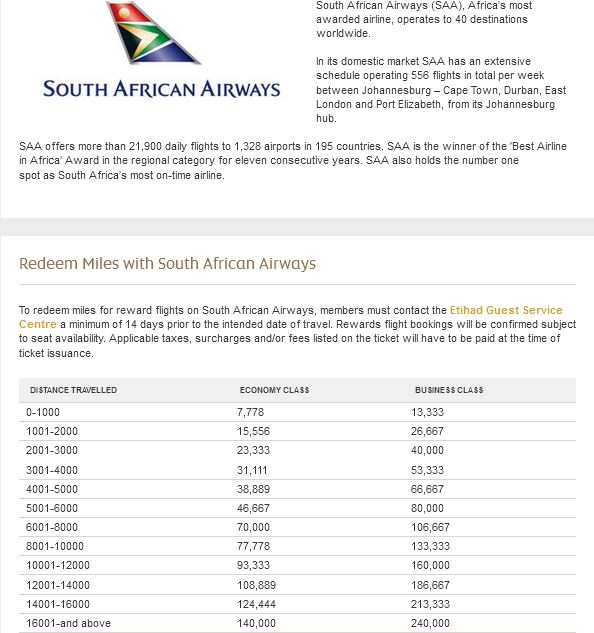 Virgin Australia
For Virgin Australia, Etihad doesn't have a nice, neat little chart.  It's all on one big pdf categorized by distance/mileage required so please look here.  Find your home town and take note of where you can go and for how many miles.  Just looking at my home town of  Brisbane I can see a few interesting options.
6900 miles each way gets me to Tasmania, Vanuatu, basically anywhere Virgin flies in eastern Australia.
10,900 miles gets me to Papua New Guinea, Solomon  Islands, New Zealand & Fiji.
16,900 miles gets me to Darwin, Perth, Samoa & Bali.
60,000 miles gets me to LAX.
Considering all the options, I am happy to see that my everyday grocery shopping at Coles will get me some valuable miles which can be used in some pretty amazing places!