I had originally planned to do this trip by bus for the scenery but when I stumbled onto a big sale on Avianca's website, I couldn't resist booking the two one-way tickets for under $100 AUD!  I had run out of Lifemiles but you can also book domestic Colombian flights for 3000 Lifemiles.   It turned out to be a good thing as my husband was feeling the altitude sickness and Bogota is lower than the Central Andes Paramo region.
We were dropped after the Fuertes Parrot Quest at Pereira Airport.
I was surprised at how good the facilities were – lots of eateries, shops and seating space for a small domestic airport.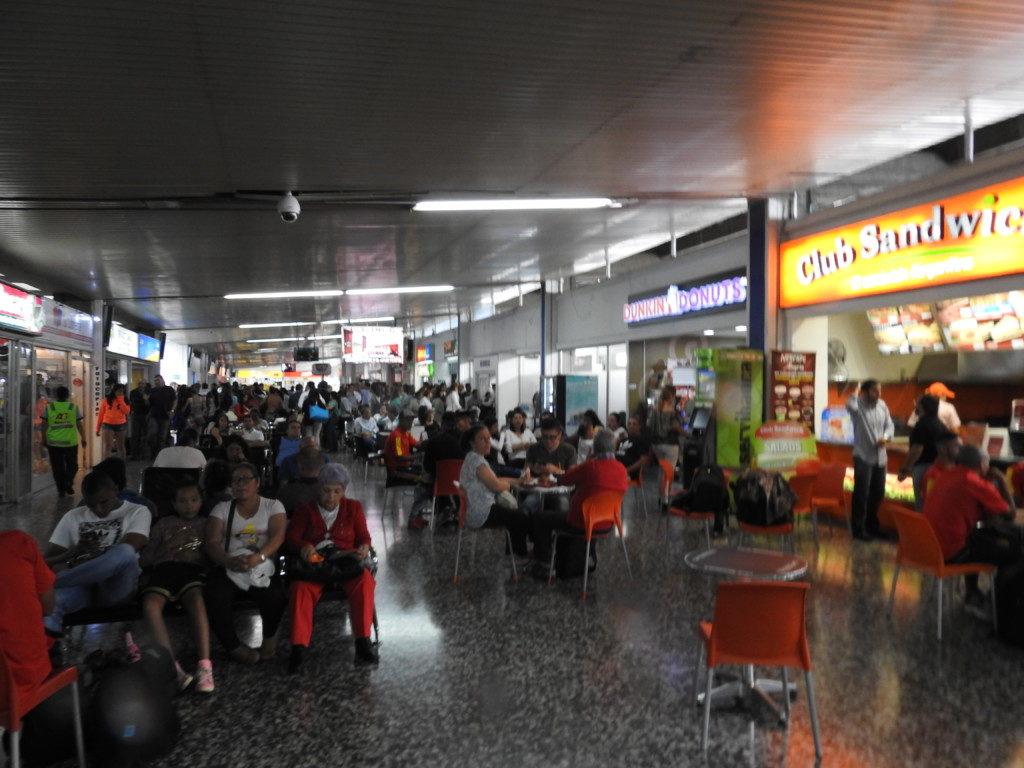 Just the thing to cheer me up after the "Curse of the Cloud Forest" – Cinnabon!  It's a more limited menu than you find in the USA but still yummy!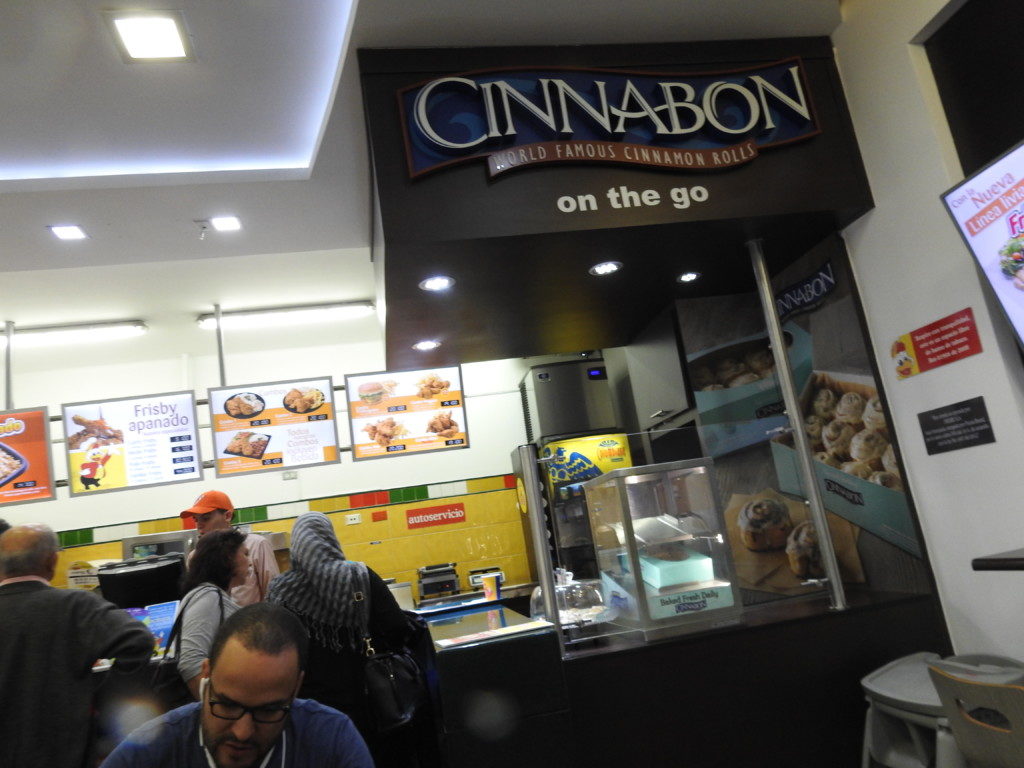 Flights were going out on time.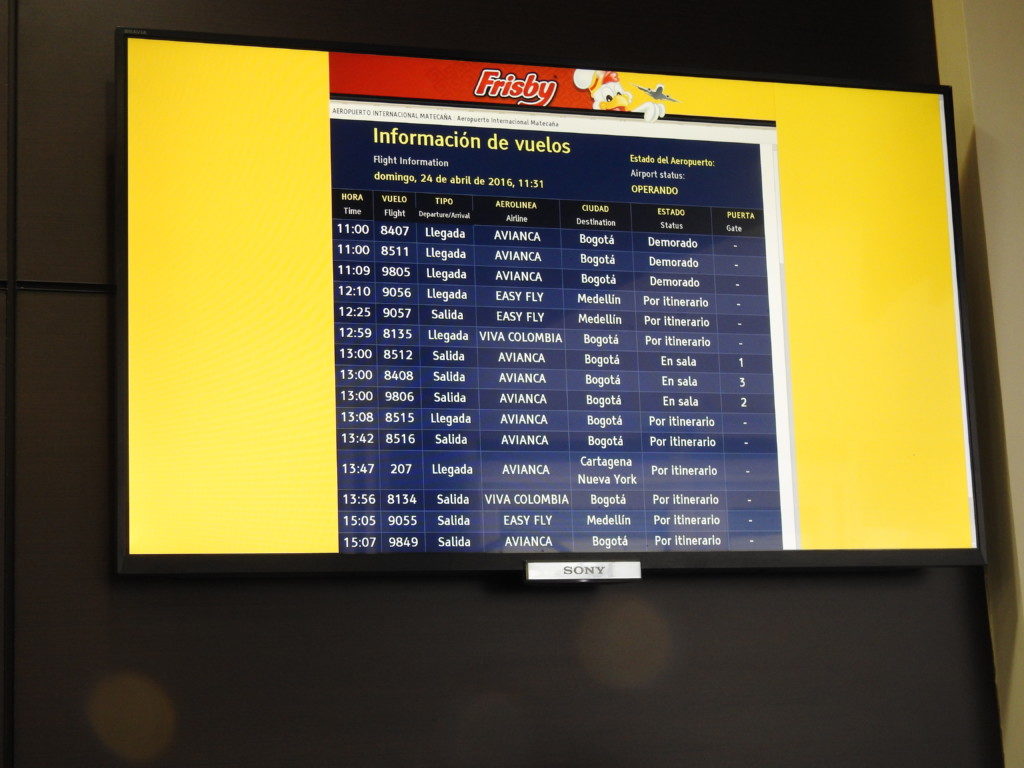 Waiting room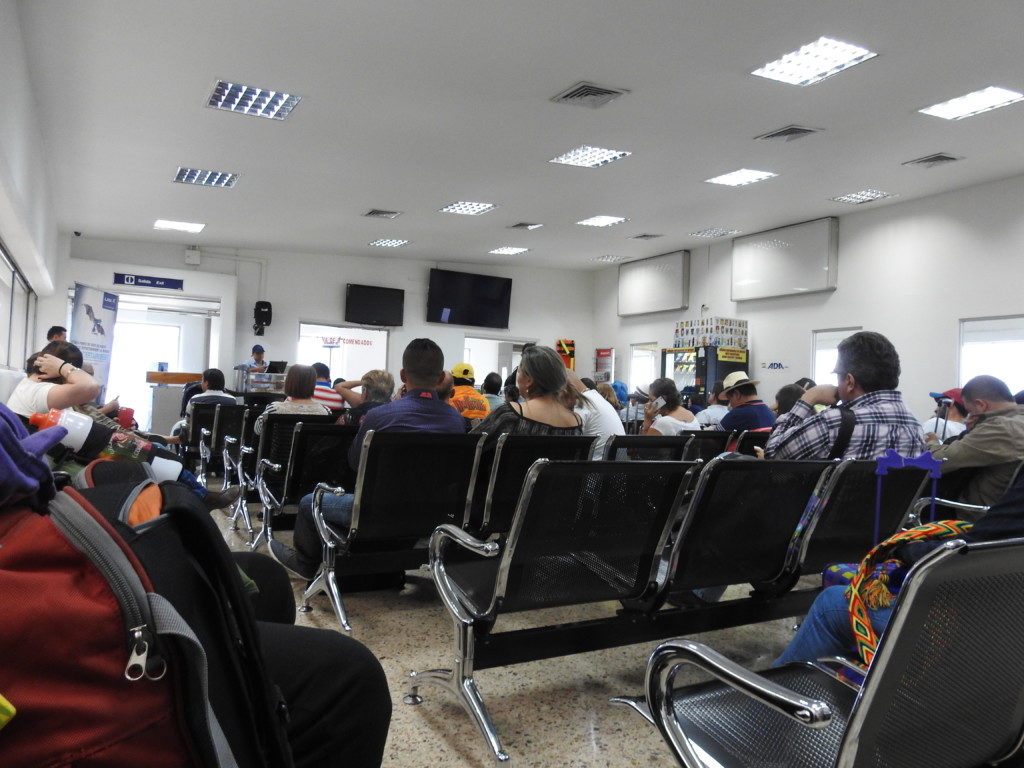 Standard garden-variety all-economy Avianca plane.