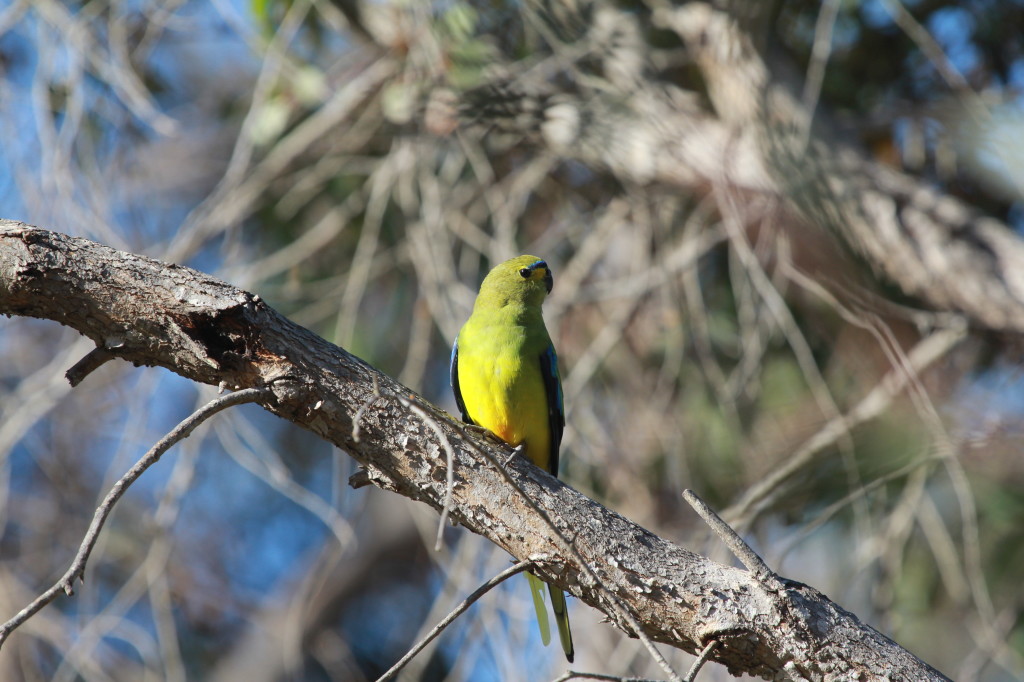 The Elegant Parrot was originally named by the renowned ornithologist and artist John Gould in 1837, its specific name Latin for "elegant". It is one of six species of grass parrot in the genus Neophema, and within it a member of the subgenus Neonanodes. Its common name is Elegant Parrot, but has also been called Elegant Parakeet, Elegant Grass Parakeet, and Grass Parrot in the past.
It can be difficult to tell the Neophema species apart in areas where they overlap.  Elegant Parrots overlap with Rock Parrots in Western Australia.  In South Australia and Victoria, they overlap with Blue-winged Parrots and Orange-bellied Parrots.  To see the physical characteristics of each, see this leaflet.
Here's some more photos I took in Stirling Range National Park which is one of the easiest places to see Elegant Parrots.
LEARN MORE ABOUT ELEGANT PARROTS
VIDEO