The Andean Cock-of-the-Rock (Rupicola peruvianus), also known as tunki (Quechua), is a large passerine bird of the cotinga family native to Andean cloud forests in South America. It is widely regarded as the national bird of Peru.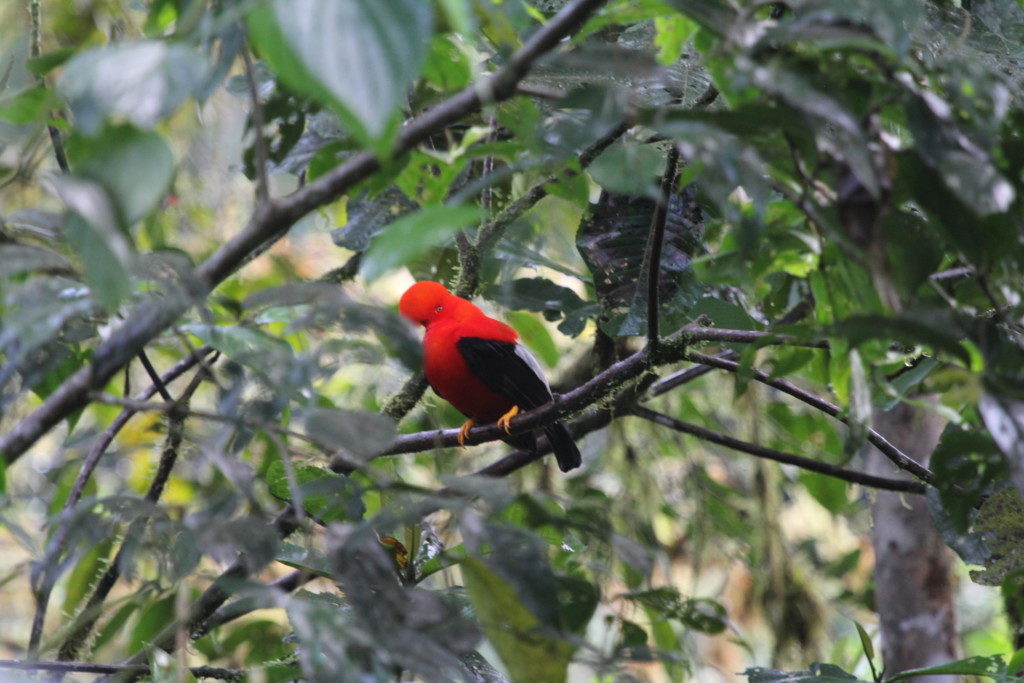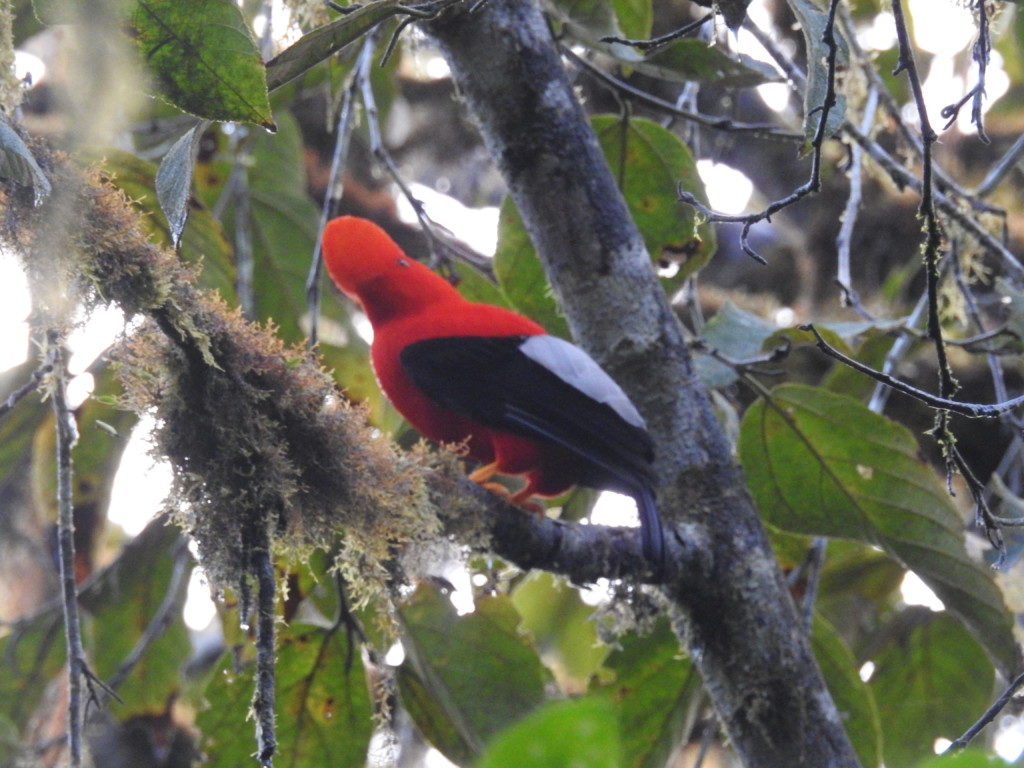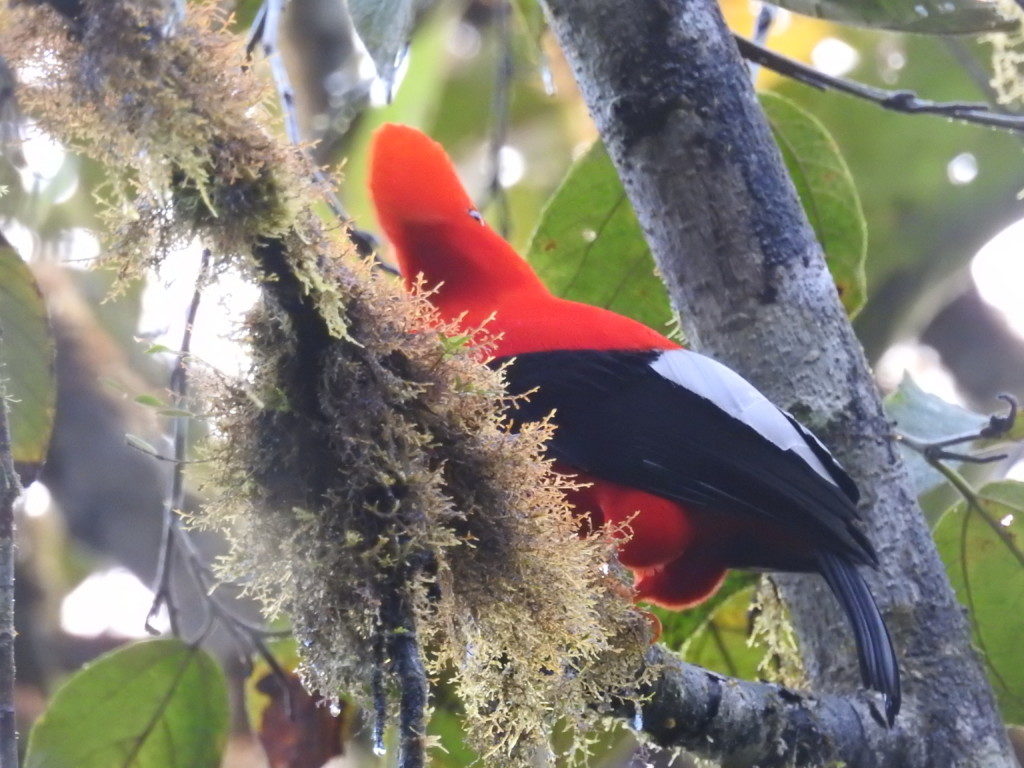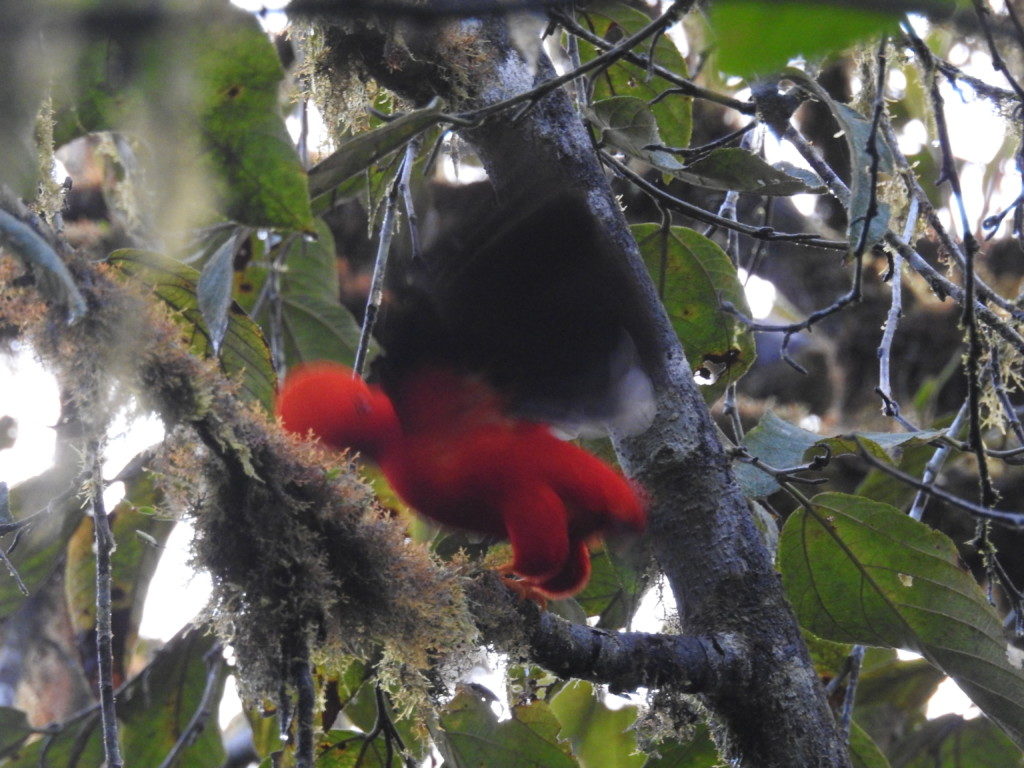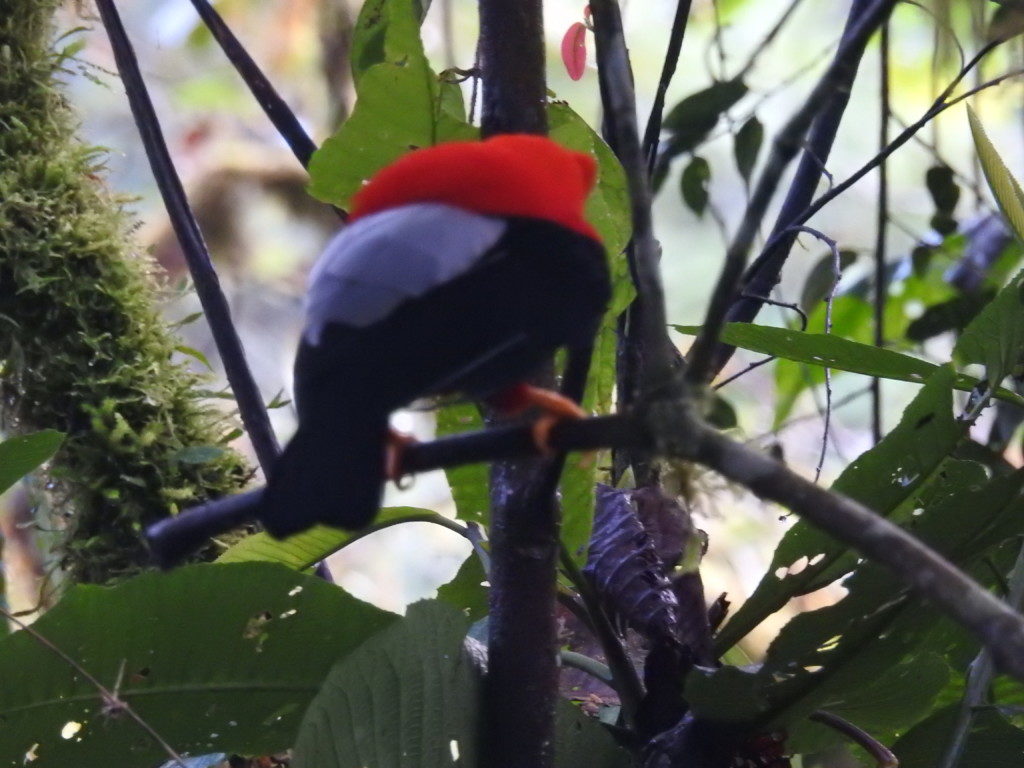 Watching their antics as they dance around hoping to attract the ladies is one of the highlights of a birding trip to South America.  There are a few leks easily accessible to tourists- Paz de las Aves (Angel Paz) near Mindo in Ecuador; Jardin in Colombia & the Cock of the Rock Lodge in Manu, Peru.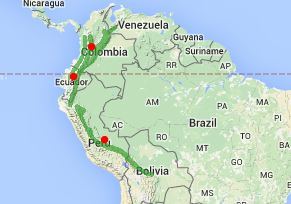 LEARN MORE ABOUT COCKS OF THE ROCK
VIDEOS
This is a case where you need to see and hear the birds to fully appreciate them.  Here's a few clips filmed (in order) in Mindo, Jardin & Manu.