The Striated Pardalote (Pardalotus striatus) is the least colourful and most common of the four pardalote species.  This little guy from Karara sure knew how to show himself off to good advantage – like a supermodel he showed his best profile, both sides and his gorgeous wings up!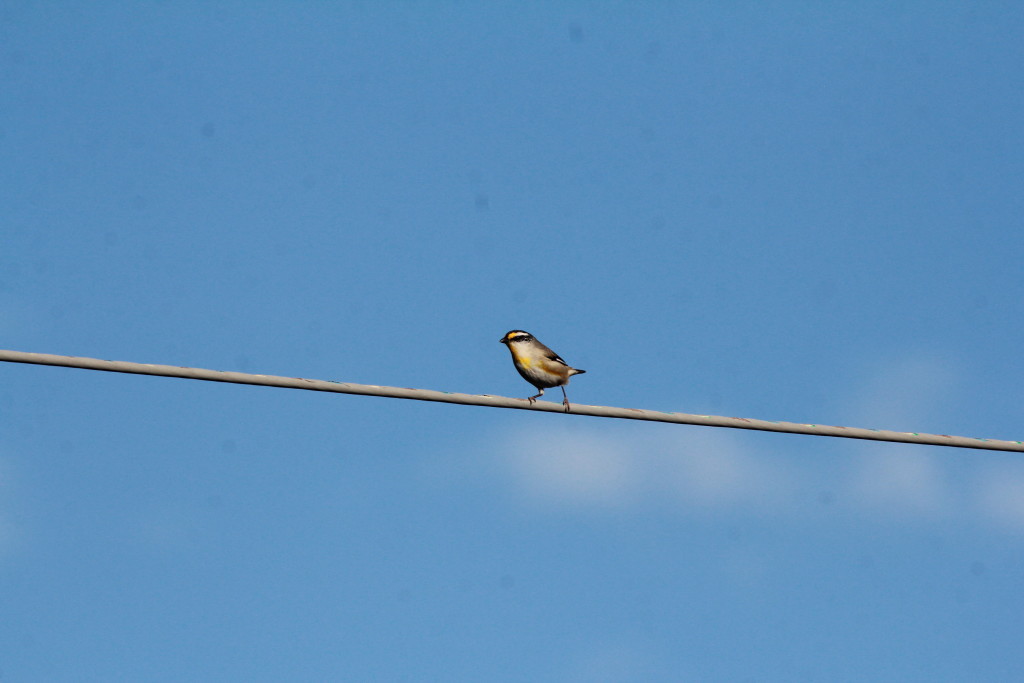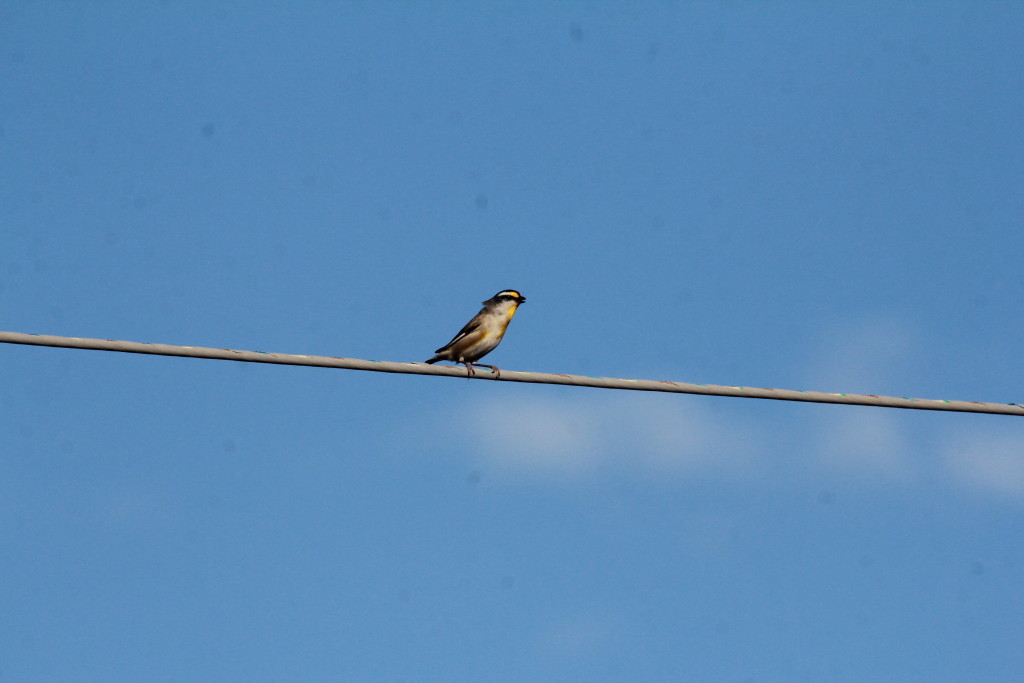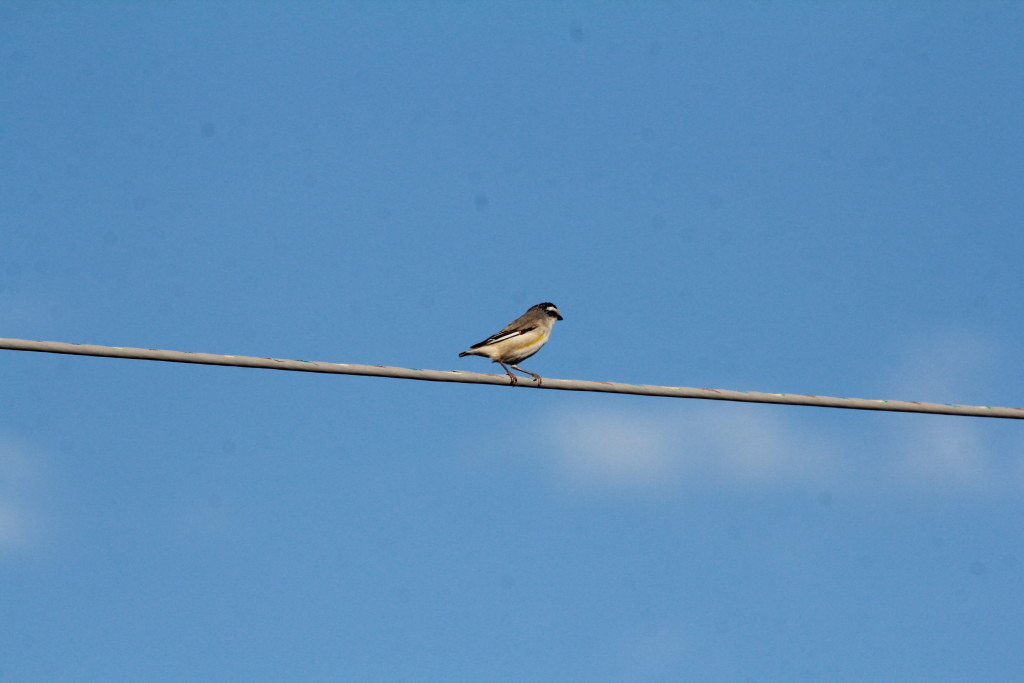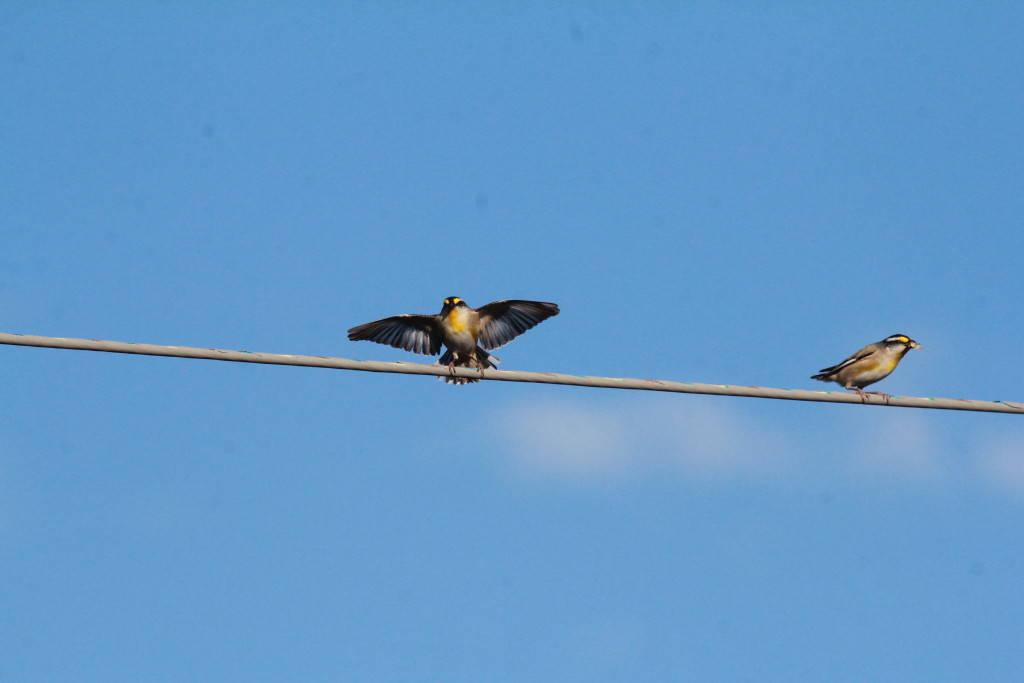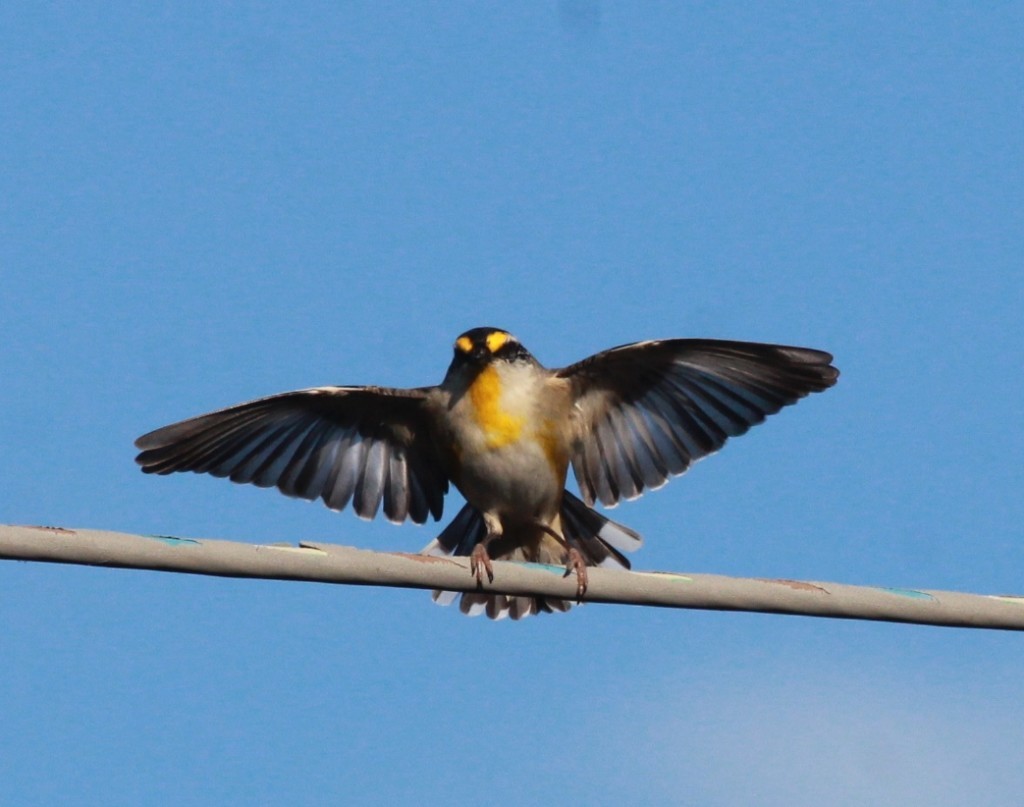 They have a very large range throughout Australia.  I saw them in Karara and around Lake Coolmunda which is represented by the blue dot.
LEARN MORE ABOUT THIS BIRD
VIDEO
These wild Striated Pardalotes are nesting on some lucky person's verandah!