This review is a bit unusual as we didn't actually stay there.  We just made a visit for a mid-morning snack & cold drink and I really wanted to see the property.  I was pretty upset to learn that contrary to what a Sri Lankan tour operator (Red Dot) told me, he did have room – more than one room actually.
Martin's is the closest lodge to Sinharaja Forest Reserve and you can get here with a Central Asian award to Colombo, then taxi or bus to Kudawa.  Martin is a very friendly man and although his lodge is indeed simple, you can't beat the location a few minutes down the road from the entrance.
Sit here and watch the birds fly by!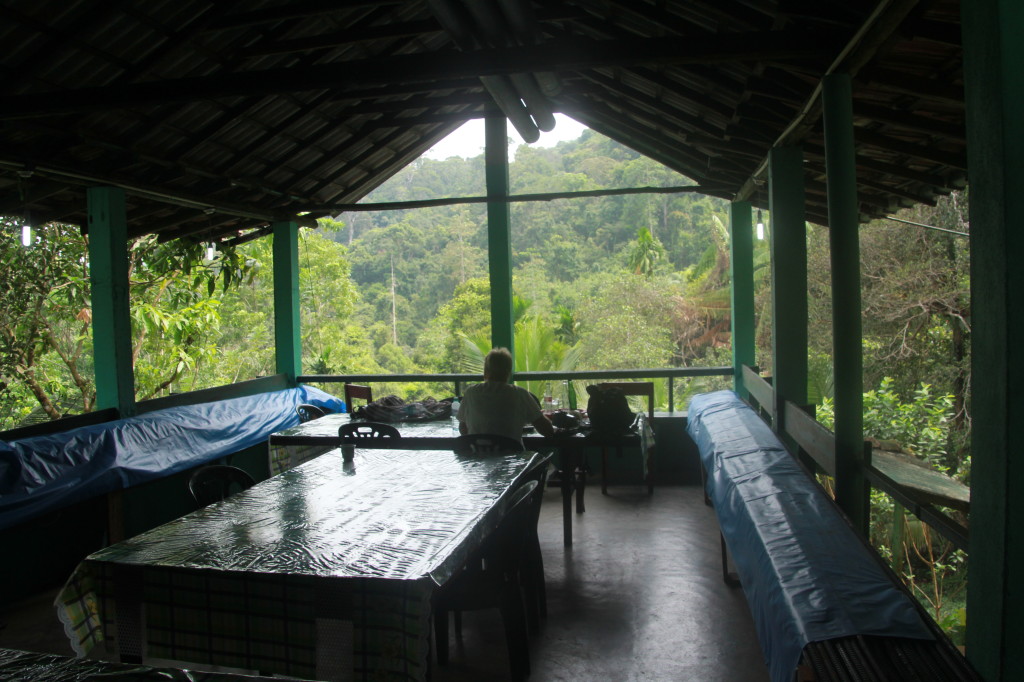 If they had been selling this t-shirt I would have bought one!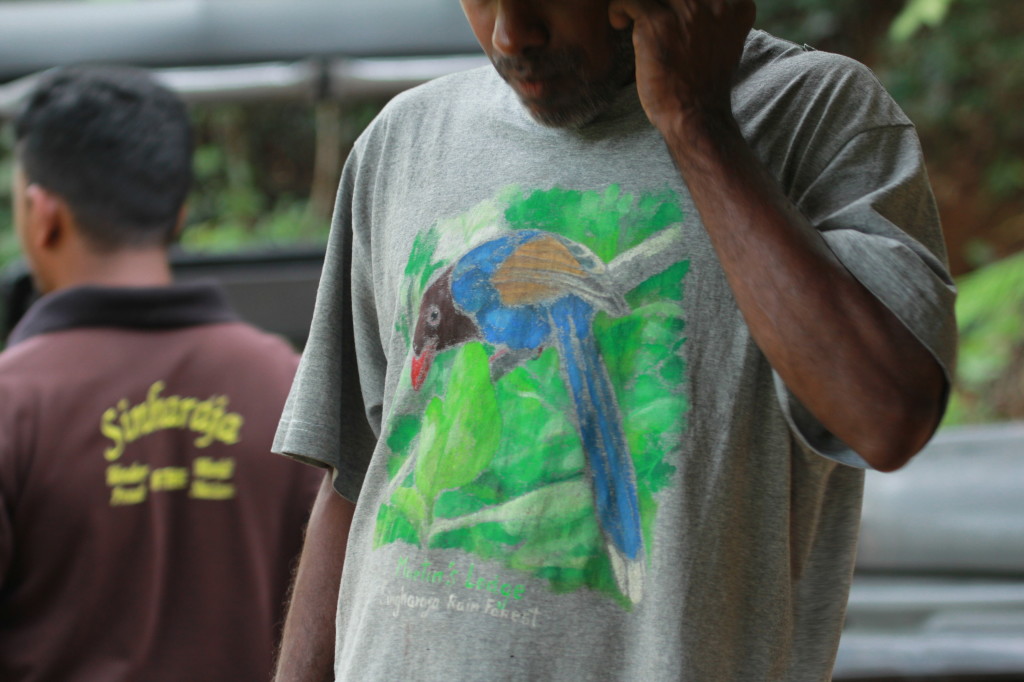 To book this lodge, you really need to call Martin.  He speaks English but he doesn't have email or internet access.  His rates are probably the lowest in the area and tour operators prefer to steer you to more expensive accommodations.  Call Martin on 045 568 1864.
For me, I think the perfect combination is to spend your time here due to proximity to the reserve except for the last night.  Then move to the Rock View Motel for the sweeping views over the valley which bring different birds into the mix.  You can also easily catch a bus to Kalawana from in front of the Rock View.