This is post #1 about Edith Falls in the Northern Territory because I was not to know it at the time but we missed the prime birding hotspots.  I didn't realize this until I bought the "Top End Birdwatching" book at the Katherine Museum a few days later.  Anyway, we got an early start out of Pine Creek and drove about 50kms to the Edith Falls turn-off which is well marked, you can't miss it.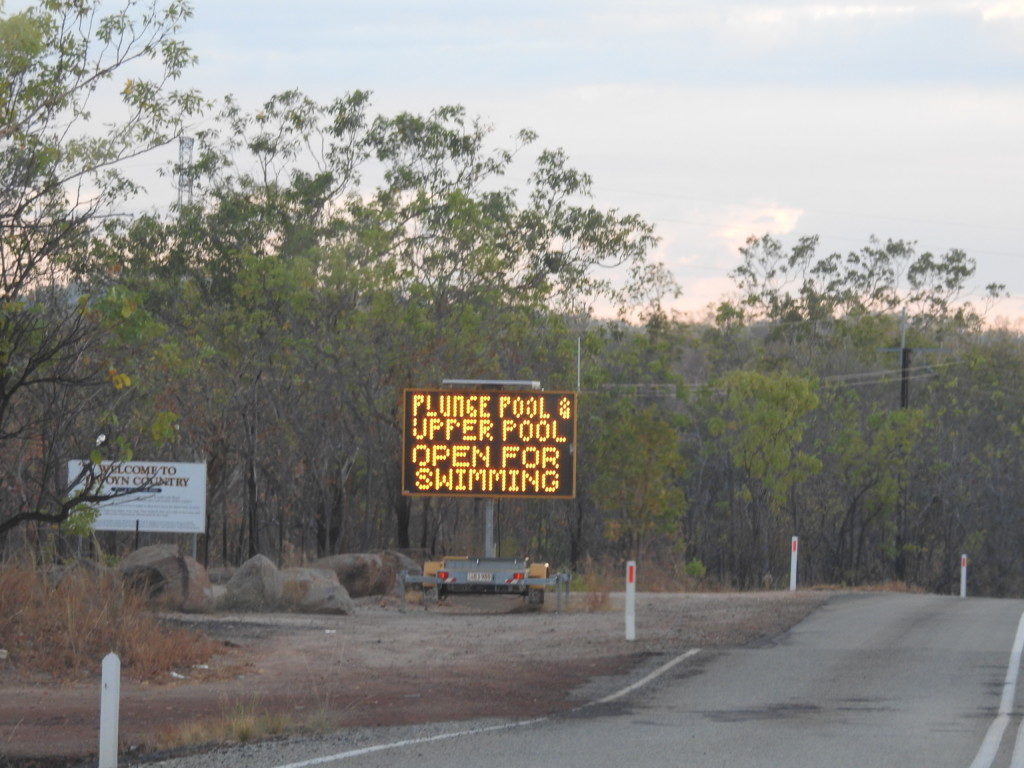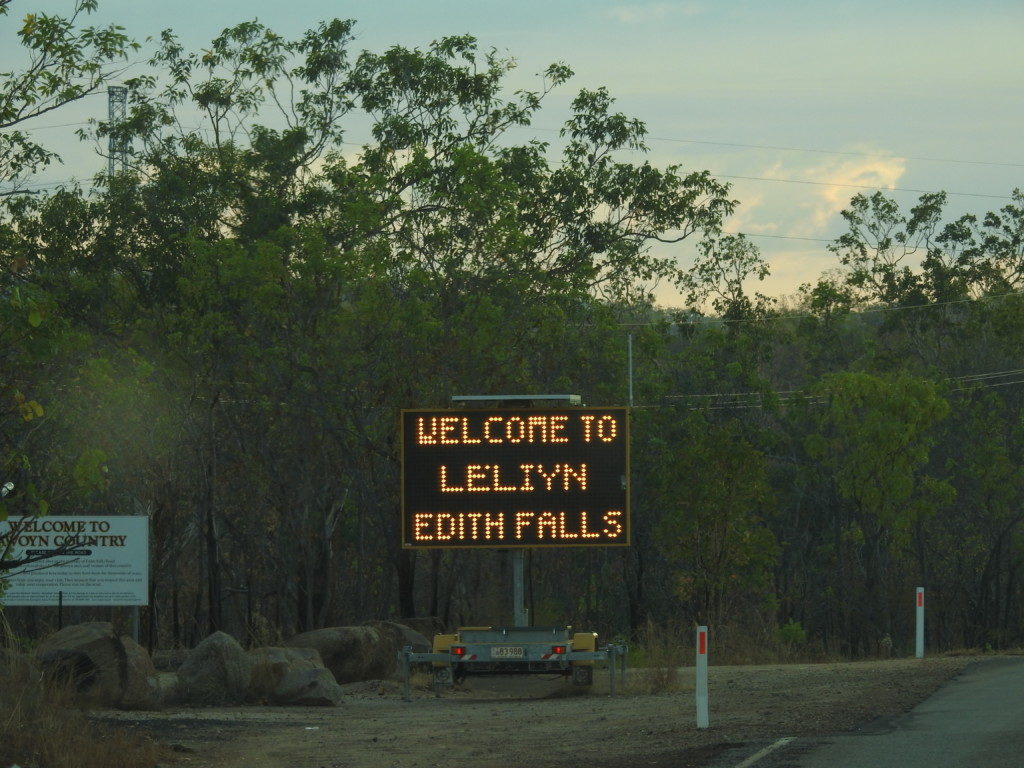 We drove slowly along the Edith Falls Road and kept our ears and eyes open.  It proved to be a parrot paradise with all kinds of psittascine psightings!  First up was this Galah.
Then came a Red-collared Lorikeet.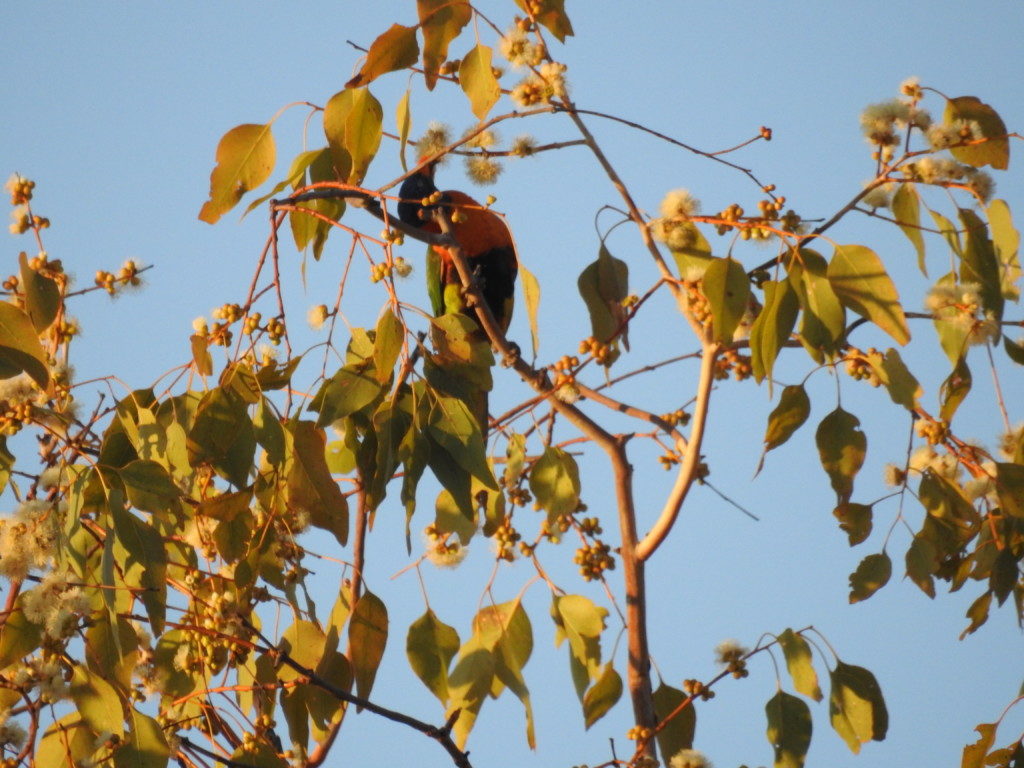 And an acrobatic Red-winged Parrot.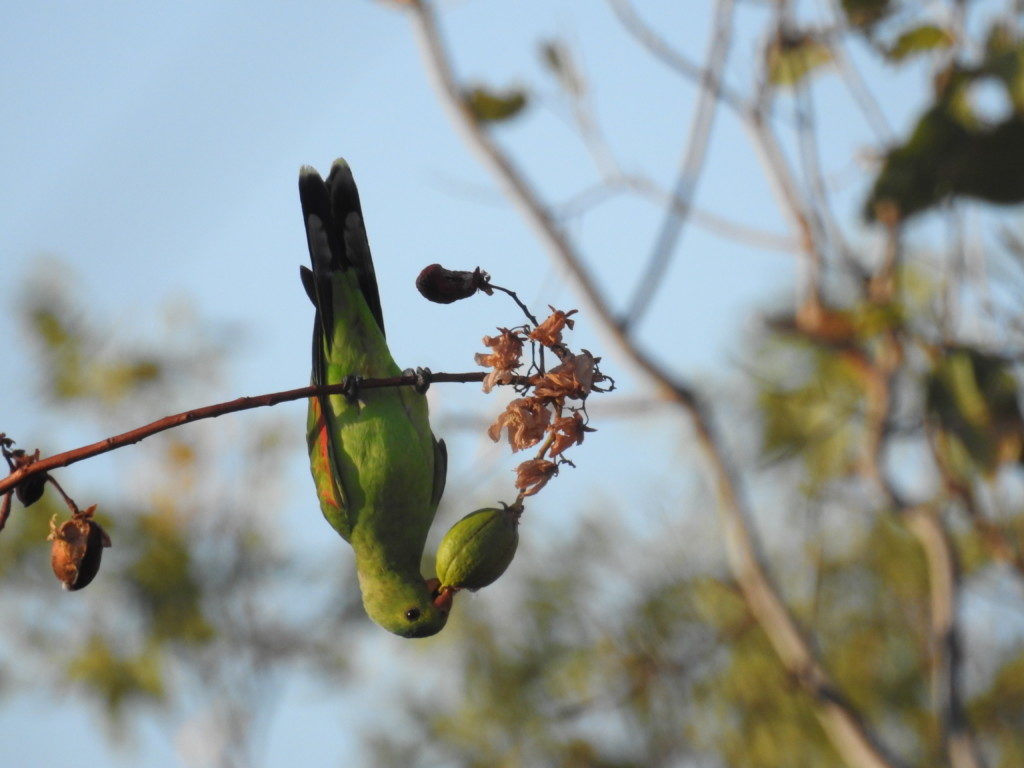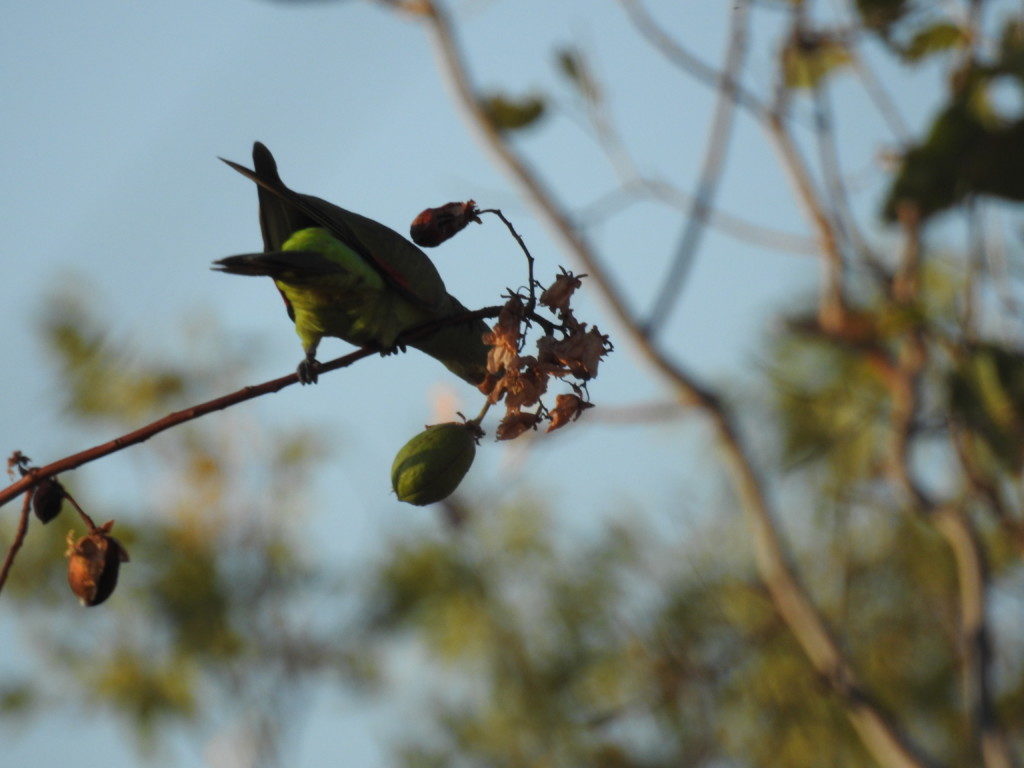 Pied Butcherbird watches from above.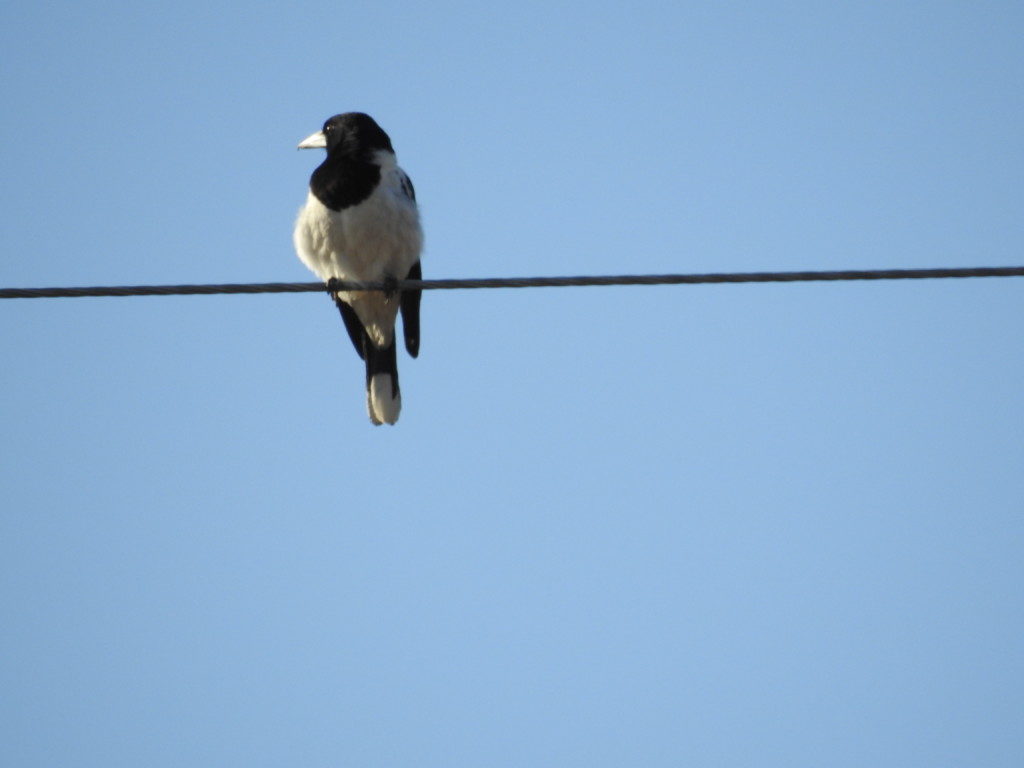 The Edith Falls Road enters Nitmiluk National Park.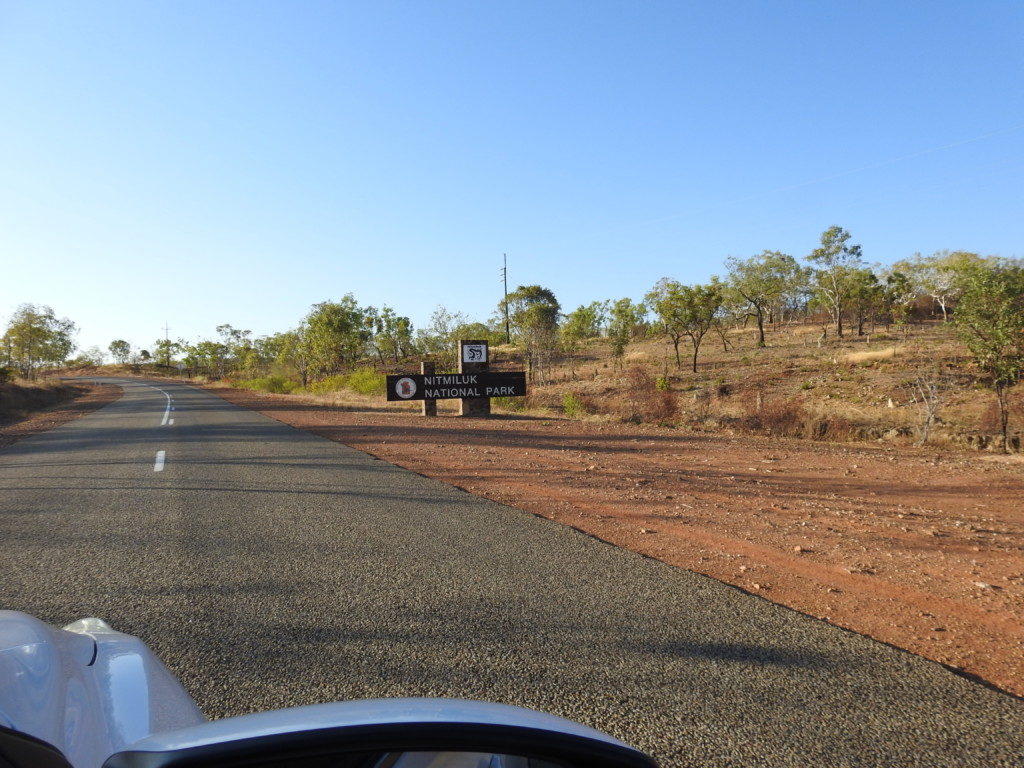 We saw lots of Red-tailed Black Cockatoos.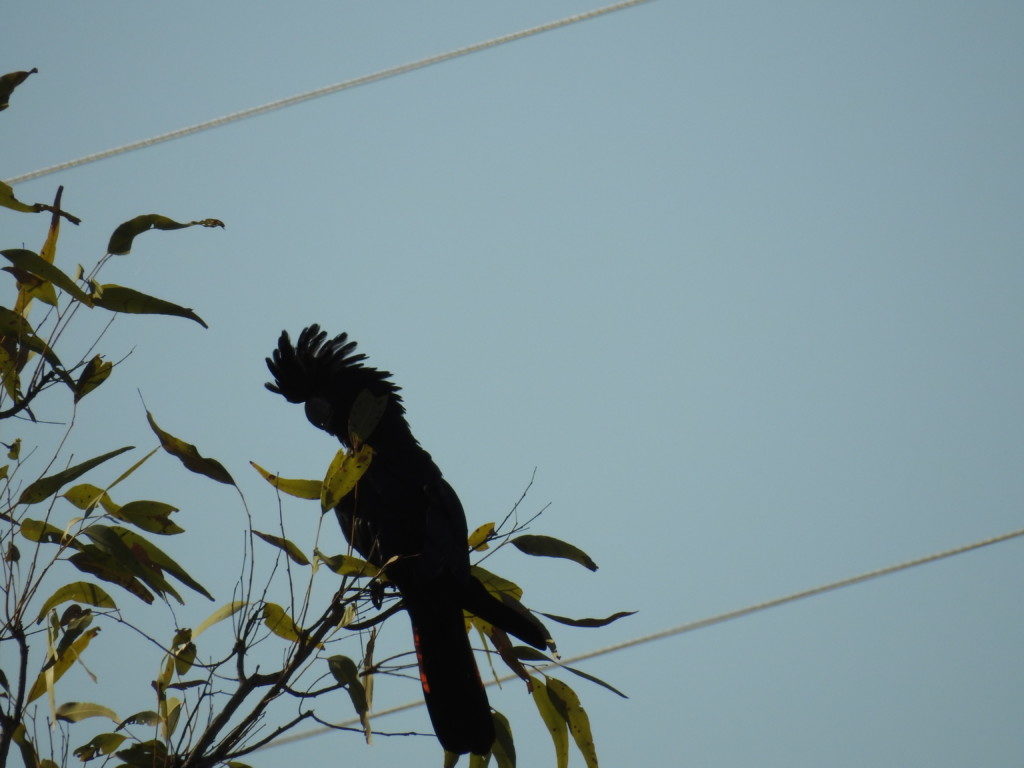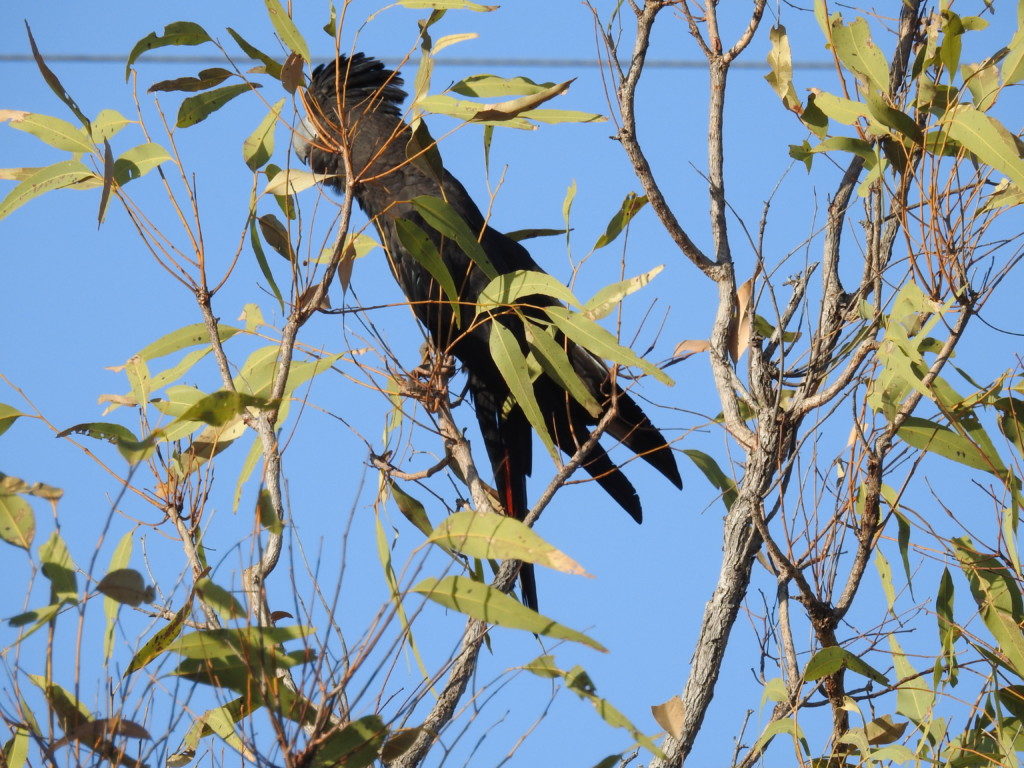 A young Red-winged Parrot foraging.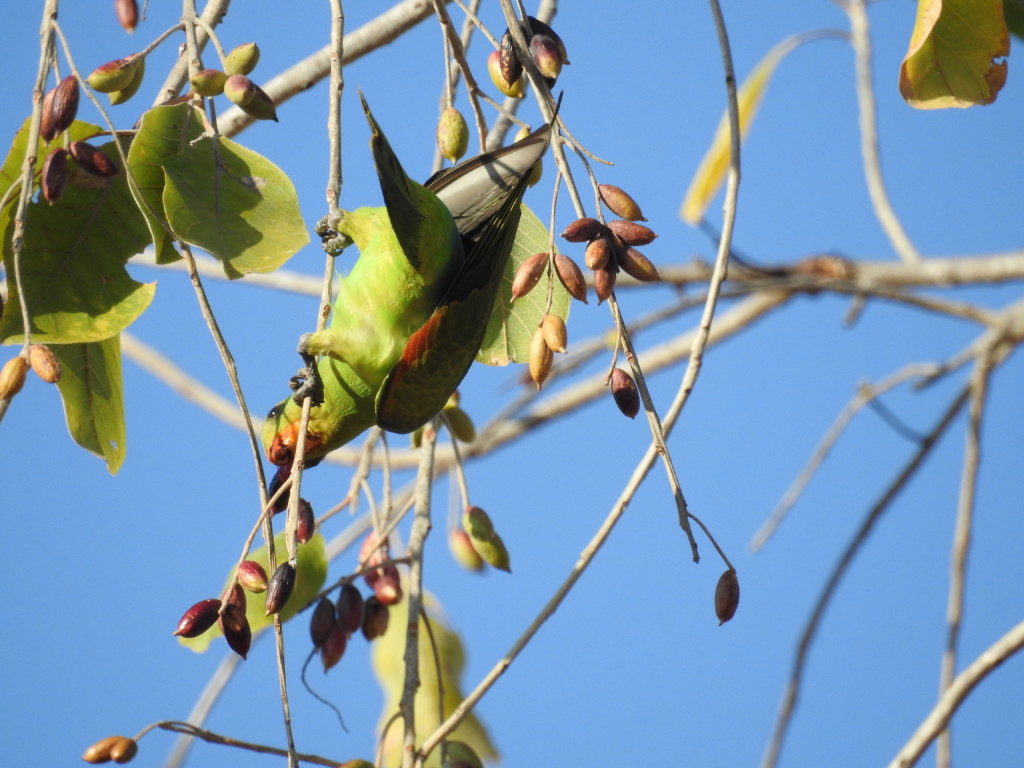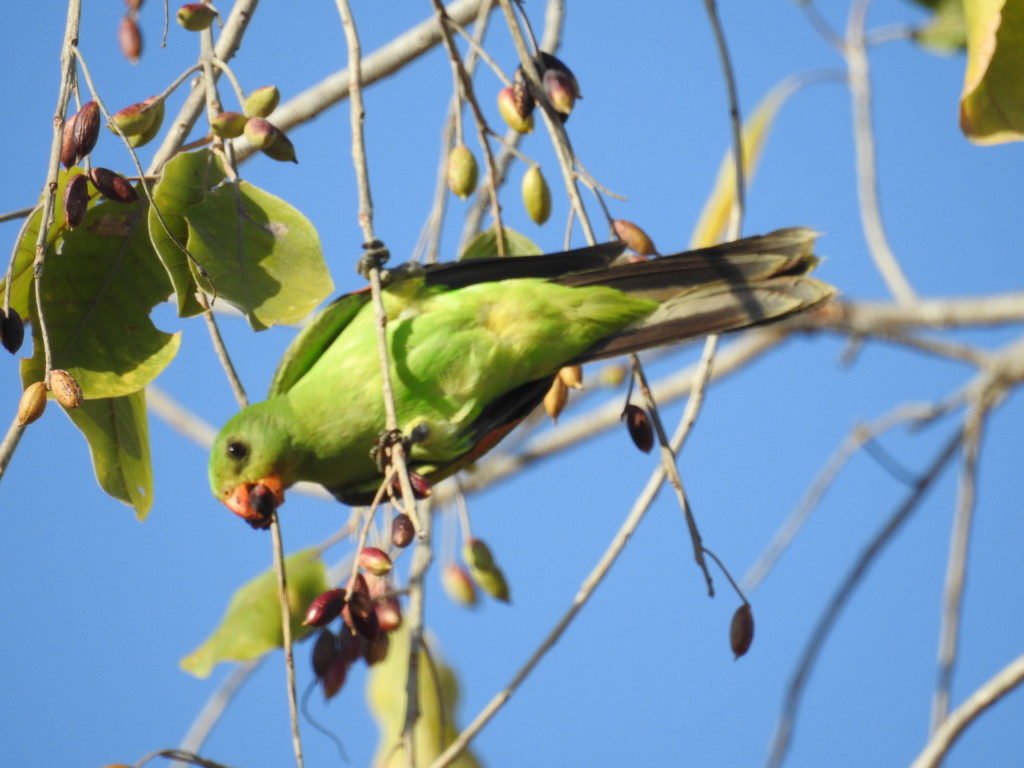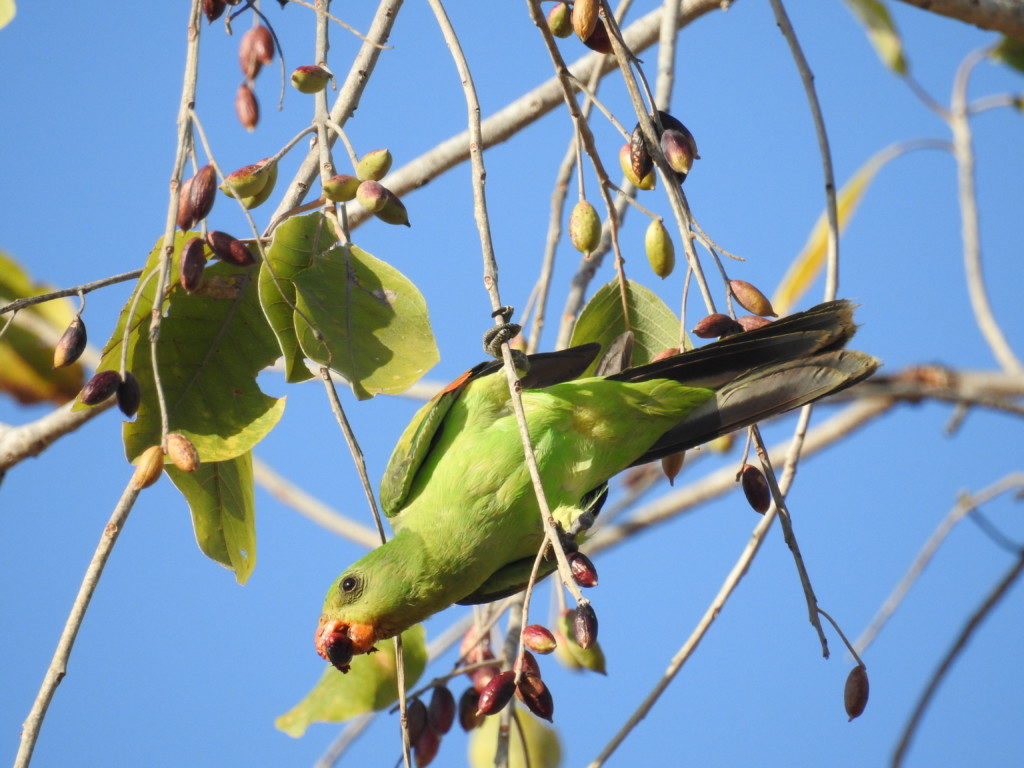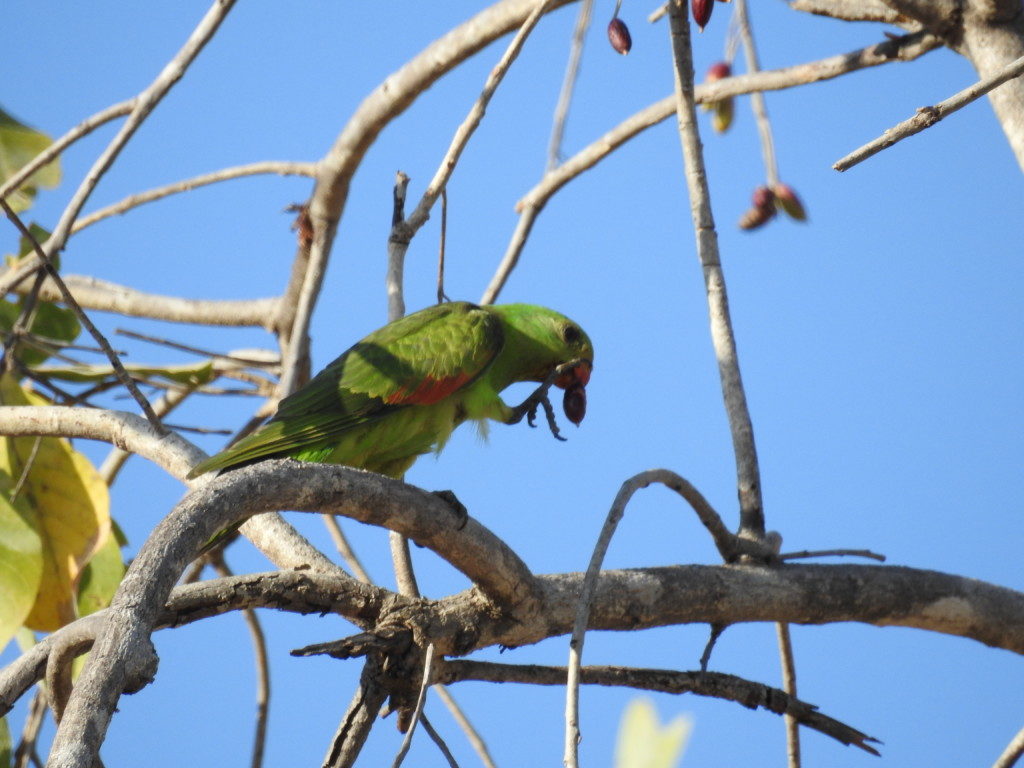 Willie Wagtails are also everywhere.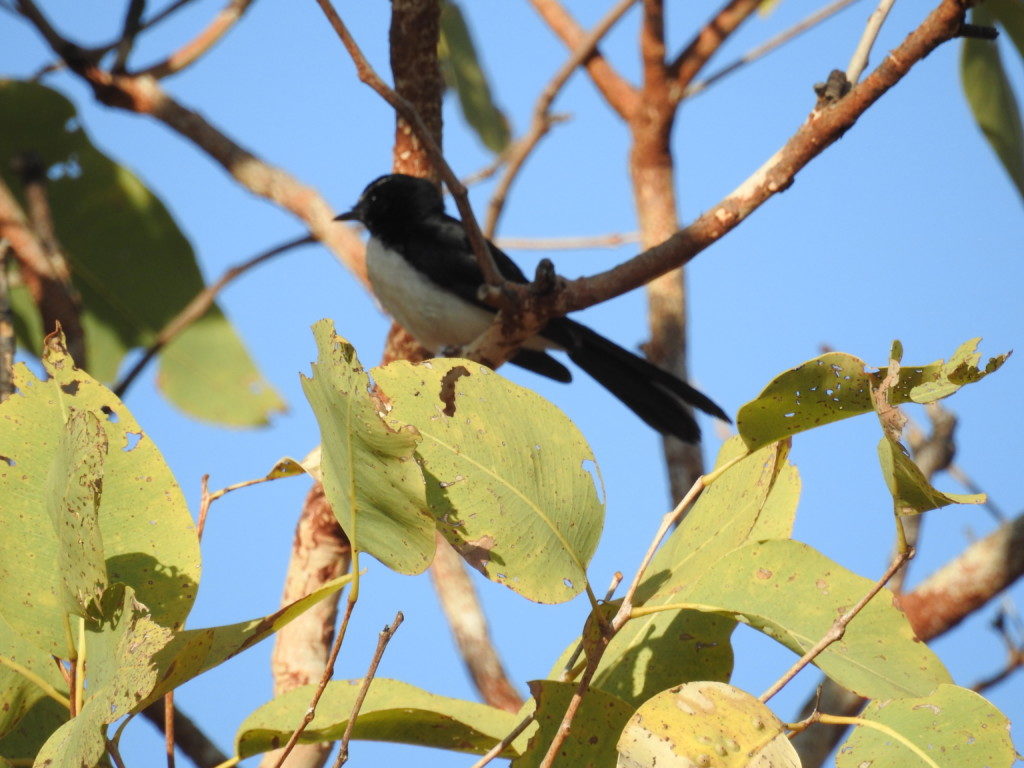 There is a campground and snack bar at the end of the road.  You can also park here and walk the various trails.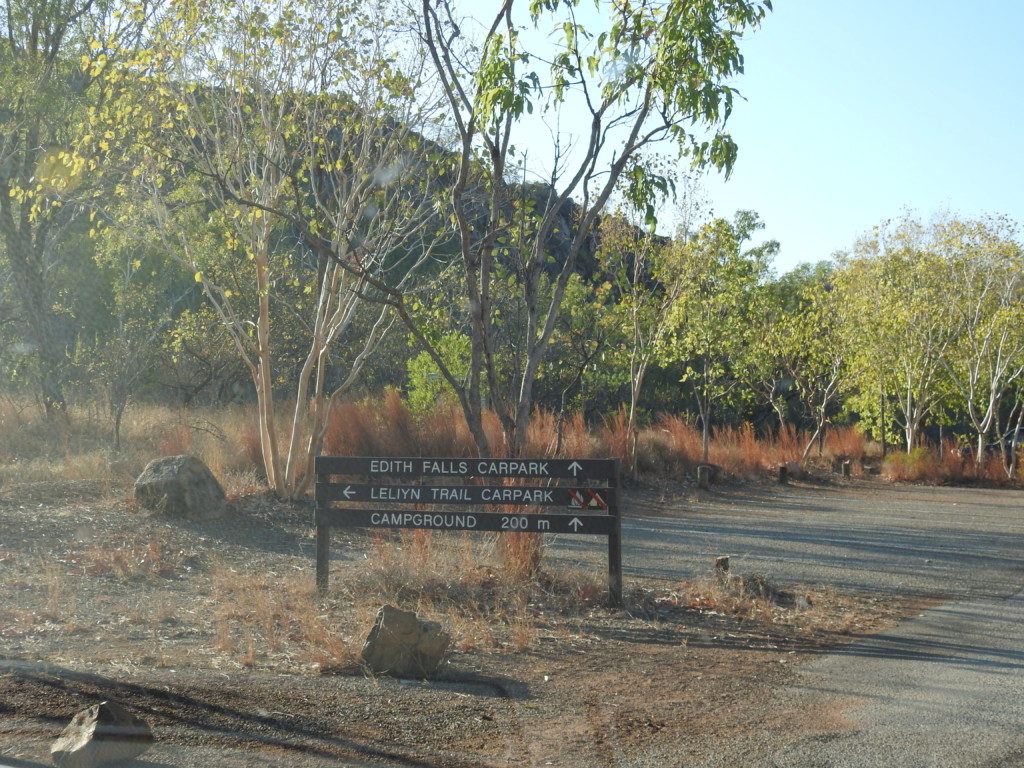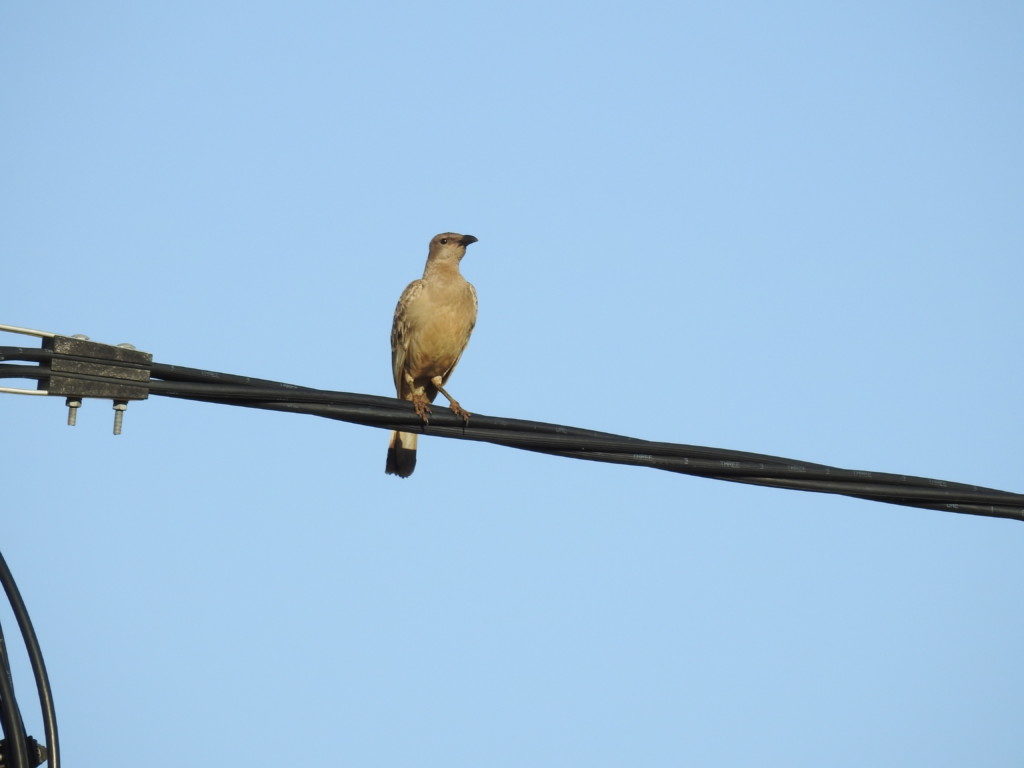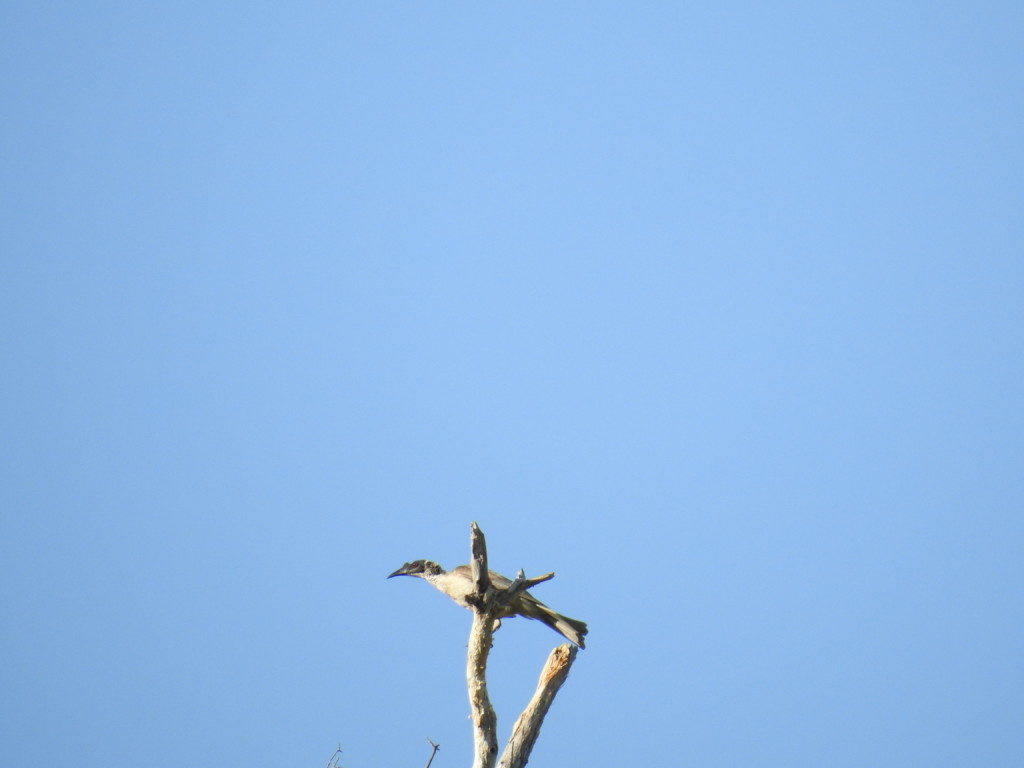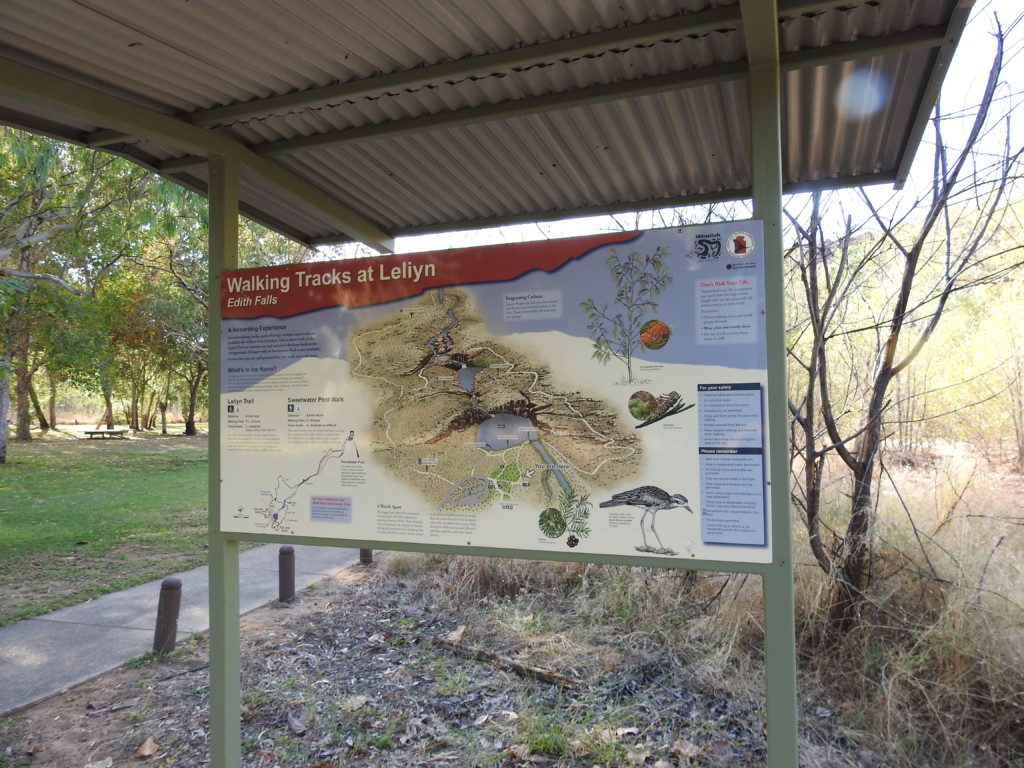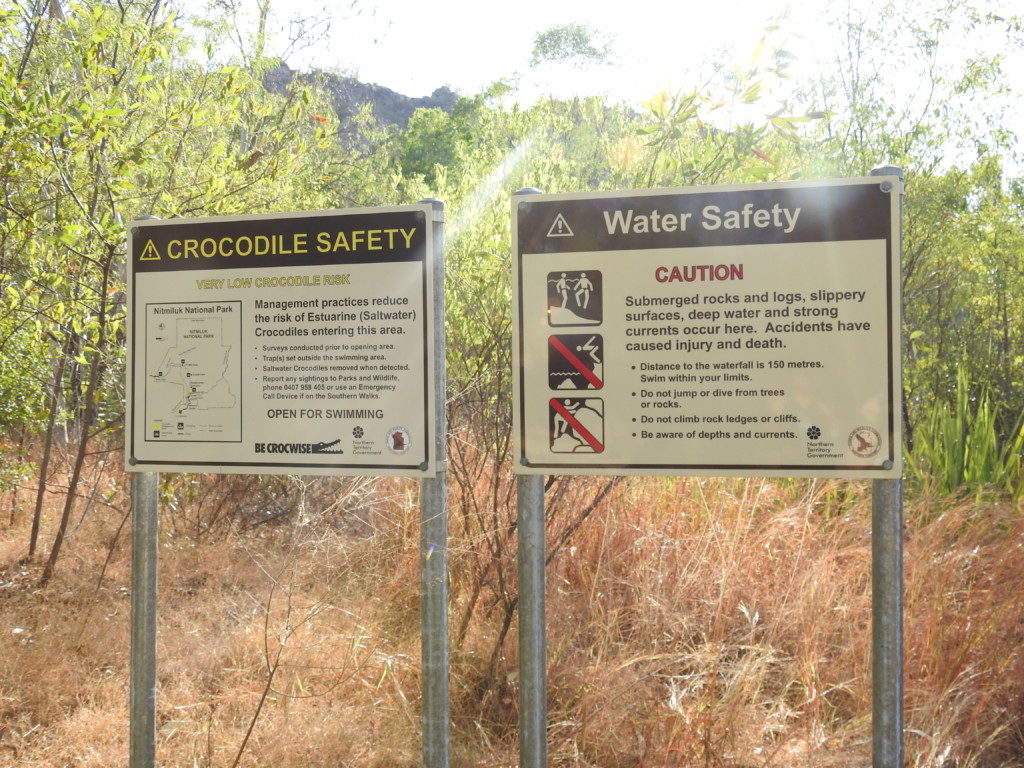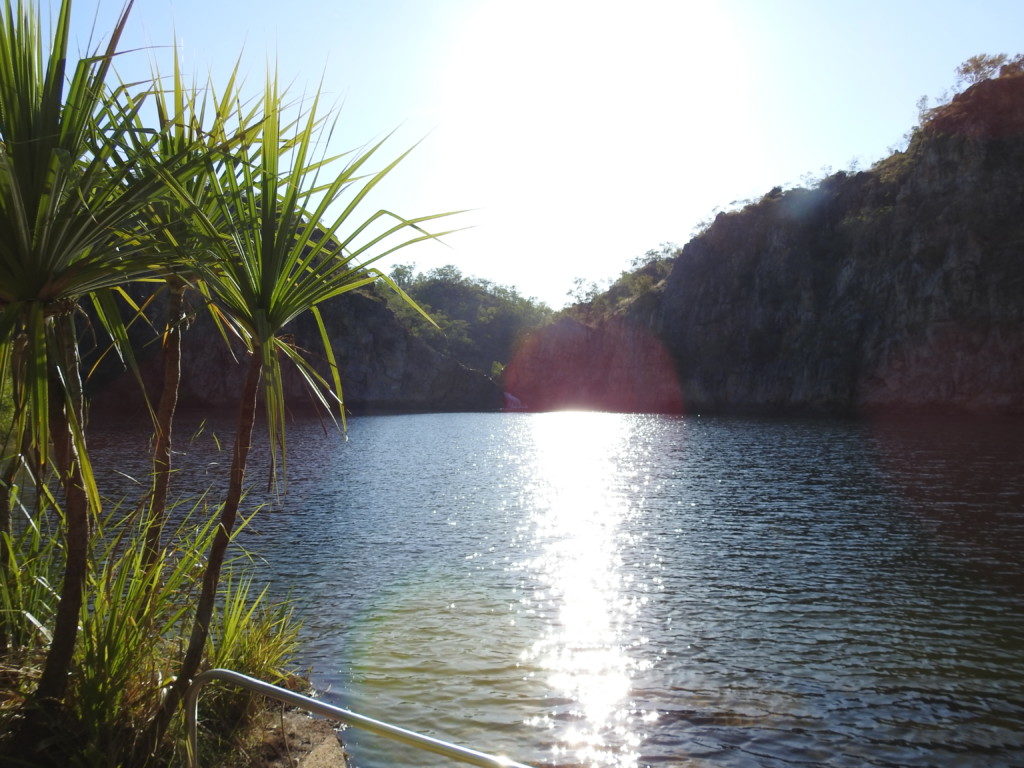 I decided this little bridge would be a good vantage point so set up the cameras to wait for birds.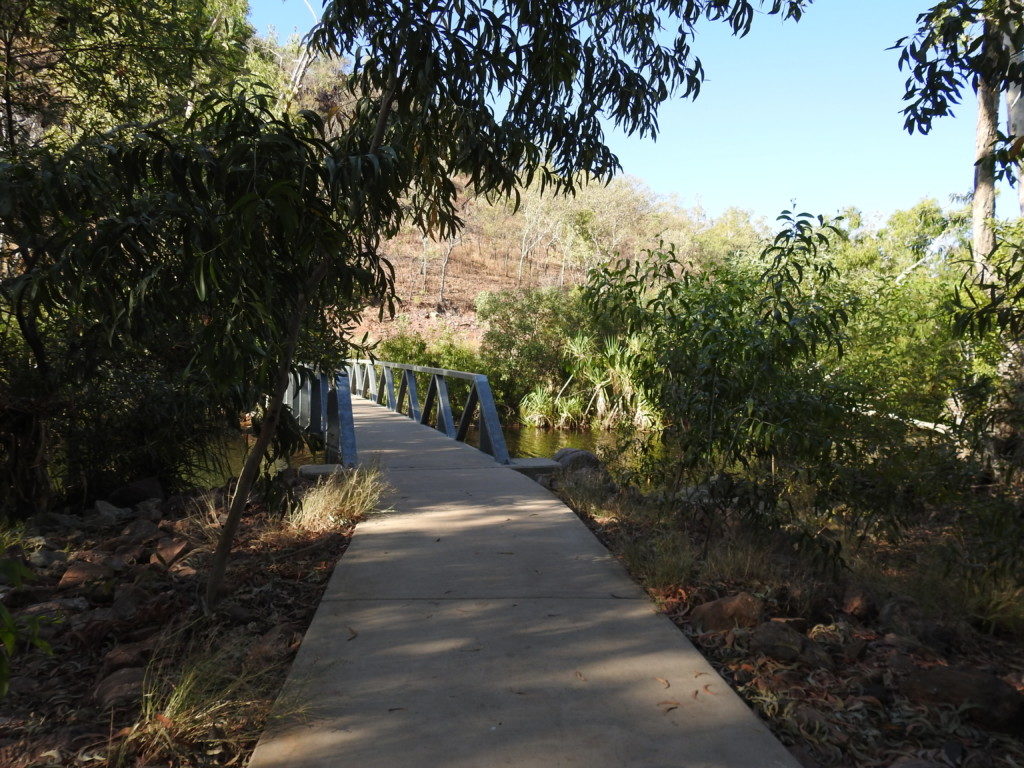 I didn't have to wait long for Red-collared Lorikeets.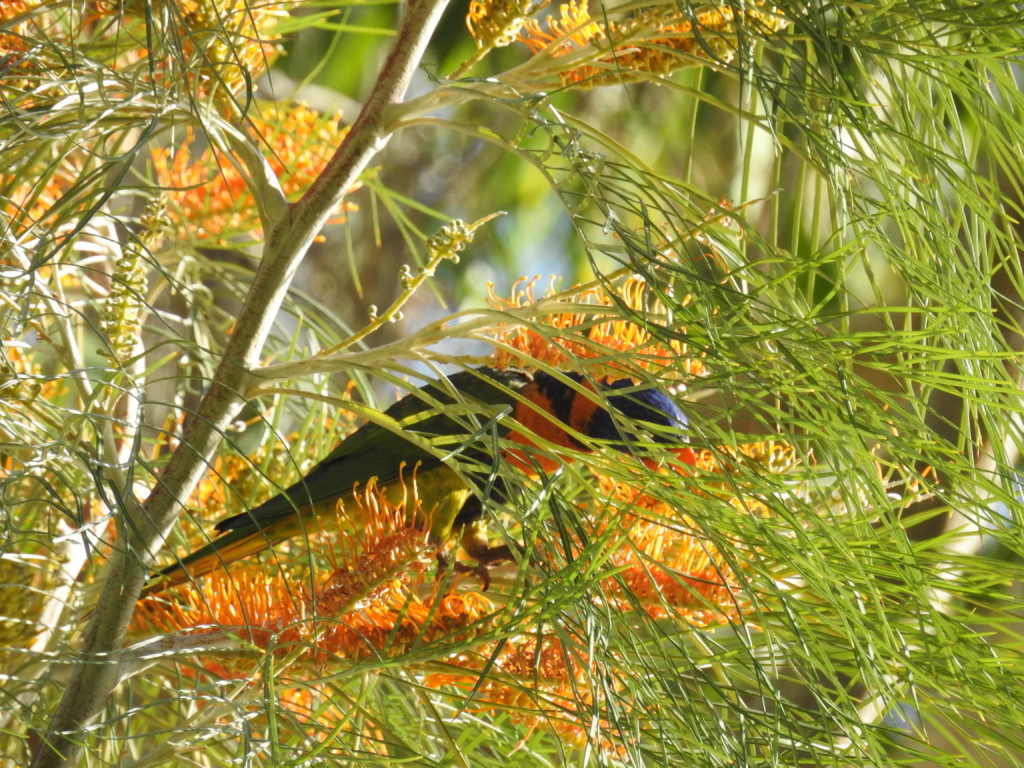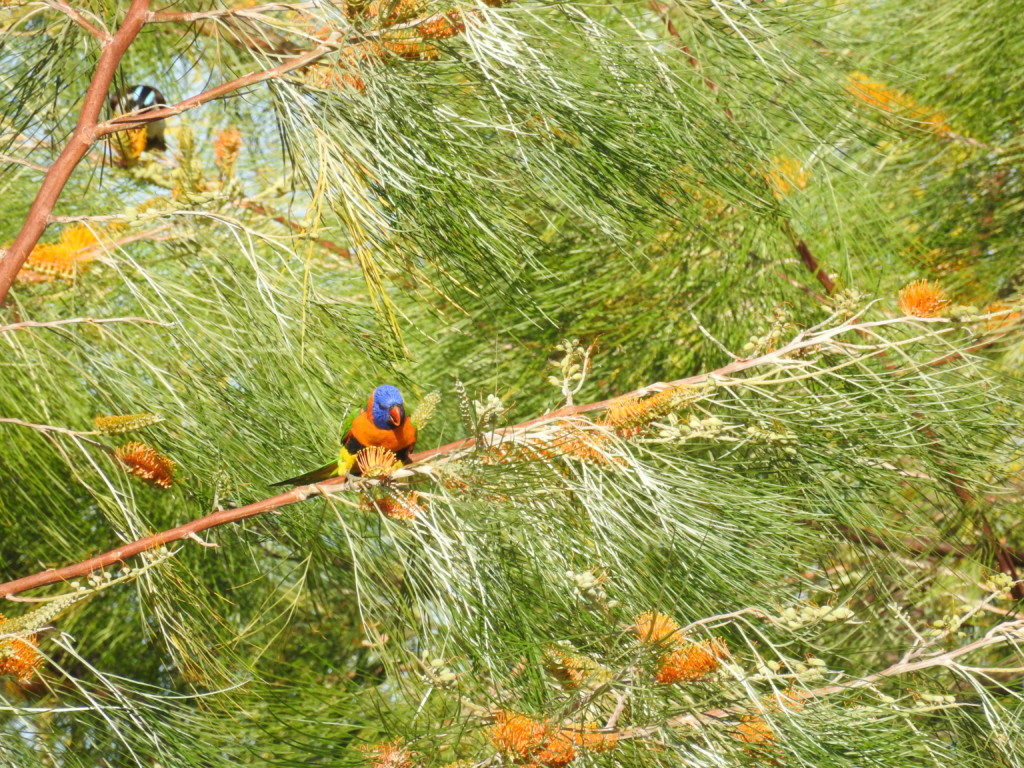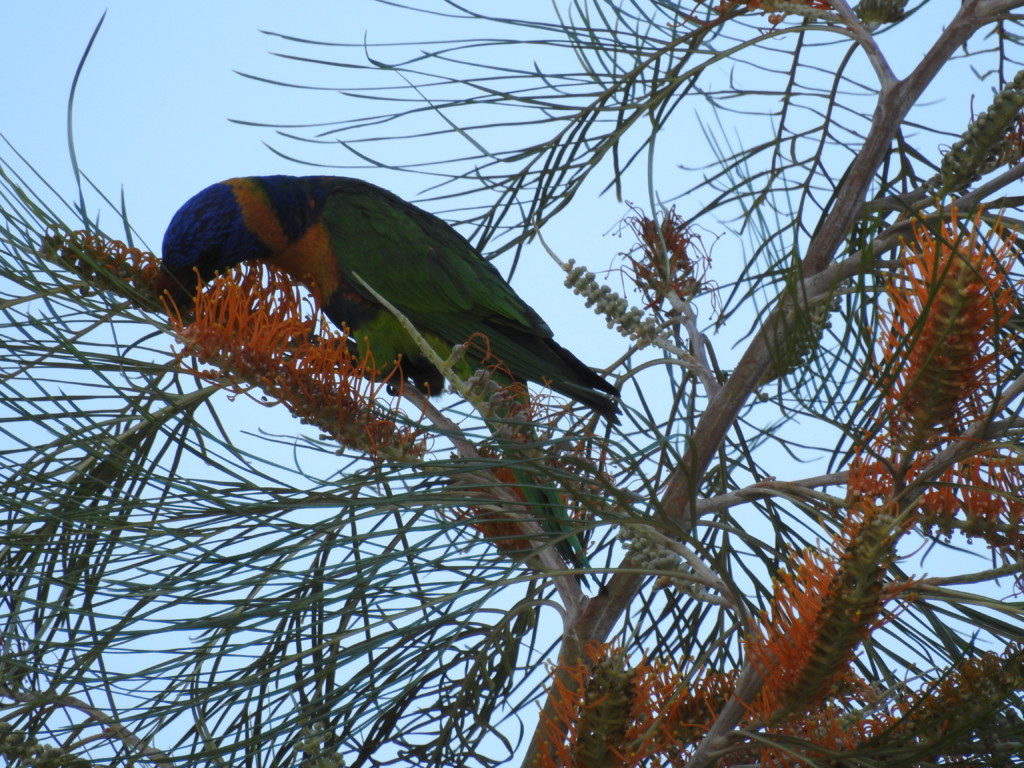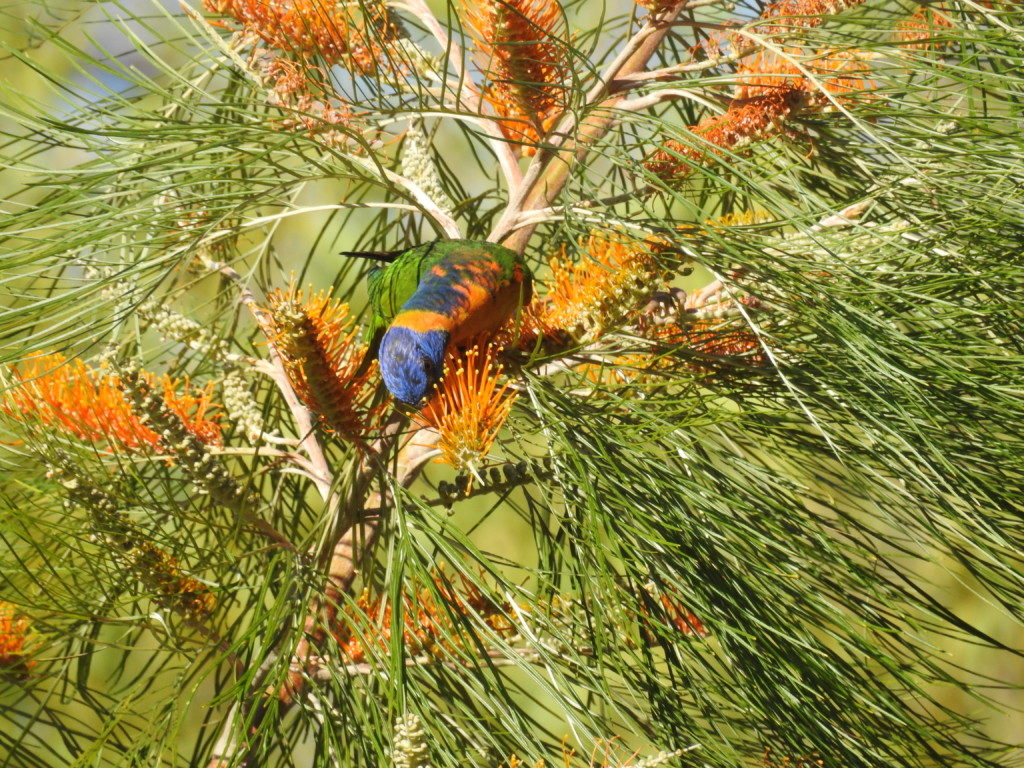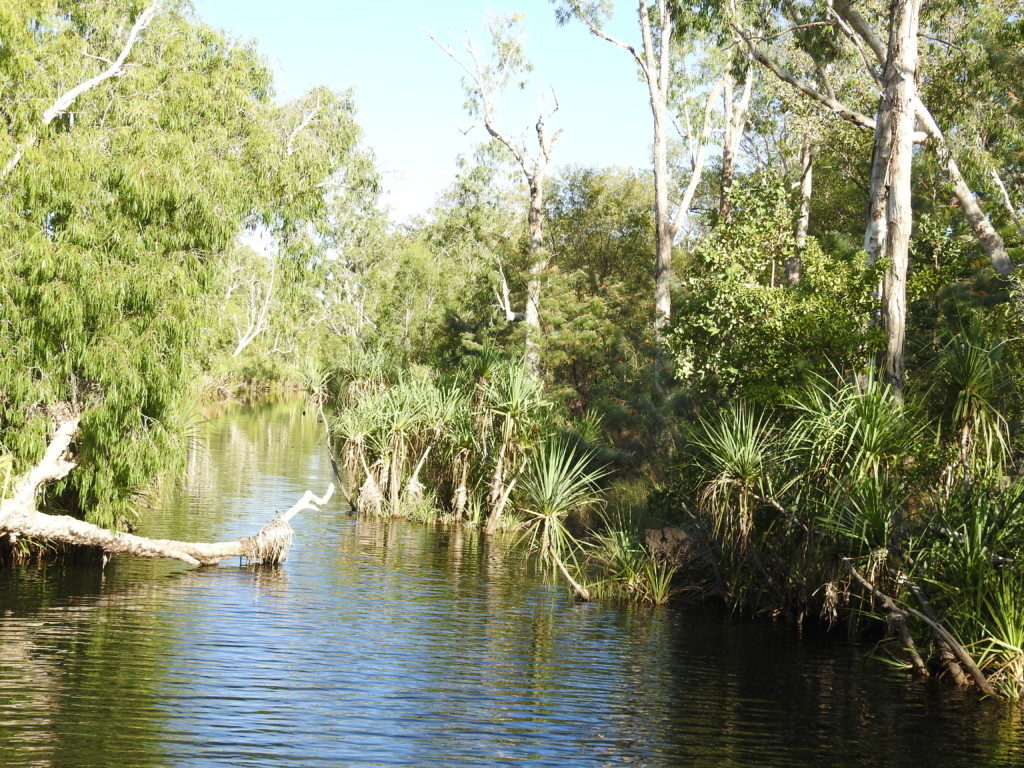 White-gaped Honey-eater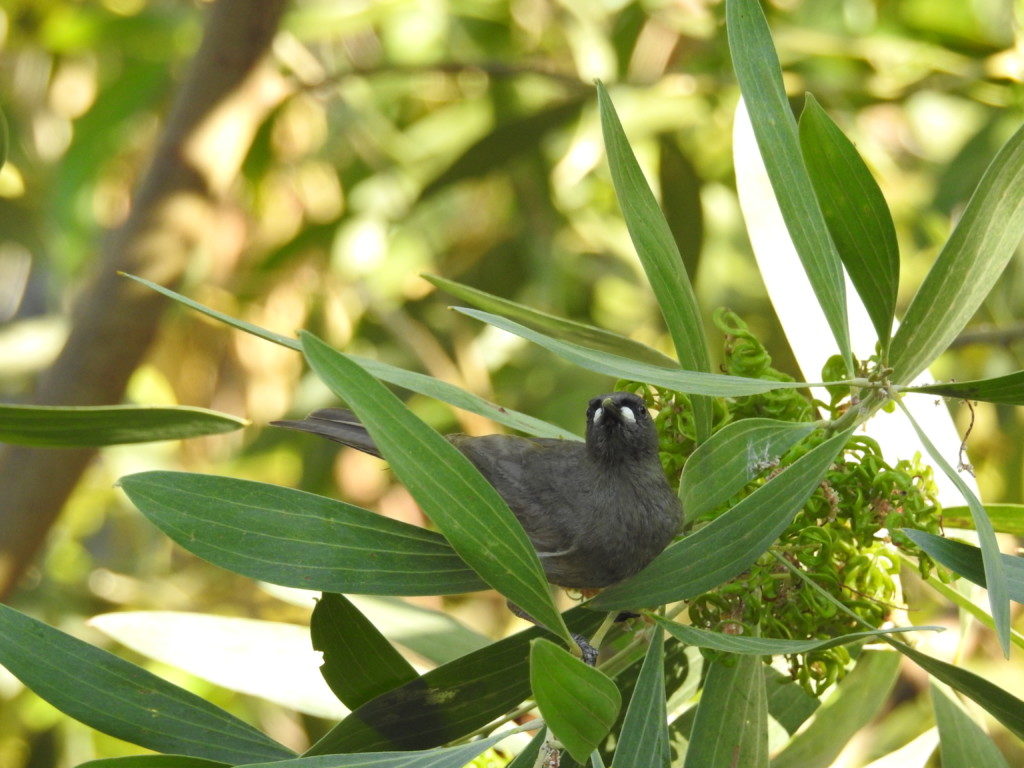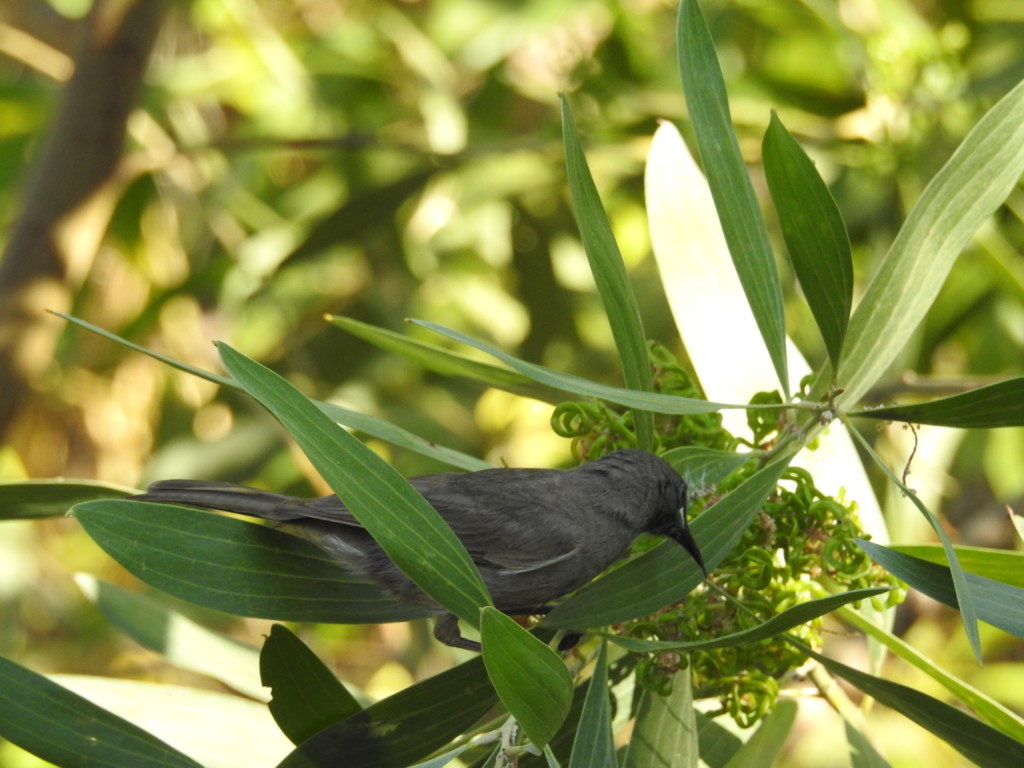 Helmeted-Friarbird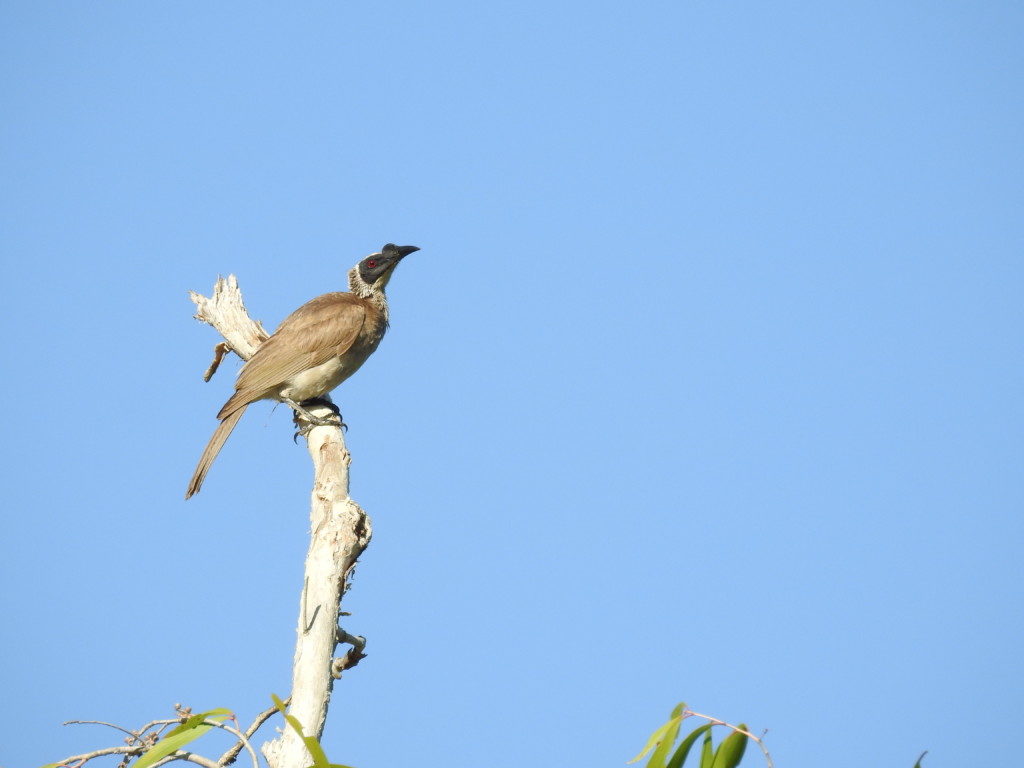 Elegant Red-collared Lorikeets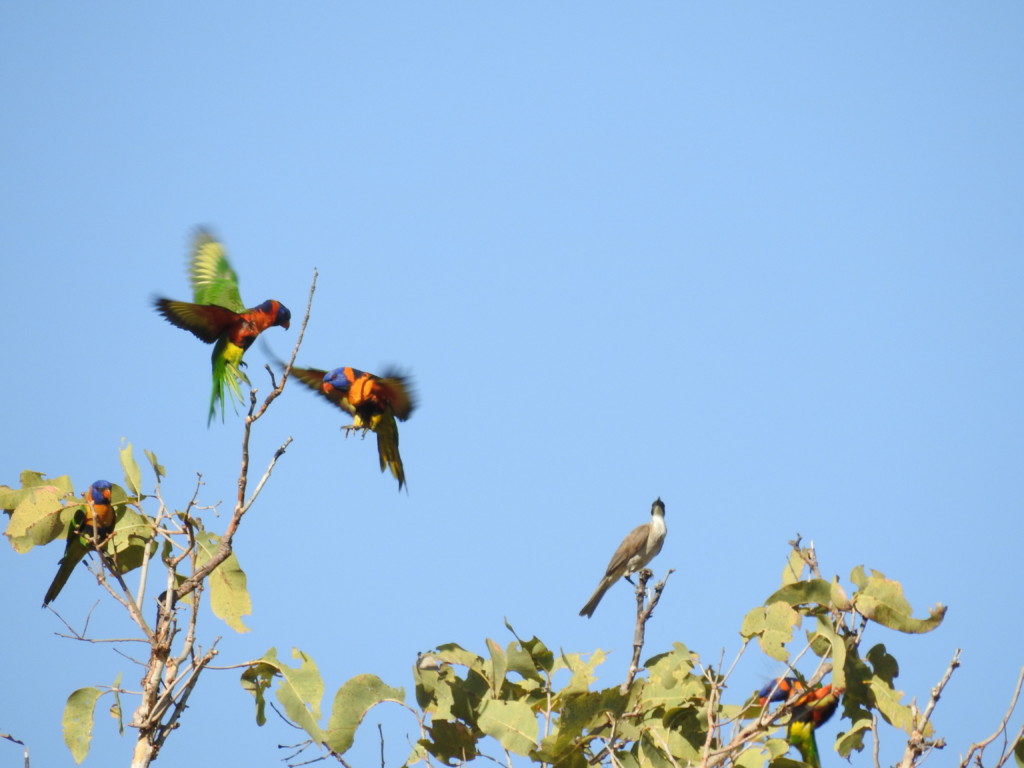 Collared Sparrowhawk.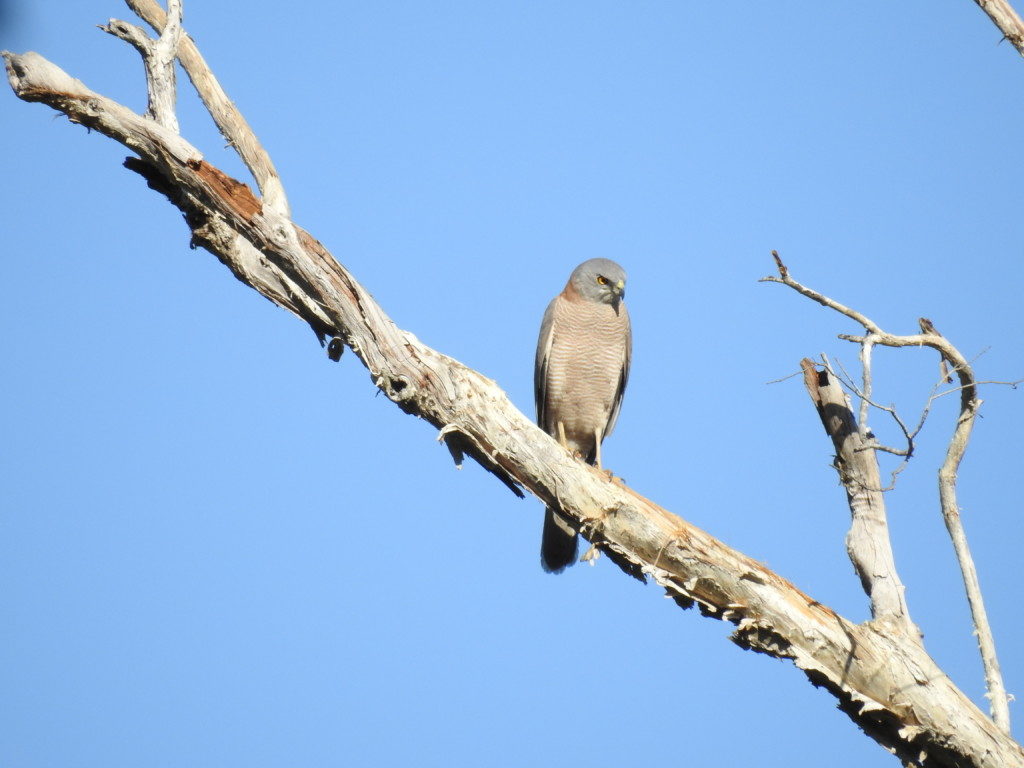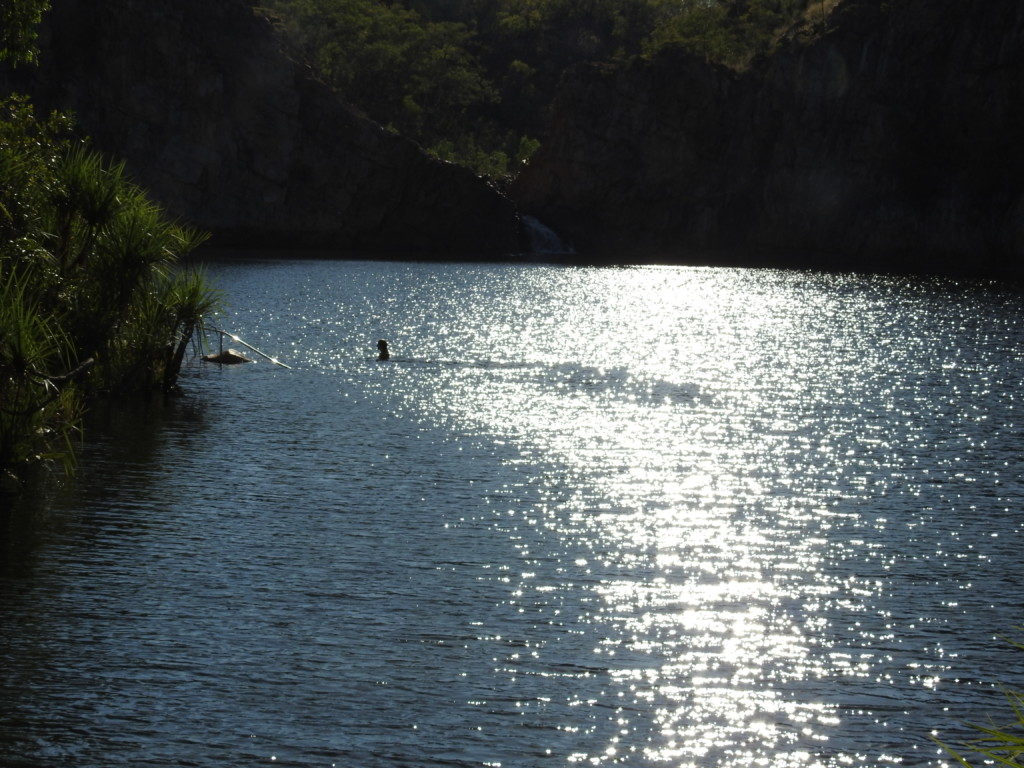 Information boards at the campground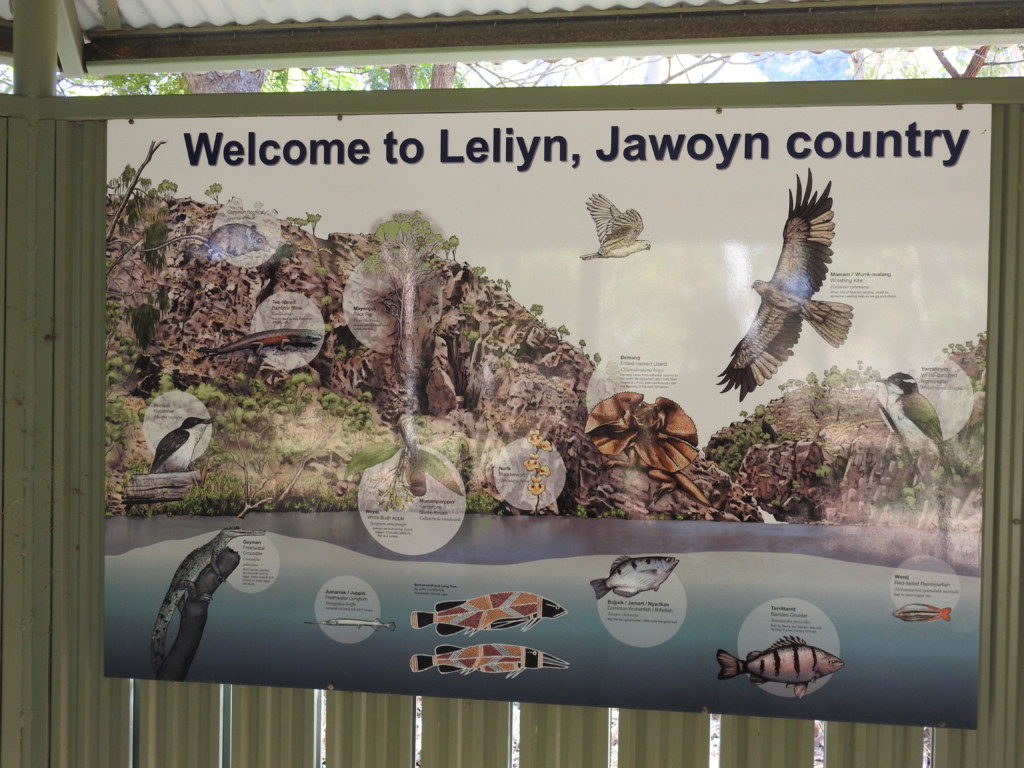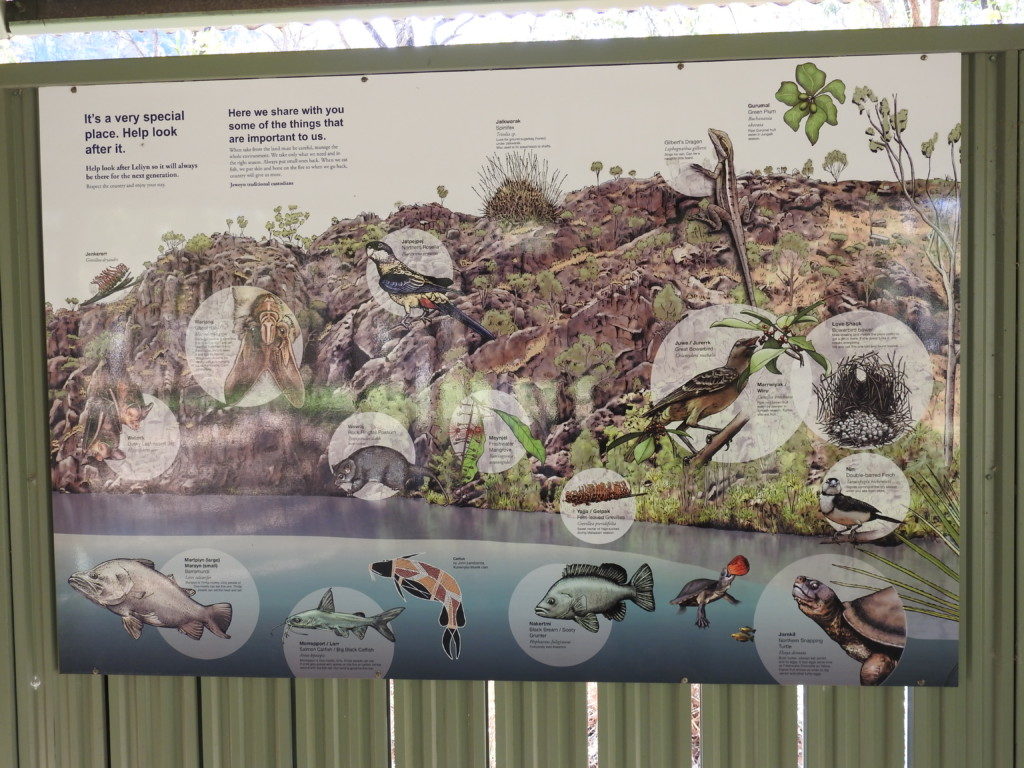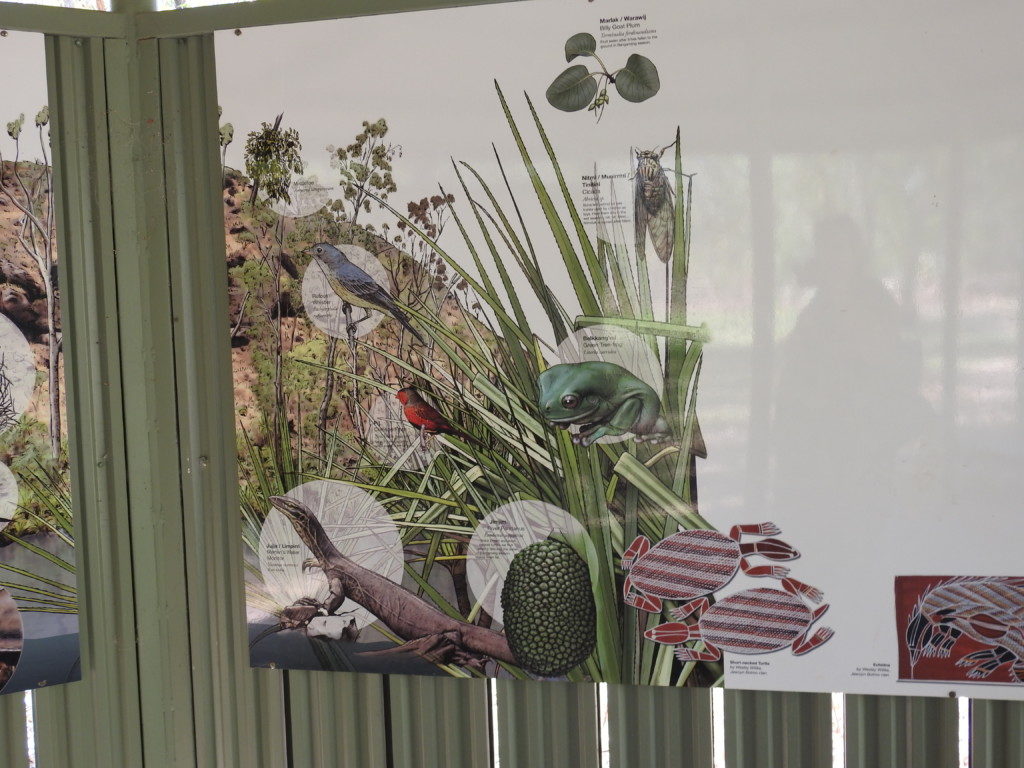 Camp reception and snack bar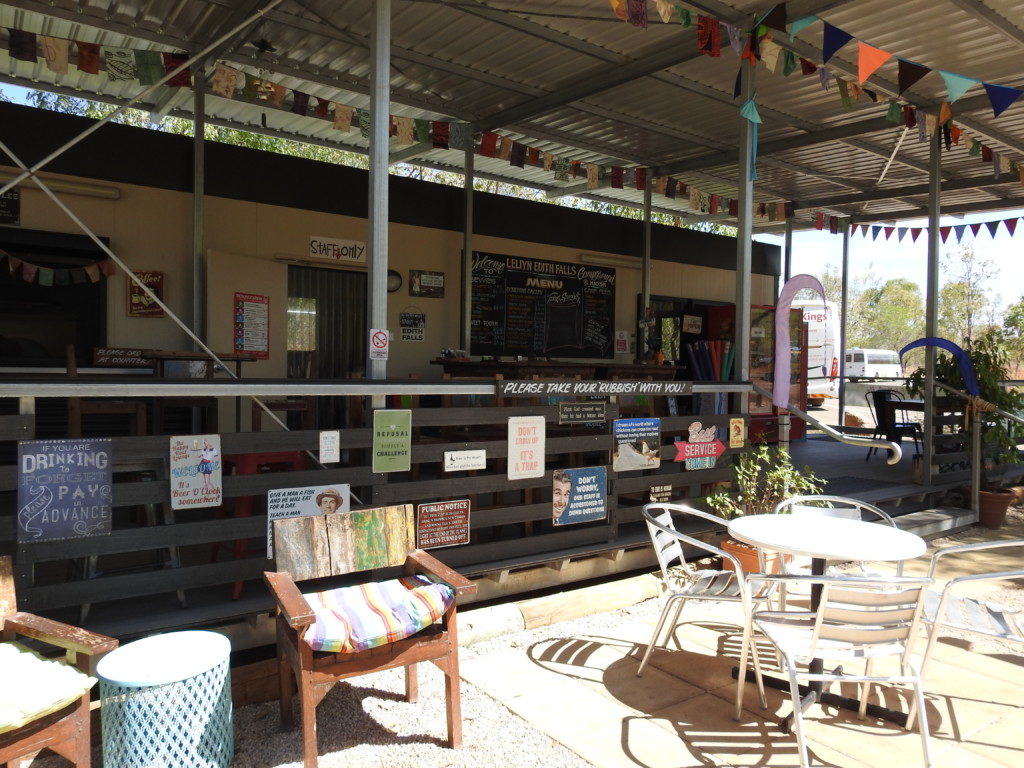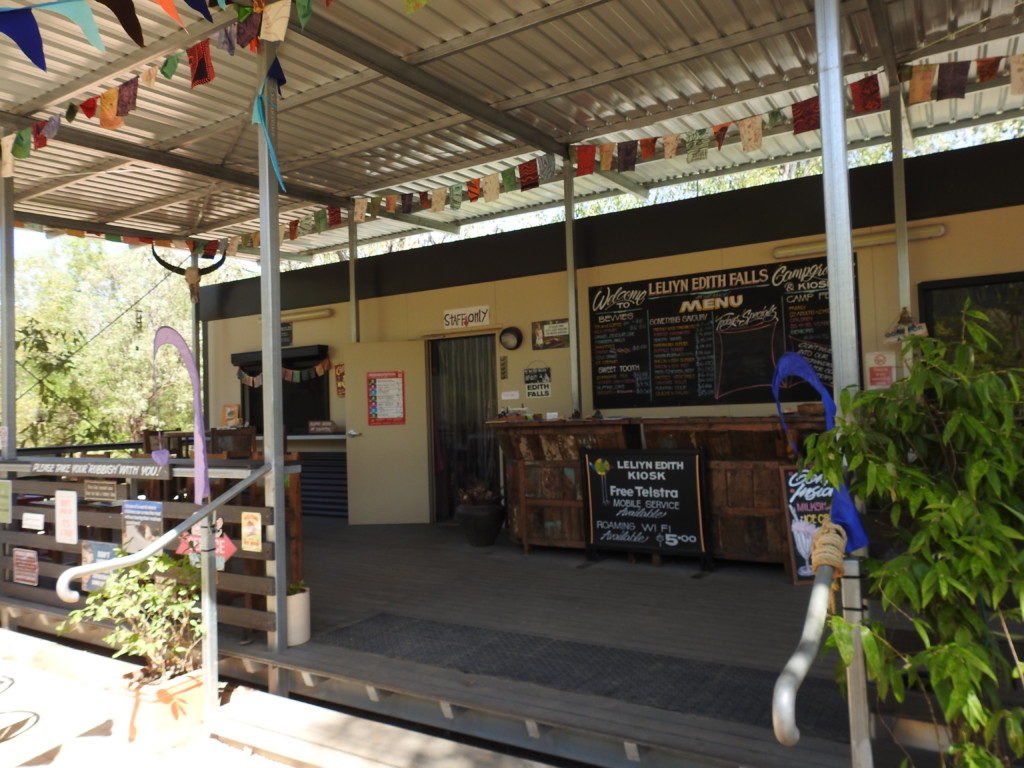 Men take notice!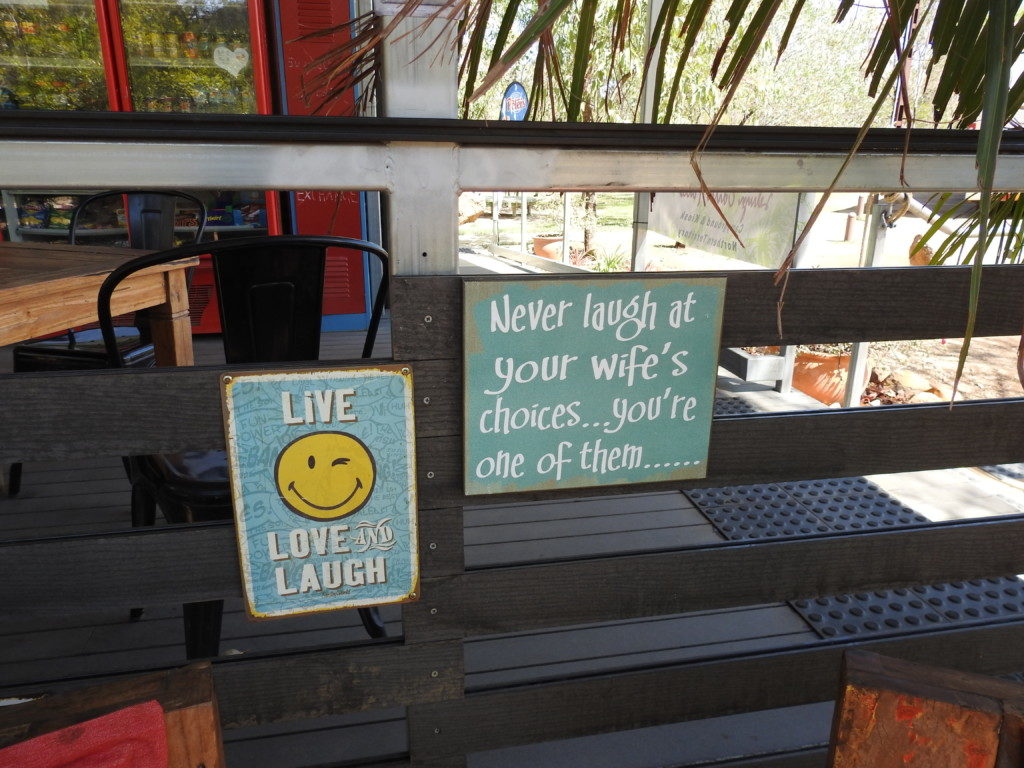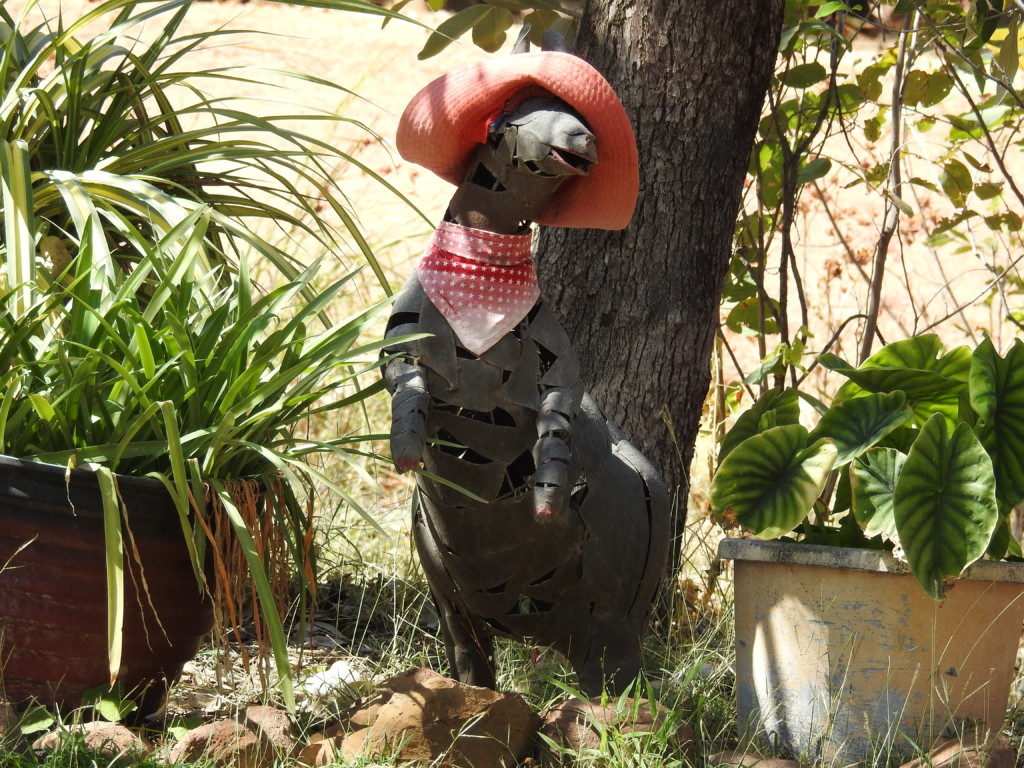 Aboriginal art decorated bathrooms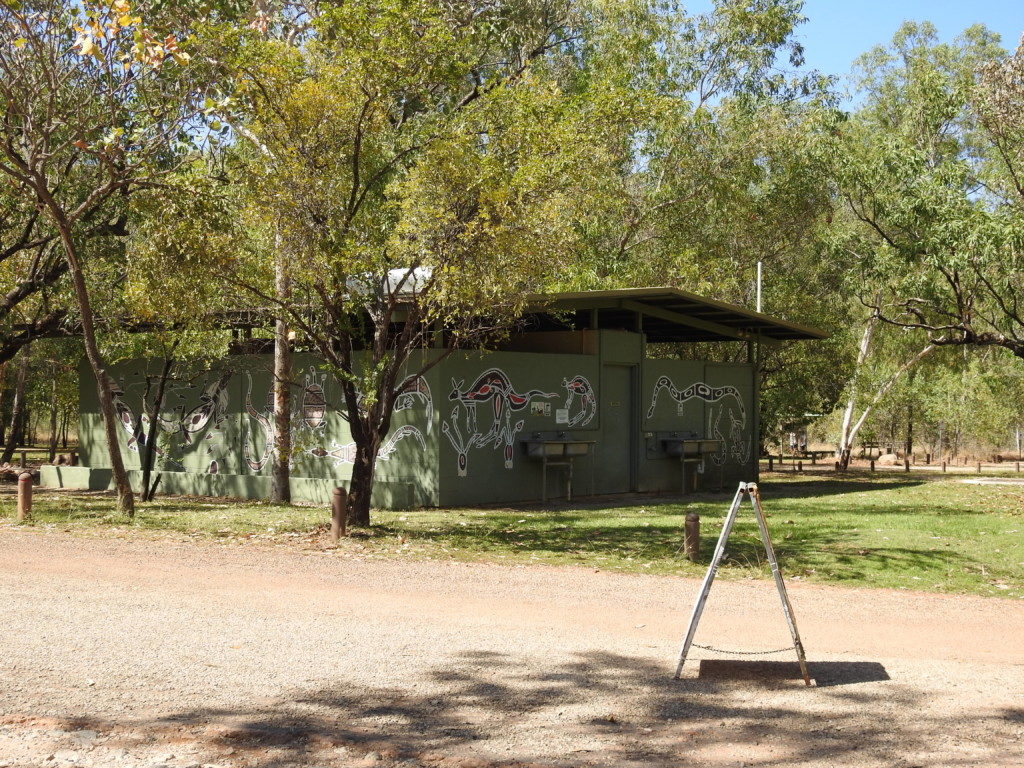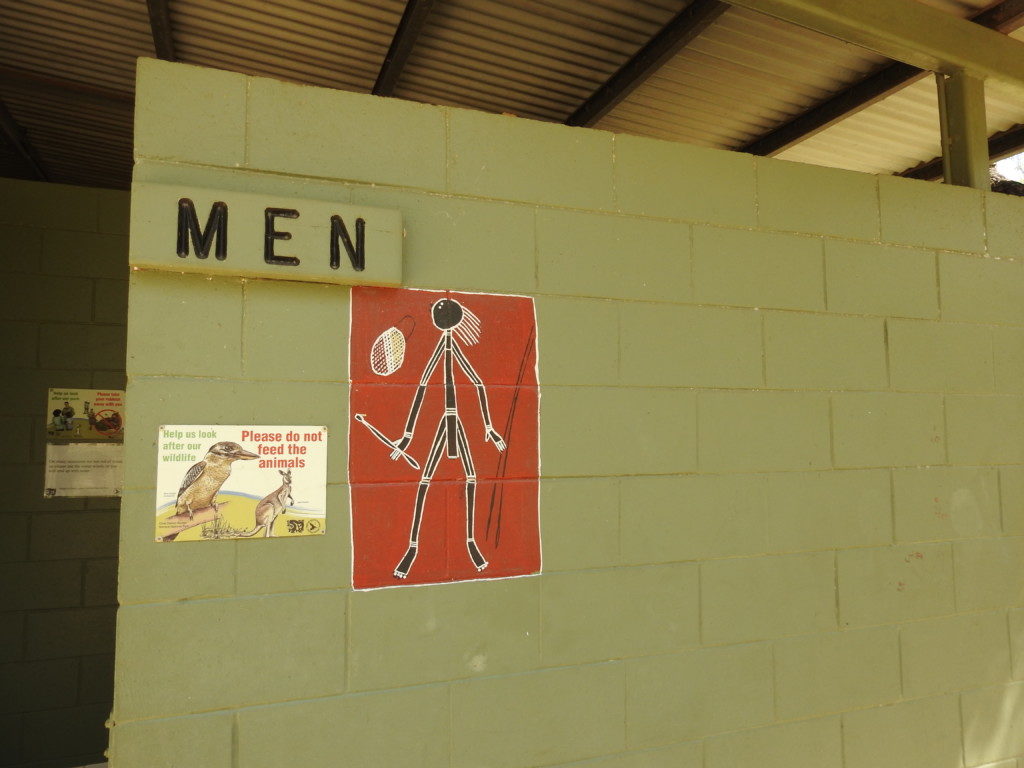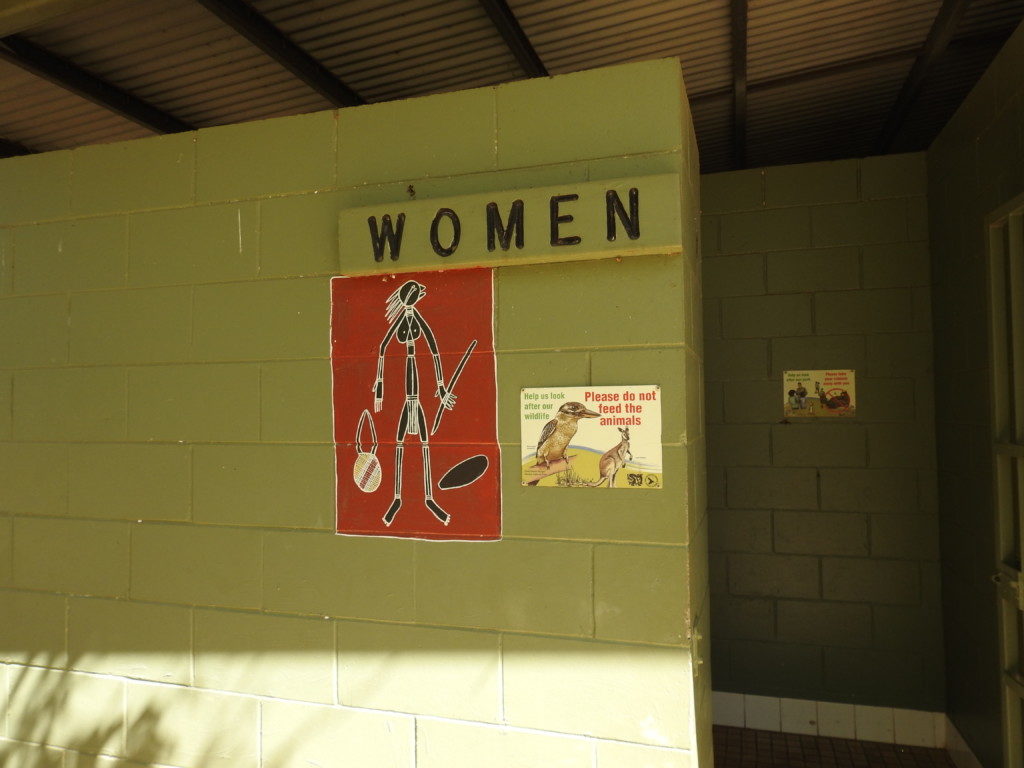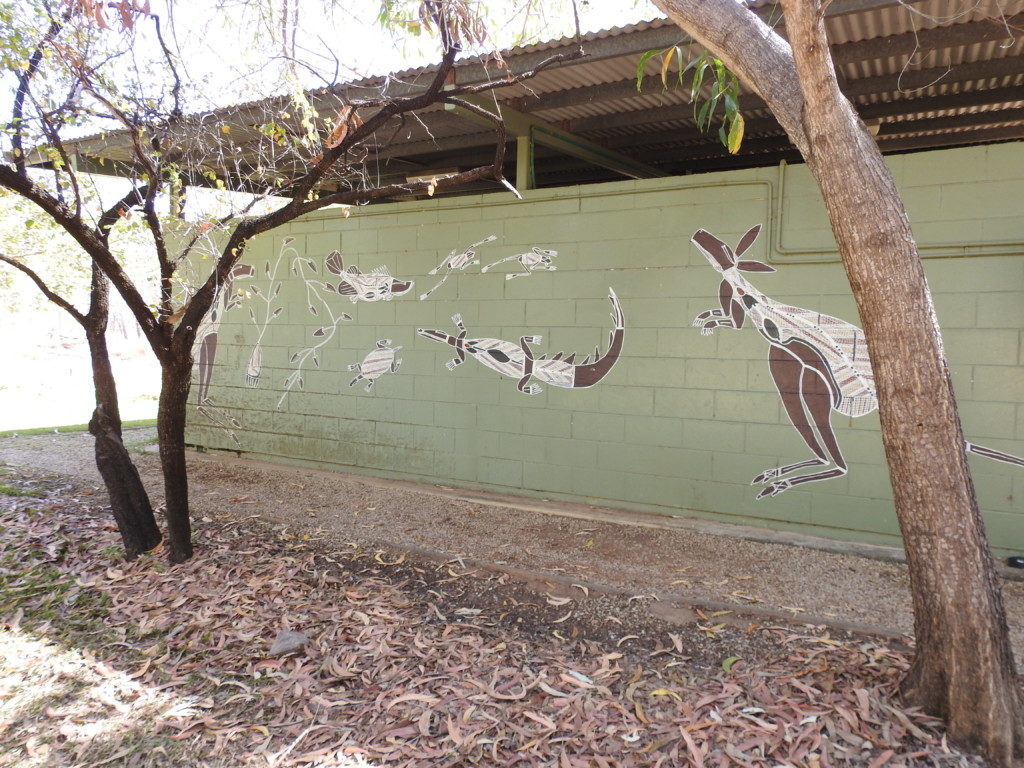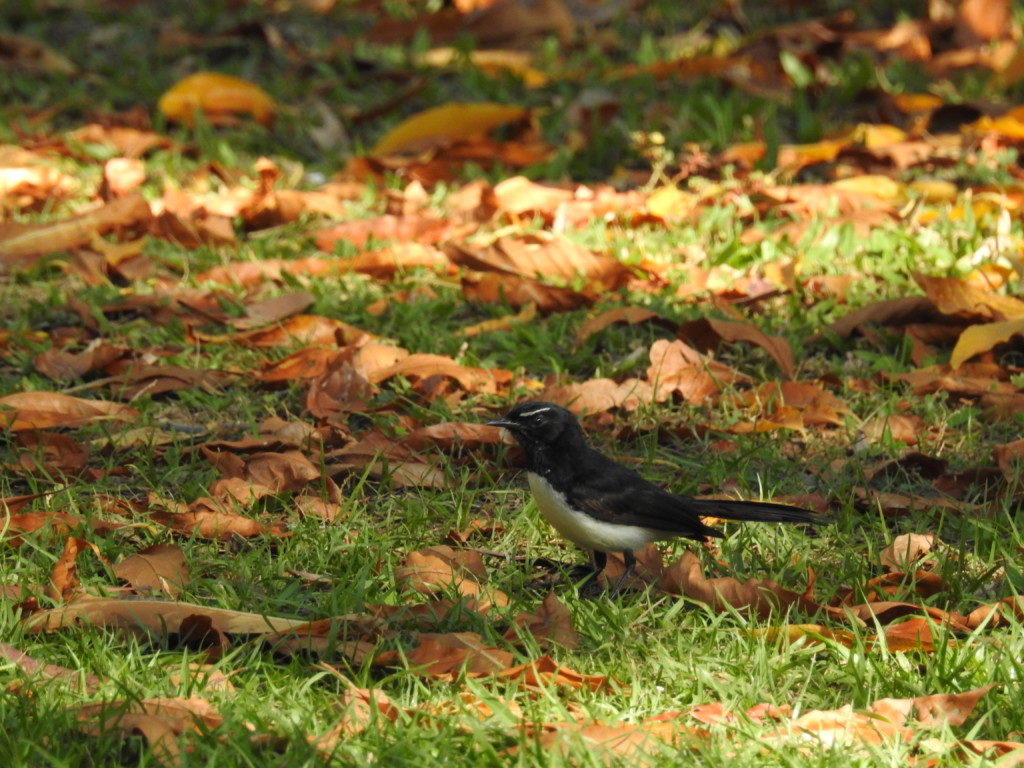 Red-winged Parrot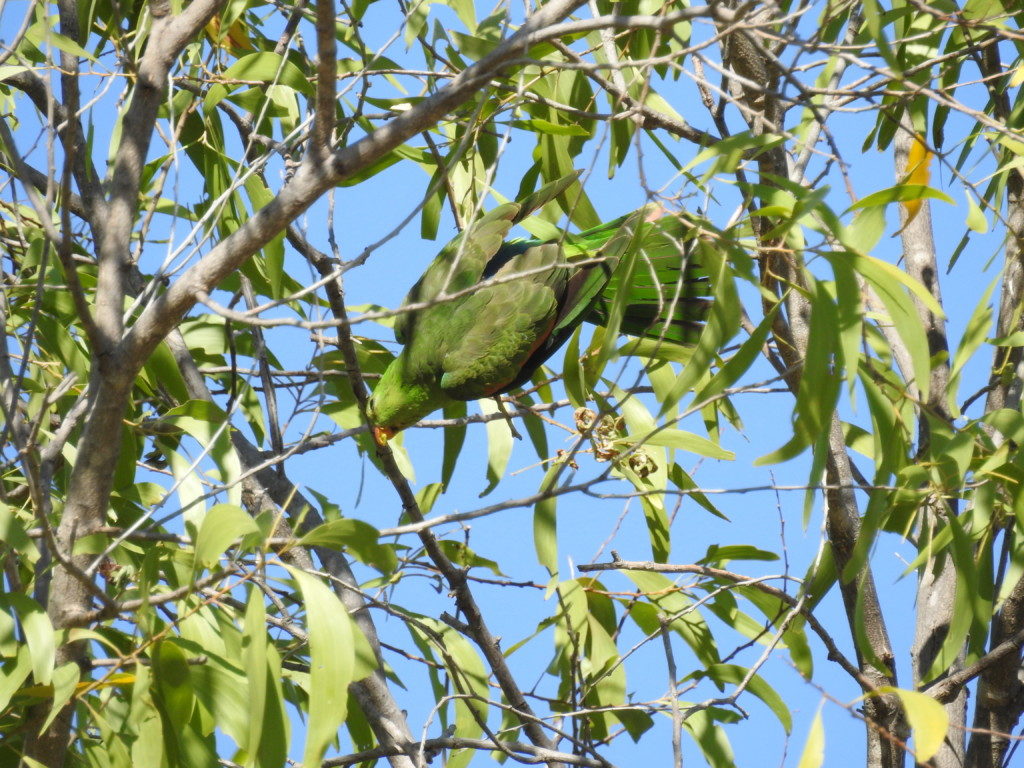 Camping facilities, looks like a nice place to hang out!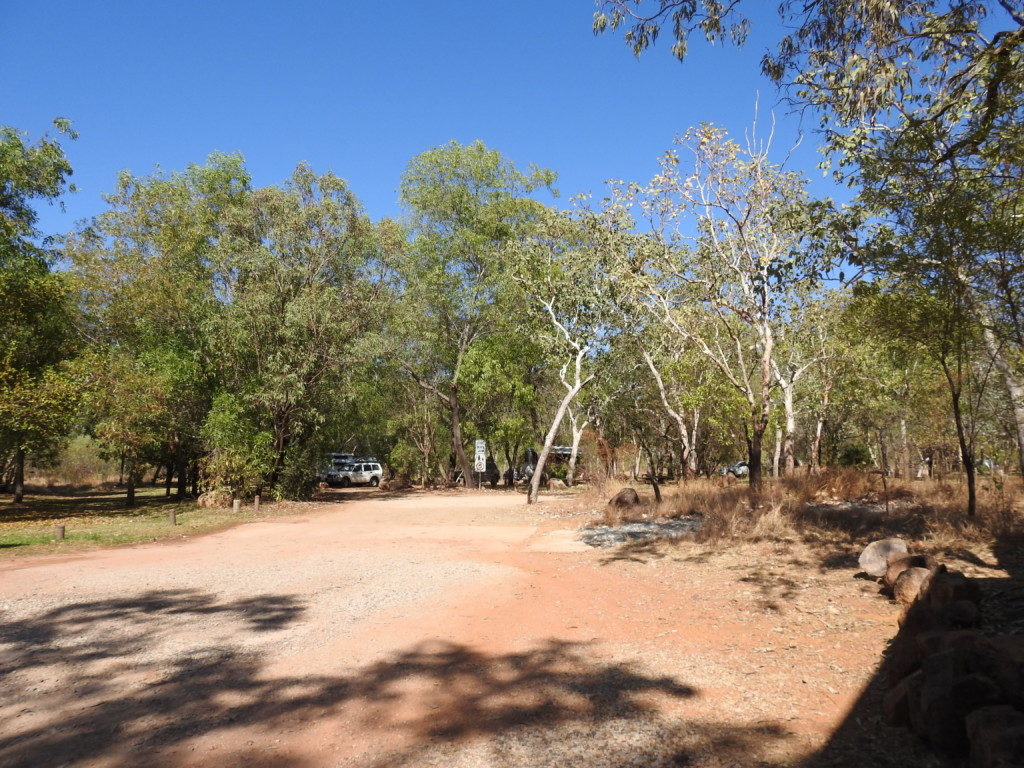 Bar-shouldered Dove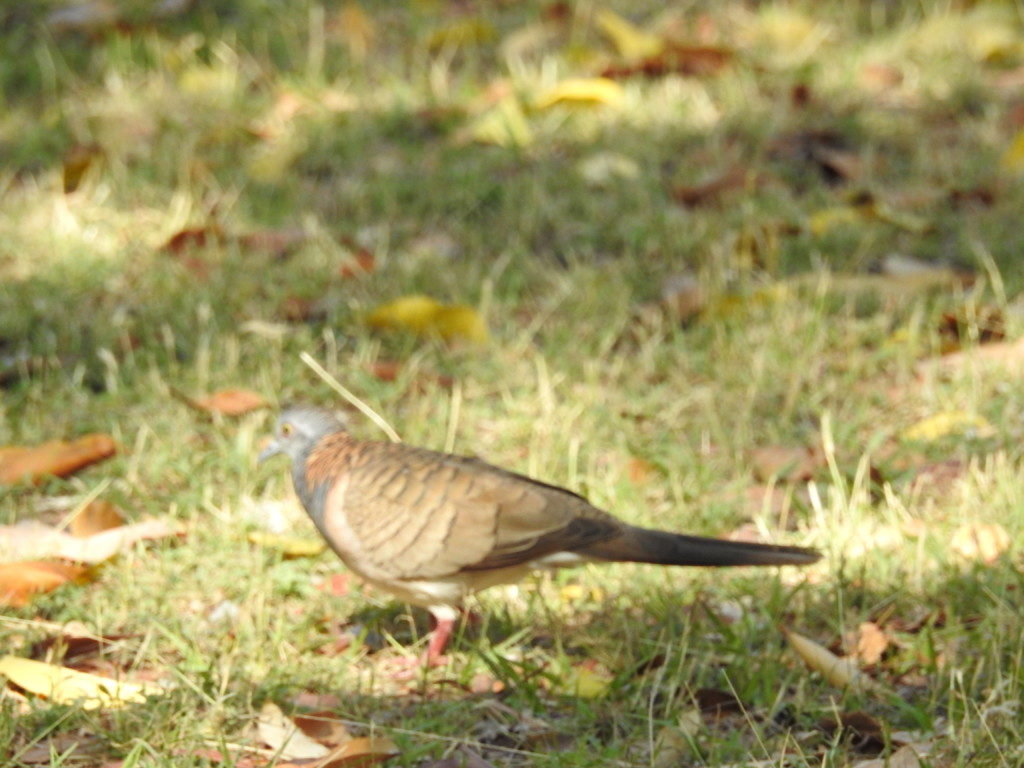 Torresian Crow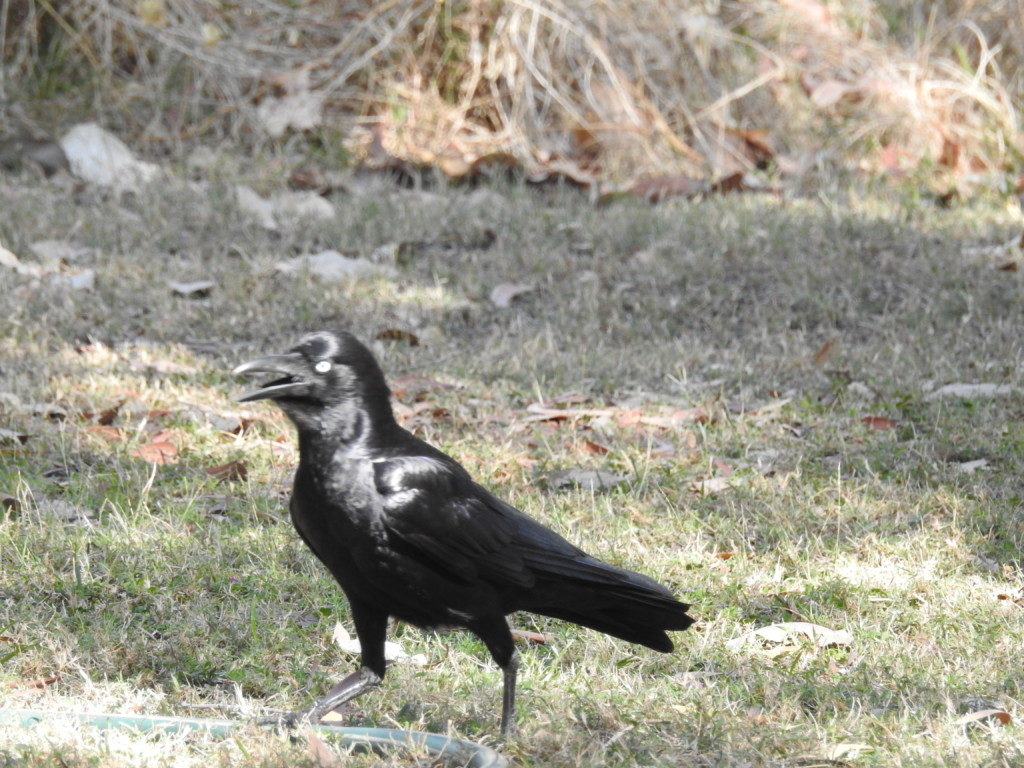 Shy birds hiding!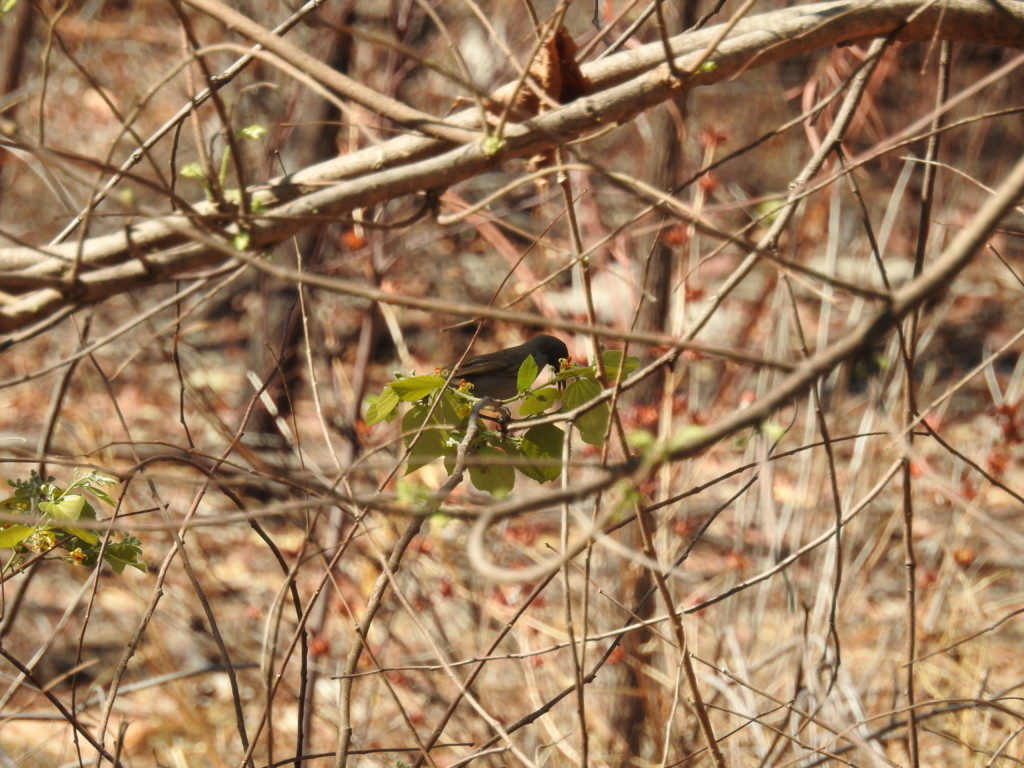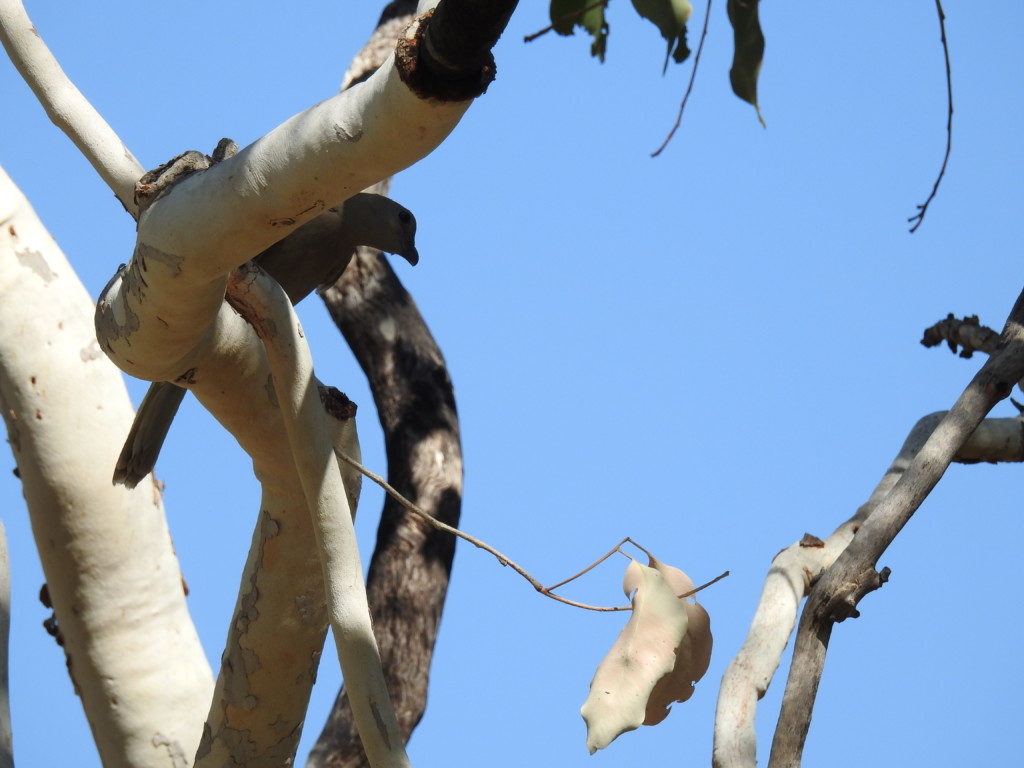 Leaden Flycatcher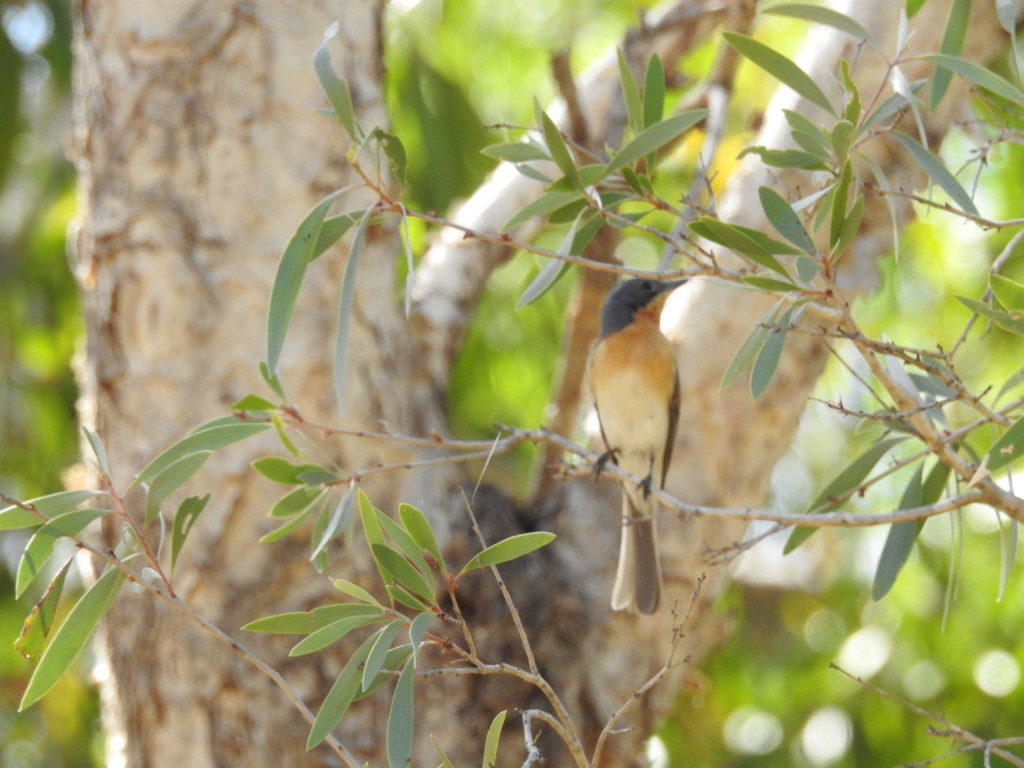 Great Bowerbird
Peaceful Dove
I hope I got all those birds right, if I didn't please comment so I can correct it!
We hung around a couple hours, then headed off towards Katherine as we still had a long drive to Victoria River Crossing ahead!