Fasten your seatbelts because this is going to be an epic ride!
Just like the previous morning, we stopped at several vantage points to watch the sunrise.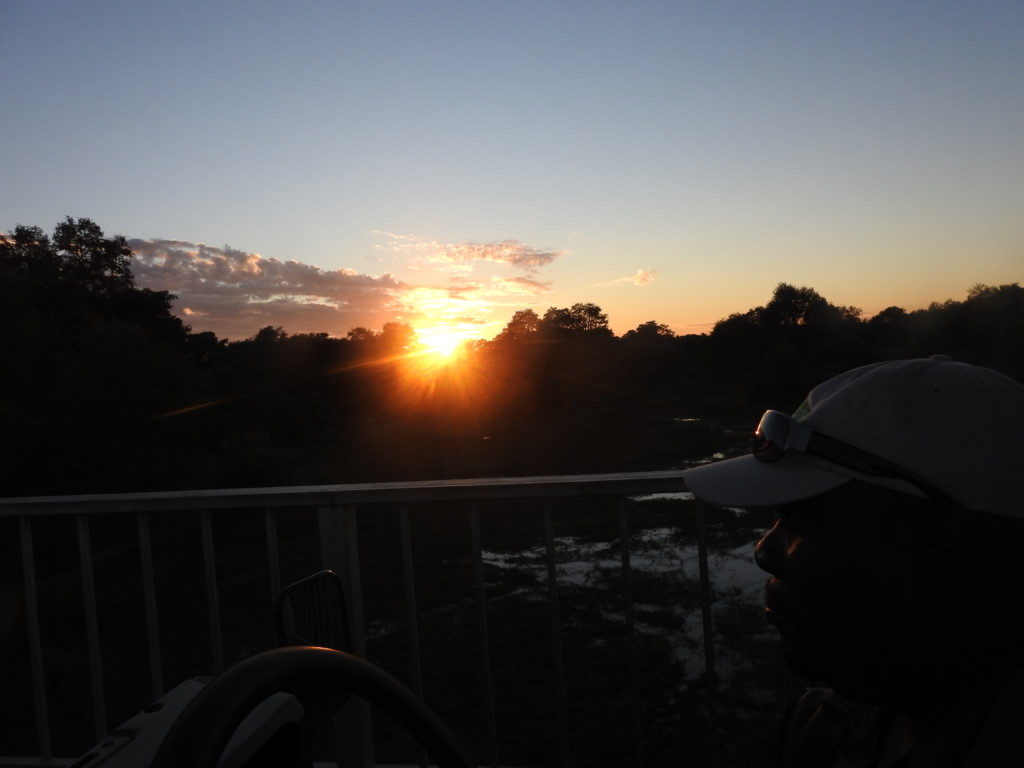 Waiting our turn to pay the $25 entrance fee.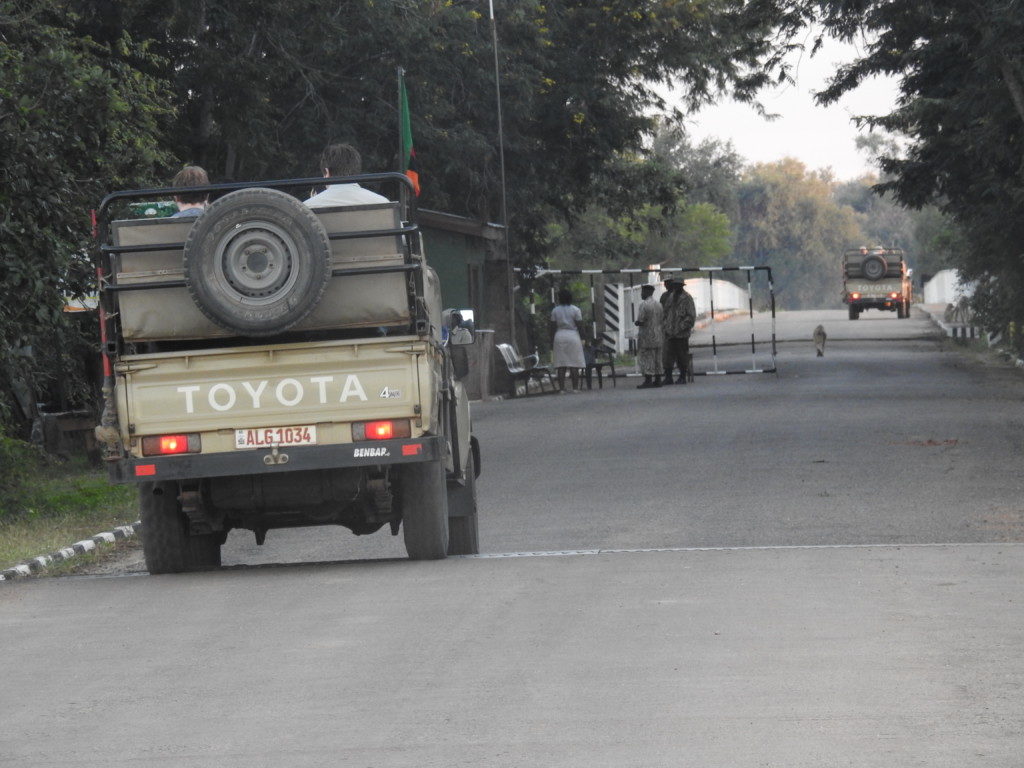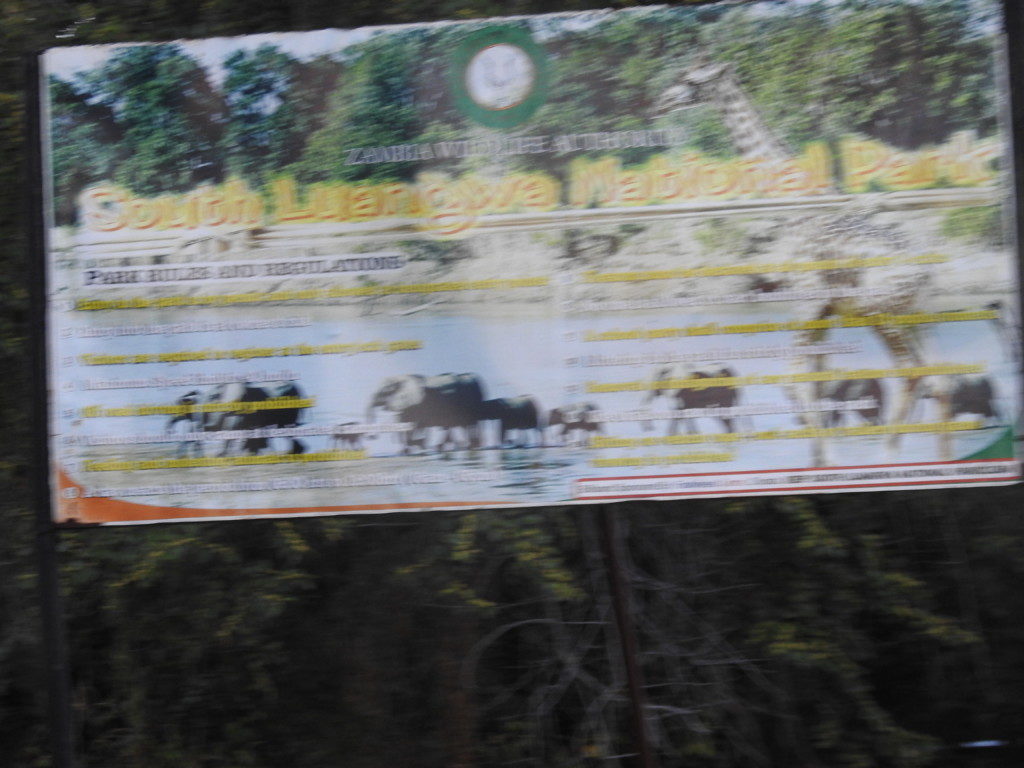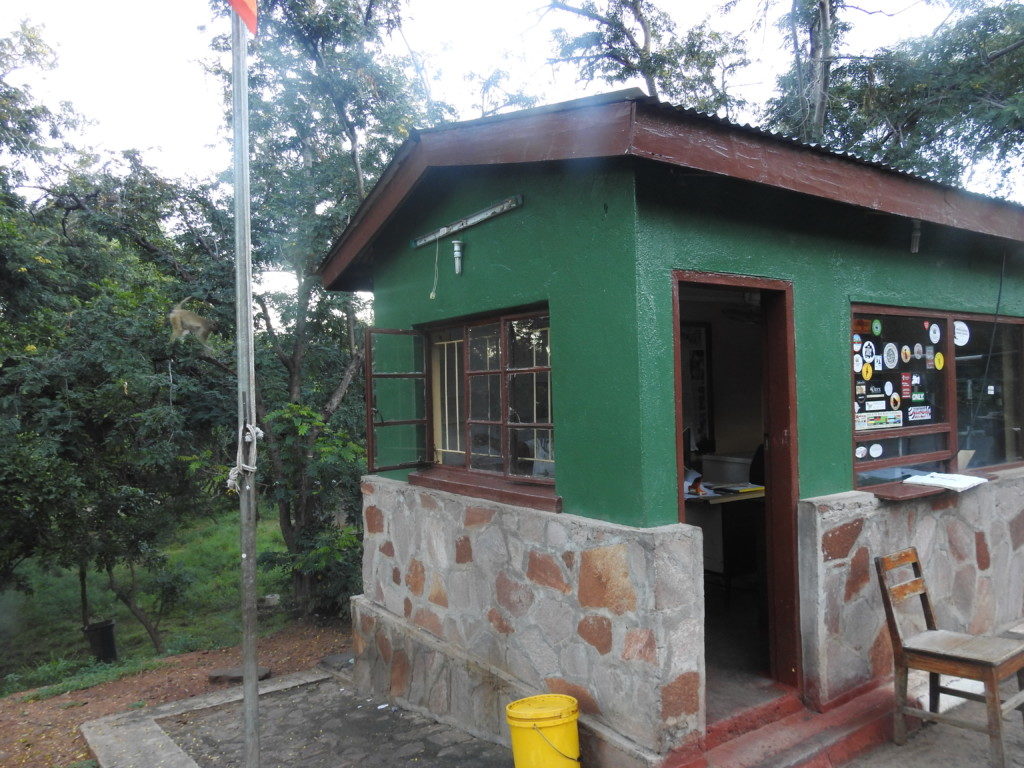 Security is tight so don't try to get away without paying.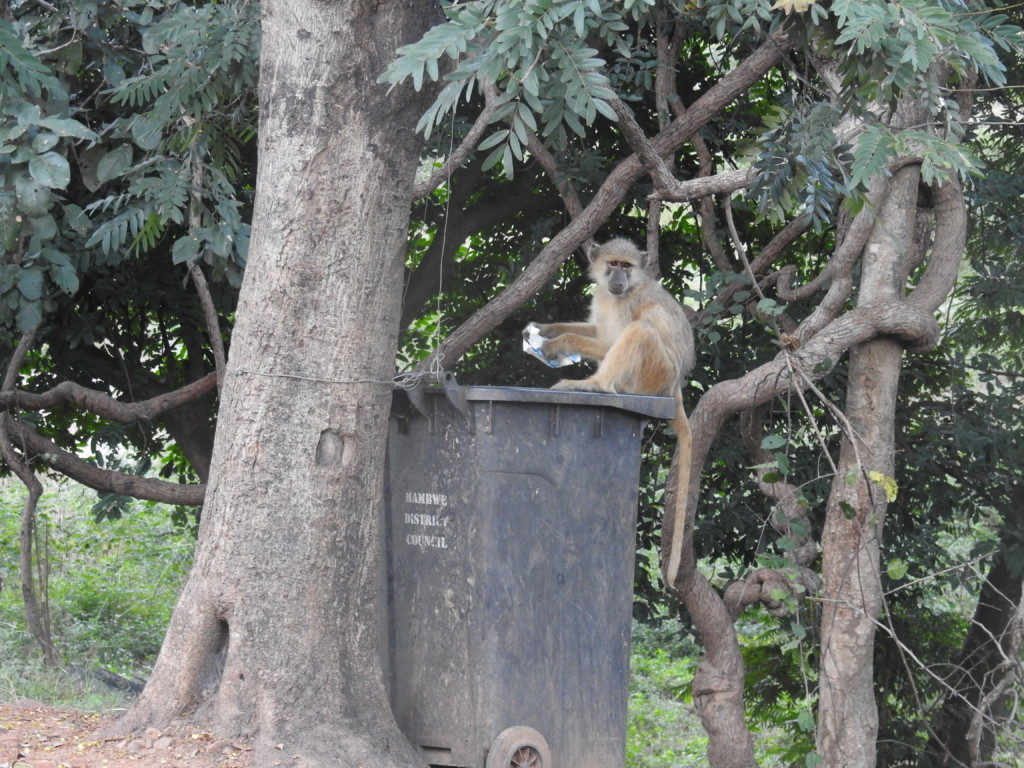 Unless the "guards" are otherwise occupied!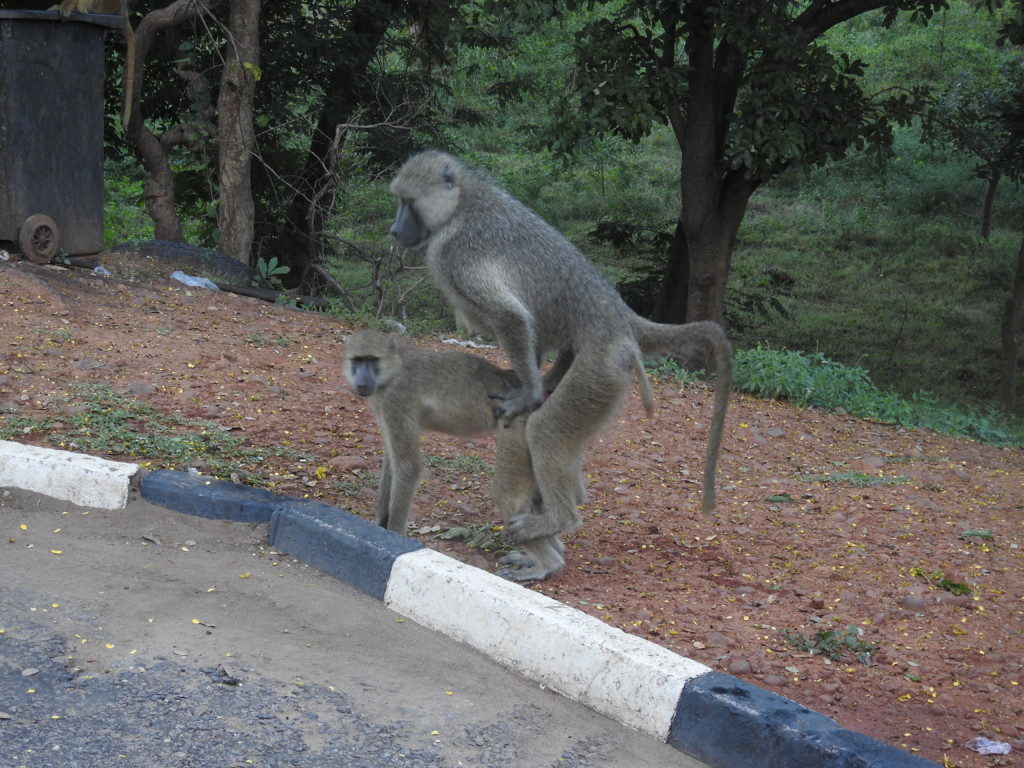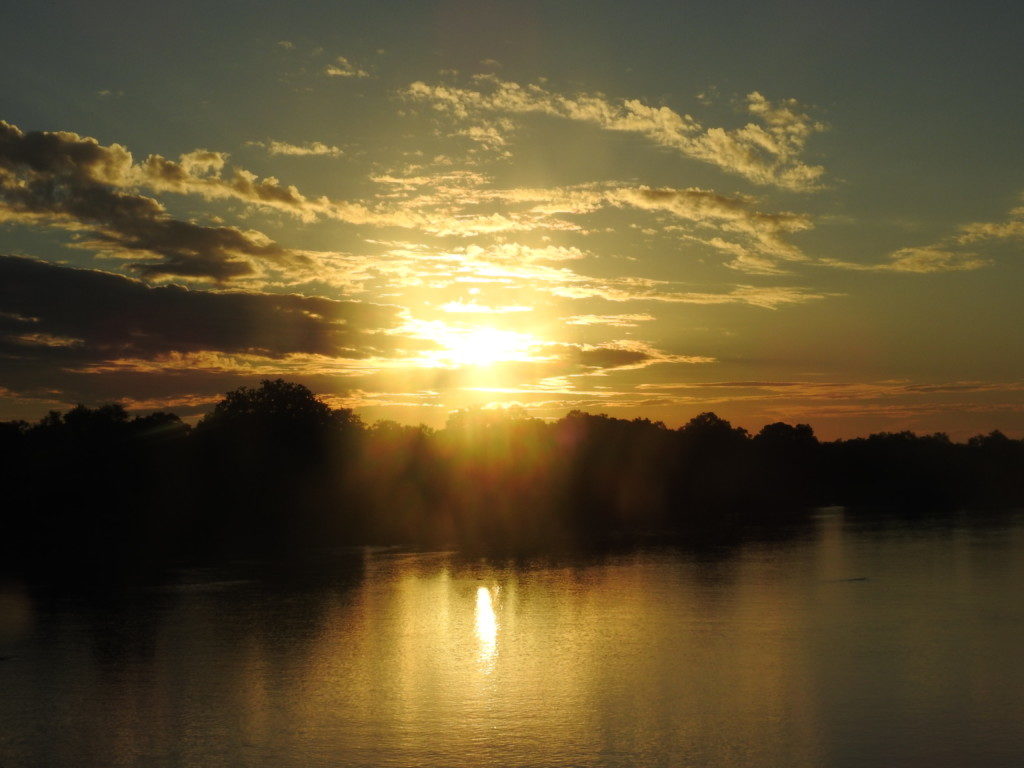 See anything interesting?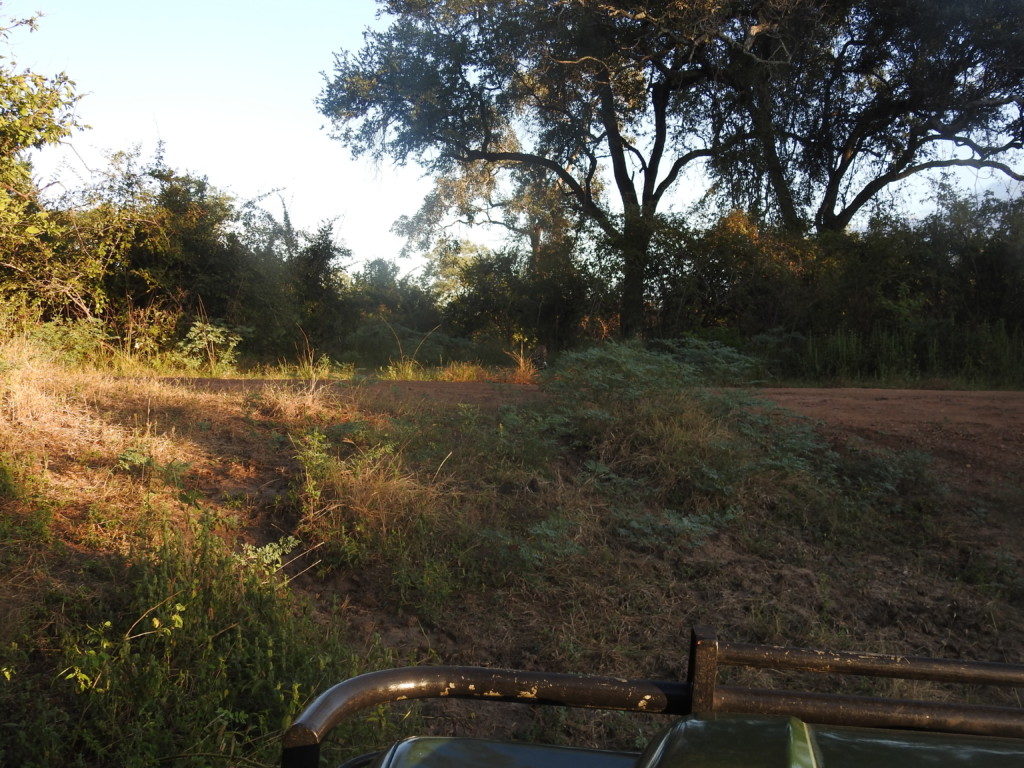 How about a closer look?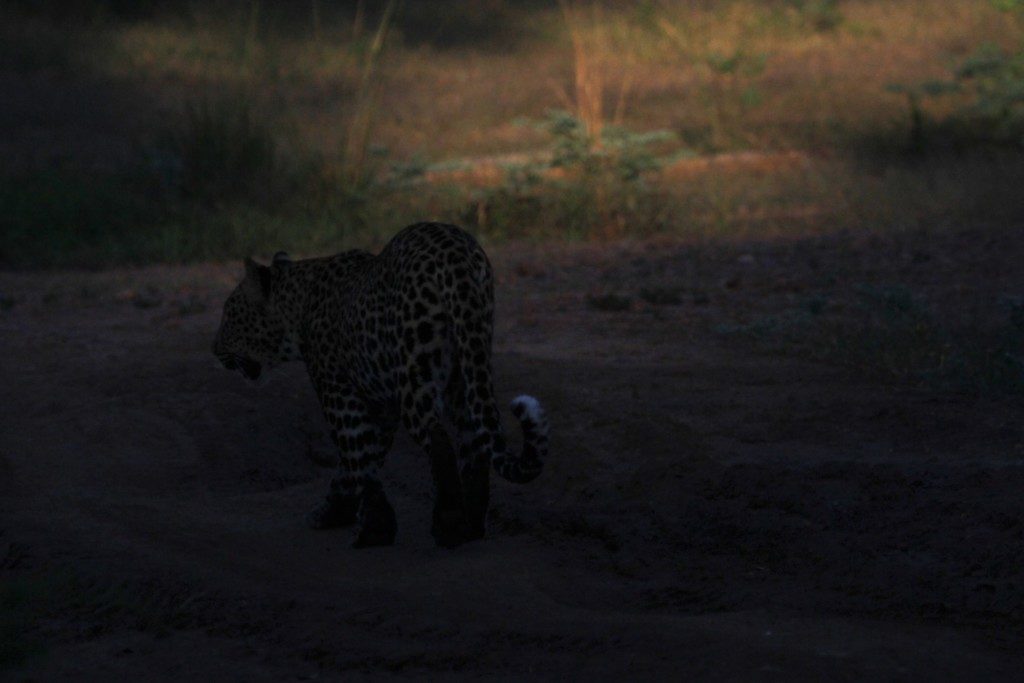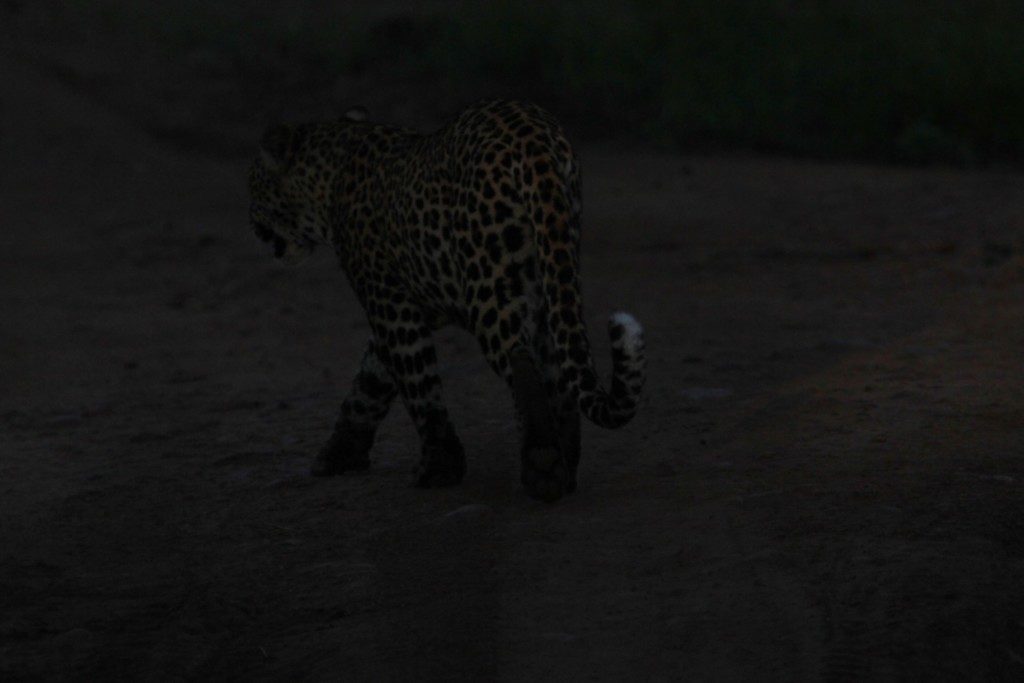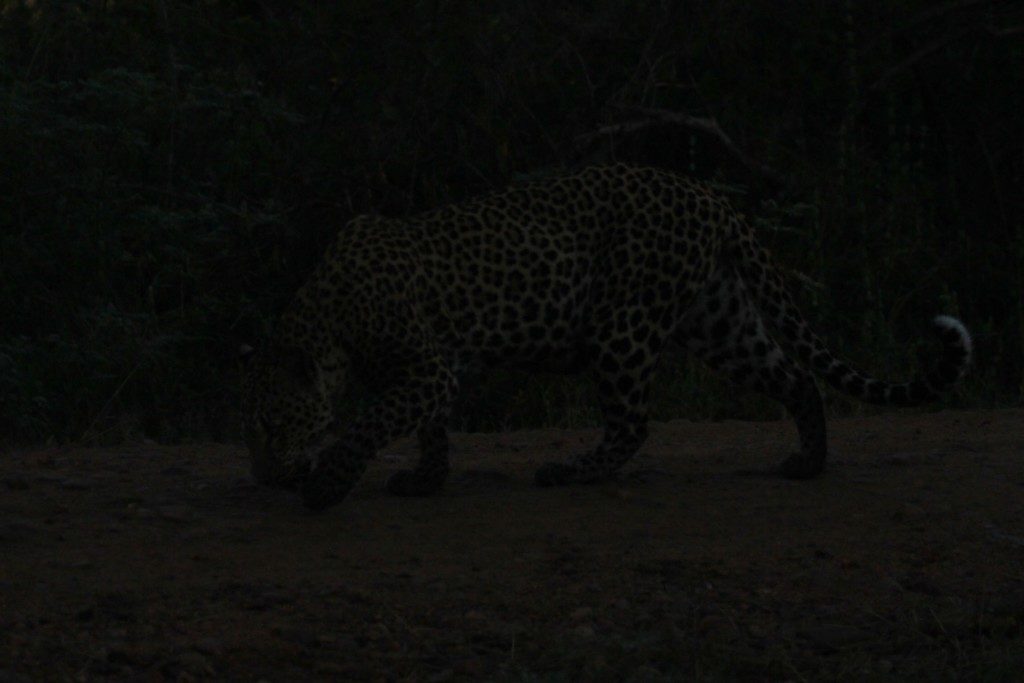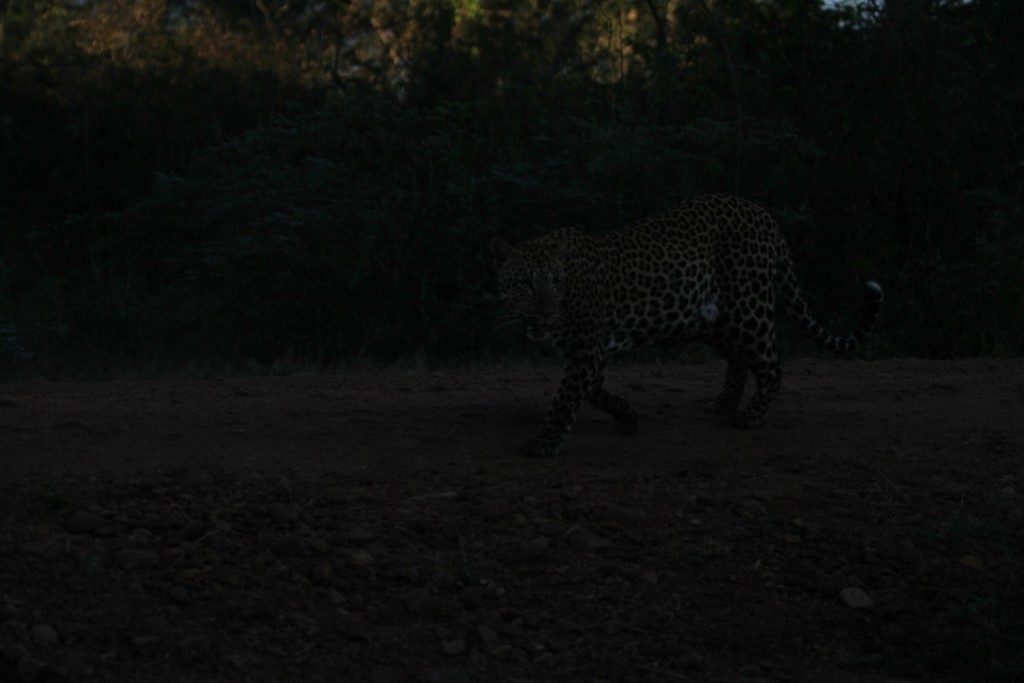 OMG a leopard actually strolling along within meters of our truck!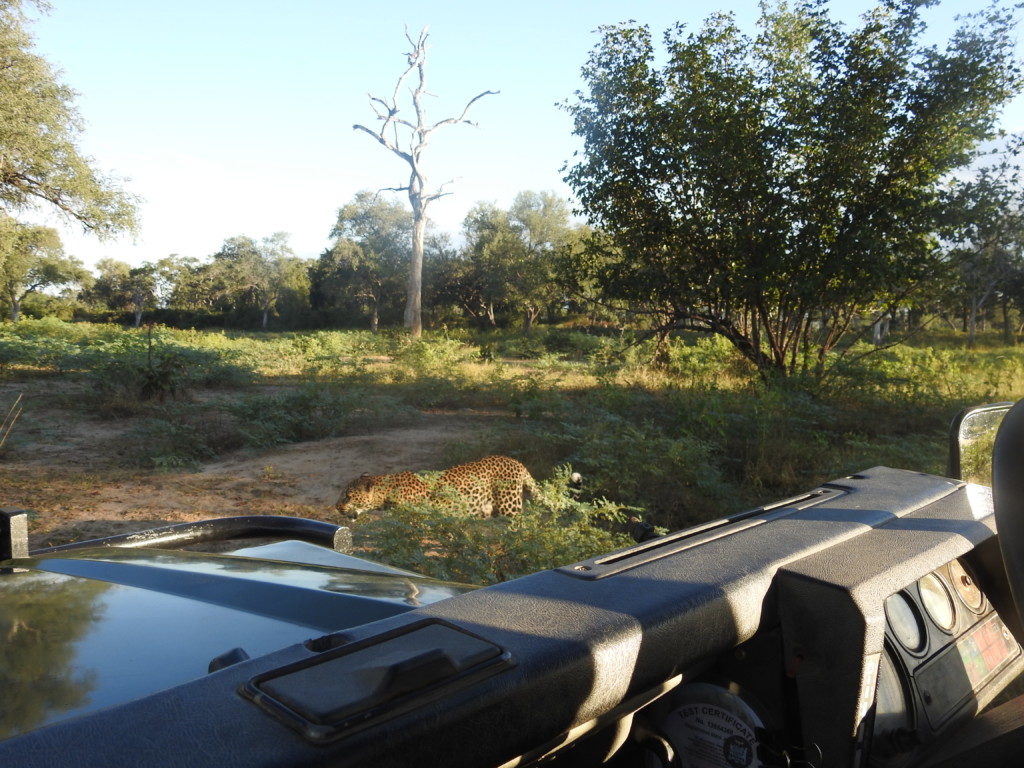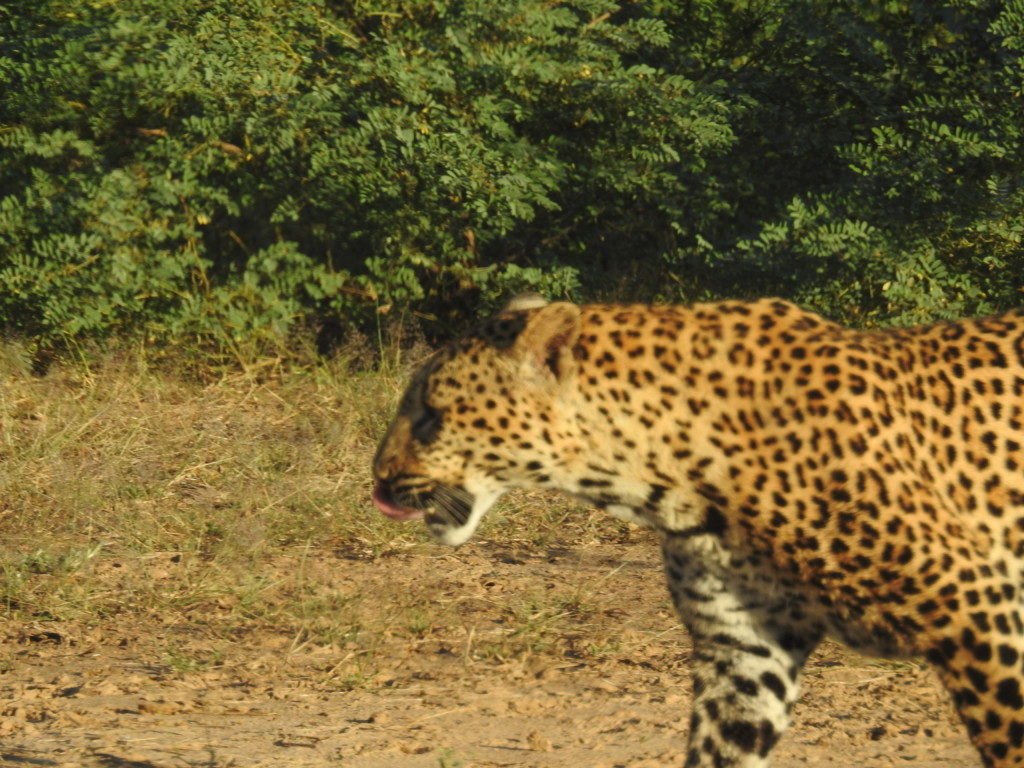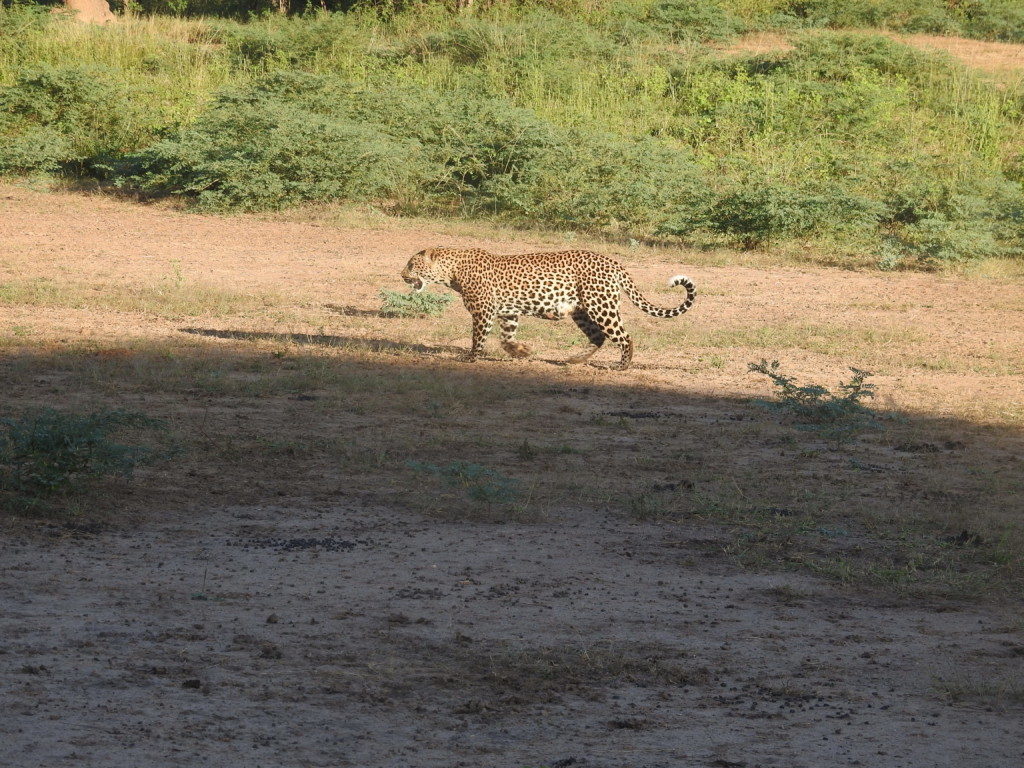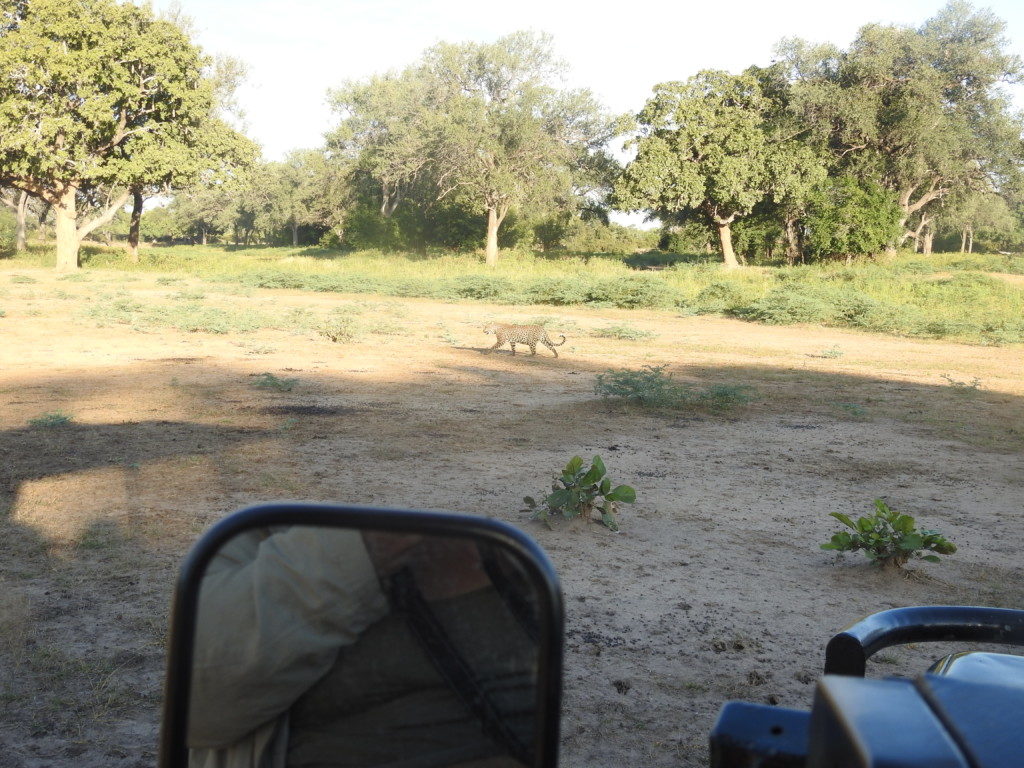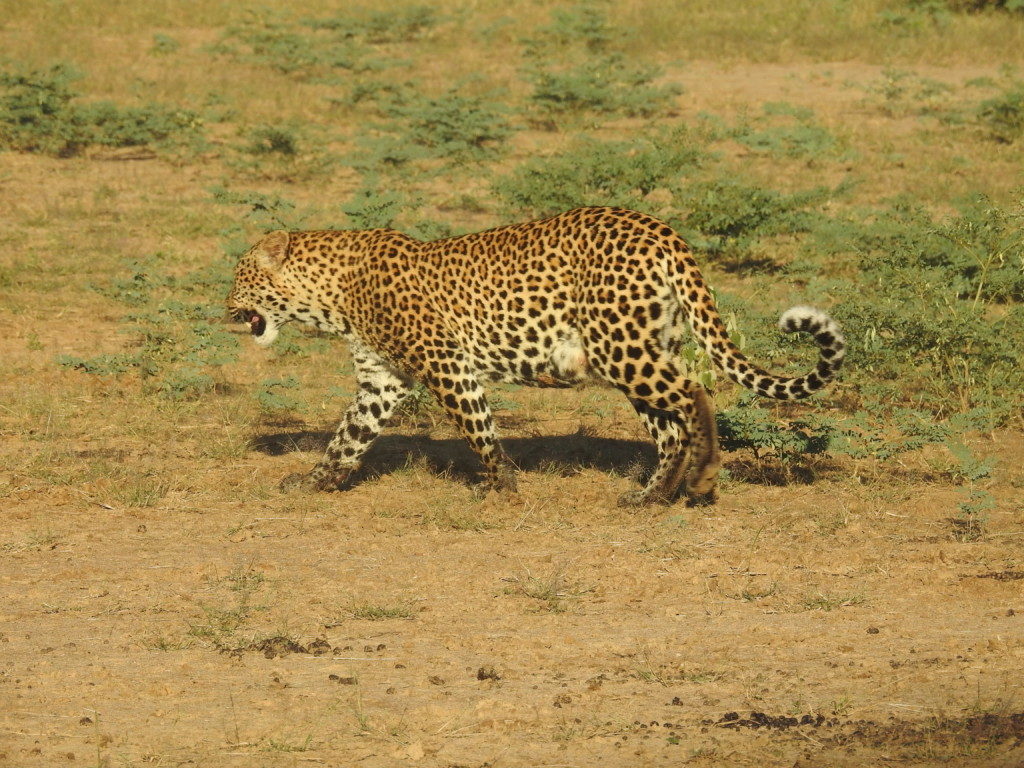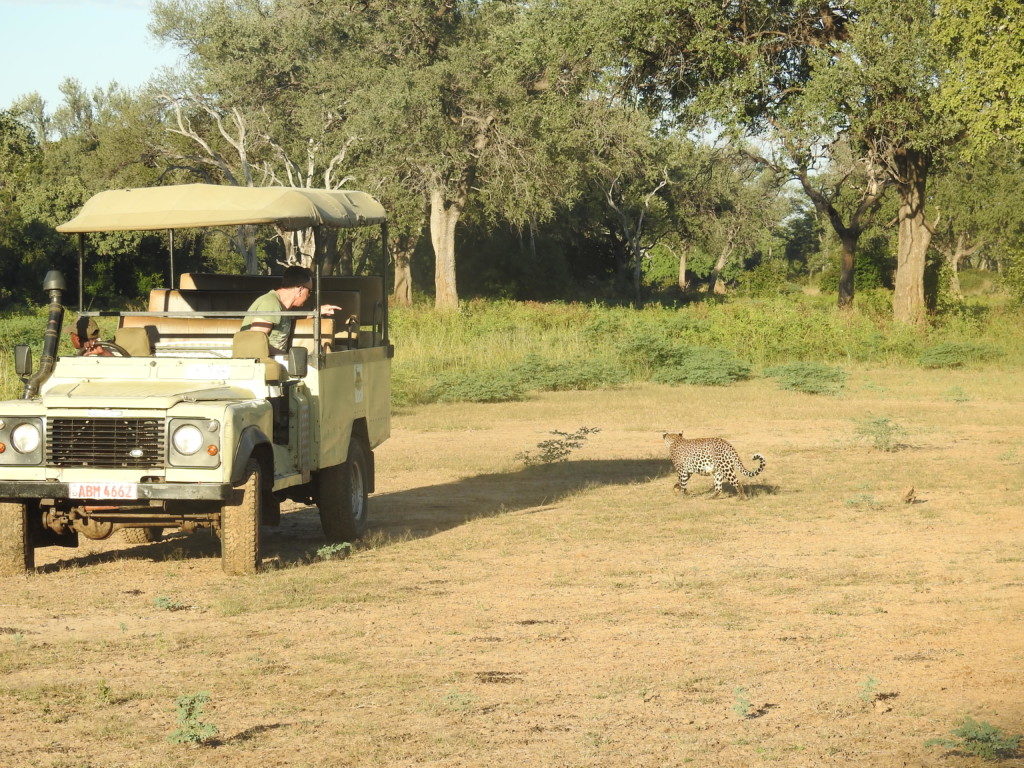 Flushed with the excitement of seeing a wild leopard up close, we proceeded on the rest of the game drive.  We had a break at a point overlooking the river.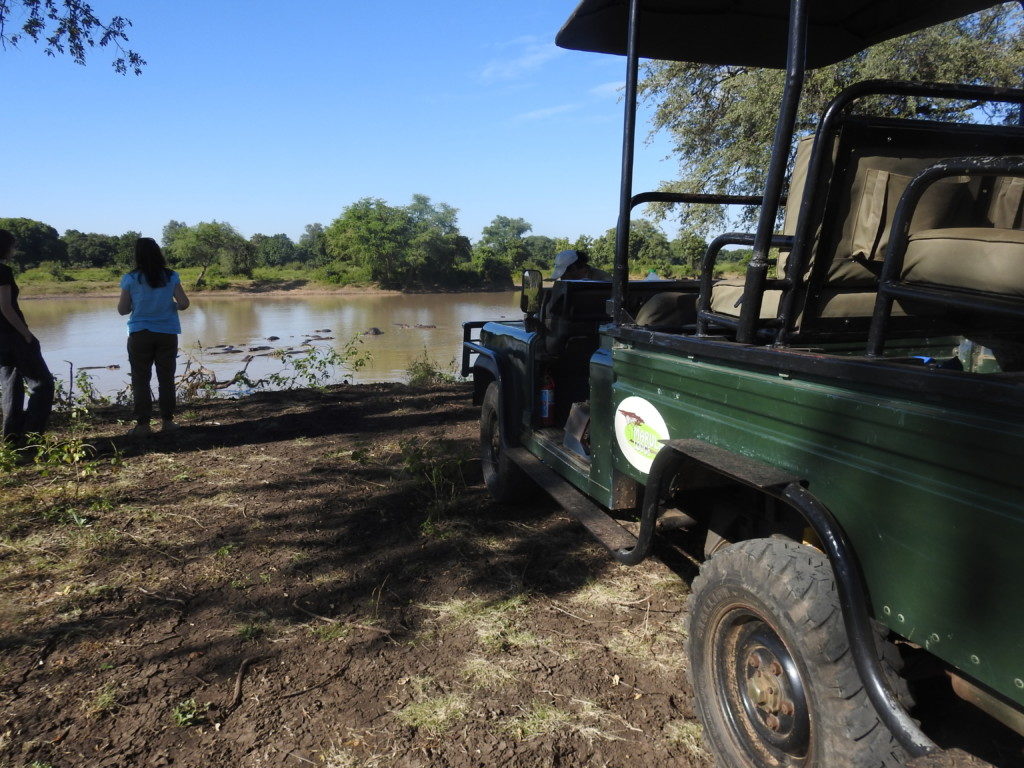 Birds were out in full force!  A Lilian's Lovebird trying to hide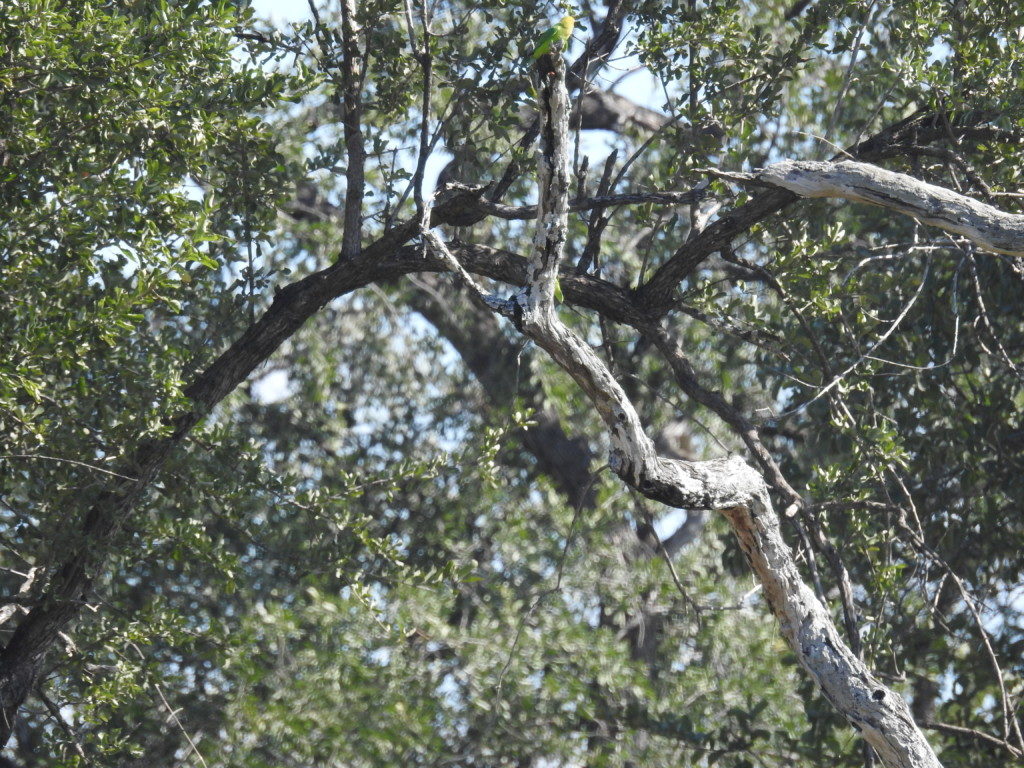 Woodland Kingfisher also trying to hide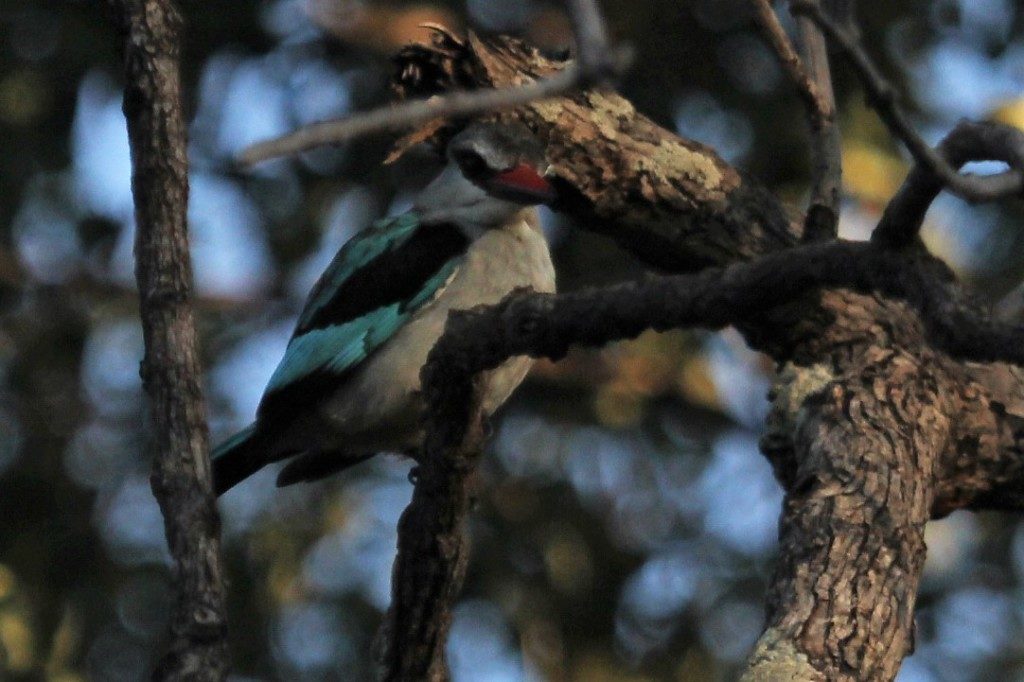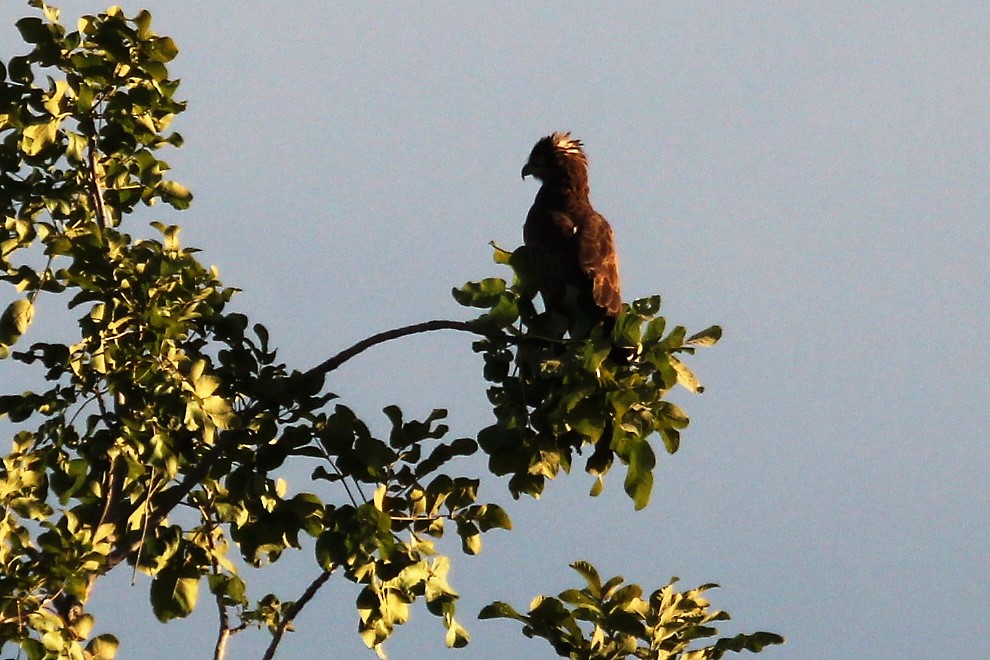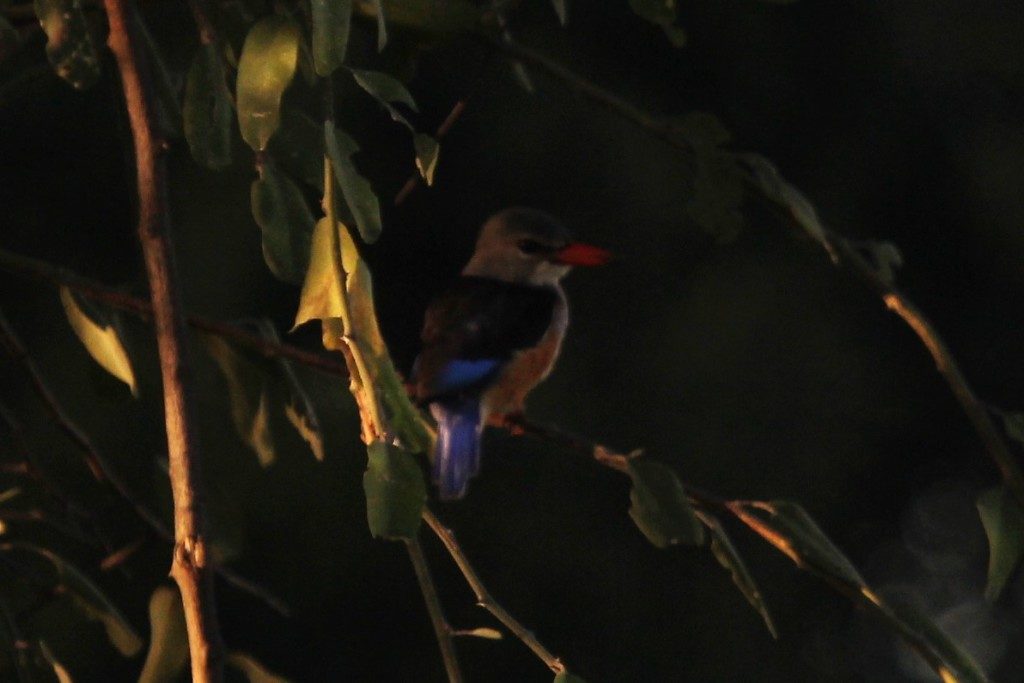 Cute family of Helmeted Guineafowls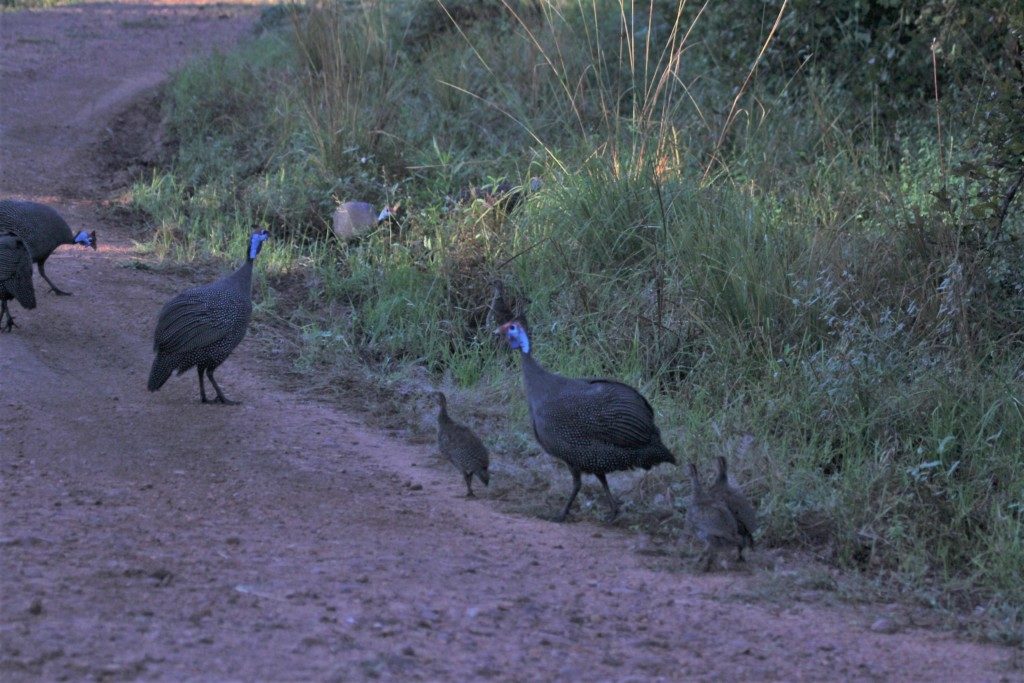 The ever-elegant Lilac-breasted Roller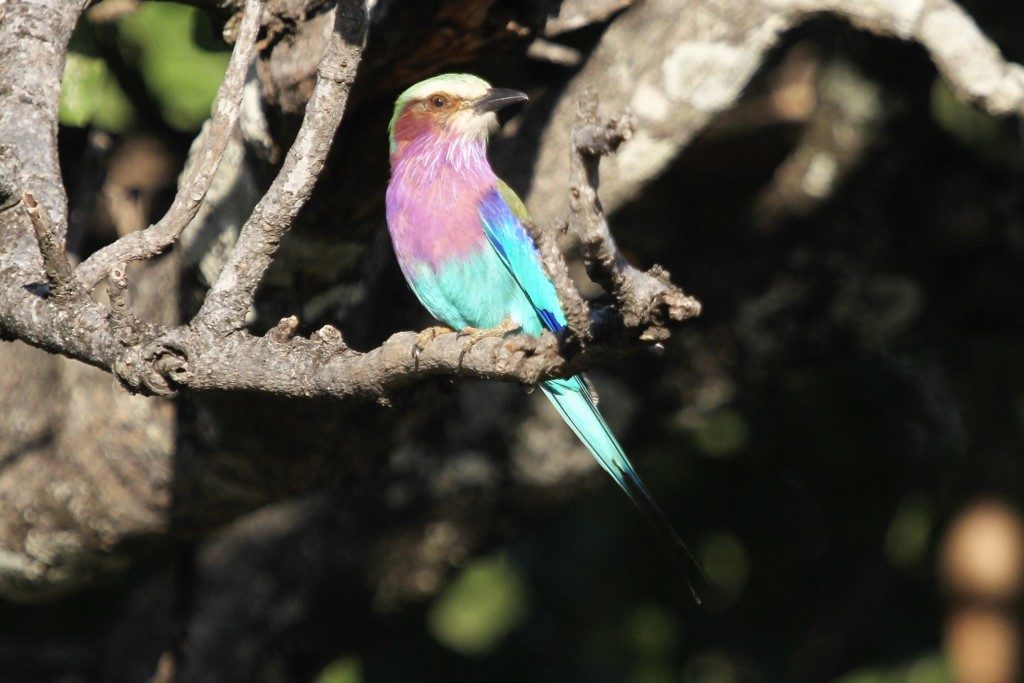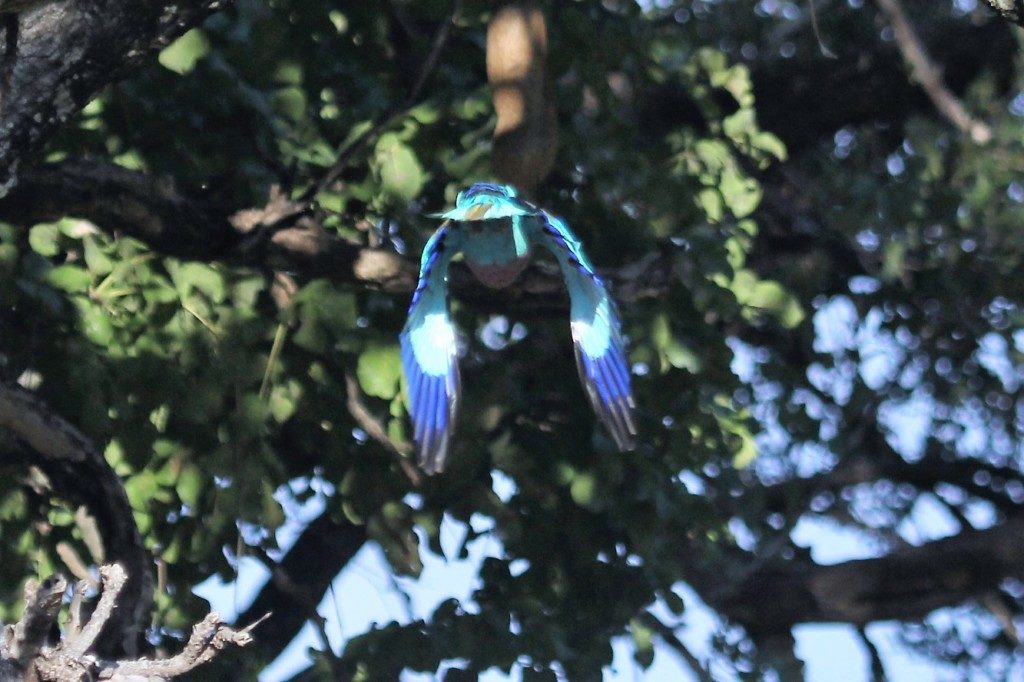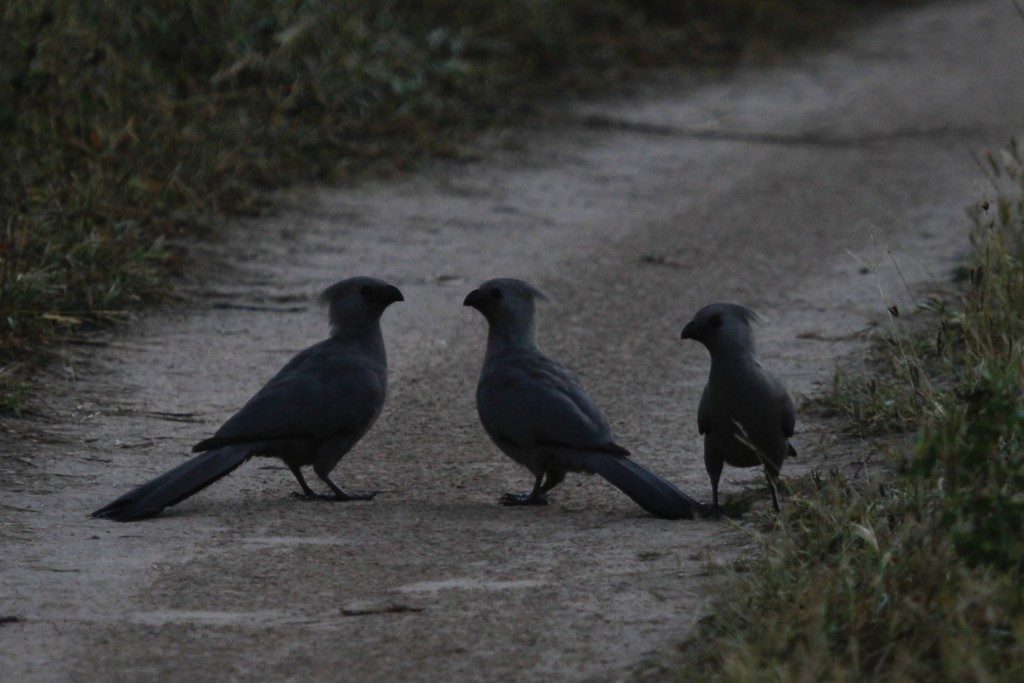 Grey-headed Kingfisher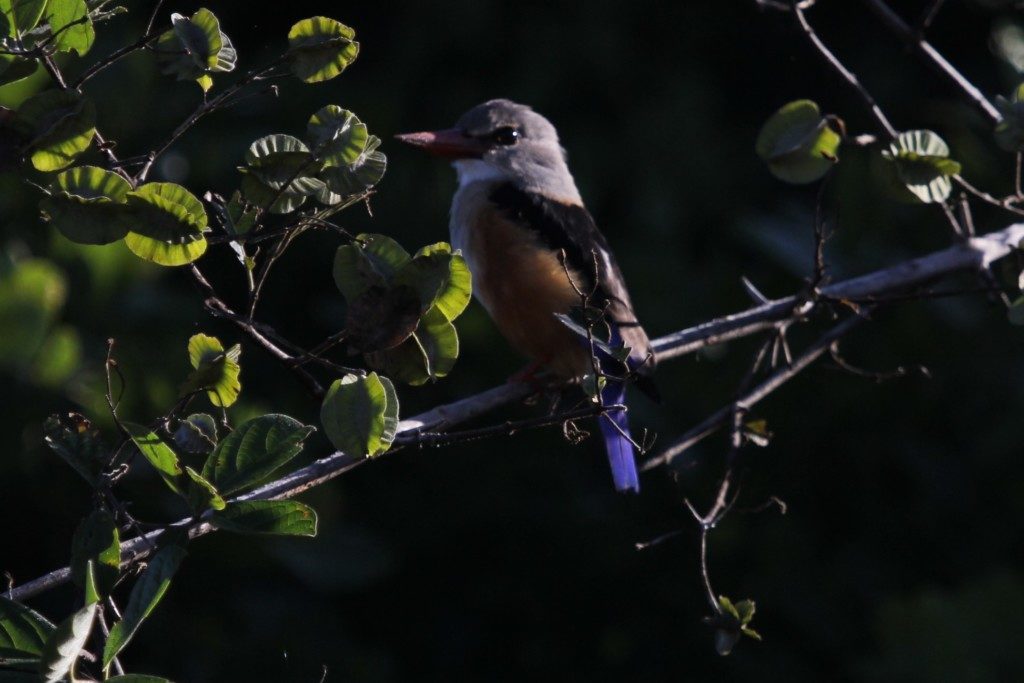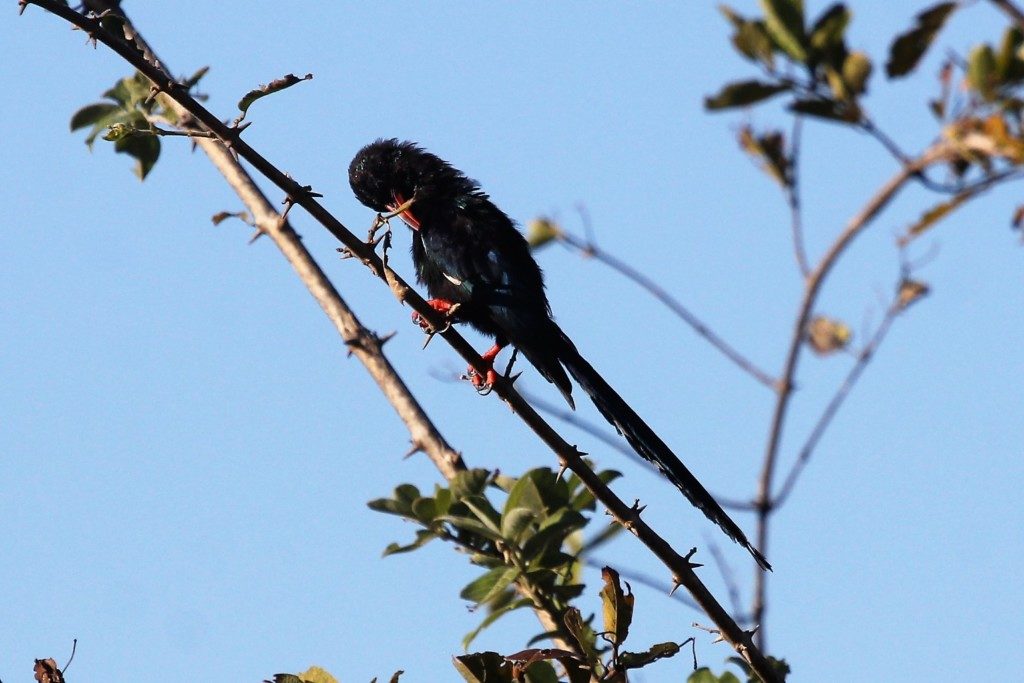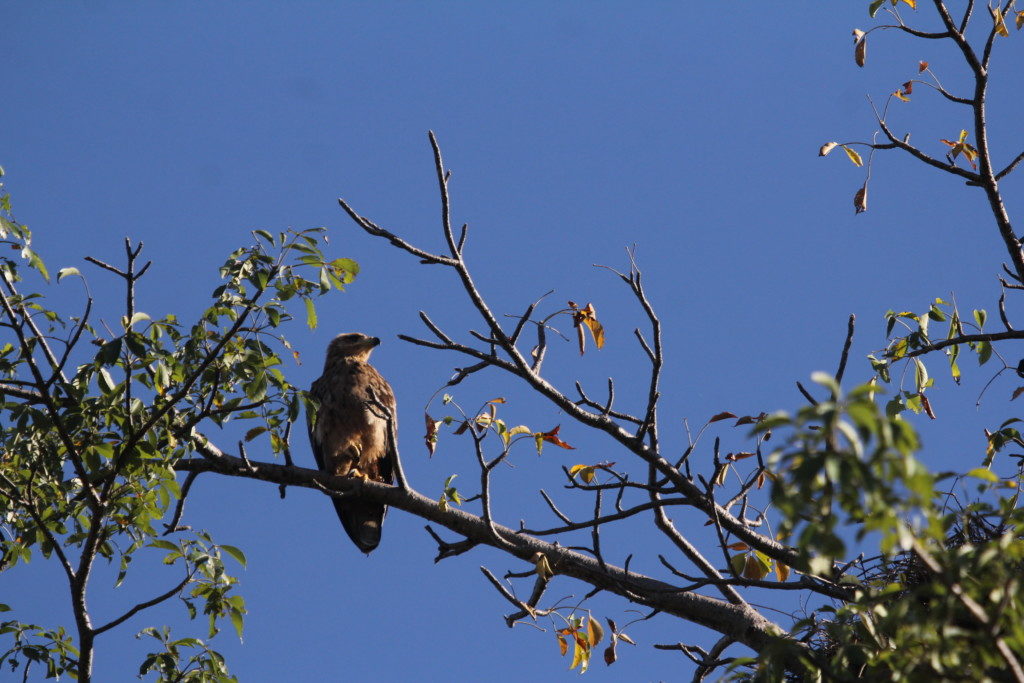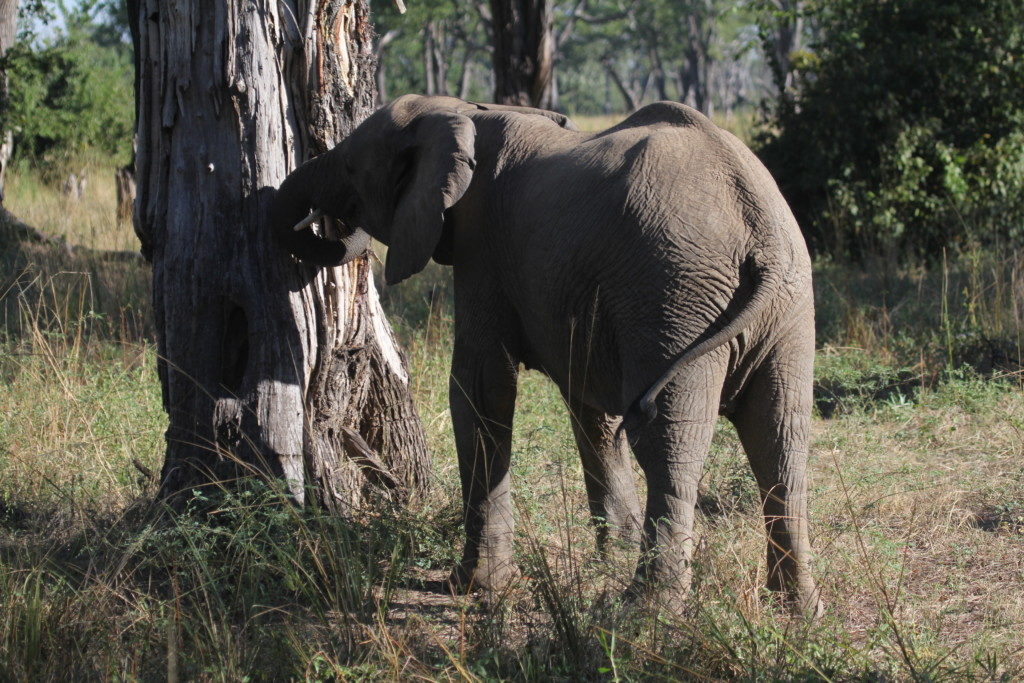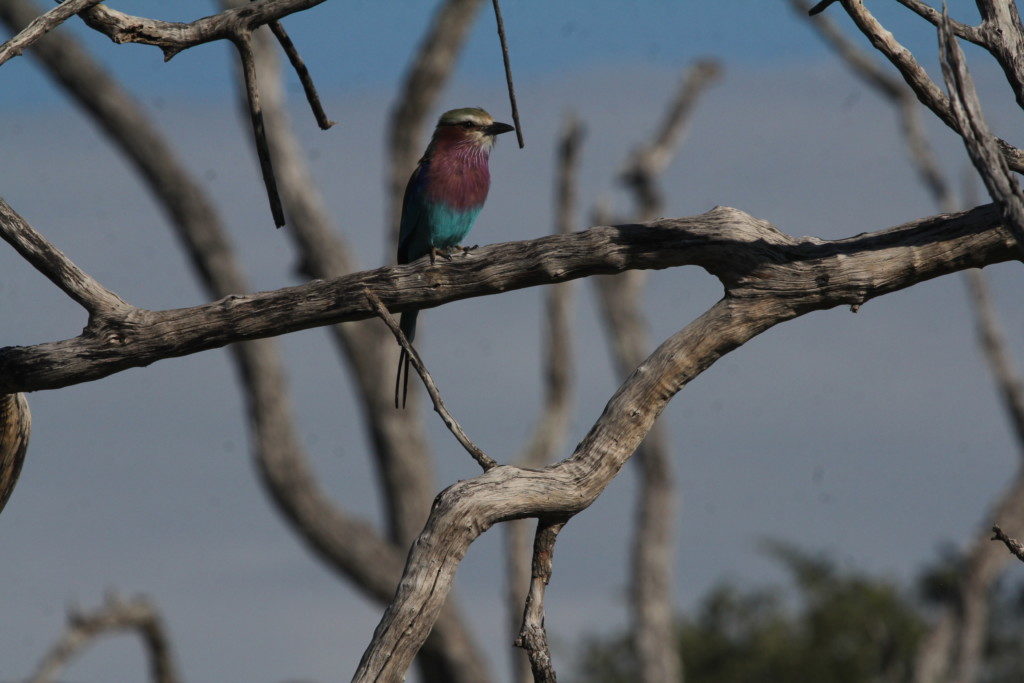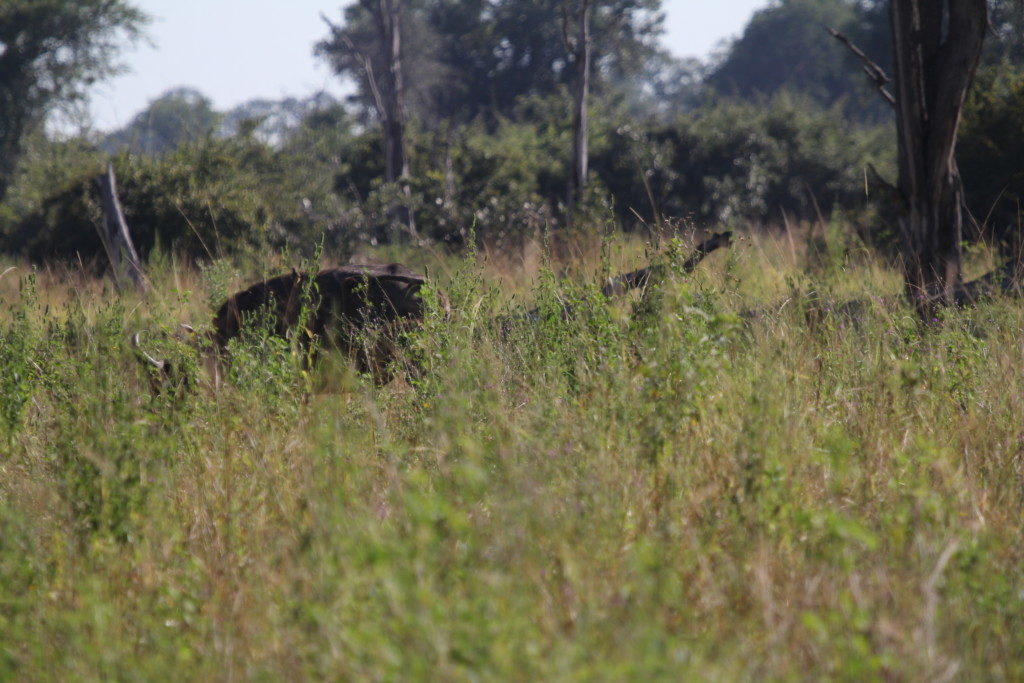 Some tourists can't hide from the hot sun………….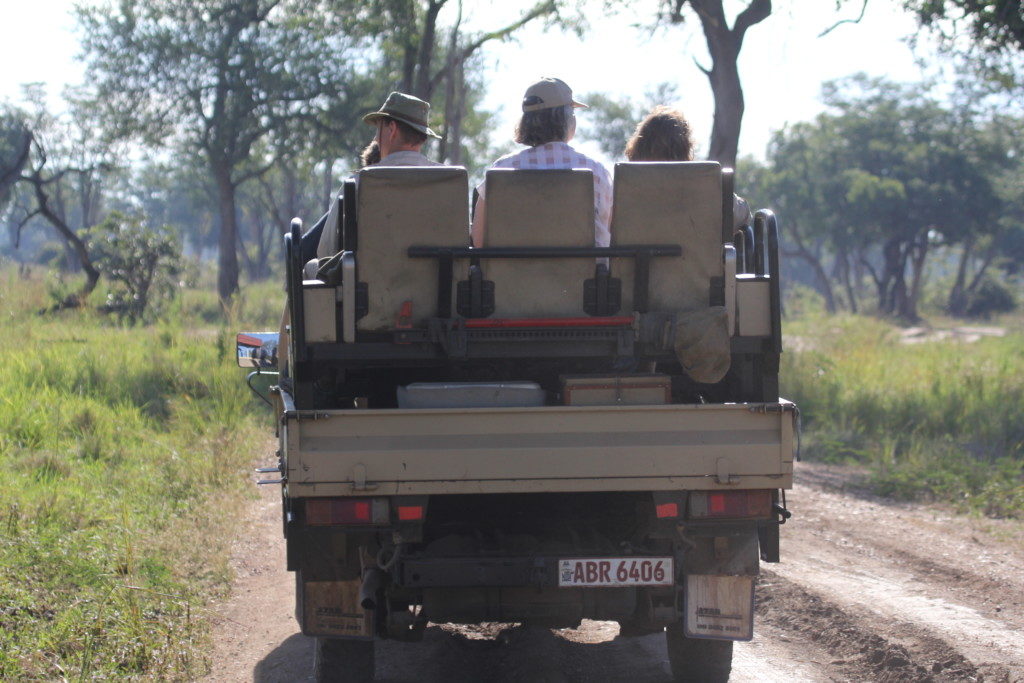 …………….but hippos can hide in the river!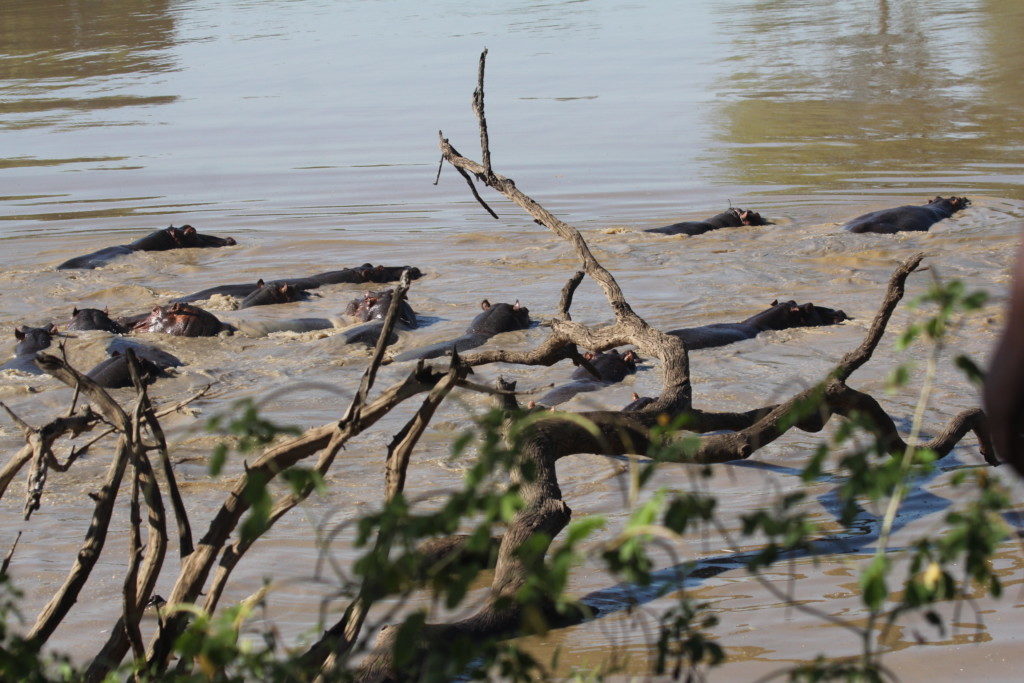 Yet another sighting of Lilian's Lovebirds!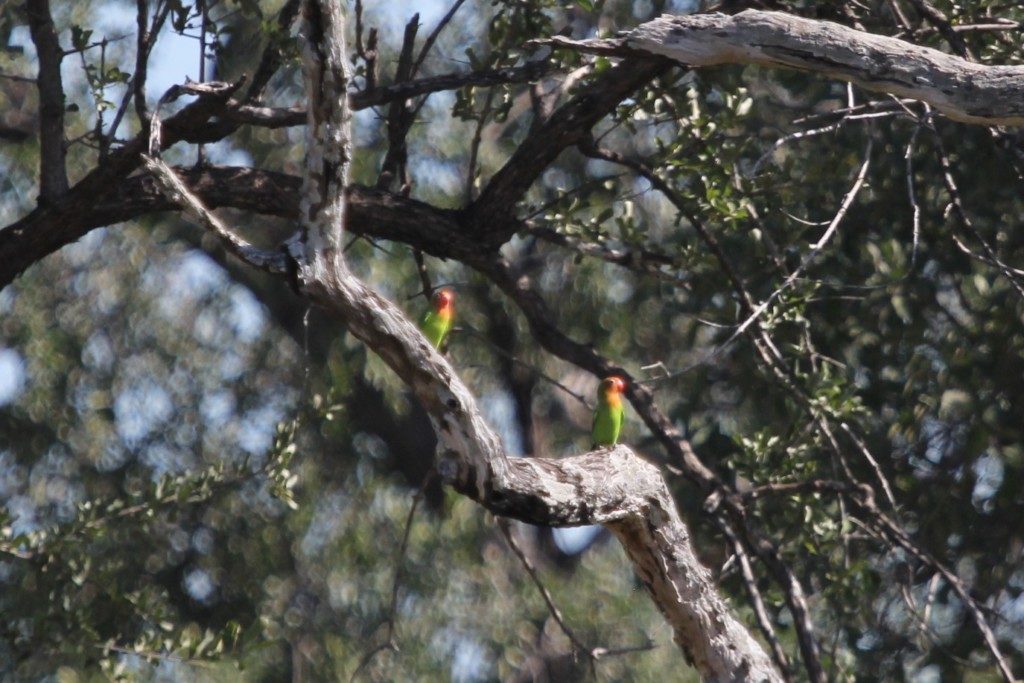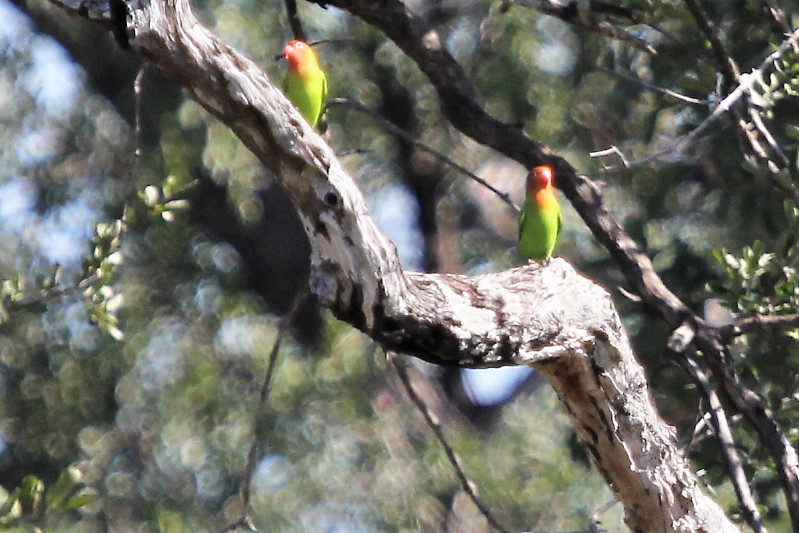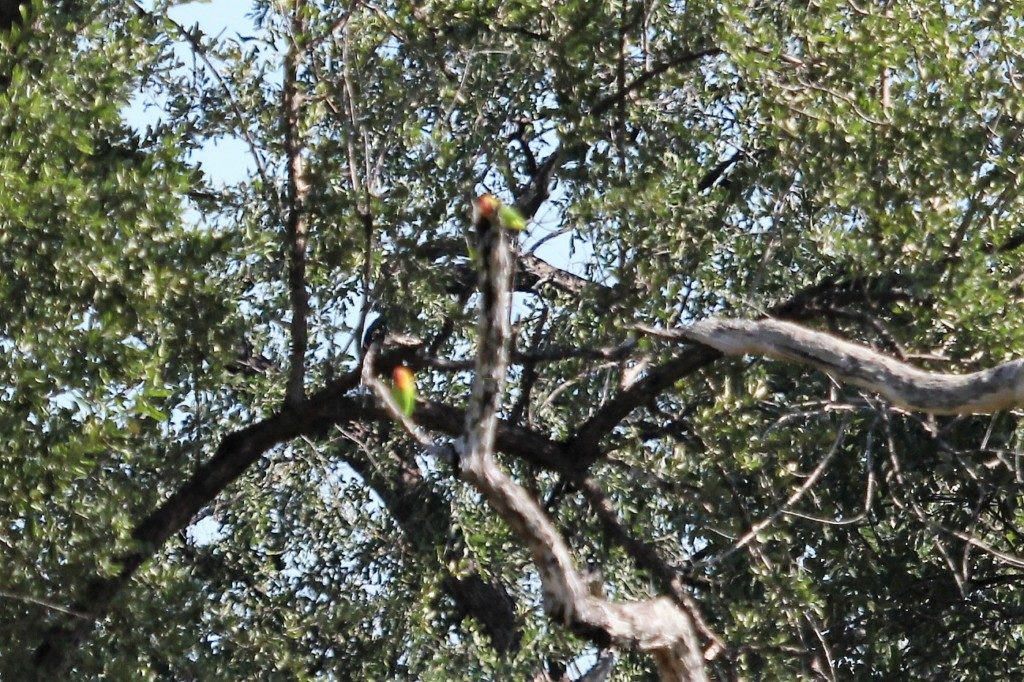 Small crocodile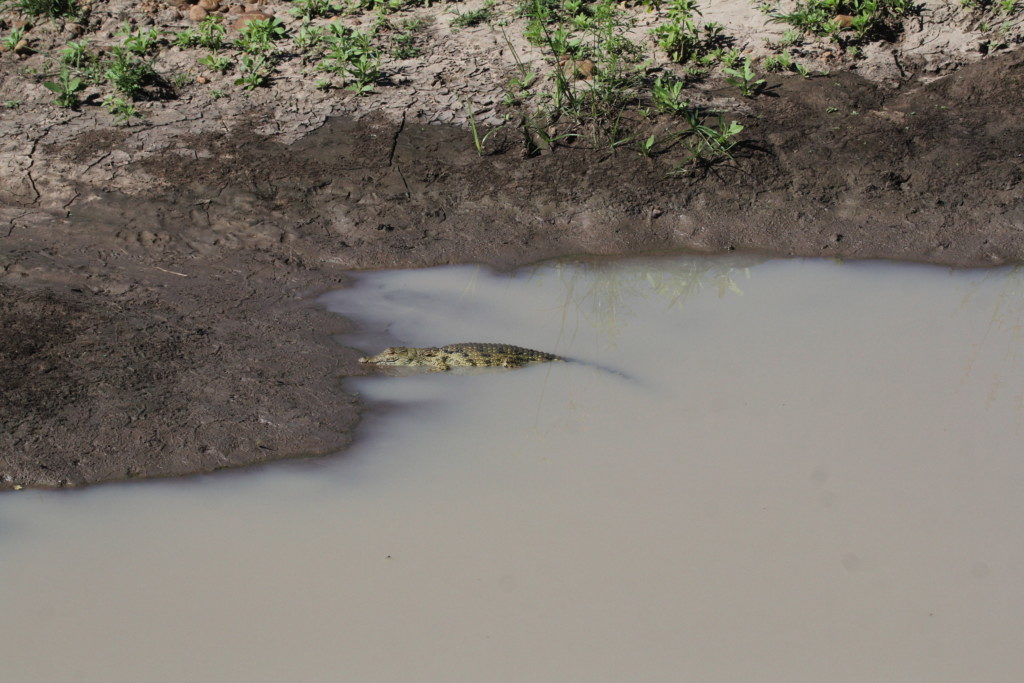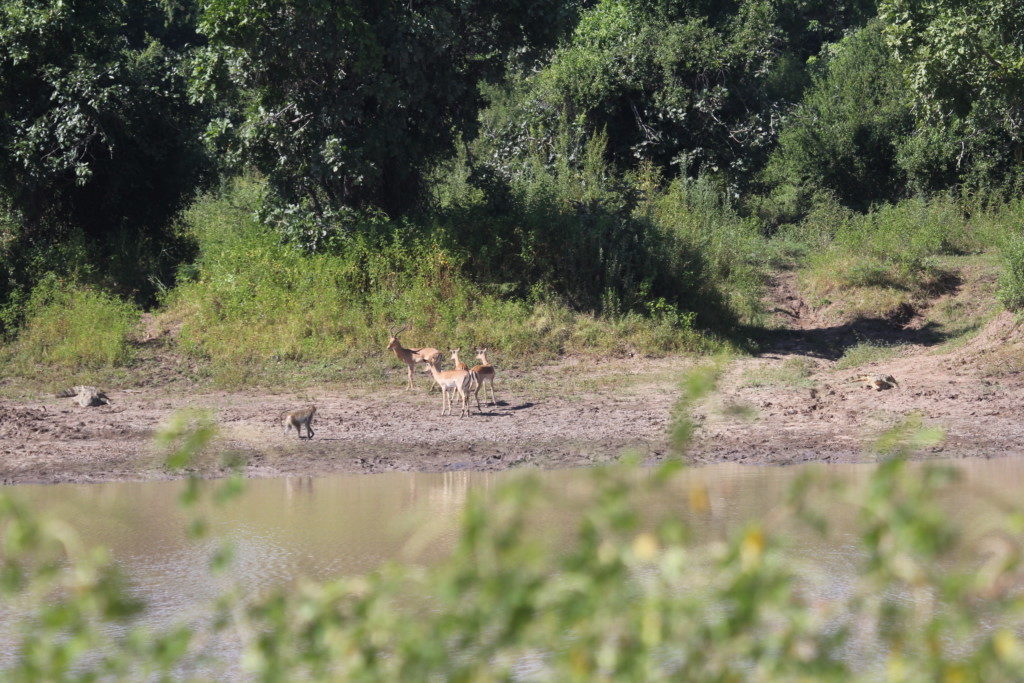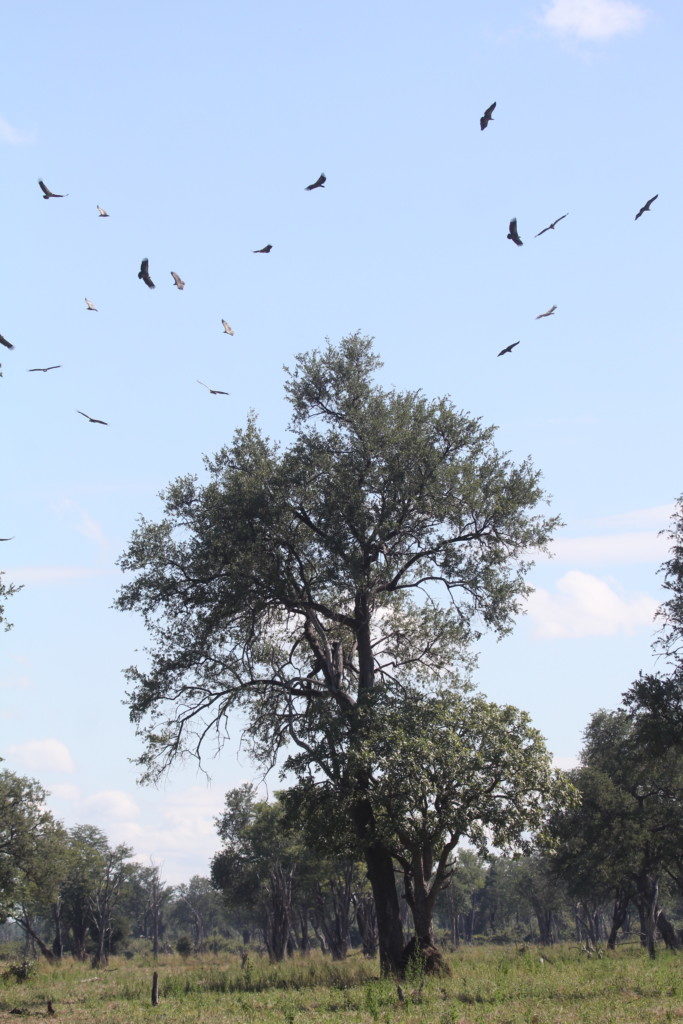 These guys work in the park.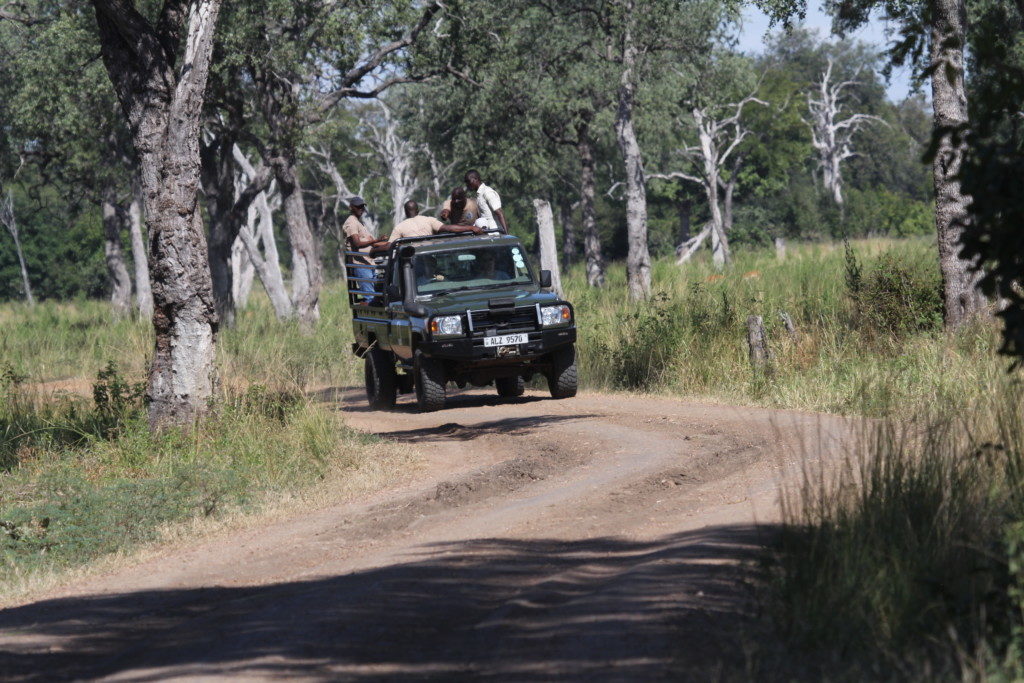 And once again it was back to Marula Lodge for lunch and a siesta!