After leaving the museum, we headed back past the airport to the festival grounds.  We were lucky the Aranui was in port, otherwise we wouldn't have gotten a chance to see the traditional Ua Huka dancers!  On the map below, I have indicated where this is with the blue arrow.  We drove past a small shop, saw how the Arboretum (which we had had all to ourselves!) was now swamped with tourists, then made a quick stop at the airport.
Here is the entrance to the showgrounds, a huge Tiki and lots of tourists!  The dancers were young and enthusiastic and of course at the end a few tourists (including me and Ina) got up to join the fun!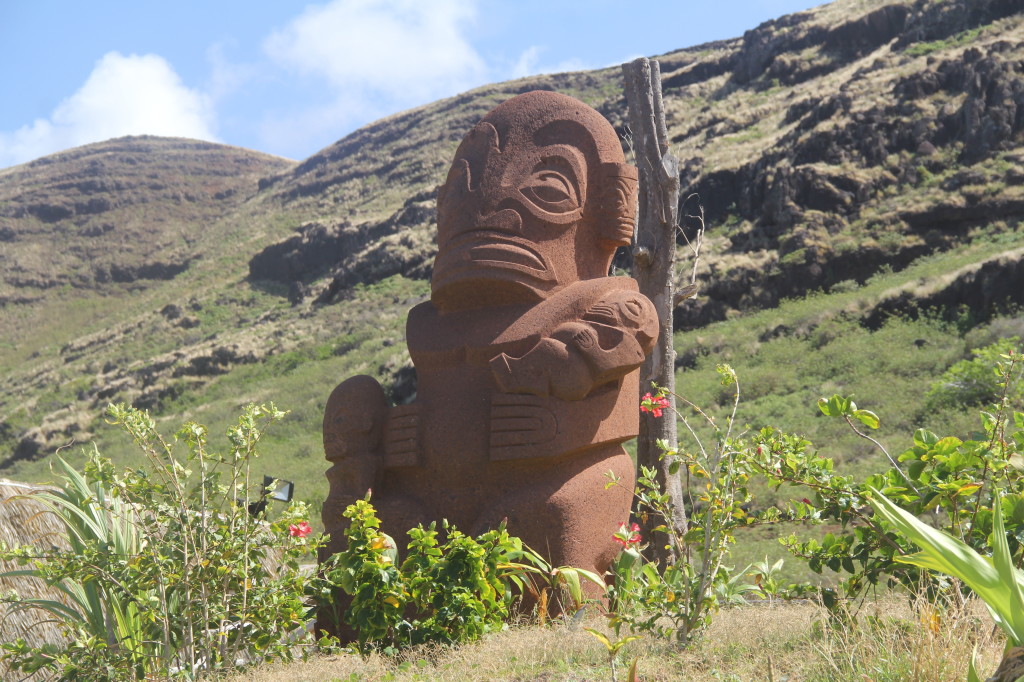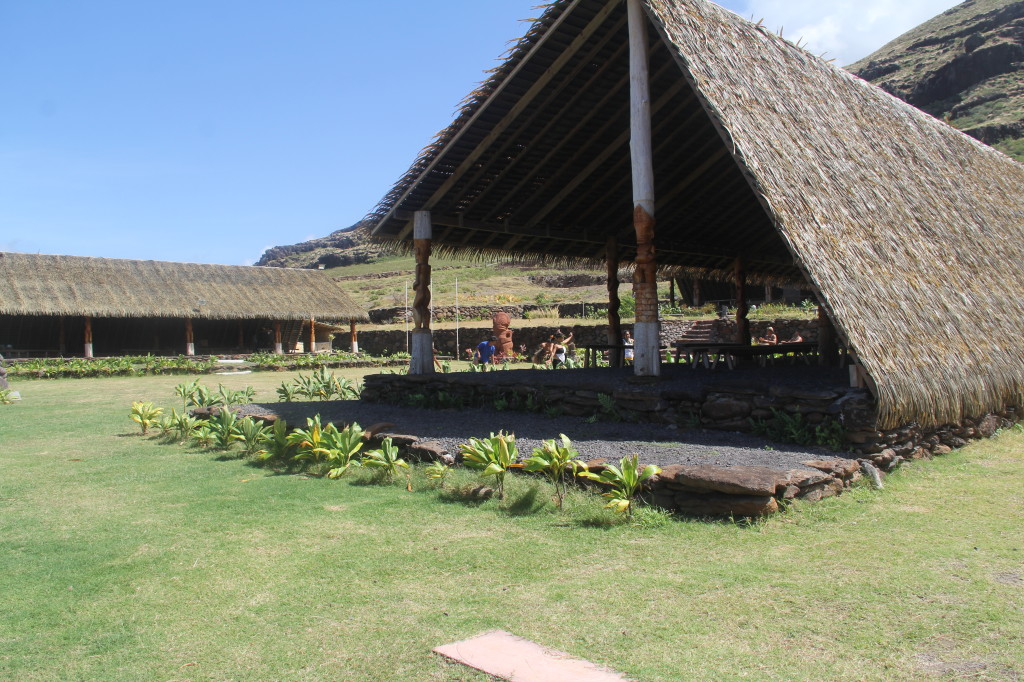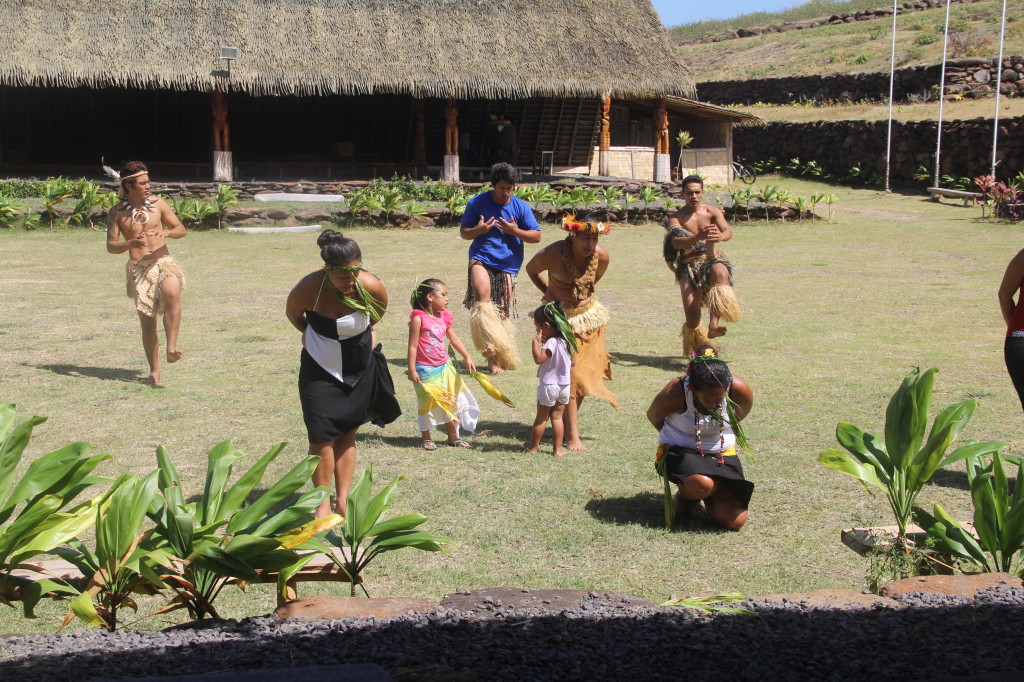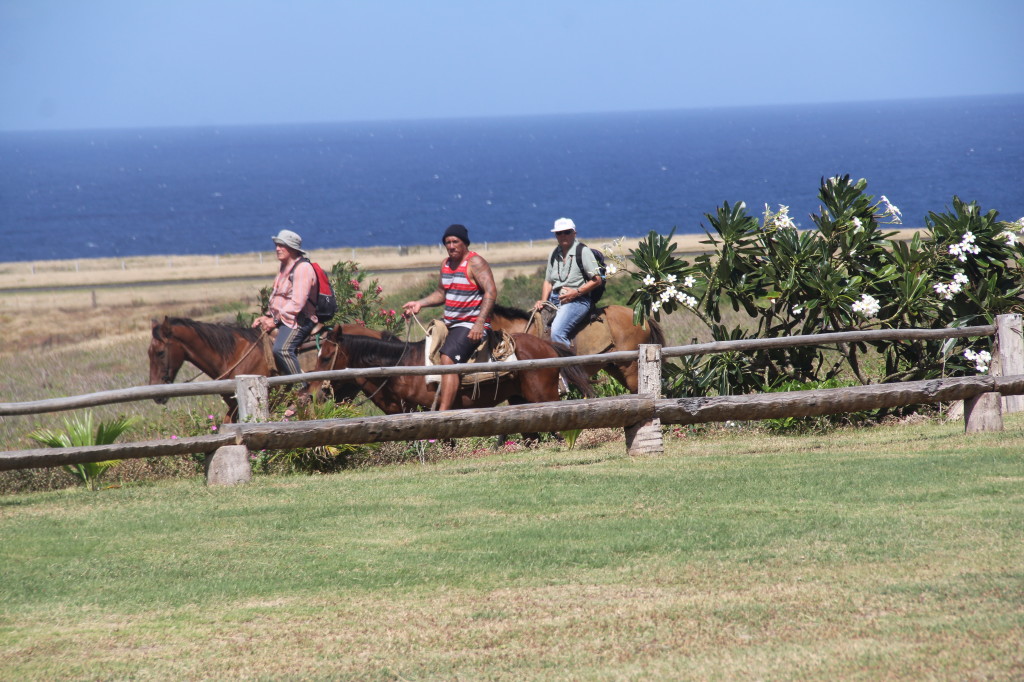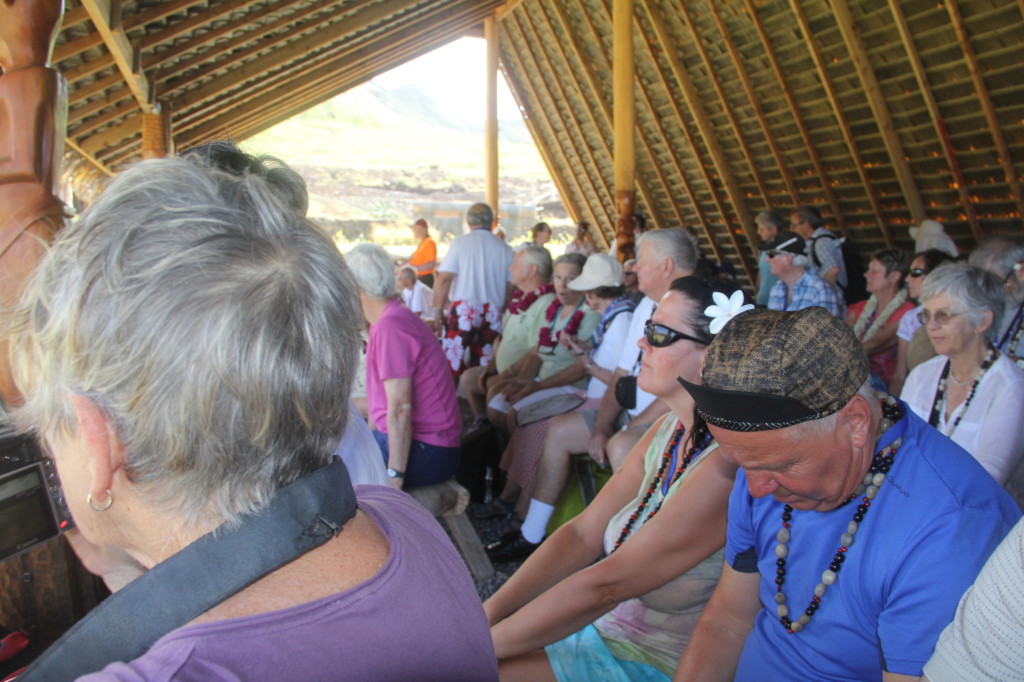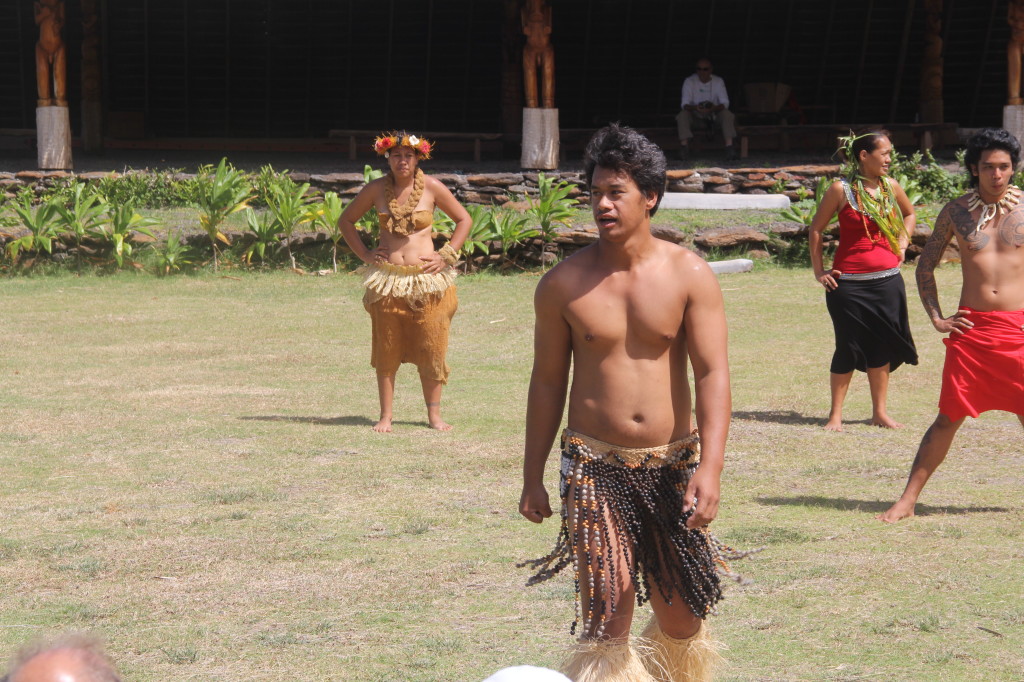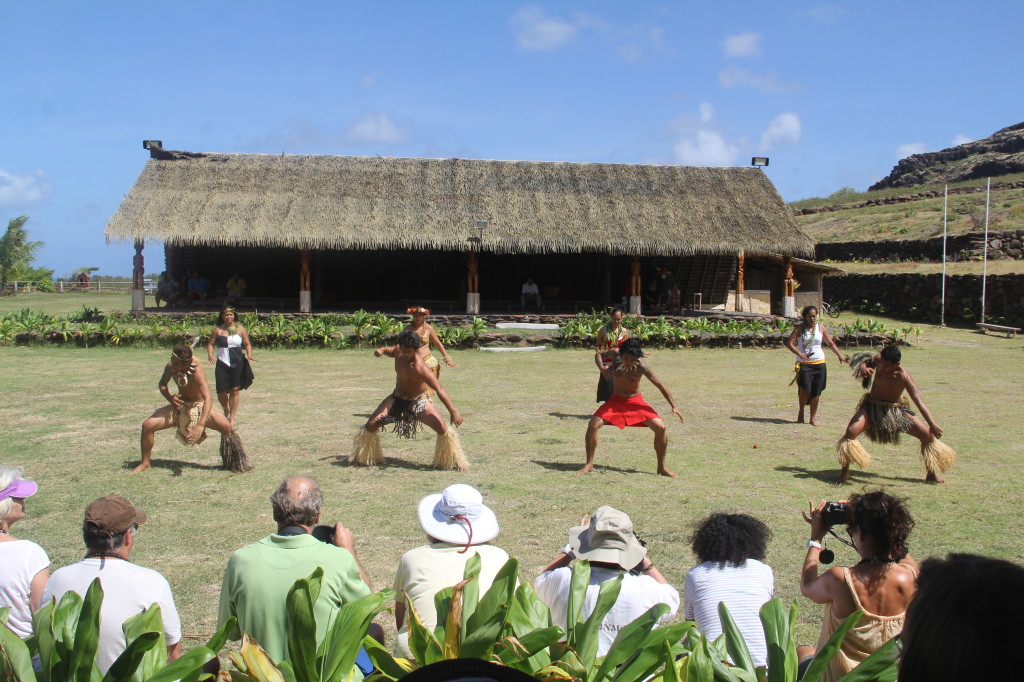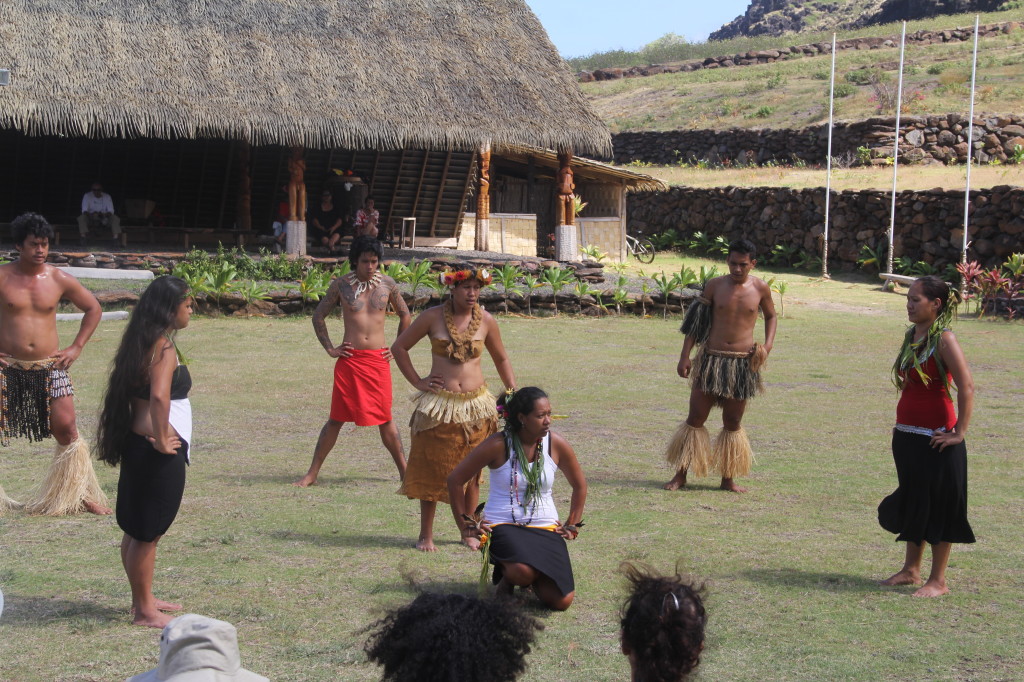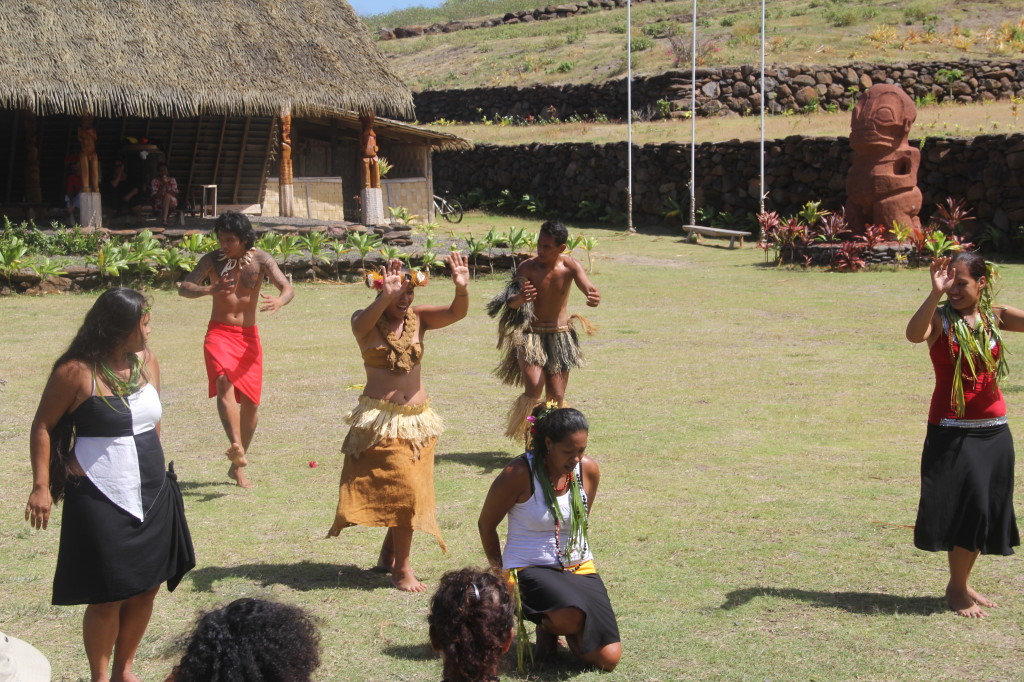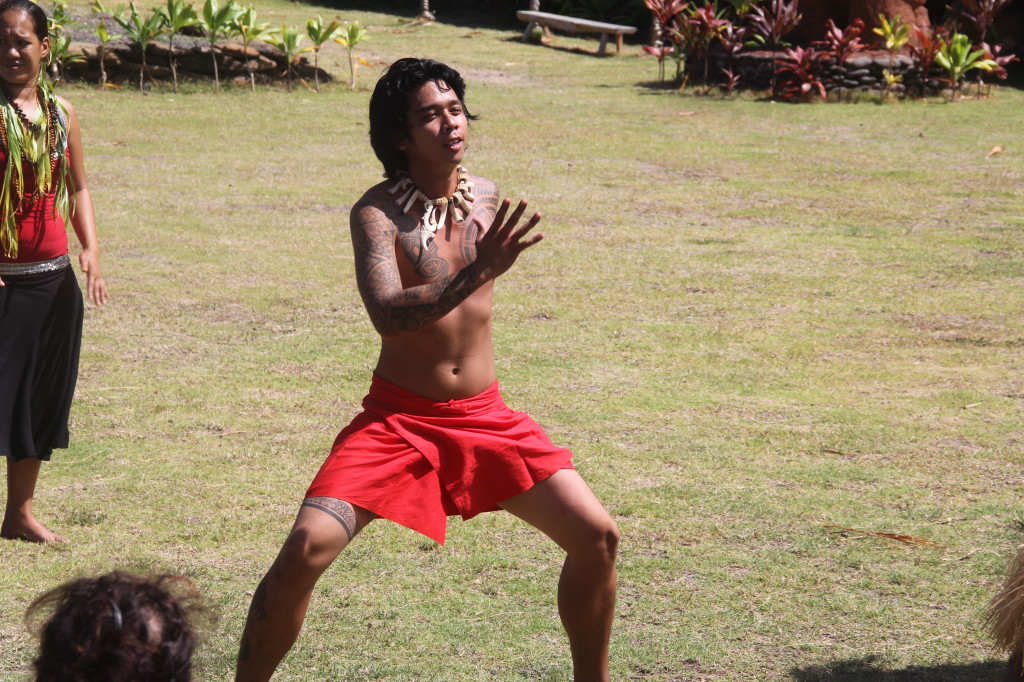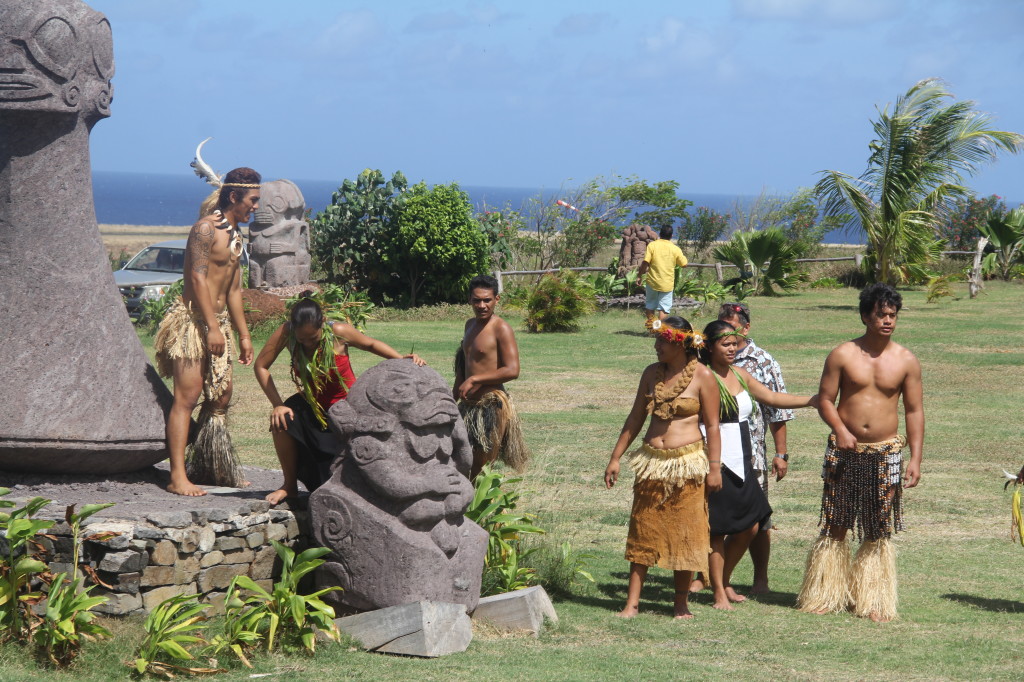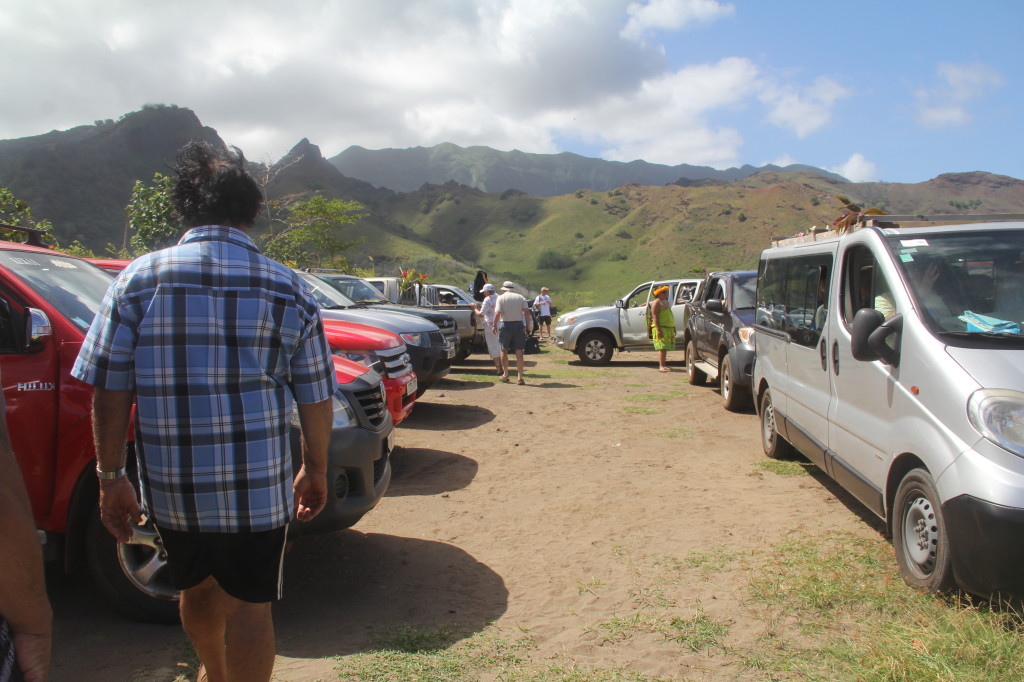 Leaving the showgrounds, we enjoyed a scenic drive, once again running into the traffic jam.  It is shocking how the ship passengers completely overwhelm this island!  I was glad that tomorrow we would have a nice quiet day to go birding!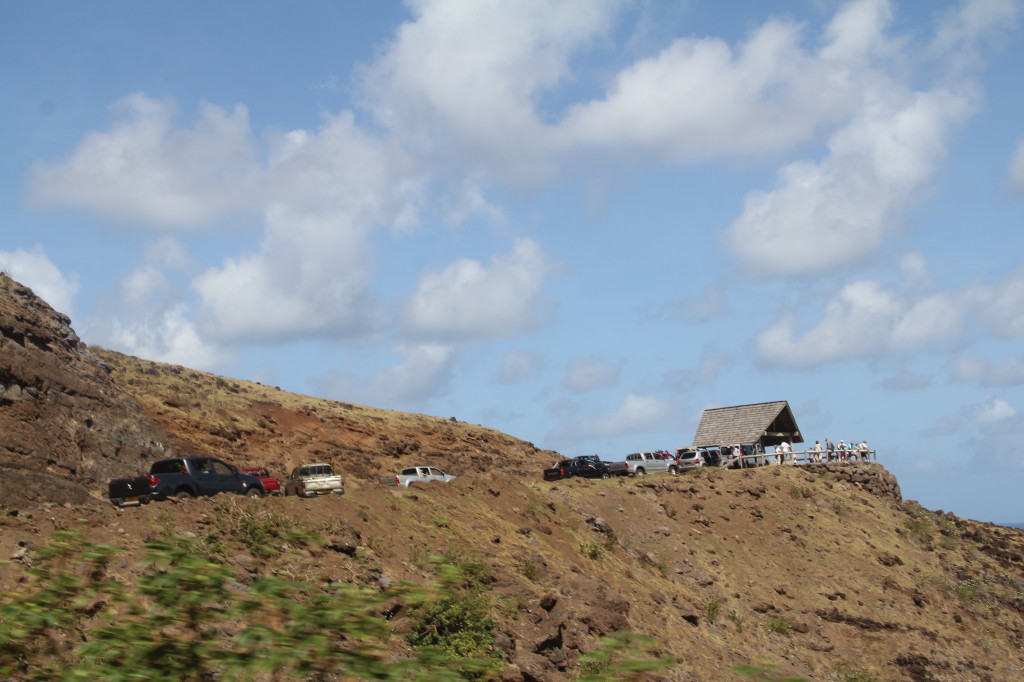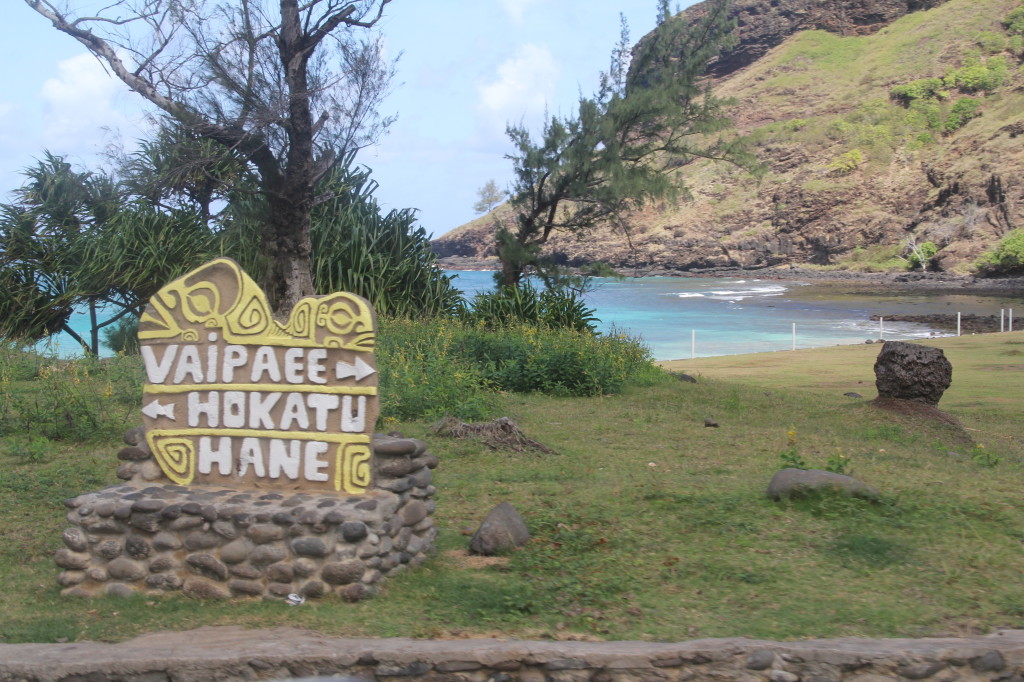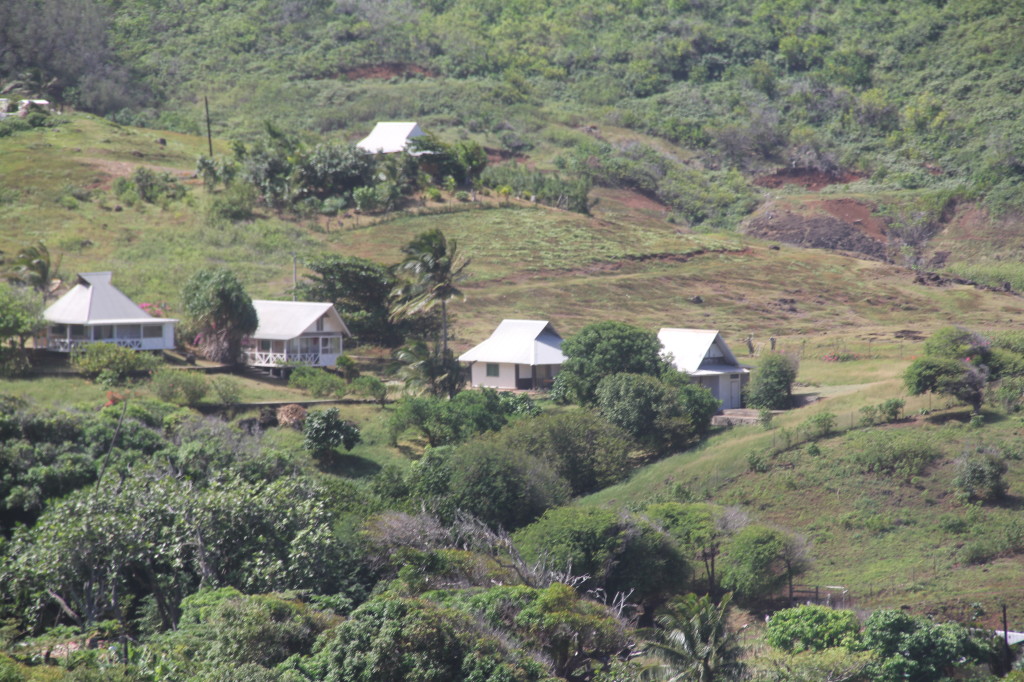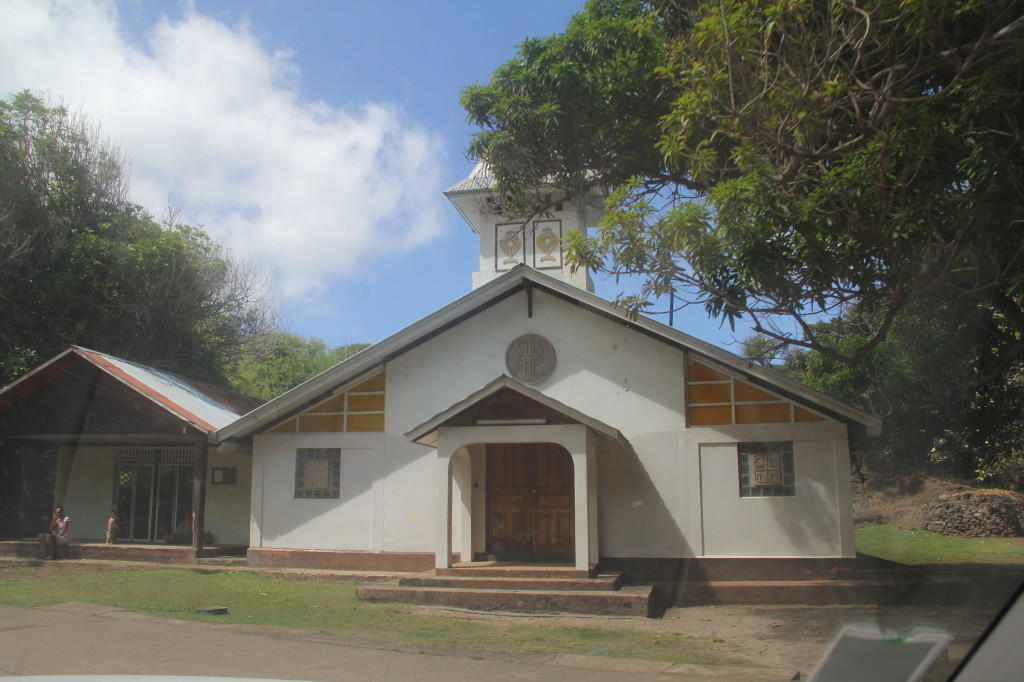 There were two markets available.  The one in Hane was only arranged for the ship passengers.  The wood carvings are beautiful but not cheap!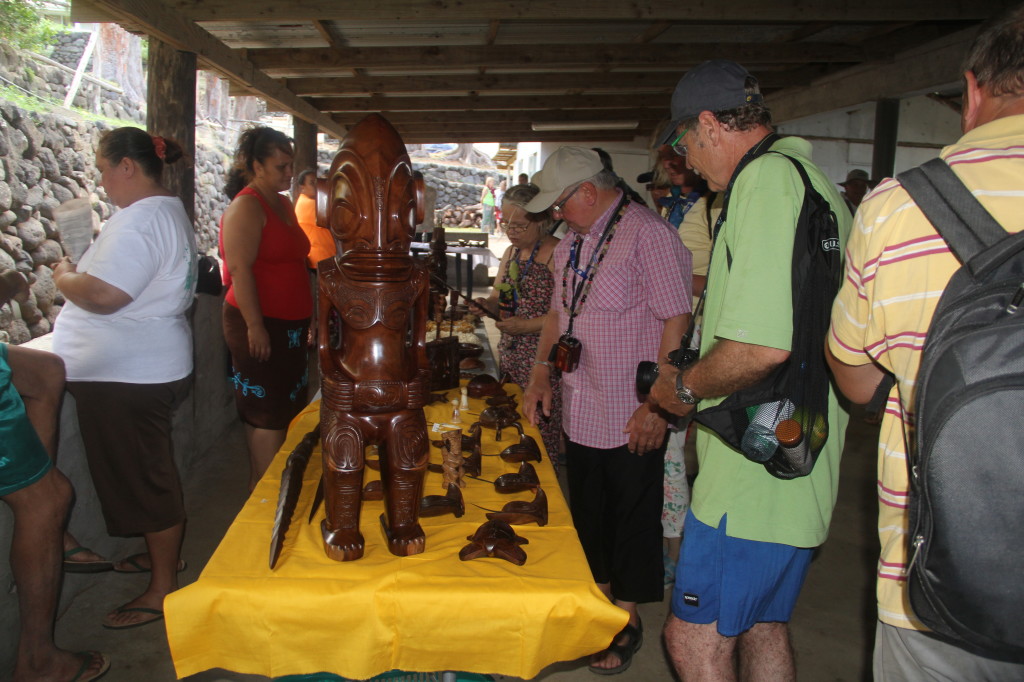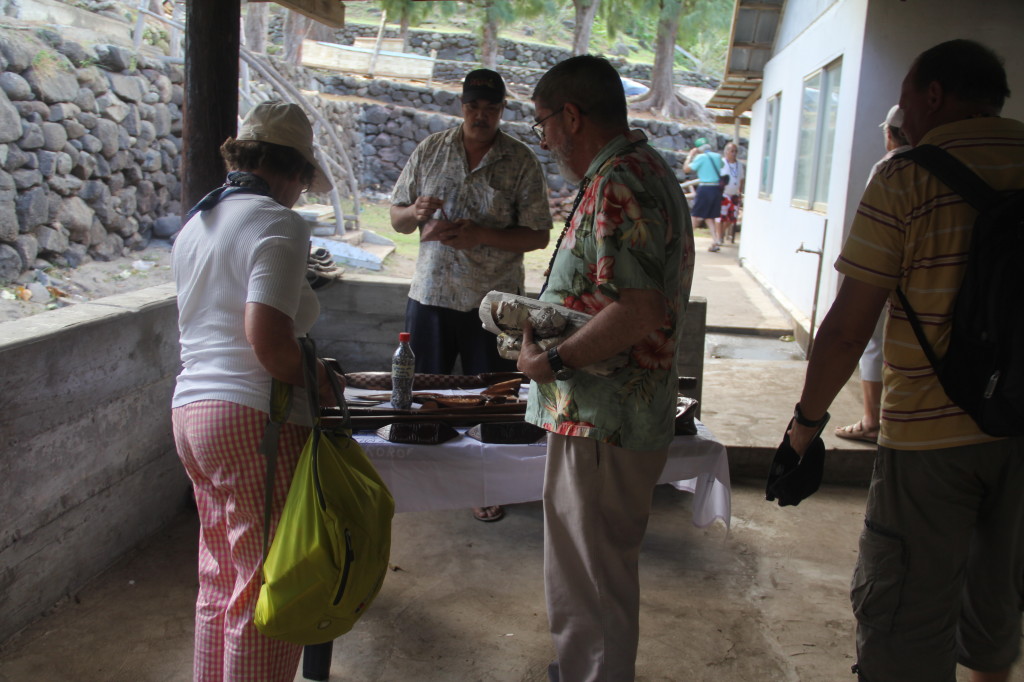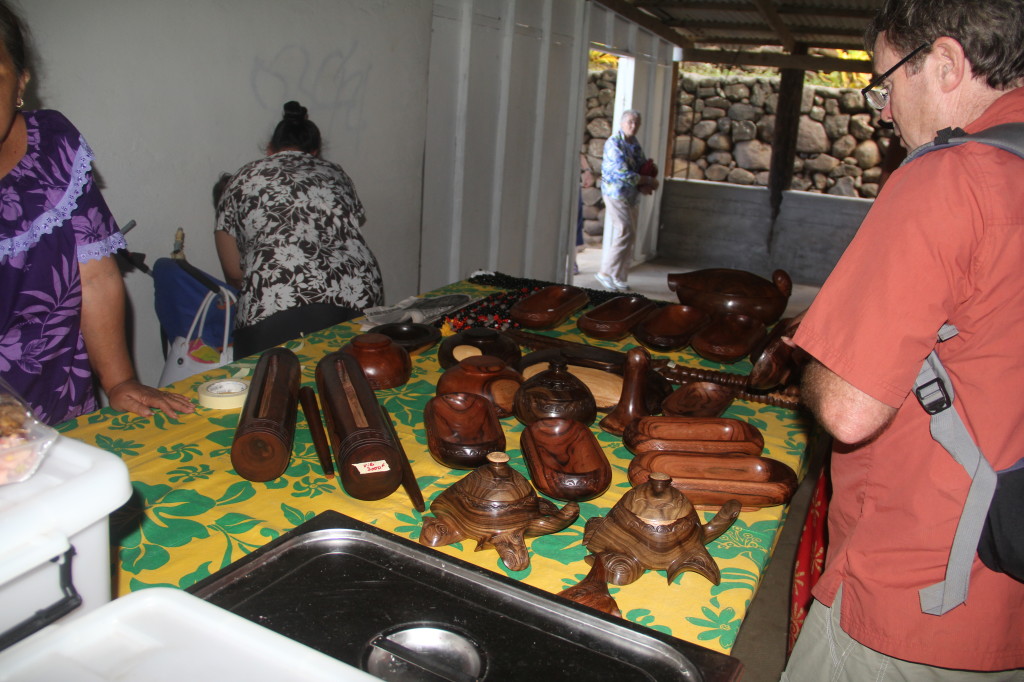 The shop in Hokatu is in a permanent shop but opens sporadically – definitely when the Aranui is in port or on request for people staying on the island.  Since I didn't want to have to deal with AQIS (Australian quarantine), I didn't buy any wood products, just a DVD of Marquesan dance.