When planning this trip, I was really torn between staying out at Katherine Gorge in one of the caravan parks or in town.  The deciding factor came down to price (town is much cheaper) and the fact that the Gorge is only a half hour drive from town.  Even better, Knotts Crossing Resort is out on the main road heading towards the Gorge, plus I stumbled on a special rate that included breakfast.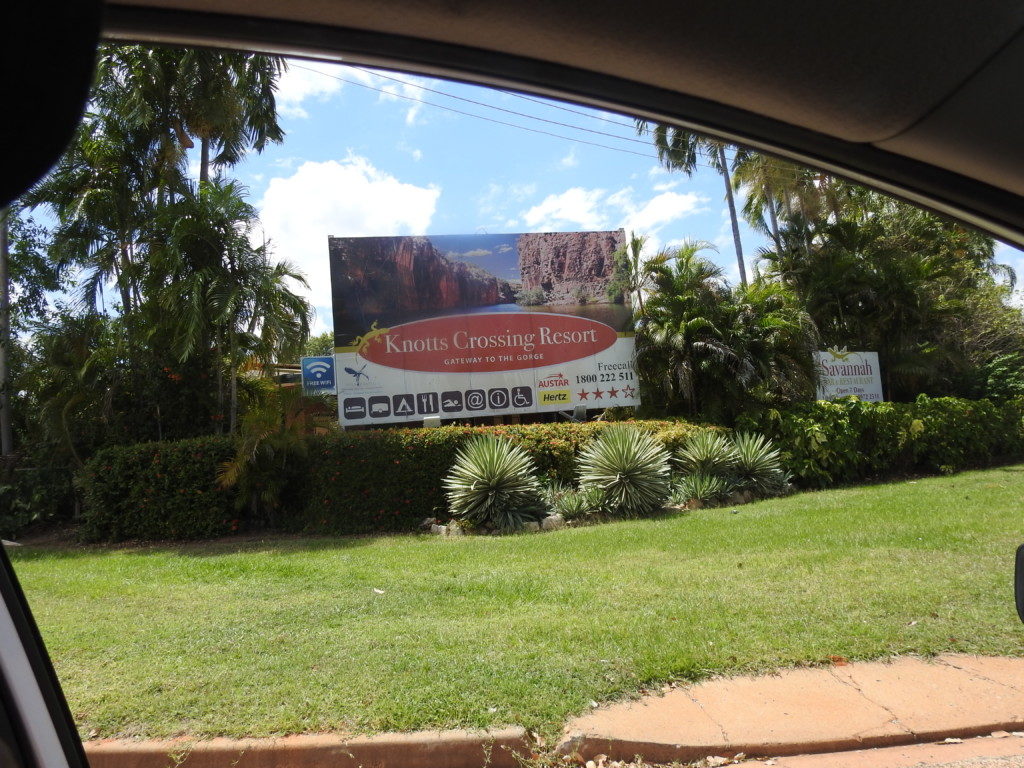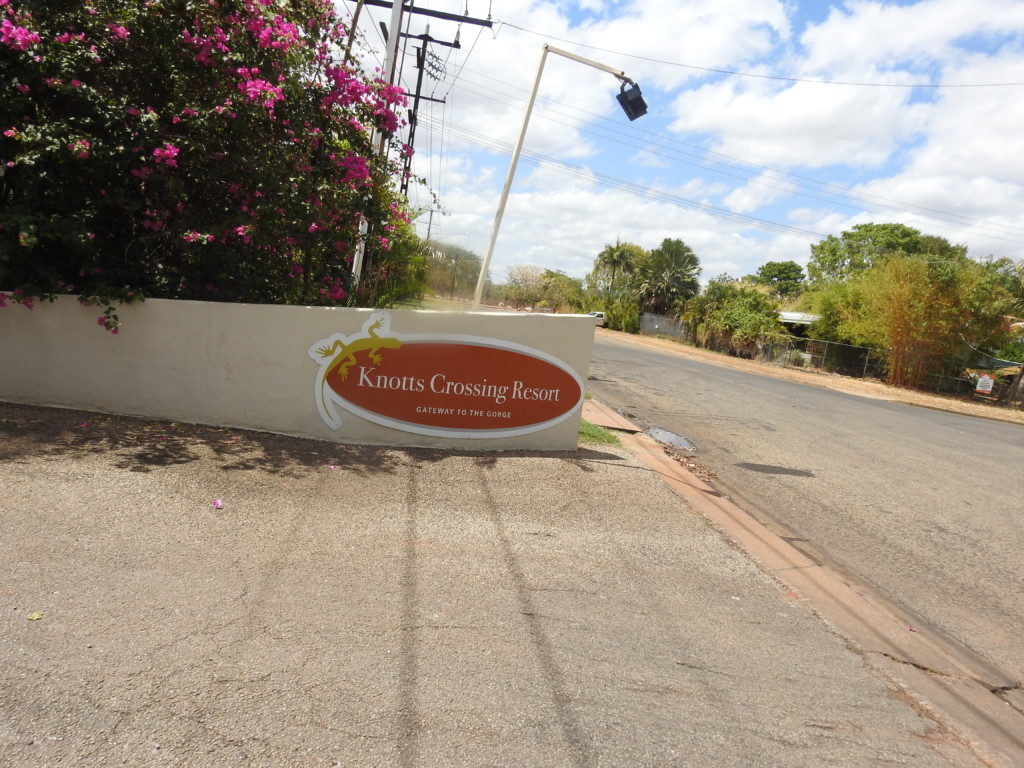 After checking in, they told me how to find the car park closest to our room.  The grounds are very nice, full of trees and birds of course!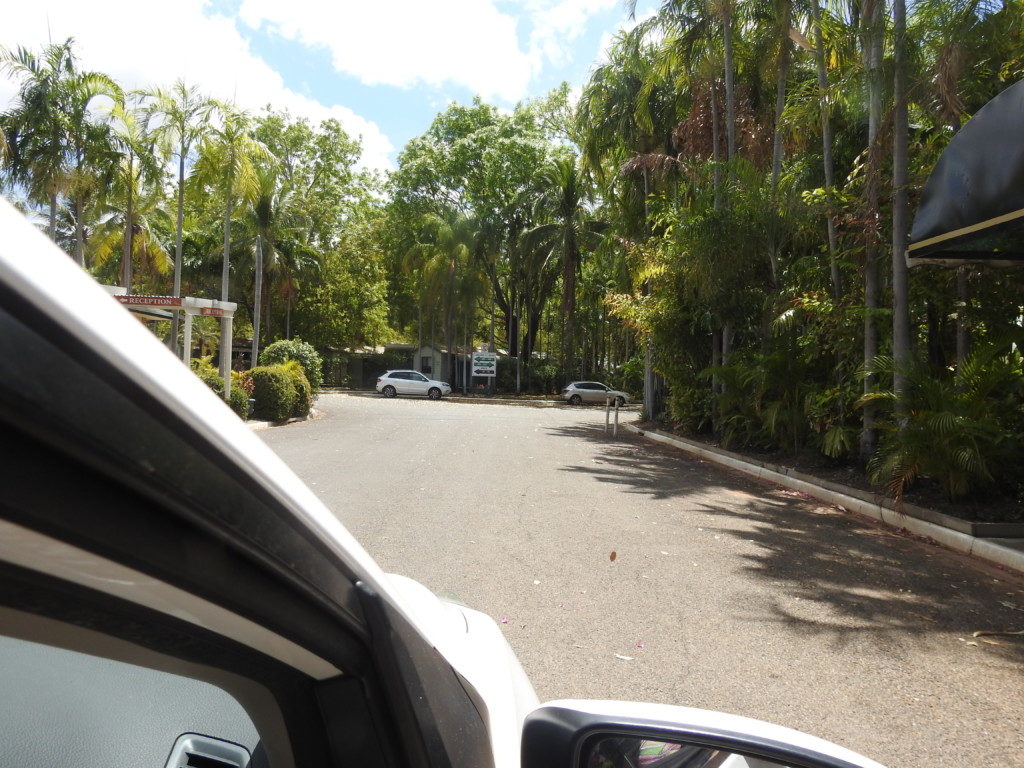 Our room was in this block fairly close to reception and the swimming pool.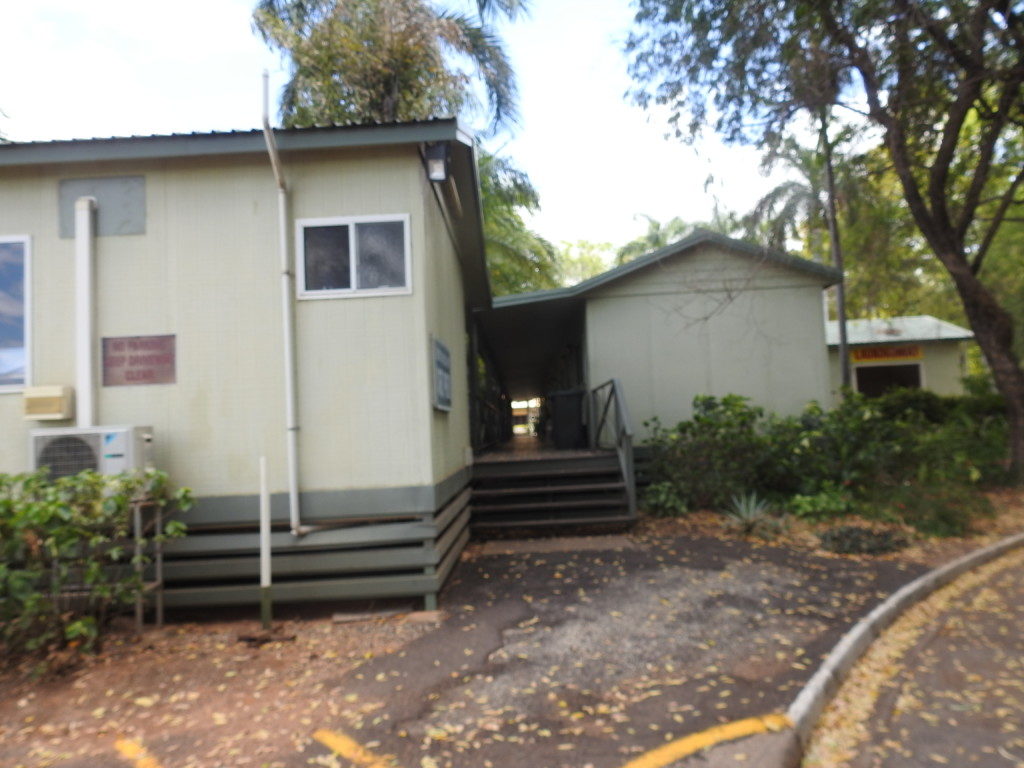 The rooms are neatly furnished with a double bed and 2 bunks which is standard for a caravan park.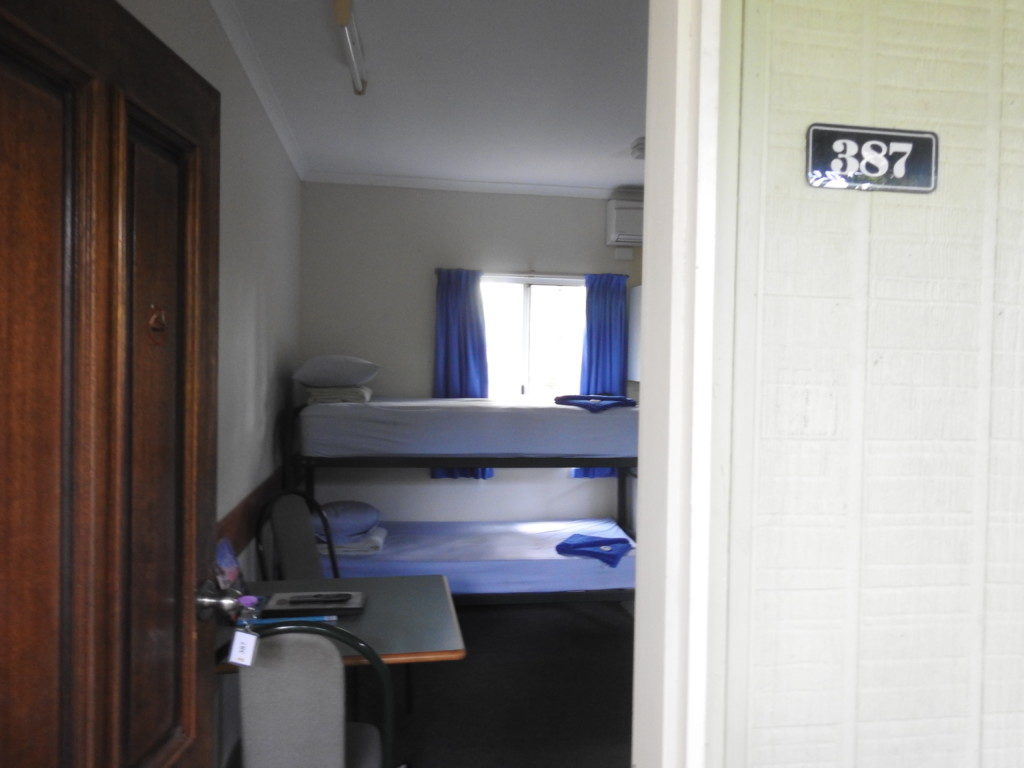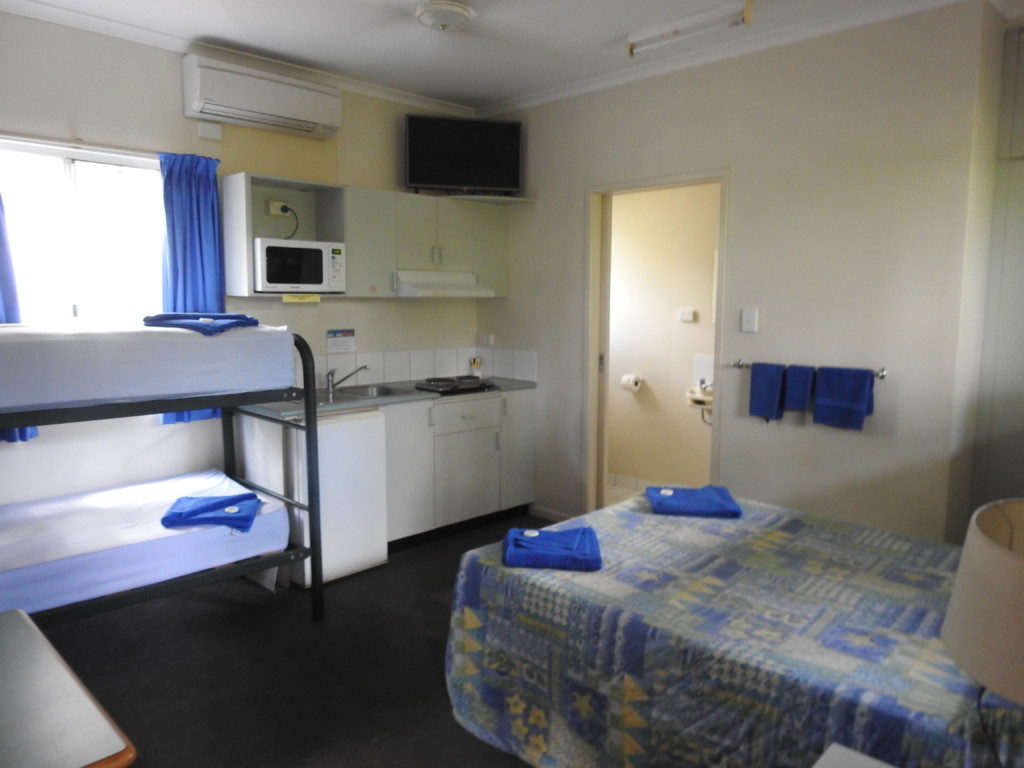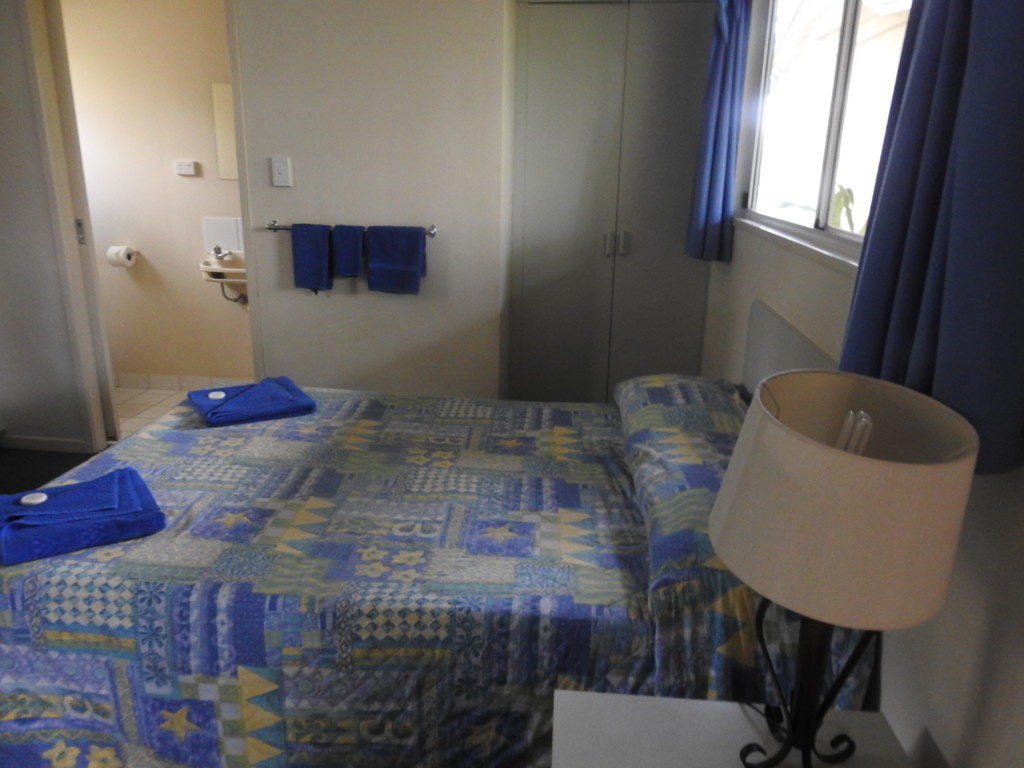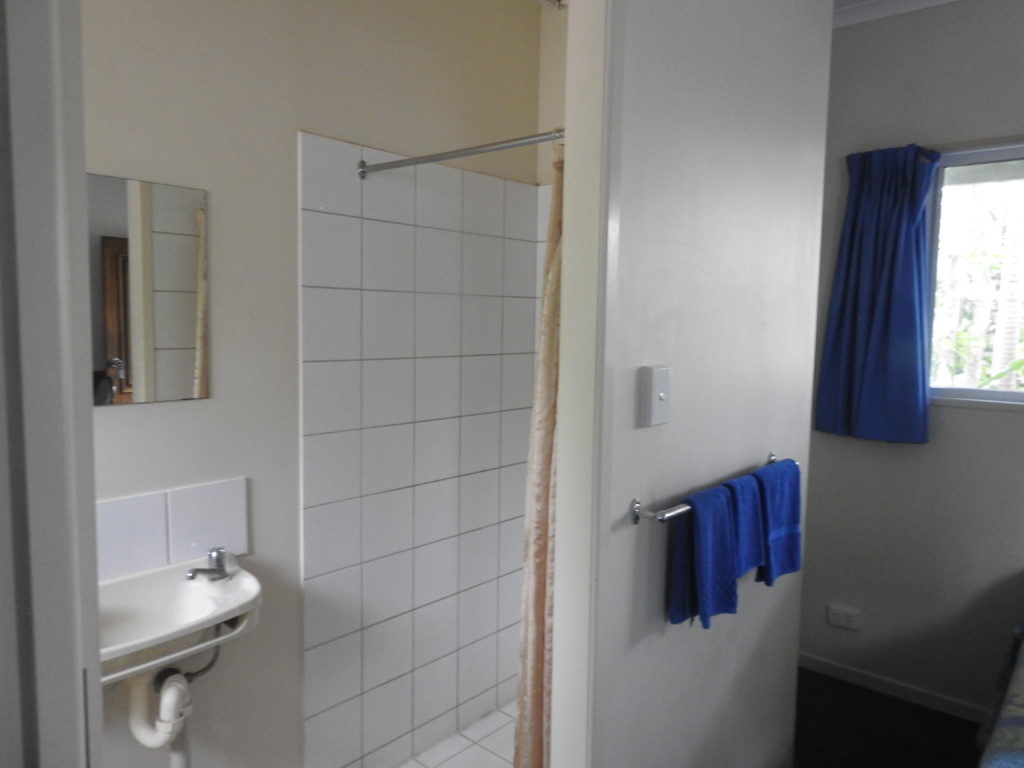 I found that if I lie on the bed near the open door I can JUST barely connect to the wifi.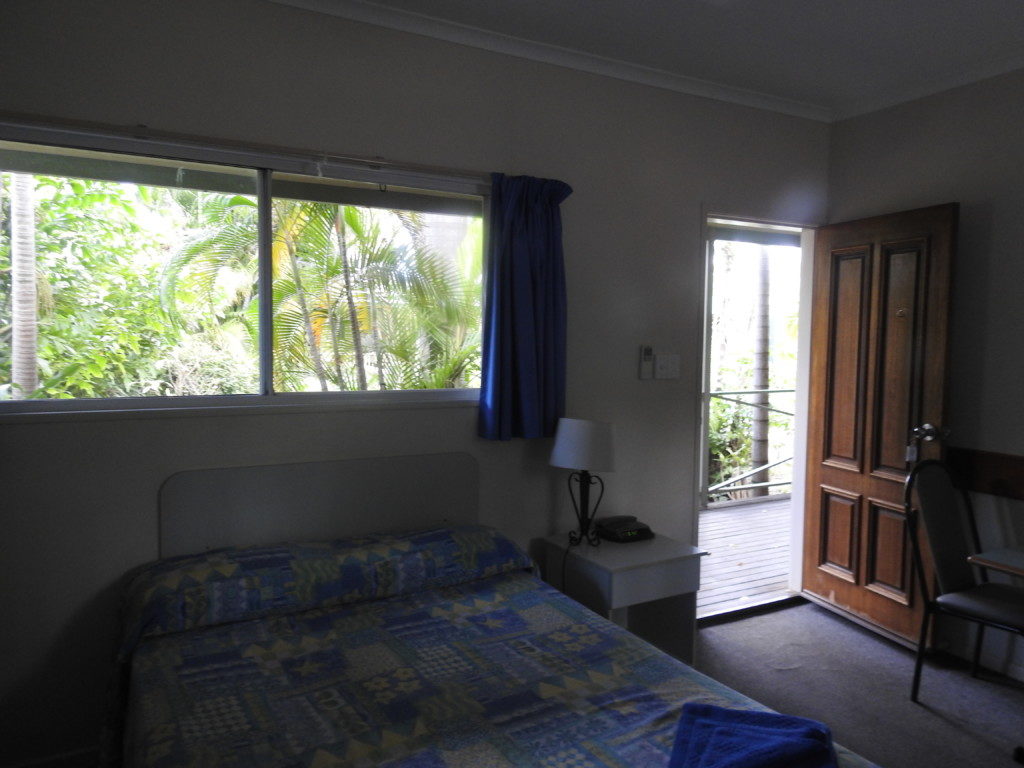 A nice little swimming pool, we didn't have time to use it though.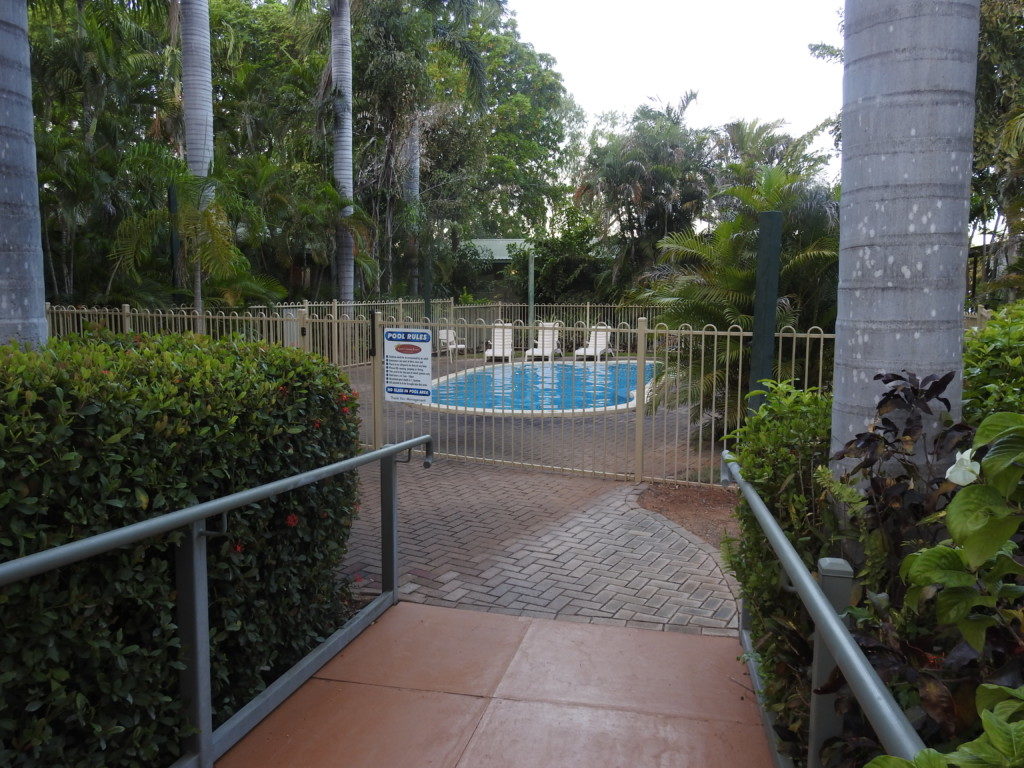 We were happy with Knotts Crossing Resort as a budget option in Katherine and would stay there again if we went back.  Be on the look out with online booking sites for special deals like the one we got that includes breakfast.  They were happy to pack a breakfast for us to take to Katherine Gorge as a picnic, the 2nd morning we got up early and ate at the buffet which opens around 6am-ish.