We only had one day and since I had a mission – see the 2 endemic parrots of Dominica, I went looking for a hotel as close as possible to the Syndicate Reserve, where they can be seen.  The Tamarind Tree fit the bill for location and it turned out to be a really nice place with amazing views!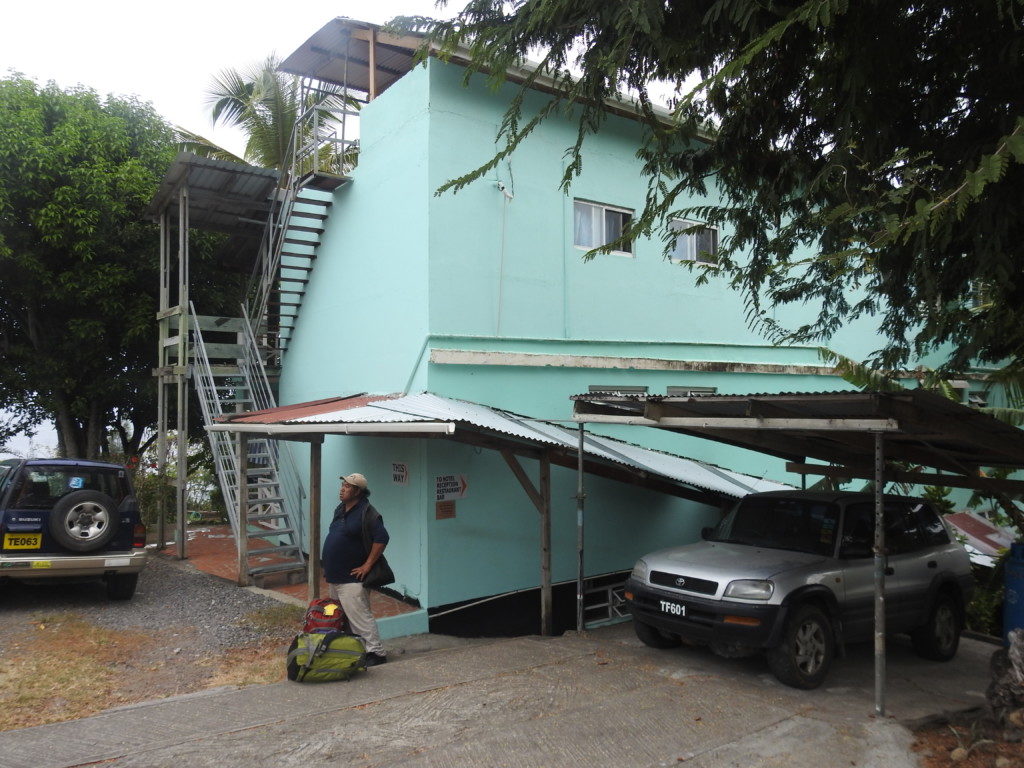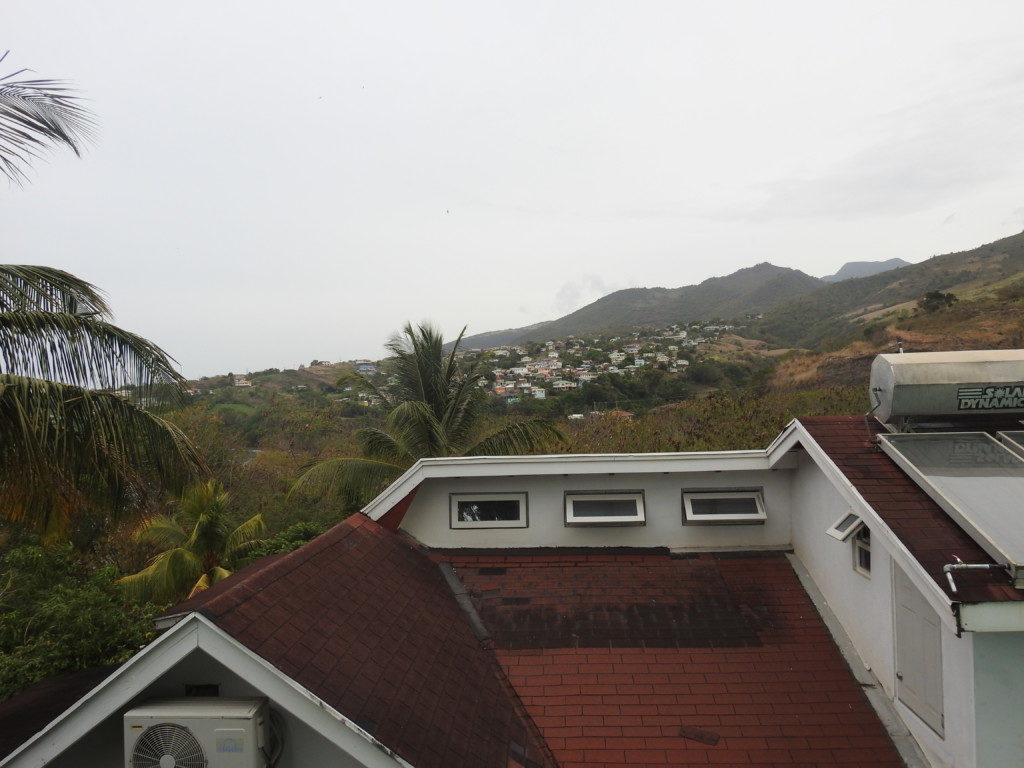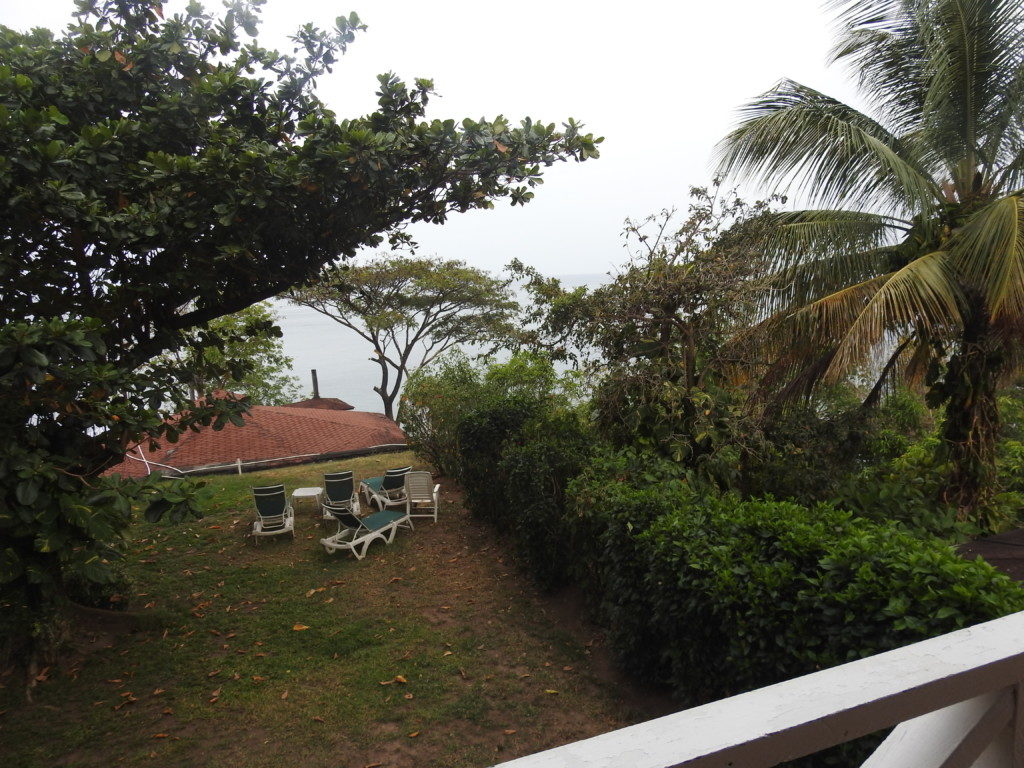 Unfortunately with a late flight we didn't have time to use the inviting pool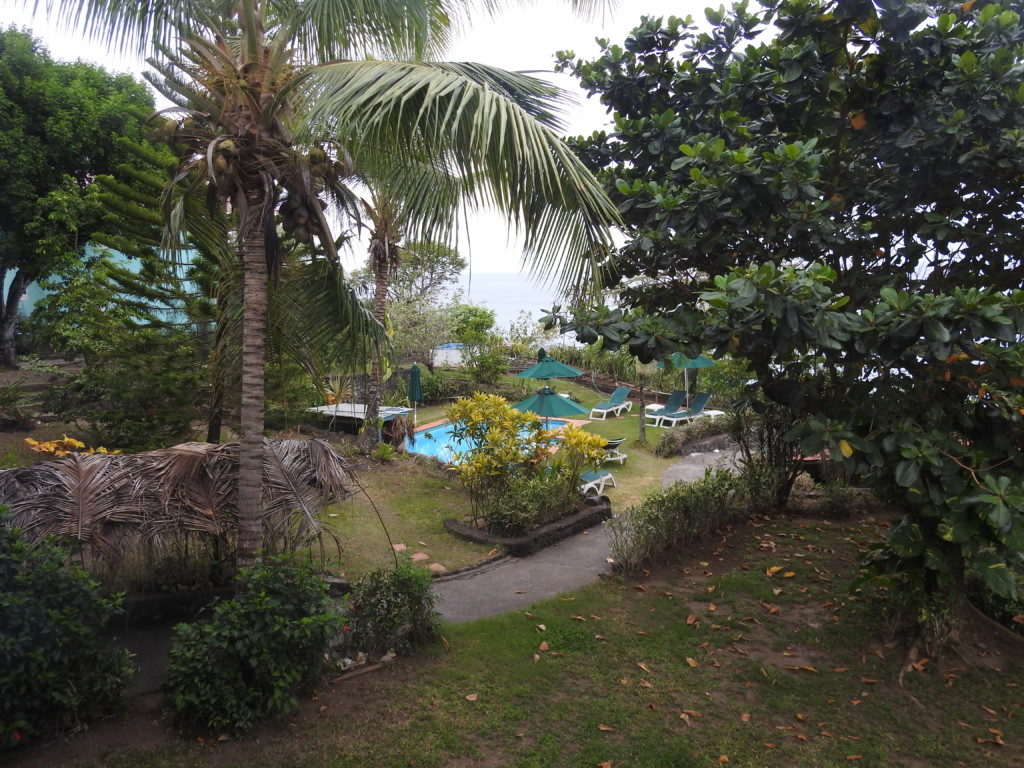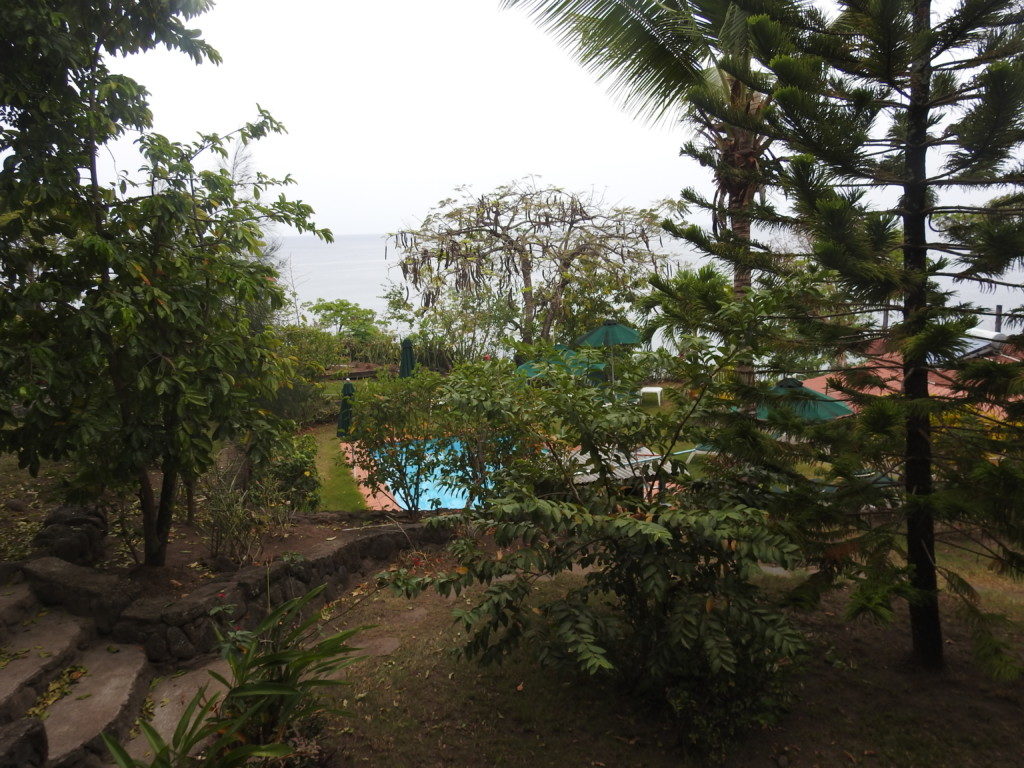 The room was large, clean and very comfortable.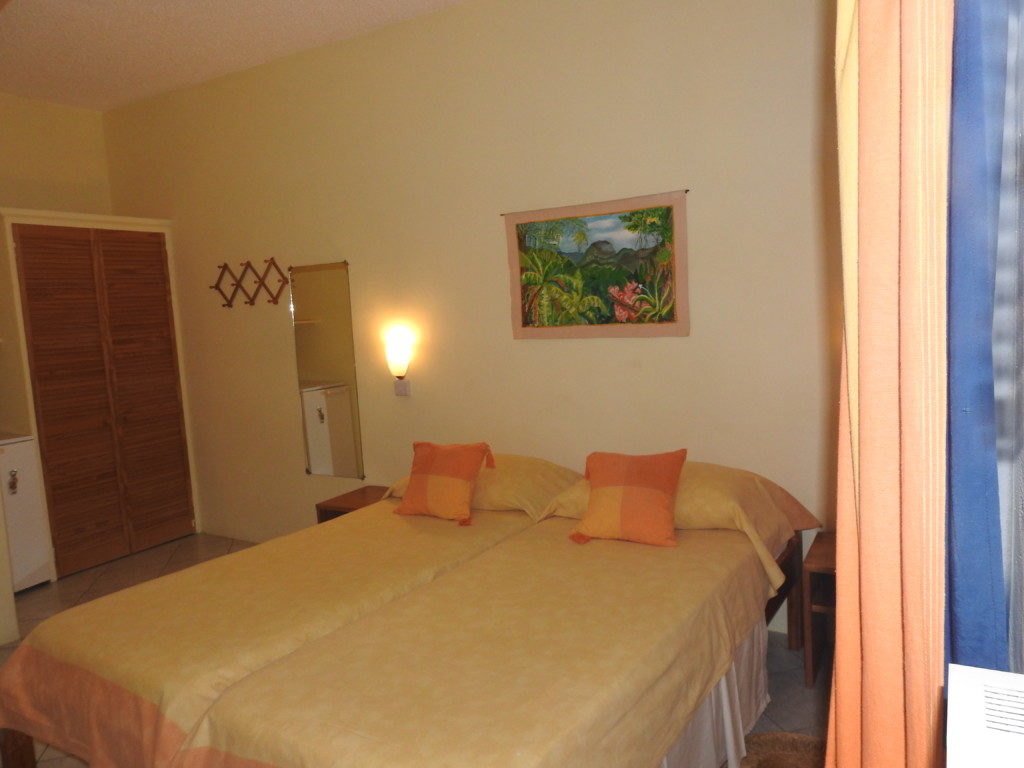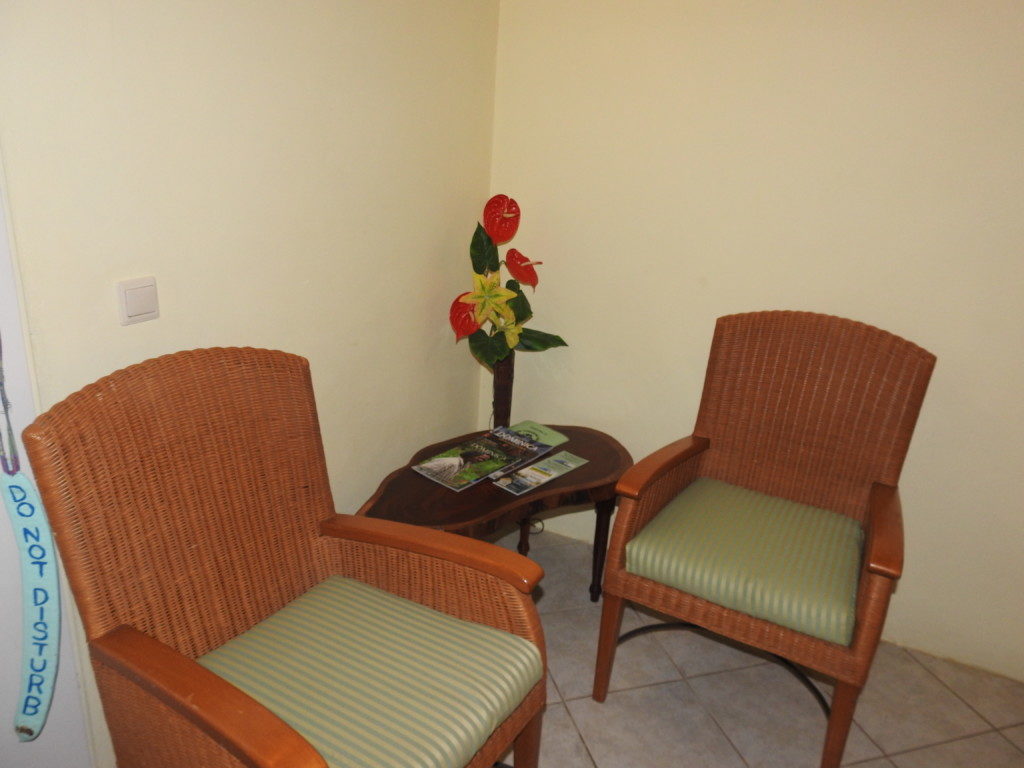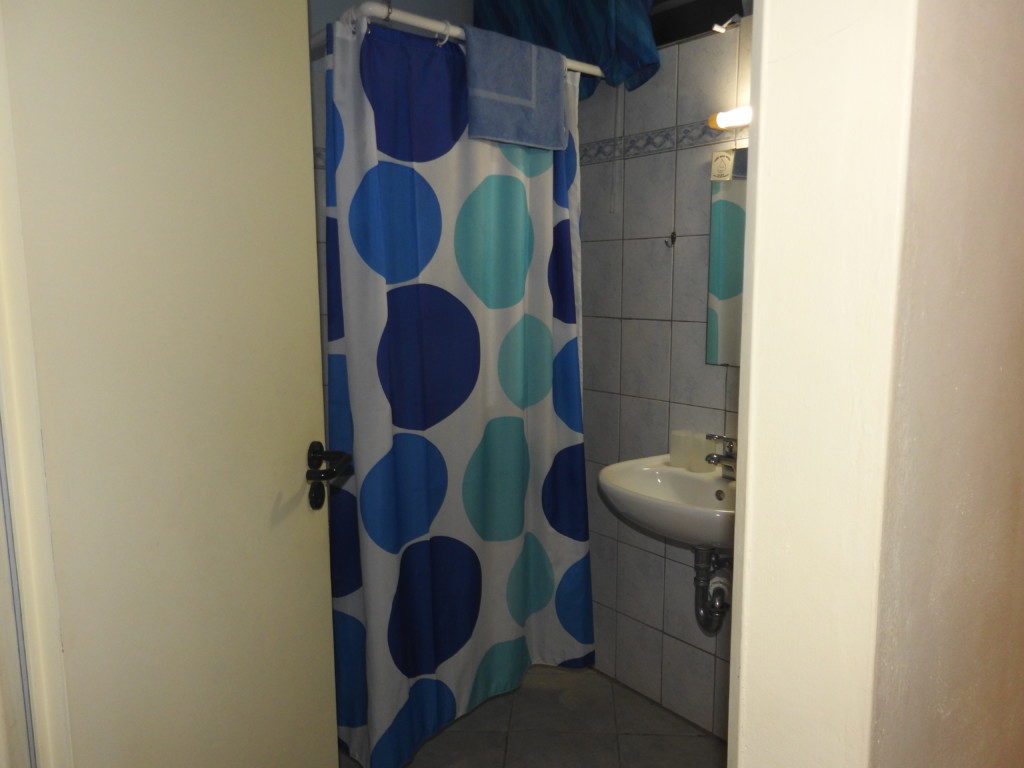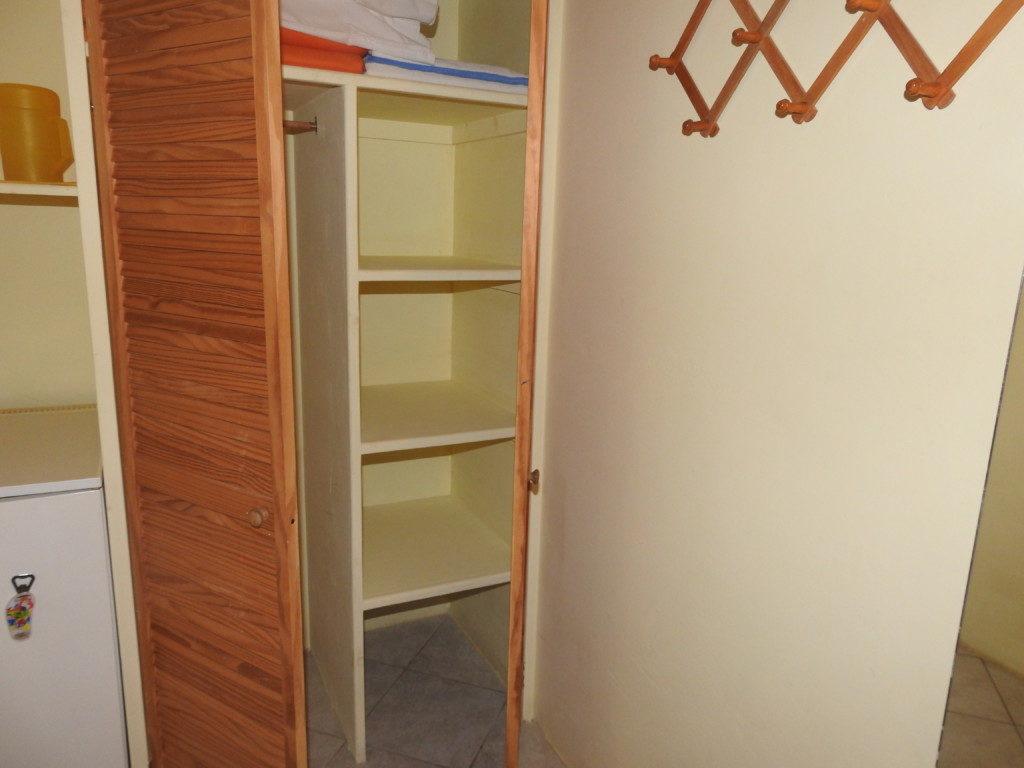 The rooms open onto a large verandah with tables and chairs to relax and enjoy the view.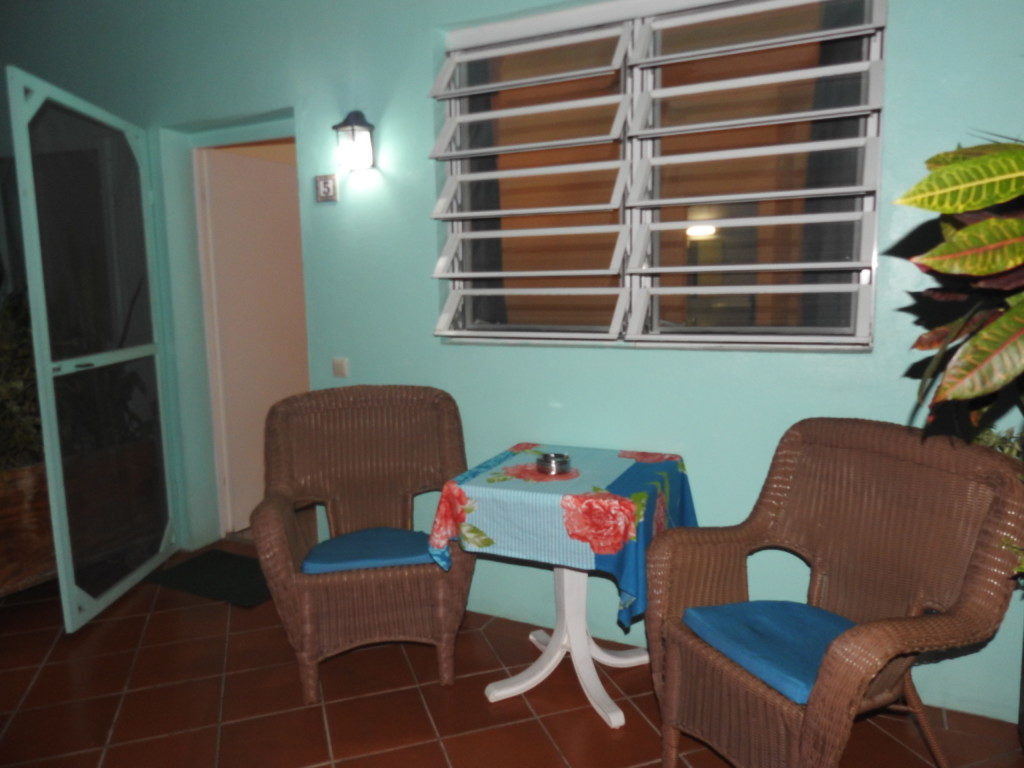 I loved the artwork in the room!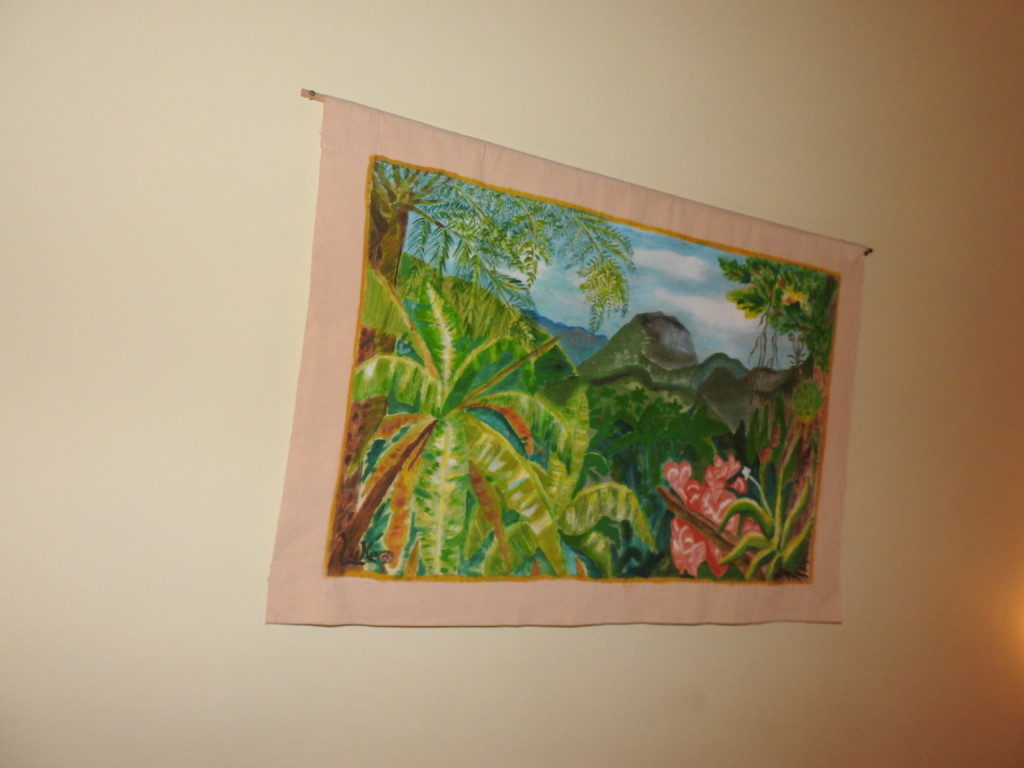 We had dinner in the restaurant which was good.  The wifi works here so I was able to get caught up.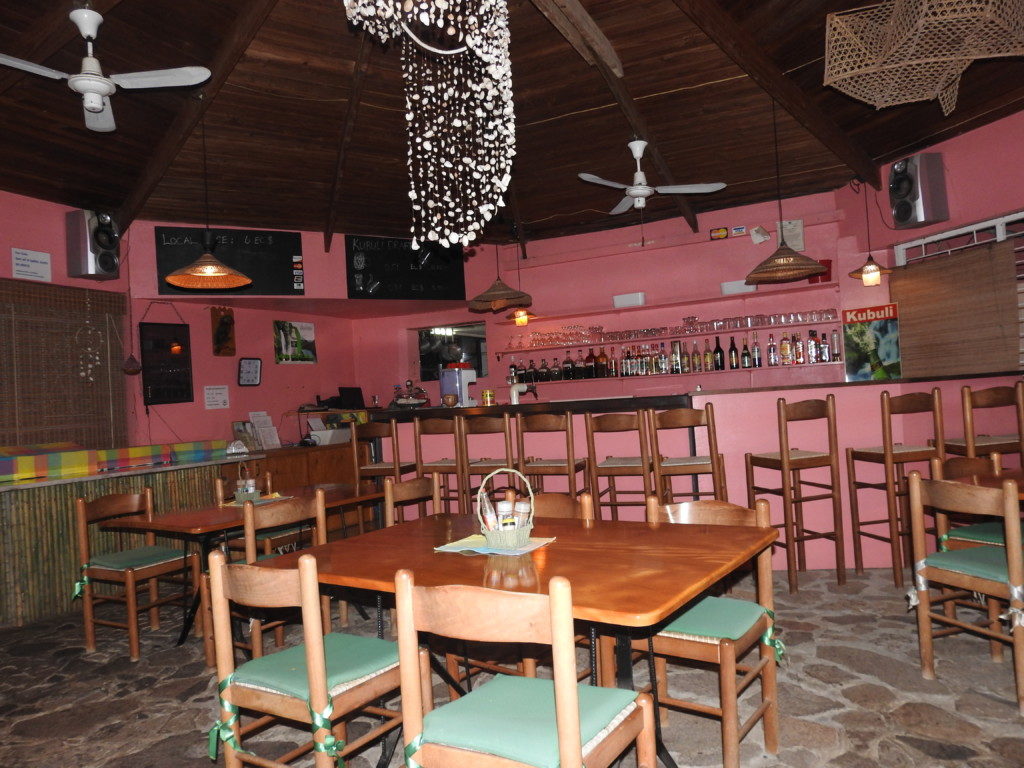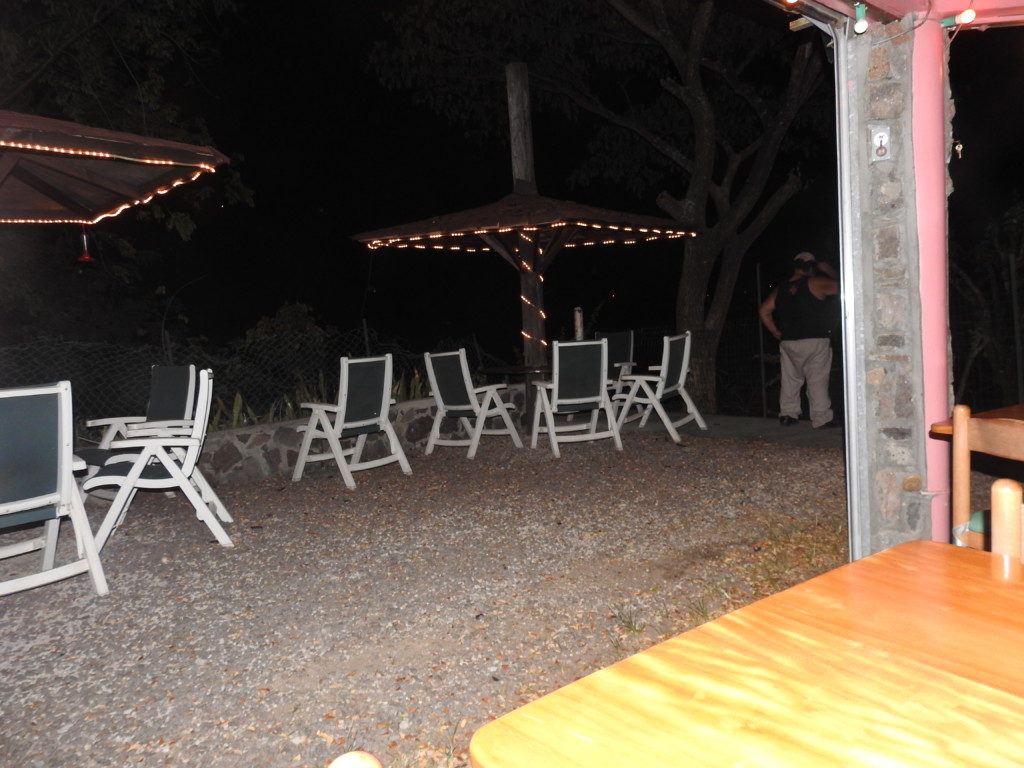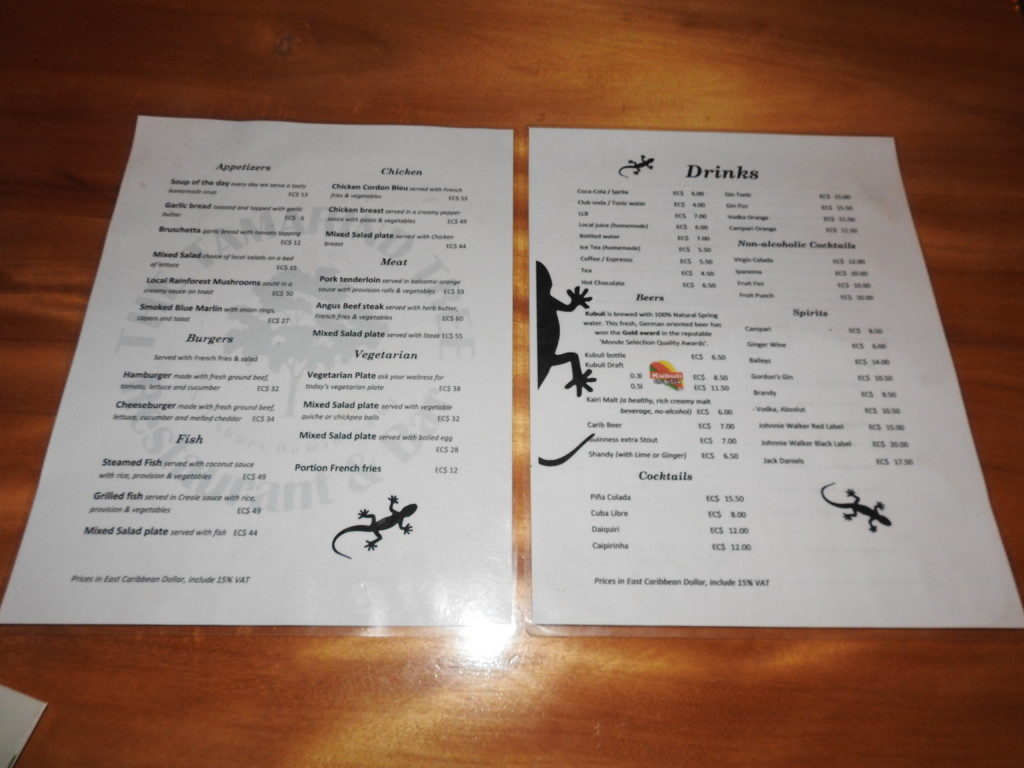 They do have some parrots items for sale.  I was tempted by this huge wooden plaque but it would have been a hassle to carry around.  Now that I am home, I wish I would have bought it!  I was hopeful to find something smaller the next day in the market.  I was not to know there wouldn't be enough time to shop!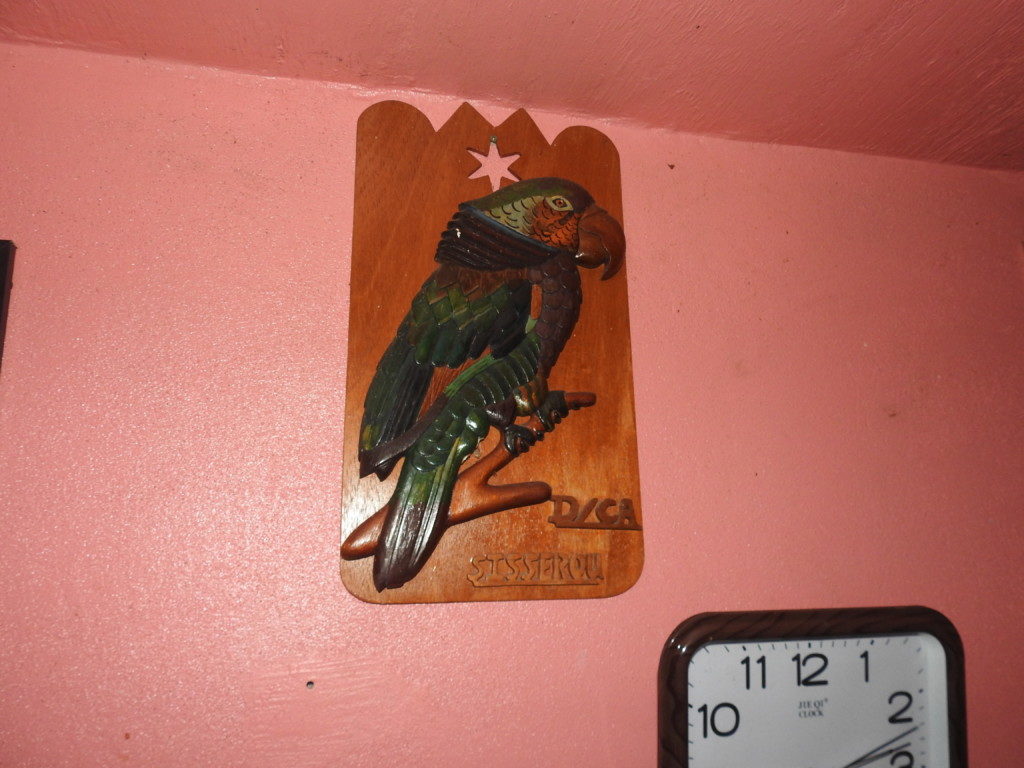 This is what I did buy.  It's actually laminated in plastic and came in a set of 4 so people could use them as placemats but I prefer them as decorative art!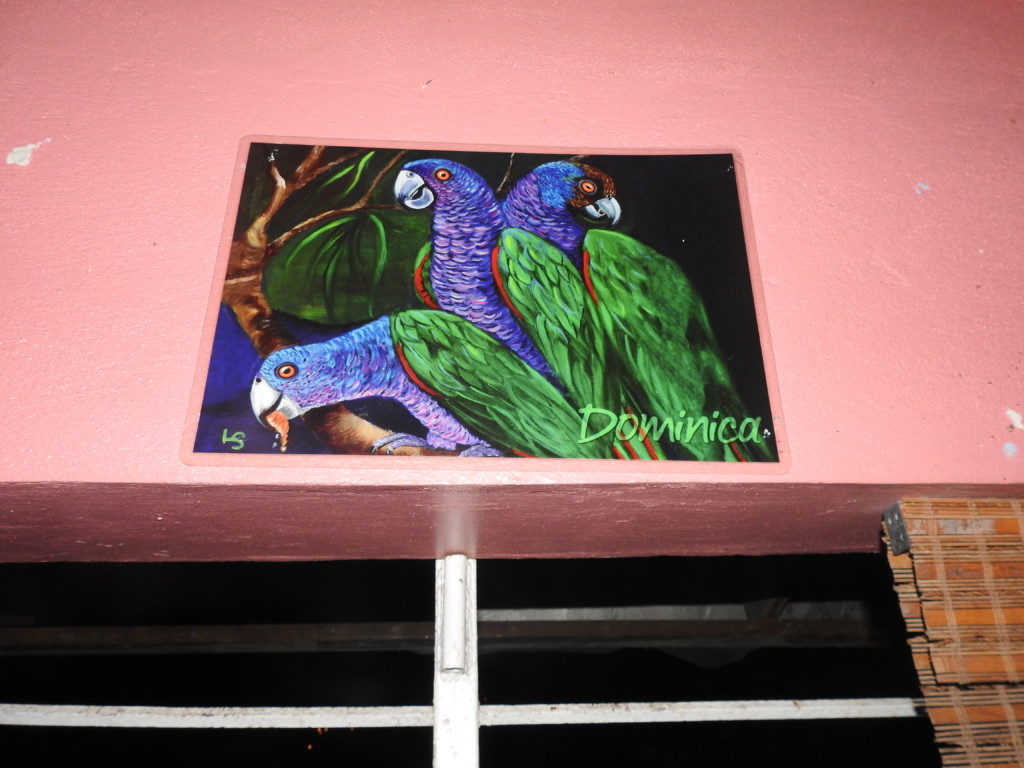 A few birds in the garden.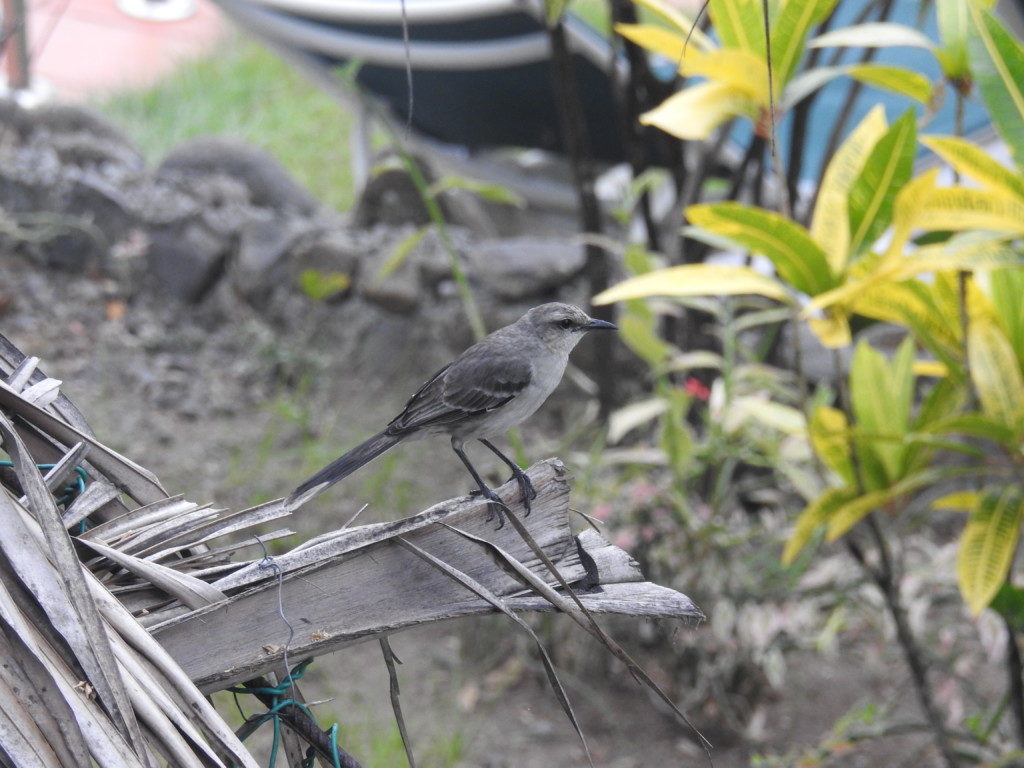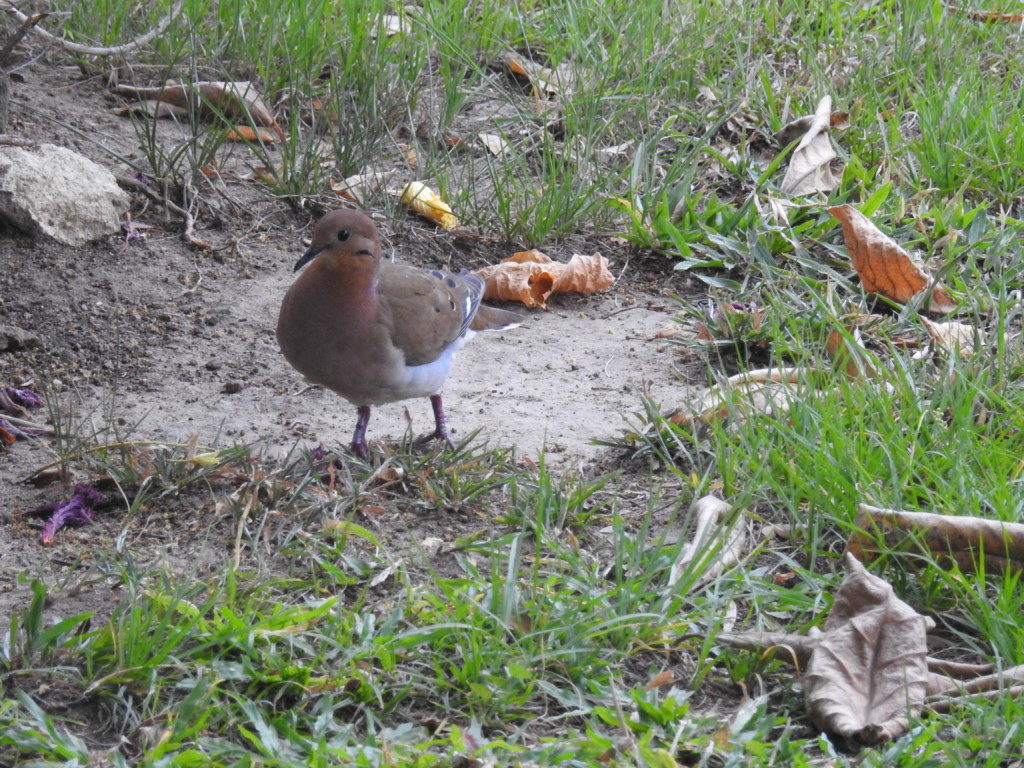 Tamarind Tree is on the opposite side of the island from the airport and it takes longer to get there than you might imagine as the roads are all twisty-turny mountain roads.   Don't let Google fool you, it was closer to 2 hours but we were driving at night so that may have slowed us down.  The ride we got from the airport used the blue route.  The pink route leads to the Syndicate Reserve.  The grey route is where we returned to the airport.  Dr Birdy dropped us at the junction of Portsmouth and the island road and we got a bus.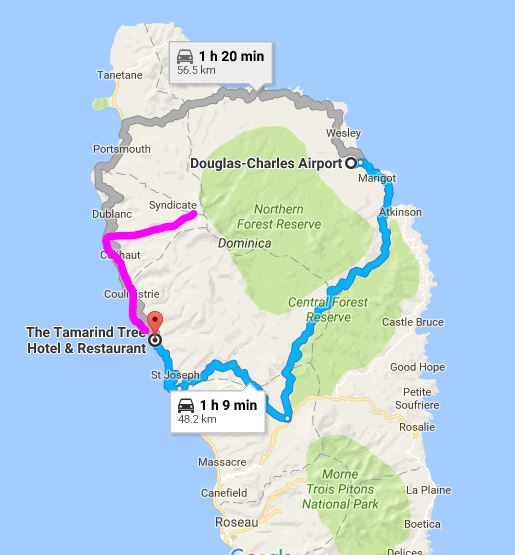 Tamarind Tree is a great small hotel that would suit birders, but the location may put some people off unless they rented a car as there is nothing nearby.  The views and grounds are gorgeous and it is a great place to relax and enjoy the quiet island lifestyle.  You can book on their website or use a portal like Rocketmiles or Pointshound to score some more airline miles.