I usually plan trips at least a year in advance and book them when the last segment I need is within the 11 month booking window.  So hastily throwing together a trip to India & Sri Lanka was totally out of character for me.  I had been planning to do this trip in 2015 but when US Airways announced a major rebate promo, I couldn't resist bringing it forward!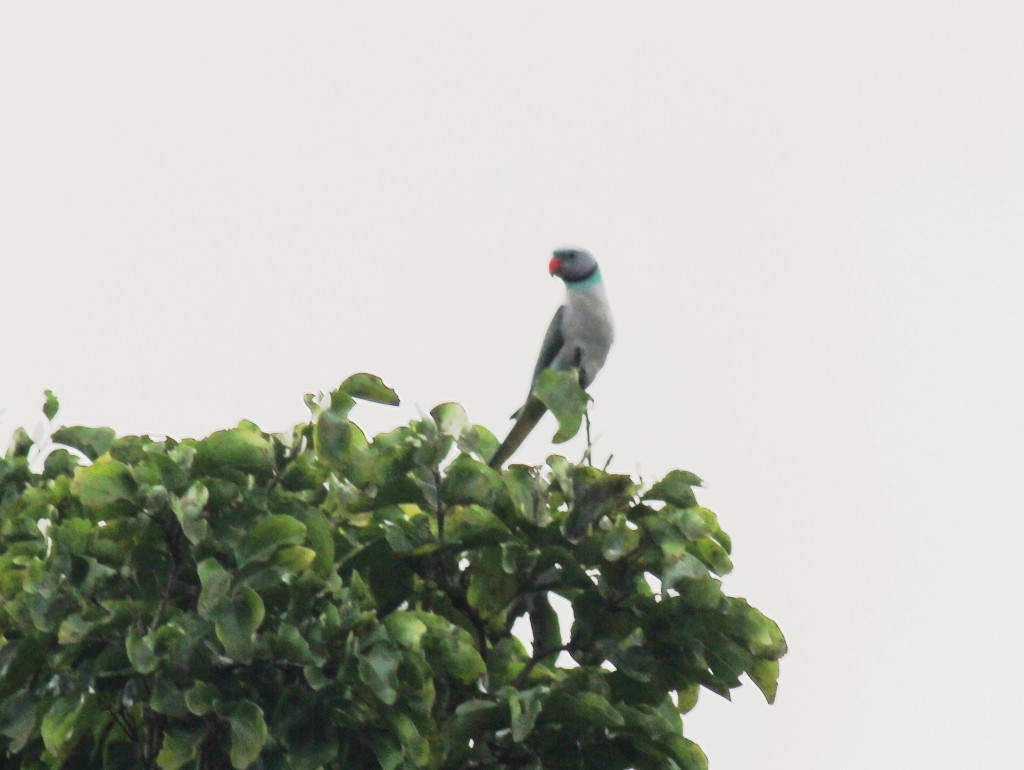 I knew which parrots I was targeting.  I never tire of seeing India's beautiful Malabar Parakeets, Alexandrines and other psittaculas.  I was also dying to see the stunning Layard's Parakeet, Sri Lanka Hanging Parrot and many other bird species.
PUTTING IT ALL TOGETHER
I had enough miles to book us in business class on Thai outbound and Singapore return.   This is a Central Asian award.
Since Sri Lankan Airlines hasn't yet joined One World (only 4500 with Avios) and Air India hasn't yet joined Star Alliance I had to pay for a bridging flight between Bangalore (via Chennai) and Colombo.  The cheapest flight was on Spice Jet which I booked on their website.
I spent a day reading reports of bird sightings and put together the itineraries for both countries based on which locations had my desired parrot species and as many other species.  In India, I knew I wanted to visit Coorg, Wayanad and Mudumalai.