We had to get our boarding passes issued as Thai had been unable to do it the night before.  Although I had us booked in the best possible free seats, they upgraded us to a Skycouch!  Barring redeeming in business, this was the best possible outcome for a long flight in a Dreamliner!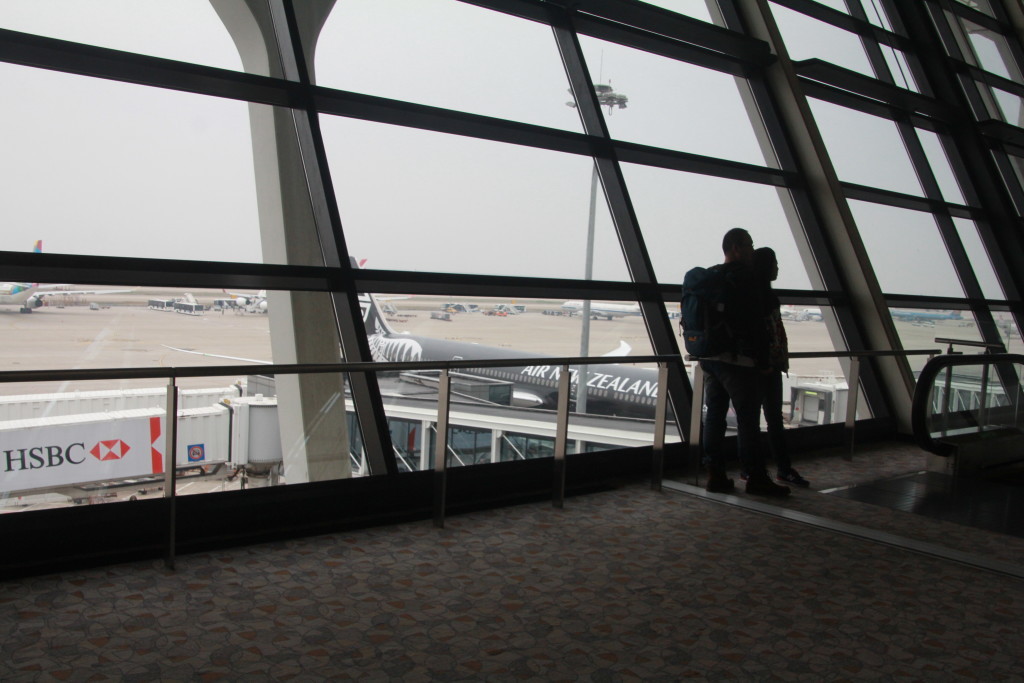 Purple is one of my favourite colours so I was pleased with the mood lighting!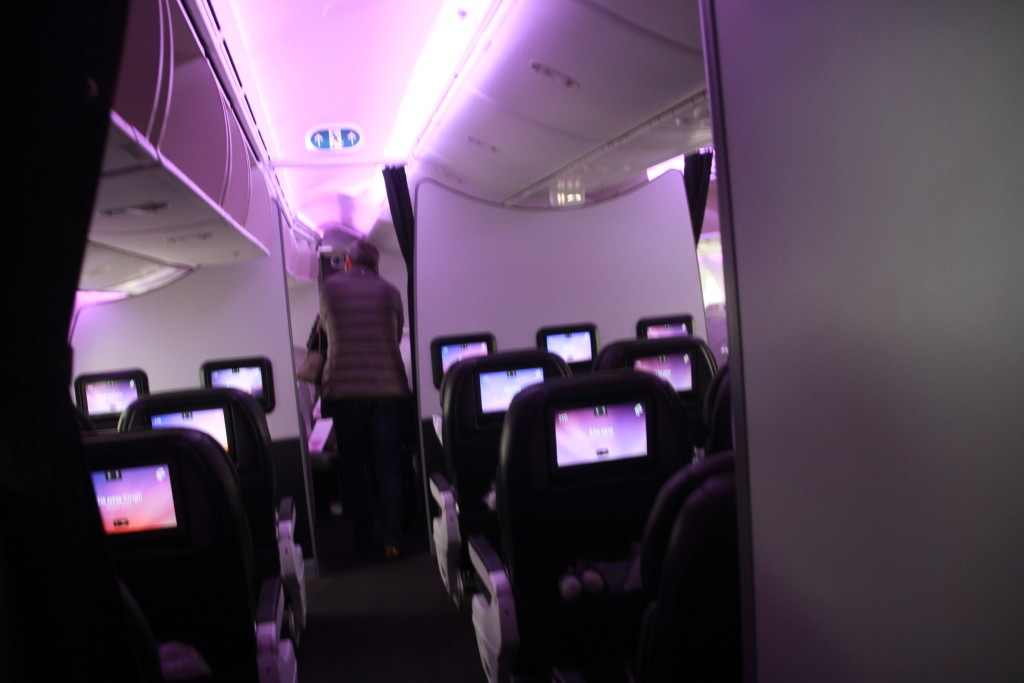 Here you can clearly see the layout of the economy cabin 3-3-3 configuration.
Touchscreens made it easy to control the AV.
In the 4th photo below, you can see the diagrams of how to use a Skycouch.  There was no way we were going to fit side by side so we went with the 2nd option for couples with 2 seats extended and one seat used as a normal airline seat.  My husband can sleep sitting up and I can't but I did manage some sleep in the space of the 2 seat Skycouch.
It was interesting how the mood lighting changed throughout the flight.
The city of Auckland came into view and the flight was over.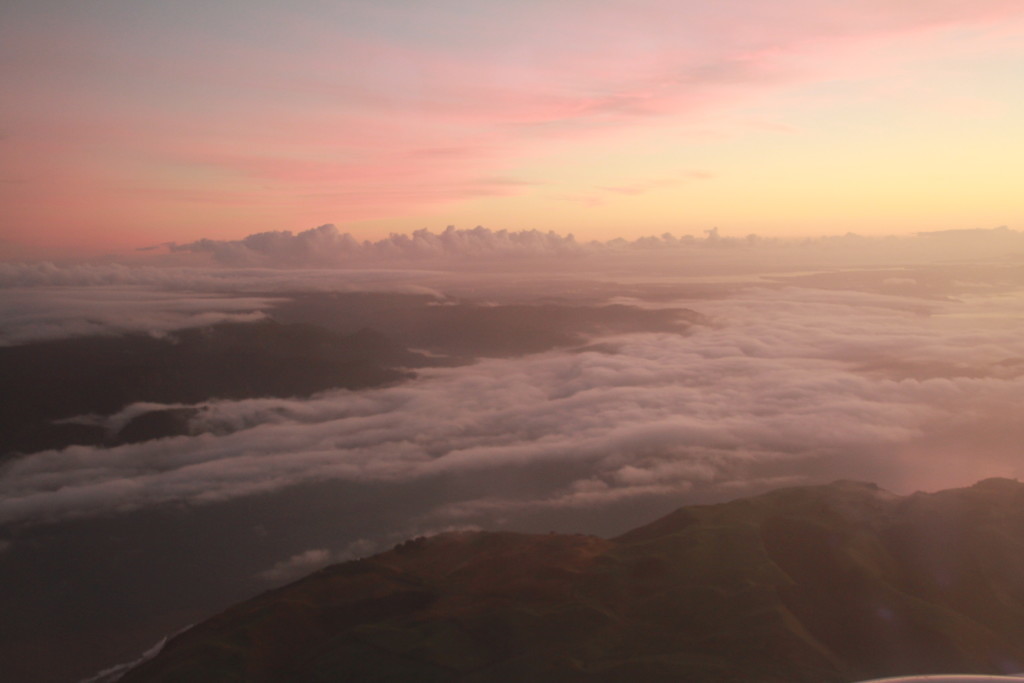 Gotta love bird paintings!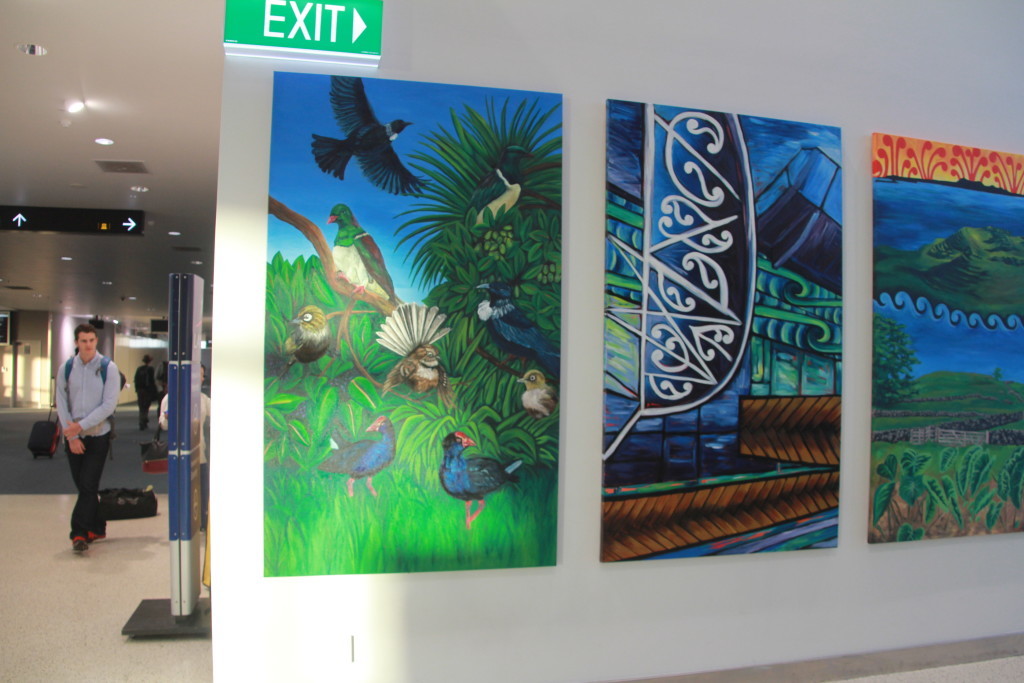 We used my Amex's Priority Pass to access the Emperor Lounge where I spent as much time as possible online.  They keep careful track and we were unceremoniously kicked out when the 3 hours were up!
Oh joy!  Our flight to Rarotonga was delayed 3 hours!  At least they gave us food vouchers which we spent at the Burger King to maximize the value.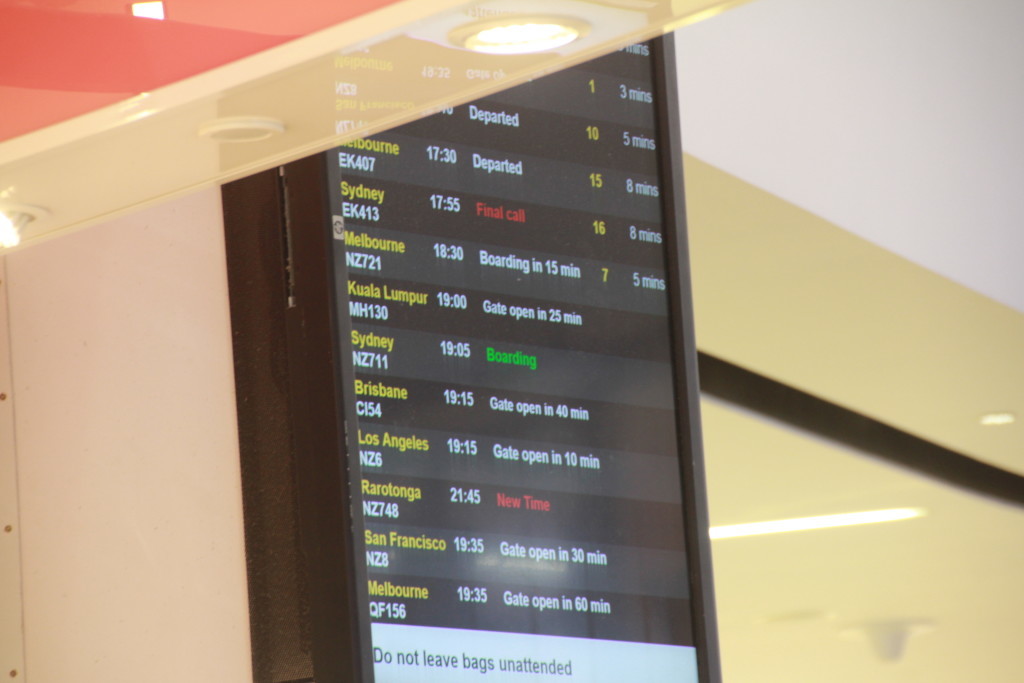 Since I have already blogged about the Cook Islands and the remainder of this trip was about visiting family, I'll end this trip report here.