The Crimson-breasted Shrike (Laniarius atrococcineus) or the Crimson-breasted Gonolek, ('gonolek' – supposedly imitative of its call), is a southern African bird. The species is closely related to two other bushshrikes, the yellow-crowned gonolek (Laniarius barbarus) and the black-headed gonolek (Laniarius erythrogaster) of East Africa.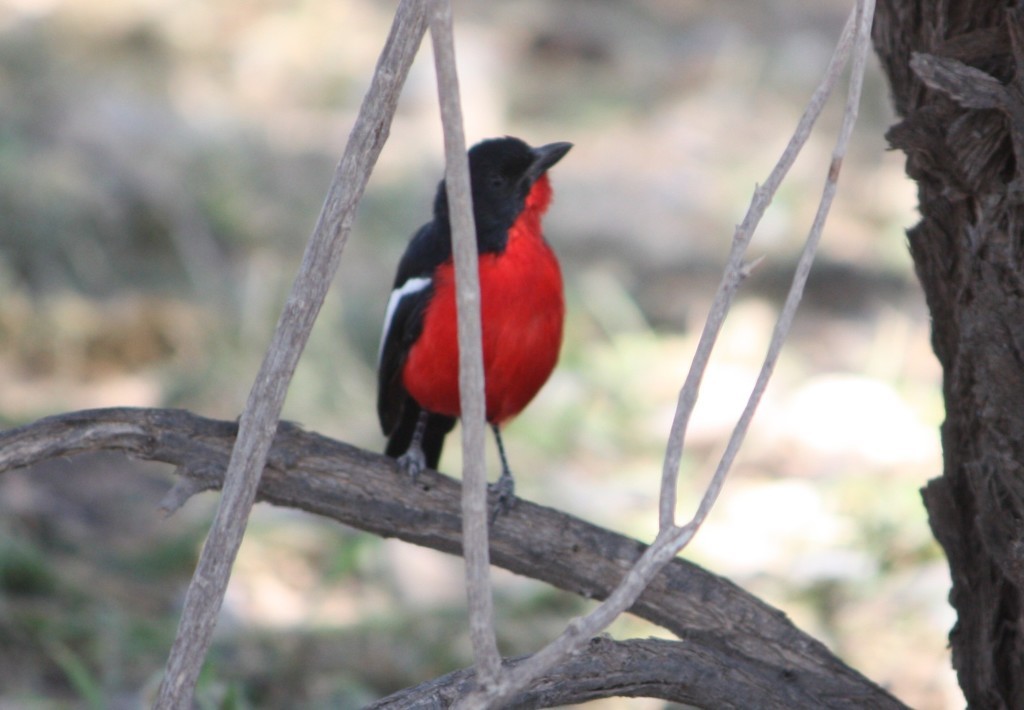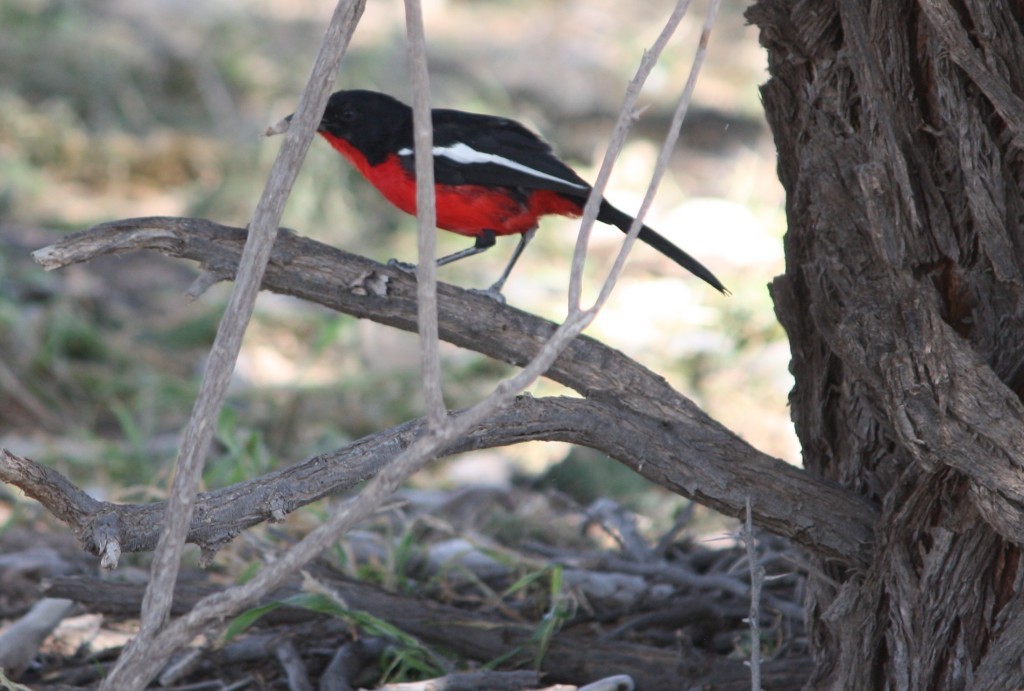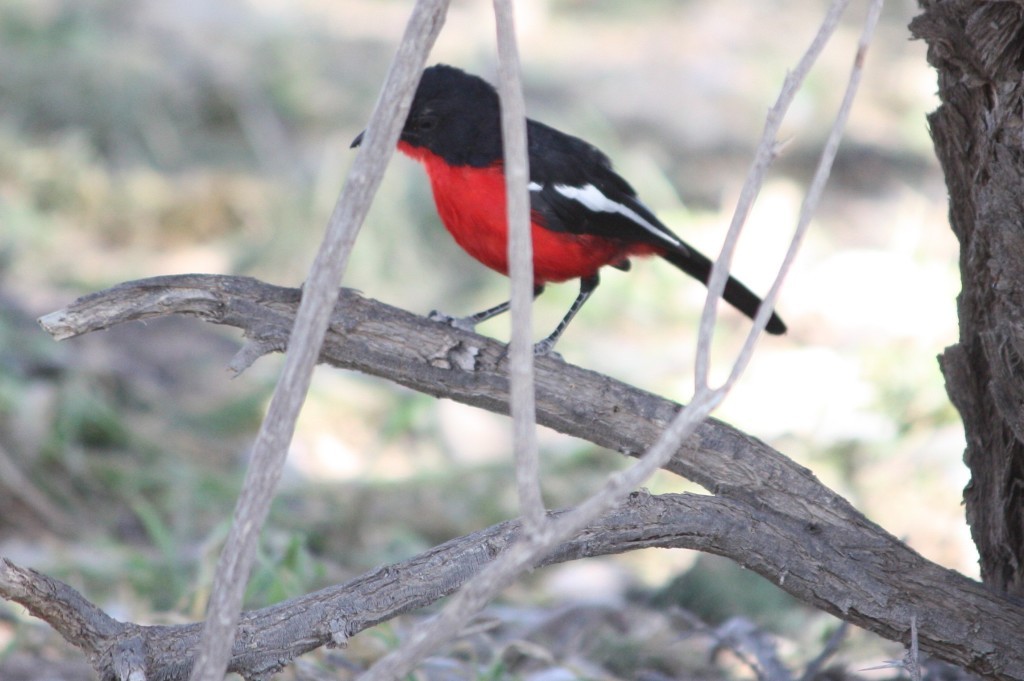 The Crimson-breasted Shrike occurs in a broad swathe from southern Angola to the Free State province in South Africa. Its preferred habitat is drier thornbush areas, in thickets and riparian scrub. It makes small seasonal migrations, preferring lower altitudes during cold periods.  The brilliant flash of crimson gave this little guy away in Kgalagadi Transfrontier Park.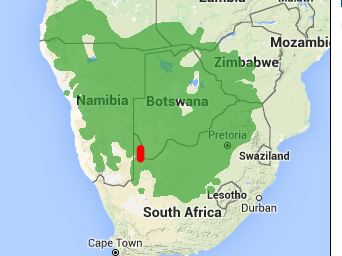 LEARN MORE ABOUT CRIMSON-BREASTED SHRIKES
VIDEOS
This guy really wants to eat that grasshopper!
An even braver bird takes on a scorpion!