The Mealy Amazon or Mealy Parrot (Amazona farinosa) is among the largest parrot in the Amazona genus, the amazon parrots.
Although I have seen this bird in several places – Cristalino, Panama, Tambopata I don't seem to have any decent photos so I have to rely on the Wikipedia shots.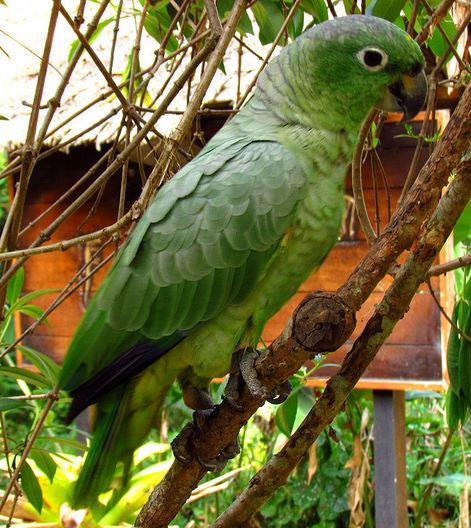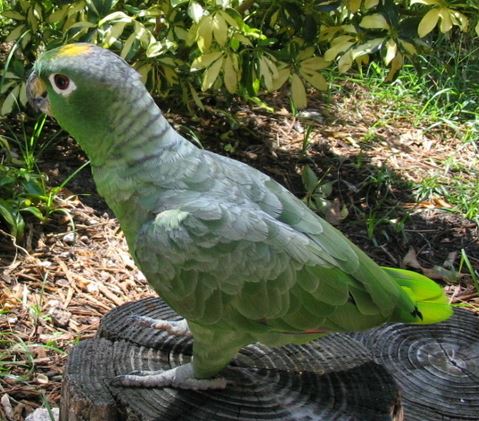 All I could get was distant flight shots.
Mealy Parrots have a huge range throughout South America and prefer tropical rainforest environments.  Good places to see them are Cristalino, Tambopata, Napo, Panama's Soberania (different subspecies) and other rainforest lodges.

LEARN MORE ABOUT MEALY PARROTS
VIDEOS
Noisy flock in Peru
On a clay lick