The Orange-fronted Parakeet or Orange-fronted Conure (Eupsittula canicularis), also known as the Half-moon Conure, is a medium-sized parrot which is a resident from western Mexico to Costa Rica.
The first photo was taken in Huatulco and the 2nd photo which is in better light shows 2 released Orange-fronted Conures hanging around the still captive birds at El Manatial Sanctuary near Puntarenas, Costa Rica.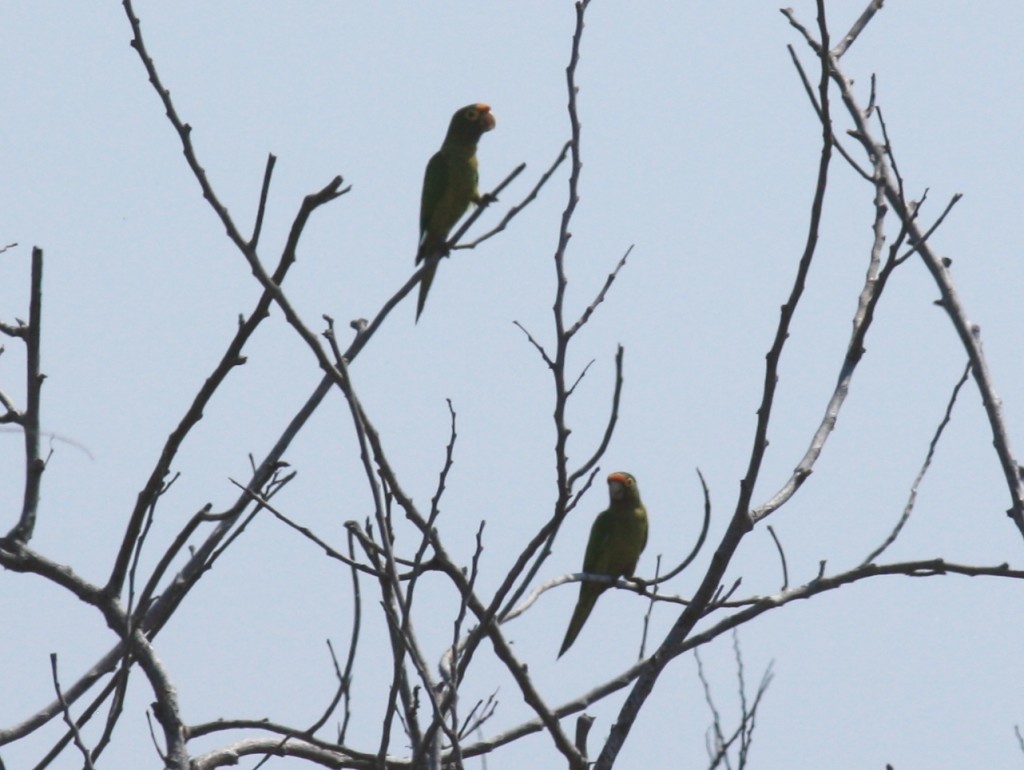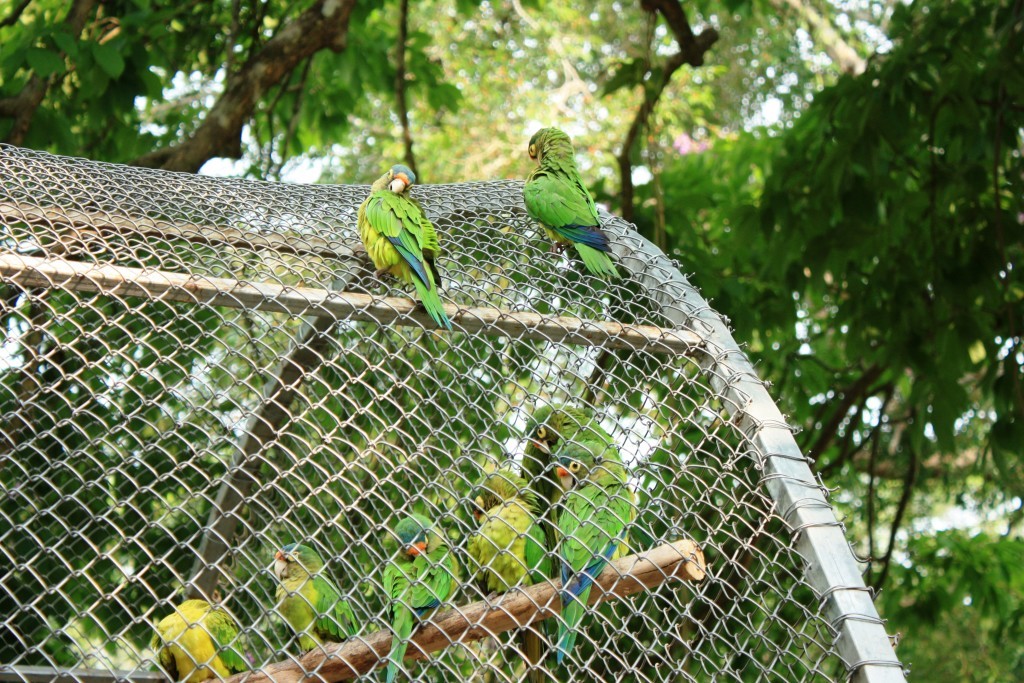 Orange-fronted Conures have a large range down the Pacific coastal strip between roughly Puerto Vallarta, Mexico to Puntarenas, Costa Rica.  The black dot is Huatulco which is a popular cruise ship port where we saw them.
LEARN MORE ABOUT ORANGE-FRONTED CONURES
VIDEO