The Roseate Spoonbill (Platalea ajaja) (sometimes placed in its own genus Ajaja) is a gregarious wading bird of the ibis and spoonbill family.  I'm kind of partial to pink birds!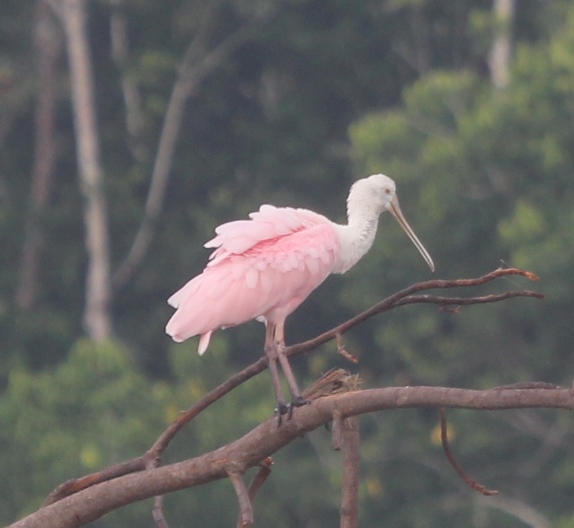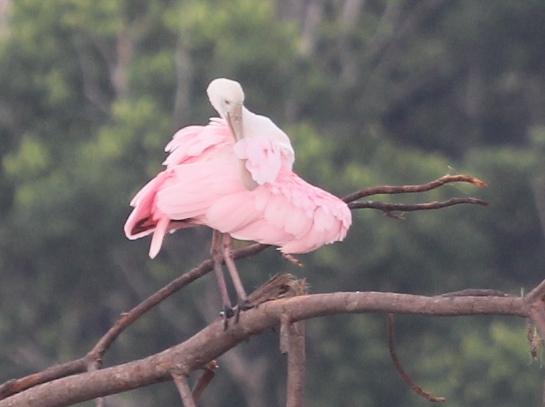 They have quite a large range all over Mexico, Central America & South America.  Look for them when you visit eco-lodges along rivers in Brazil, Colombia, Ecuador, Peru, and Venezuela. I saw this one near the large parrot clay lick near Napo Wildlife Center.  I also saw quite a few on the Tarcoles River in Costa Rica.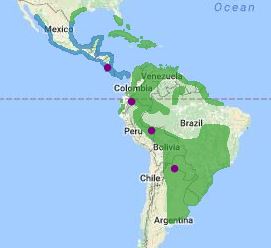 LEARN MORE ABOUT ROSEATE SPOONBILLS
VIDEOS
Check out the gorgeous colours close-up!
A pretty slideshow
Slow-mo in-flight!