The Long-tailed Parakeet (Psittacula longicauda) is an elegant Psittacula found in South-east Asia.  My views of them in Taiping Lake Gardens were from a distance so I have to use a close-up from Wikipedia.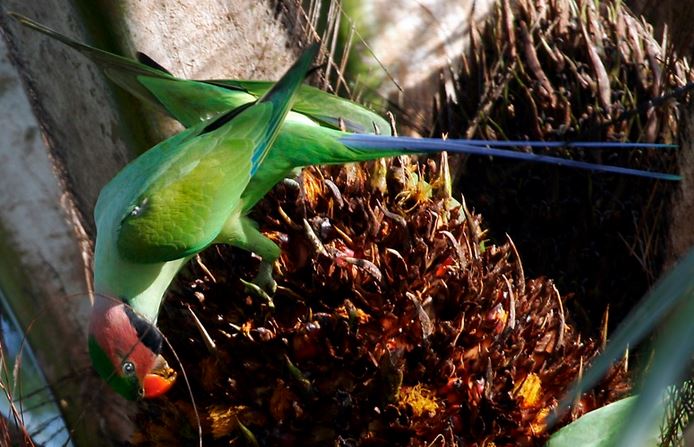 And here's some of my shots of the parakeets in flight.  I think the ones with the shorter tails are juveniles.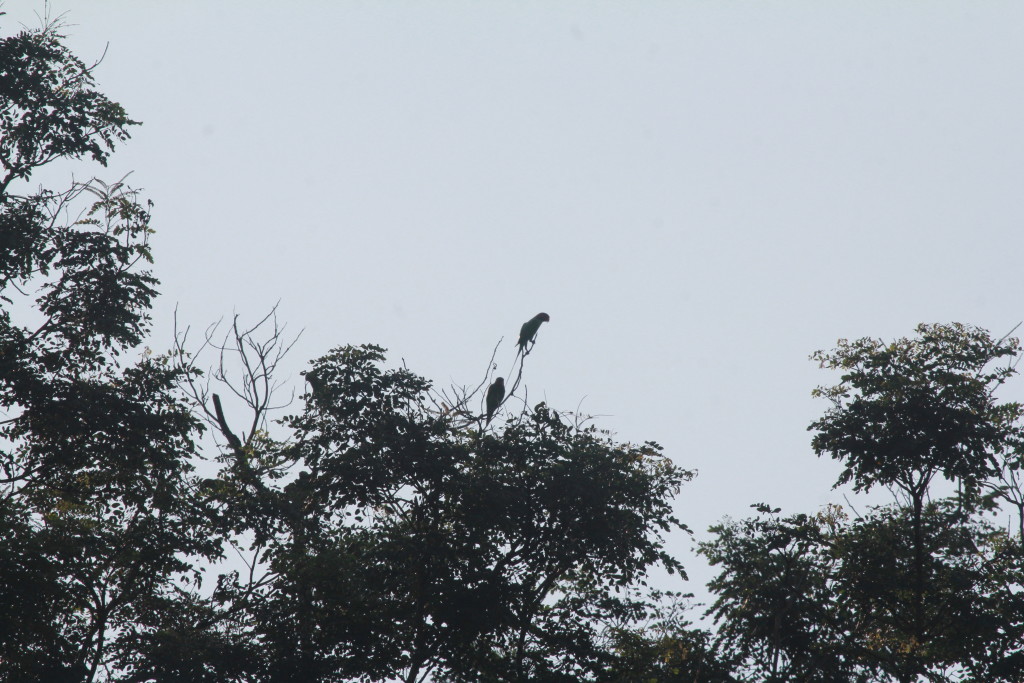 They have a large range throughout the regions of Andaman islands, Nicobar islands, Sumatra, Borneo and Peninsular Malaysia (including Singapore).  The easiest places to find them are Taiping Lake Gardens (blue dot) and occasionally Taman Negara in Malaysia and Singapore.
LEARN MORE ABOUT LONG-TAILED PARAKEETS
VIDEOS
Parakeets courting.
Eating out in Singapore.