The Orange-chinned Parakeet (Brotogeris jugularis), also known as the Tovi Parakeet, is a small mainly green parrot of the Brotogeris genus.  It is found in Colombia, Costa Rica, El Salvador, Guatemala, Honduras, Mexico, Nicaragua, Panama, and Venezuela. Its natural habitats are subtropical or tropical dry forests, subtropical or tropical moist lowland forests, and heavily degraded former forest. Its name comes from a small clump of bright orange feathers located under the lower beak.
Radisson Summit, Panama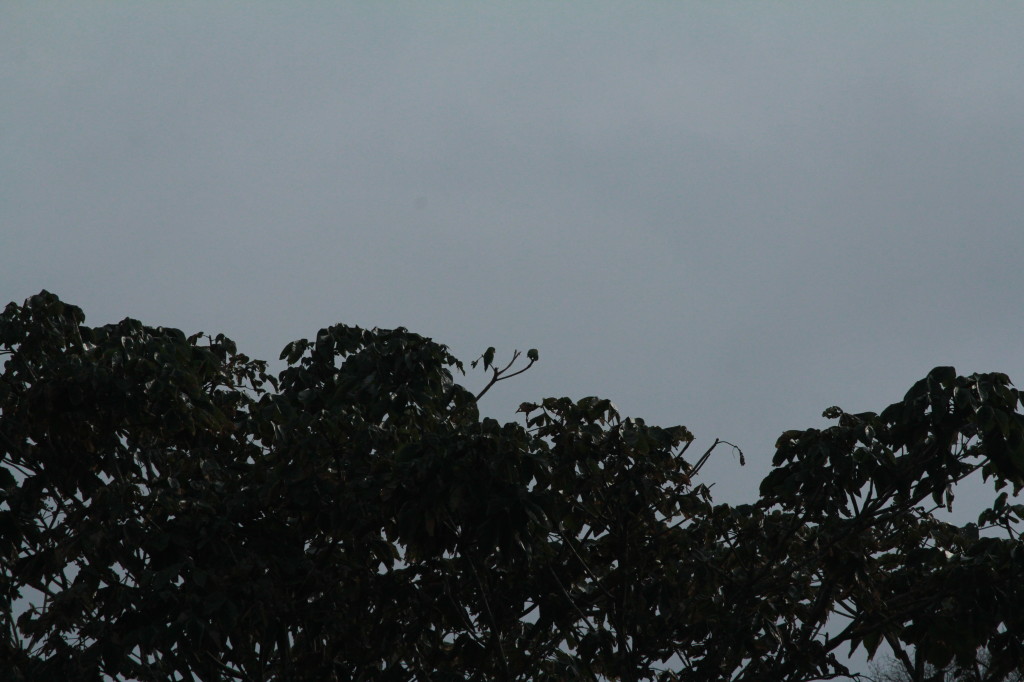 Laguna del Lagarto
WHERE TO SEE THEM
Orange-chinned Parakeets are found from southern Mexico, throughout Central America to the northern parts of Colombia & Venezuela.  A Central America award will get you to the main places you can see them.  We saw them from the balcony of the Radisson Summit in Panama albeit at a great distance.  Views at the Laguna del Lagarto Lodge in Costa Rica were much closer!  The parakeets enjoy the bananas put out for them and tend to frequent the surrounding trees as well.
LEARN MORE ABOUT THIS PARROT
VIDEO
Although the dialogue is is Spanish, the footage of the birds is beautiful!