The Radisson Summit Hotel & Golf Panama offers a rare chance to use points to stay in a location where you can watch birds from your balcony if you ask for the rainforest view.  It's even better value for holders of the Club Carlson Visa from US Bank (not affiliate link).  Using the "last night free benefit", 28,000 points gets you 2 nights here.
Getting here is pretty straightforwards from the airport in a rental car.  I just printed the Google map and memorized where I had to turn.  The one tricky thing is you need either cash or a card for the toll booths.  You can get a card from either the rental company (Alamo in my case) or the toll booth.  The hotel is situated on the outskirts of the Soberania National Park just a mile or so from the Panama Canal as the crow flies.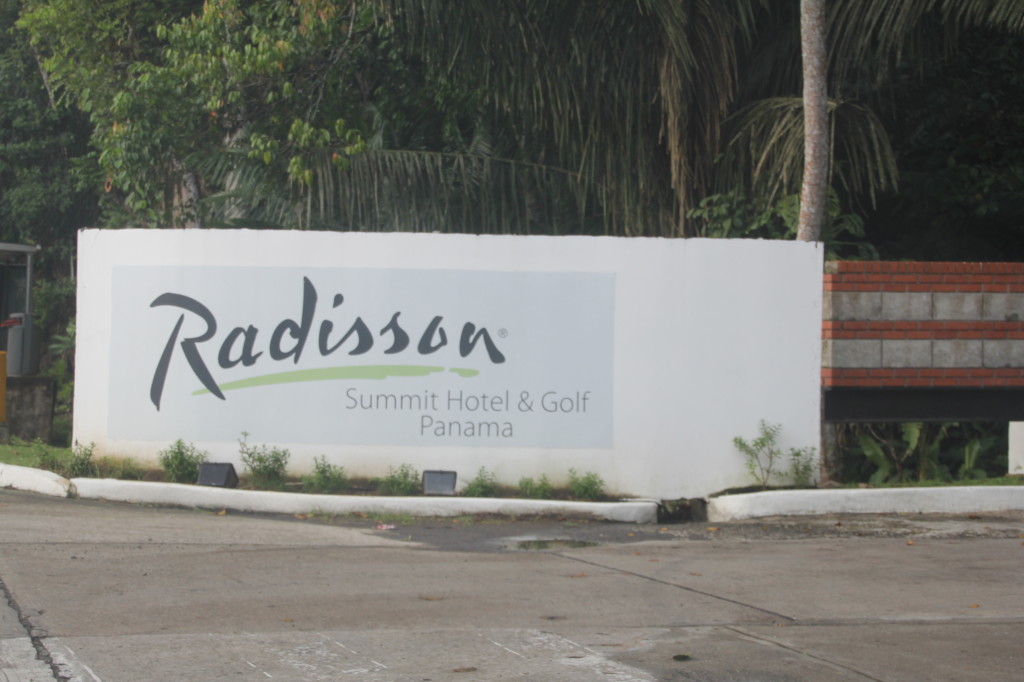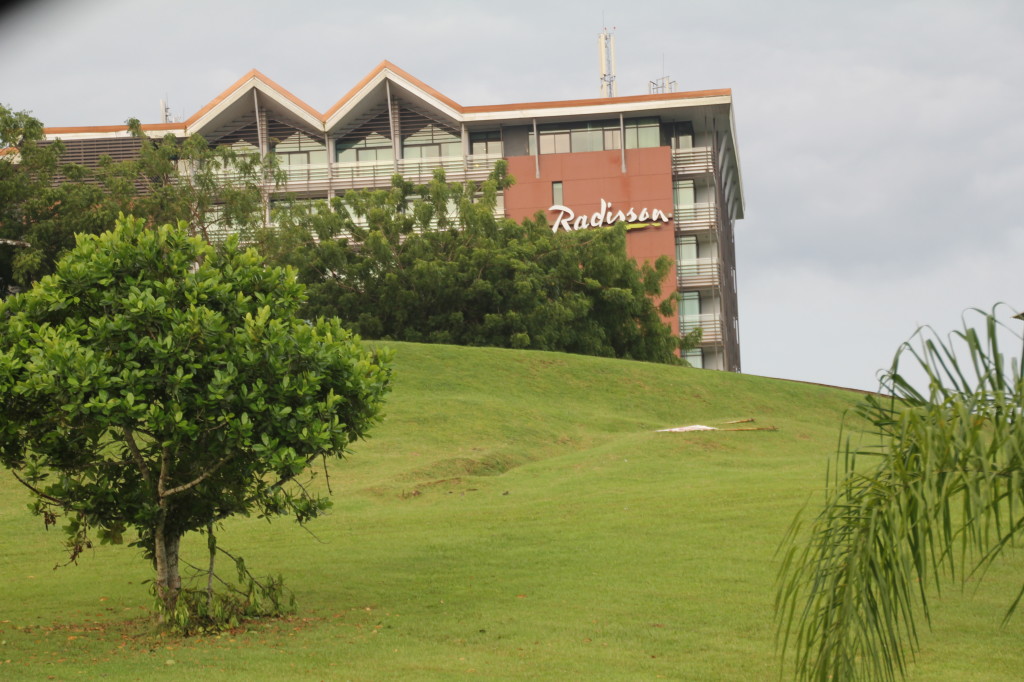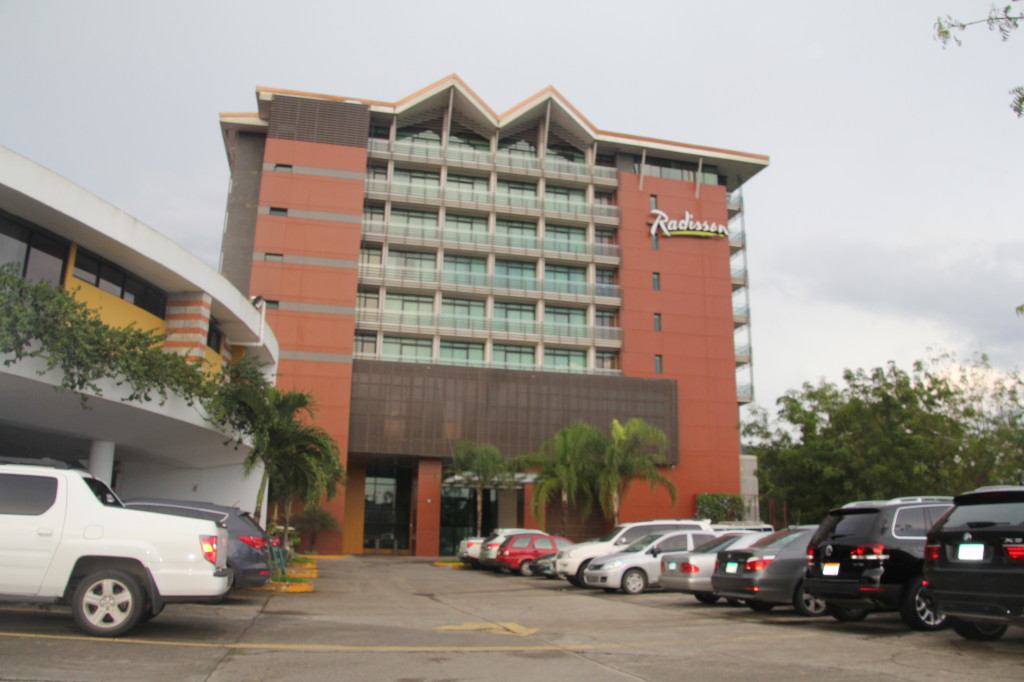 There is a free car park in front and a golf cart facility to the left.  The hotel attracts a lot of golfers.  The rooms are spacious and comfortable and some have a fantastic view of the rainforest.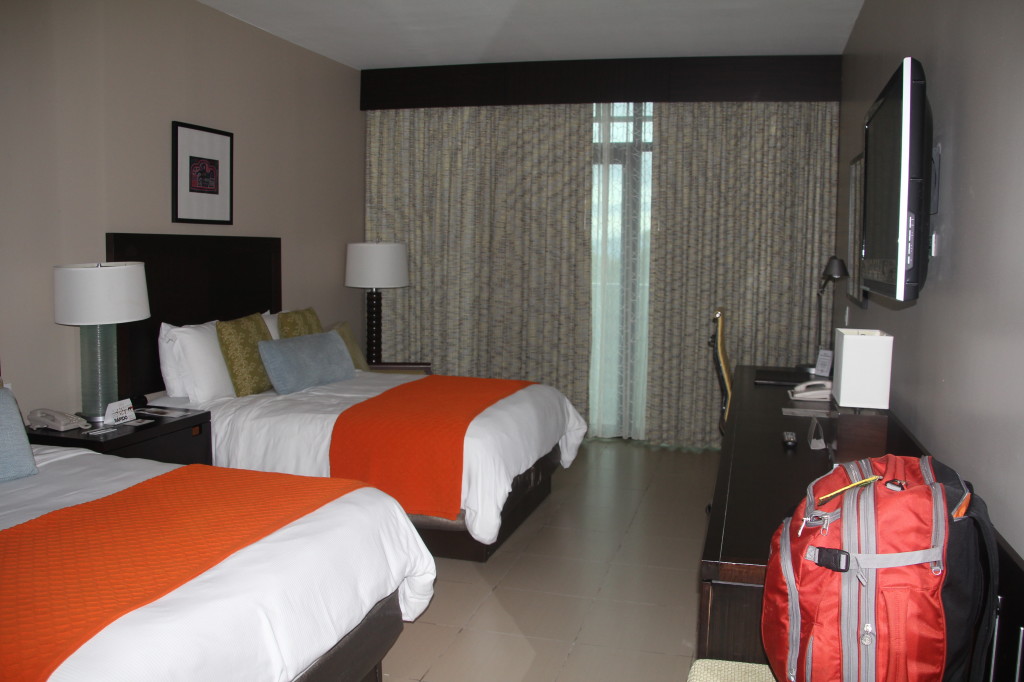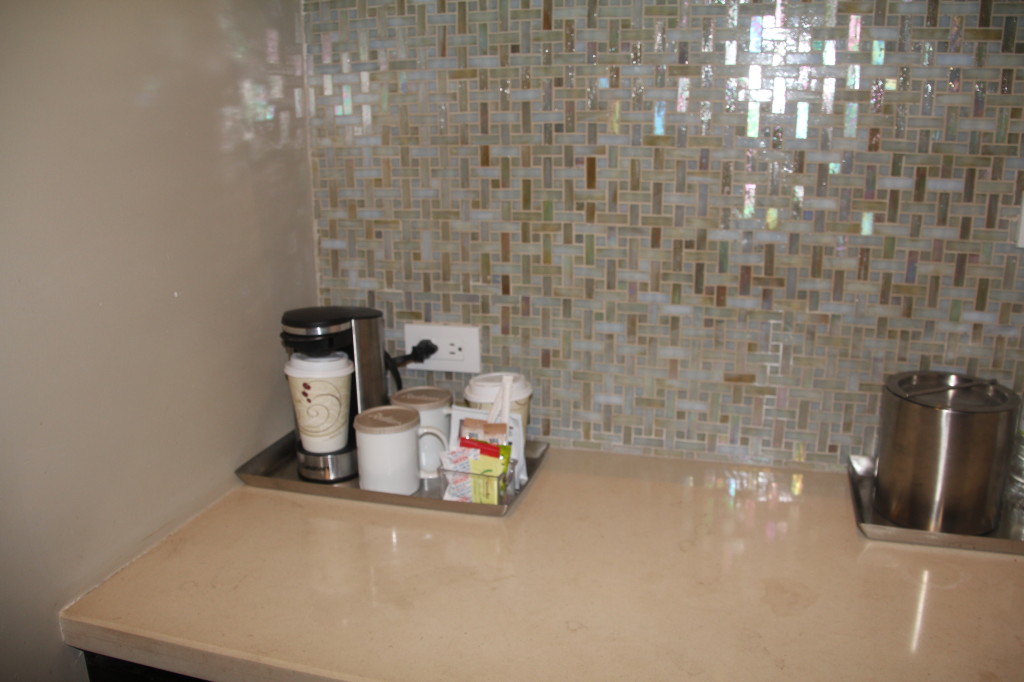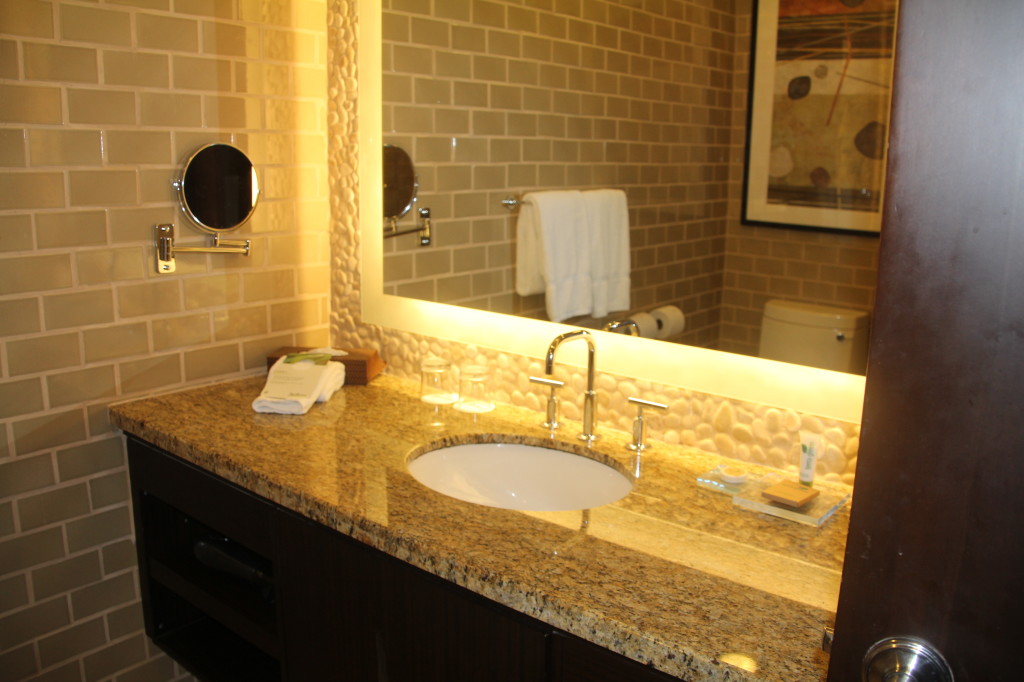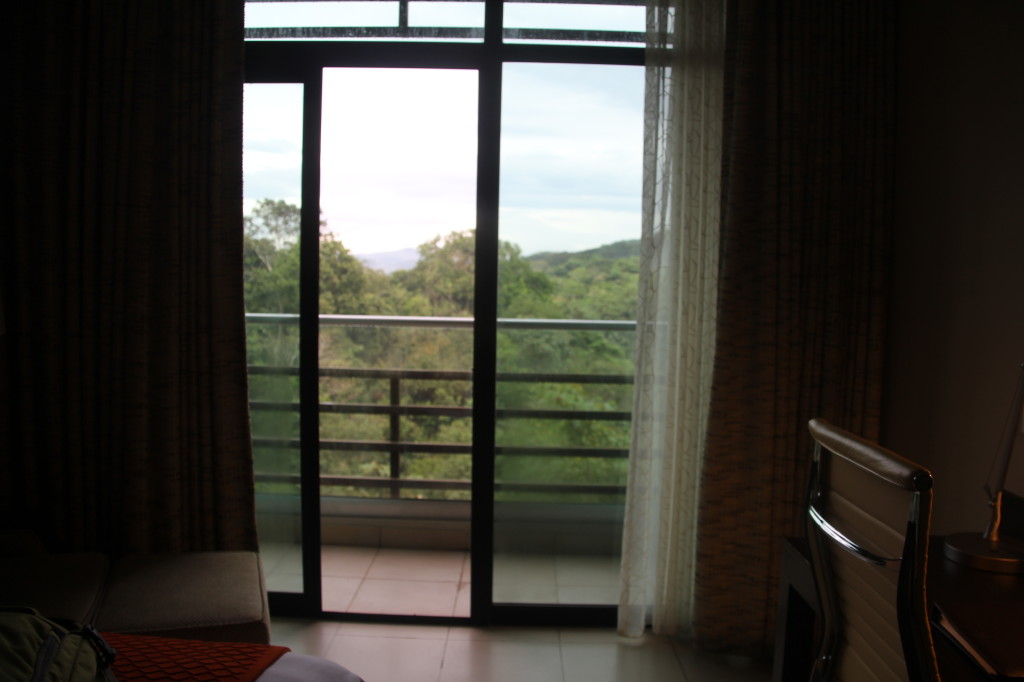 There is a bar next to the reception and one floor up you will find a restaurant and a swimming pool.  You can even watch birds from the swimming pool, I saw 4 Brown-throated Parakeets (distinguishable by their long tails and noisy Aratinga screech) while we were swimming, not to mention a few Toucans & other birds.  Unfortunately, my camera isn't waterproof so I missed the shots.
I love how they have photos of the local wildlife on this wall near the pool!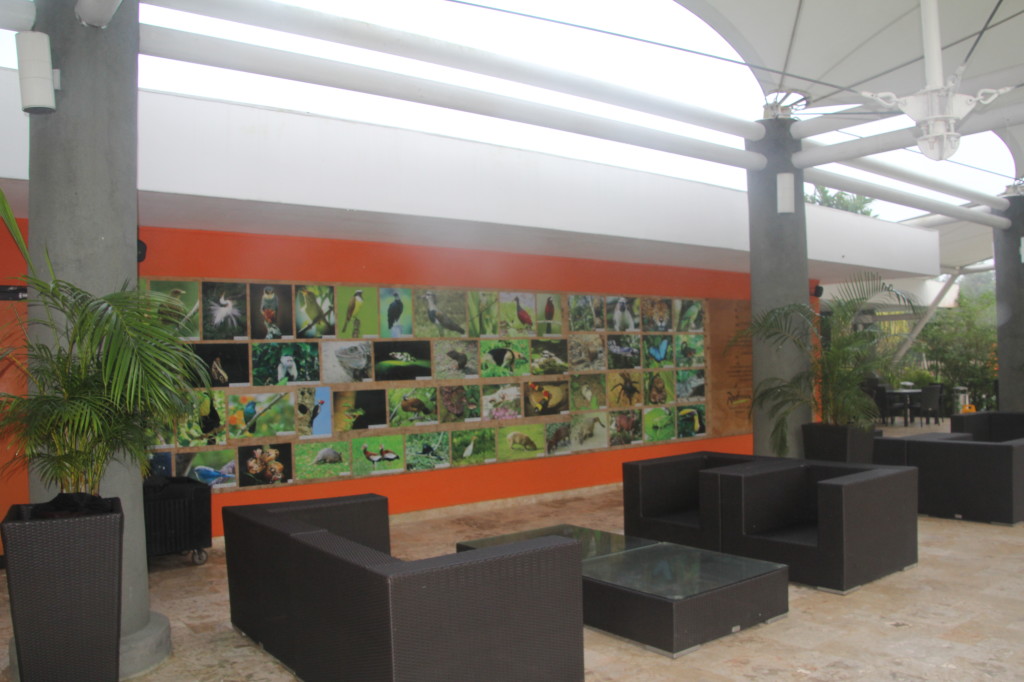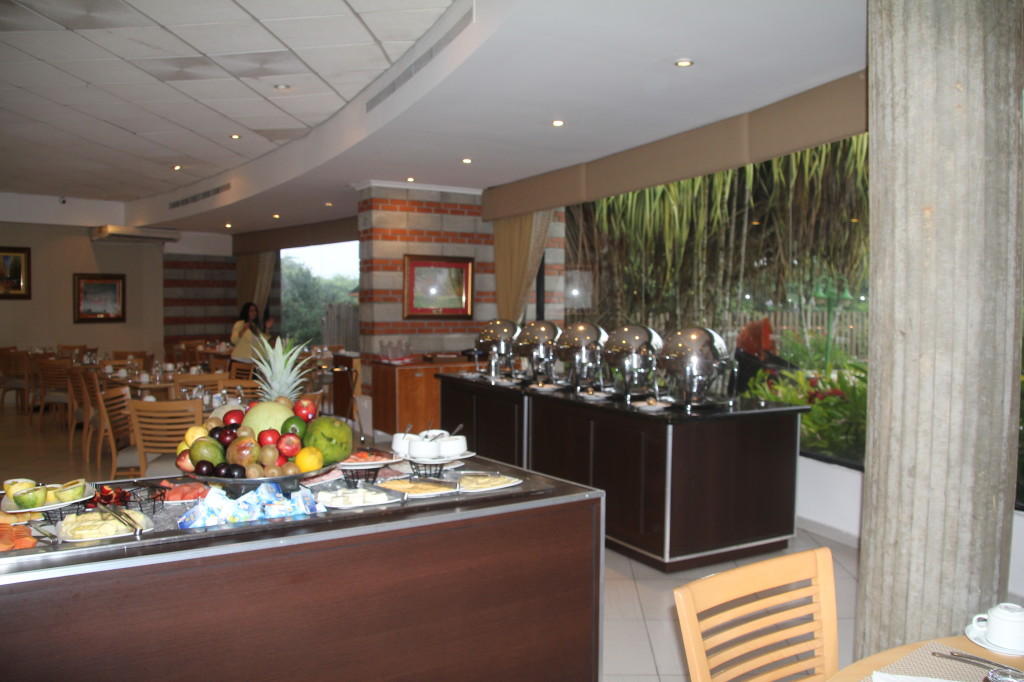 The first morning we went to the Rainforest Discovery Centre & Pipeline Road.  The following morning we relaxed on the balcony for a couple hours and watched the mist rise from the rainforest and birds began to appear.  We saw lots of Toucans, Aracaris, Tanagers, Orange-chinned Parrots, Blue-headed Pionus Parrots and a few other birds I didn't know.  Unfortunately, the sun was behind the area I was trying to photograph so more silhouettes!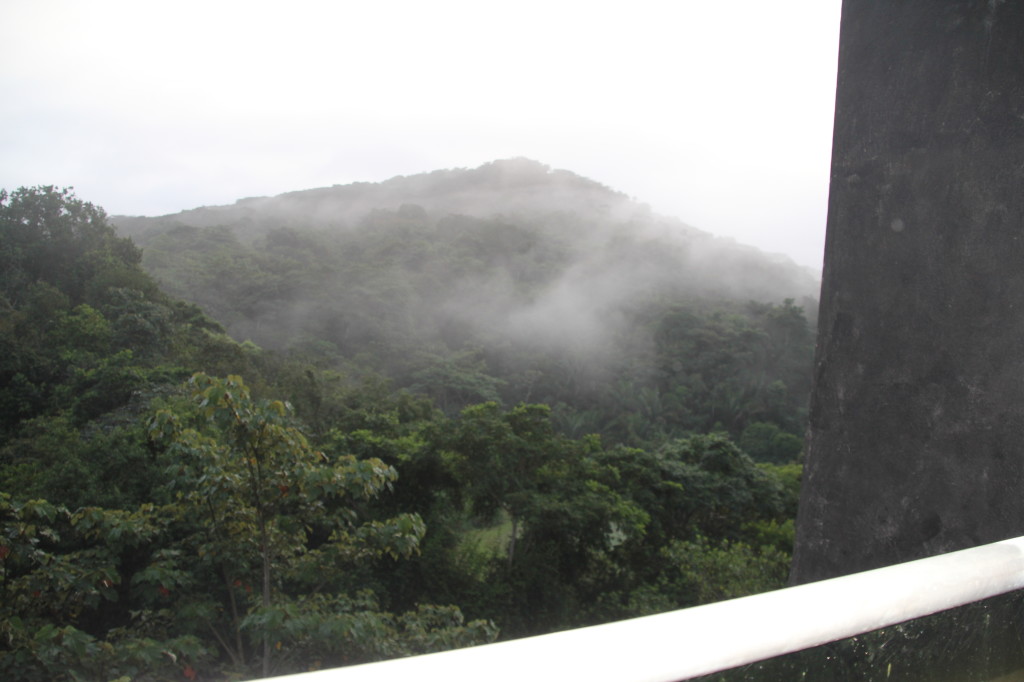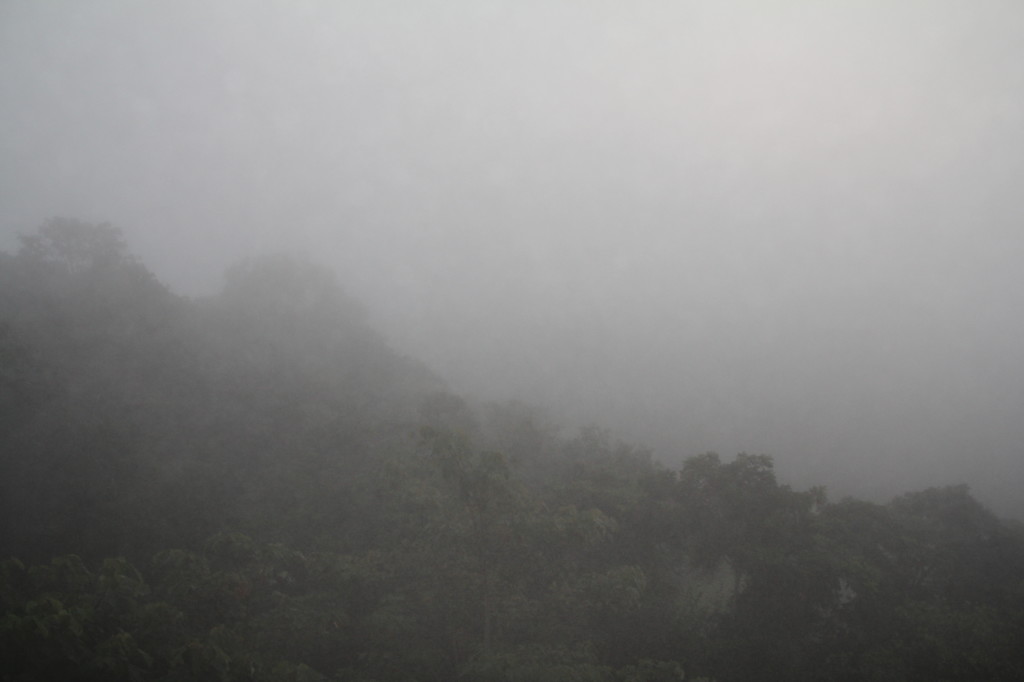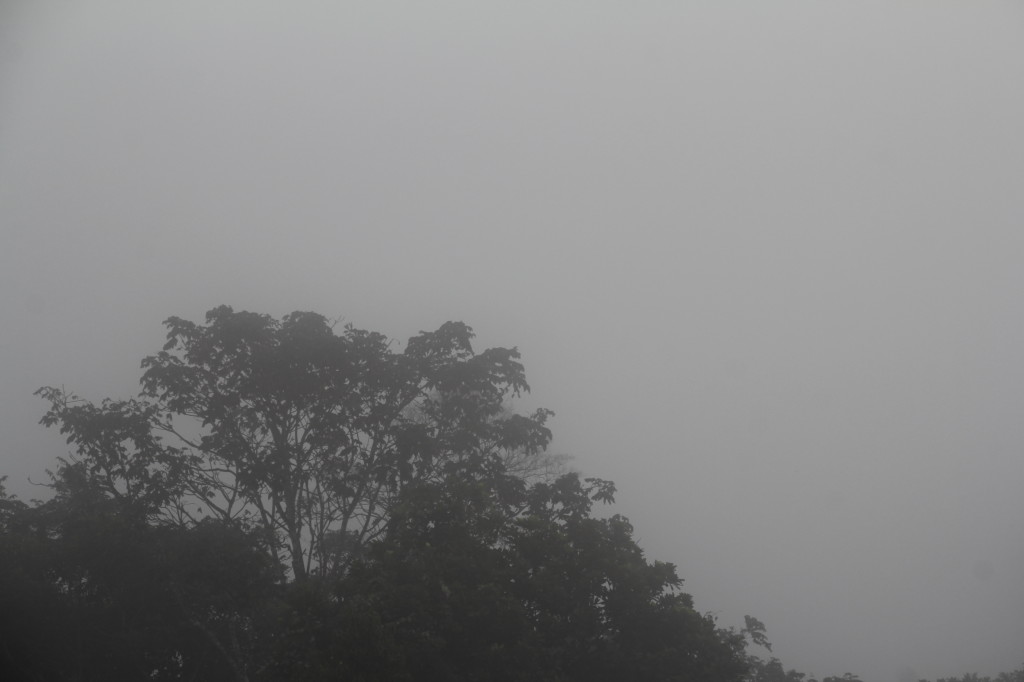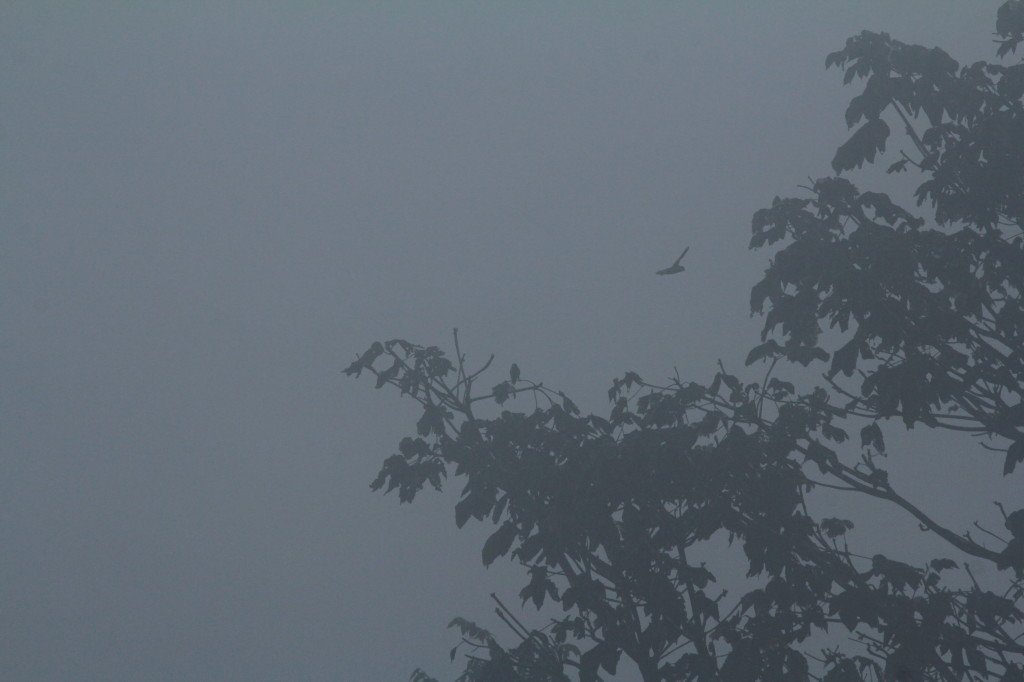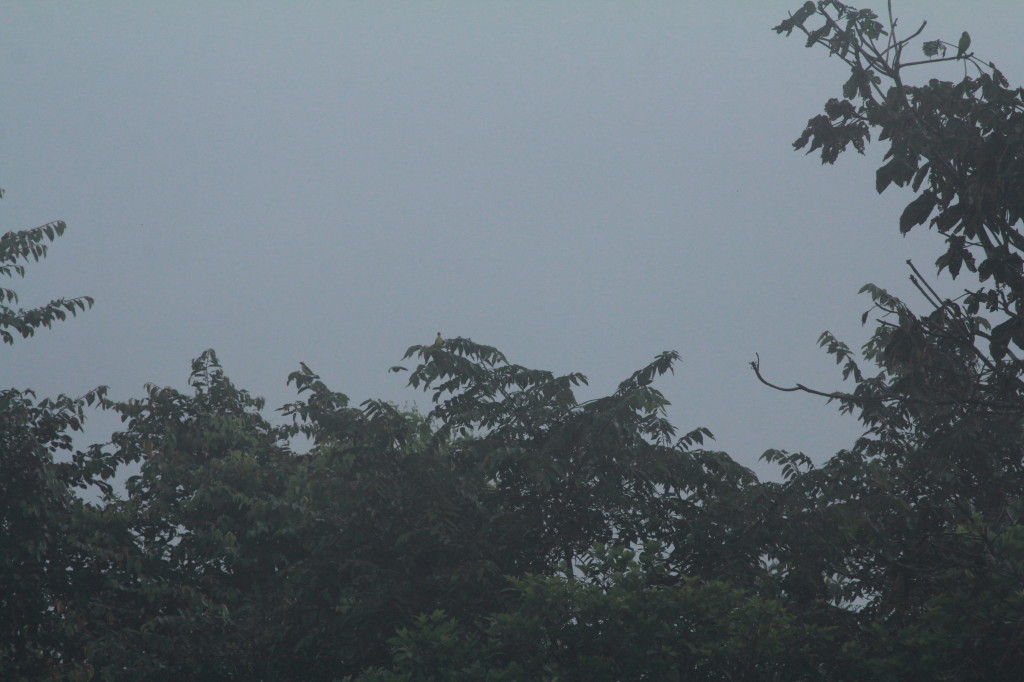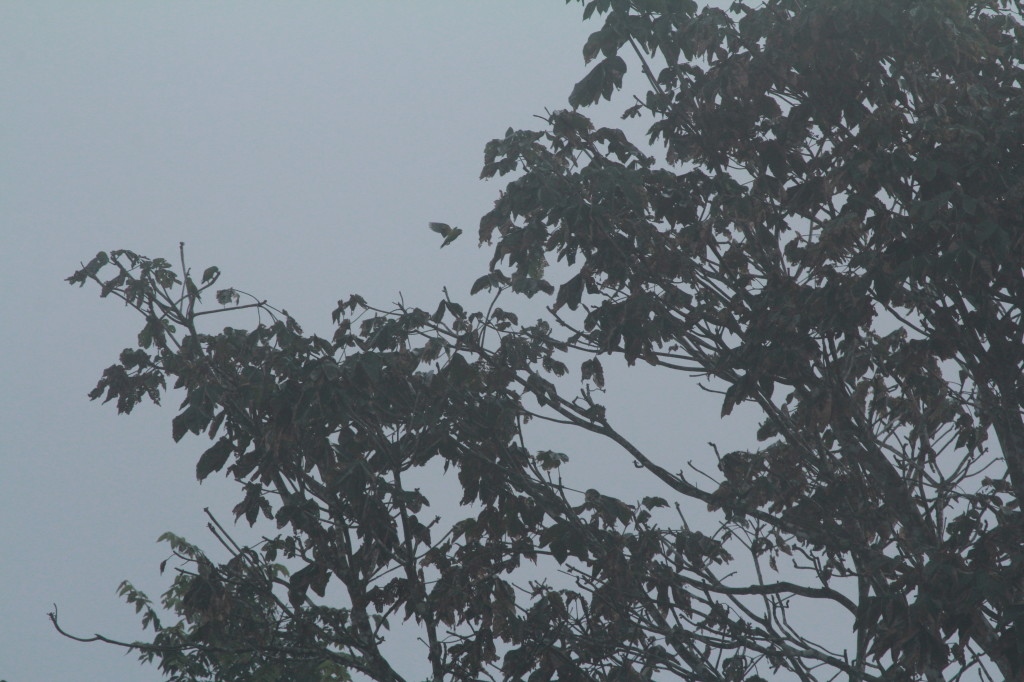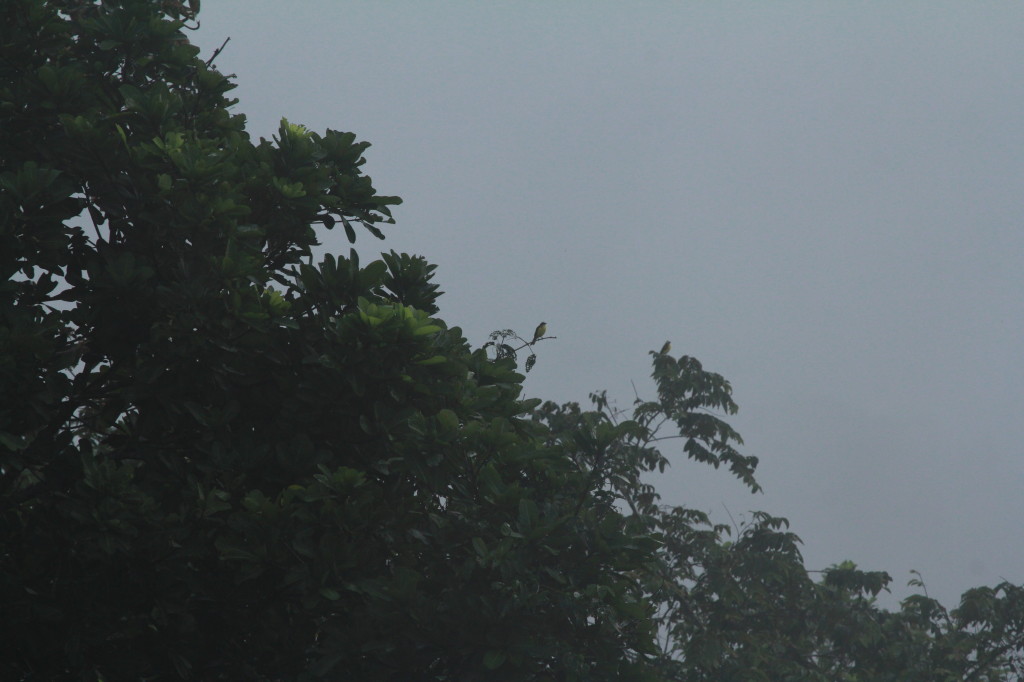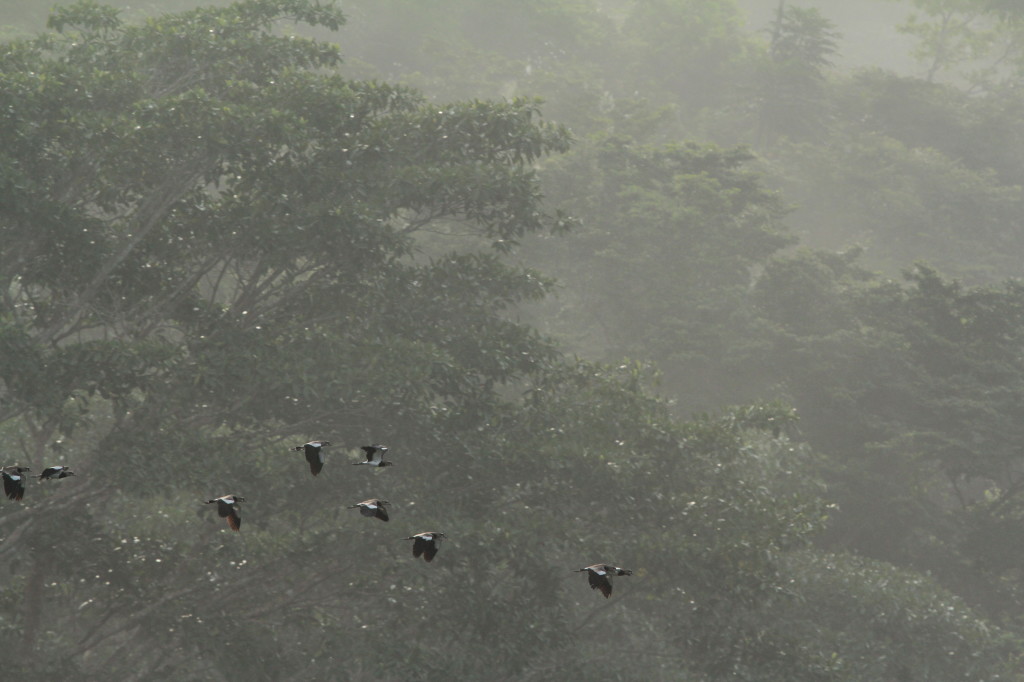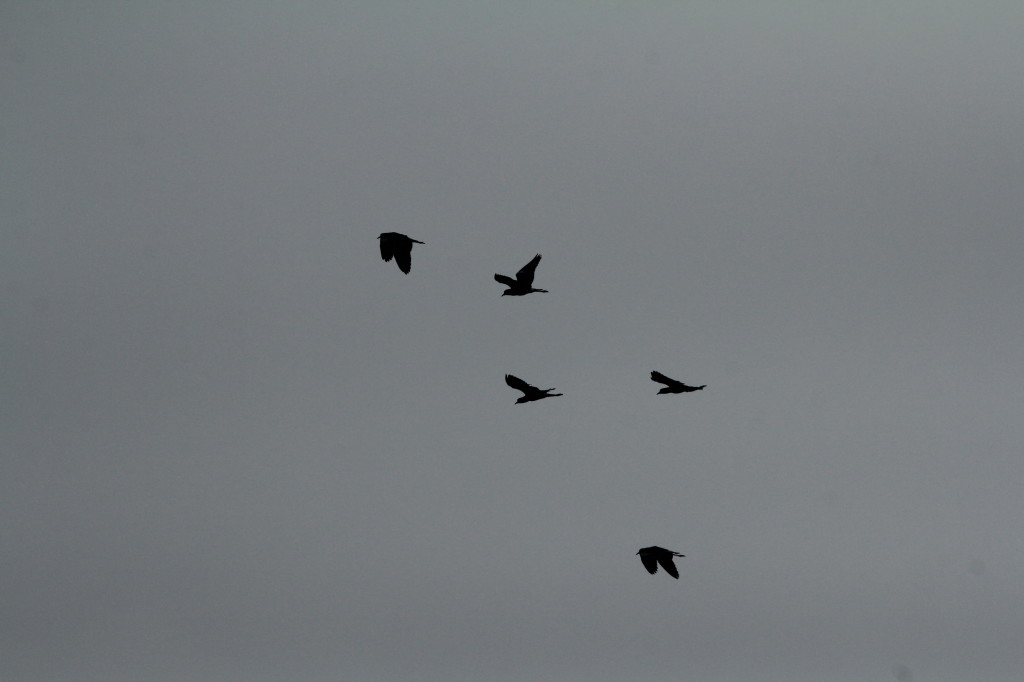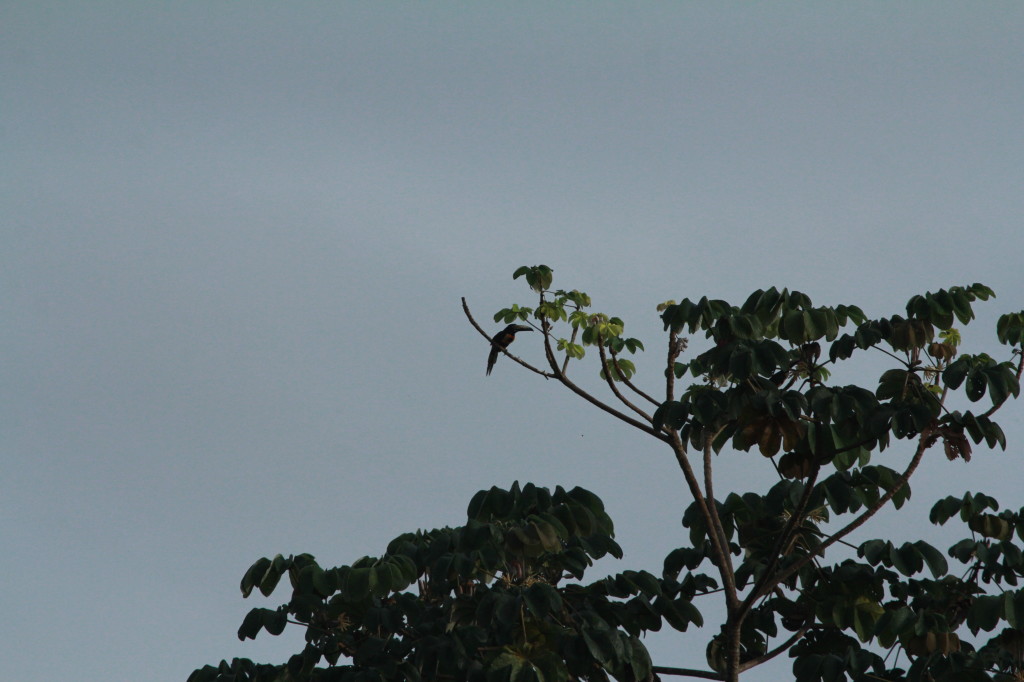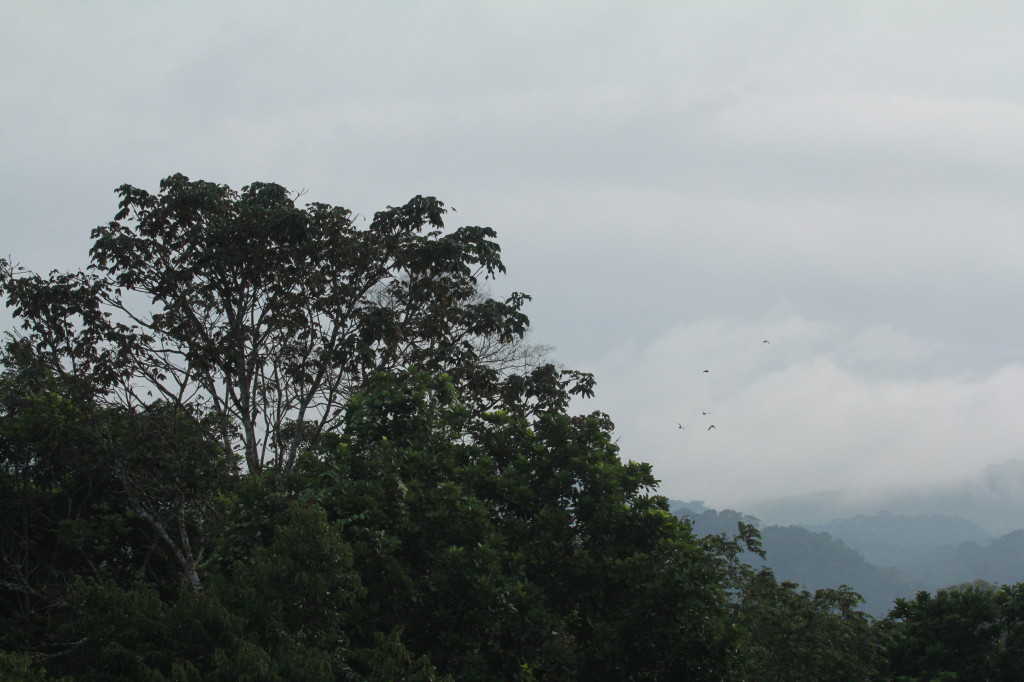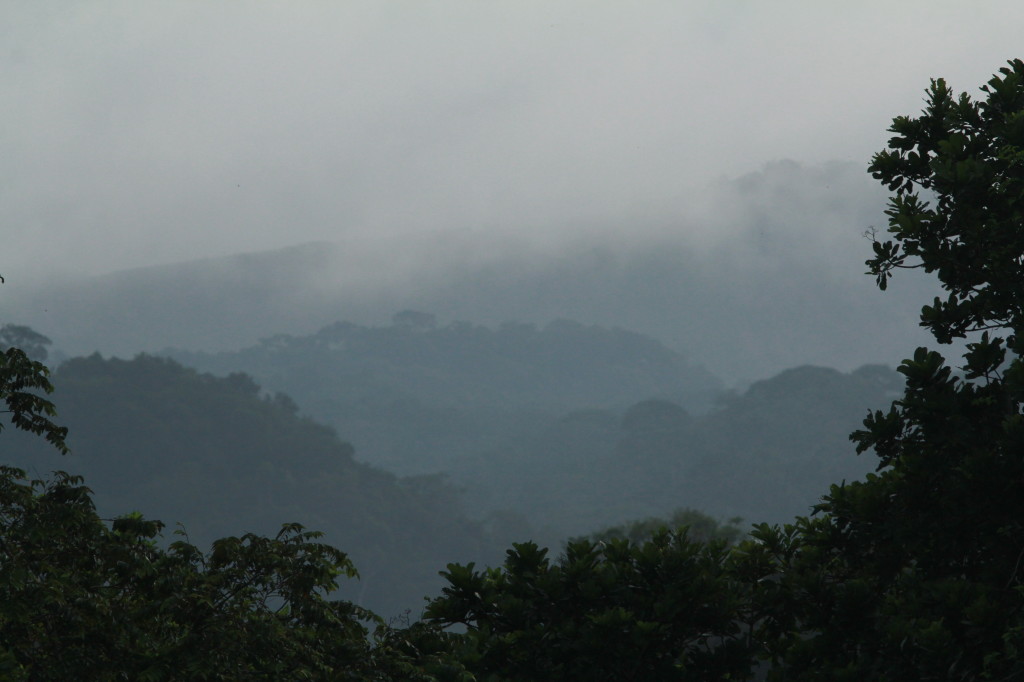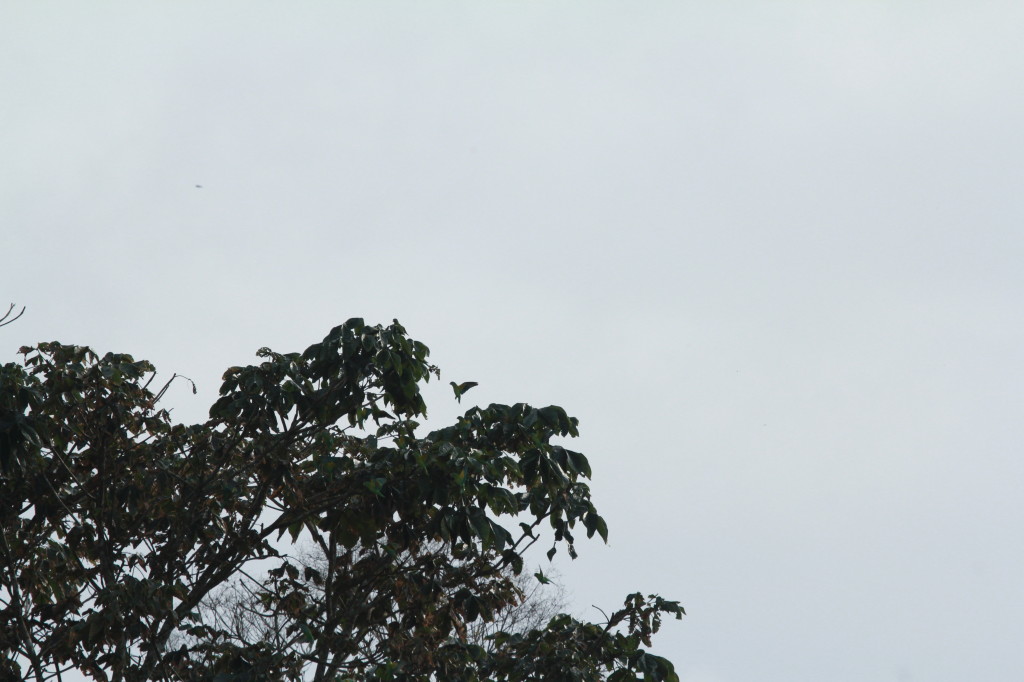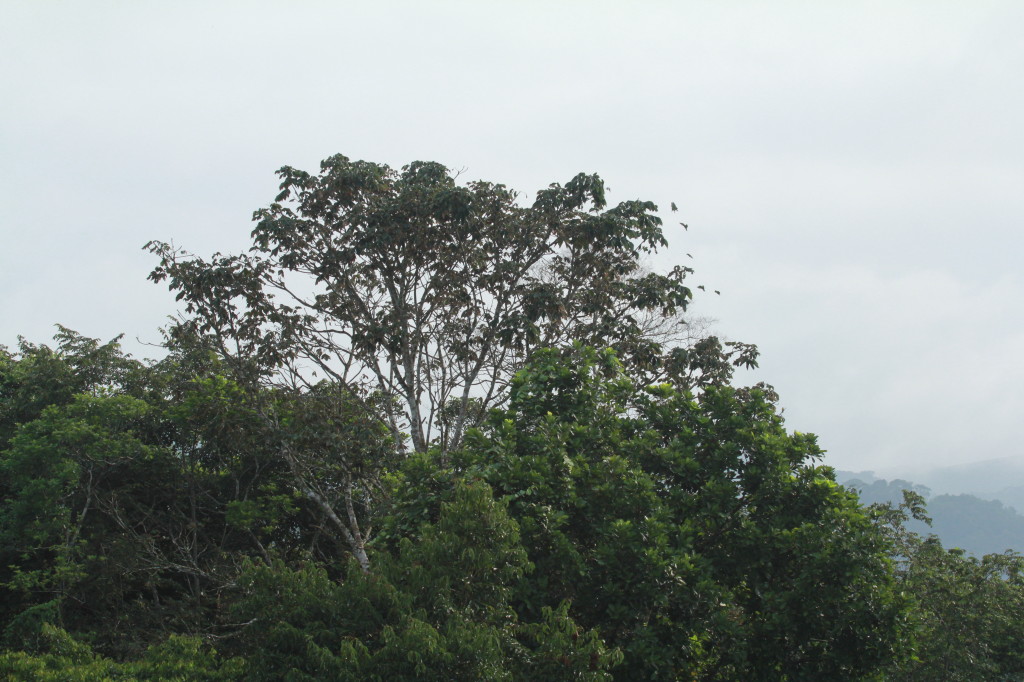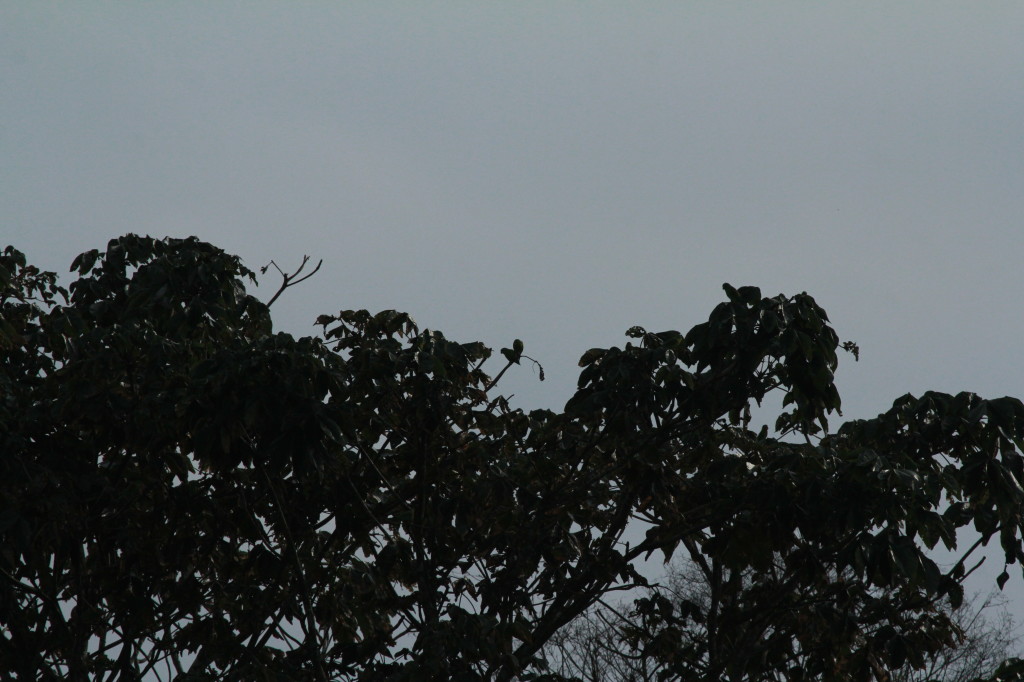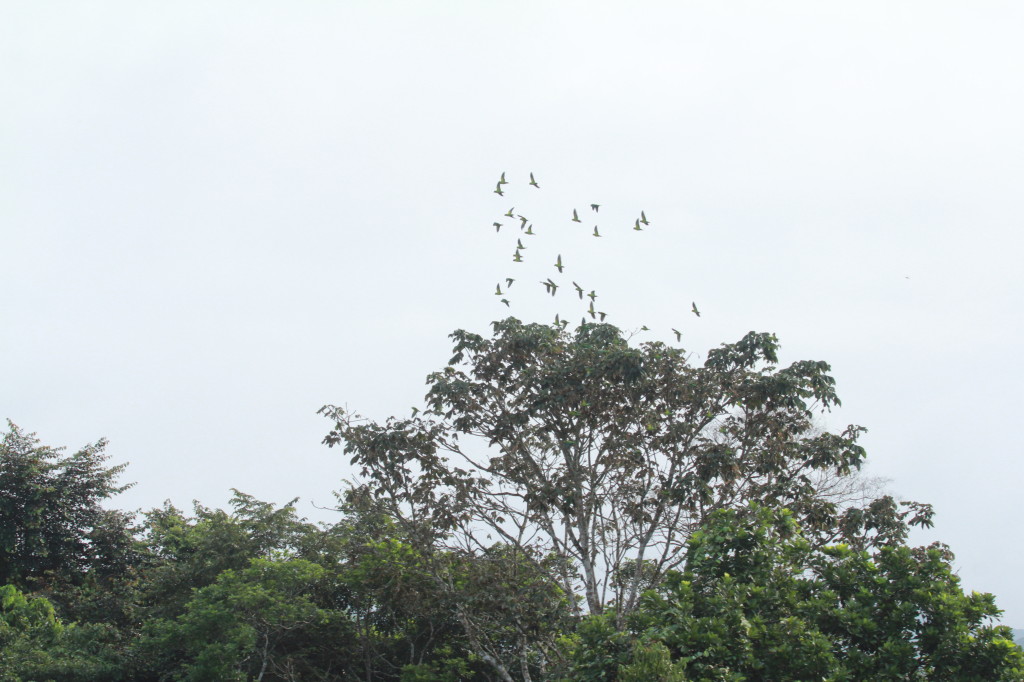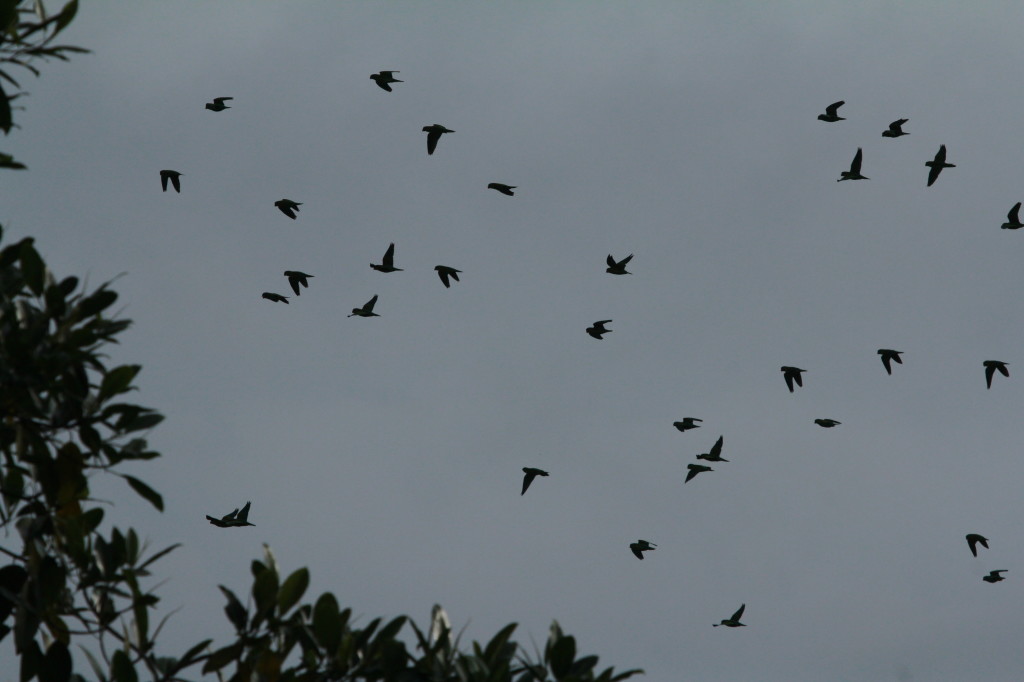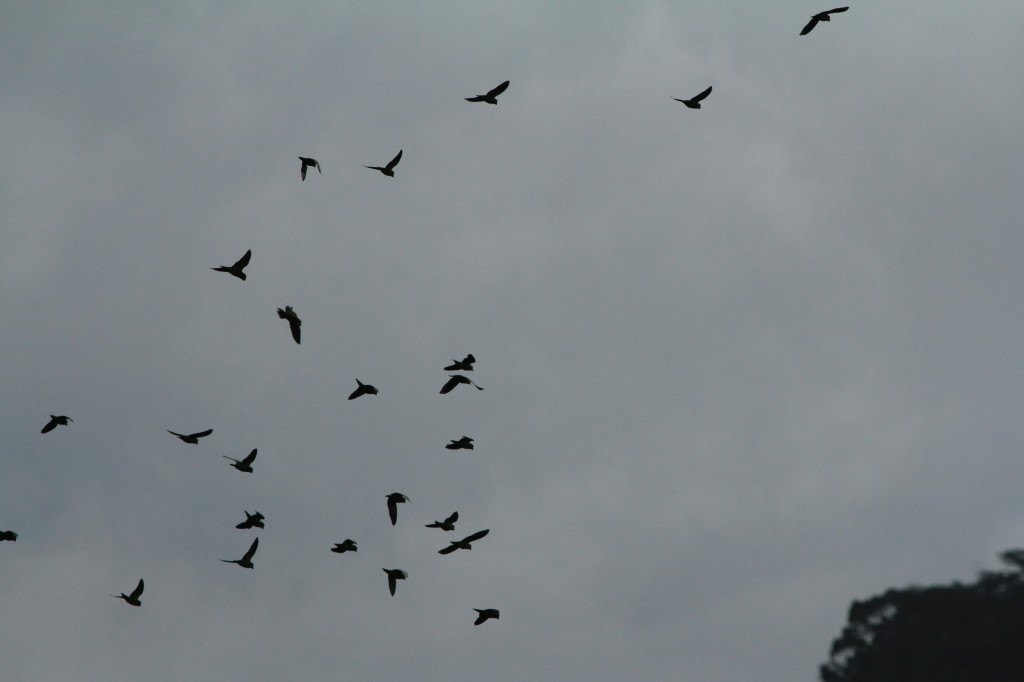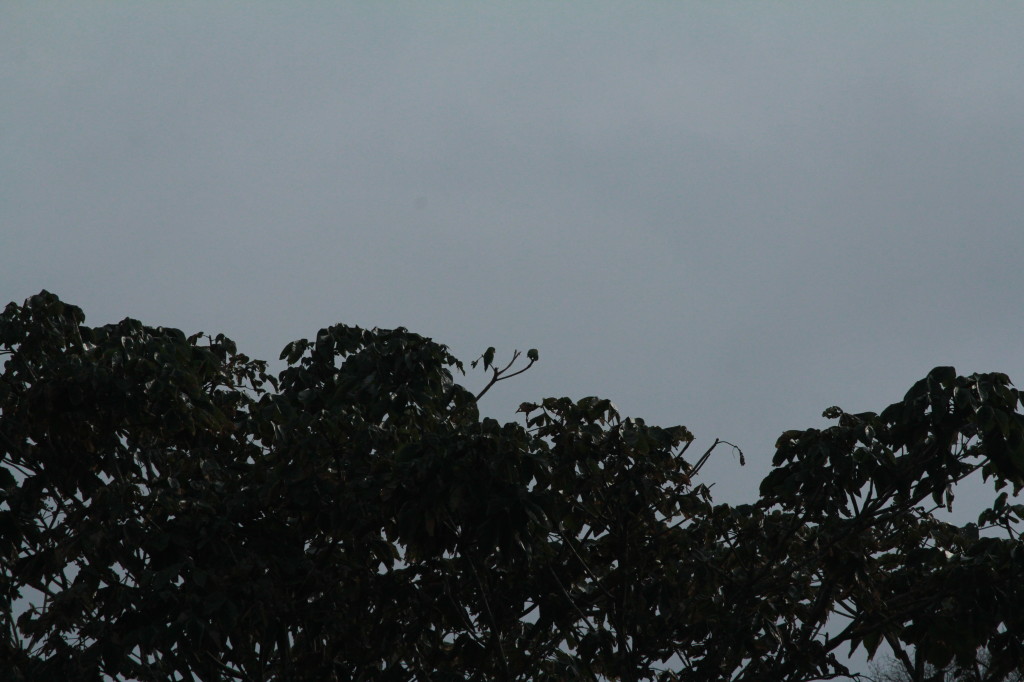 Once the action quieted down, around 8:30-ish, we went down to breakfast, then had a walk on the trail behind the swimming pool.  This takes you through a small patch of rainforest and ends at a butterfly house.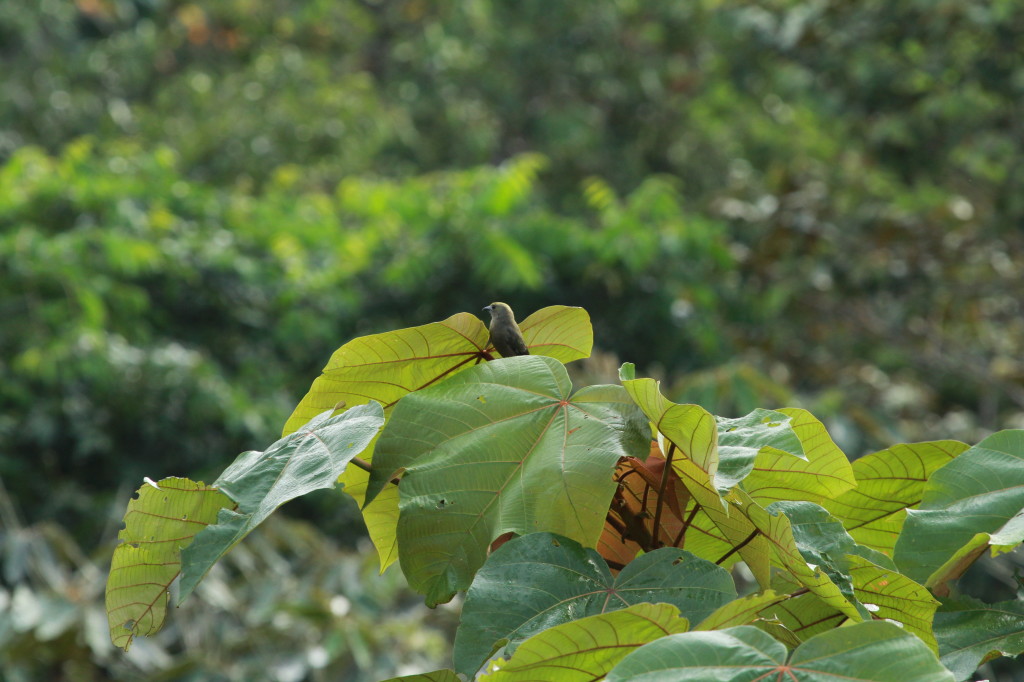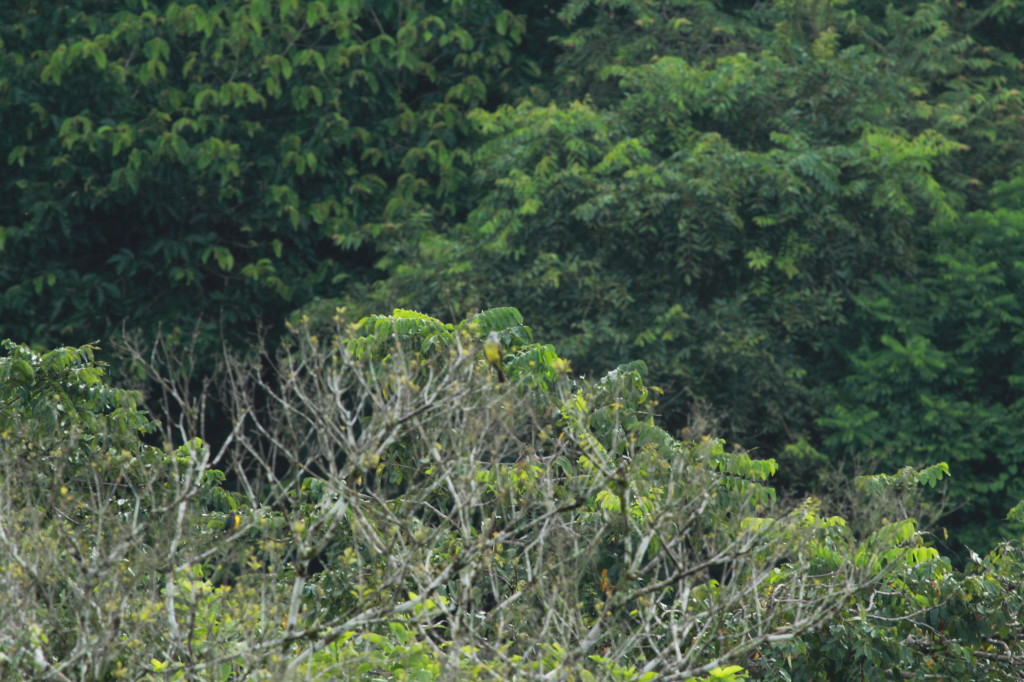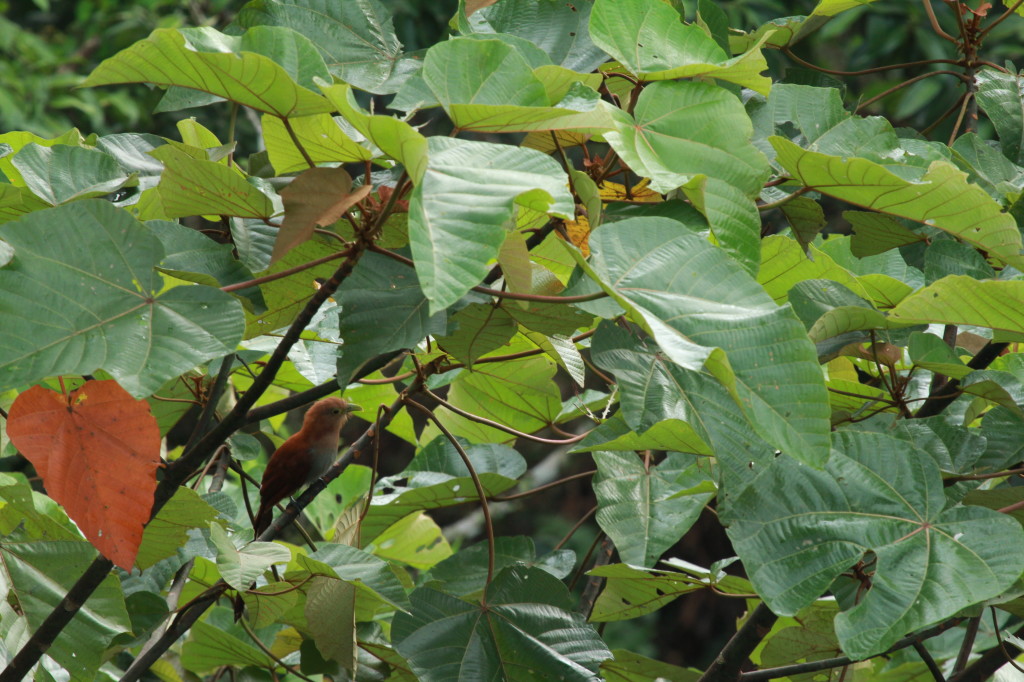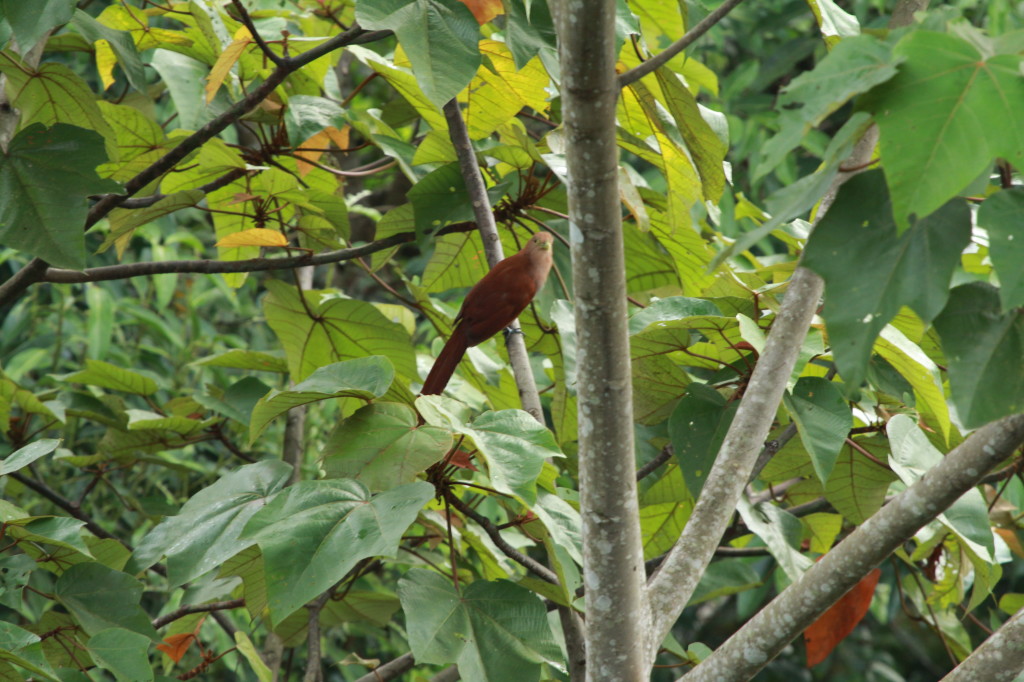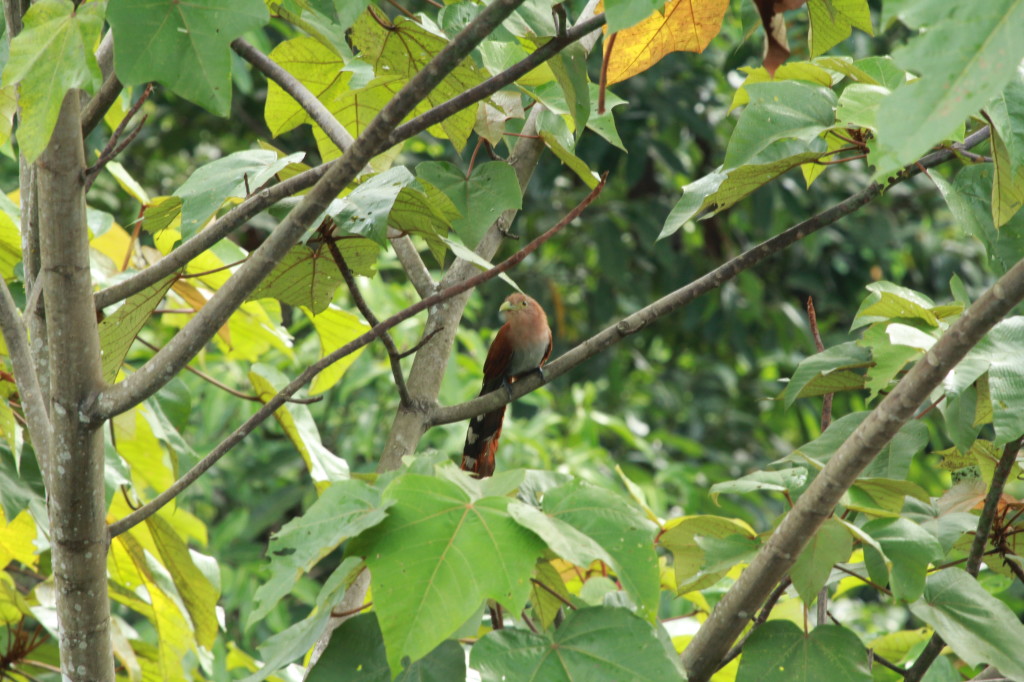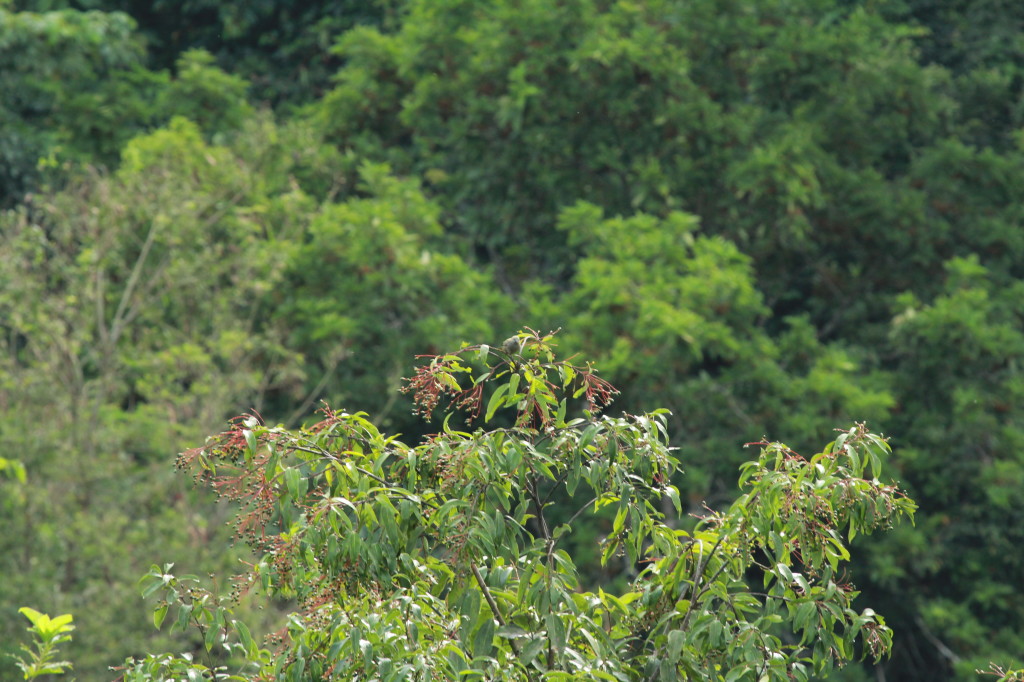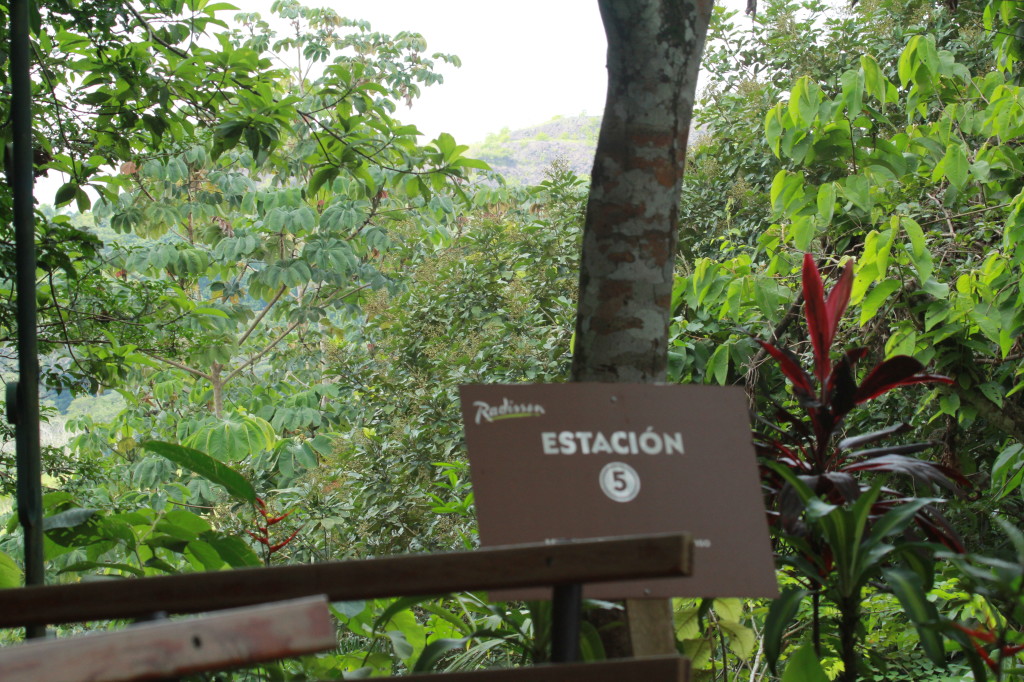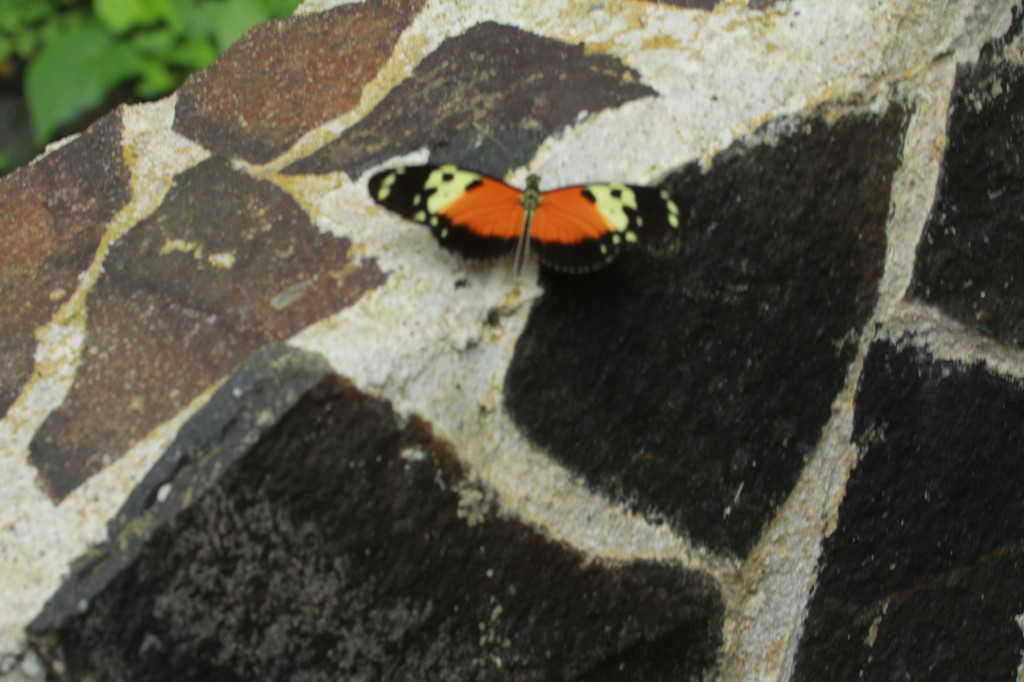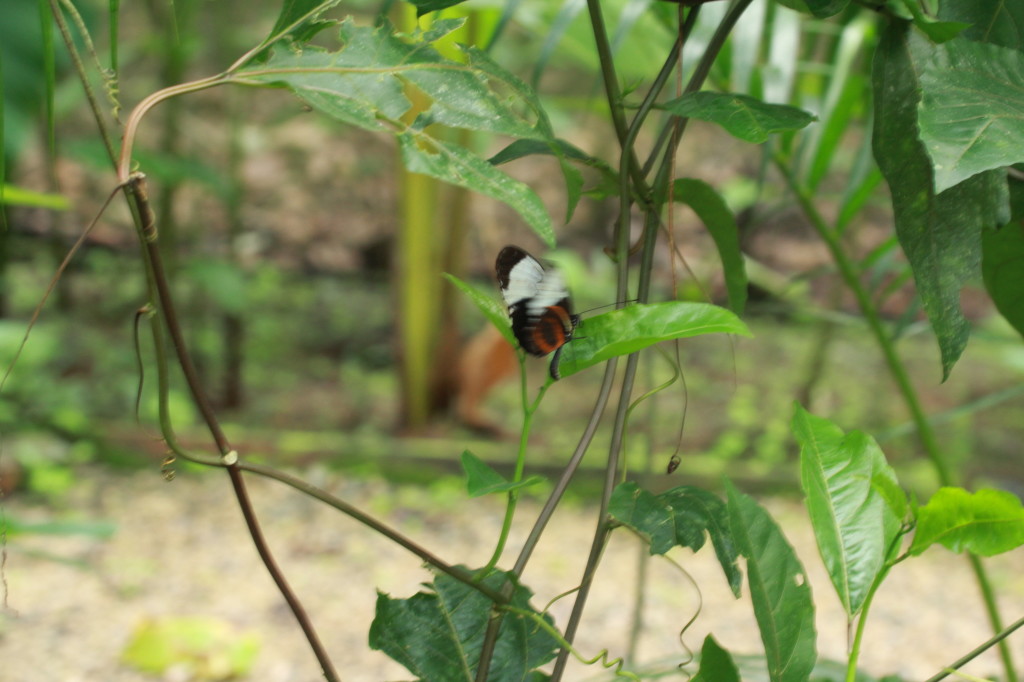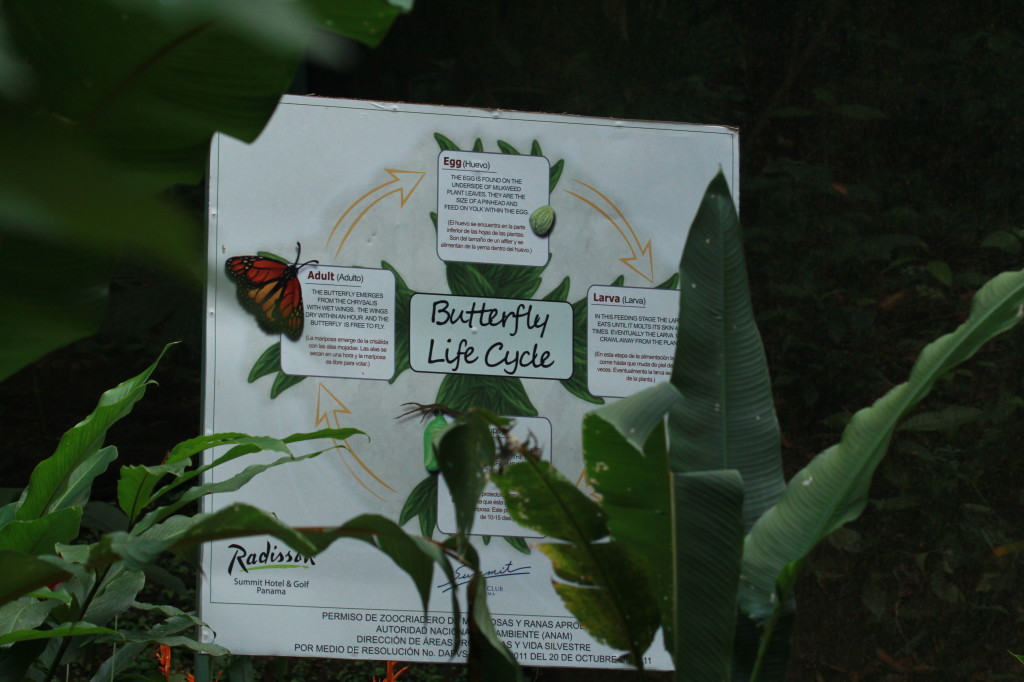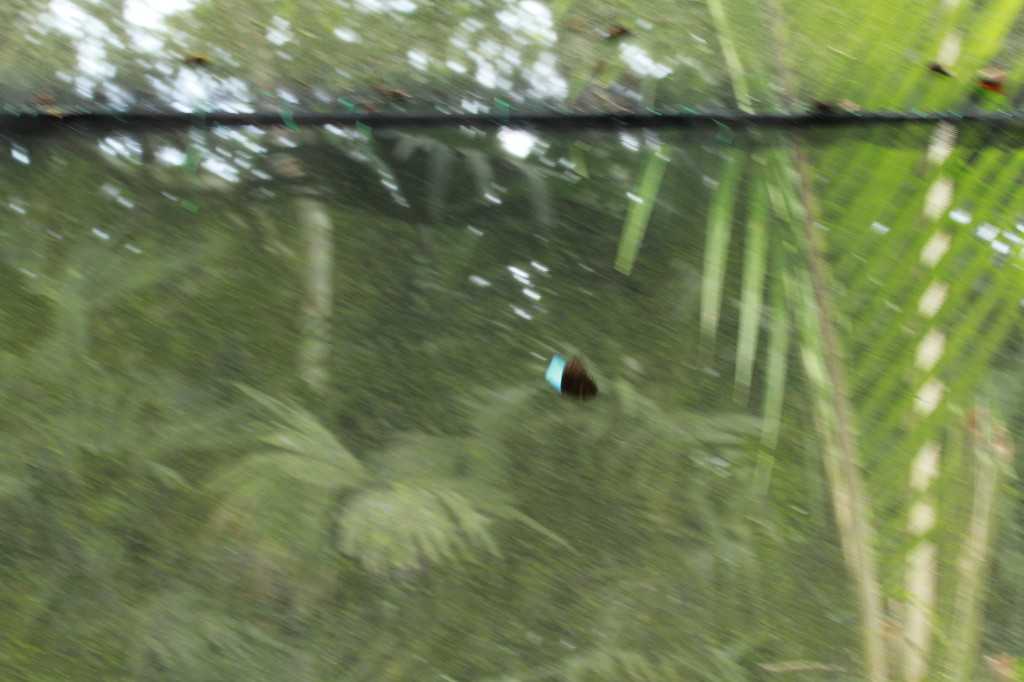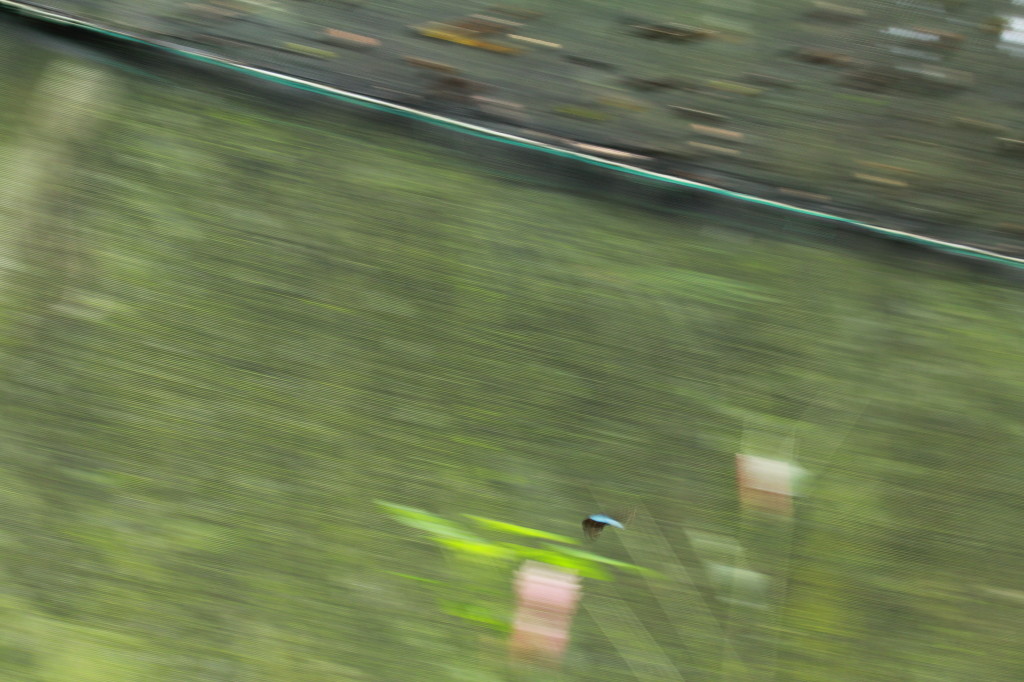 When we checked out to move to a hotel near the airport for the last night, we were able to follow the hotel's shuttle to Albrook Mall.  This prevented us wasting time getting lost as the city can be confusing to drive in.  All in all, we were really happy with this hotel and highly recommend it especially to eco-tourists given it's location and views from the balconies!