The Chestnut-colored Woodpecker is one of the fanciest of the woodpeckers in Central America. It is a member of the genus Celeus, which is composed of numerous "chestnut" colored woodpeckers, all of which also have a characteristic "hammer-head" crest. The Chestnut-colored occurs farther north than any of its congeners, ranging from southern Mexico south to extreme northwestern Panama. Overall the bird is bright chestnut-brown. The crest is a paler light rufous-brown, the underparts and back have extensive black chevron-shaped scaling, it has a red "mustache" stripe, and the bill is light yellow.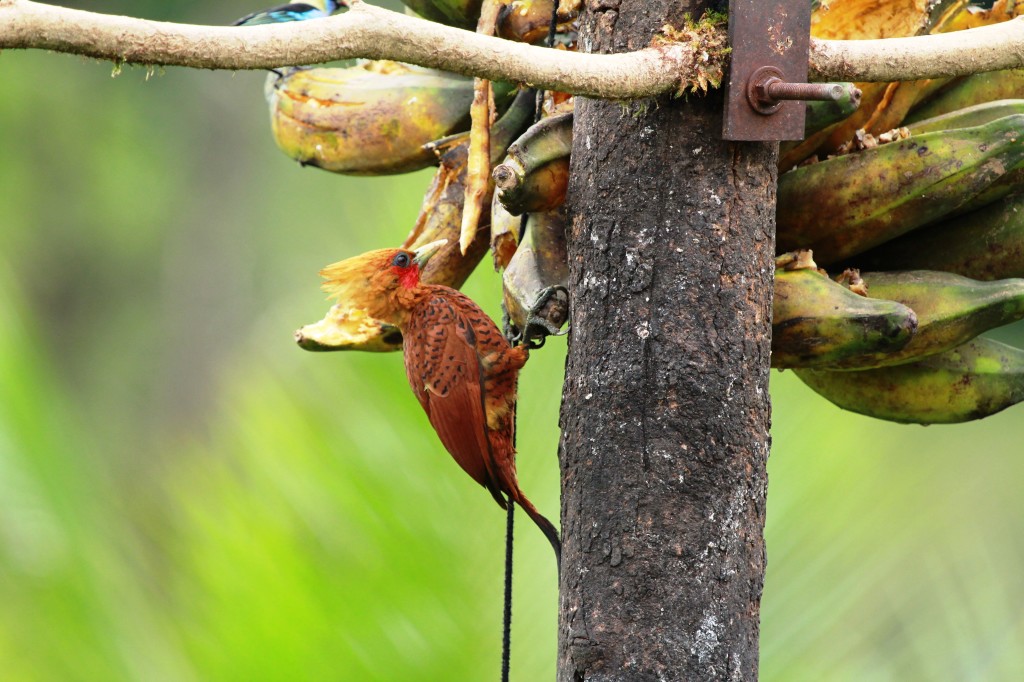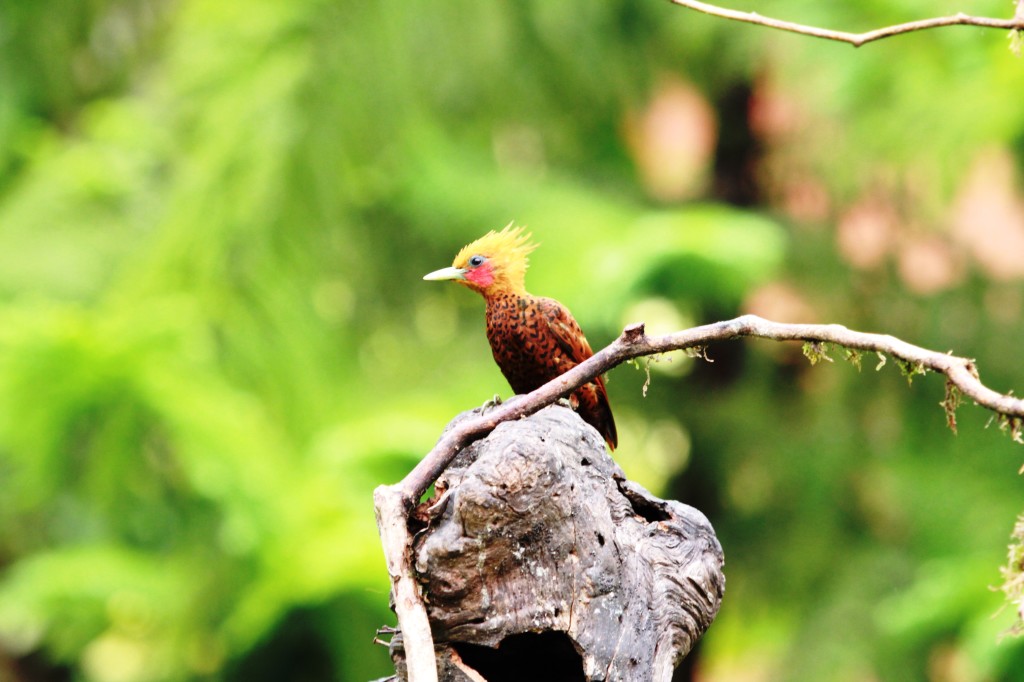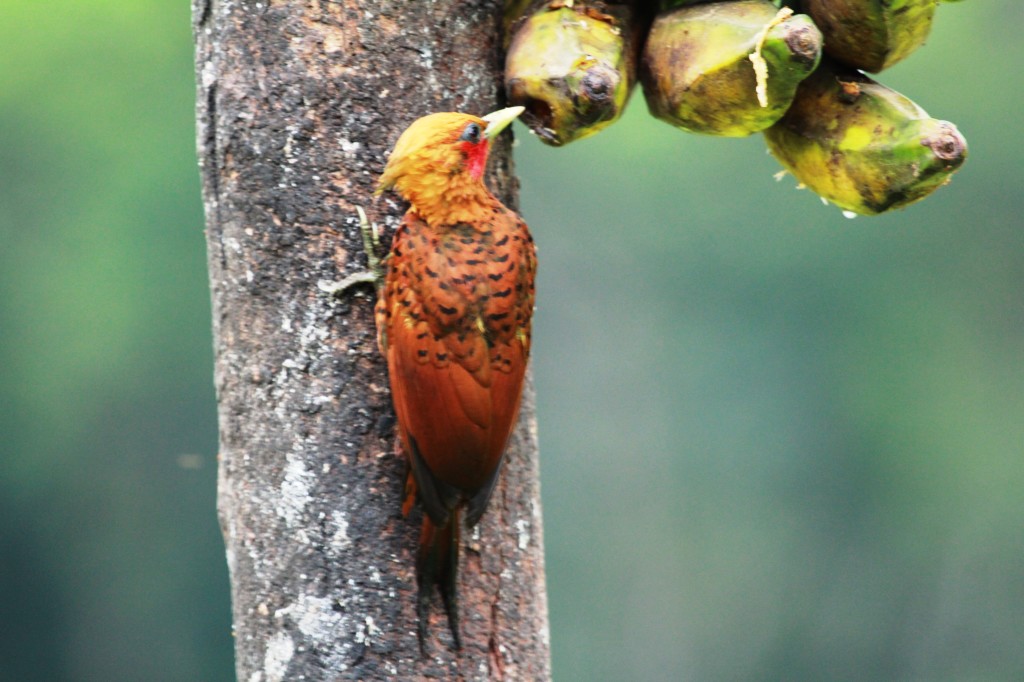 It is found in Belize, Costa Rica, Guatemala, Honduras, Mexico, Nicaragua, and Panama, so you will need a Central American award to get within their range.  My best sightings were at Laguna del Lagarto Lodge in Costa Rica.
LEARN MORE ABOUT THIS BIRD
VIDEO
Foraging and "woodpecking" for food.