The Antillean Crested Hummingbird (Orthorhyncus cristatus) is a species of hummingbird in the Trochilidae family.  I saw this one as we were driving up to the Syndicate Forest.  I think it's a female as the crest isn't that bright blue colour.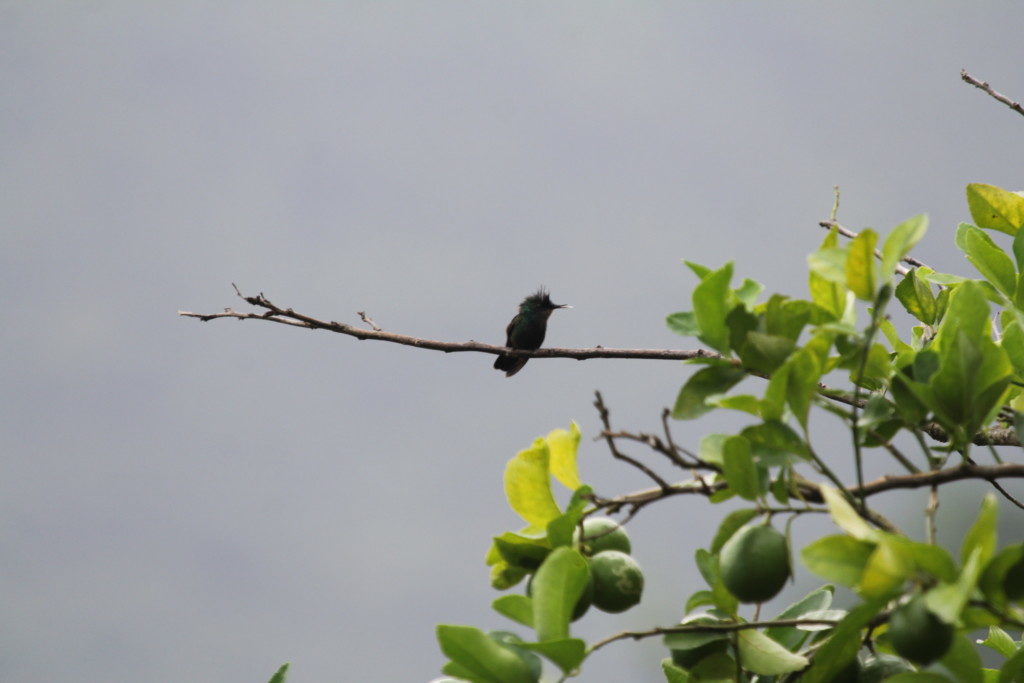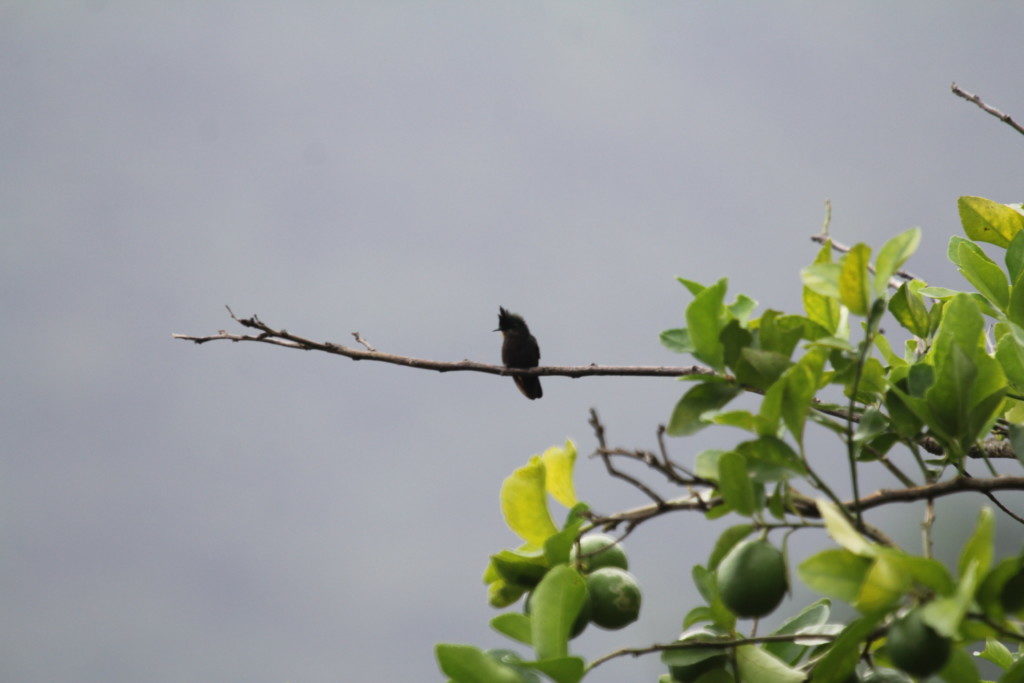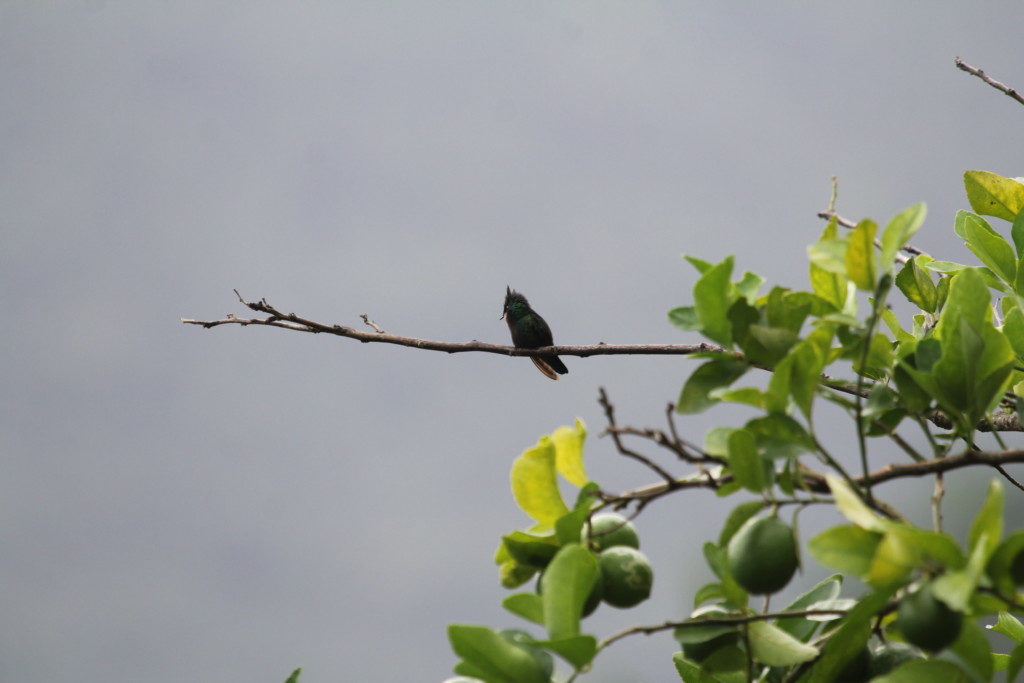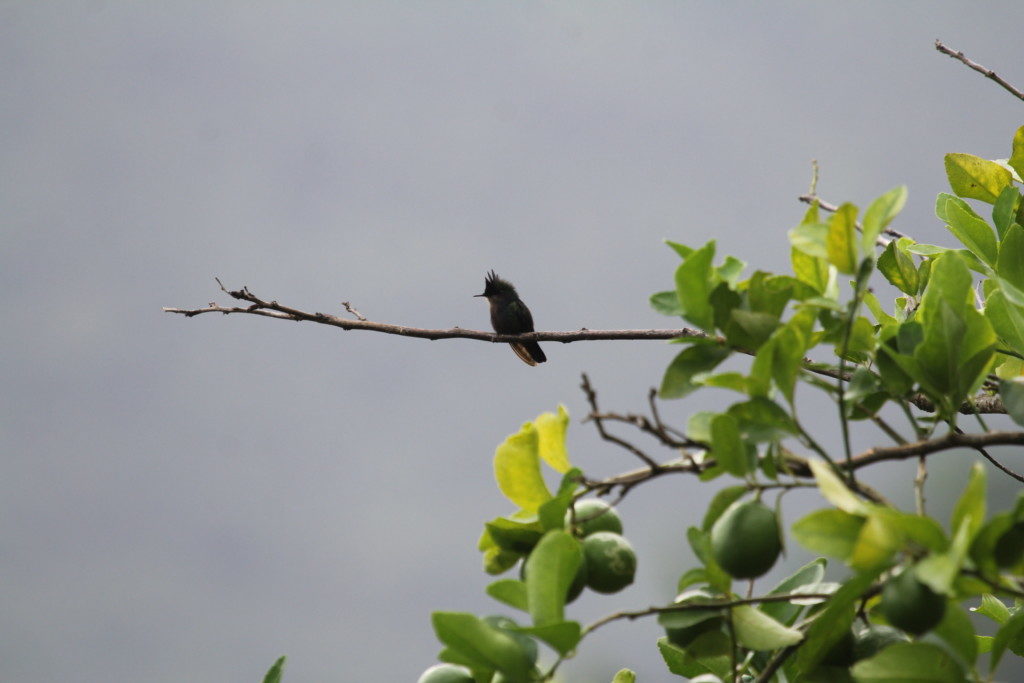 They are found in found in the Caribbean Islands of Anguilla, Antigua and Barbuda, Barbados, Dominica, Grenada, Guadeloupe, Martinique, Montserrat, north-east Puerto Rico, Saba, Saint-Barthélemy, Saint Kitts and Nevis, Saint Lucia, Saint Martin, Saint Vincent and the Grenadines, Sint Eustatius, the British Virgin Islands, the U.S. Virgin Islands, and the Lesser Antilles.  The only island where I saw one was Dominica.
LEARN MORE ABOUT ANTILLEAN CRESTED HUMMINGBIRDS
VIDEOS
These clips really show the beauty of the male bird's crest!
And this one is trying to have a drink and a bath at the same time!