The Blue Dacnis or Turquoise Honeycreeper (Dacnis cayana) is a small passerine bird and a member of the tanager family.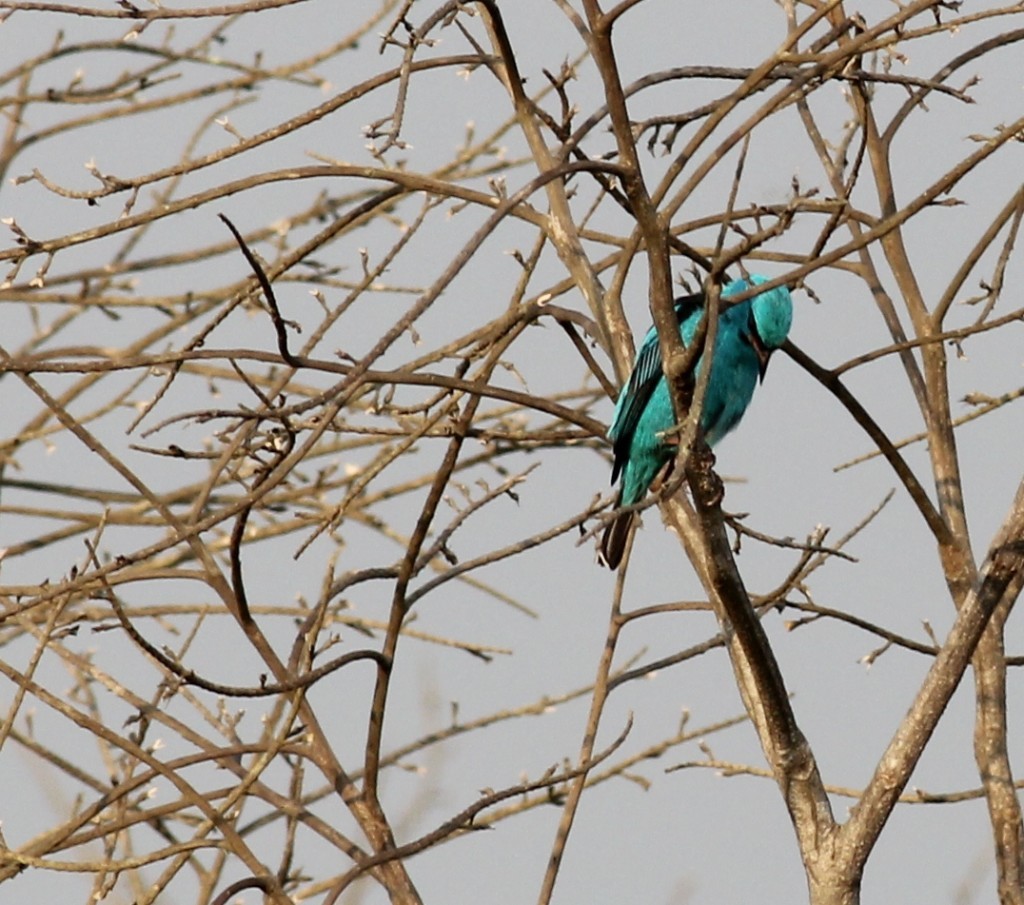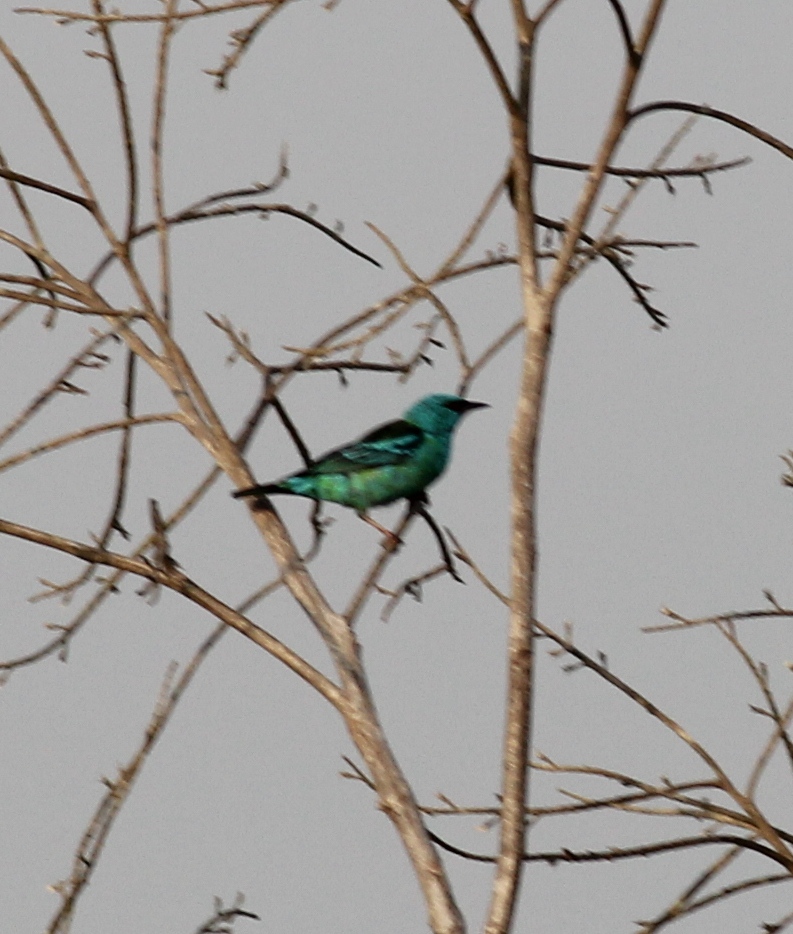 This bird has a huge range from Nicaragua to the south of Brazil.  I have personally seen them at Cristalino and Laguna de Lagarto in Costa Rica but this is nowhere near an exhaustive list.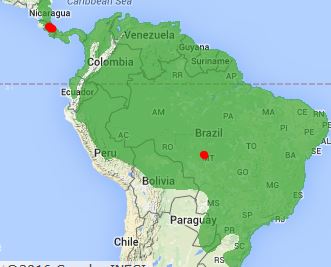 LEARN MORE ABOUT BLUE DACNIS
VIDEOS
Just look at the gorgeous blue on this hungry little guy!
Bird feeders with fruit will attract them.