Cristalino Jungle Lodge is one of the holy grails for birders and if you plan to go birding in Brazil you should definitely plan to stay here.  The location is spectacular and the bird list is amazing!
You arrive there after about an hour boat ride down the Cristalino River.  They have several levels of accommodation ranging from standard rooms to special bungalows and since we were on a budget, we got one of the cheaper rooms which was still really nice!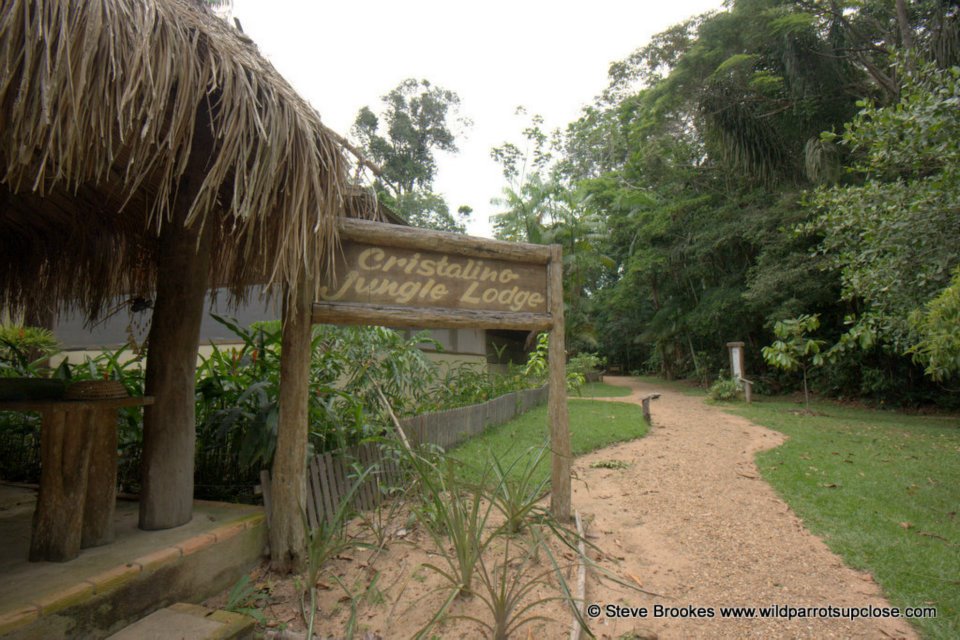 There is a map of the grounds and walking trails but most people stick with their guide.  If you aren't in an organized group, they make a small group with around 6-8 people and assign you a guide.  Every day you have a different place to visit, one in the morning and one after lunch and they try to keep groups separated so each place doesn't get swamped with people.
Even the budget rooms are spacious and attractively furnished.  No tv or wifi, you are here to commune with nature!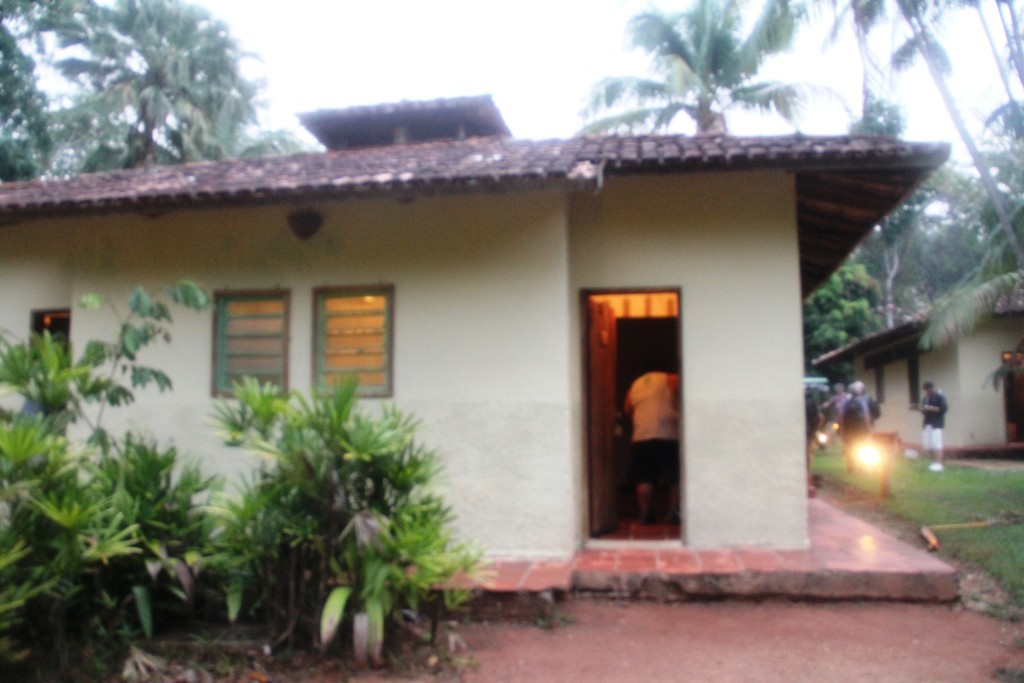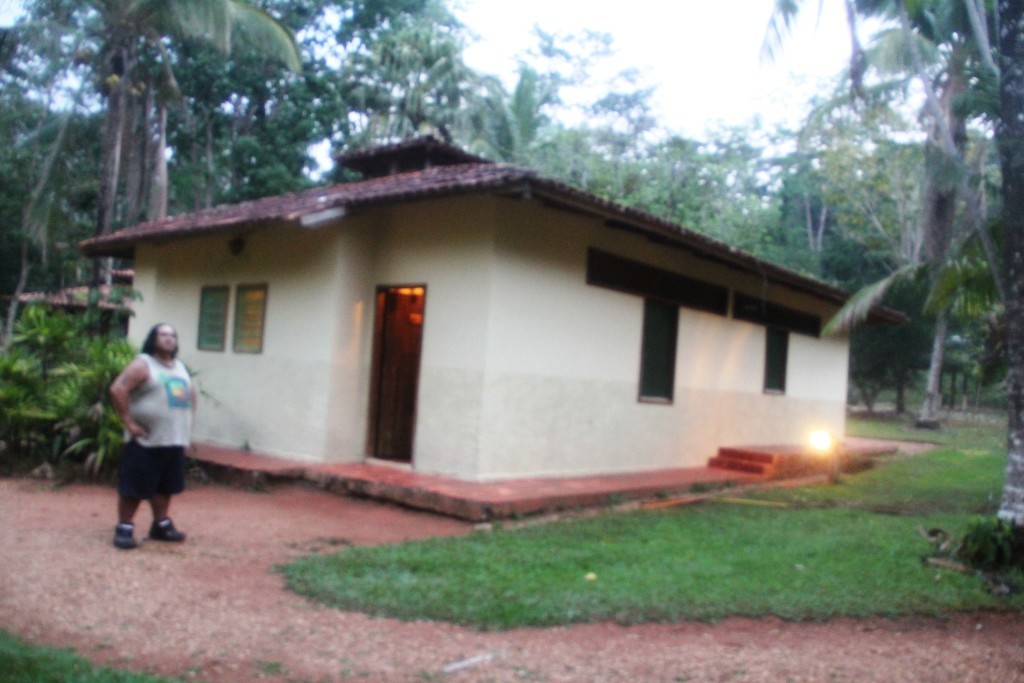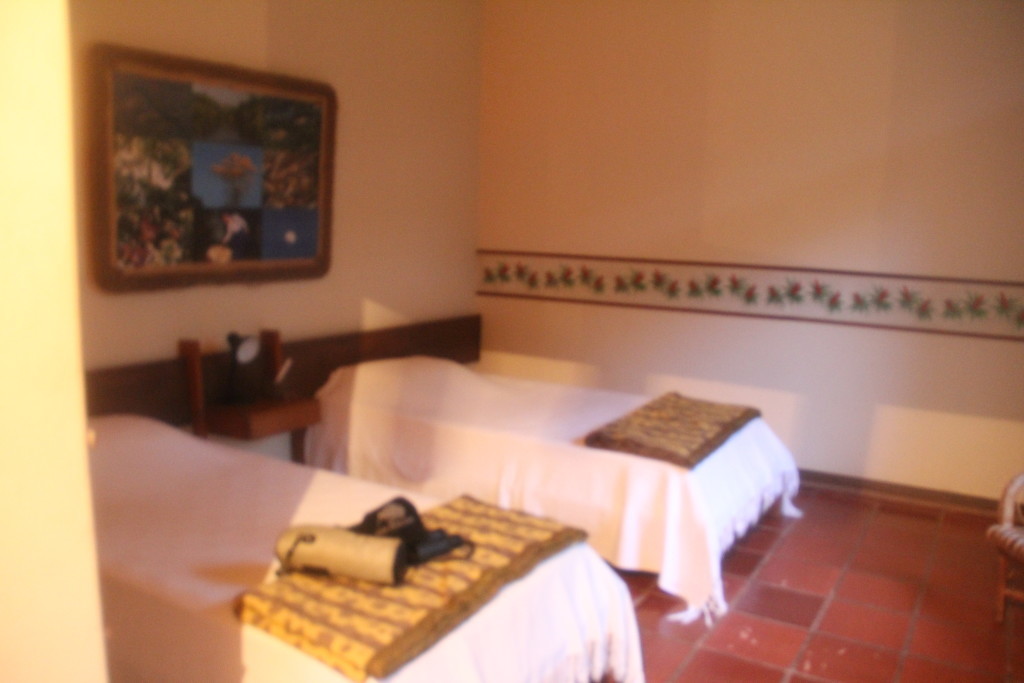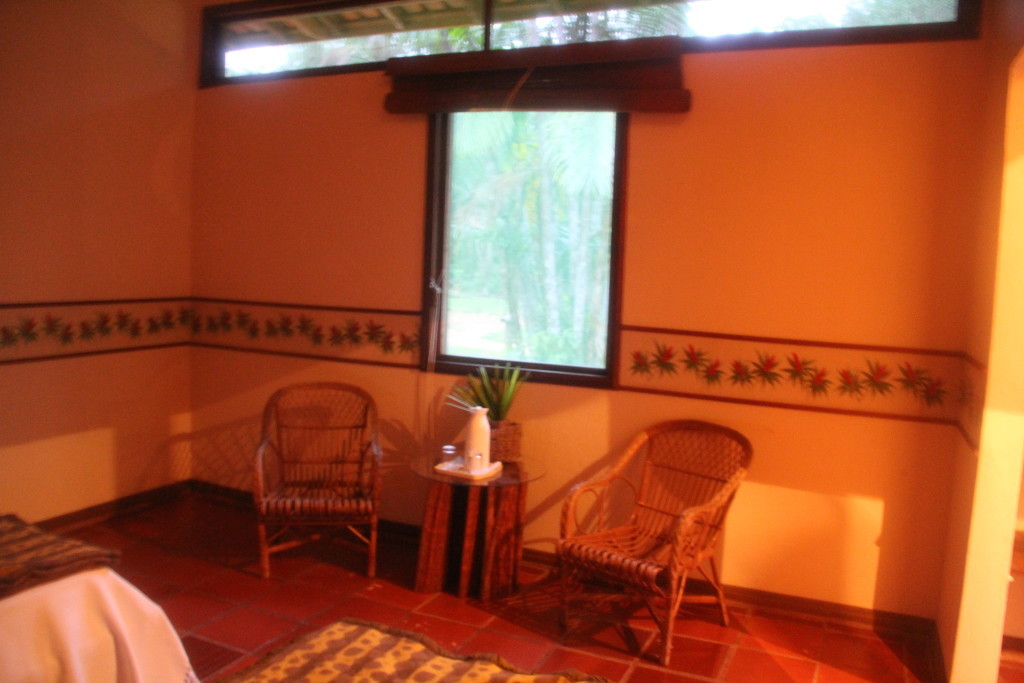 This is the restaurant where you are served breakfast, lunch and dinner.  Drinking water is free.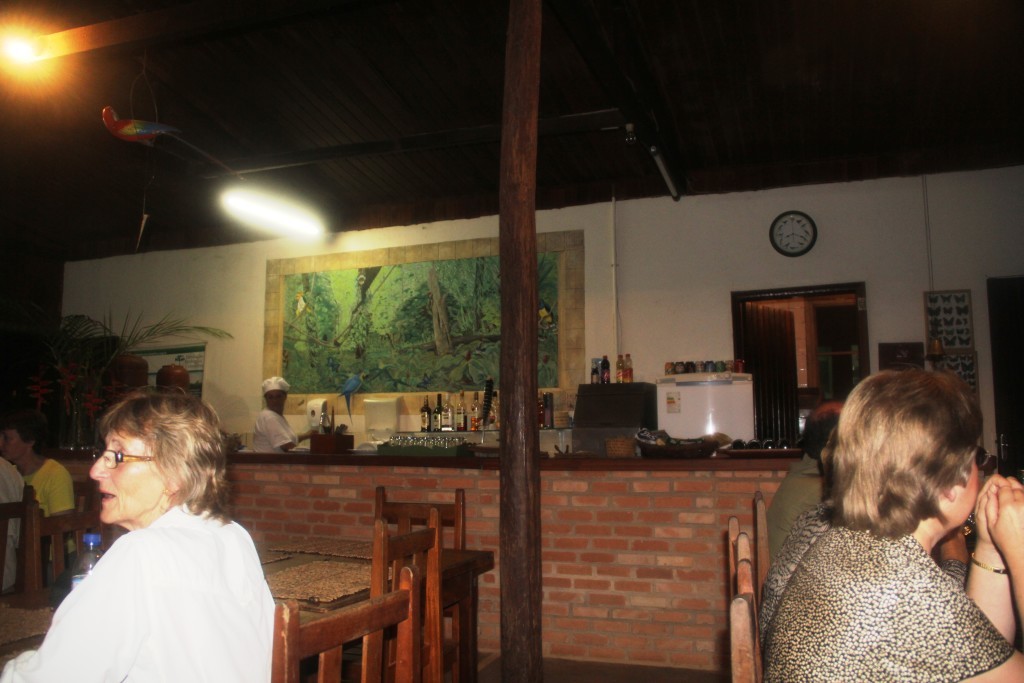 They have a lounge with maps, guide books and other educational materials where people can relax in the evening and compare notes.  Try the excellent Mojitos!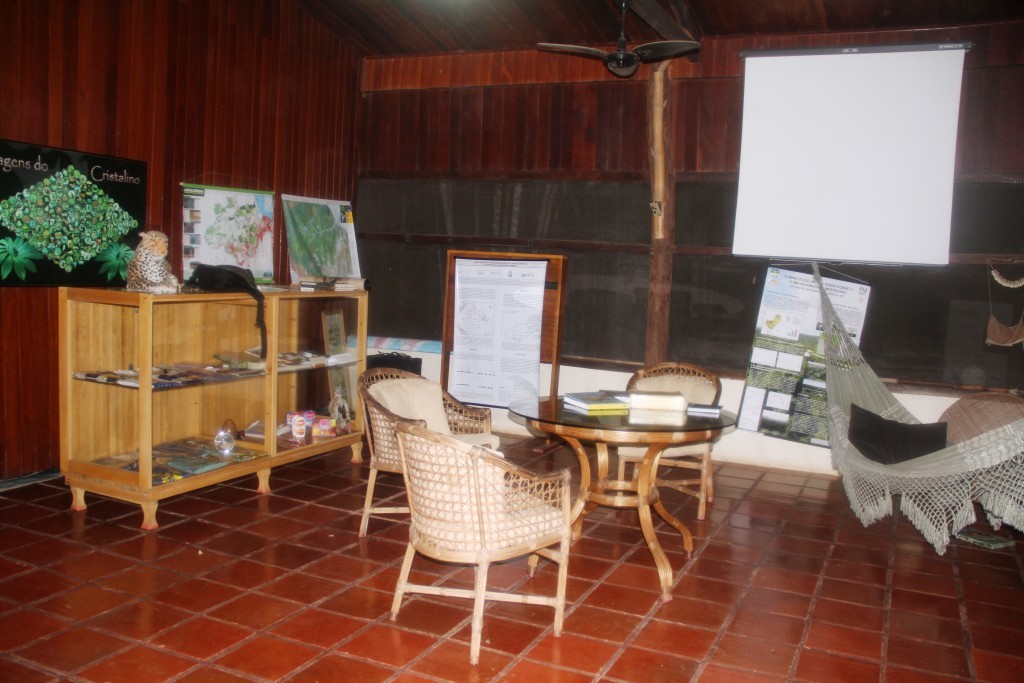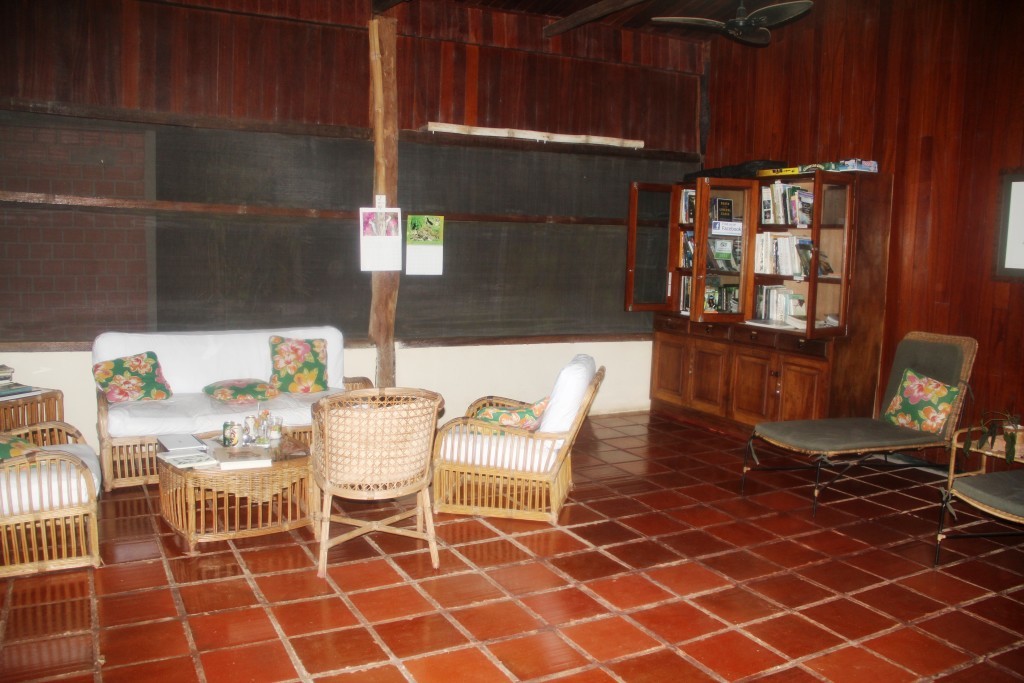 At the time of our visit, a Blue-headed Parrot (Pionus) had been found injured and rescued by one of the staff.  My pics came out blurry, but it looked like he had a broken wing so he was very lucky someone found him who wasn't planning to eat him!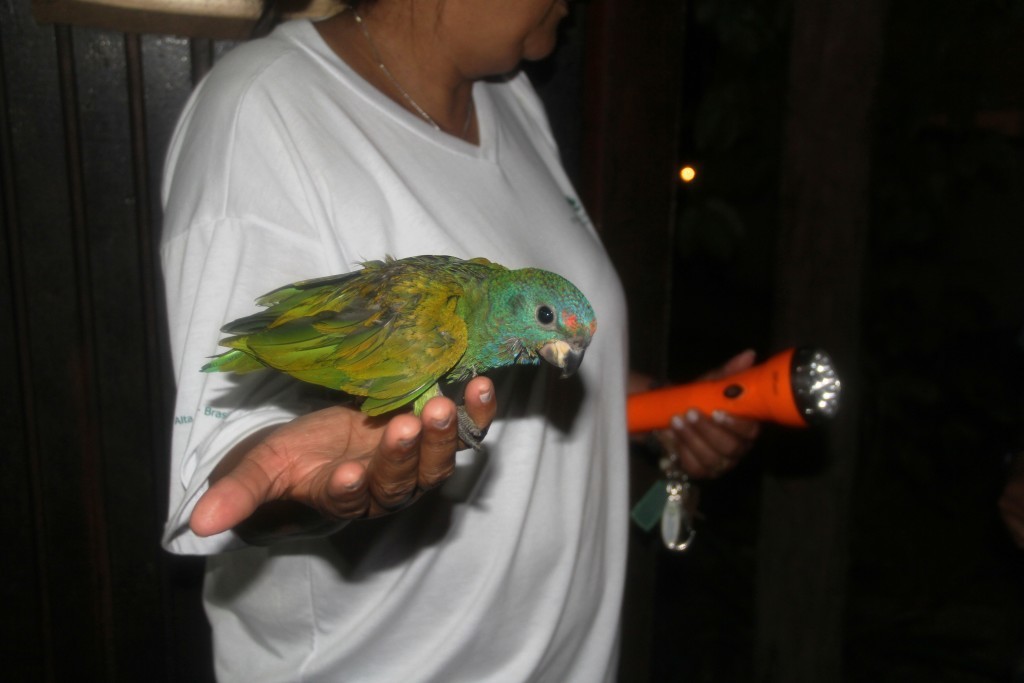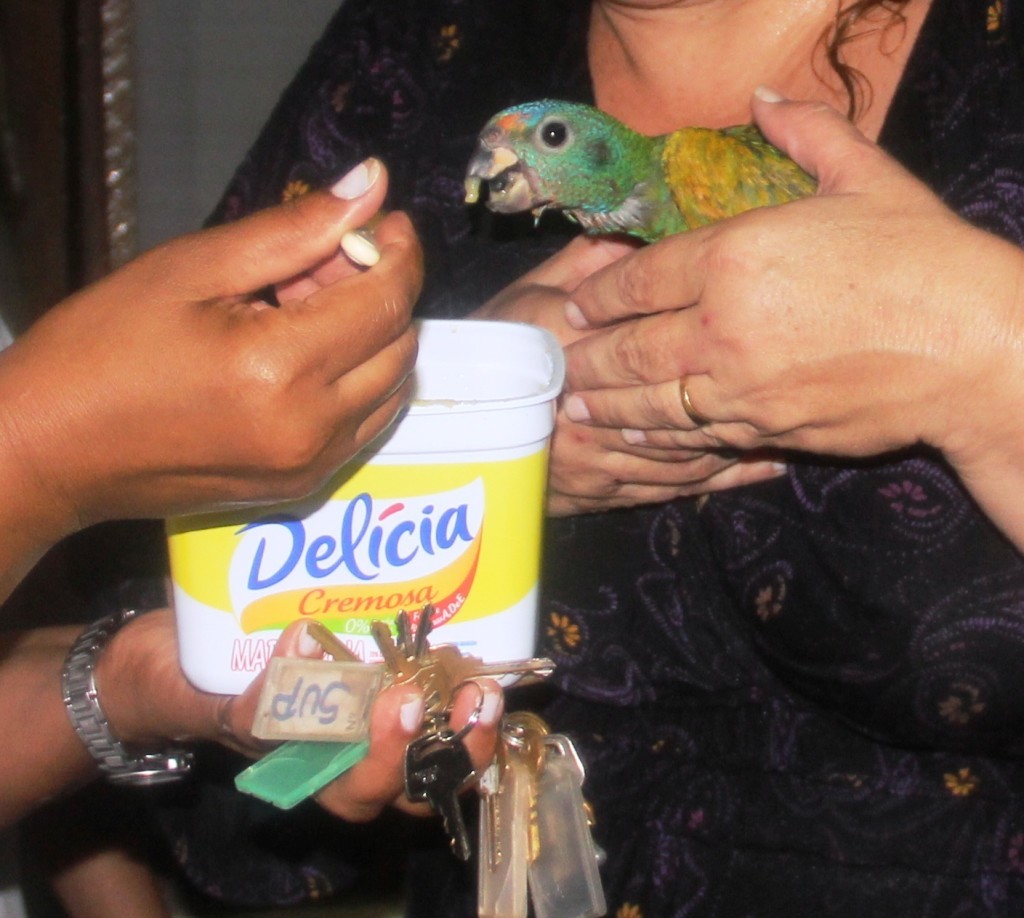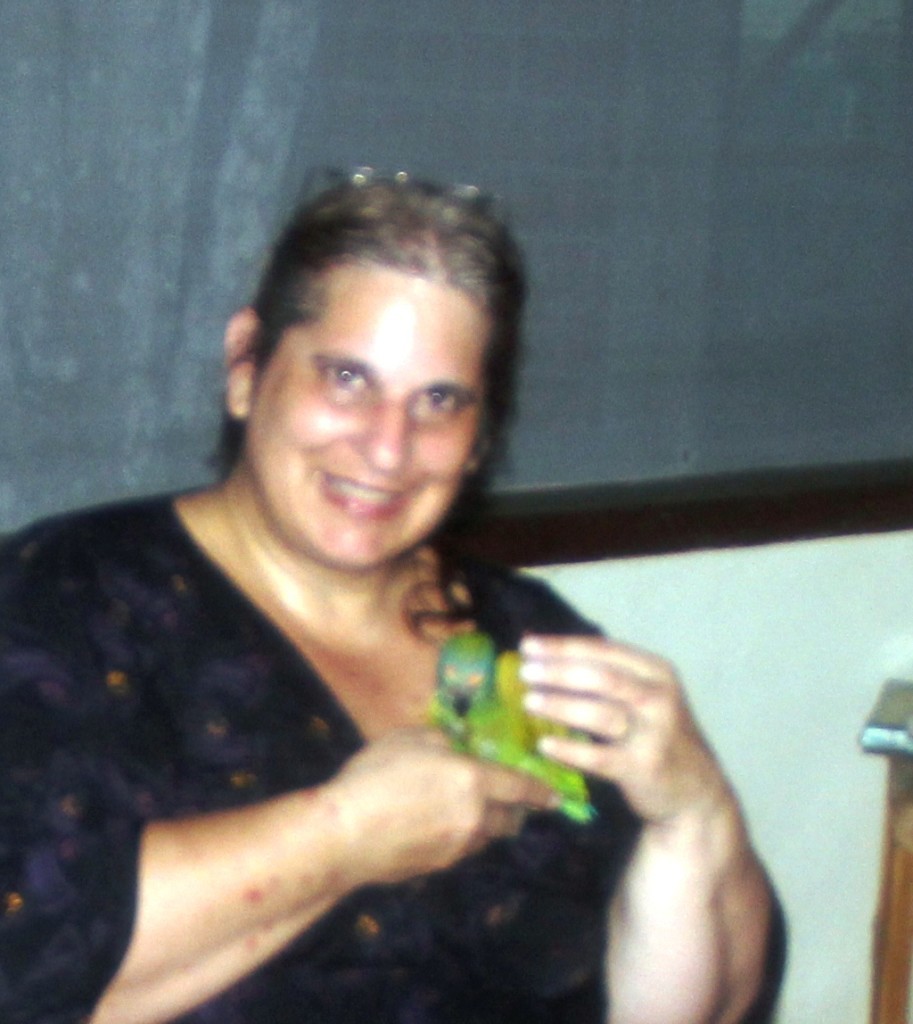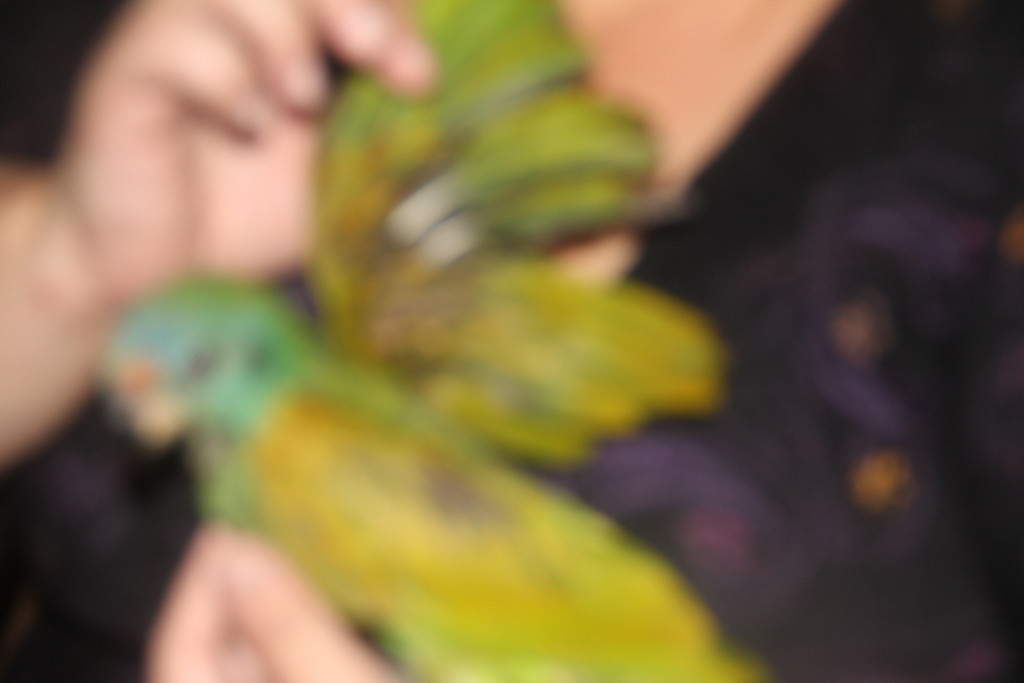 You are probably best booking Cristalino Jungle Lodge with them direct as I haven't seen it pop up on any hotel booking engines.  They have a secure credit card payment system which I used back in 2012 to pay for our booking.