Selva Verde Lodge & Rainforest Reserve was a perfect choice for our first night in Costa Rica.  My only regret is we didn't stay longer!  The setting is stunning, birds are everywhere, the rooms have decks overlooking the pool and rainforest and the food was great!  They have a very impressive sustainability program.
GETTING HERE
Use your miles to book a ticket to San Jose, Costa Rica.  This will be a Central America award.  The easy way is getting a taxi or shuttle direct from the airport.  Directions are on their website.   I'll go into more detail about getting around Costa Rica later.  If you want to save money, it's very easy to get here by local bus.  First you get a bus in front of the airport that will take you from Alajuela to downtown San Jose.  Then you need to get a taxi to "Gran Terminal del Caribe" where you can book a bus to Puerto Viejo de Sarapiqui.
The buses are comfortable and leave about once per hour.  They were very cheap, I forgot the exact price but it was around $8-ish. Once you arrive at Puerto Viejo de Sarapiqui, you can get a bus to Chilamate which passes the lodge.  We didn't want to wait a couple hours so took a taxi to the lodge for around $5-ish.  There is a small shop in the bus station to stock up on drinks and snacks.
Taxis wait on the street outside the bus station.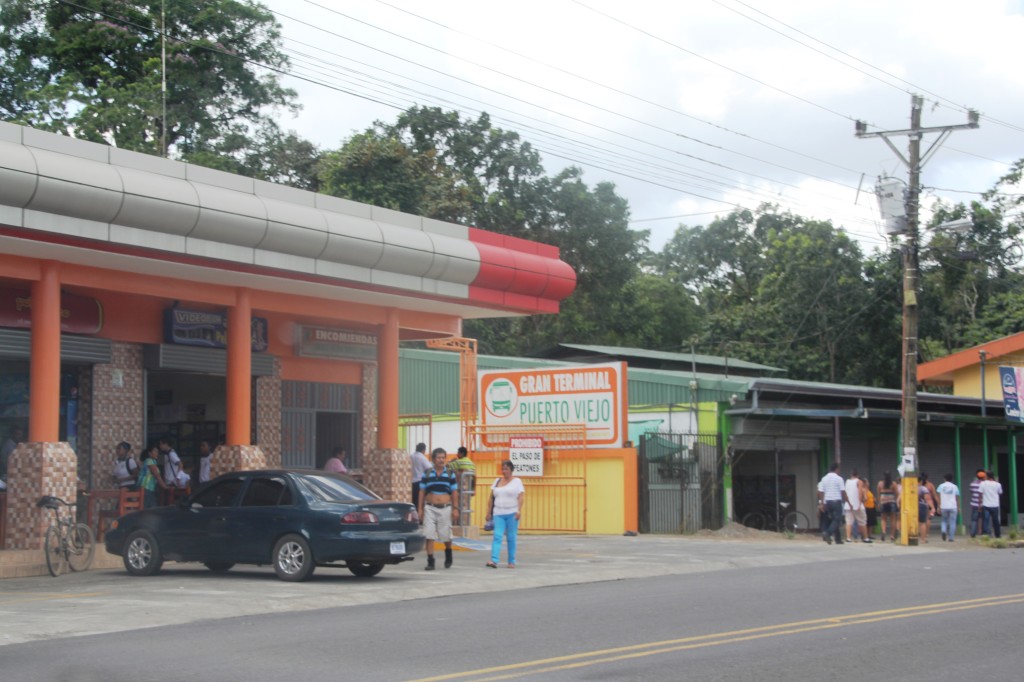 THE FACILITIES
From the moment you enter, this place has the WOW factor!  The open-air lobby has beautiful stone work and a stunning rainforest mural.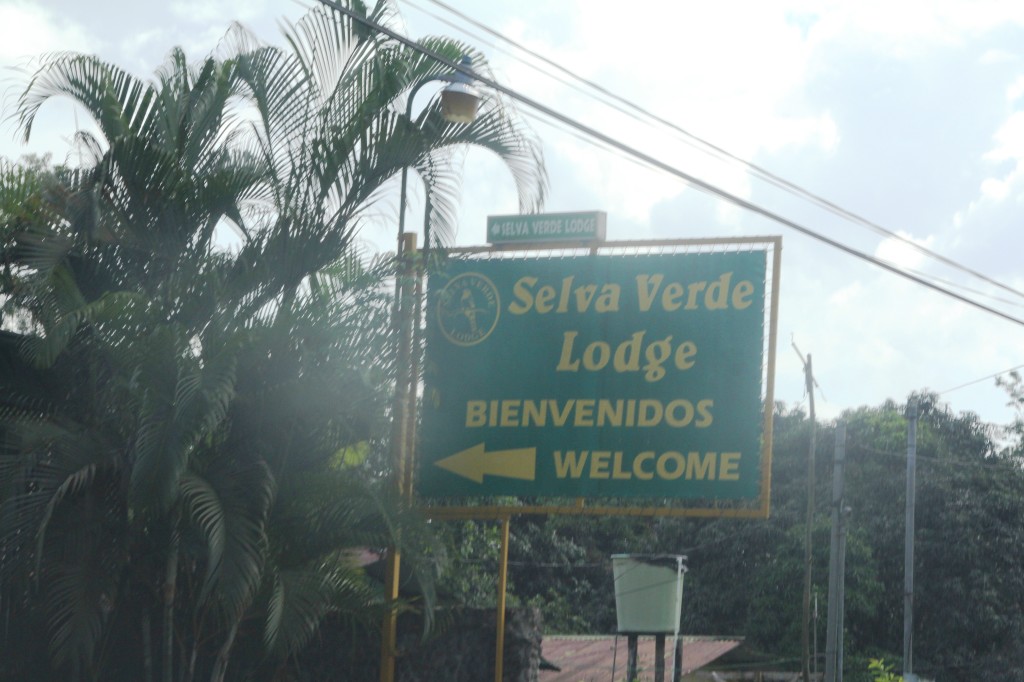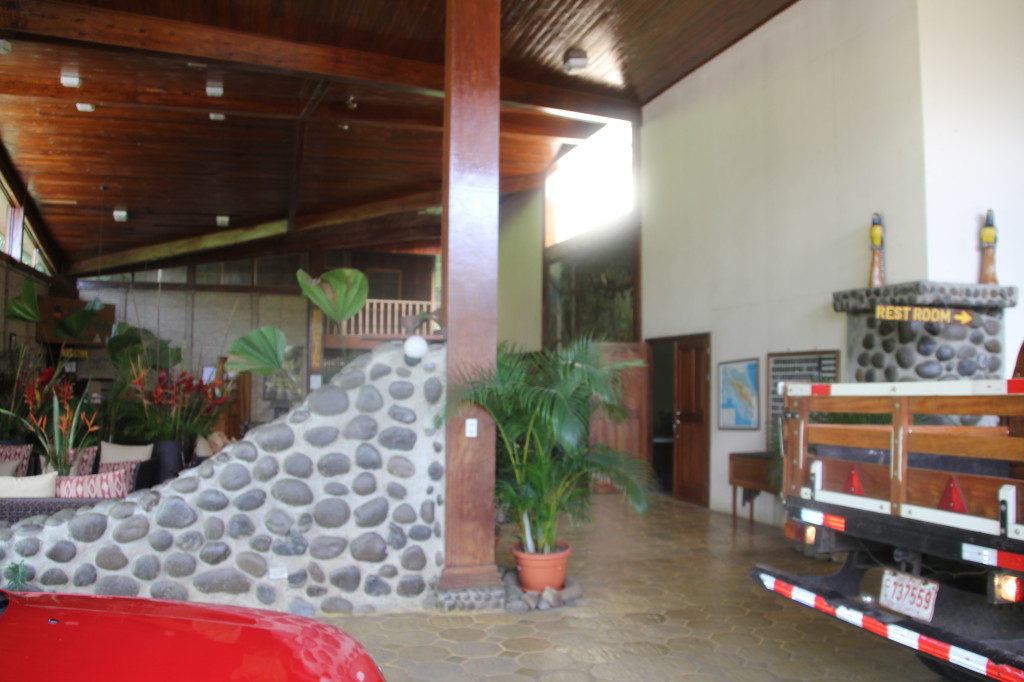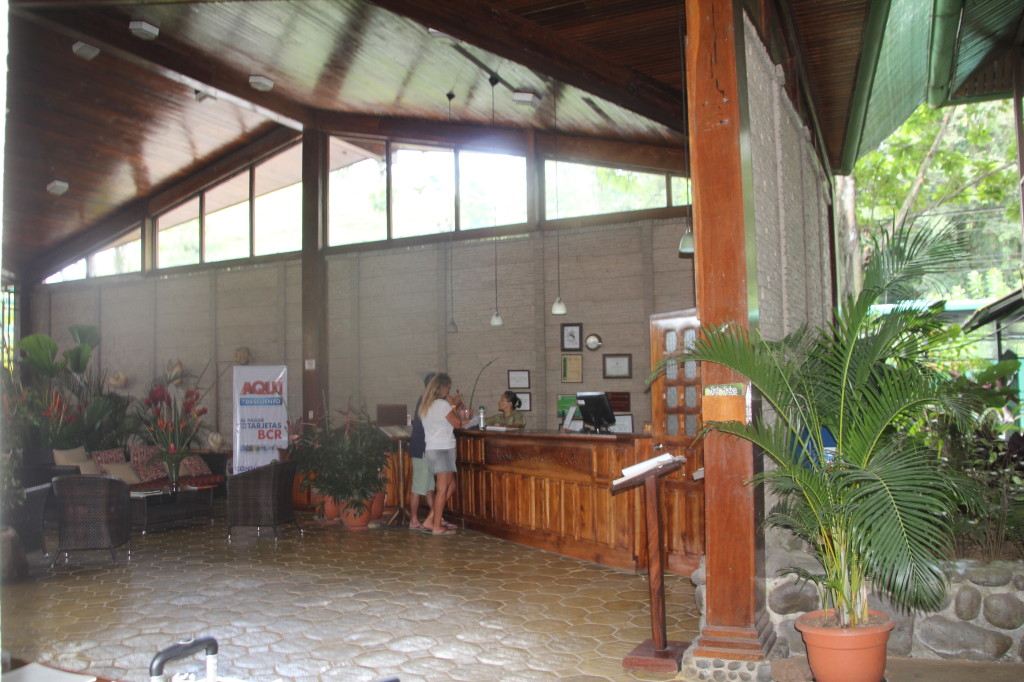 You then walk down the covered walkways to your room.  Ours overlooked the pool with a wrap around deck shared with the room next door.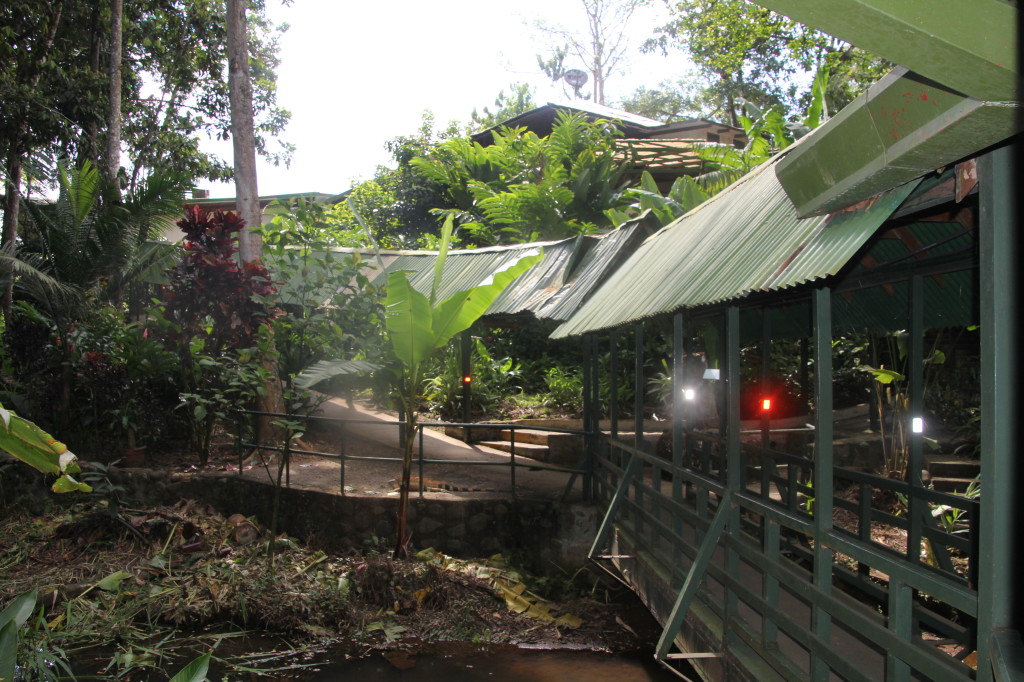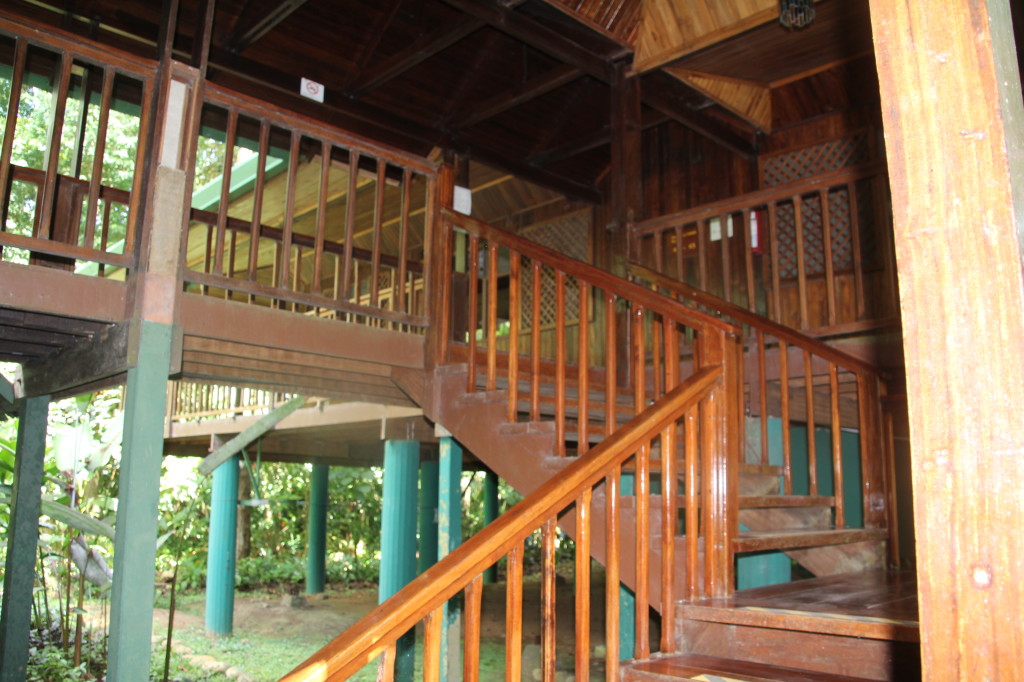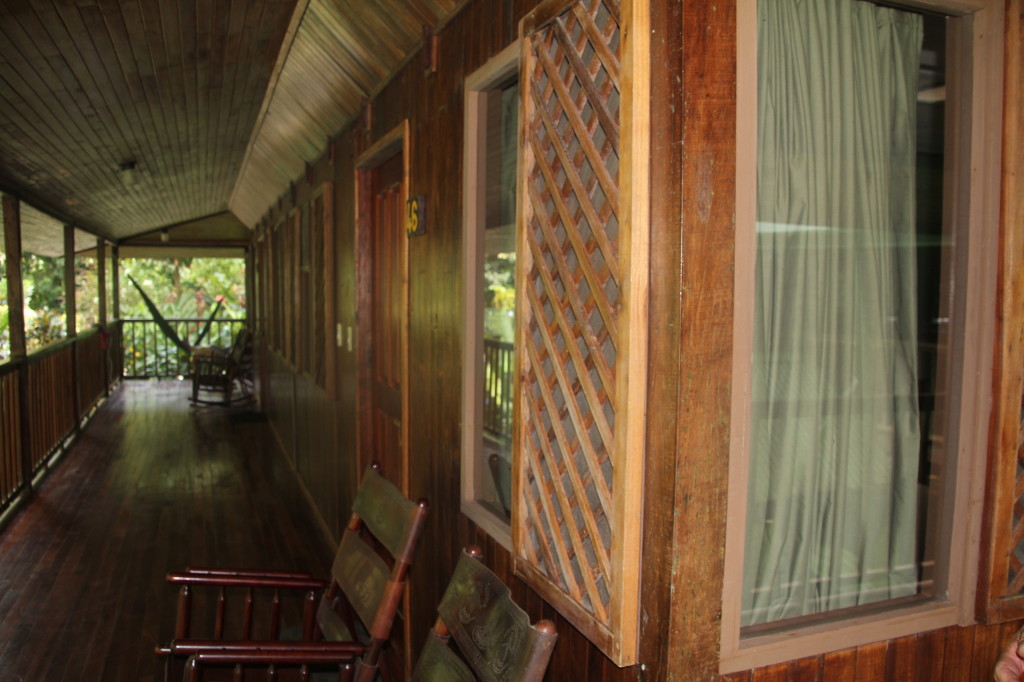 The rooms are attractively furnished with lovely artwork.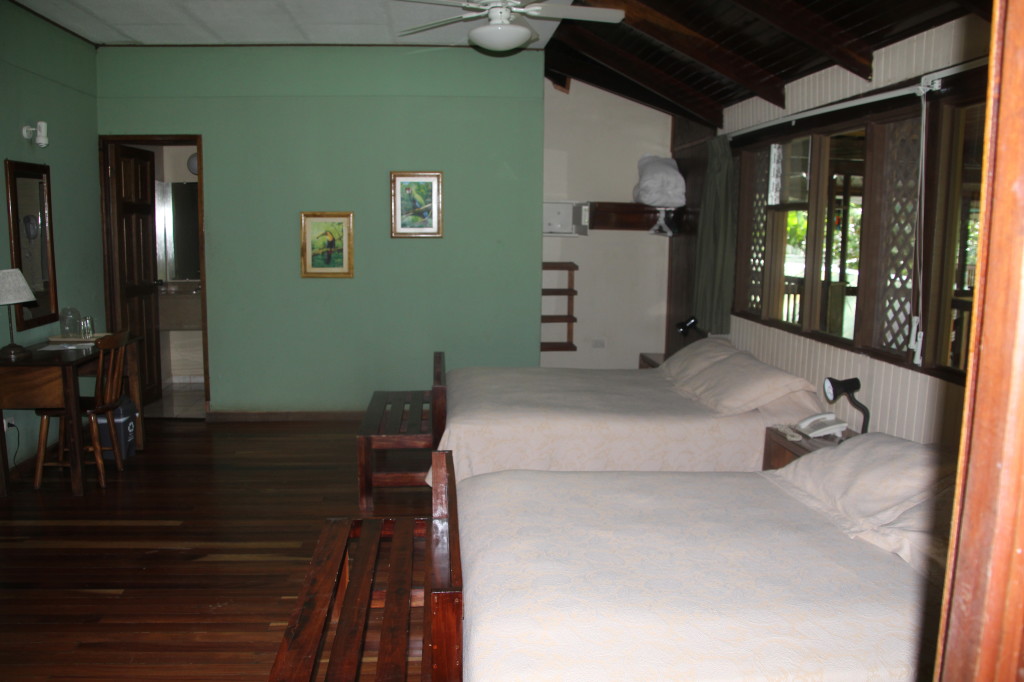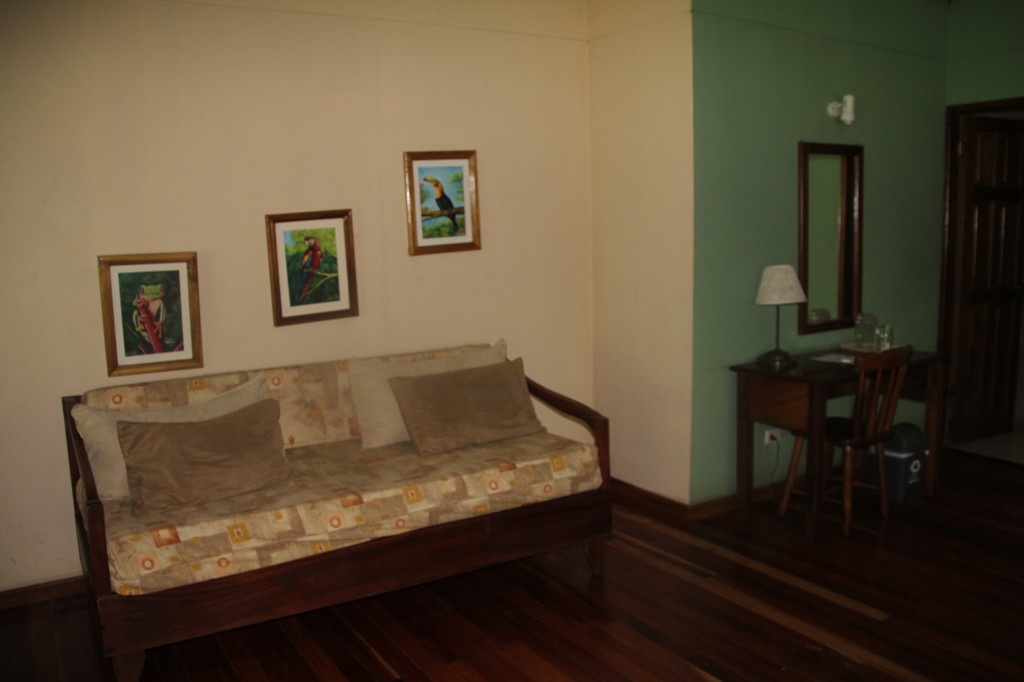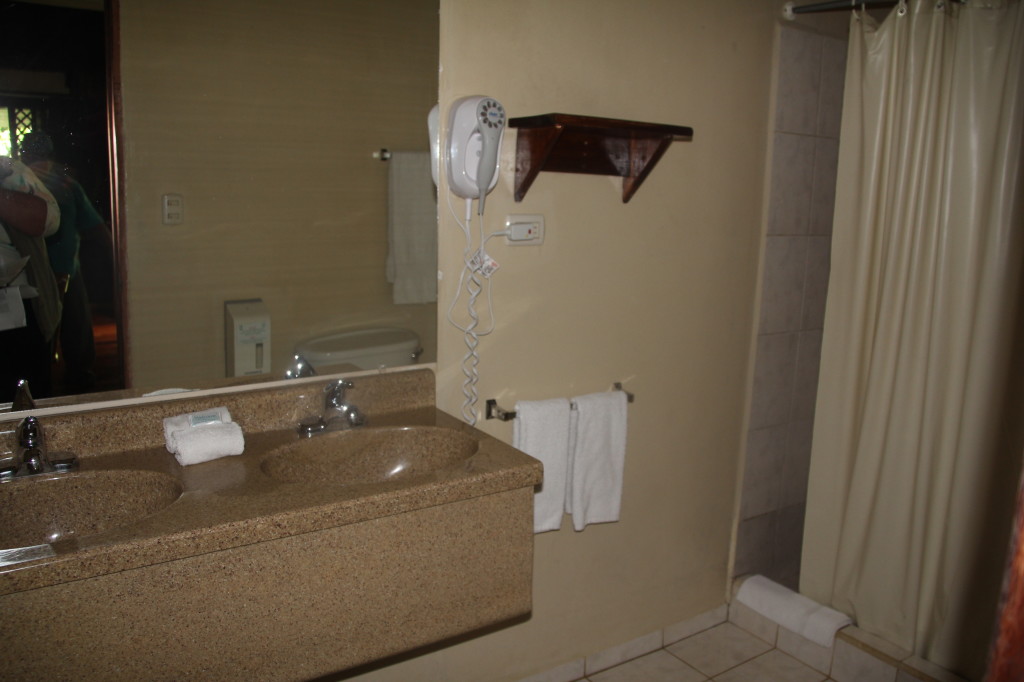 The swimming pool is surrounded by rainforest, you can see birds flying overhead while swimming!  We even saw a pair of Great Green Macaws!  I was less thrilled to see this dragon-like iguana.  I am so not a reptile fan!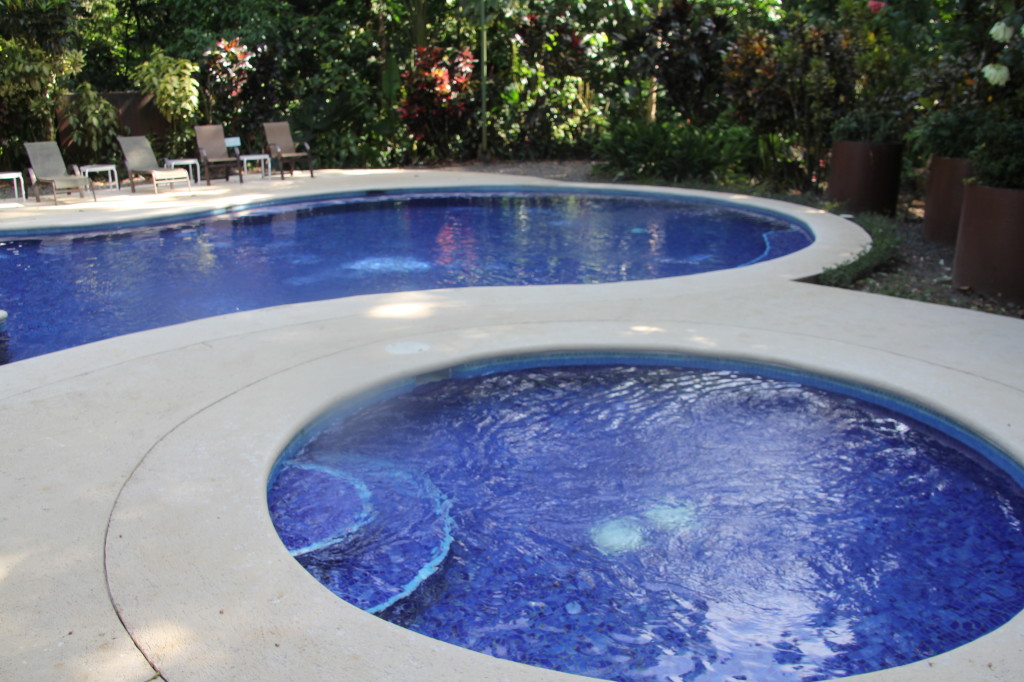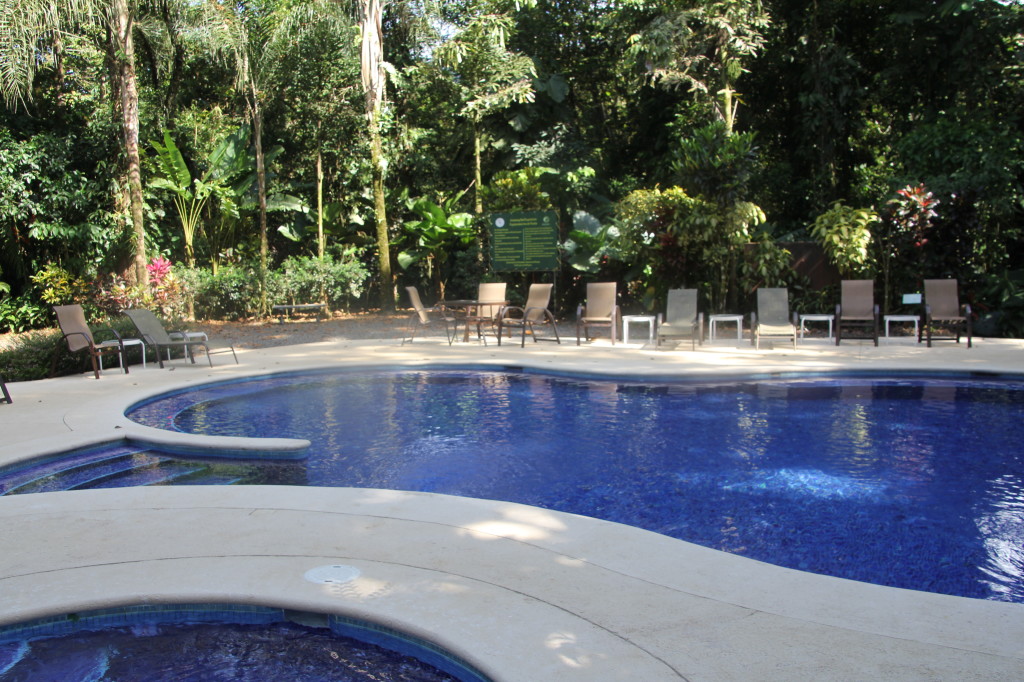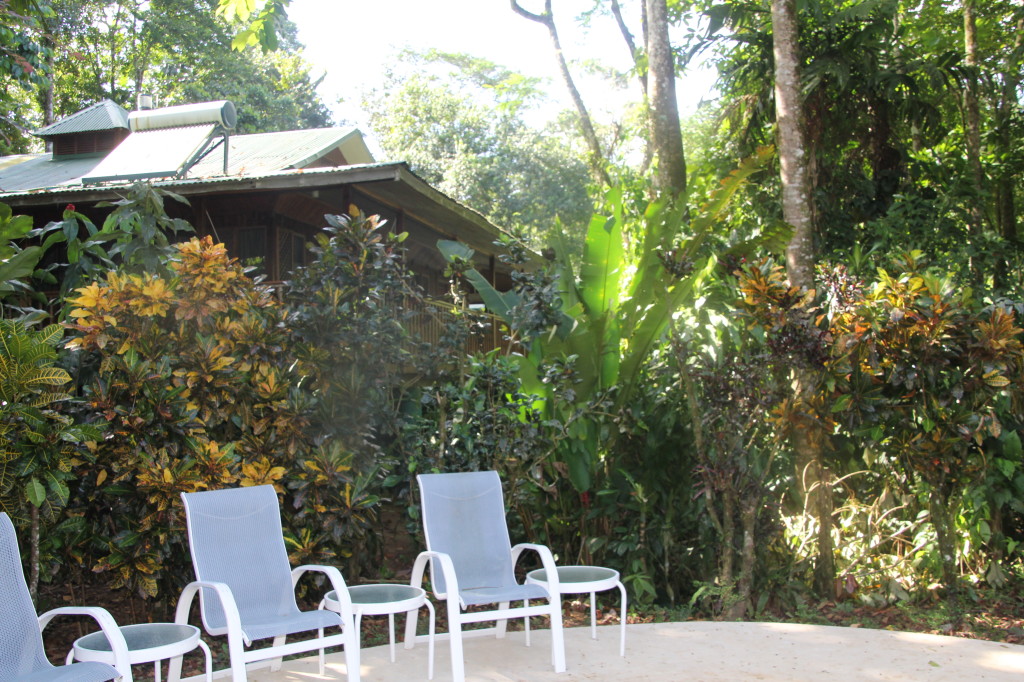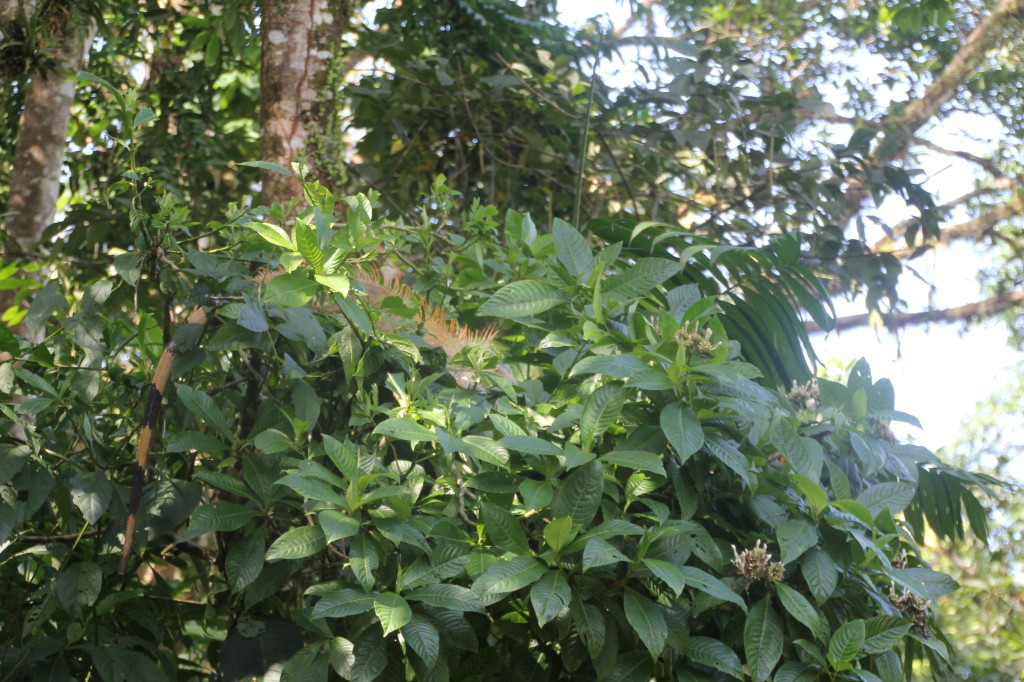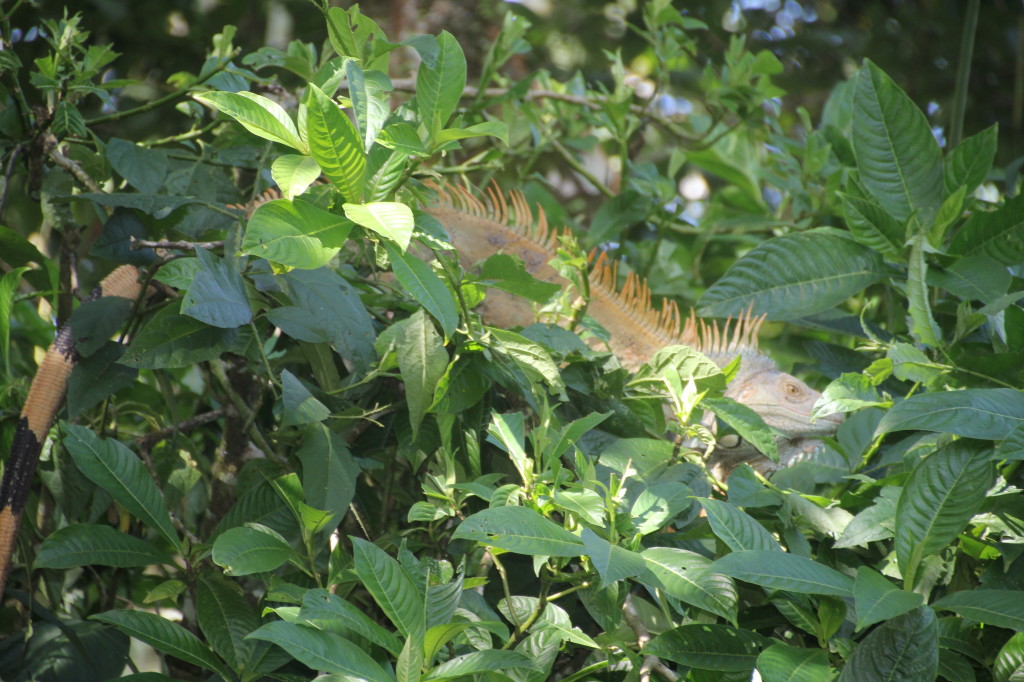 The restaurant has an equally lovely setting with nice pizzas and main meals.  Breakfast is upstairs and served as a buffet.  We came in a bit late due to the birding but still found enough to fill us up.  I just LOVE these tables, too bad I couldn't bring one home!  I knew I had zero chance of getting it home in one piece even if I could carry it!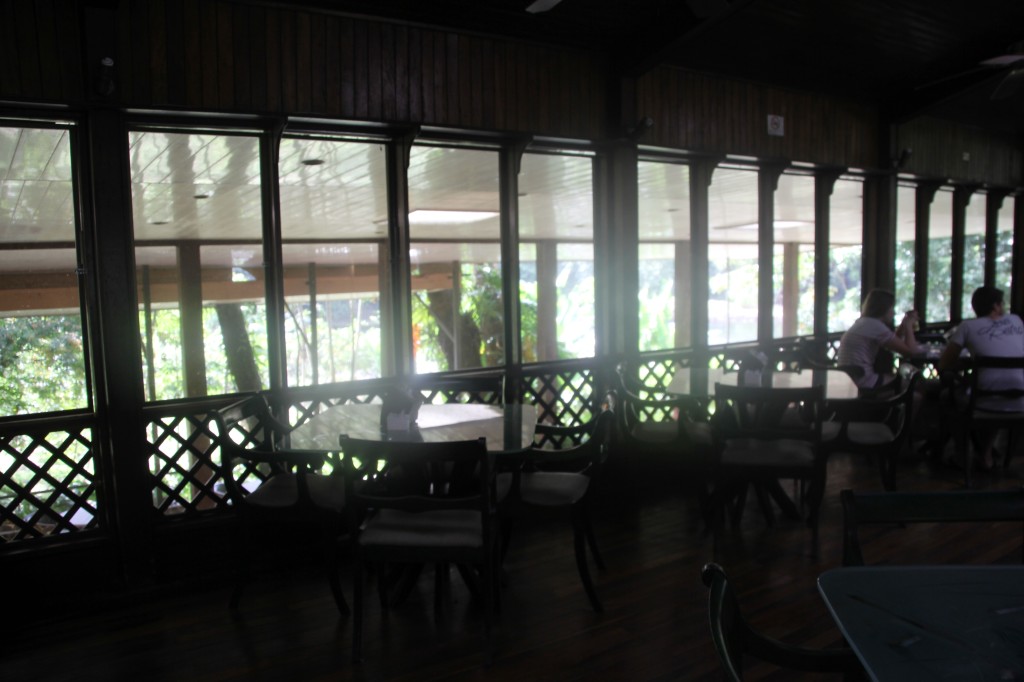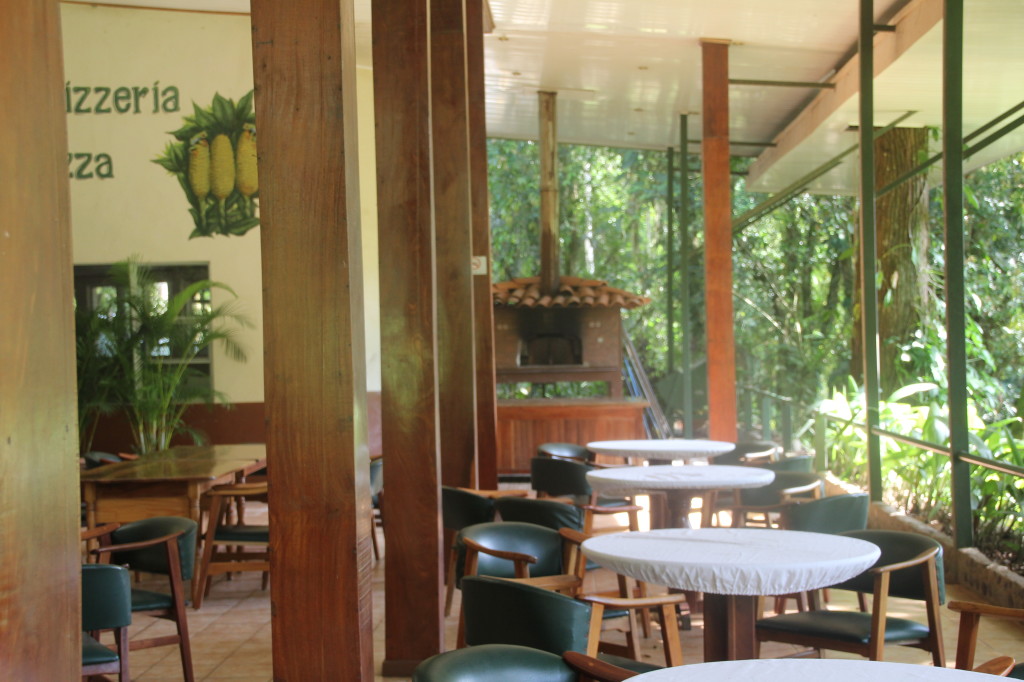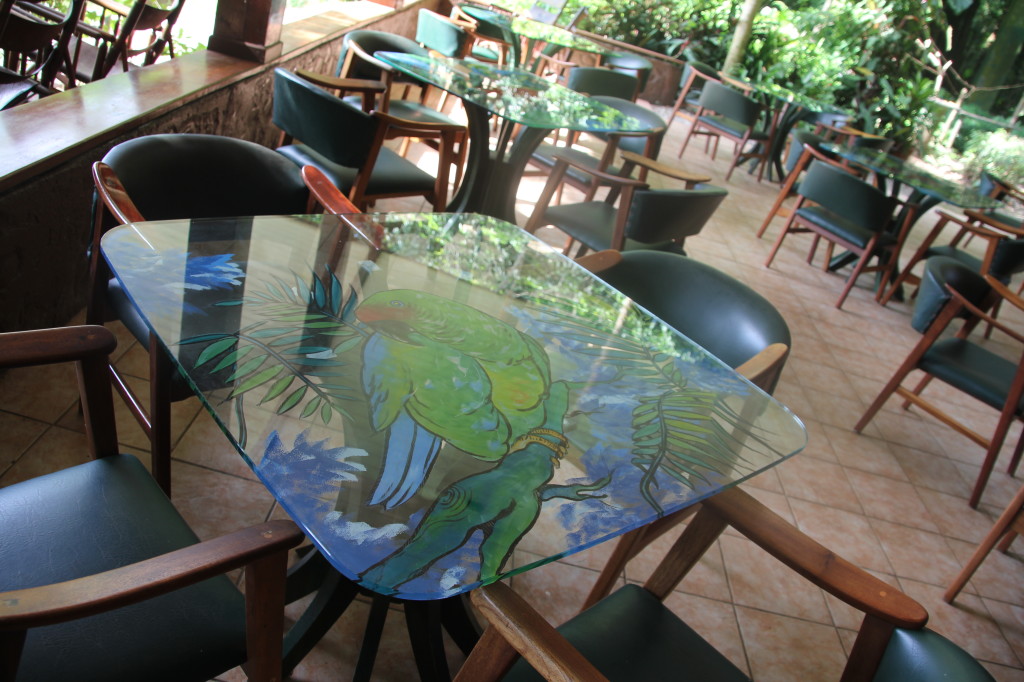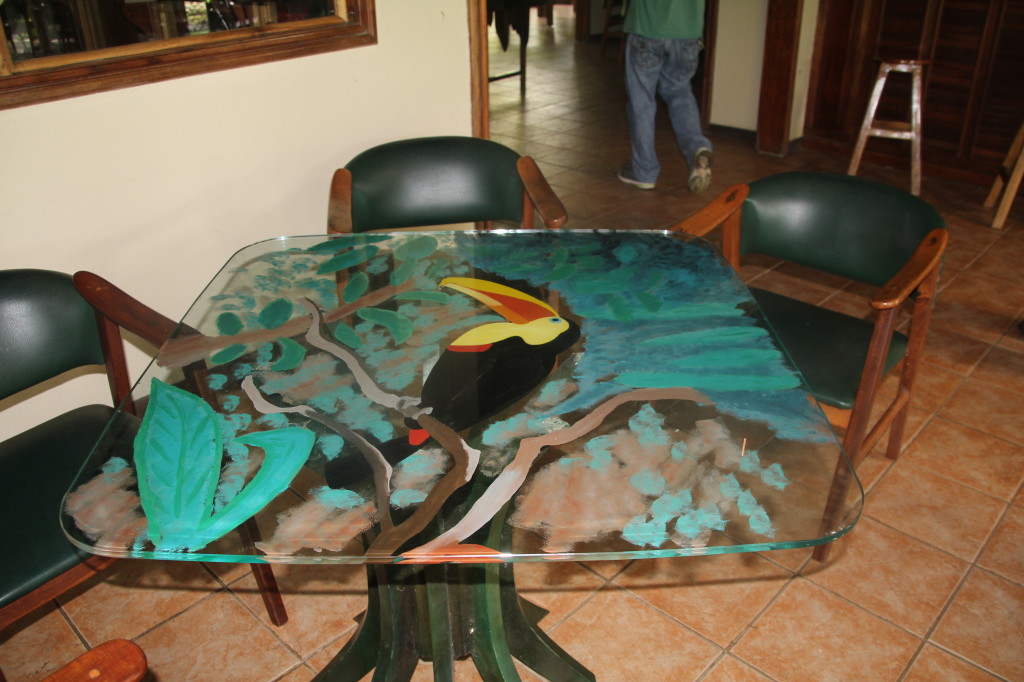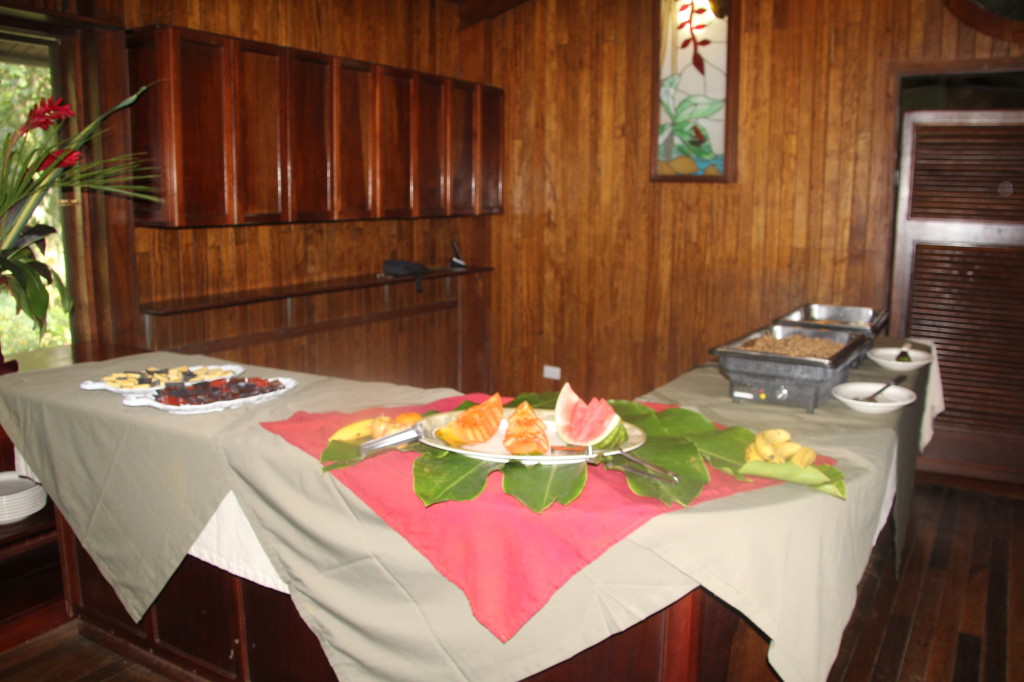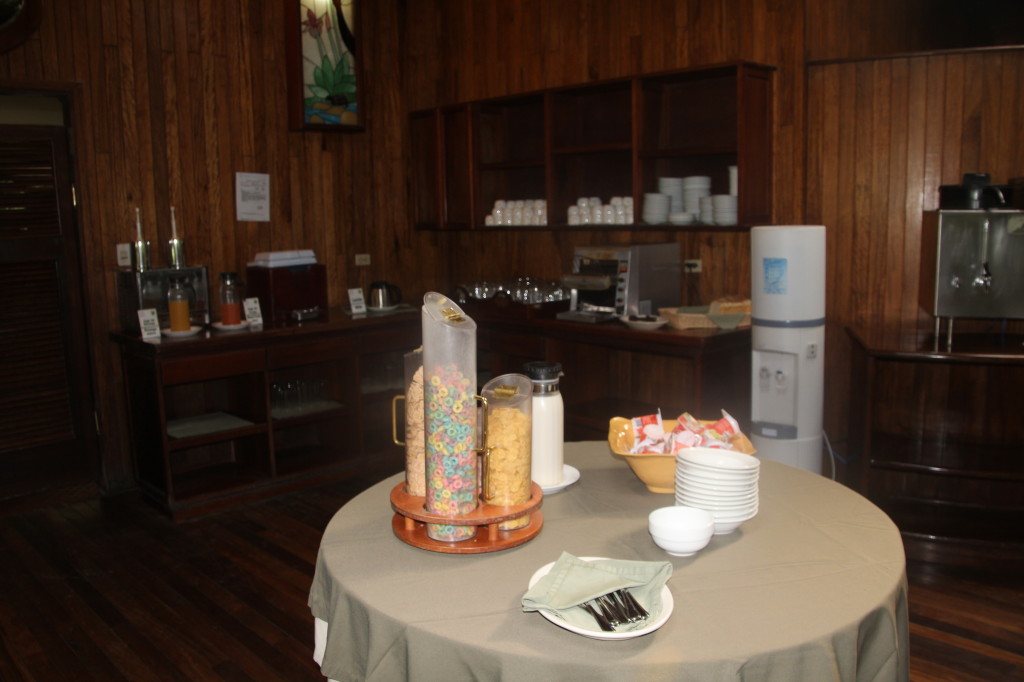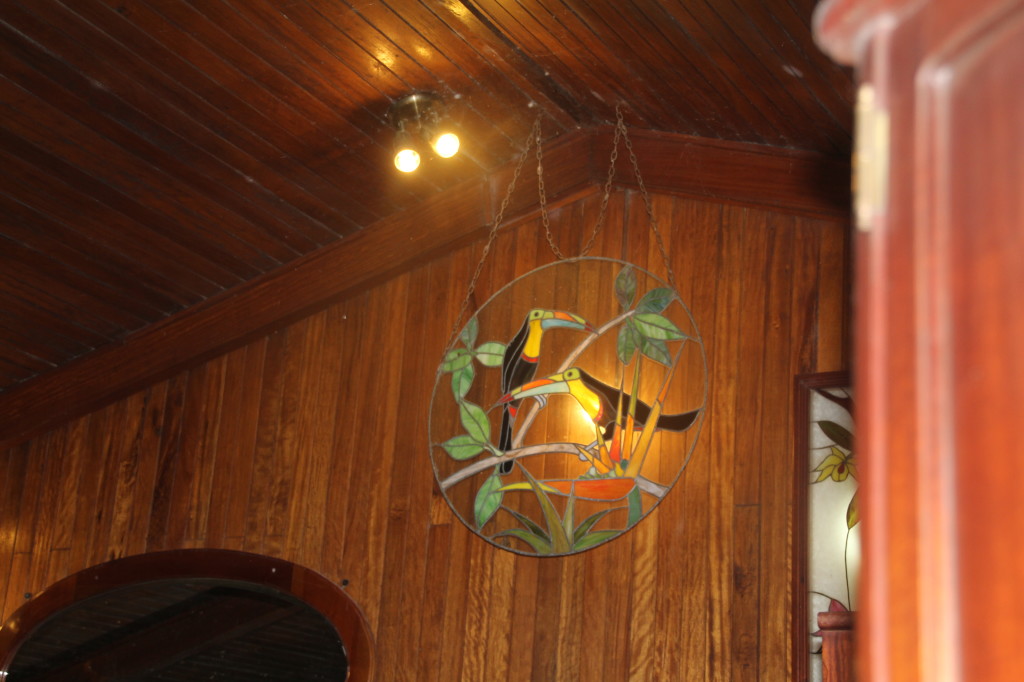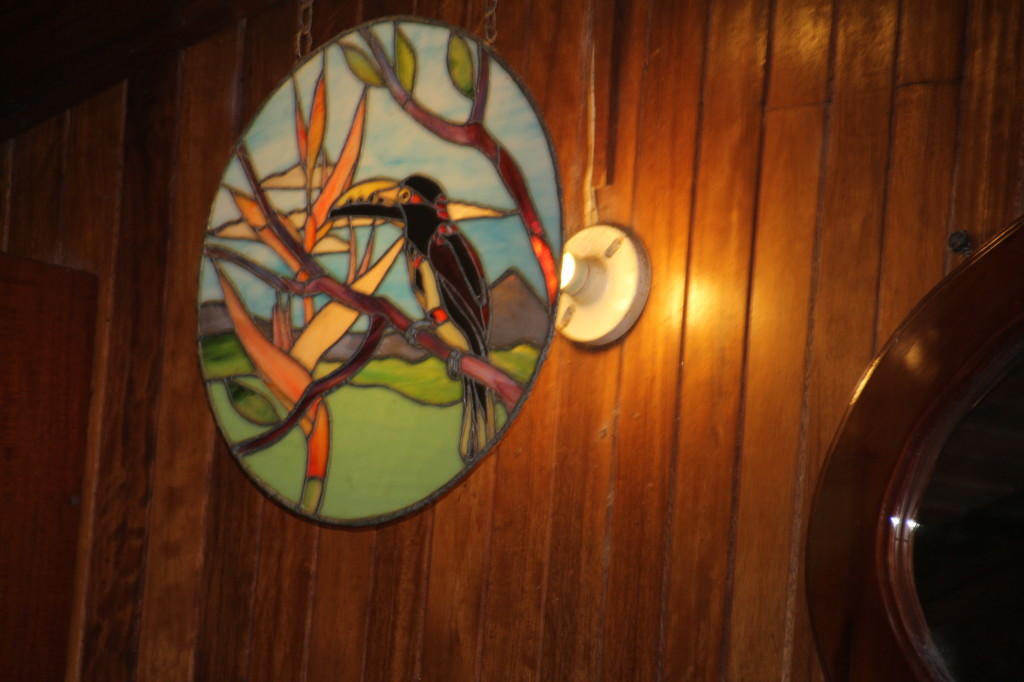 Although this photo was taken when it was closed, I did patronize the gift shop very well!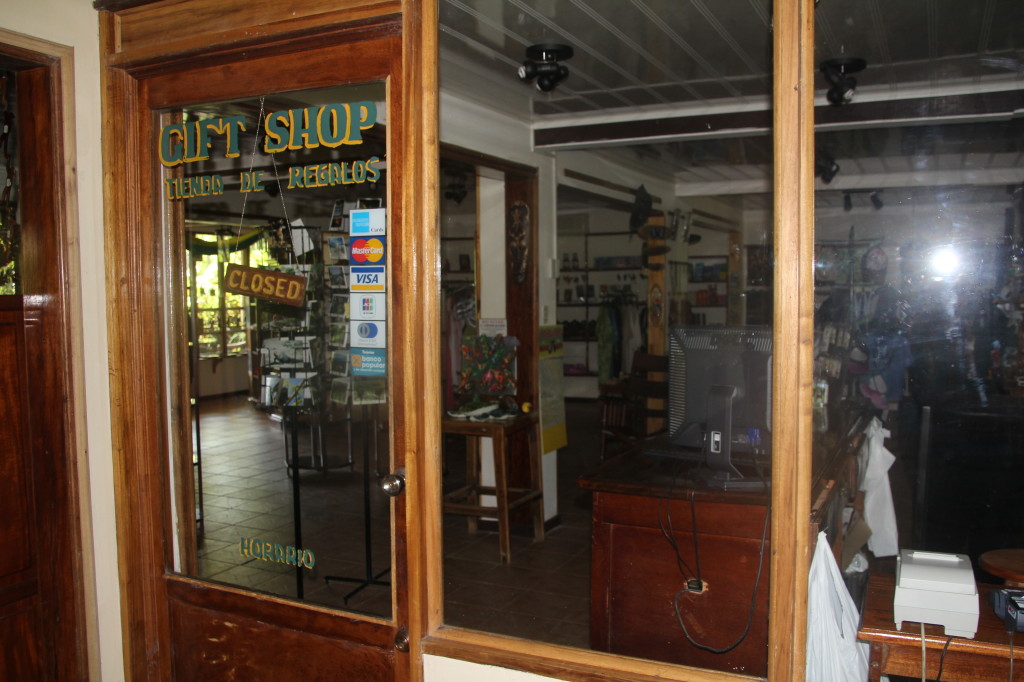 One of the nicest things about this lodge is the educational displays and the evening lecture by the lodge's official guide, Alejandro (shown here with my husband).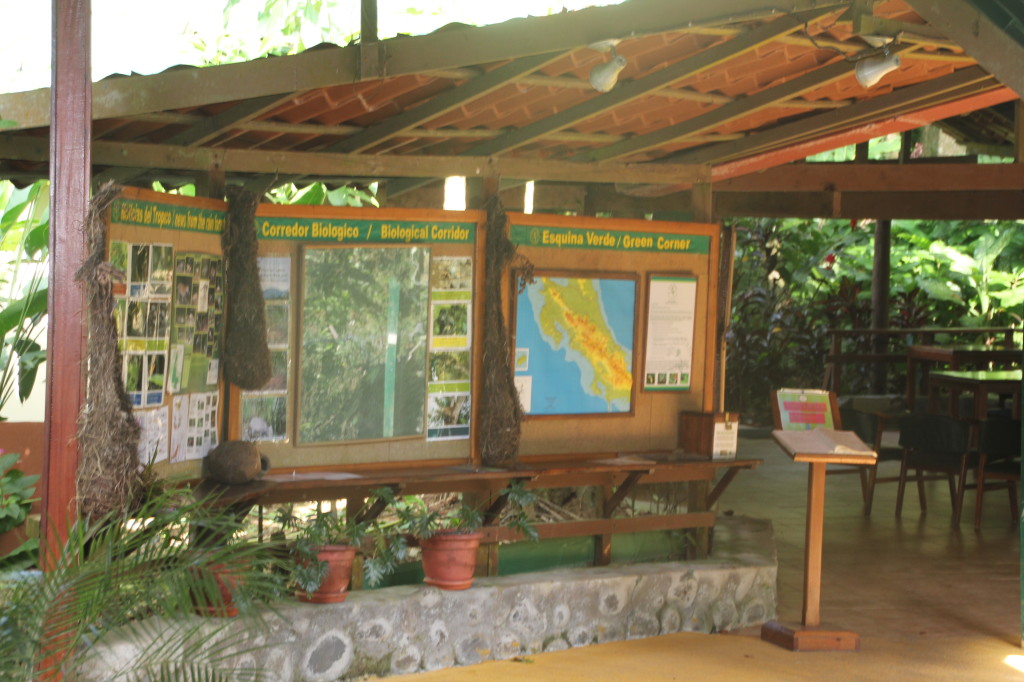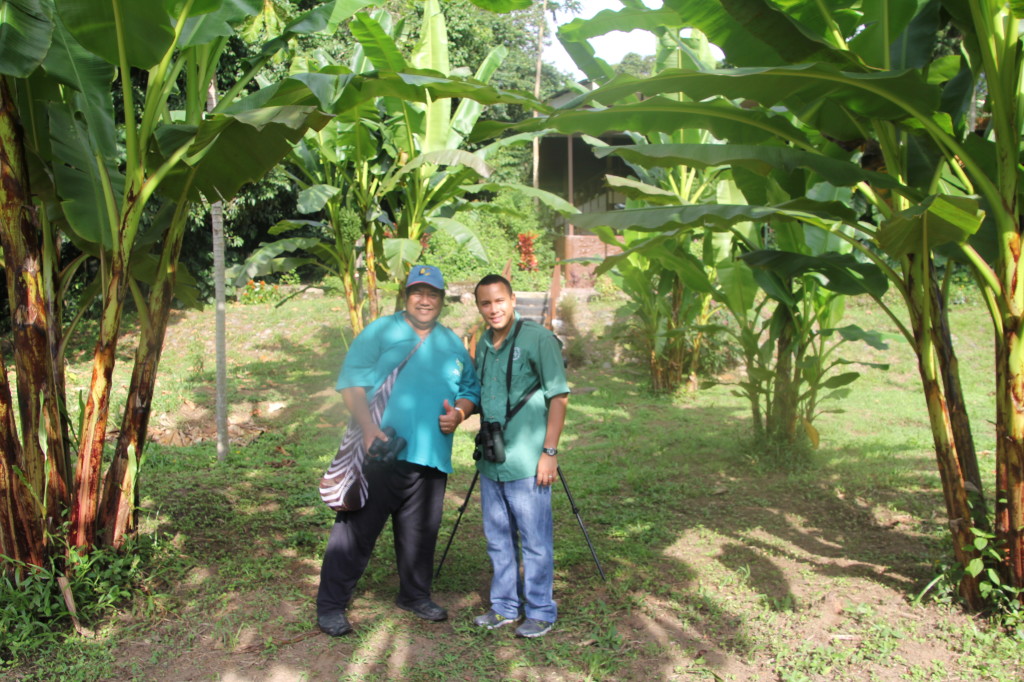 Selva Verde Lodge & Rainforest Reserve gets excellent reviews on Trip Advisor but please note that there are some reports of the pizza restaurant being closed during low (green) season.  Someone also said there wasn't an educational talk so best to email the lodge and ask if they will be offered when you are there.  This place attracts both die-hard birders and mainstream tourists so they may not offer such things if they don't think anyone is interested in birding.
There are some nice trails on the property, both covered and uncovered and you can walk down by the river to see more birds.   Tomorrow, I will post lots of bird photos to show you what you can see here!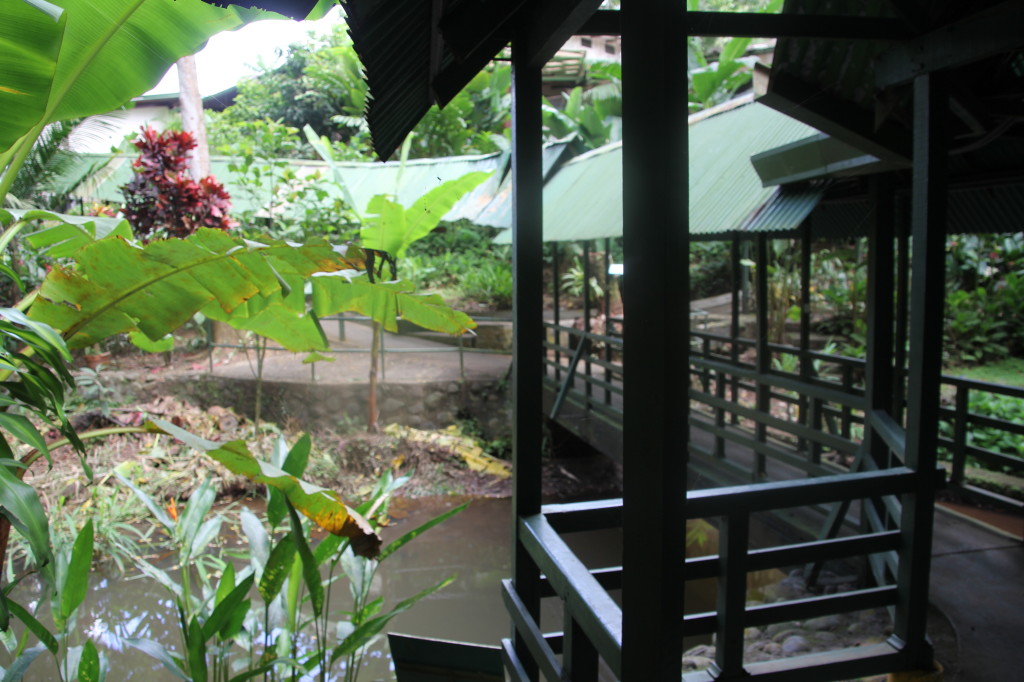 HOW TO BOOK
I recommend first checking their website to see if there are any specials on.  At time of writing, there is a killer deal, I would book this in a heartbeat if we could get back there in time!
You can also book this lodge via the usual miles-earning portals.  They can be found on Pointshound, Expedia, Hotels.com and many others.  Rates usually include the breakfast buffet.  Be sure to email them however you book your stay to let them know you want to go birding so they arrange the guide.