This would be our last night in the Caribbean after the most amazing birding adventure ever, the next day we would be off to mainland USA to see family.  I wanted something special, preferably free on hotel points – and I got exactly what I wanted.  Intercontinental San Juan was a spectacular finale to our epic trip and even came with some surprise birding but you'll have to read the whole review first.
It was raining as we finally arrived at the hotel after a long and busy day so I wasn't thrilled with the self-parking being across the street.
The lobby is beautiful and elegant and the check in staff were very friendly and helpful.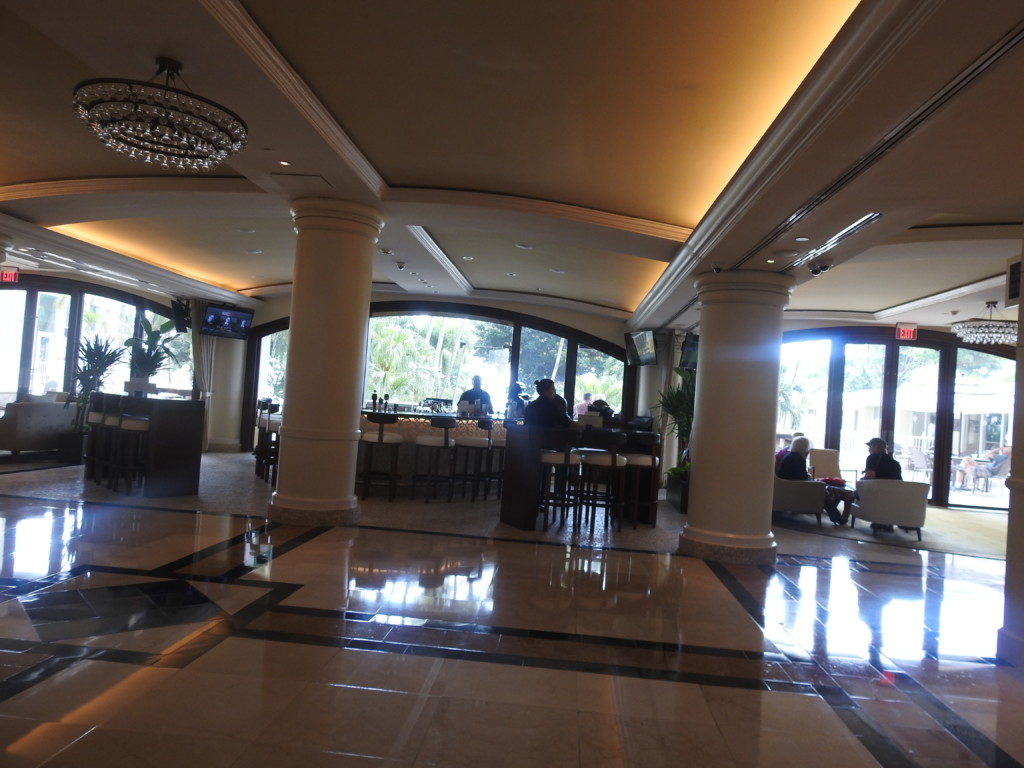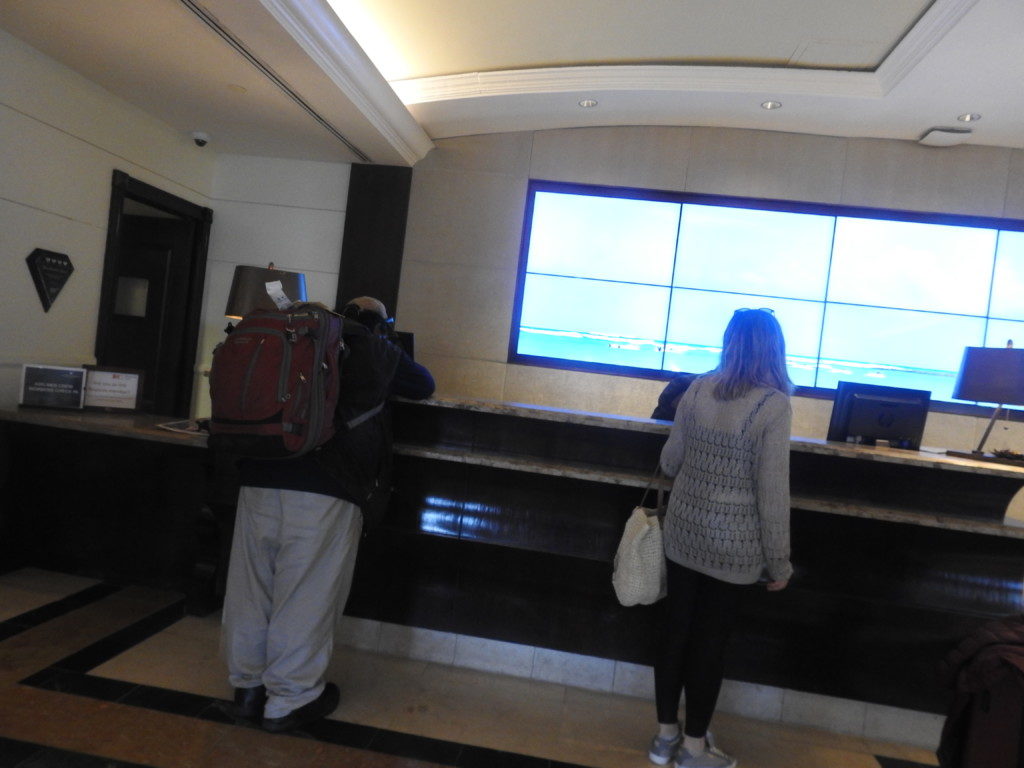 The room was large and very clean with nice amenities in the bathroom.  The wifi worked brilliantly as well.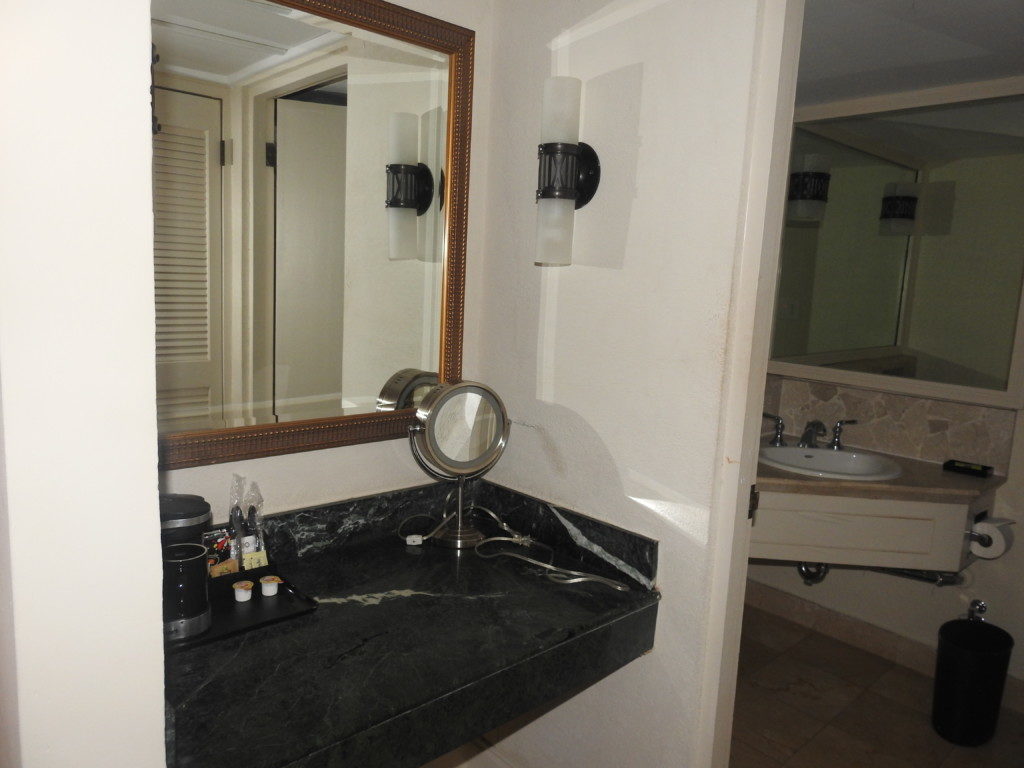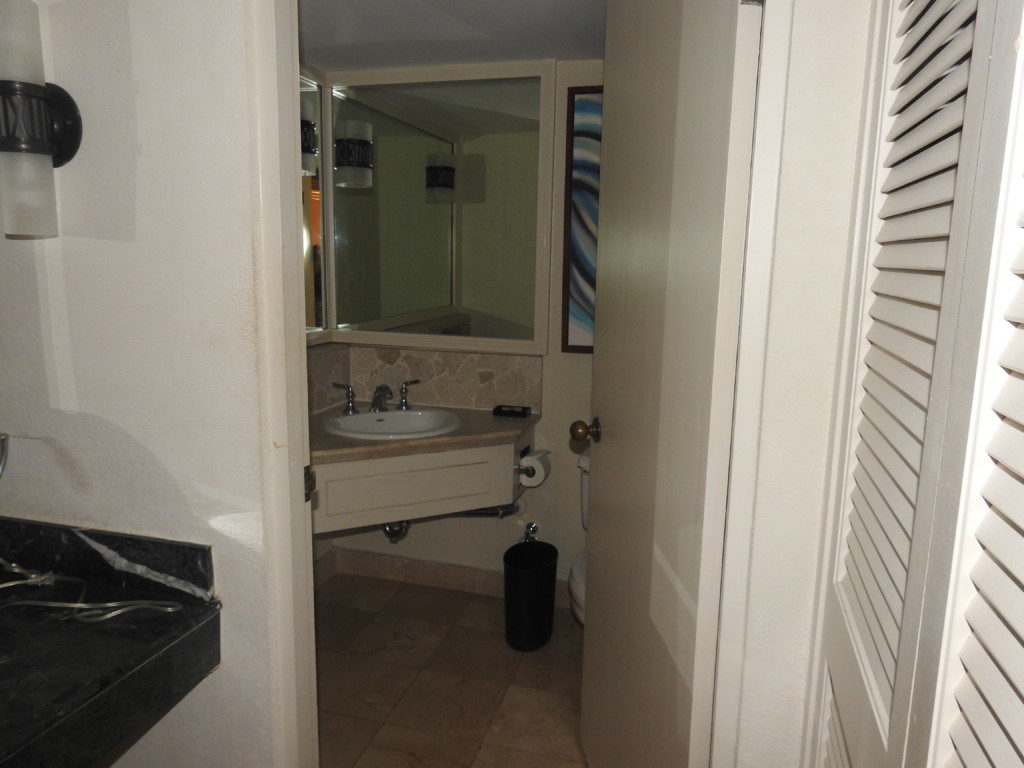 Maybe the carpet is old-fashioned but the beds were very comfortable.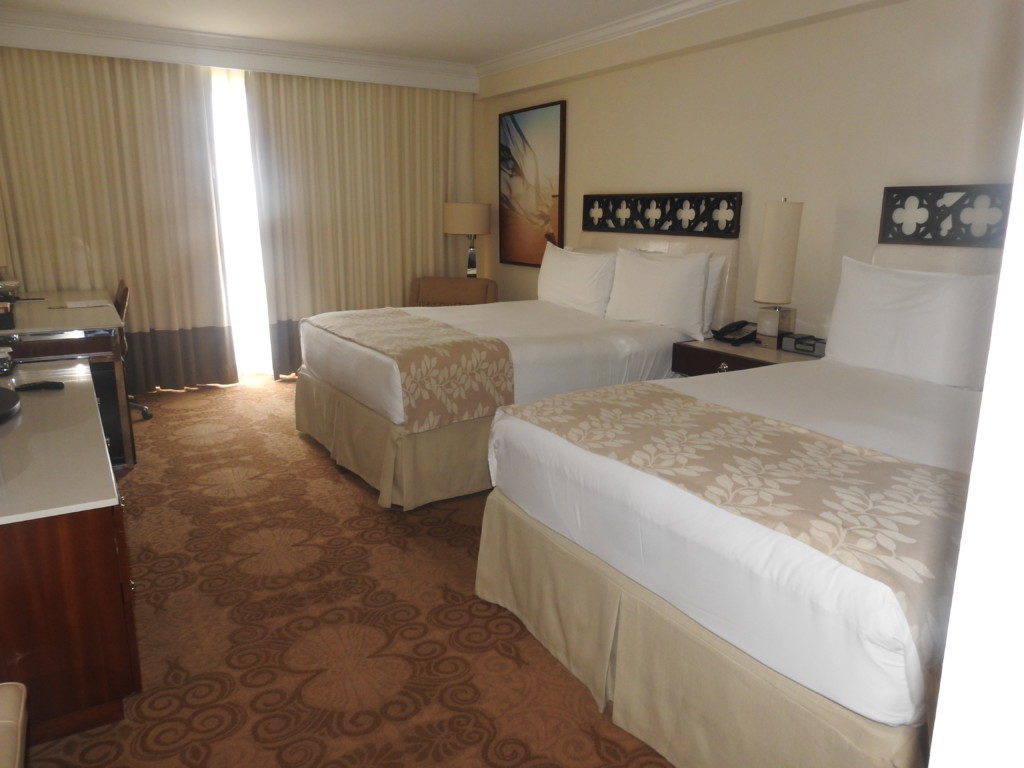 And the view was awesome of the pool and the sea just beyond.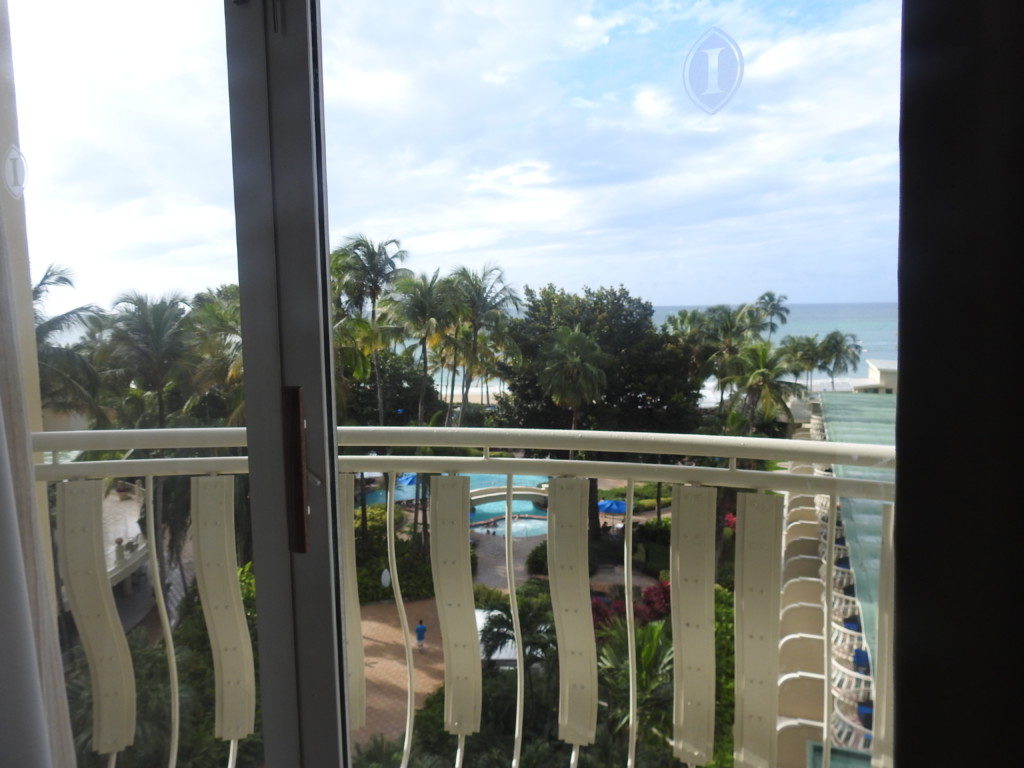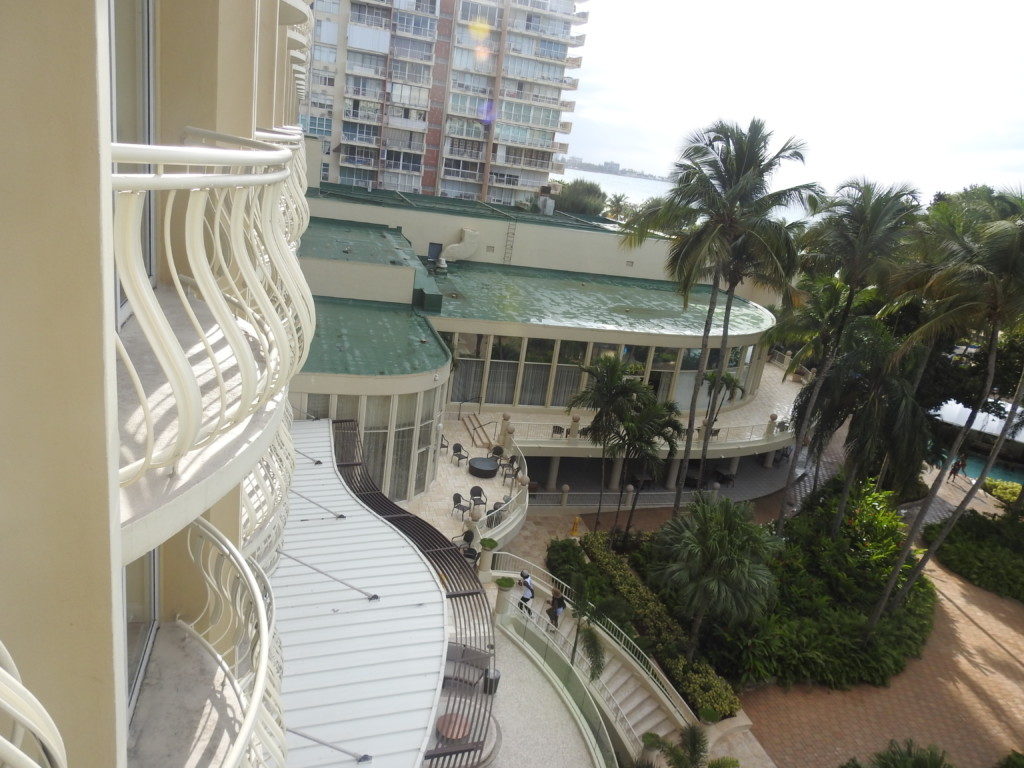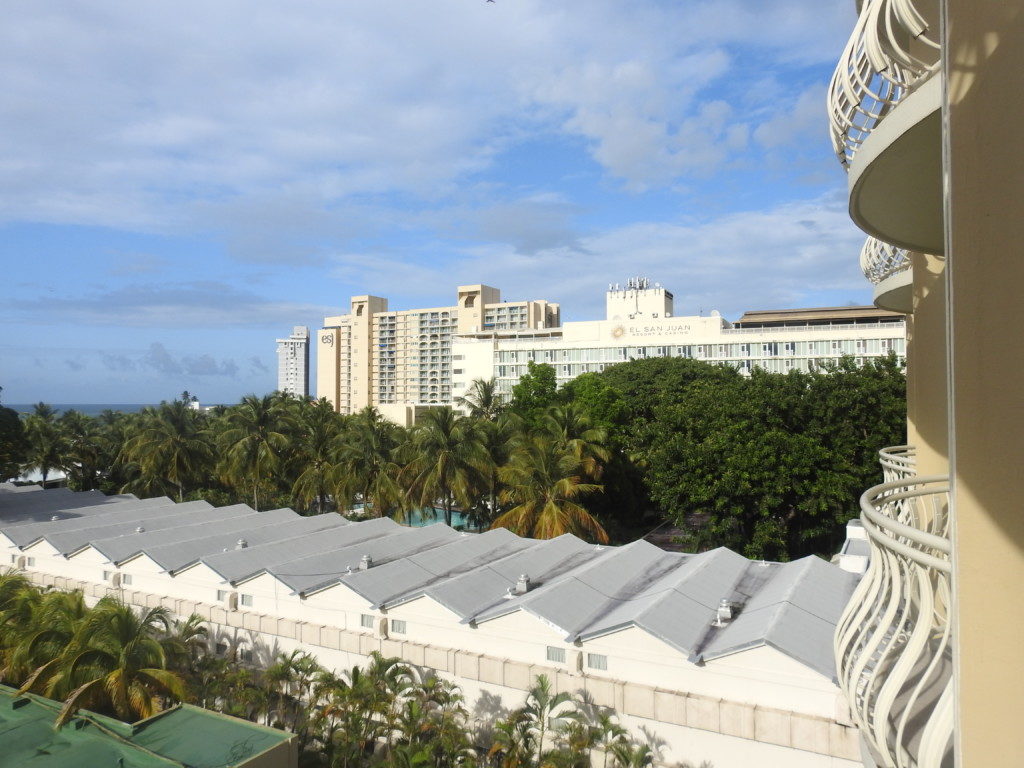 Speaking of the pool, I knew where we were heading to relax and rejuvenate!  The small pool in front is a jacuzzi and some of the jets were very good back massagers!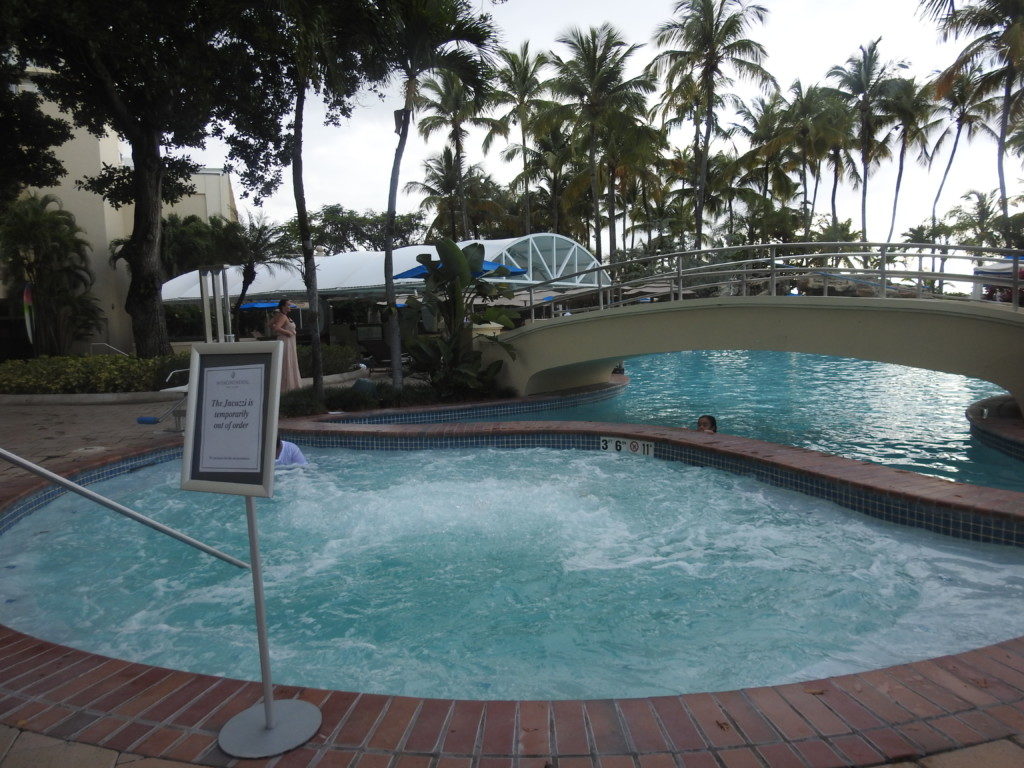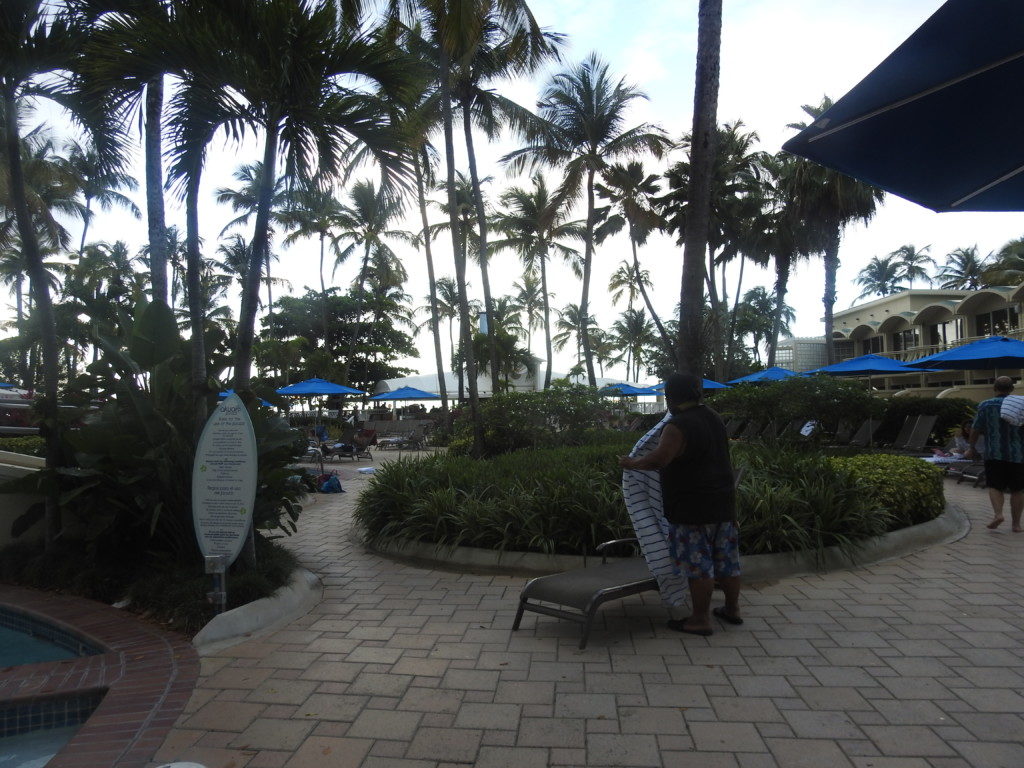 There are several restaurants, this one overlooks the beach.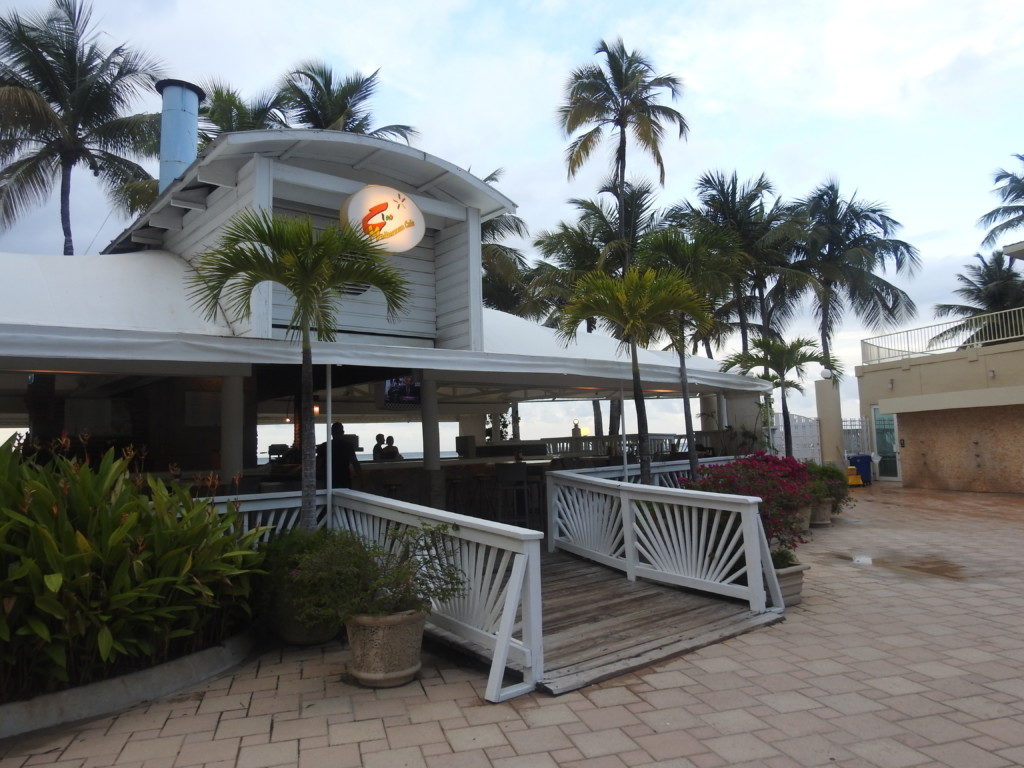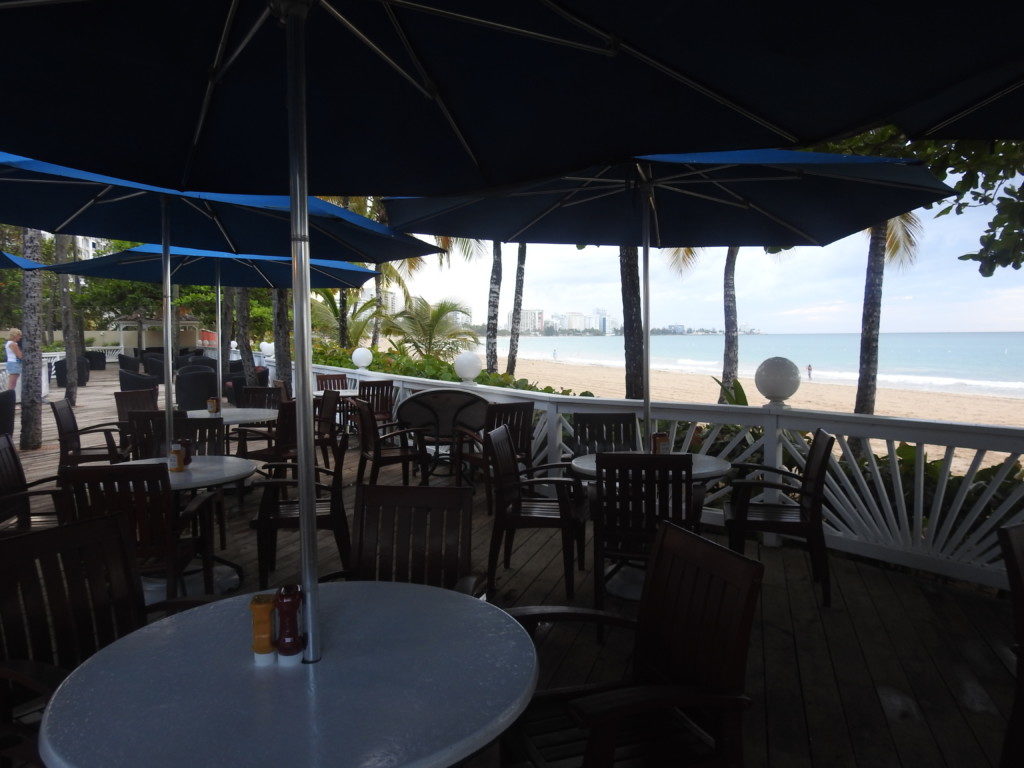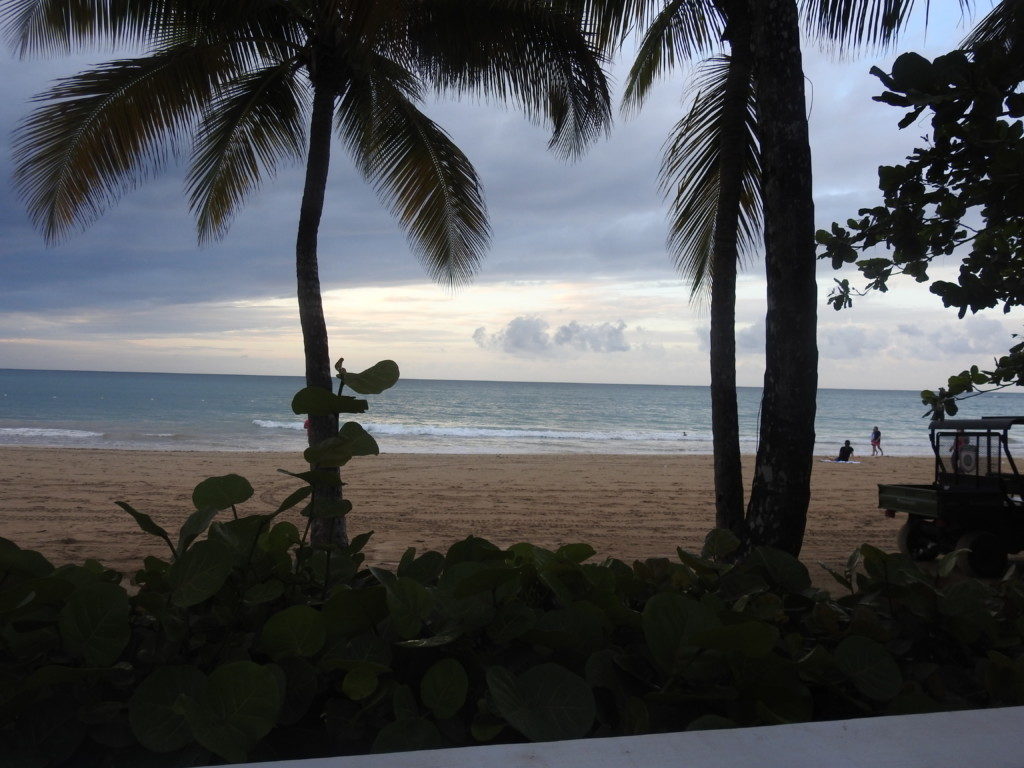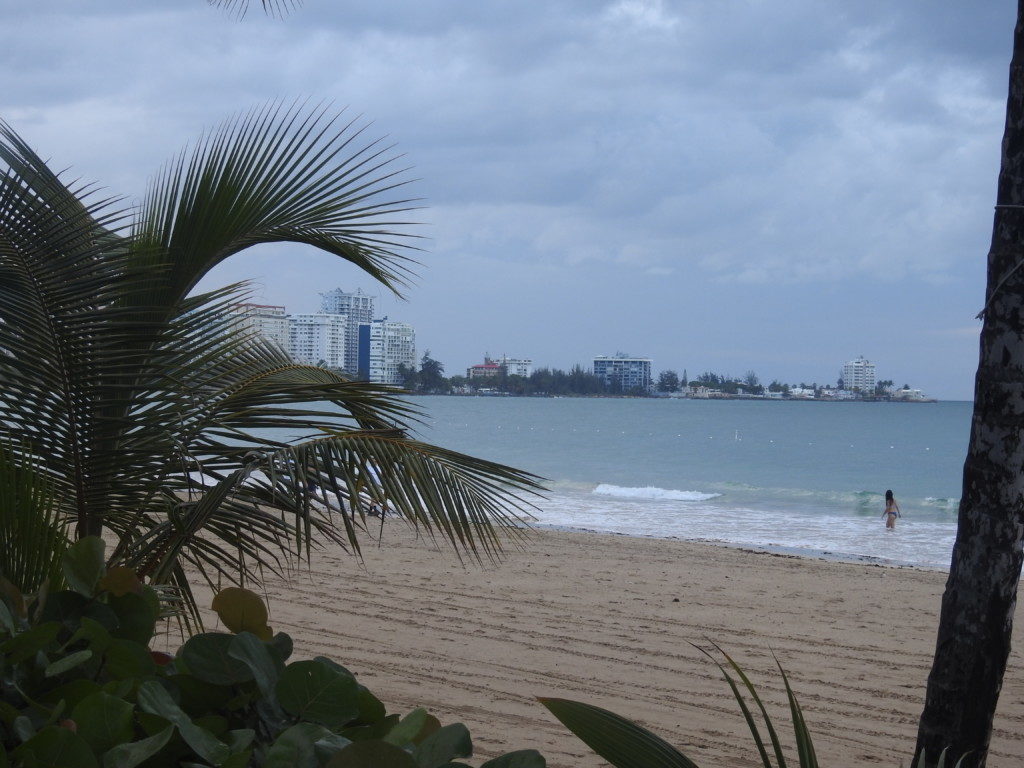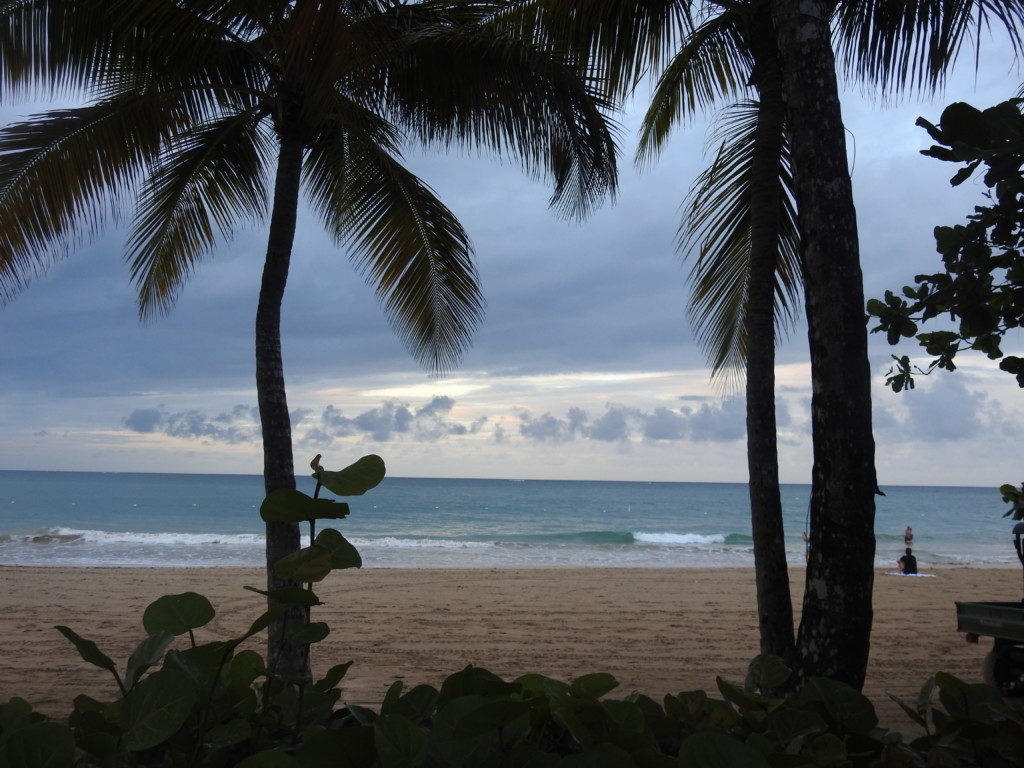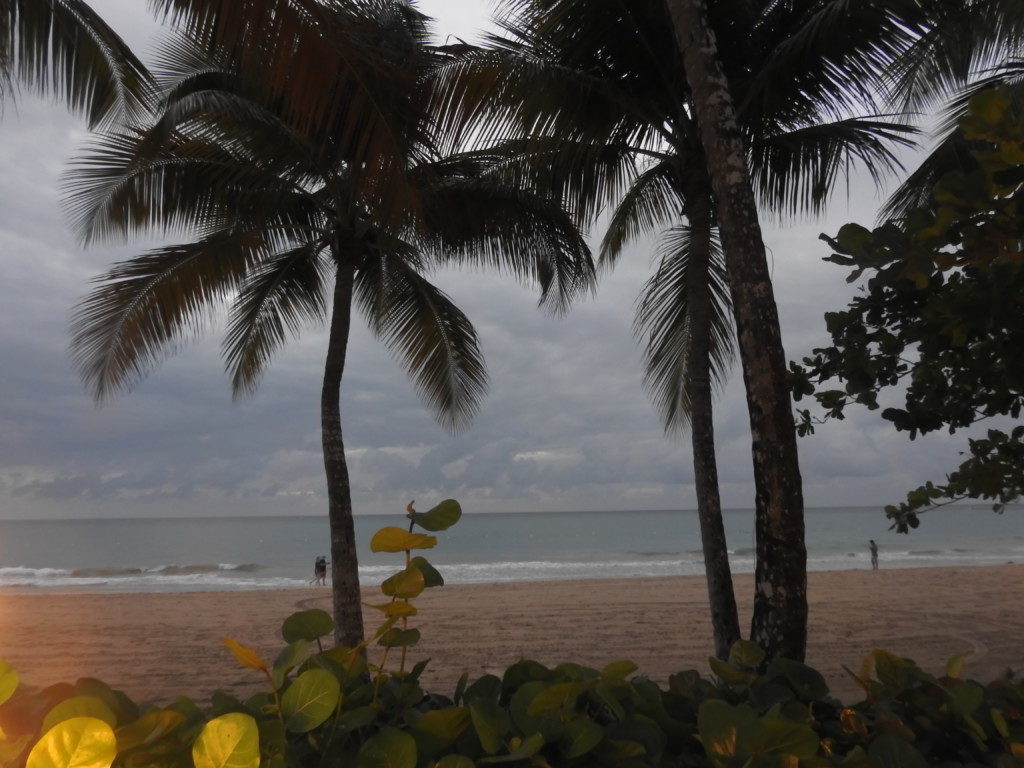 After sunset, we could see the city lights down the road.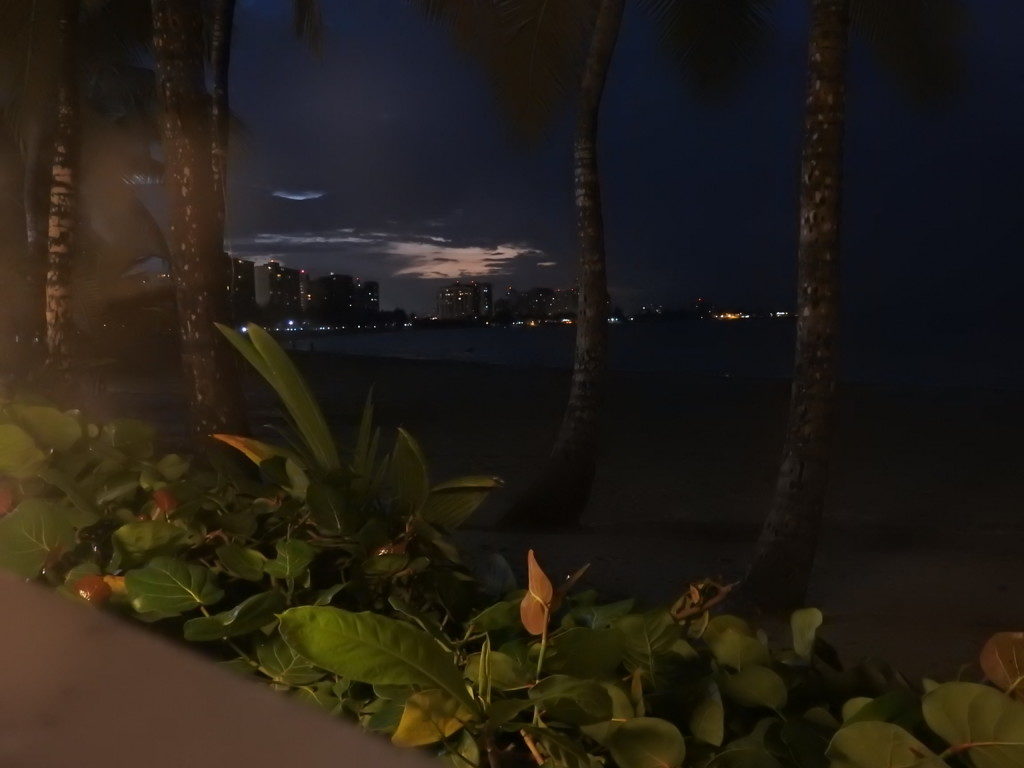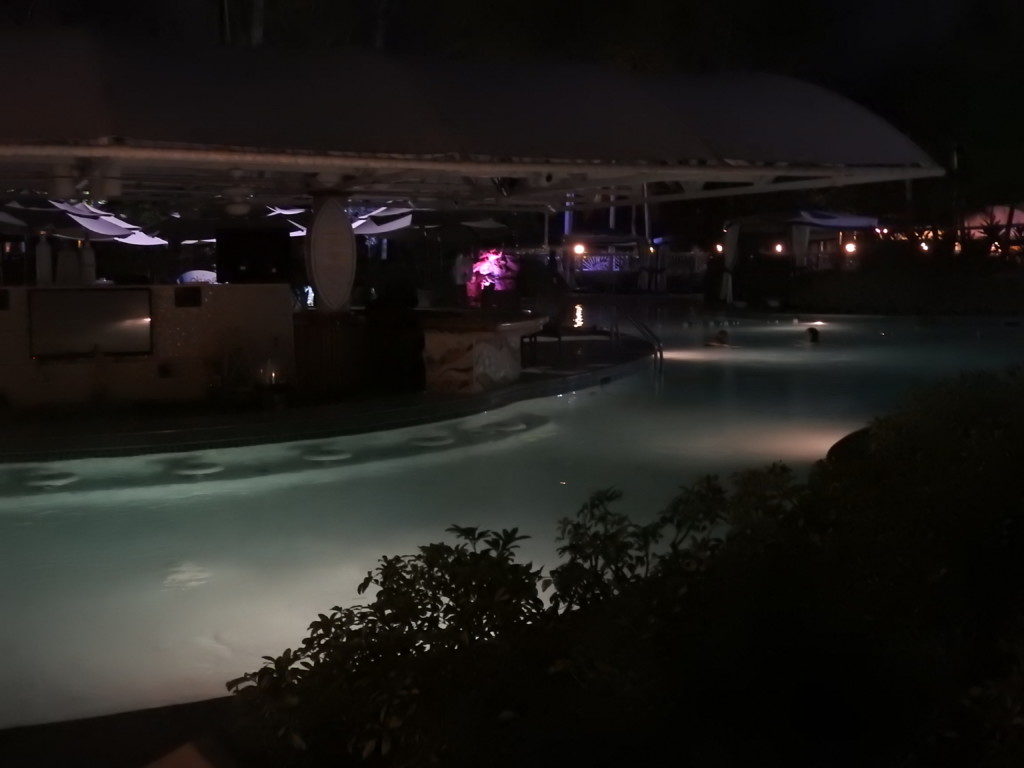 As I was walking back to the hotel, I could hear the distinctive and iconic Coqui frogs.  I searched in vain, never got to see one, even enlisted a few hotel staff but they couldn't find one either.  This is what they look and sound like.
The next morning, I went back to the beach area and heard a familiar sounding squawk.  I looked up in the palm trees and lo and behold – a family of Quaker Parrots in a huge nest!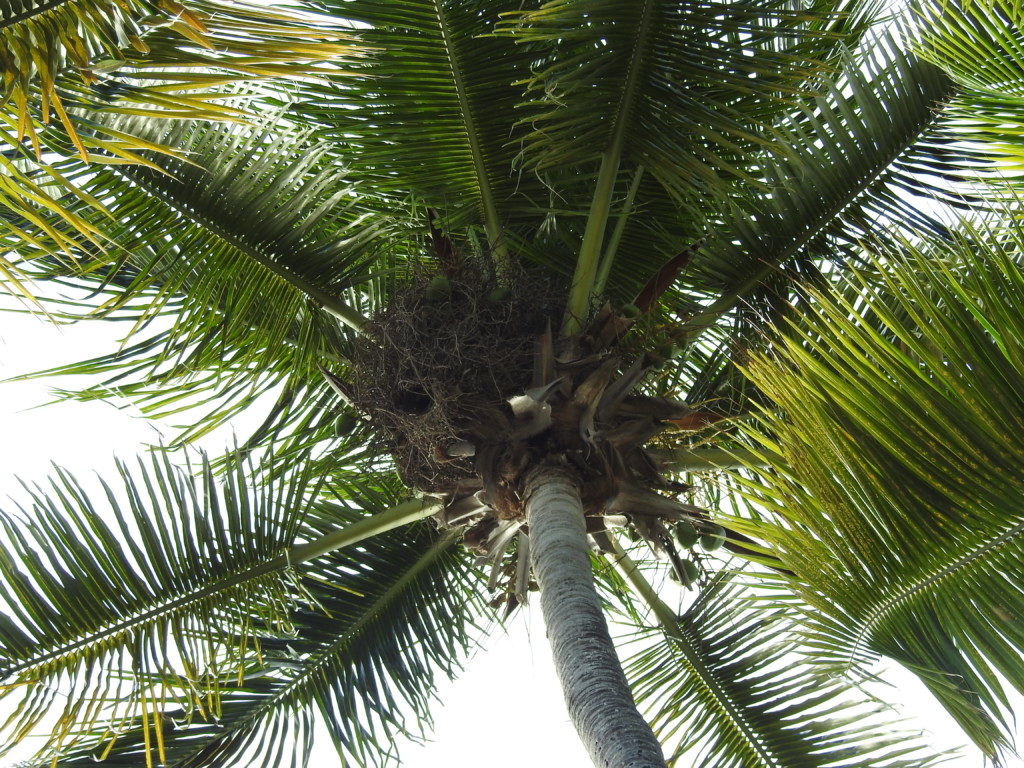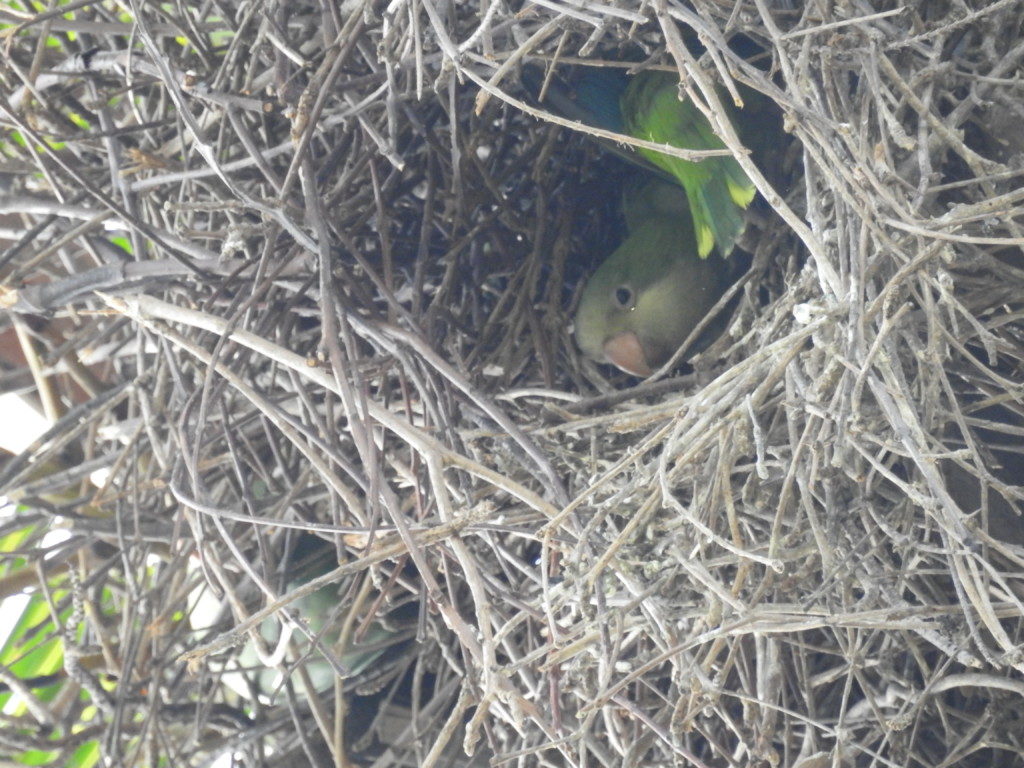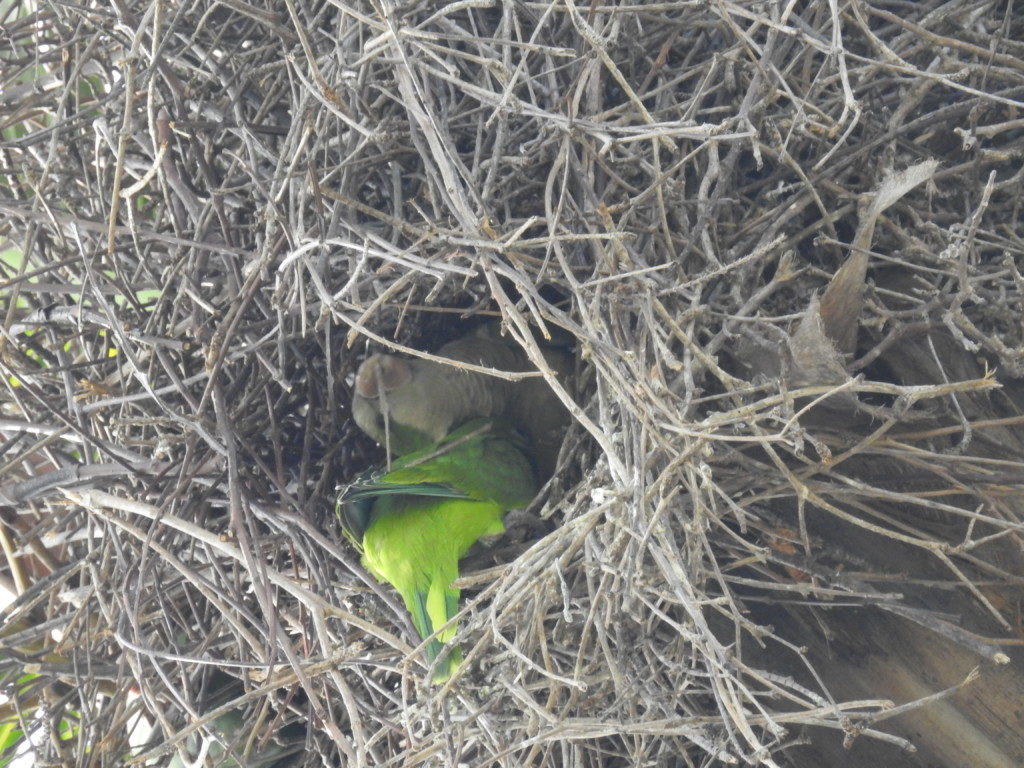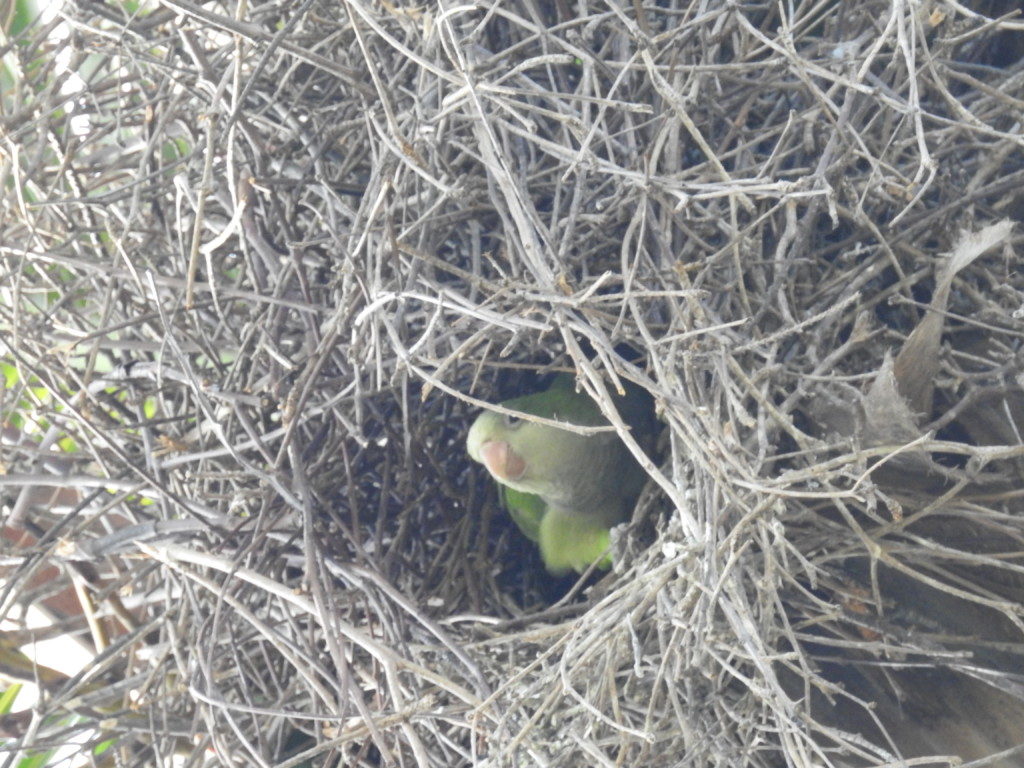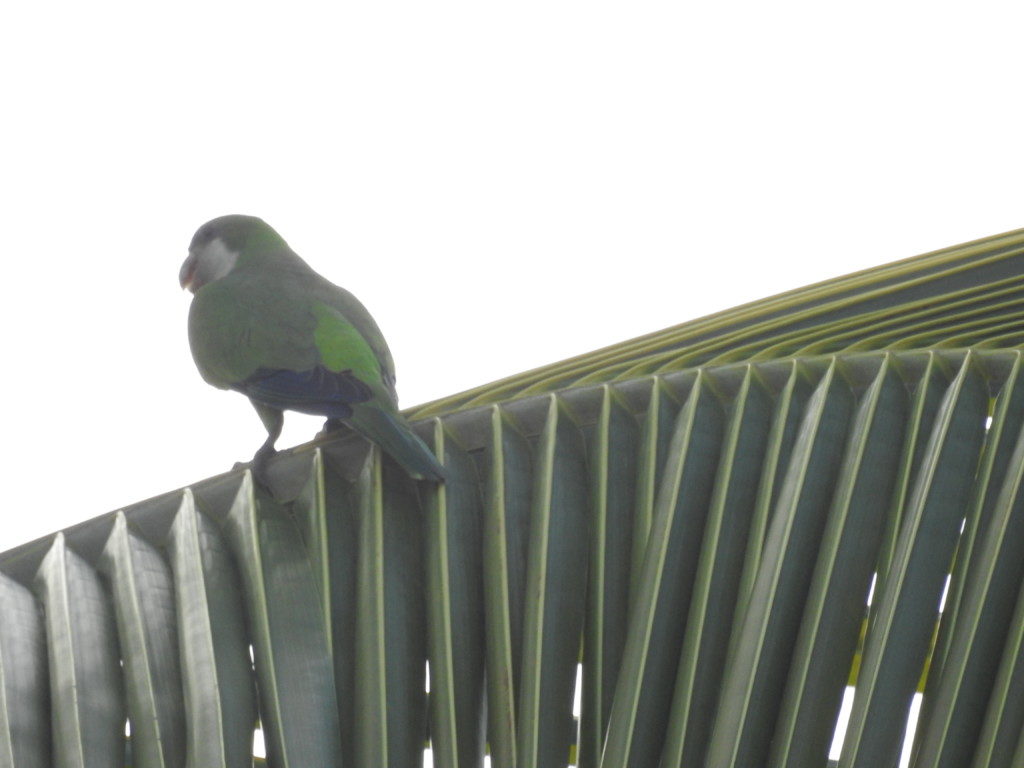 The perfect way to say goodbye to our Caribbean adventure!
These rooms usually go for $160-200 or 50,000 IHG Rewards but I used my annual Chase certificate so for a $49 annual fee, I got an amazing deal and we loved the hotel and would go back anytime we were in Puerto Rico.