Jardin, Antioquia, Colombia was the only place on this trip we didn't have a pre-booked room.  My research showed that there were enough budget hotels in town and I figured it would be easiest to just get one as soon as we got off the bus.
We were lucky, the bus stopped right in front of the Valdivia Plaza and they had rooms we could afford and they even took credit cards!   I had remembered the name from preliminary research on Trip Advisor and knew it would be a decent place.
The location is superb, right on the main plaza with restaurants and a small market just outside.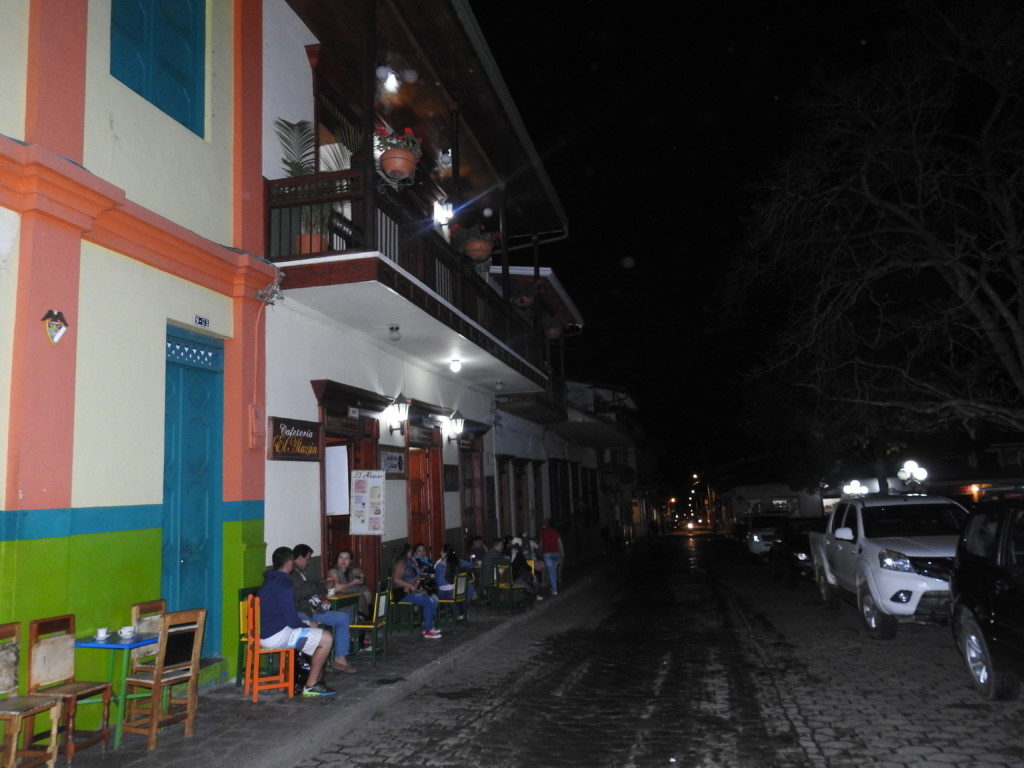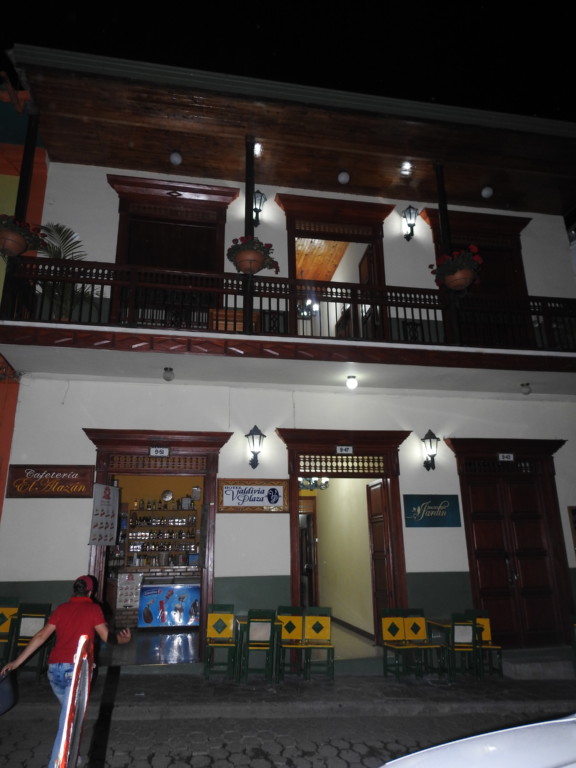 Small but functional and clean room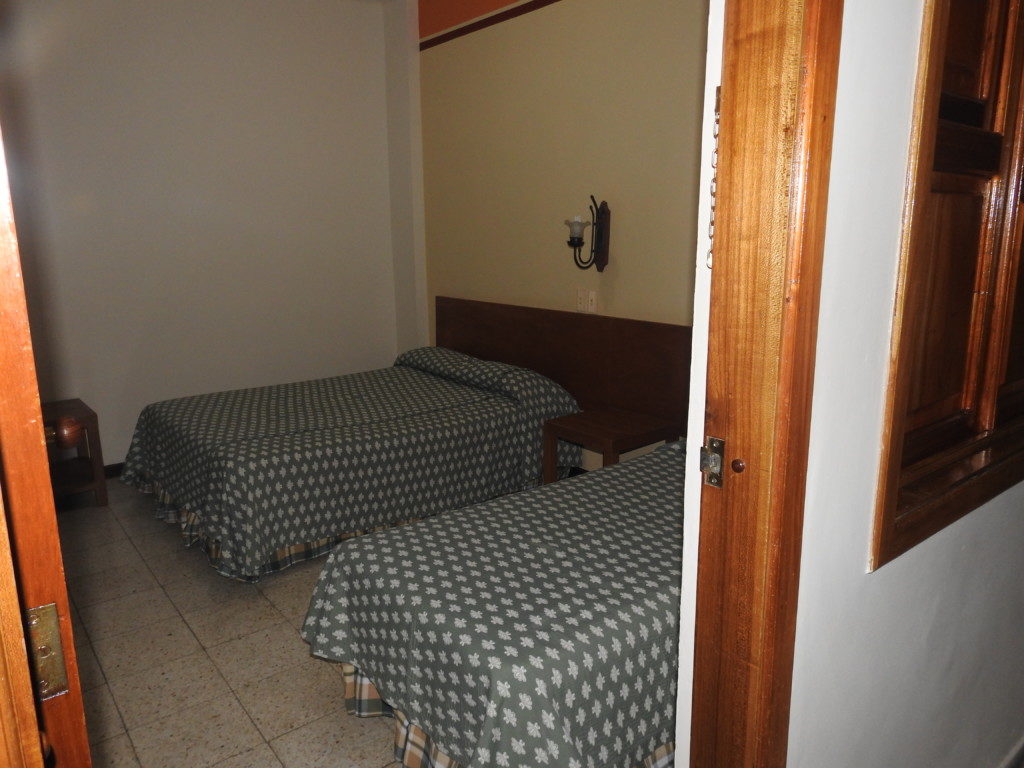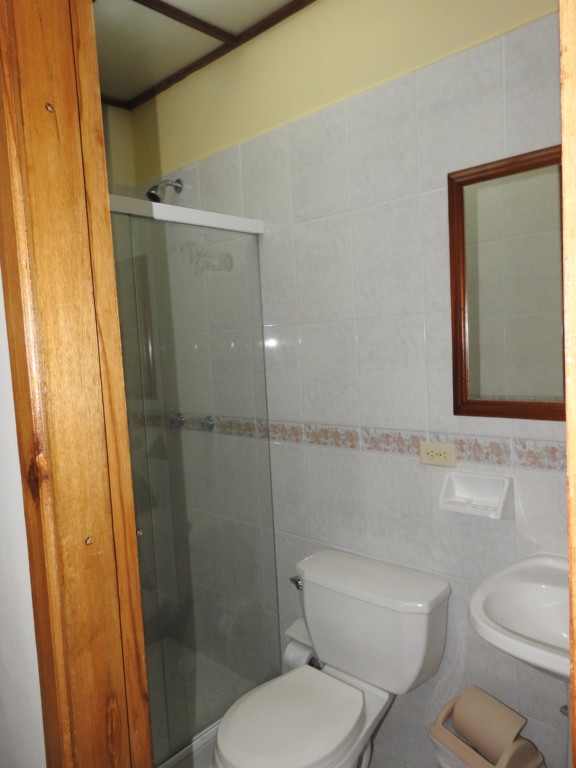 Wifi only works in the restaurant near the reception.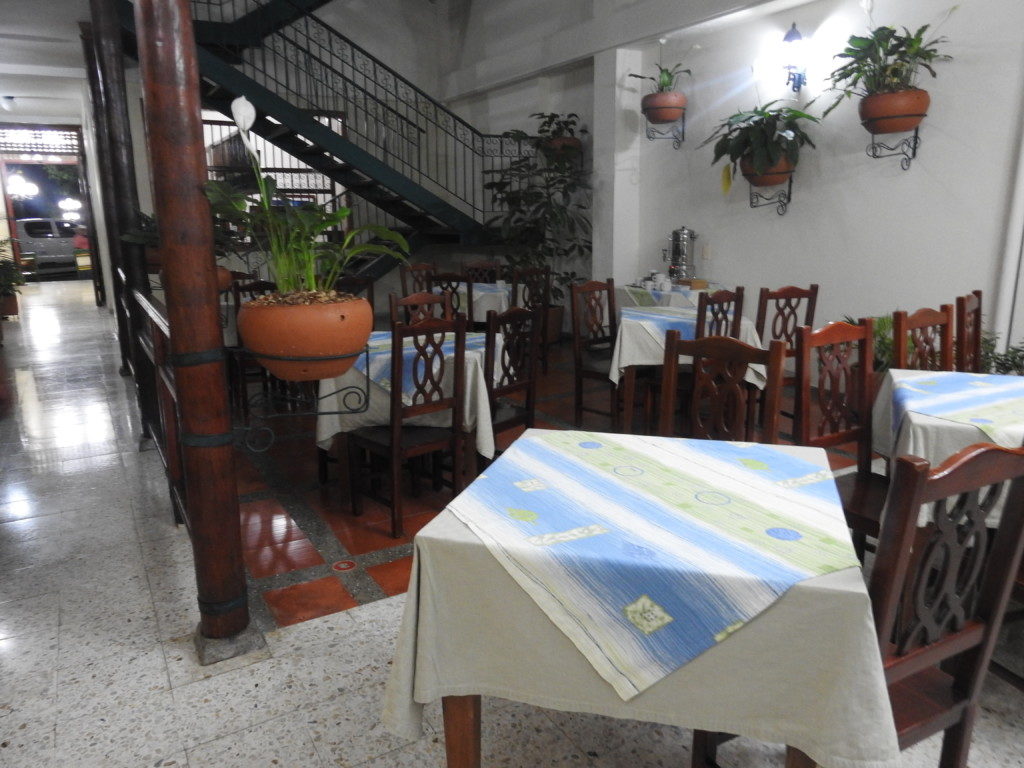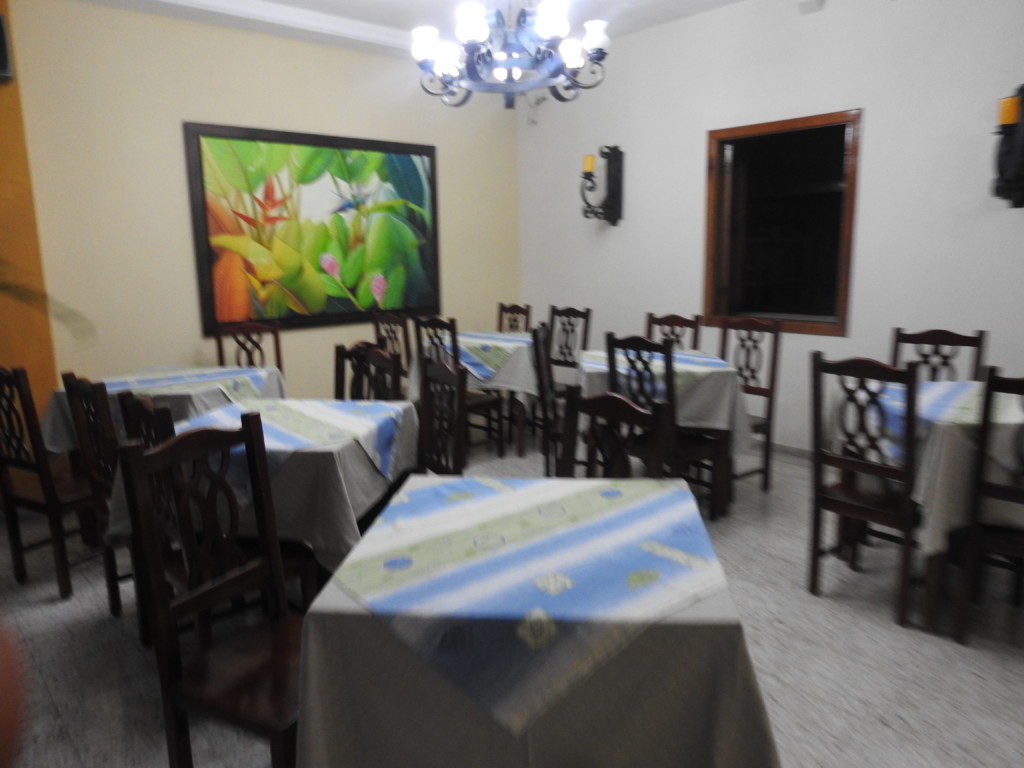 Cathedral in the main plaza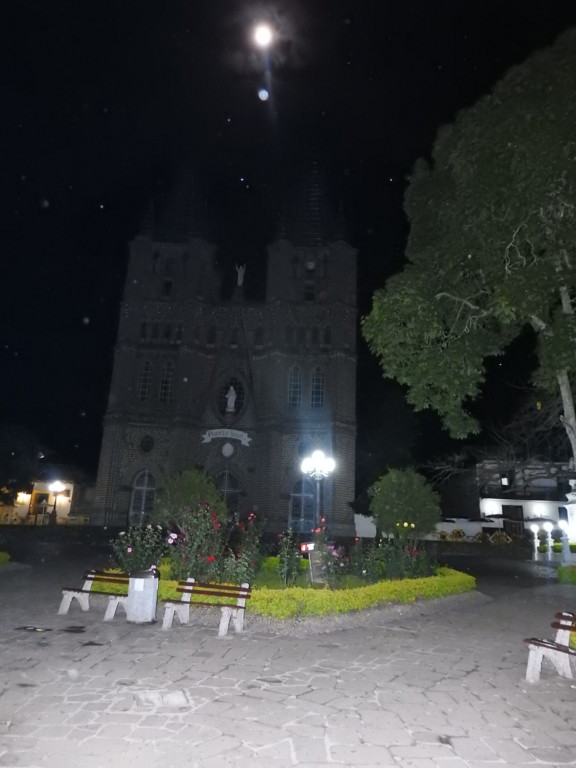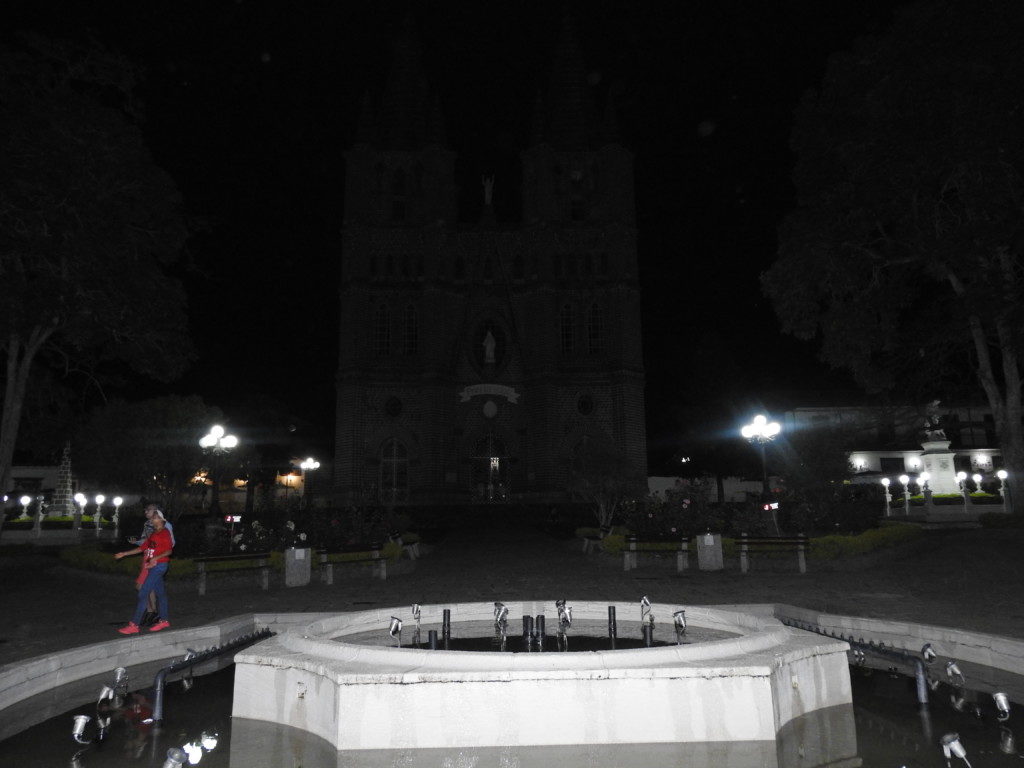 The market has some food stalls and random stuff but nothing artistic that interested me.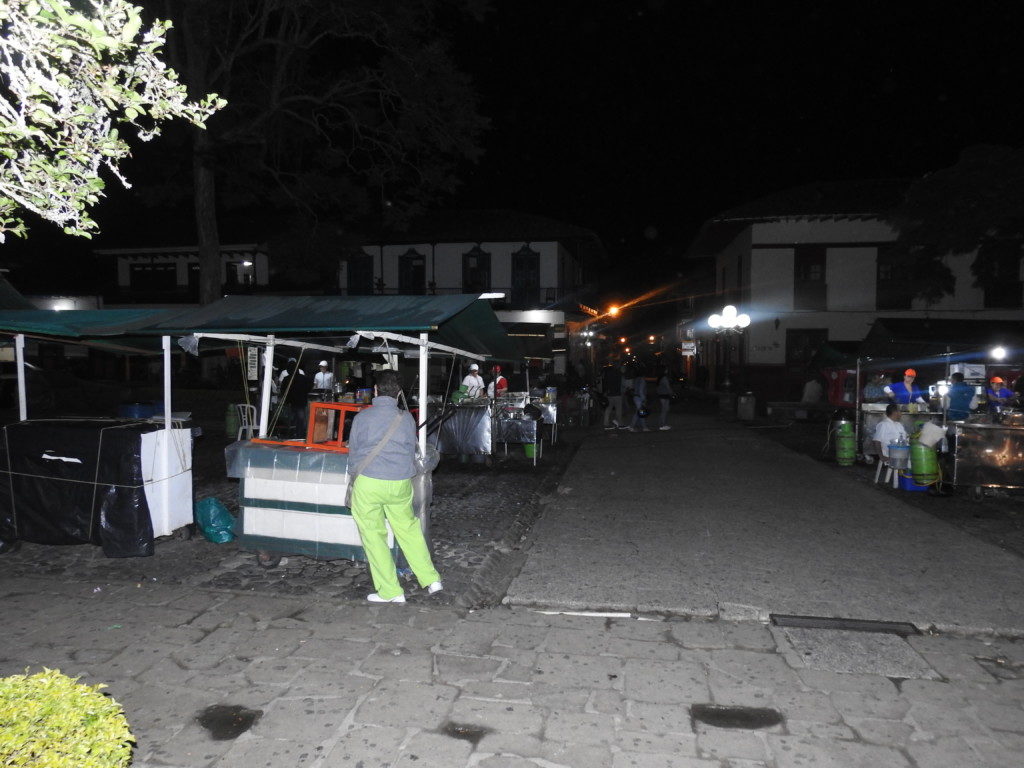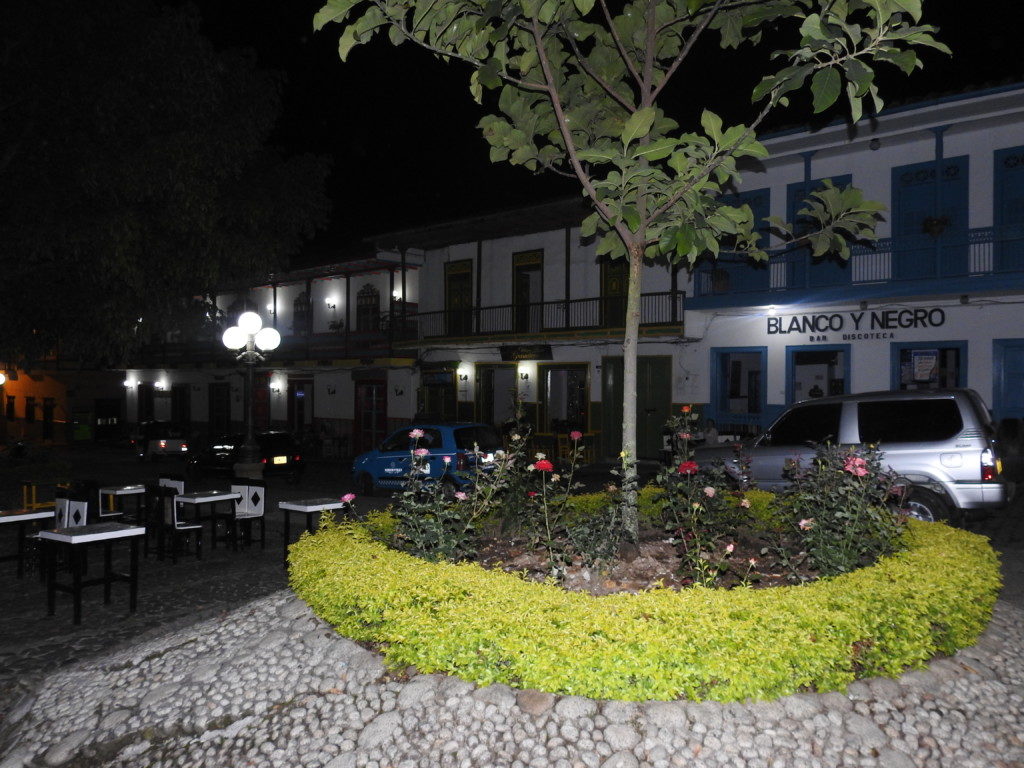 Margarita's Restaurant is just across the plaza from Valdivia Plaza and has a good budget menu.