While researching this trip, I had already determined that flying was going to be out of our budget and car hire also too expensive due to the high per kilometer fees (no unlimited rates).  So it would have to be buses to get from Lusaka to Livingstone and Mfuwe.  The flight was due to arrive around 12:30pm so theoretically we should have been able to get a bus that would reach Livingstone in the late evening or get an overnight bus so we wouldn't waste too much time in transit.
The plan went all to hell even before we arrived.  I had booked the flights with miles around May & June 2016.  In Nov 2016, the Zambian gov't banned buses from traveling at night hoping to prevent accidents.  It seems the drivers were being careless and over-speeding and using their mobile phones while driving. One bus company which had been the favourite amongst travelers – Mazhandu Family buses had even been totally shut down leaving Shalom as the sole bus provider on the Lusaka-Livingstone route.
Our flight was an hour late getting in which ruined any plan of getting to Livingstone that same evening.  We took a taxi from the airport to the Lusaka Intercity Bus Terminus with the plan to get the first available bus.  The bus terminus is a huge place with individual kiosks for all the bus companies, food stalls, shops, a left luggage office and pay toilets.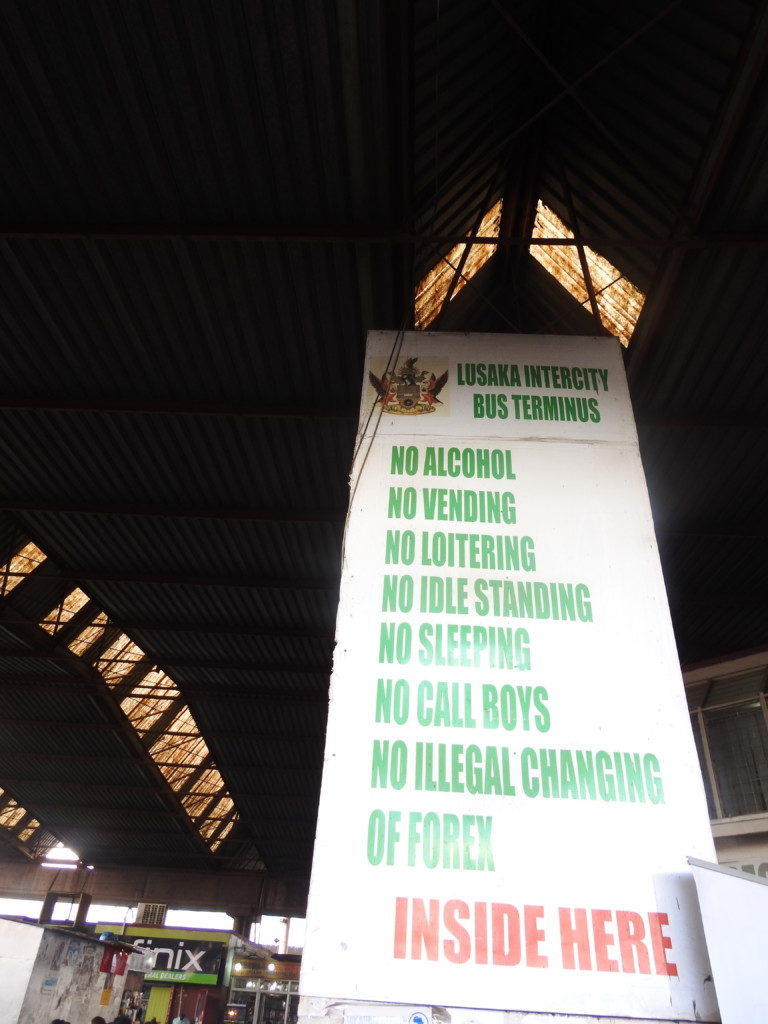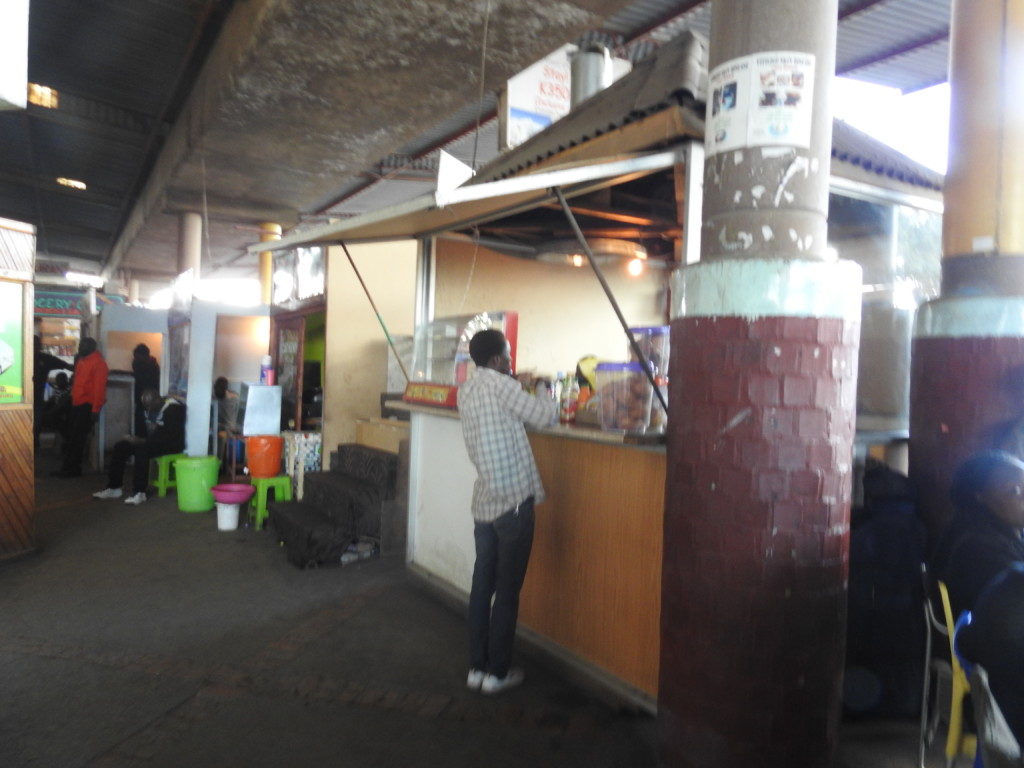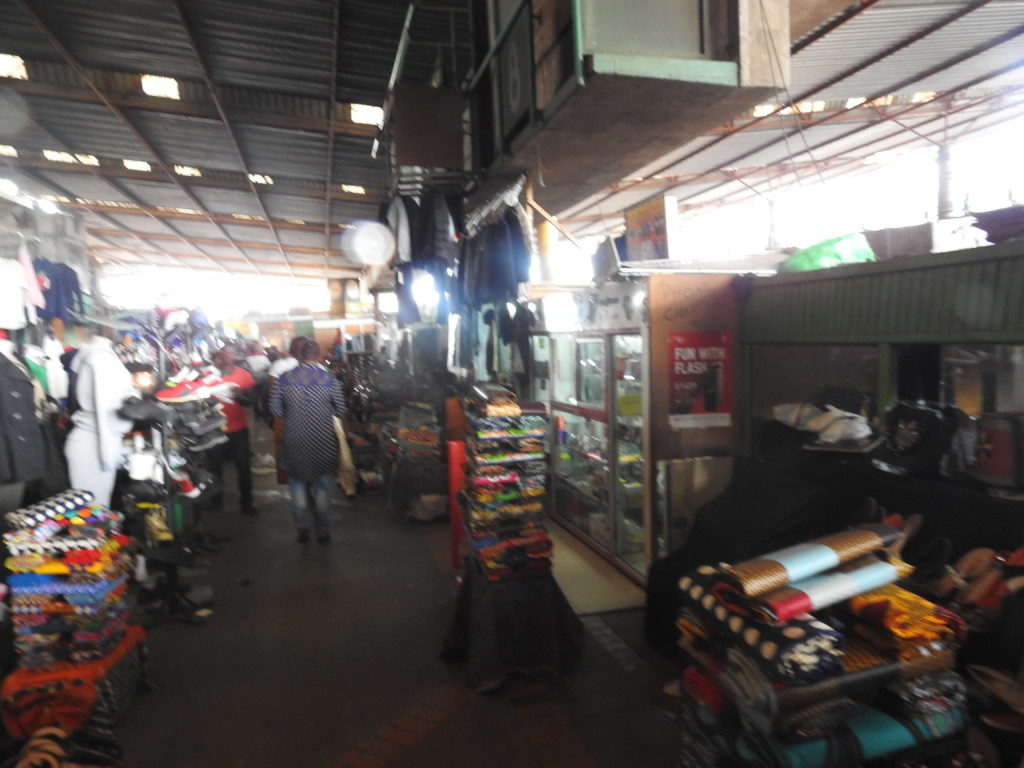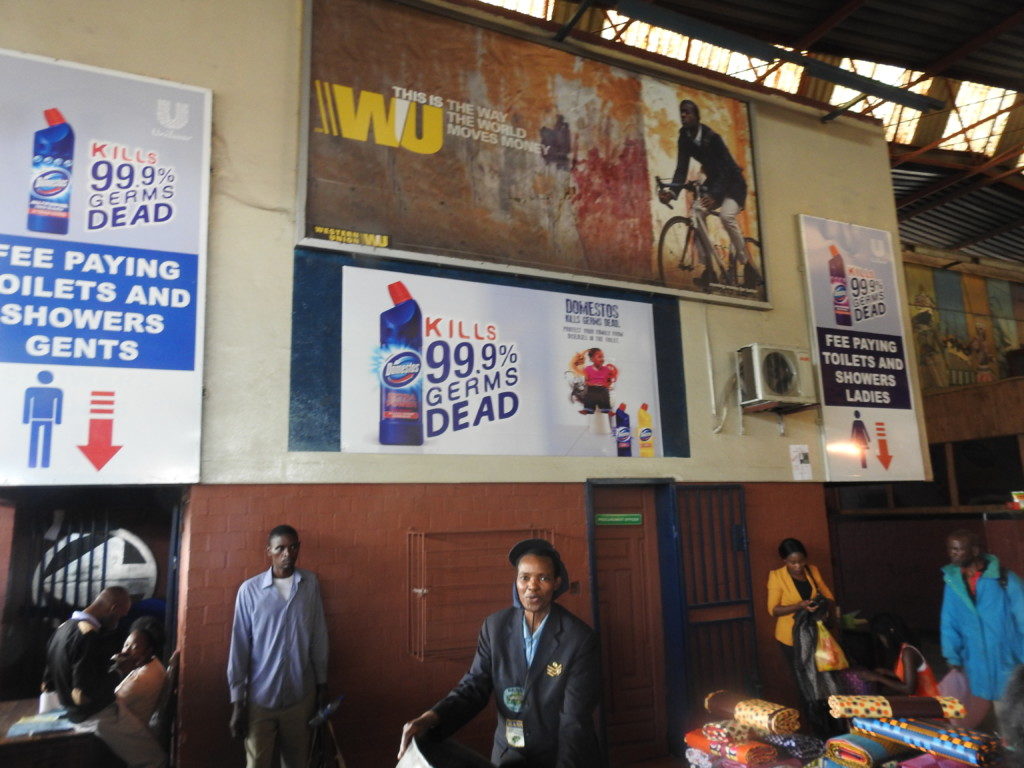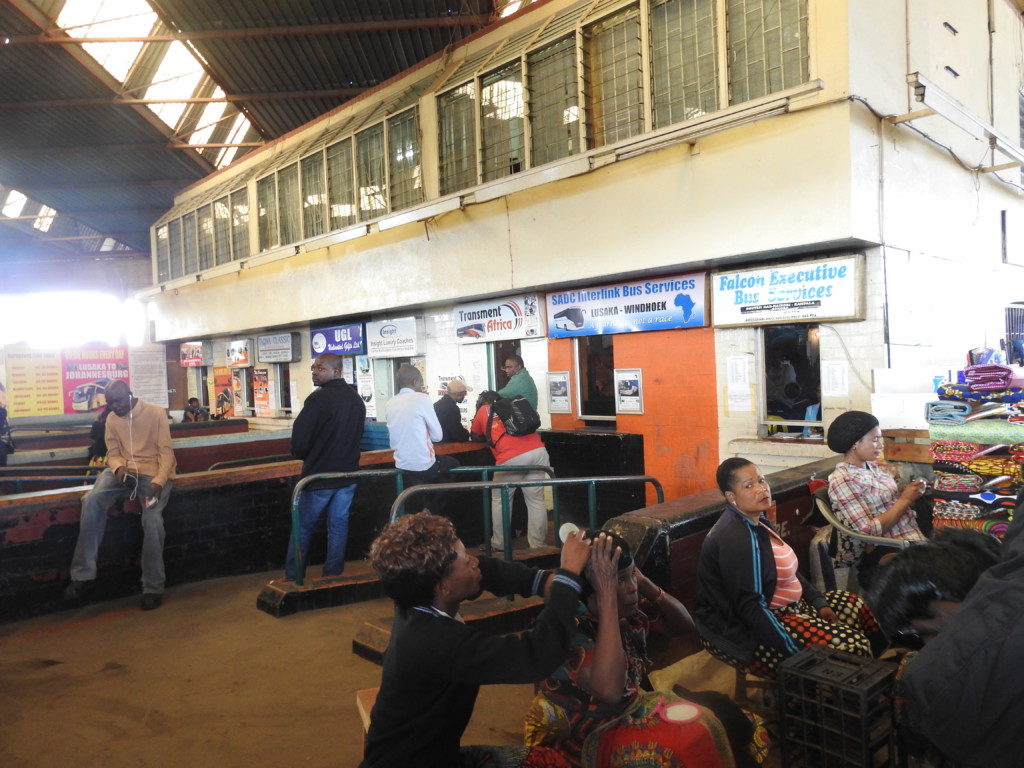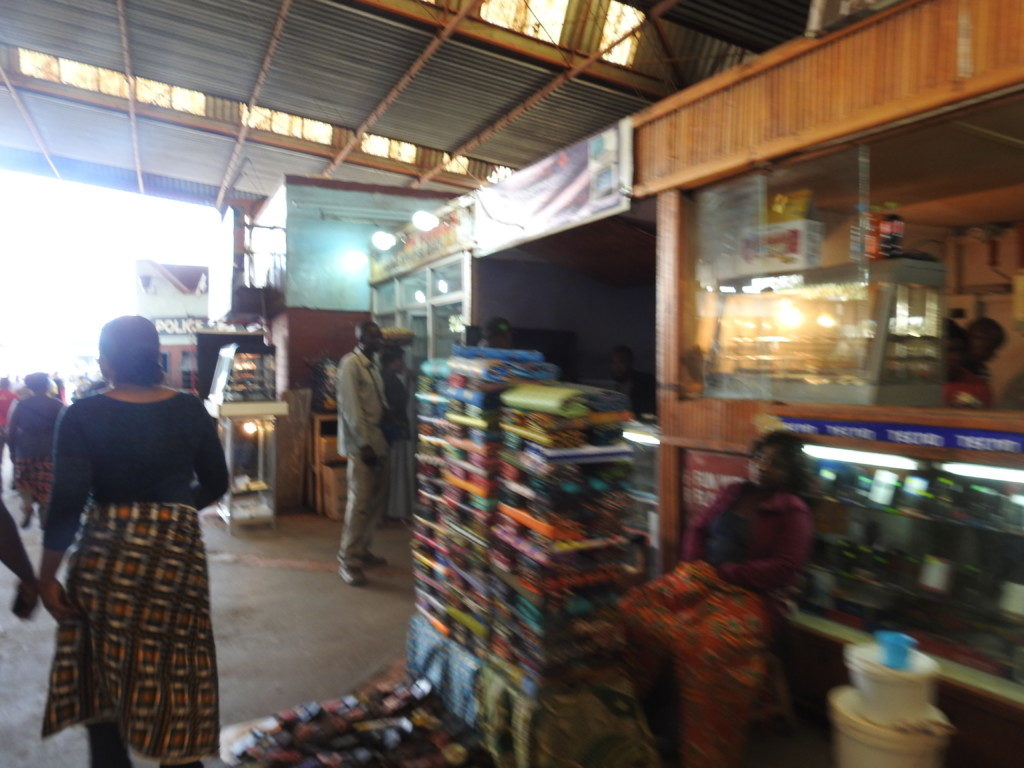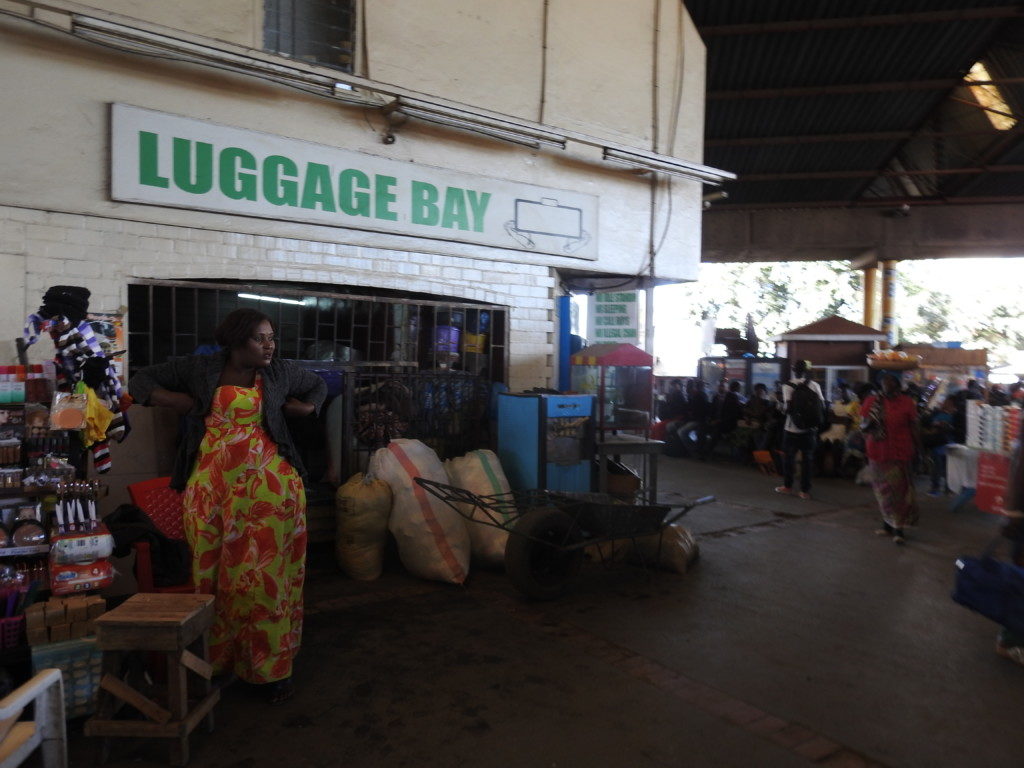 Here is the Shalom ticket office with the bus timings to Livingstone posted outside.  We barely missed the 14:30 bus, if the plane had been on time, we would have made it.  SO we ended up on the 16:30 bus which we knew would make a stopover some place enroute for the mandatory off-road time between 9pm-5am.  This did turn out to be good as it gave us time to buy tickets for the Lusaka-Mfuwe bus in advance so we would be assured of these seats.  I should point out that there are no online tickets, you must book your bus tickets in person at the ticket office.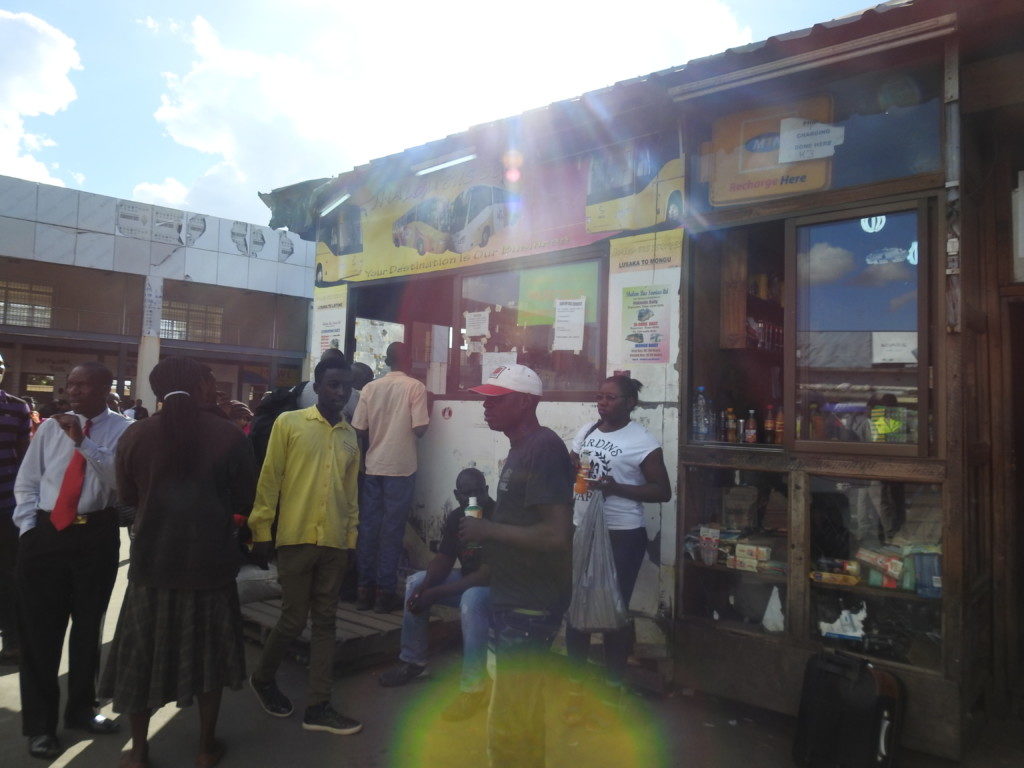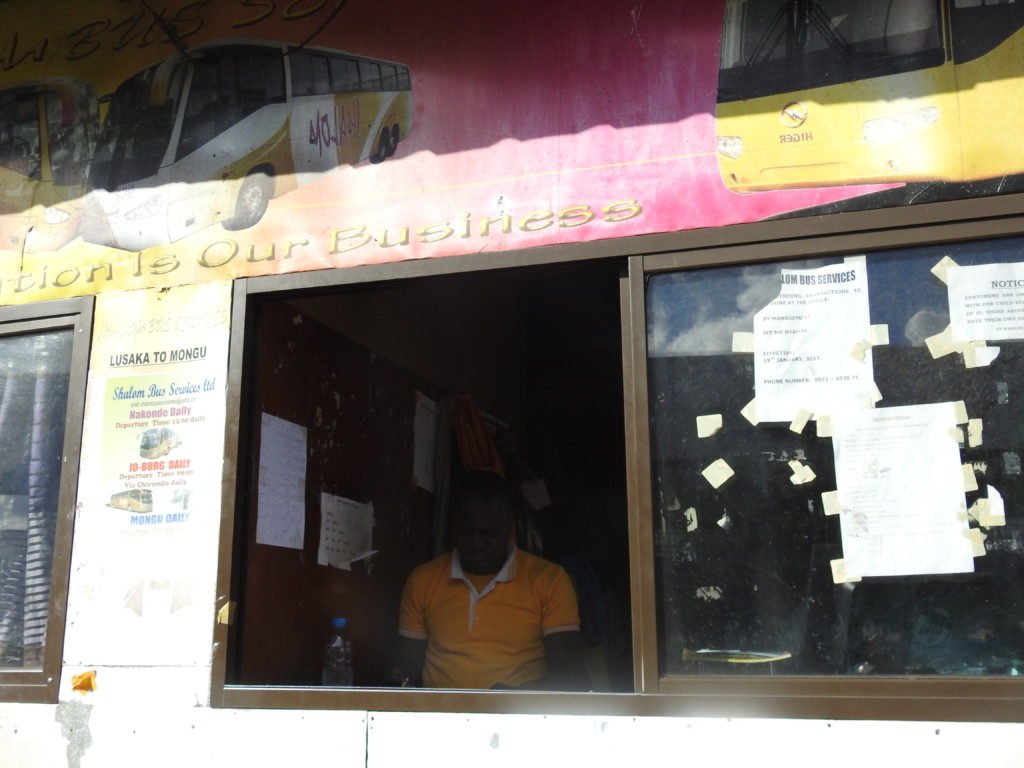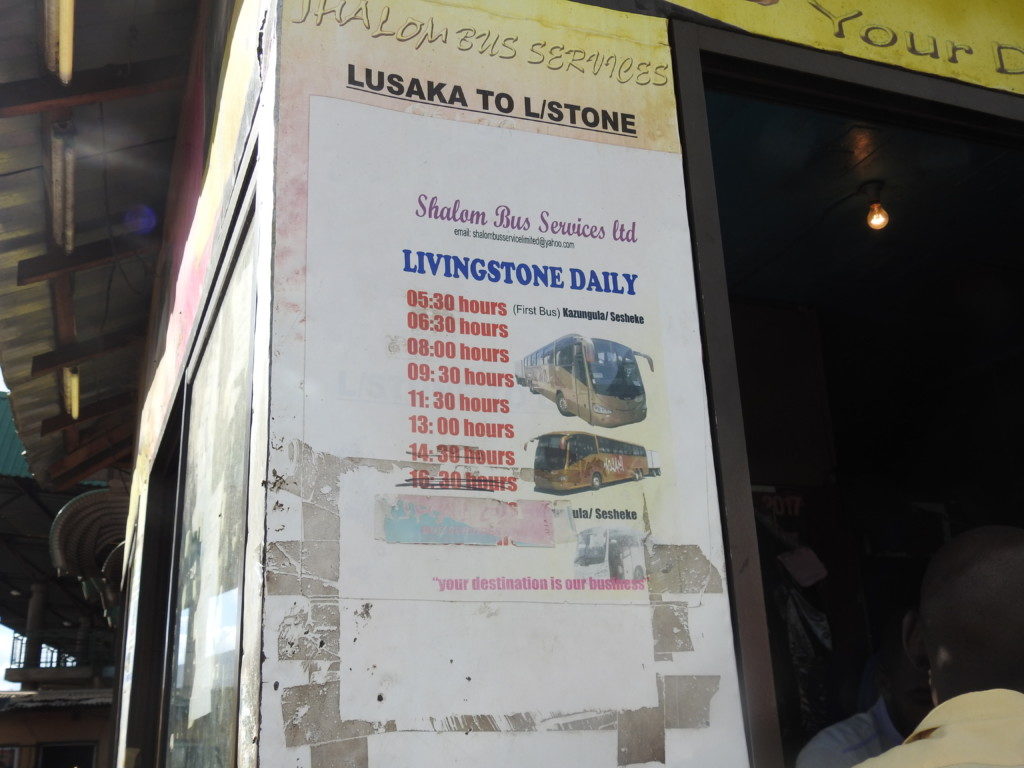 The fare was 140 Kwacha each.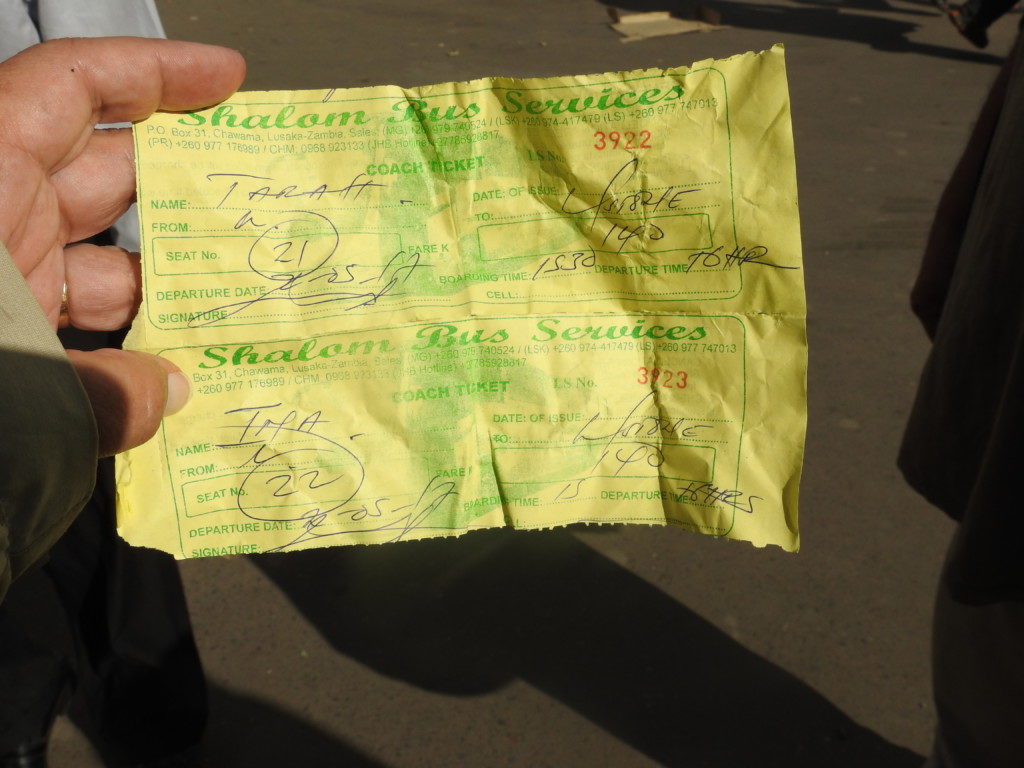 Cargo awaiting the bus to be loaded on board.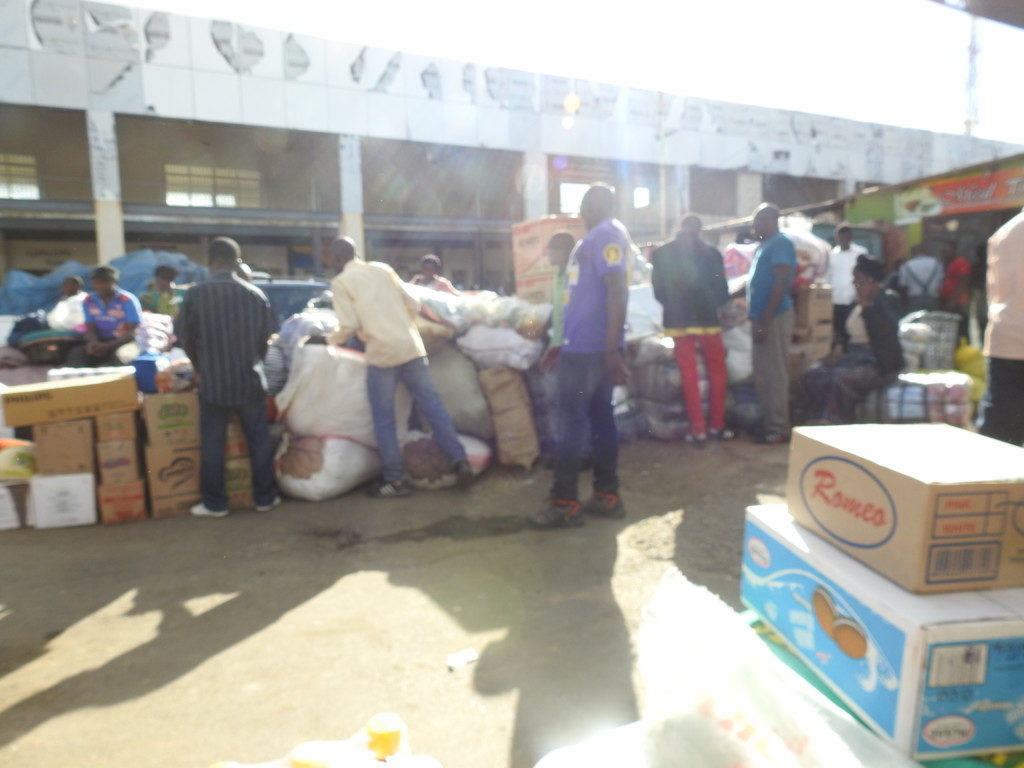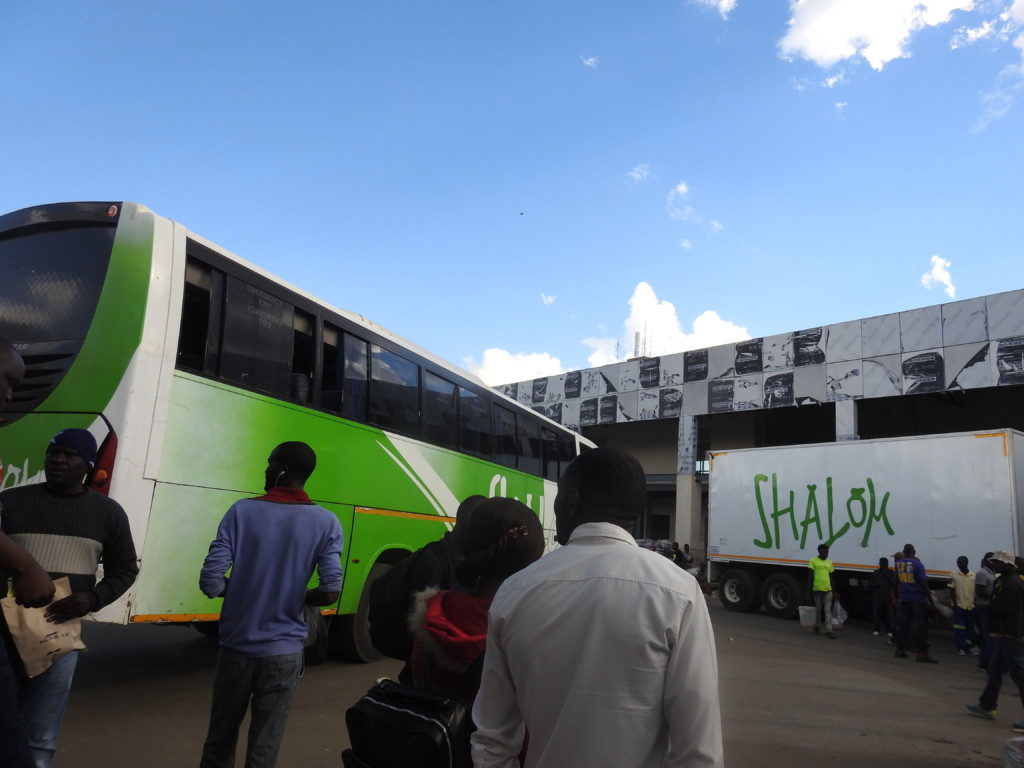 The bus had a 2 x 3 configuration which when full makes most economy airline seats look luxurious.  We had a 2 seat row.  I should have booked 3 seats for the 2 of us to get us more room.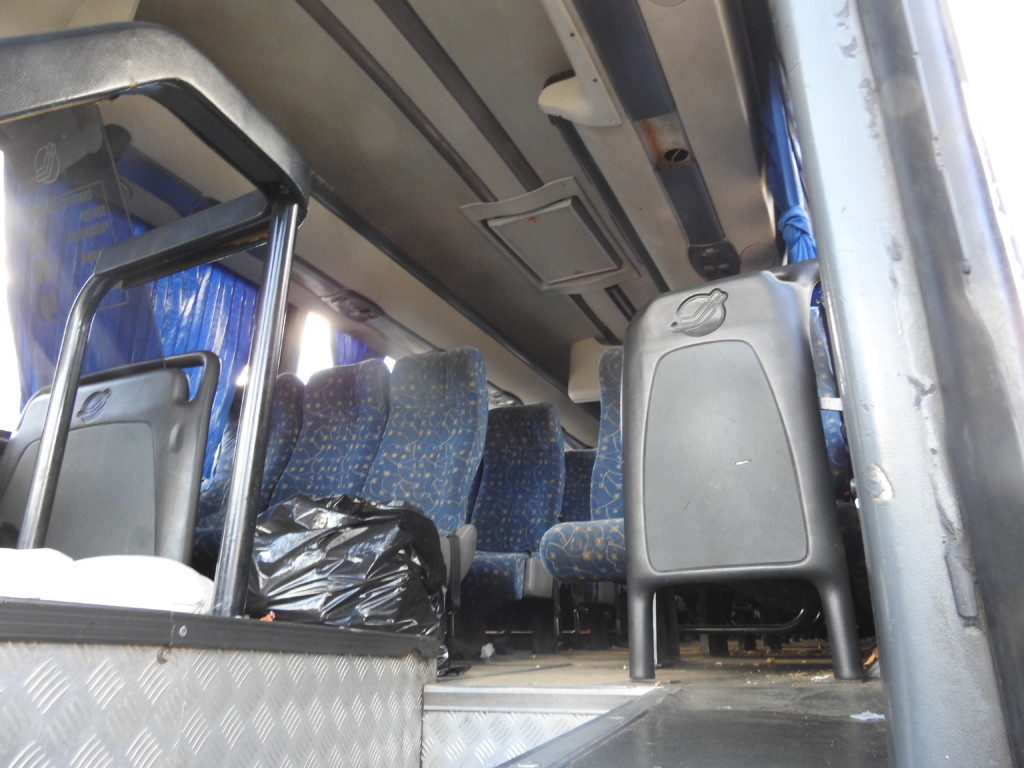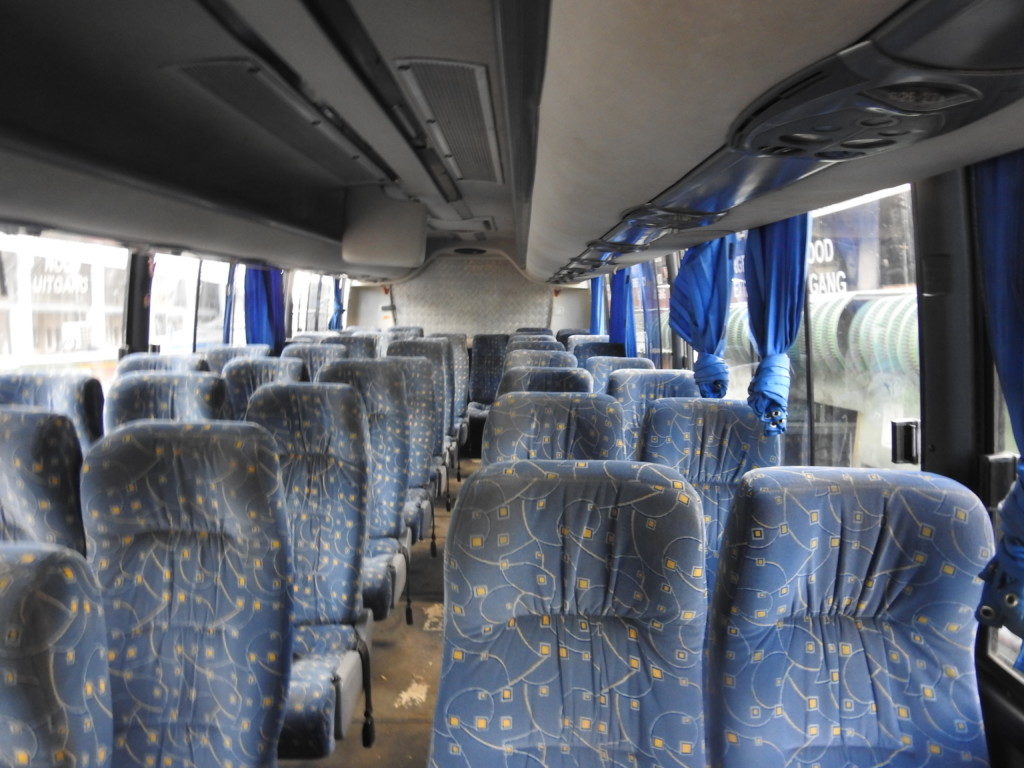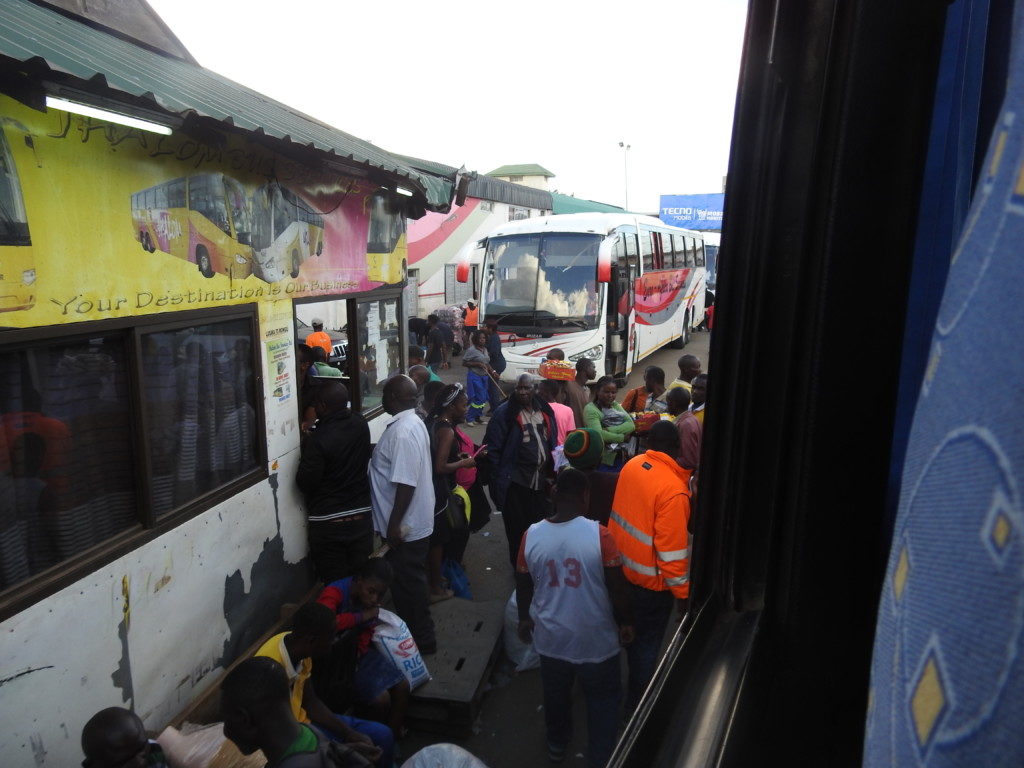 Once considered a good bus company, Mazhandu has been shut down due to poor driver behaviour causing accidents.
On the way out, we saw these smaller buses.  I was told they leave when full and don't have fixed times.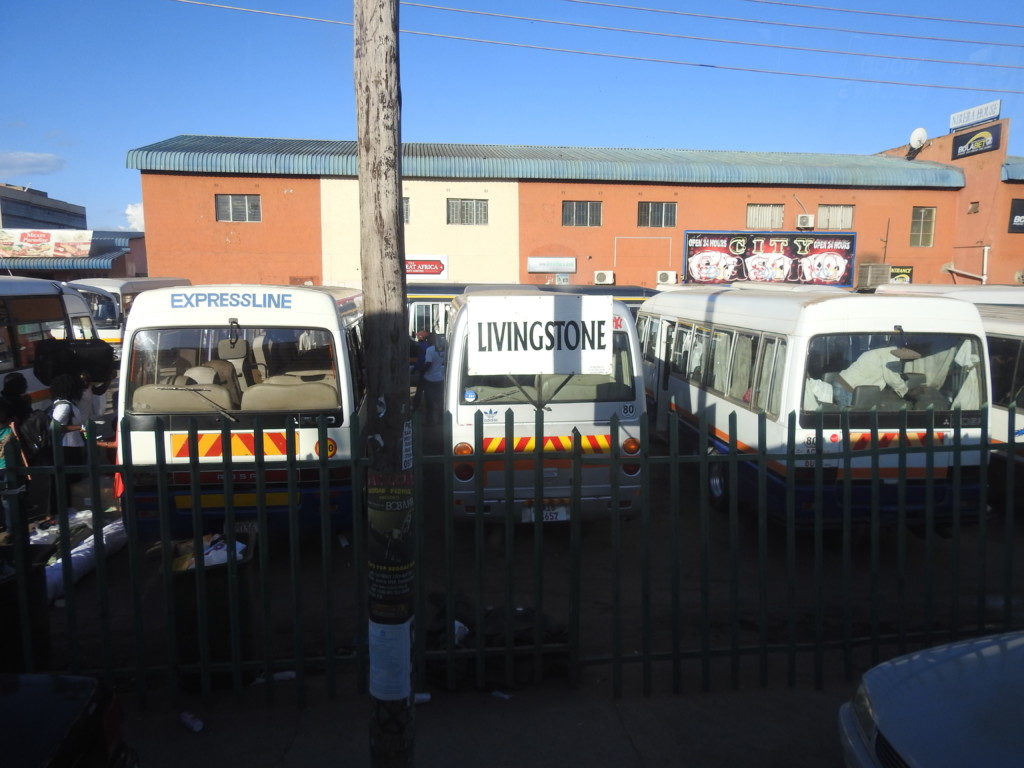 Scenes of Lusaka as we were leaving.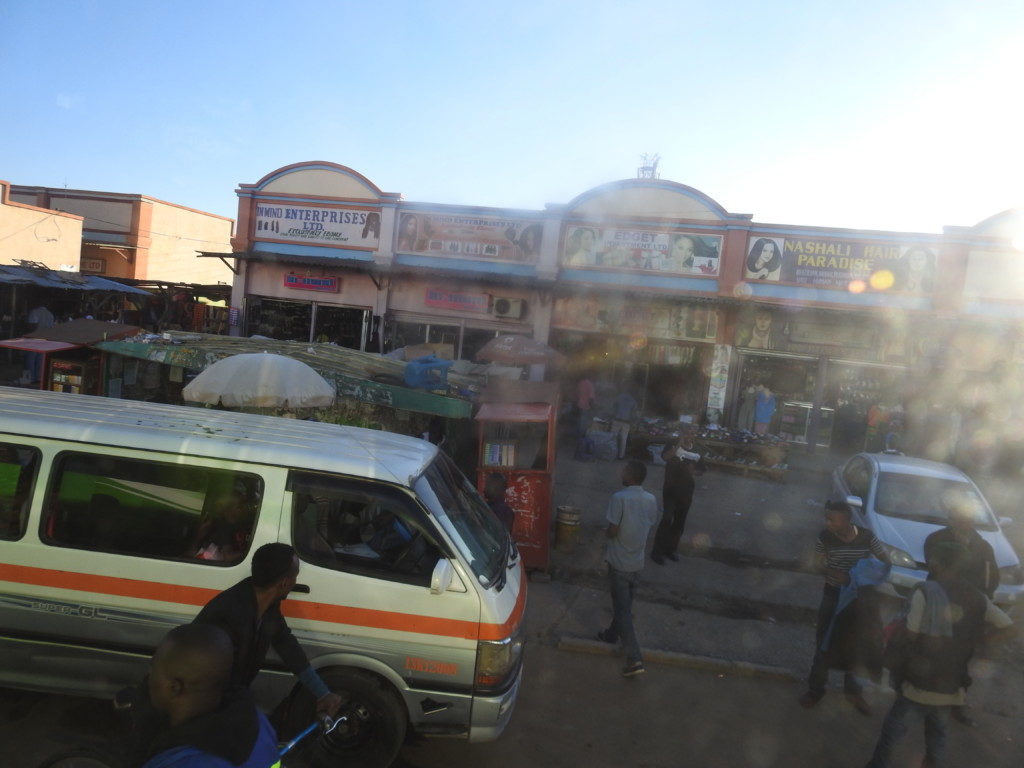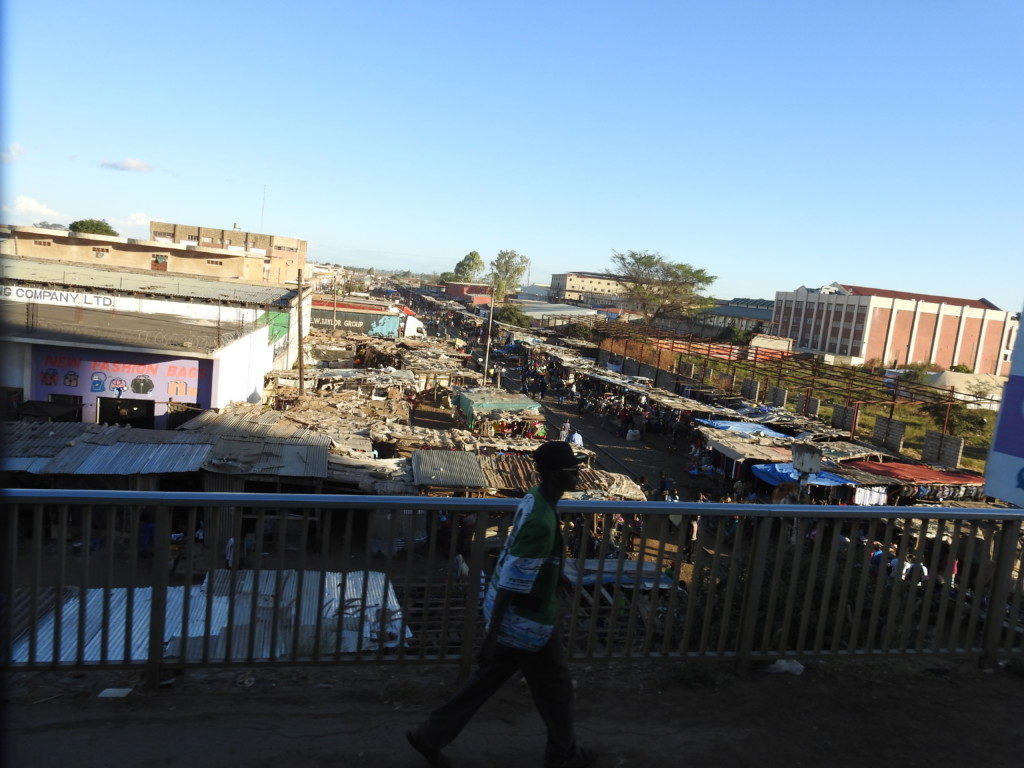 The countryside was more interesting.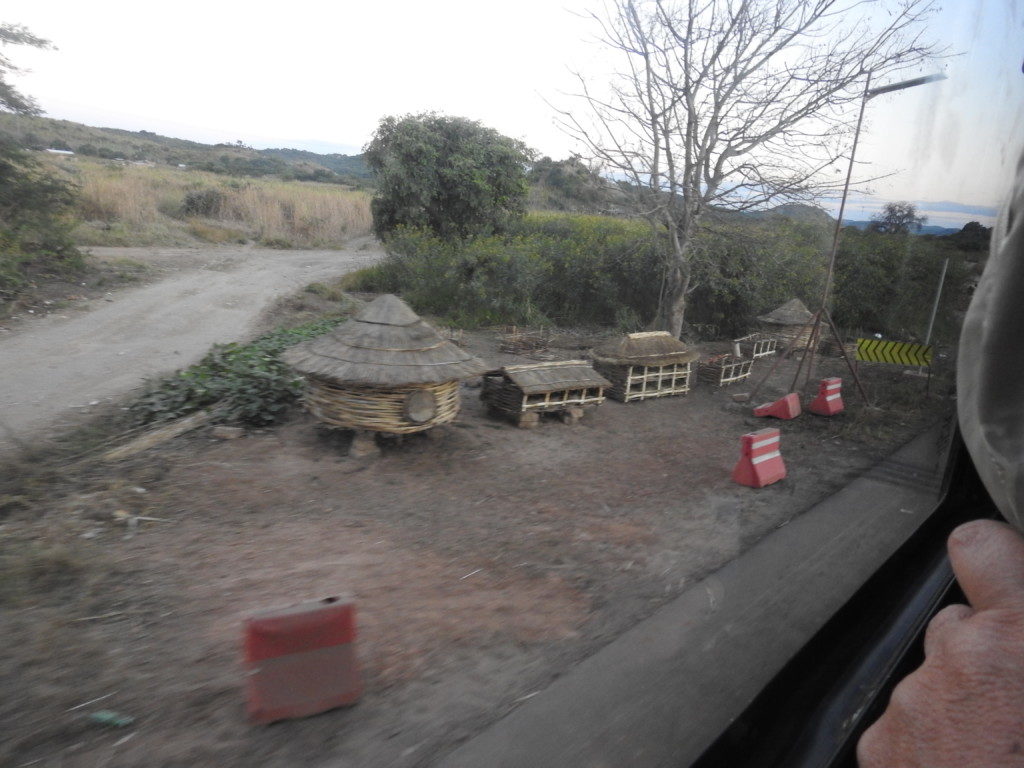 The bus made slow progress southwards.  I had been hoping to reach Choma that night as there were good birding areas nearby but we only made it as far as Monze.  The bus parked outside this small restaurant.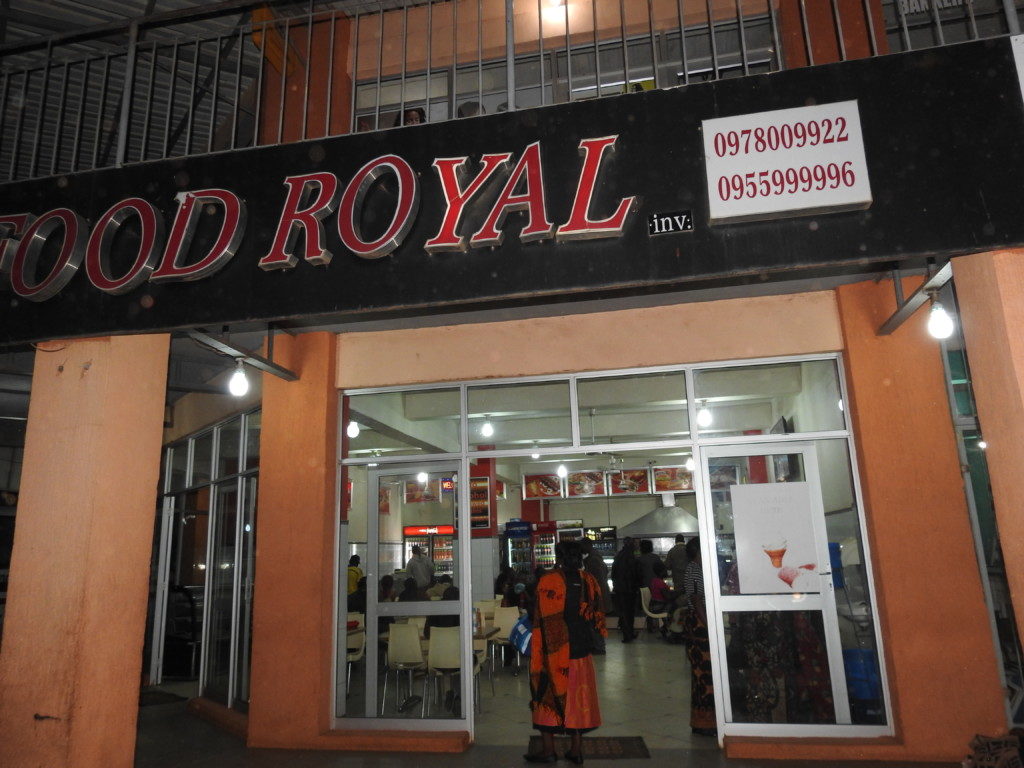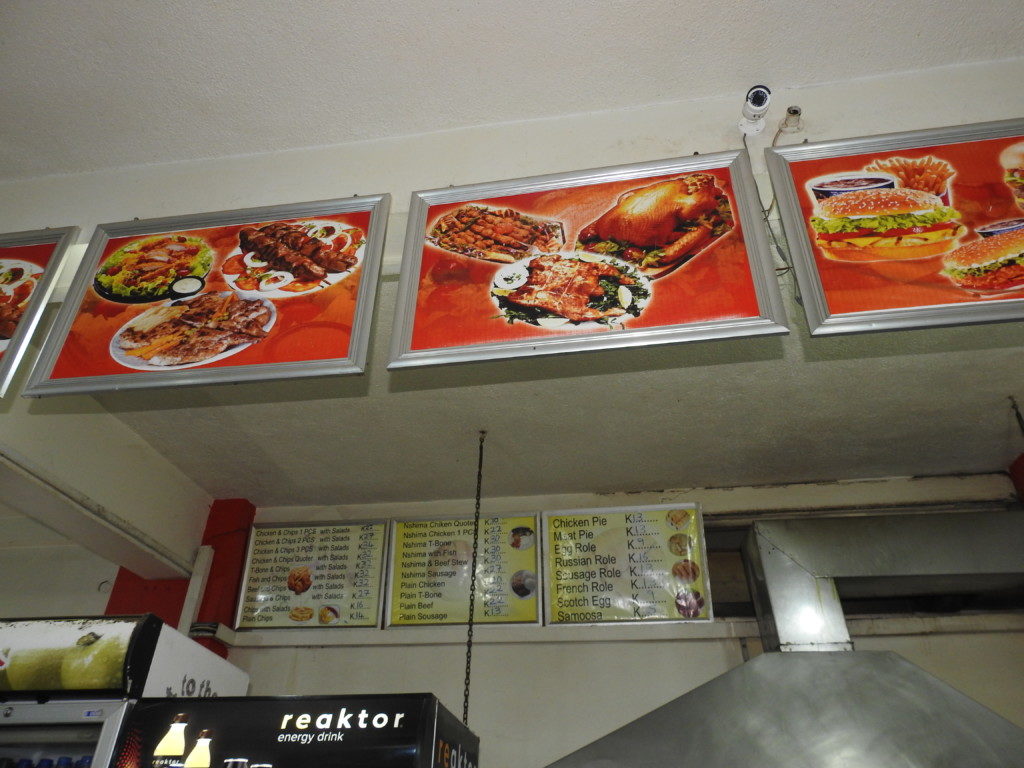 Some people spent the night on the bus, a few others camped on the sidewalk outside the restaurant.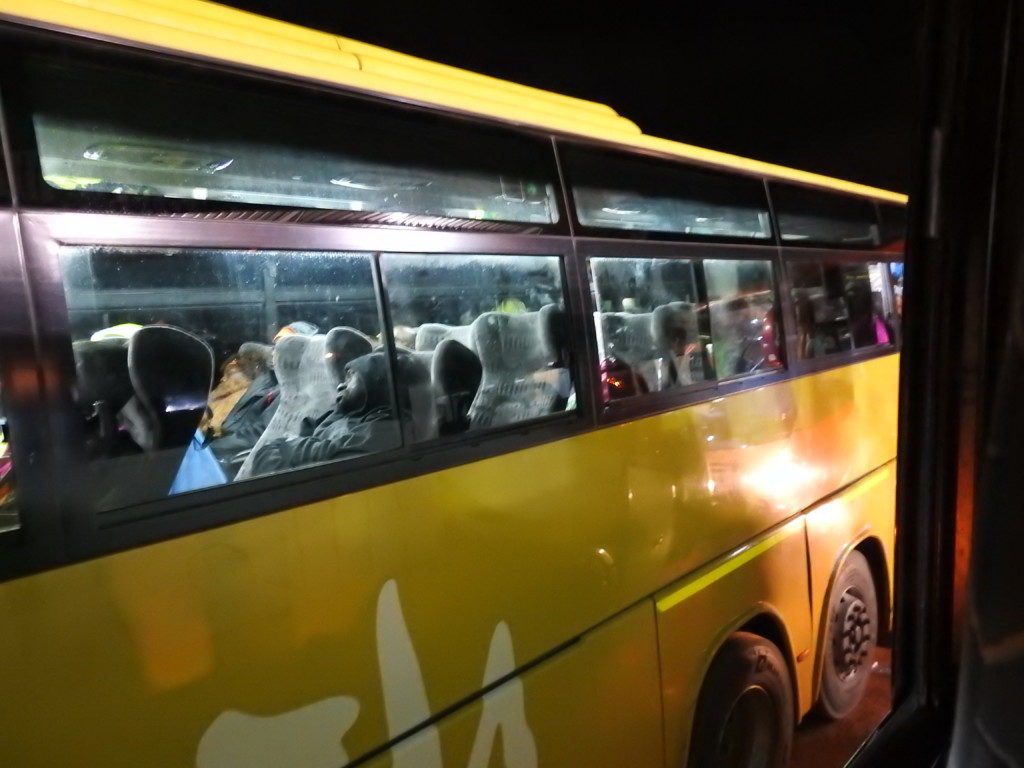 A few of us including the driver, some German tourists and Ina & me made a beeline to this small hotel.  At least we would have a safe, comfortable place to stretch out for the night.  It was really cheap, something like 200 kwacha for a double room.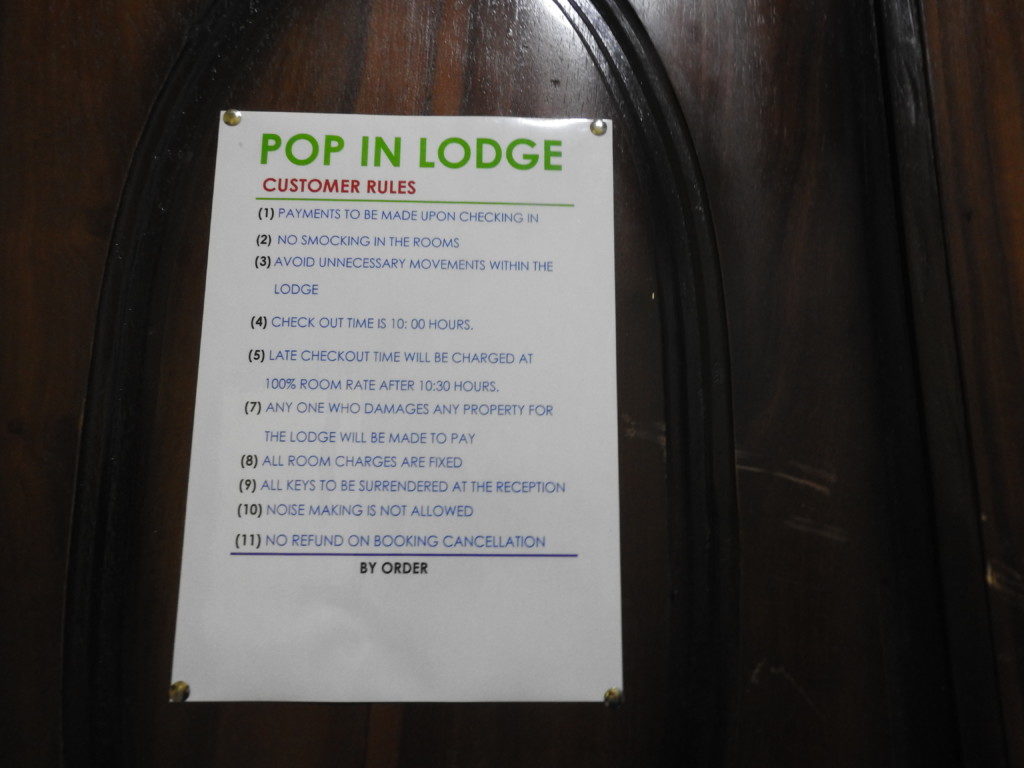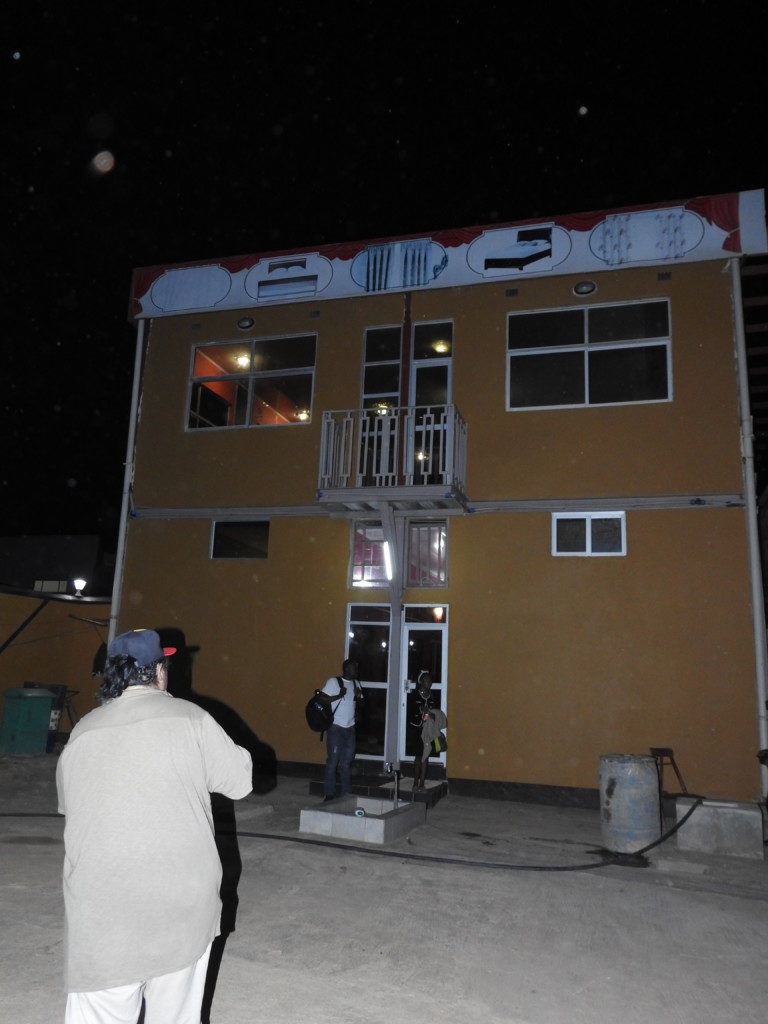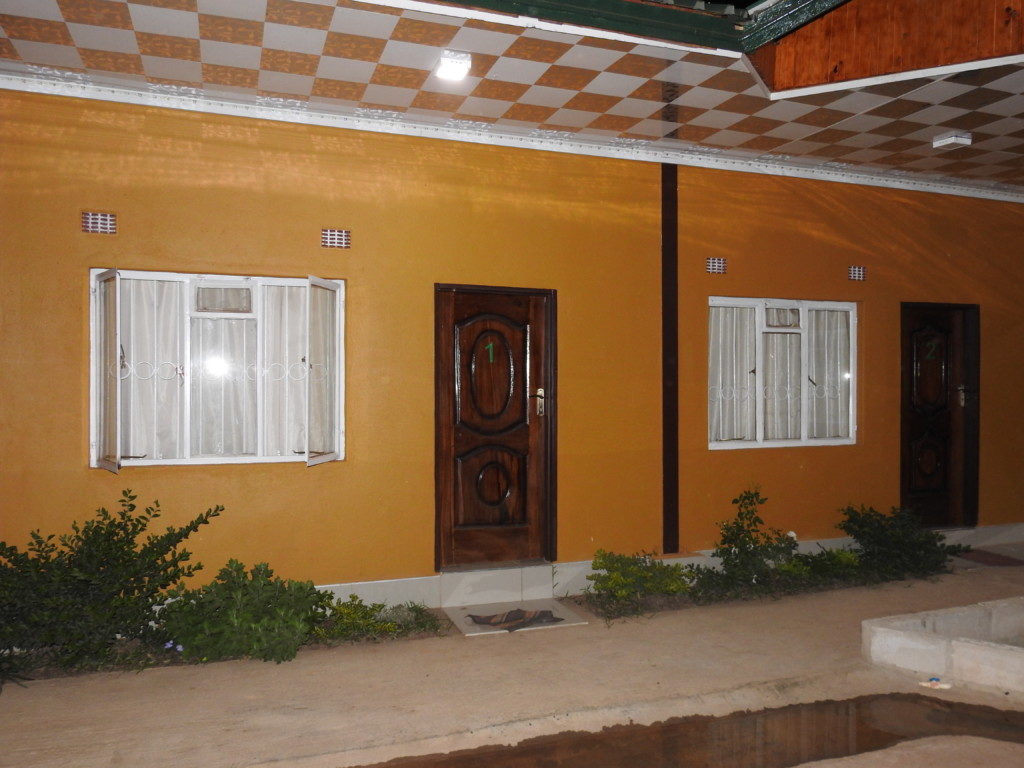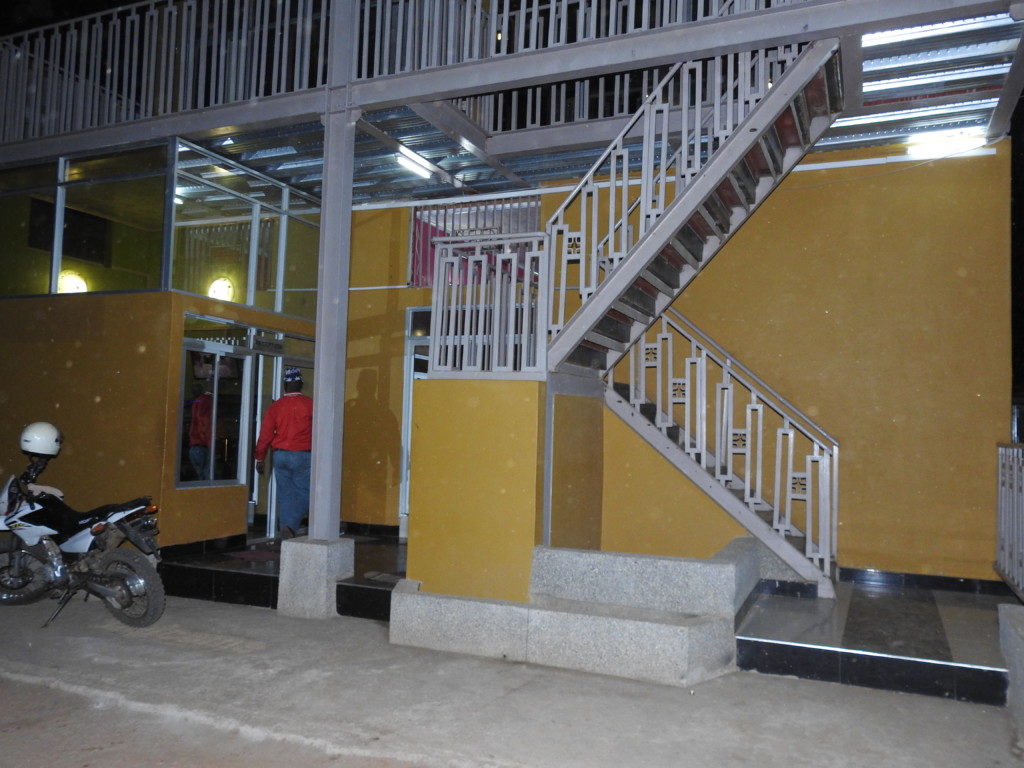 Gaudy decor but who cares, we slept well!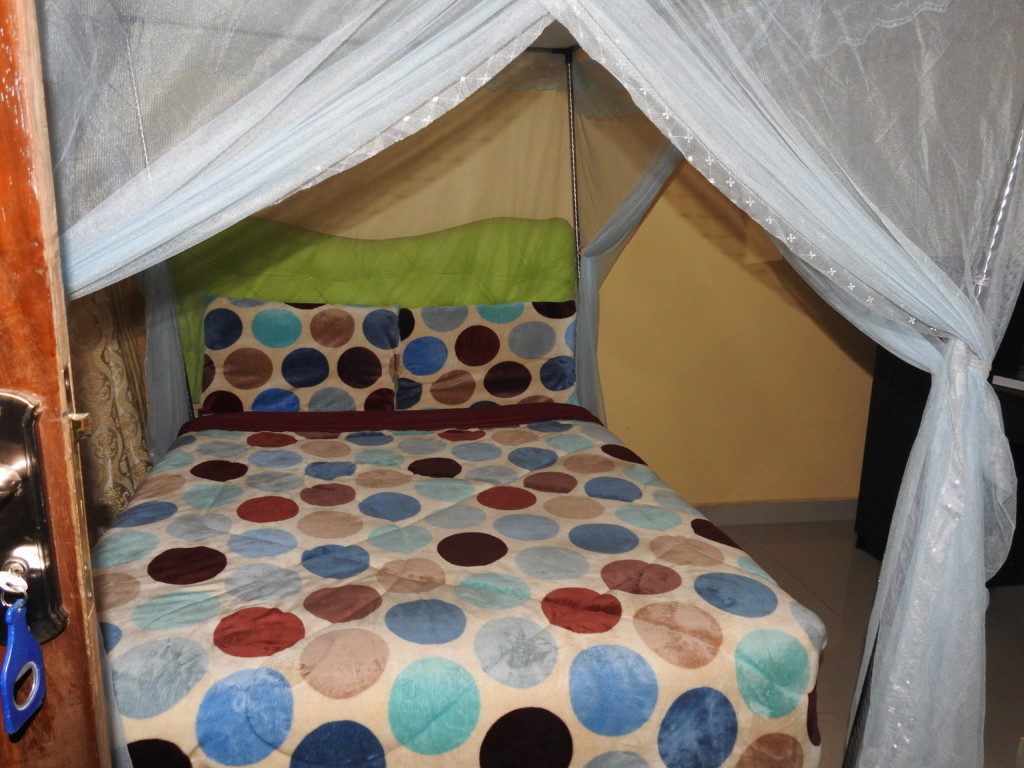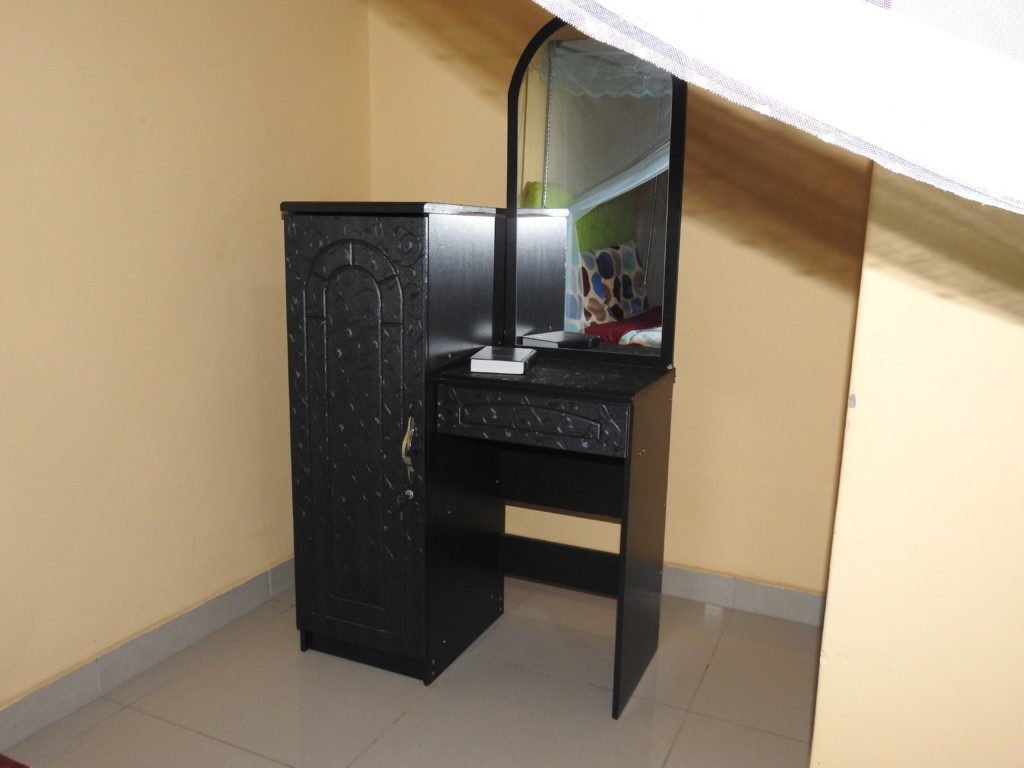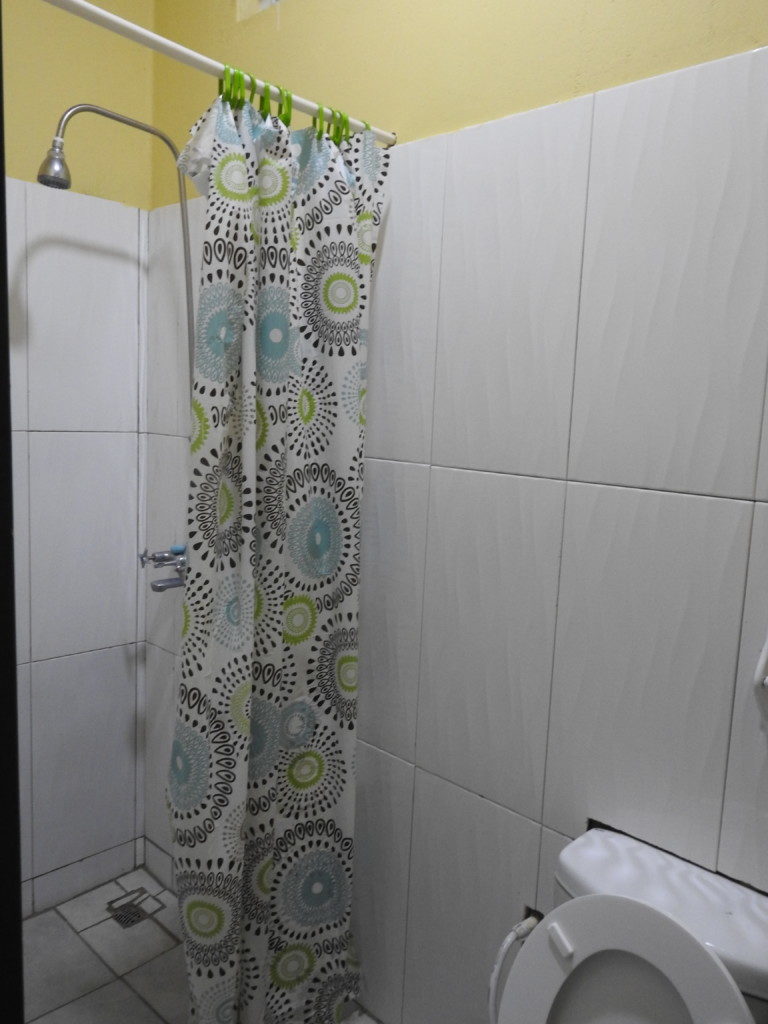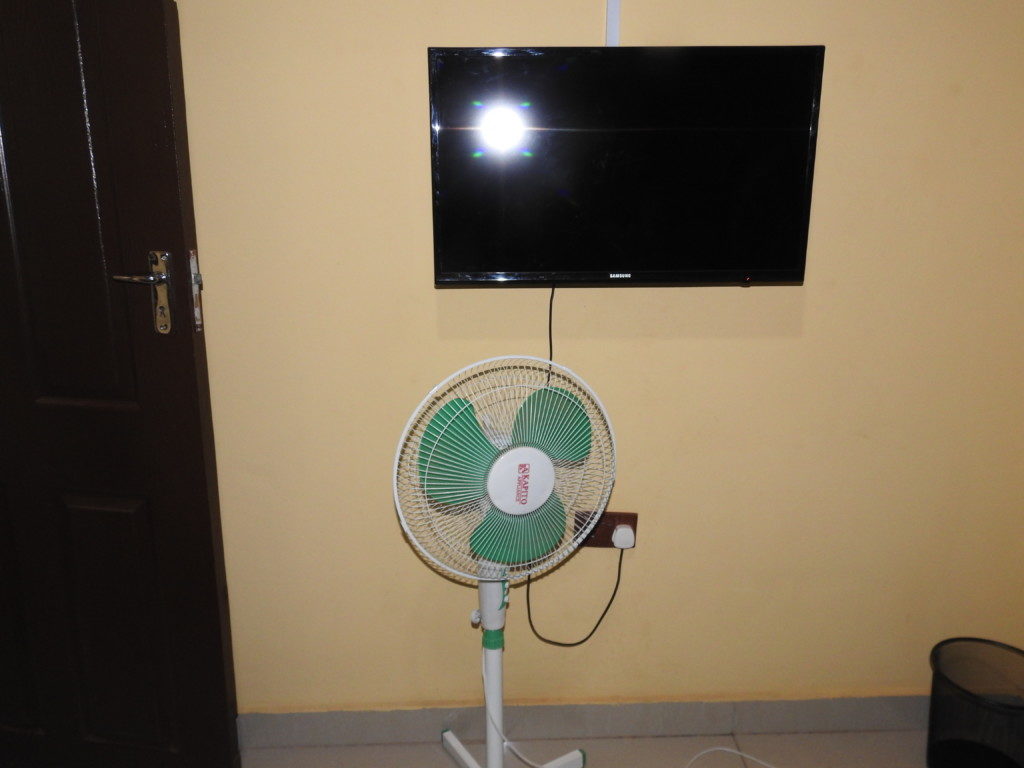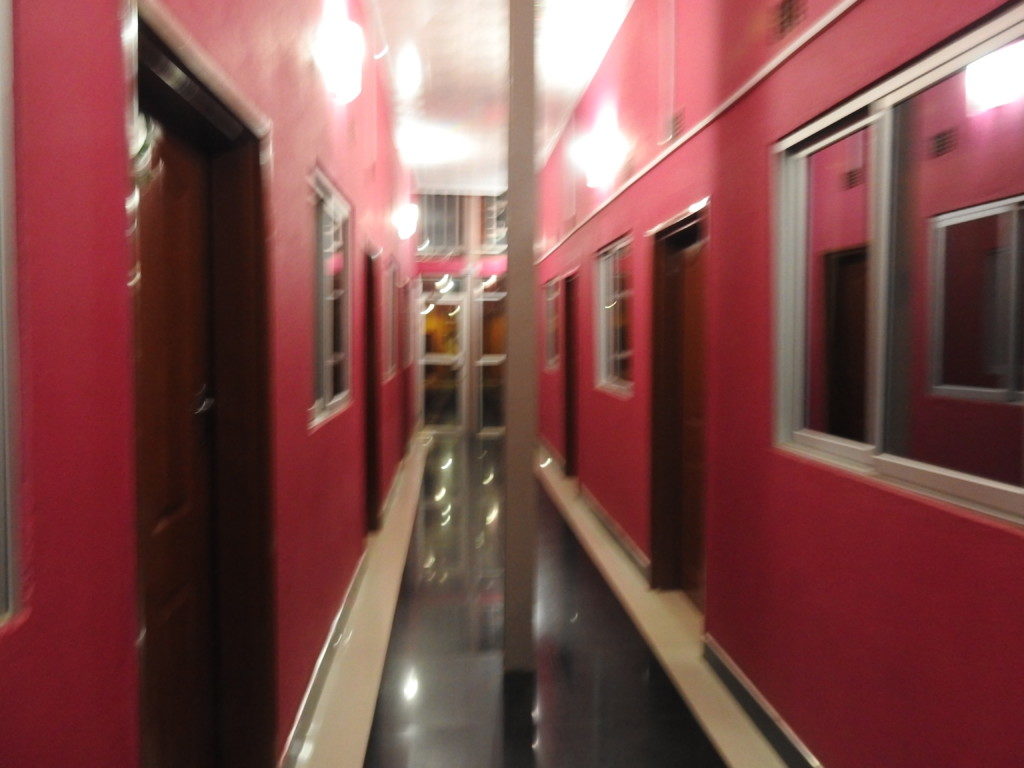 The next morning we were up at 4:30 am to re-board the bus for a 5am departure.  I used my iPhone alarm.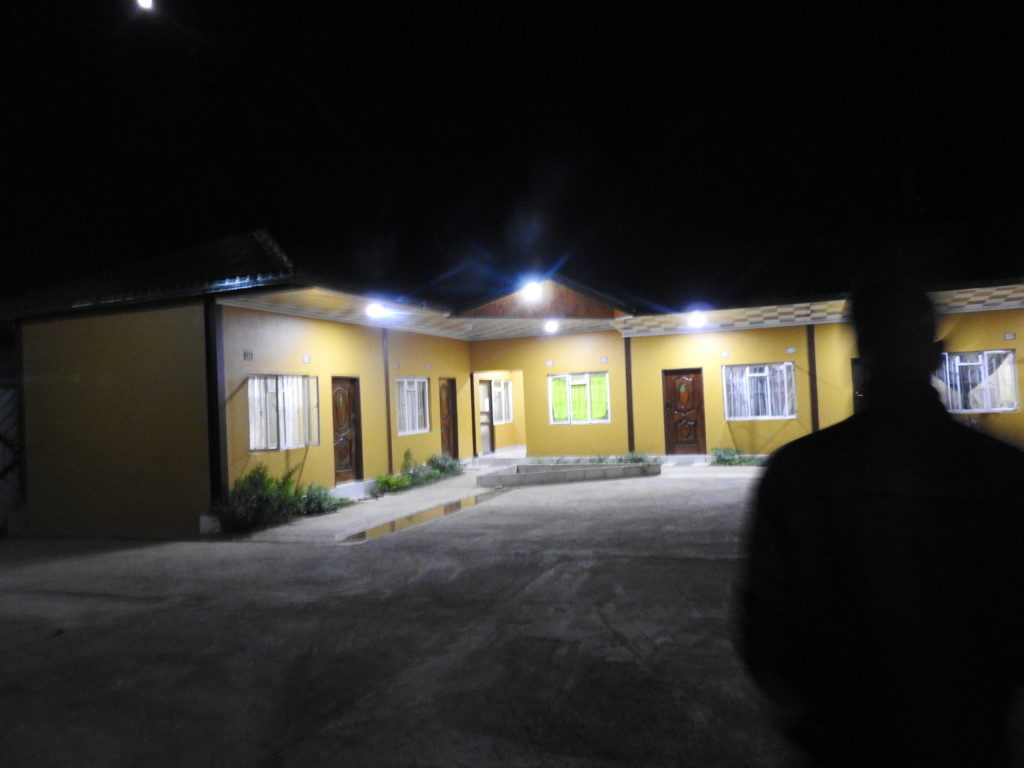 We made a few stops along the way, one at this lay-by where a beautful Lilac-breasted Roller greeted us.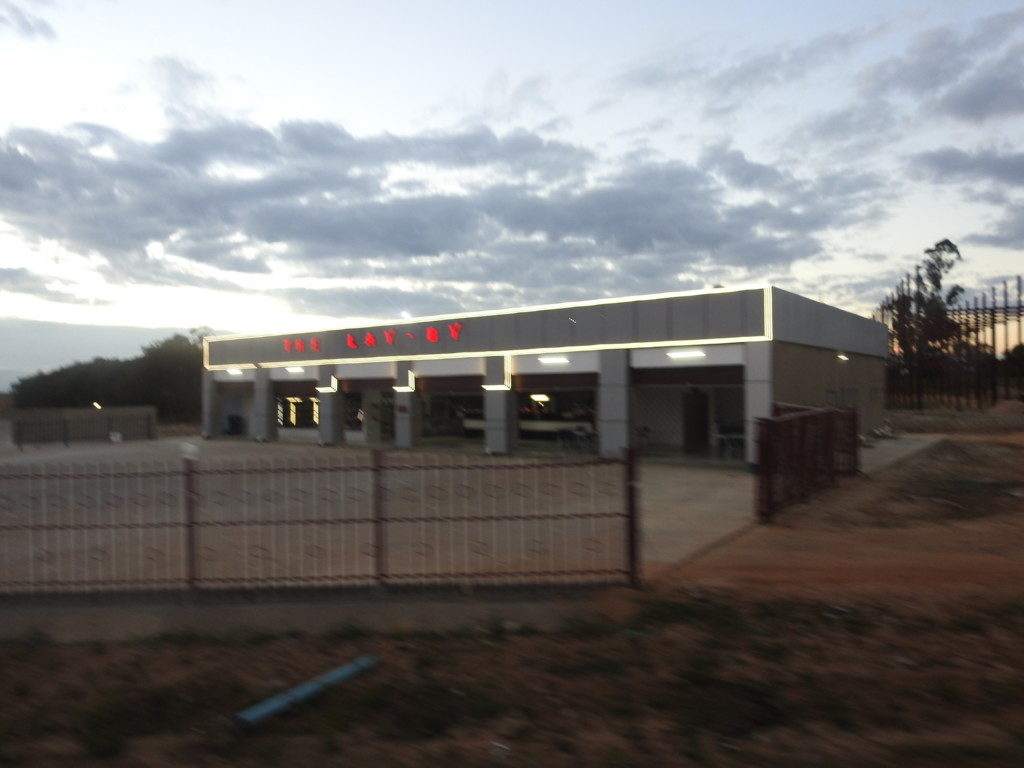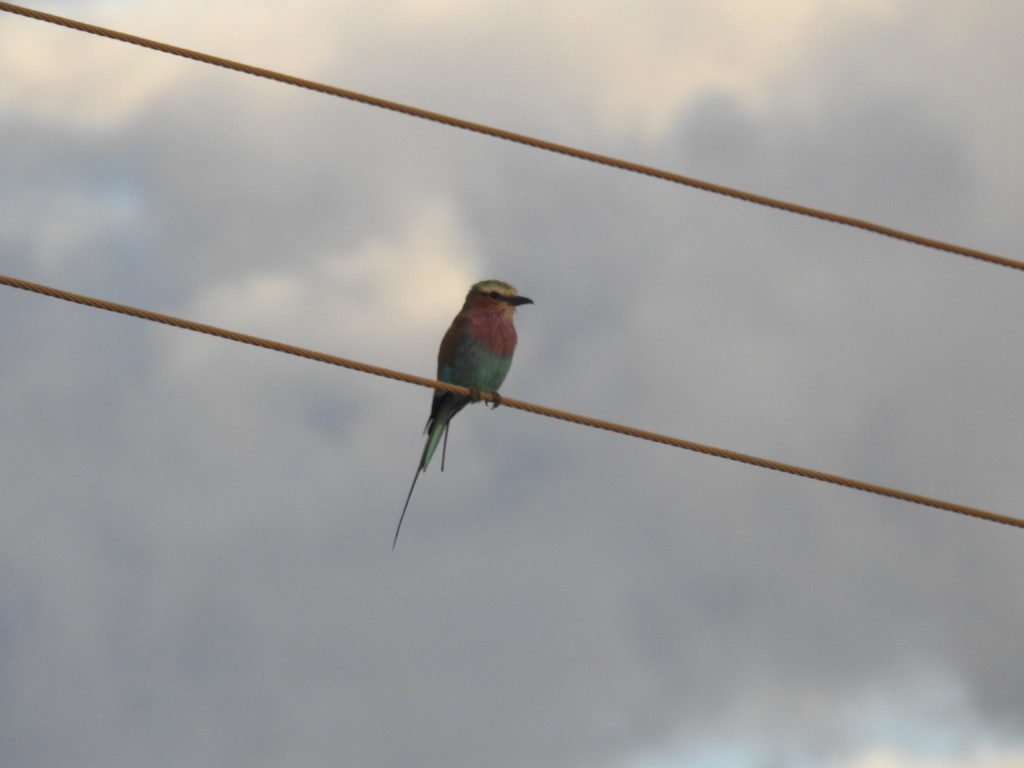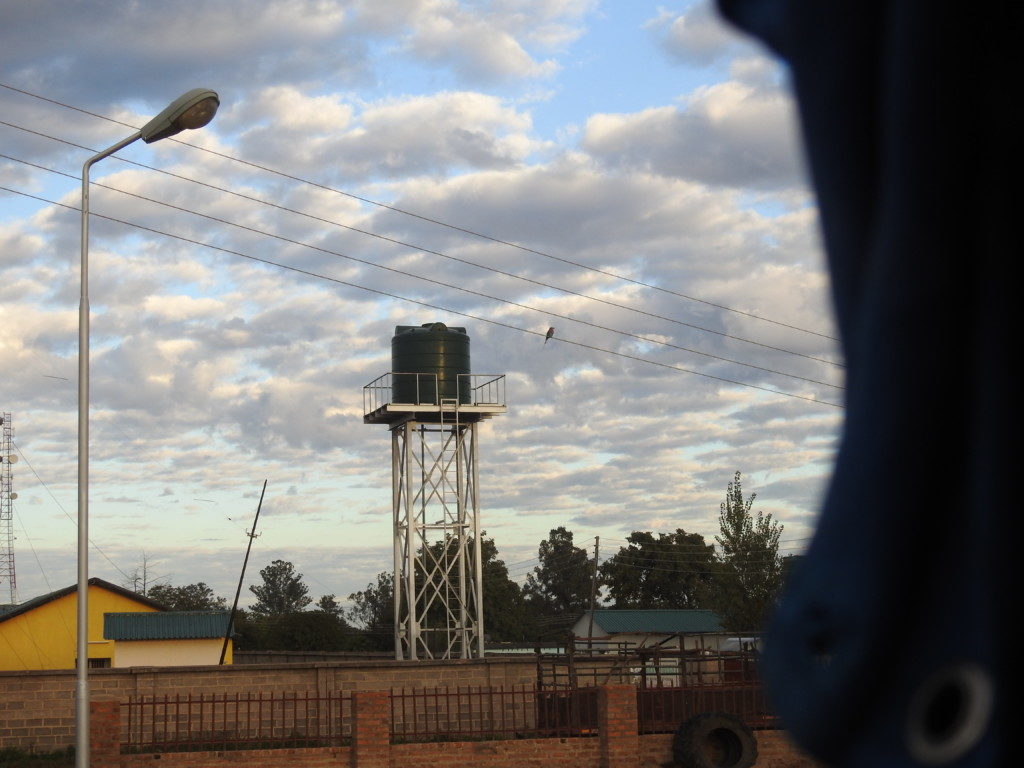 Market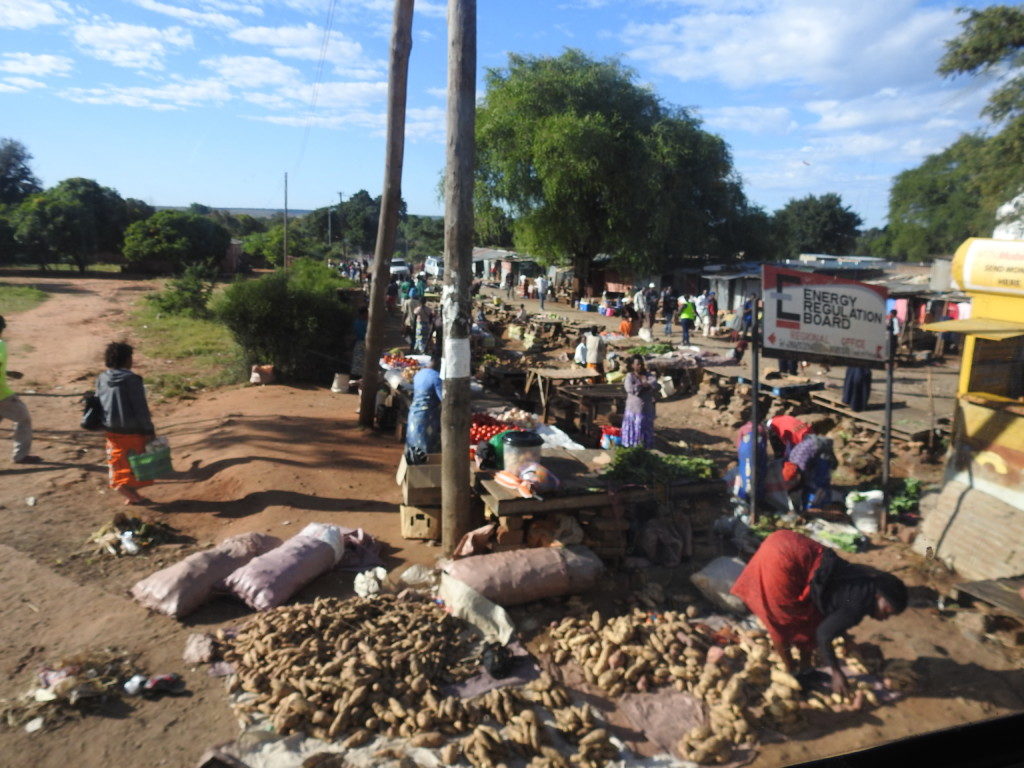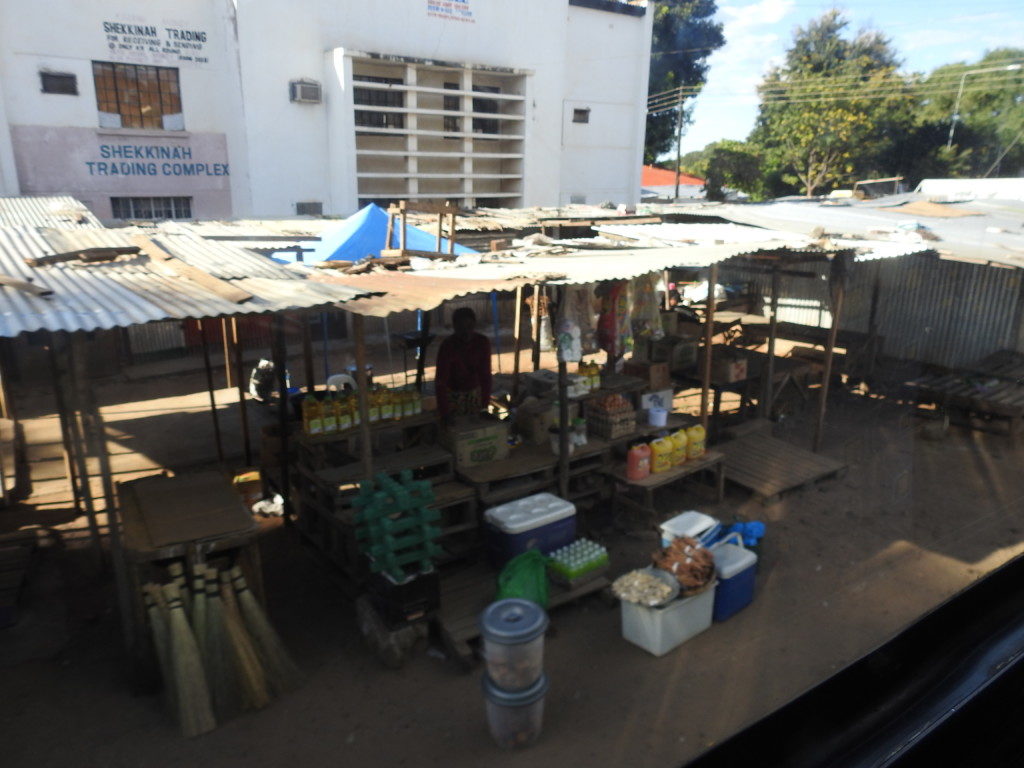 Arriving at Livingstone bus station where we got a taxi to Fawlty Towers, around 50 Kwacha-ish.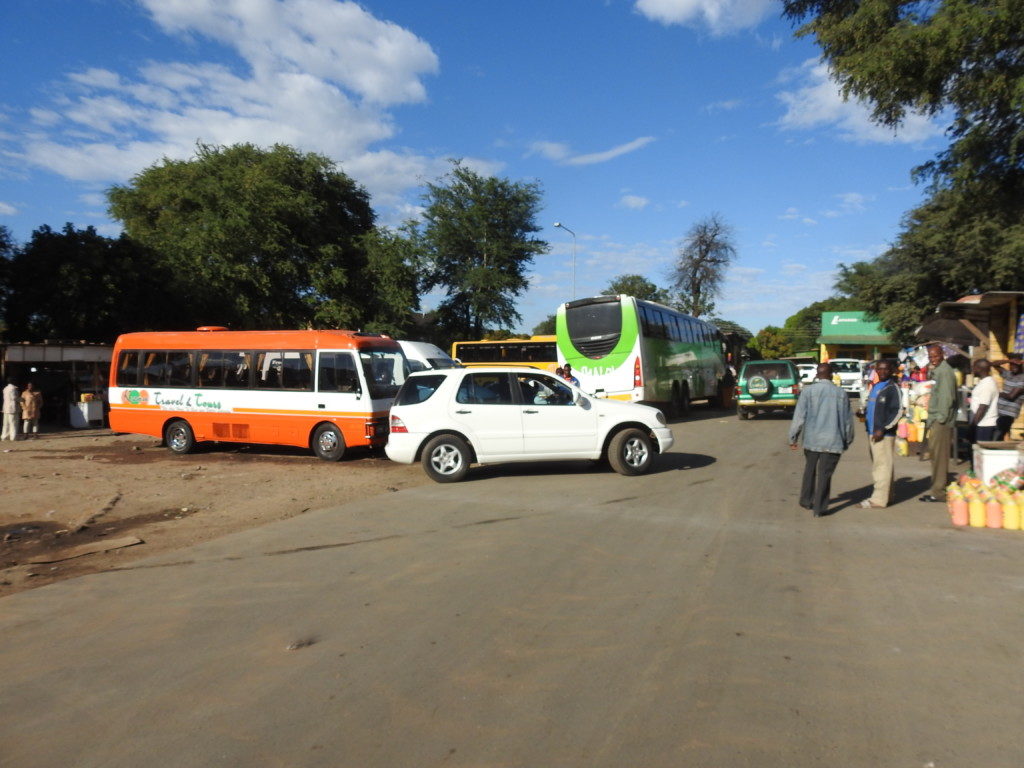 RETURN TRIP
This is the Shalom bus office in Livingstone where we bought tickets for a 10:30am bus.  We hadn't booked in advance, in retrospect we should have as the 9:30 bus was fully booked.  Below you can see the full timetable from Livingstone to Lusaka and the fares.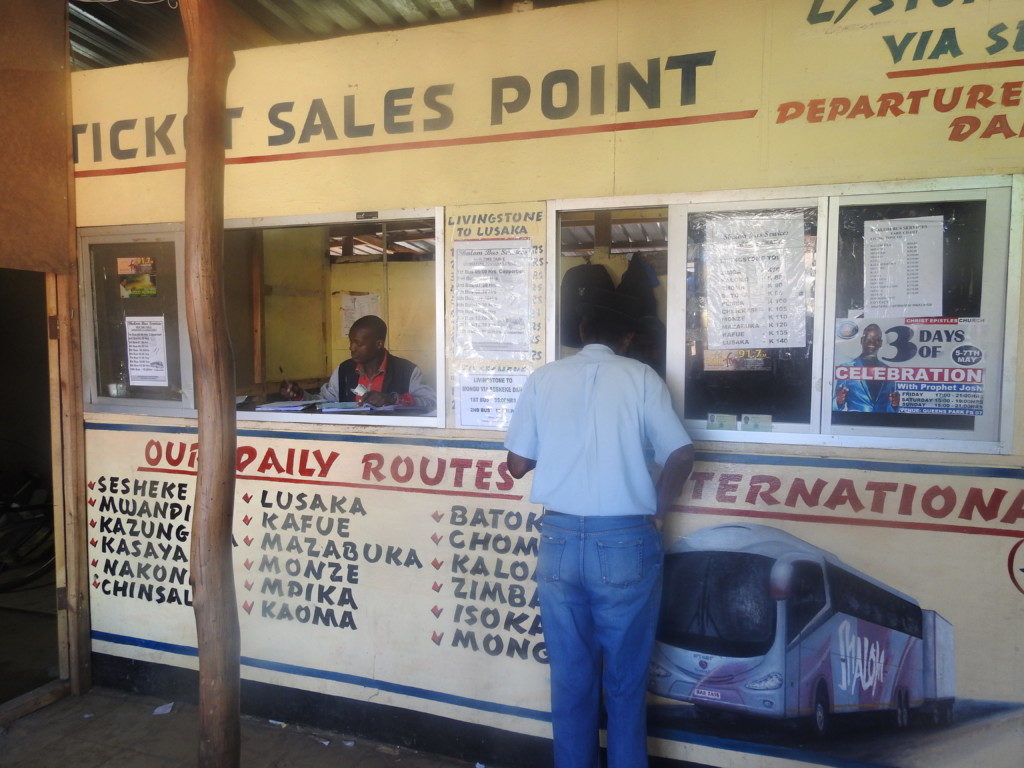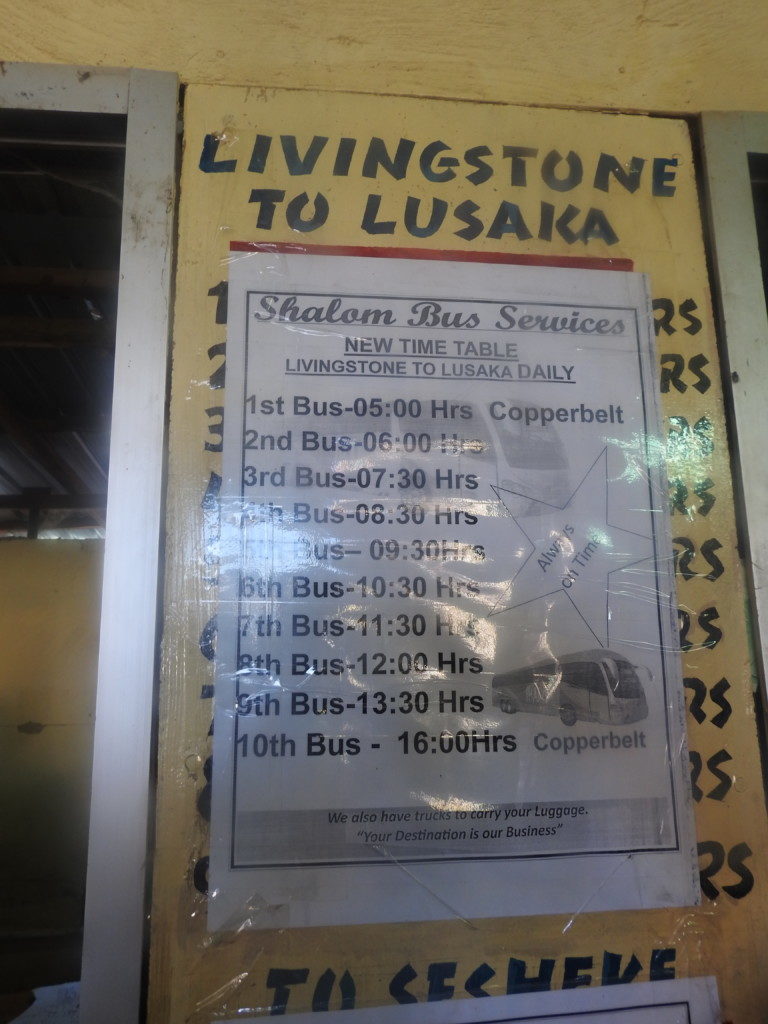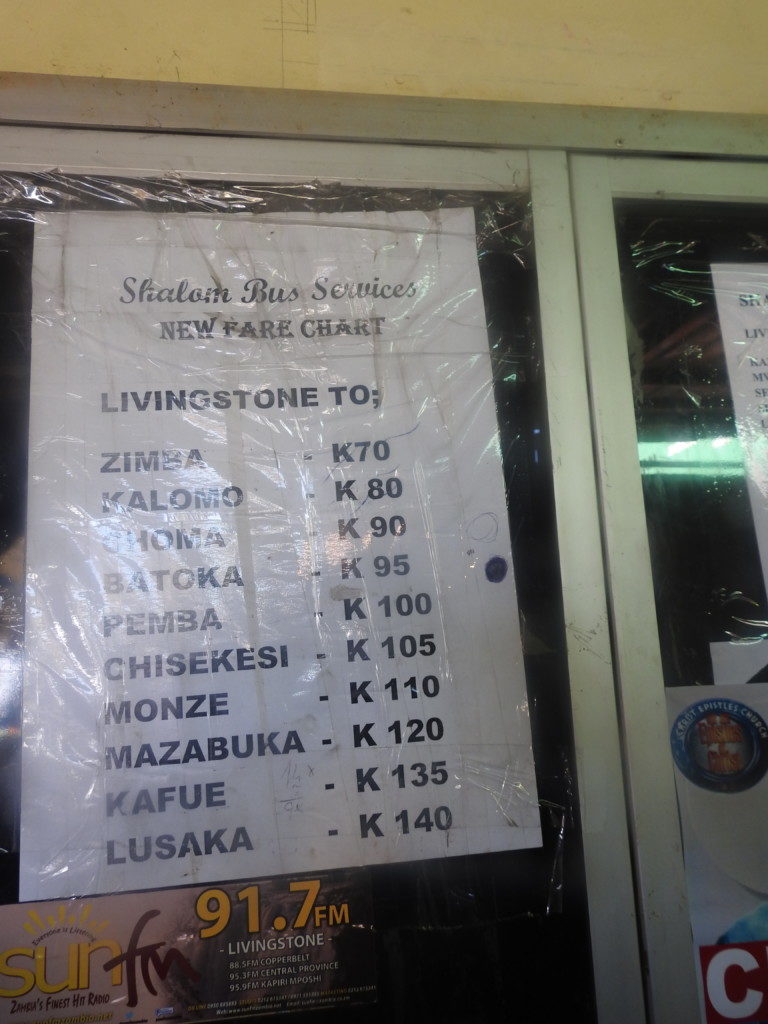 We got some breakfast here, just sandwiches and fruit.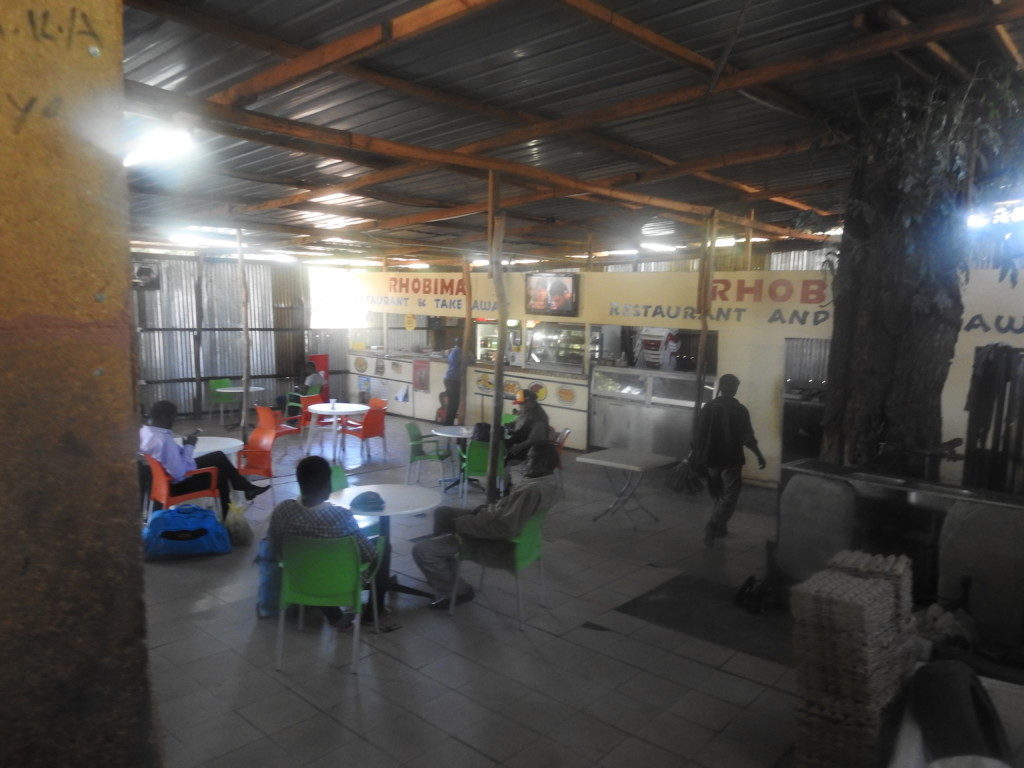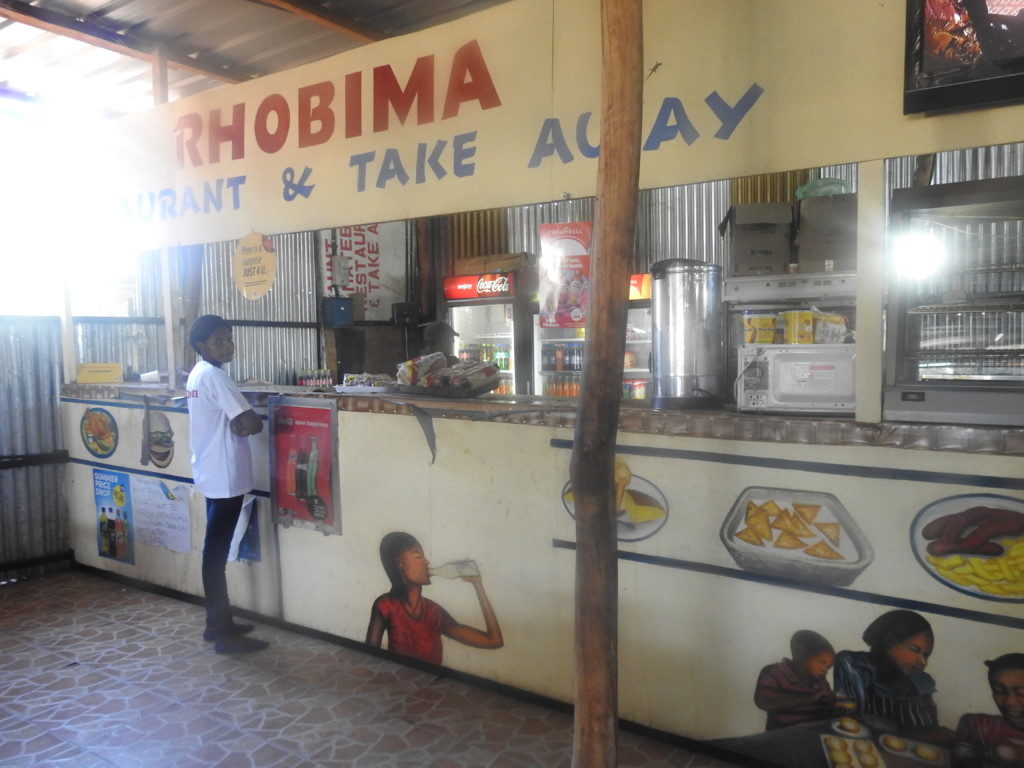 This time the bus was a more comfortable 2 x 2 configuration.  I had been prepared to pay 3 seats but it wasn't necessary.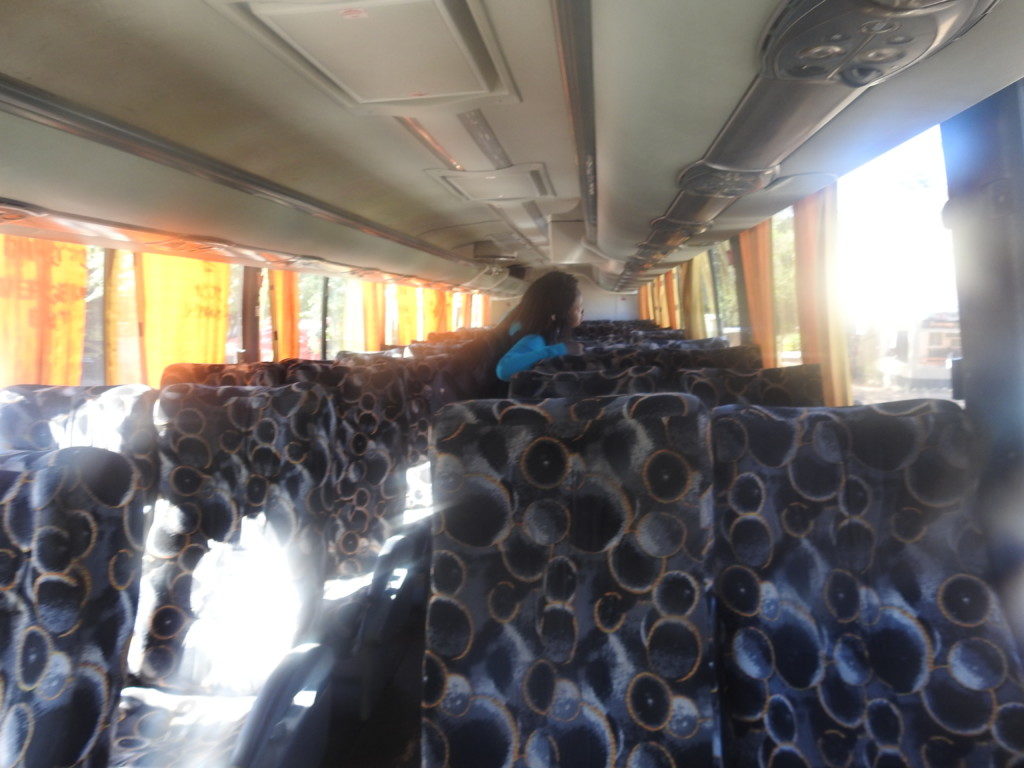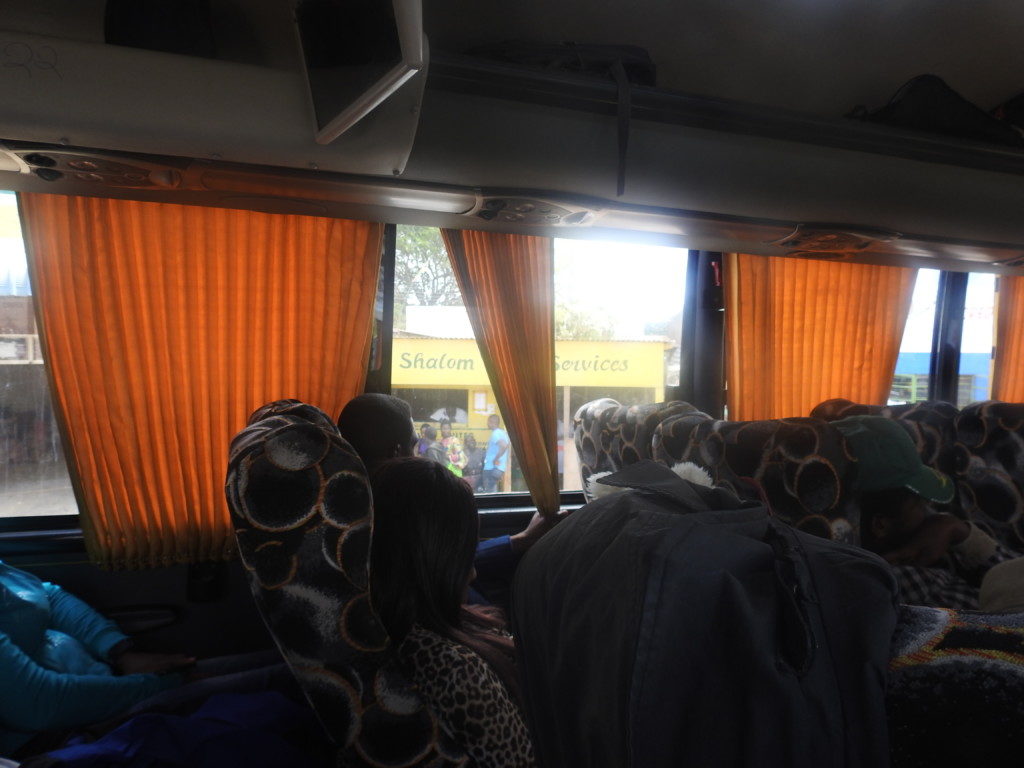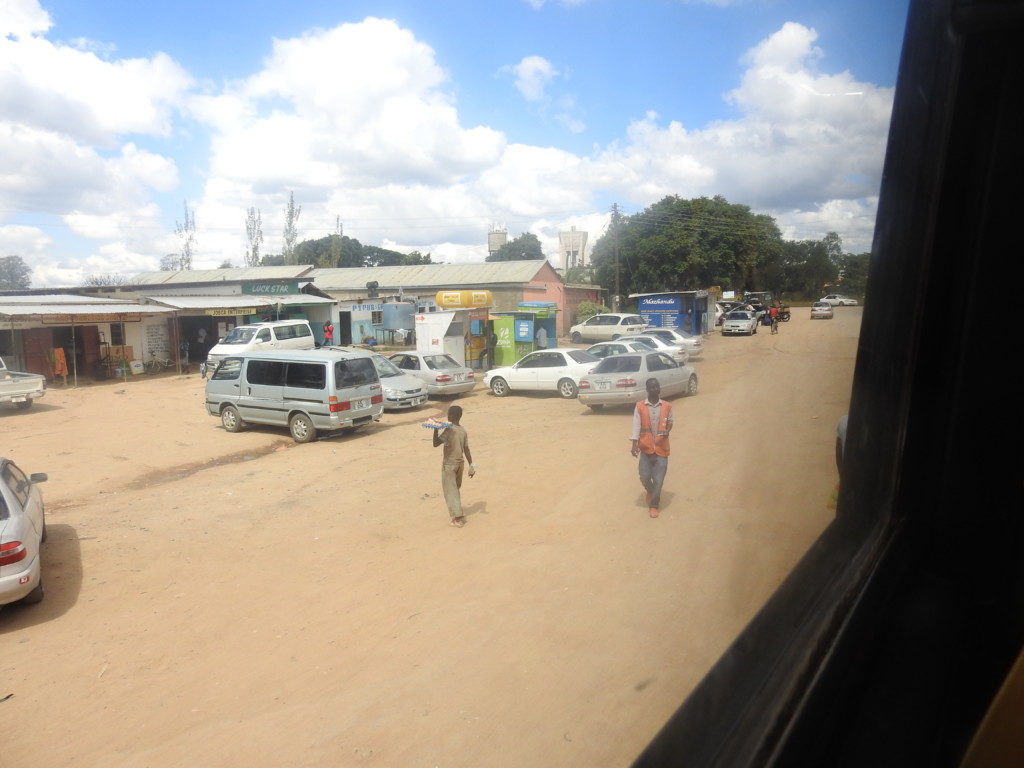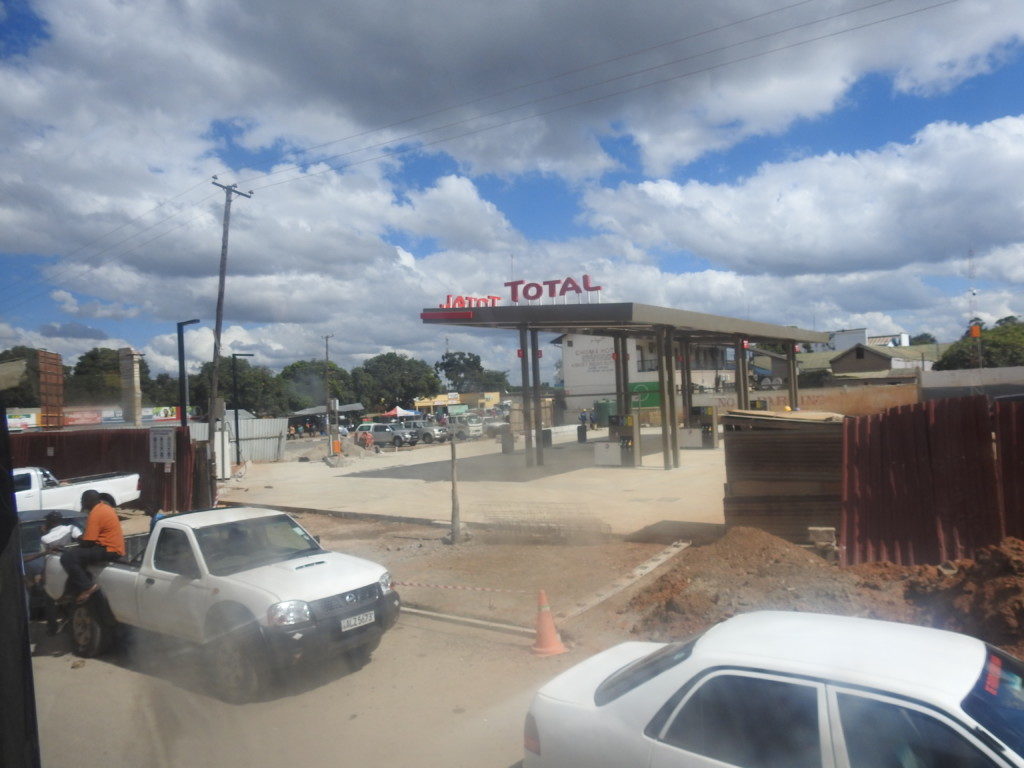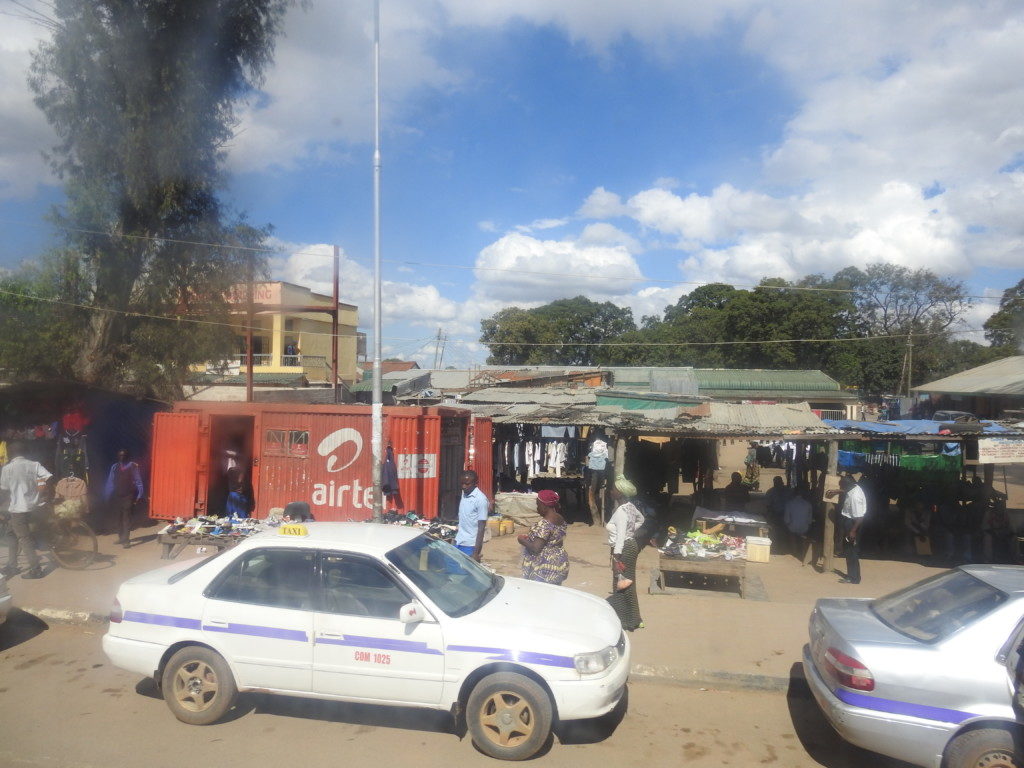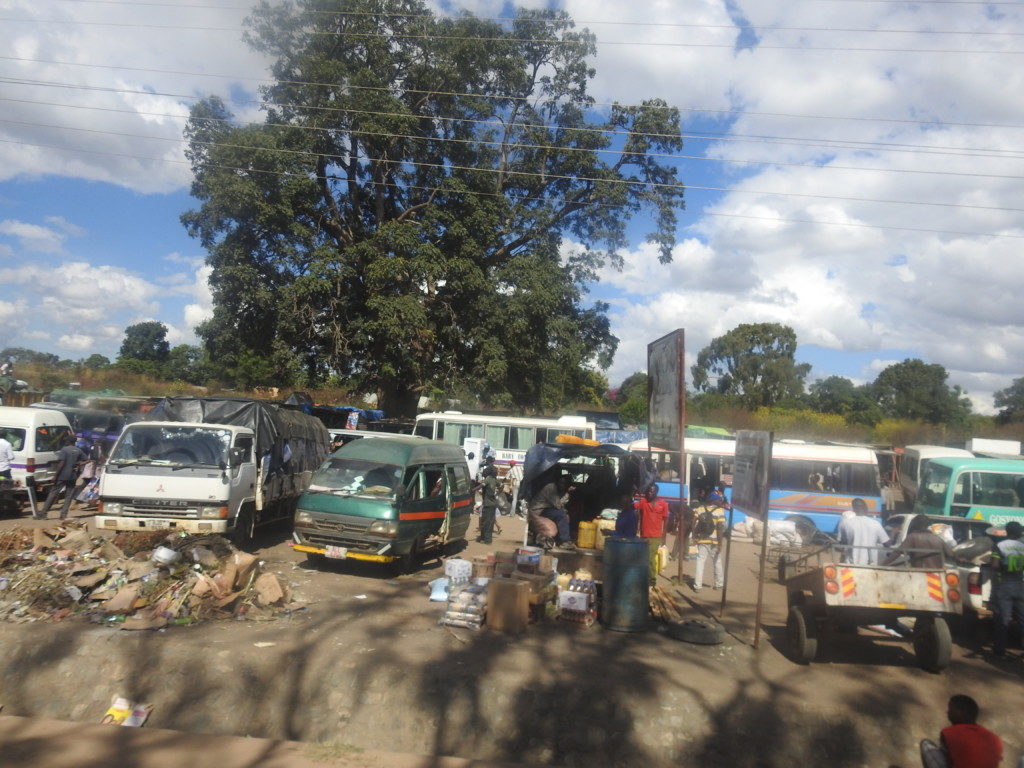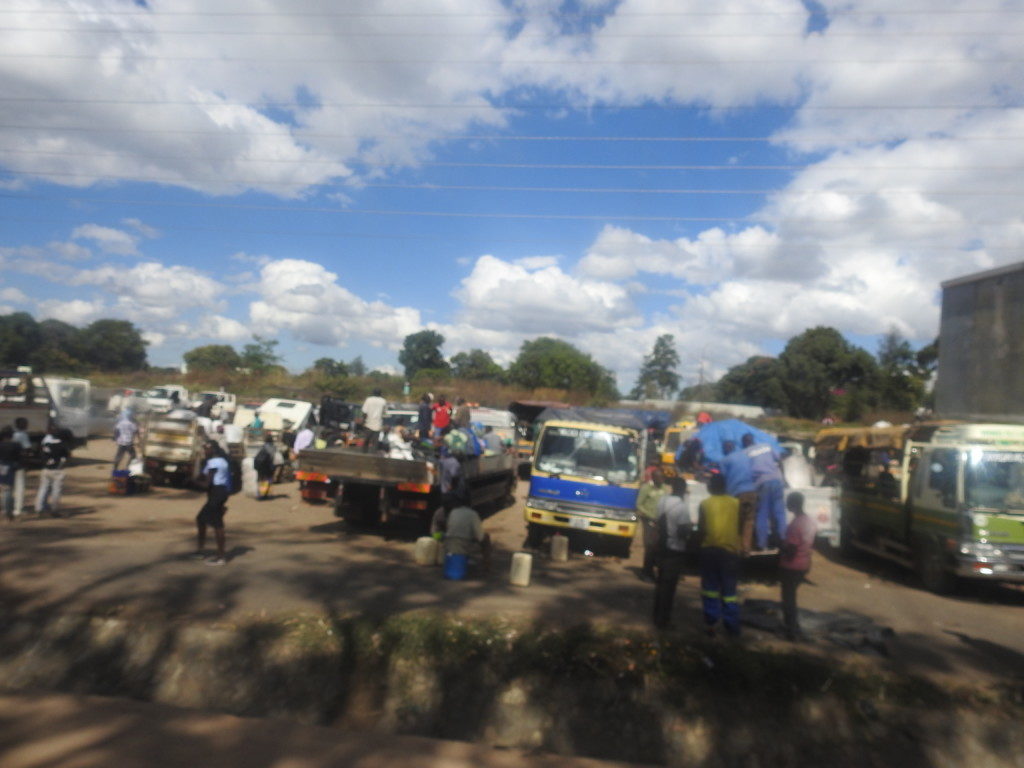 The journey back to Lusaka was pretty normal, took around 7 hours-ish.  We arrived around 5:30pm.  The Shalom people helped us find a good taxi driver to take us to the nearby hotel.
I must admit I was a bit nervous about taking buses in Zambia as Trip Advisor had several people say how they would never use them and how dangerous it was.  However we felt safe on the Shalom bus, if somewhat annoyed at the 9pm stop but it did all work out in the end!