Once you leave the main city of Darwin, prices go up the further you go into the bush for petrol and groceries.  Katherine has a couple supermarkets and some fast food places and small cafes and the petrol there is only a little bit more than Darwin.
We discovered a great place after leaving Howard Springs, the Palmerston Shopping Centre.  It's about a 10 minute drive and the Coles has everything you need at normal prices.
Since we only had a small collapseable cooler, we bought some hamburgers, steaks and sausages for BBQing and sandwich meat, cheese, bread, ramen noodles and snacks for the inevitable picnics in the bush while birding.  Soft drinks and large water bottles are cheap here so stock up as it gets hot out there and you need to stay hydrated!  Don't forget the sunscreen and mosquito repellent!
Heading south towards Pine Creek there are some nice places to stop, stretch and use the conveniences.  Adelaide River has some nice birding spots but it was around 1pm by the time we got there and any birds were sensibly taking a siesta.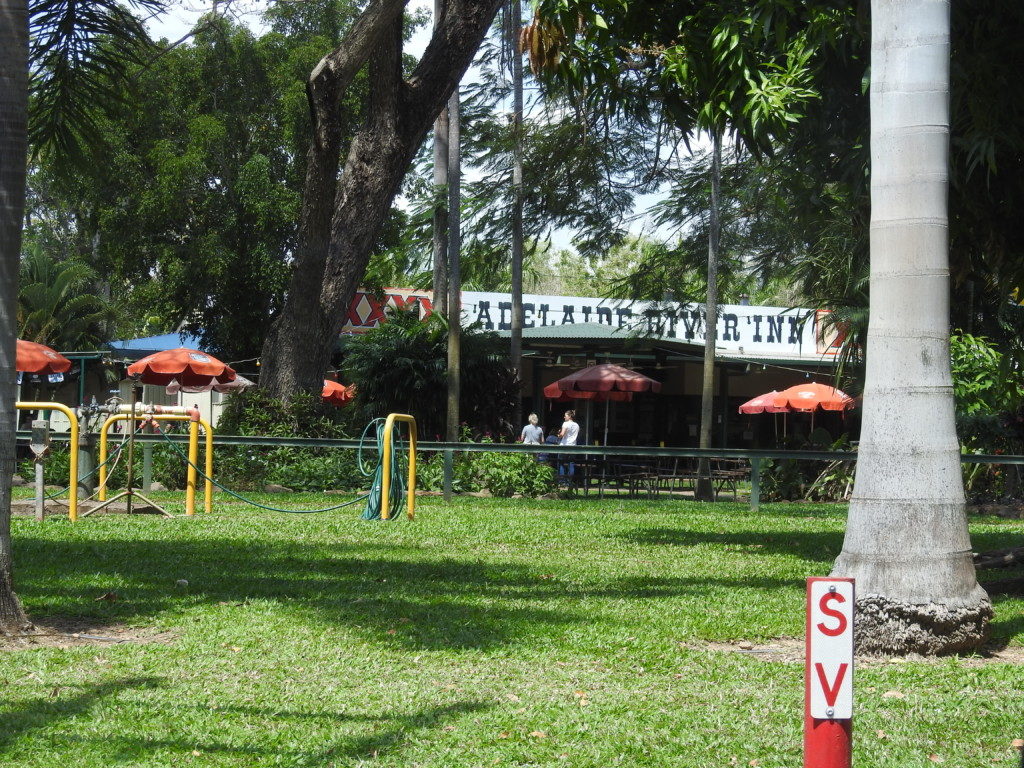 Possible overnight stop if you can make it out of Darwin by 4pm so you get here before dusk.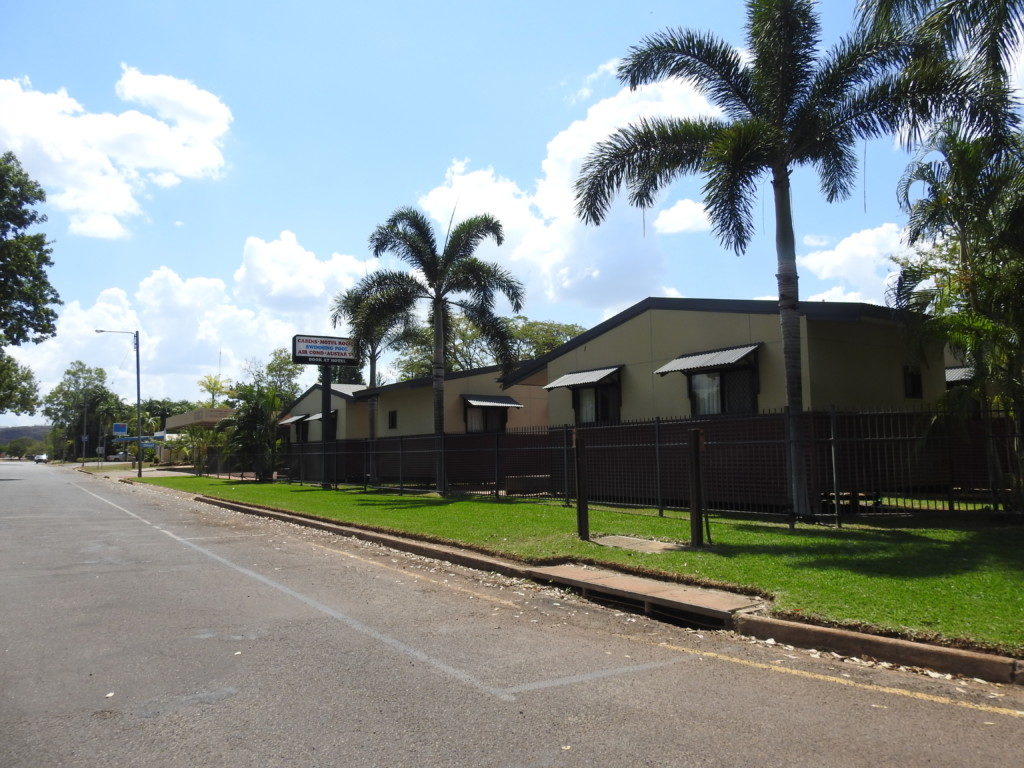 Throughout the Territory you will find all-purpose stores like this one.  The selection won't be great and the prices higher than the city to reflect the costs of transport.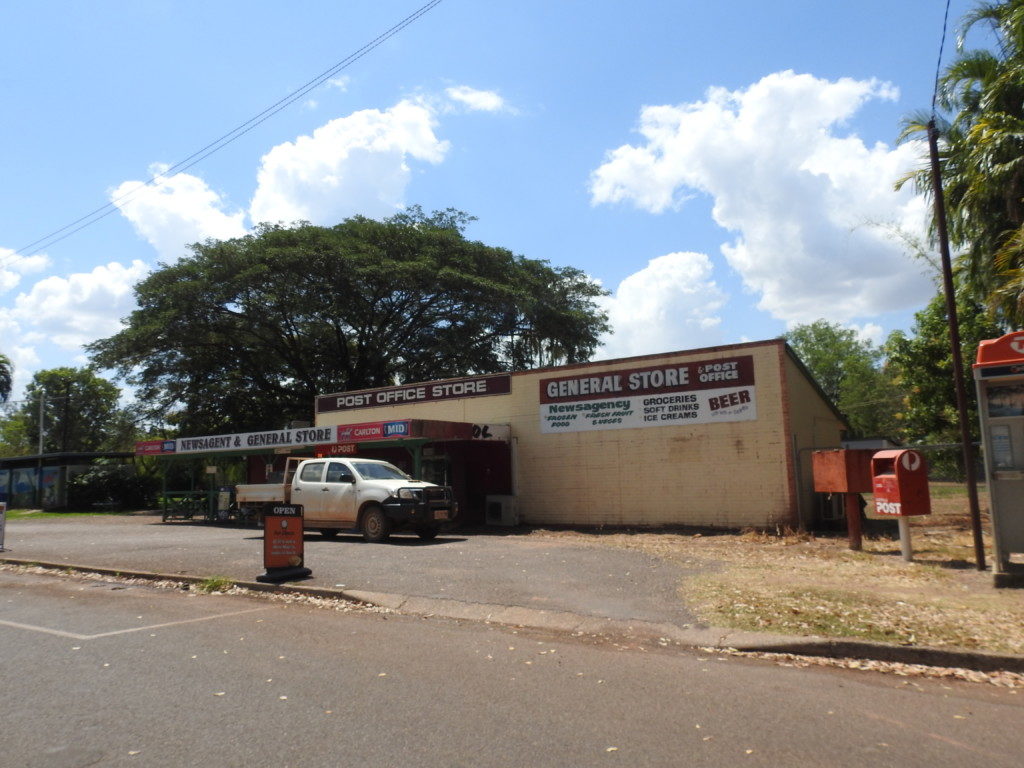 There were a few birds taking shelter in these trees behind the rest rooms.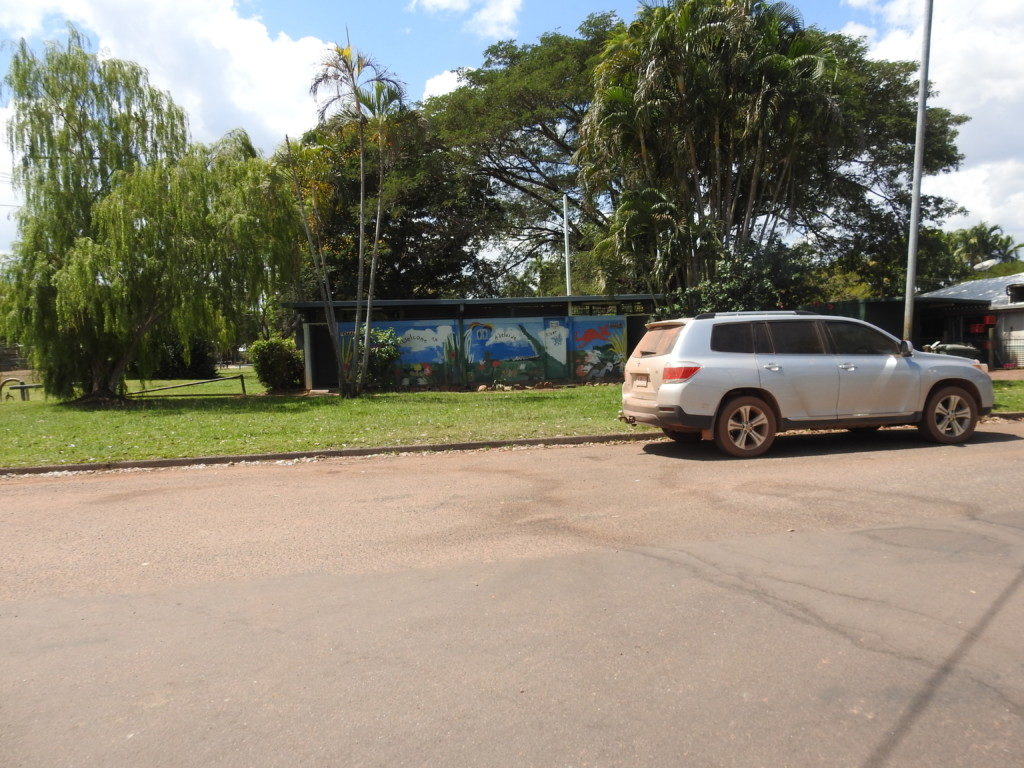 We only stayed here for around 15 minutes because there were no birds at that time of day so we continued on to Pine Creek.