The Yellow-fronted Parrot (Poicephalus flavifrons) is endemic to the Ethiopian Highlands.  It is a mostly green parrot with a yellow head. Although this bird was one of my main targets for my Ethiopian birding trip, all I could manage was some furtive birds calling from distant trees so I will have to share the Wikipedia photos.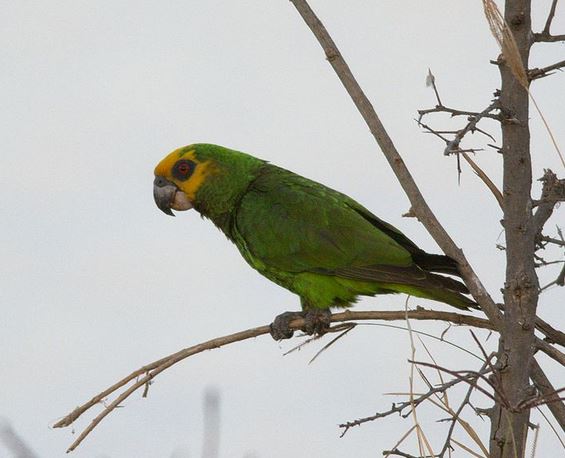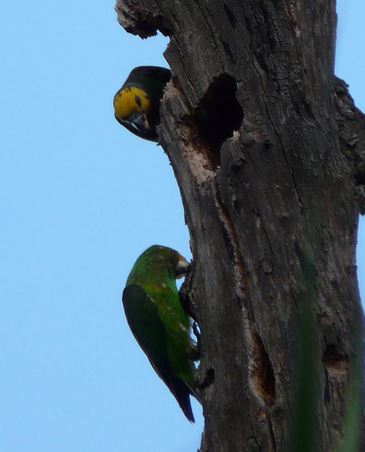 The easiest places to search for this bird are around Lake Langano, Wondo Genet and Menagesha Forest in Ethiopia.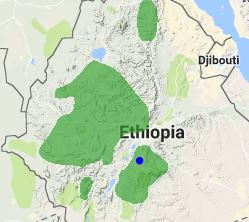 LEARN MORE ABOUT YELLOW-FRONTED PARROTS
VIDEO
Hardly anything on Youtube but at least I found this one of a hungry Yellow-fronted Parrot!  Looks like someone was lucky enough to get close to one!