Now that you know how to use miles to get to Australia and use Darwin as a gateway city, what you really want to know is how to get out in the bush where the birds are!  Fortunately, Australia is an amazingly easy country to travel around in.  It's safe, everyone speaks English and the tourism infrastructure is excellent!  All you need is a well-researched plan and a car to get there.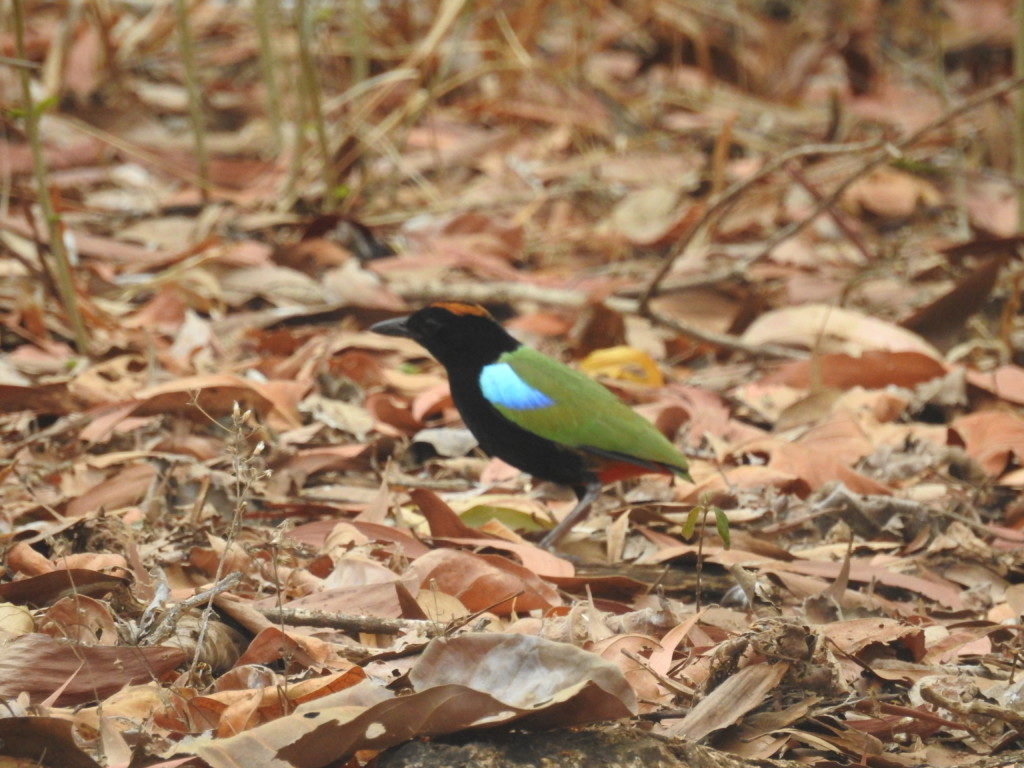 MAKE YOUR PLAN
1. Determine what species of birds you want to see. Bear in mind that no matter what species you are targeting, you will find many other species in the same location. In my case, although I was really keen to see wild Parrots, I was very happy to see that other species such as Rainbow Pittas, Gouldian Finches and Bowerbirds were also within reach.
2. Use guide books such as "Parrots of the World" by Joseph Forshaw and "The Field Guide to the Birds of Australia" by Graham Pizzey & Frank Knight to determine where these species can most easily be found. These books have maps to help you formulate an itinerary. Although I prefer Kindle/eBooks for casual reading, with a field guide you really need the hard copy to be able to compare the birds you see to the images in the book. Don't worry if you don't know all the species. As long as you get a decent photo, you can always look them up! You can buy these books on Amazon.com if you don't have them already.
3. Use other internet resources to find out where the birds have been seen most recently. These may be Facebook or Twitter contacts, blogs like Miles to the Wild or trip reports on Surfbirds. Google the scientific name of the bird + "report". For example if you Google "Lophochroa leadbeateri sightings" you get this. If you have destinations in mind from researching the field guides, you can get better results by Googling "Lophochroa leadbeateri Bowra" such as this.
4. Use eBird searches on the species to see where other people have reported them.  I now have a full tutorial on how to use eBird to plan a trip.   Spend more time if the destination has more of the species you are targeting.
This step can be very time consuming as you need to research each species you want to see individually but it is well worth it as you will save lots of time once you are traveling and you can travel independently which saves you lots of money and gives you more choices as to when, where & how you want your birding adventure to happen!
5.  Visit some local birding websites.  The Northern Territory ones are especially helpful and I can recommend:
Book:  Top End Birdwatching written by Mike Reed.  I found it for sale at the Katherine Museum or contact NT Bird Specialists.  Wonderful book and helped me find lots of birds and identify them from the photos.  Plus it doesn't weigh much!
Once I did all the research, this is the itinerary I put together which gave a fair shot at all my target birds.  I will go into depth on each hotspot in turn throughout this series.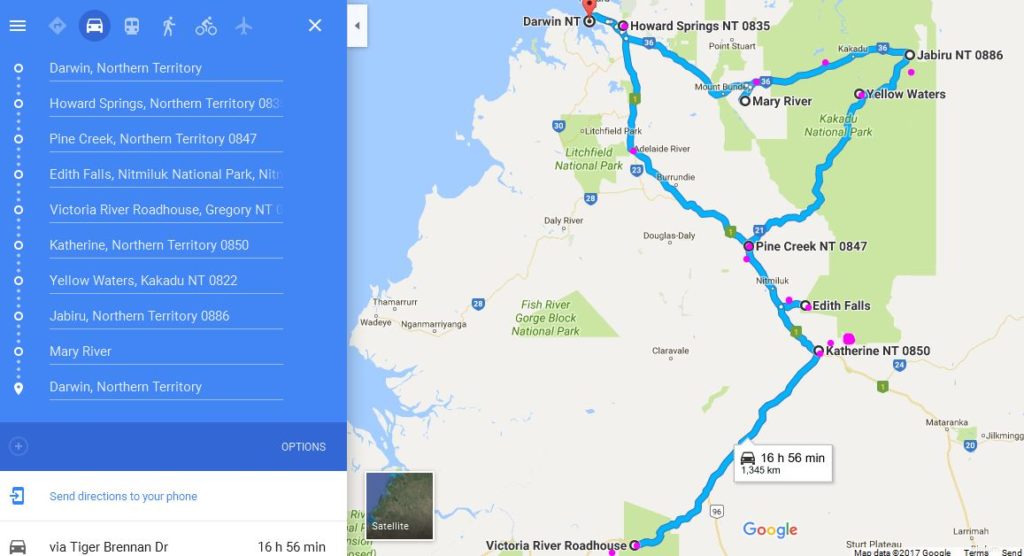 LOGISTICS
You will definitely need a car, as this is a huge chunk of territory to cover and public transport is very sparse.  One thing to note about the Northern Territory is that cars don't have unlimited kilometers like in most other Aussie cities and the per kilometer cost will probably double your rental car budget.  For this trip, since I happen to be a member of RACQ (the local auto club) I got 15% discount on Thrifty Car Hire-including the rental, the kilometers and insurance.  My own GPS covers all of Australia so I brought it along.  The itinerary above is all on tarred roads so a 2WD car is fine but if you want to include places like the Marrikai Track you will need a 4WD.  Always get quotes from several car companies and use whatever discounts you qualify for!  Refueling is cheaper in Darwin and Katherine so always top up before heading into the Outback.
A good plan is to bird early in the morning, use the afternoon to either siesta by the pool or drive to the next destination, then more birding in the afternoon.  The Territory is HOT, even in September which is when we did our trip!
Accommodation ranges from typical Aussie caravan parks (that also have self-catering cabins) to Outback style B&B's.  You only chance to use hotel points will be in Darwin and Katherine but in this case I recommend choosing a property based on location and convenience within your price range.  We were low-budget and our accommodation averaged around $100 AUD per night.  Plan on picnic breakfasts and lunches while birding or driving between locations, then either BBQ or hit up a pub for dinner.
Stock up on groceries before leaving Darwin or Katherine for a better selection and cheaper prices.  We have a cooler that we keep the meat in and the drinks for the day.  Most accommodations will have a fridge and microwave, even a small kitchenette.  Having said that, by the time the trip was finished, we couldn't look at another sandwich for weeks!
Bring lots of sunscreen and mosquito repellent, especially for Howard Springs!  If you are using carry-on only, you can easily buy it in Darwin at any supermarket.