Although Fawlty Towers is better known as a backpackers lodge, they do have nice private rooms available and this is the product I will be reviewing.  I chose to stay here because we basically only needed a place to lay our heads at night, the 2 full days we planned in Livingstone were jam-packed with activities so no time to enjoy luxury facilities.  The location can't be beat, right in the middle of town with a shopping centre across the street.
We arrived around 8am after the bus ride from Lusaka with a stop in Monze and as one would expect it was too early to check in.  We went to the restaurant upstairs for breakfast (paid separately, not included in rate) and I checked my emails.  The wifi is not great but not bad, it may be due to having several people on all at once, some of them were Skype-ing.
There is a security guard on duty round the clock which was really good for us as we had a 3am pick up for Machile IBA.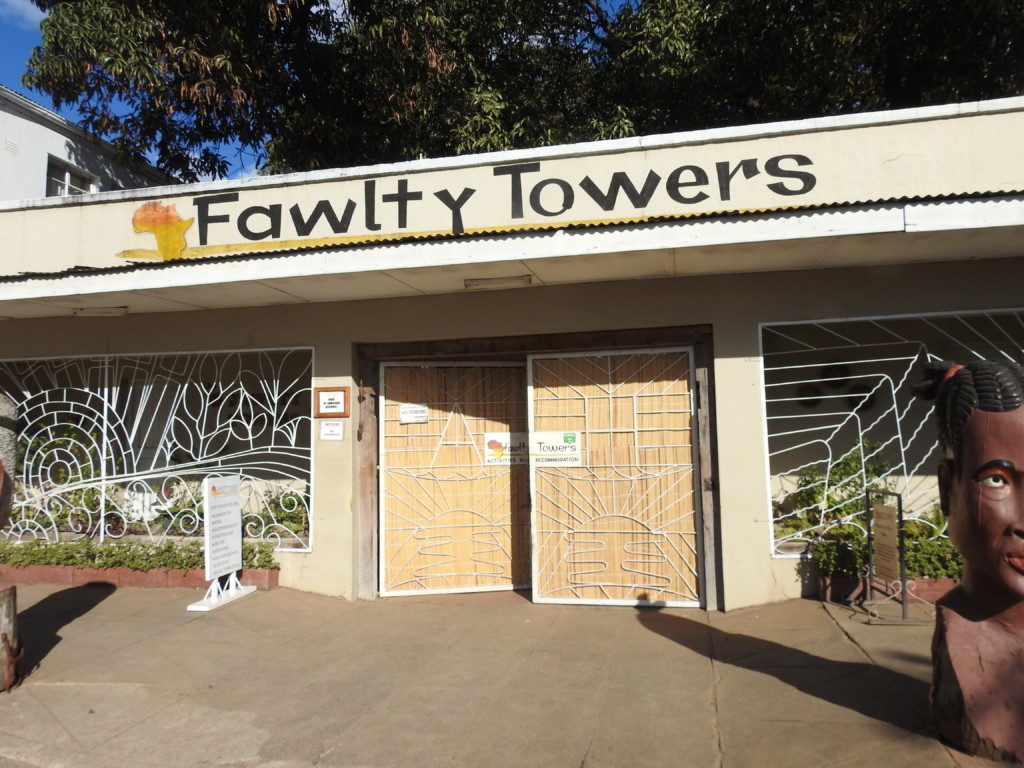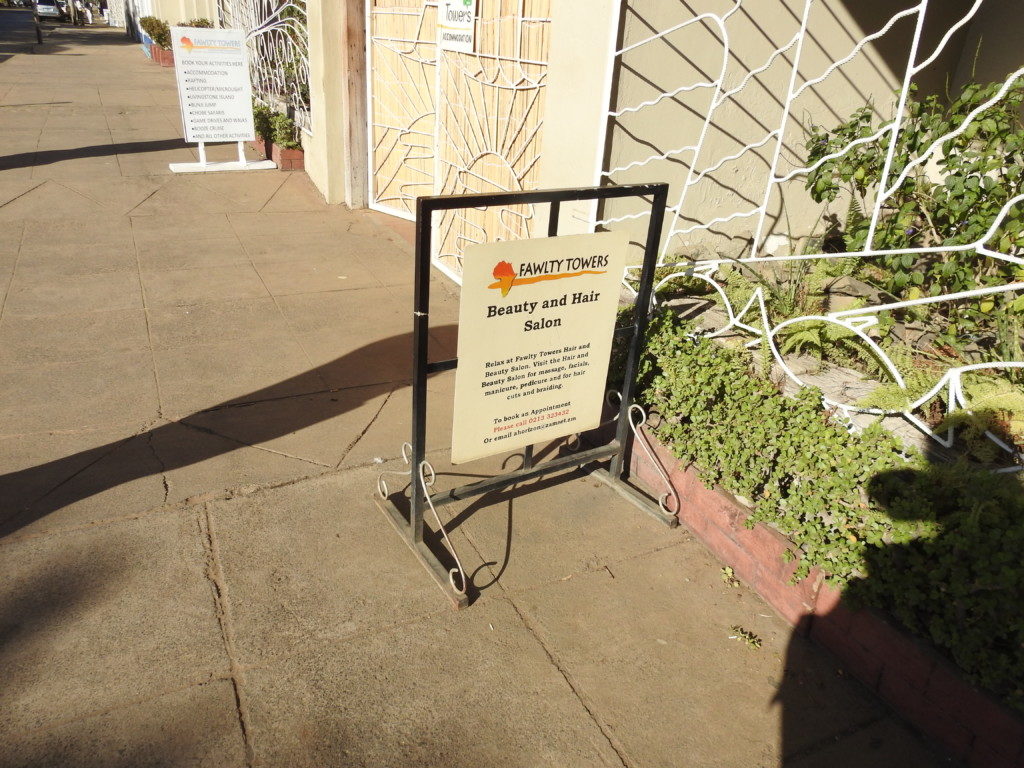 Taxis congregate just outside and the security guard will help you if needed.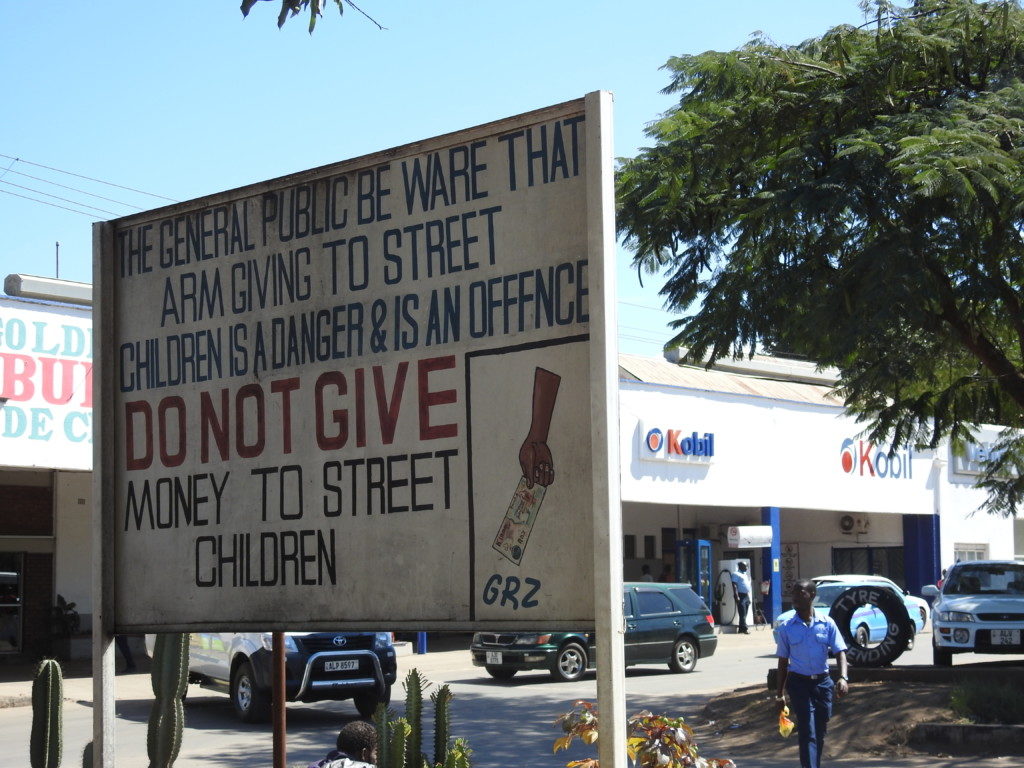 Courtyard with places to sit and use wifi or eat & drink.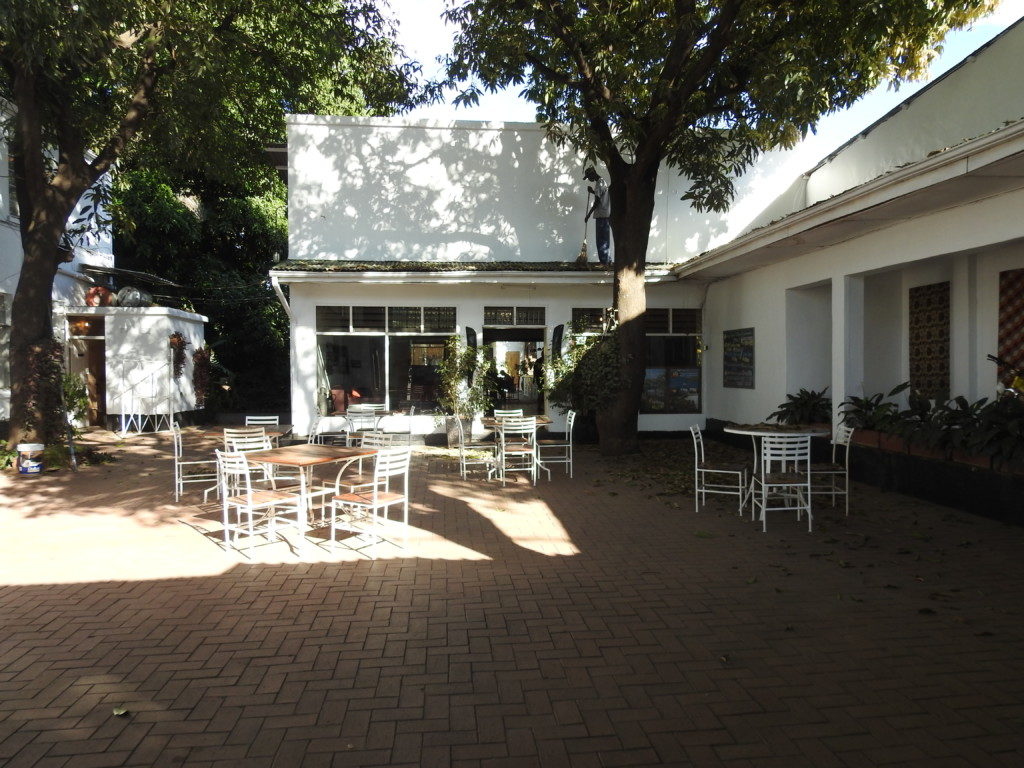 Breakfast is paid downstairs, they have a menu to choose from and they give you a ticket to bring to the kitchen.  You can help yourself to coffee and tea.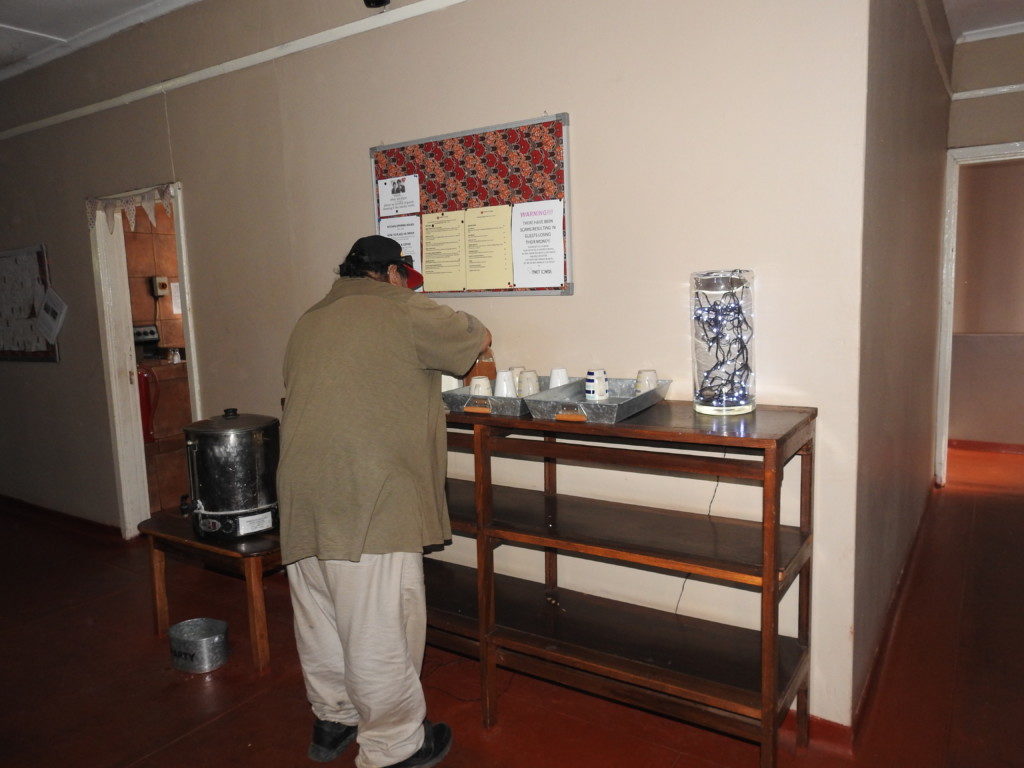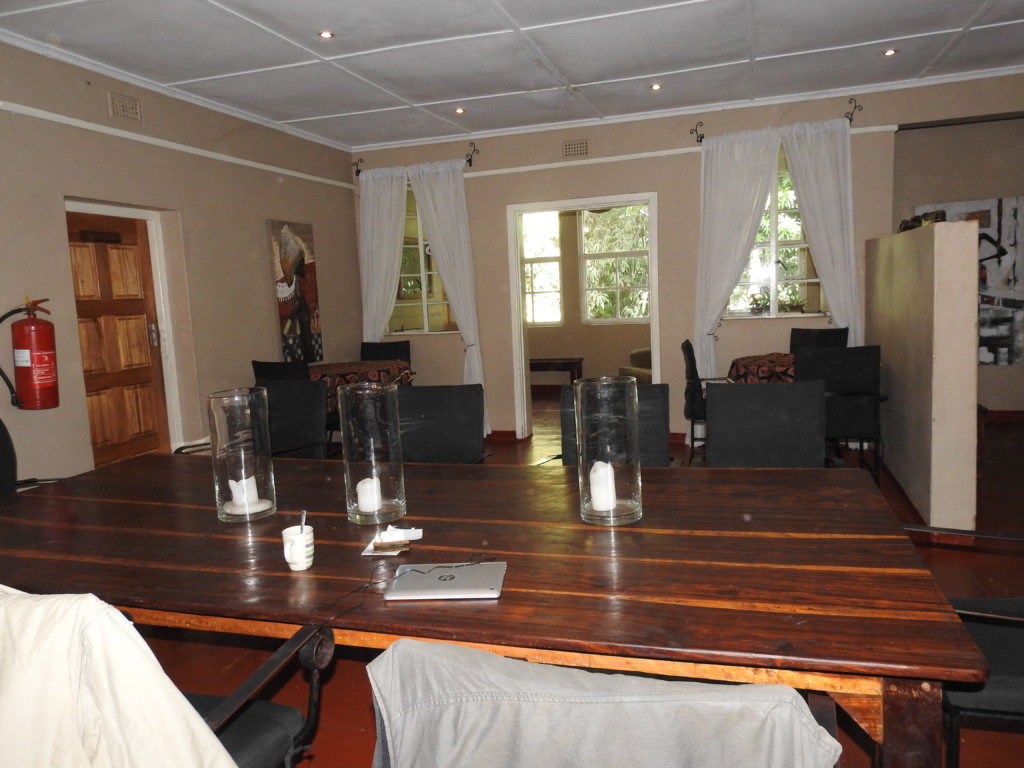 The receptionist can book any tours you want and they have a wide variety of things to do.   Everyone is catered for whether adrenaline enthusiasts or relaxing cruises down the Zambezi.  Although I had originally inquired about the budget Booze Cruise, it wasn't running and they booked us on the Lady Livingstone.  This turned out to be a great cruise which will be covered in a separate post.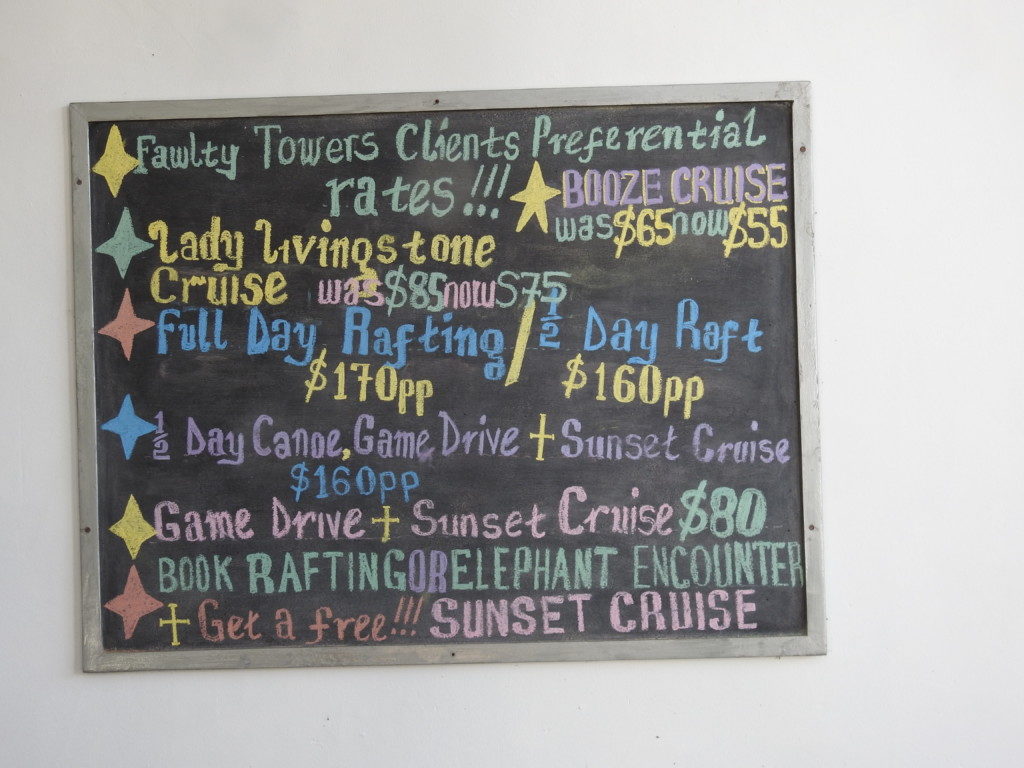 This section has the private rooms which are a fantastic deal, especially if you can get some portal points or airline miles or cashback.  After using a coupon on Orbitz, I got it for around $36 a night!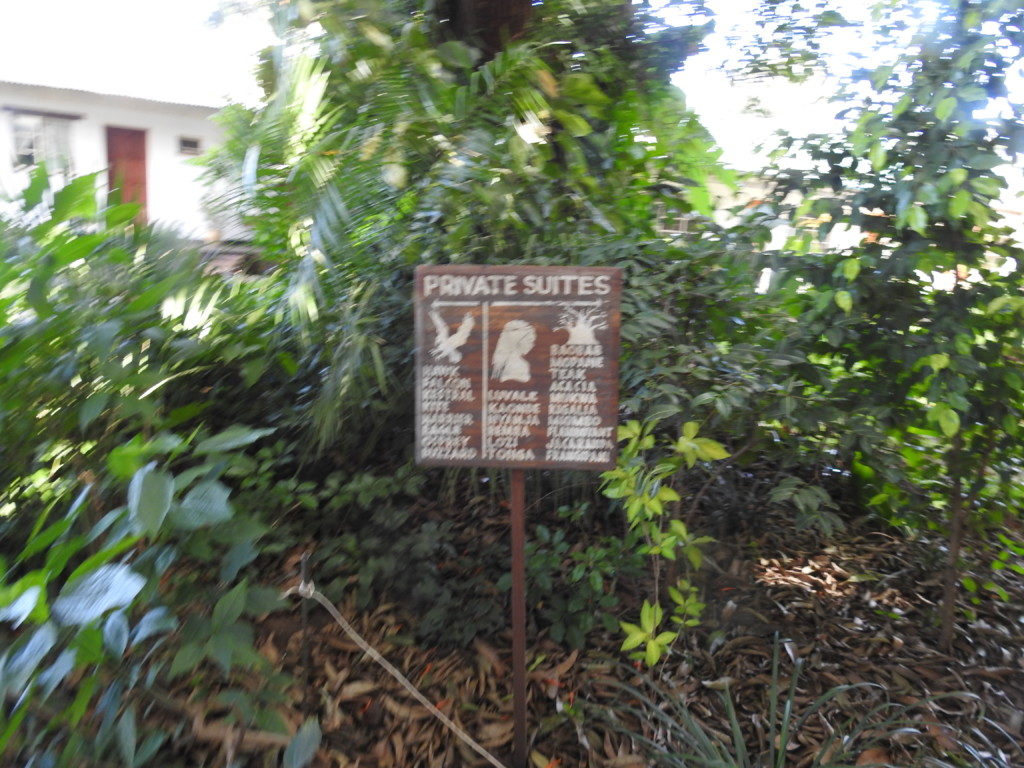 Our room was on the end.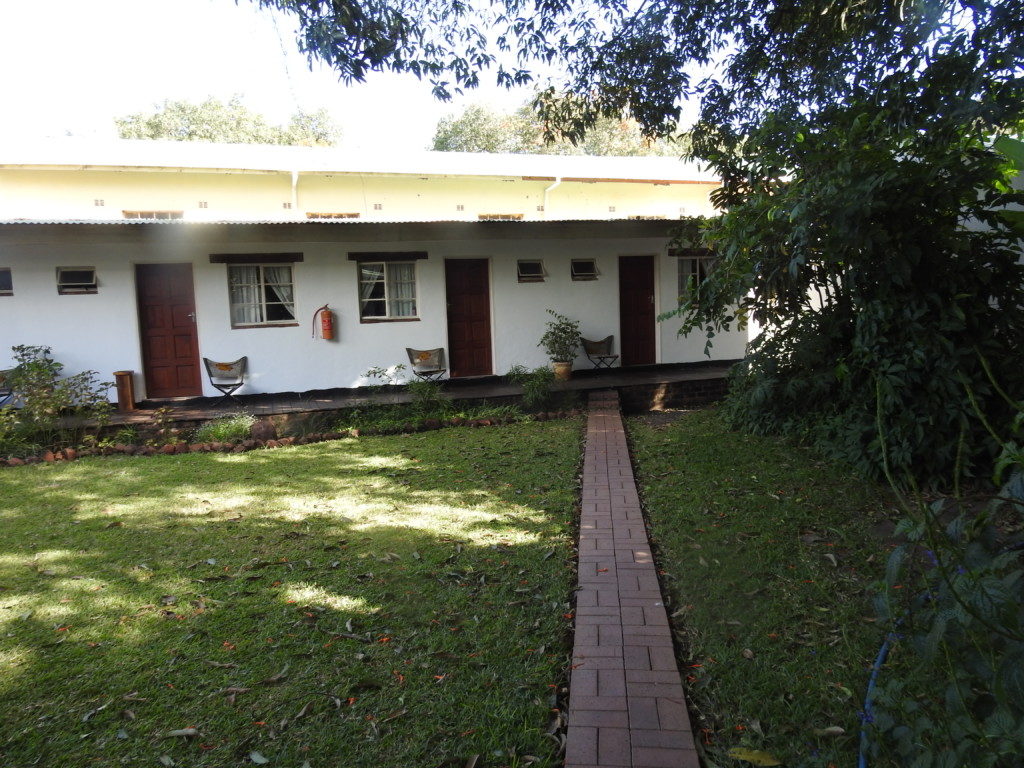 Very comfortable beds and plenty of room to spread out.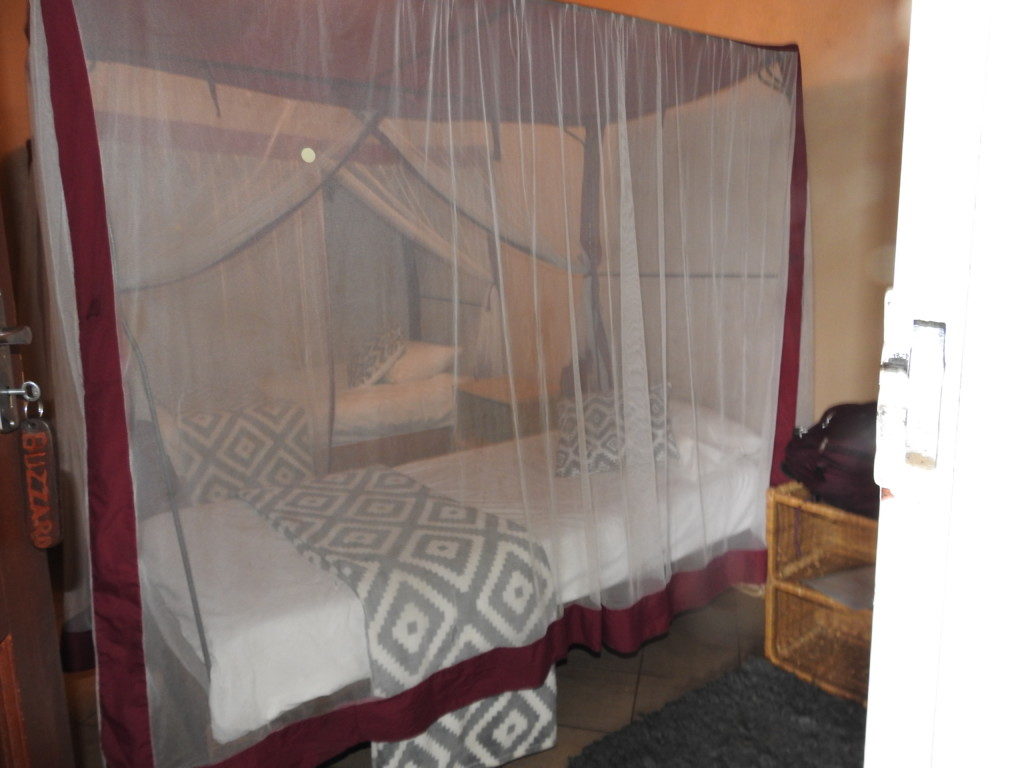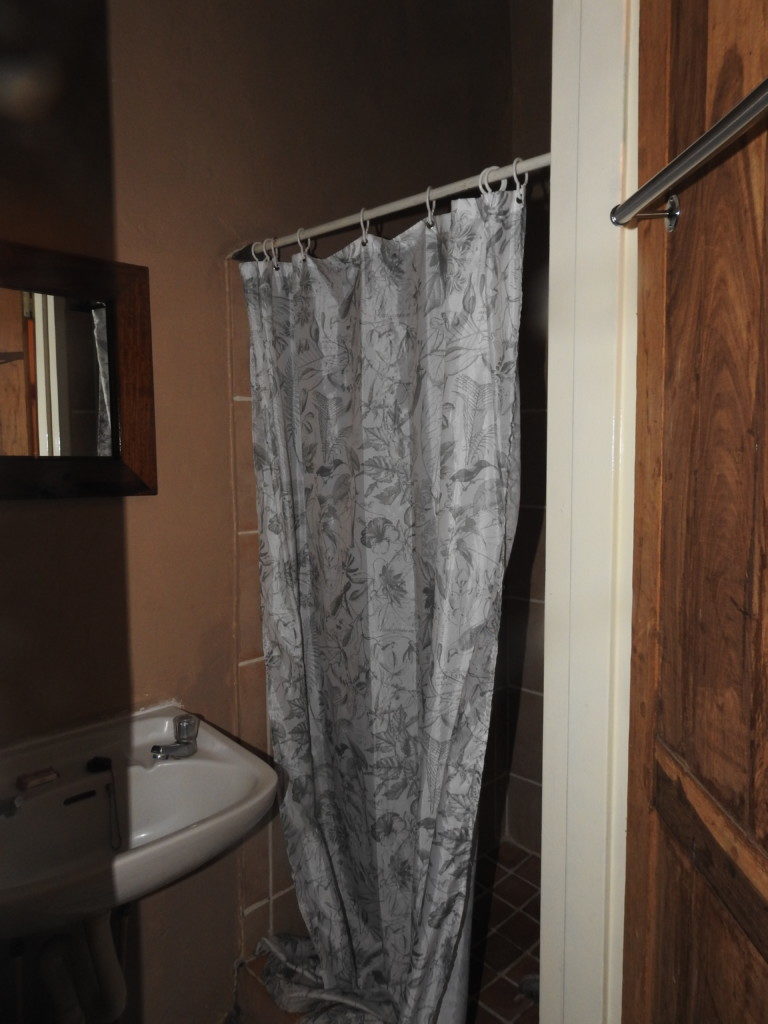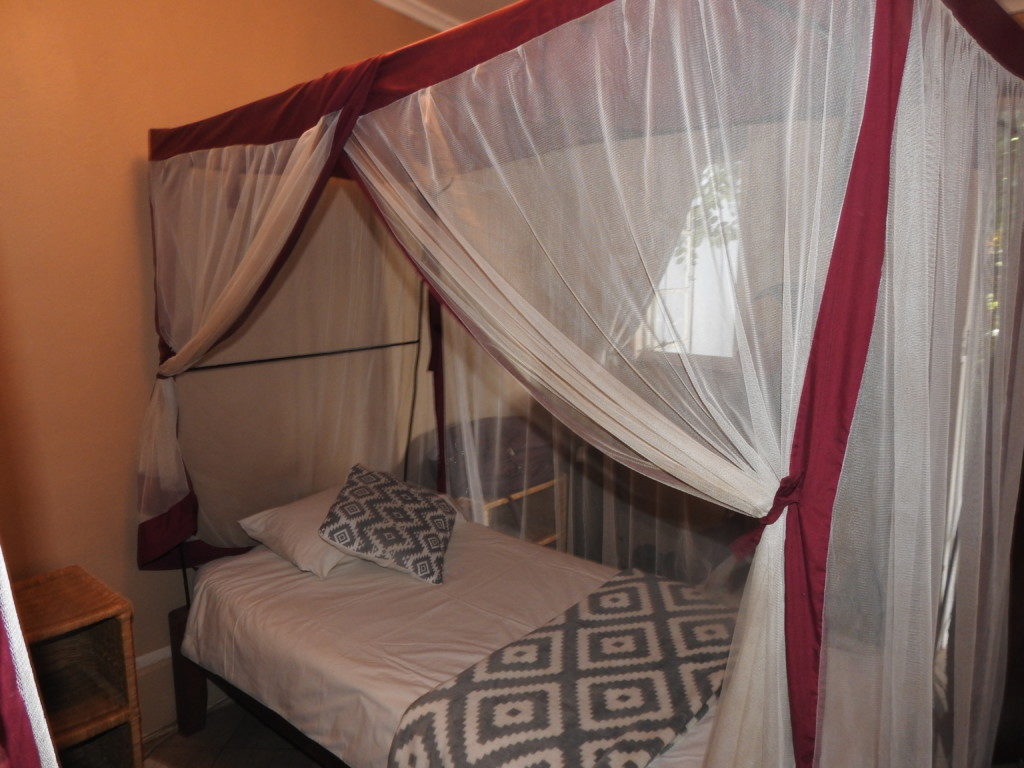 The shopping centre across the street has most of what travelers need – ATMs, souvenirs, a supermarket and a couple small restaurants & fast food places.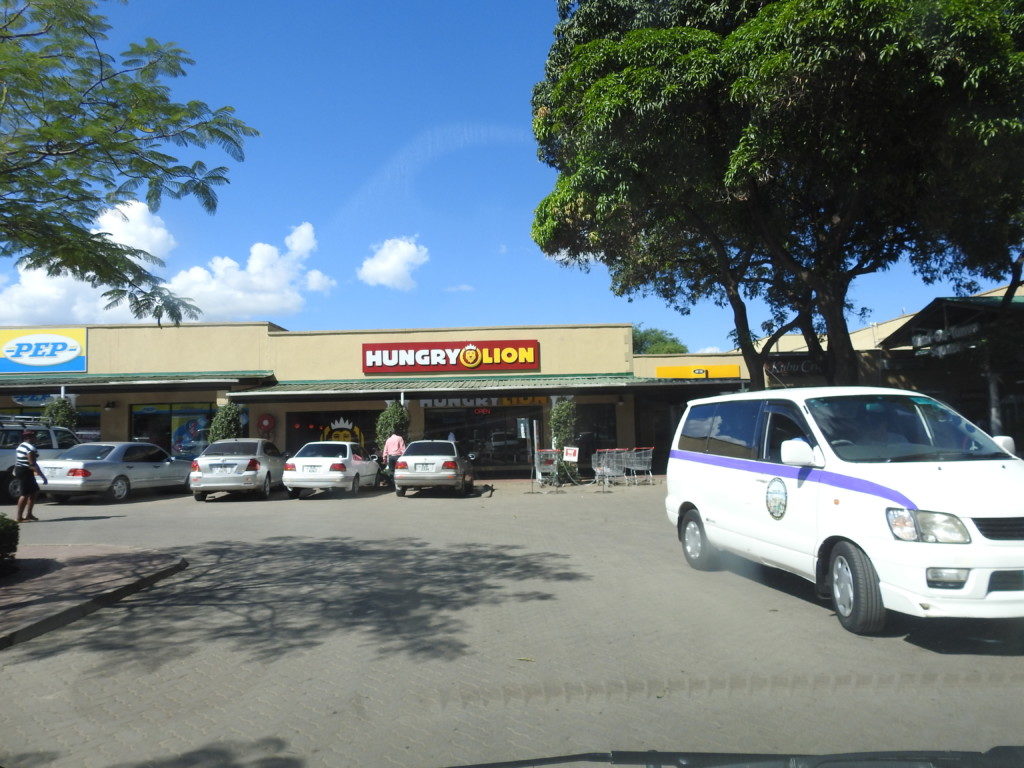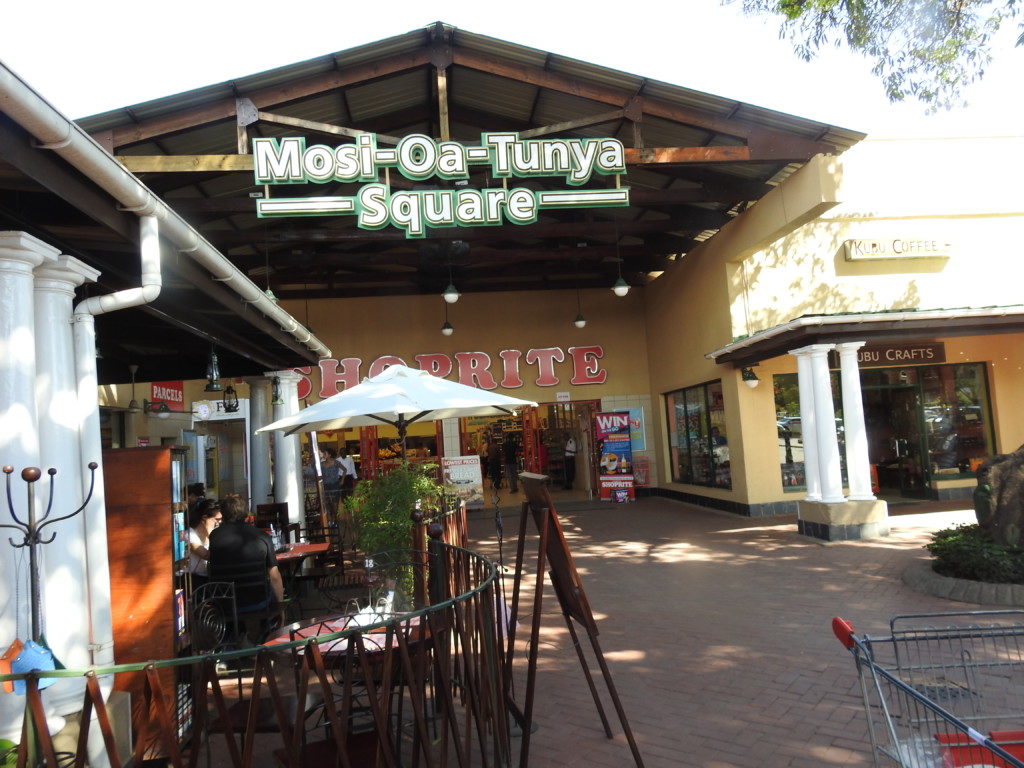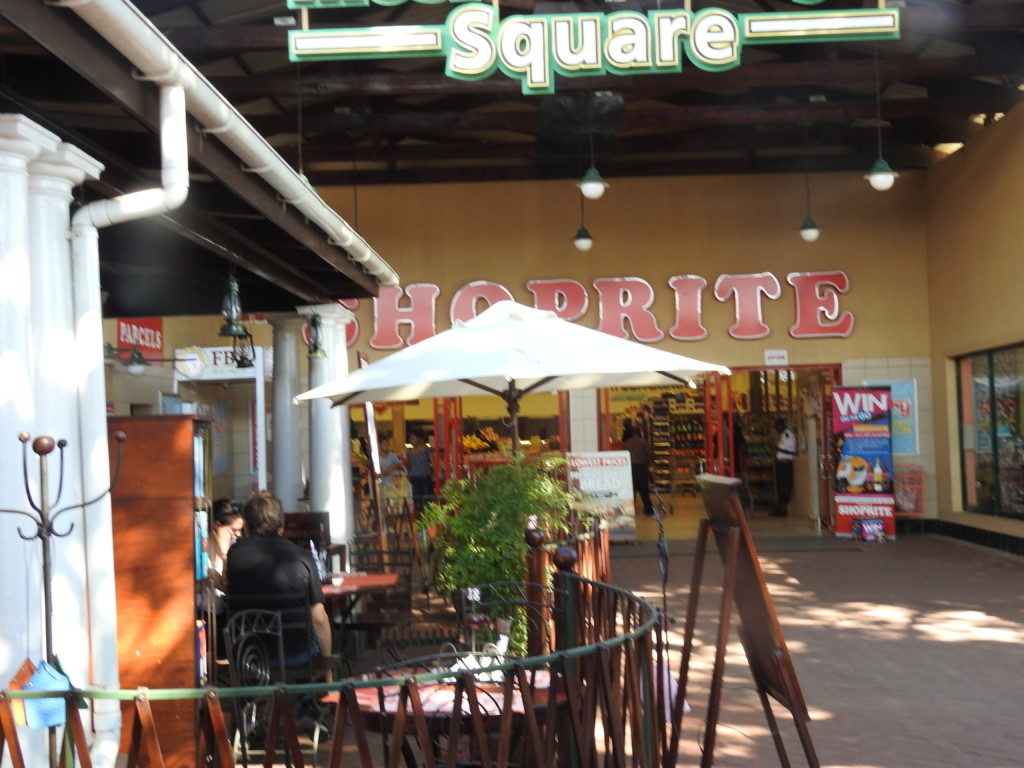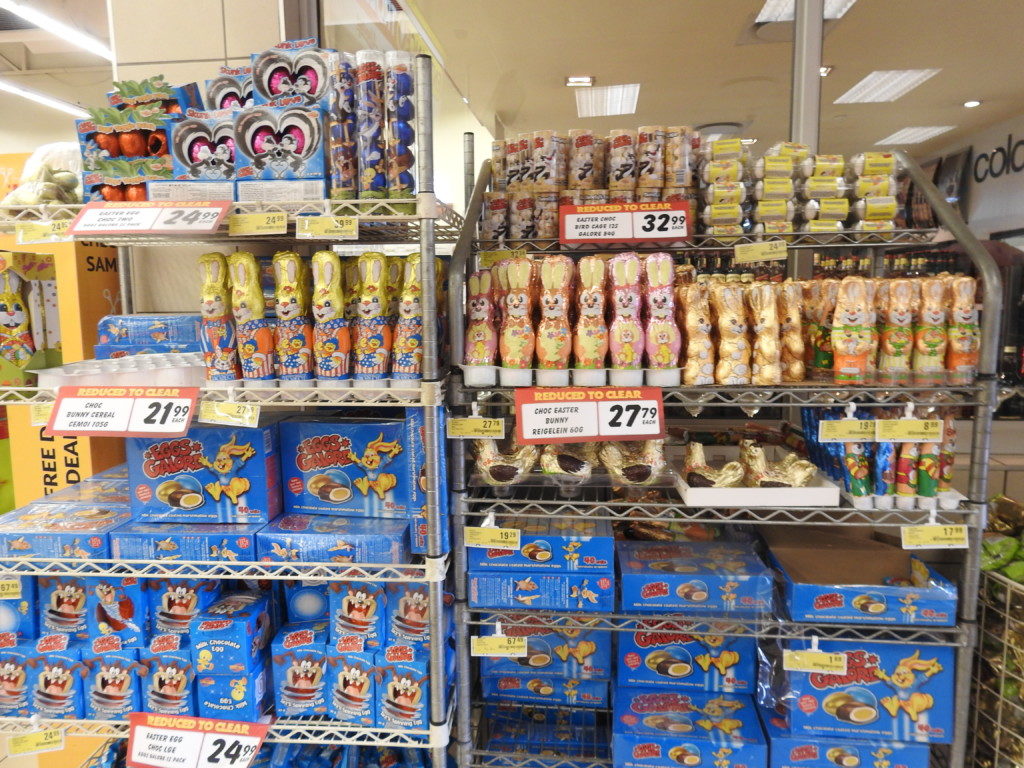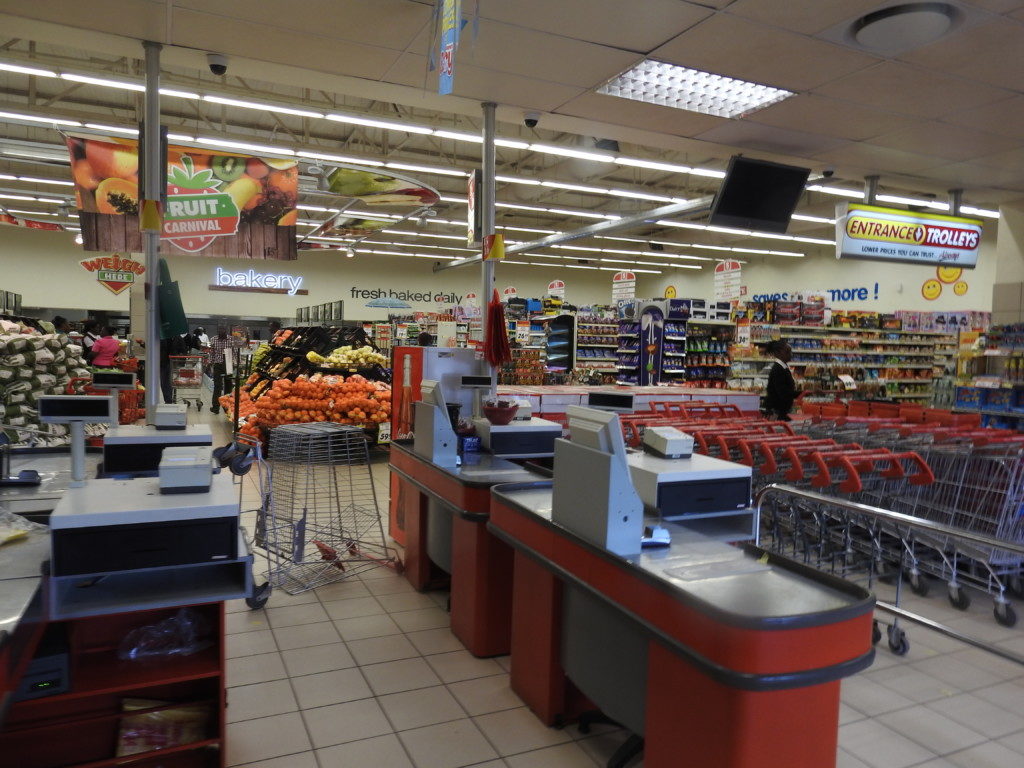 Hungry Lion is like a KFC, good for cheap fast food.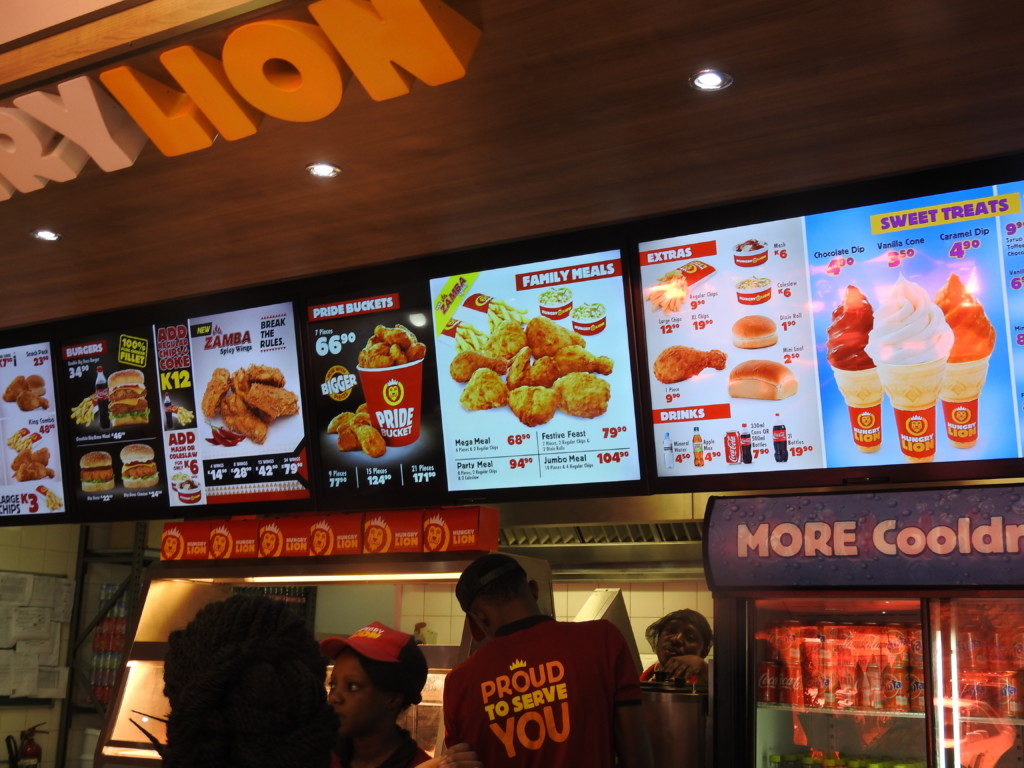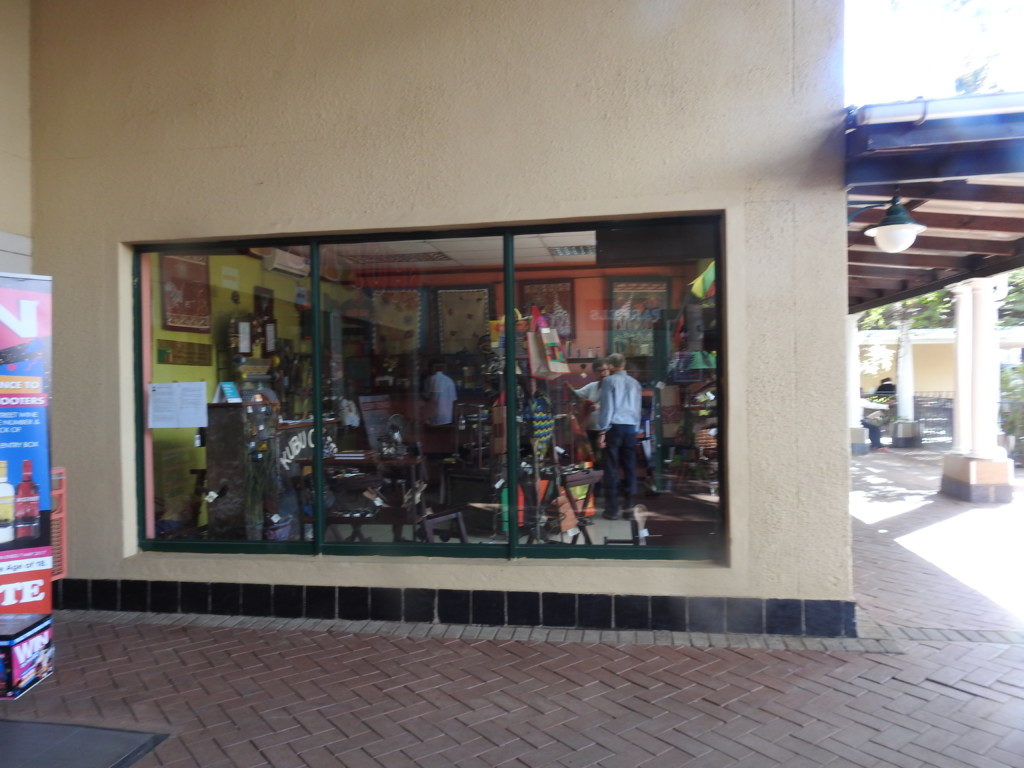 Honestly you can spend hundreds of $$ in Livingstone and stay at some stunning eco-lodges in the bush but if you aren't going to be around during the day, why bother?  There is just so much to do in Livingstone & Victoria Falls area that unless you have lots of time to spare, you won't be at your accommodation all that much.  Fawlty Towers was a great little budget place, very well-run and the staff are very nice and helpful.