The Black-winged Lovebird (Agapornis taranta) also known as Abyssinian Lovebird is the largest of the lovebird genus, a group of small parrots. The adult male is easily identified by its red forehead, and the adult female by its all green head.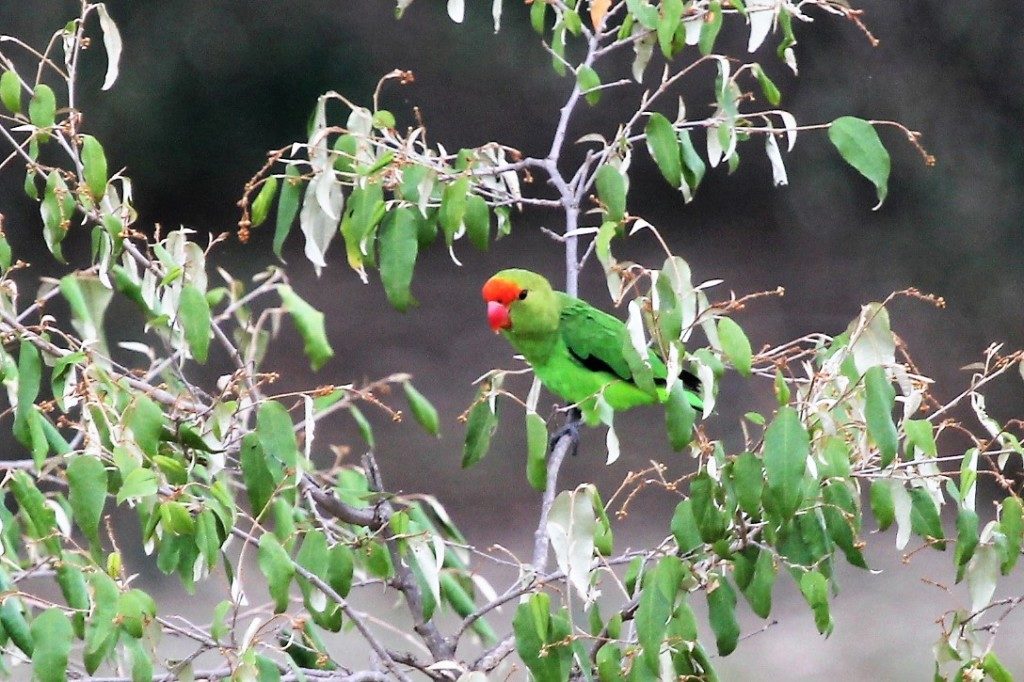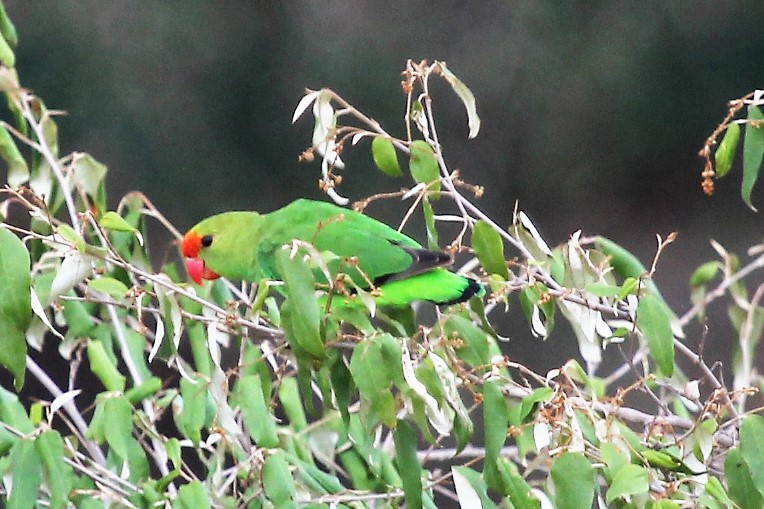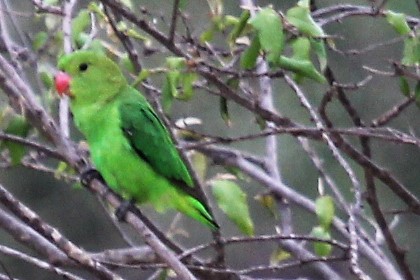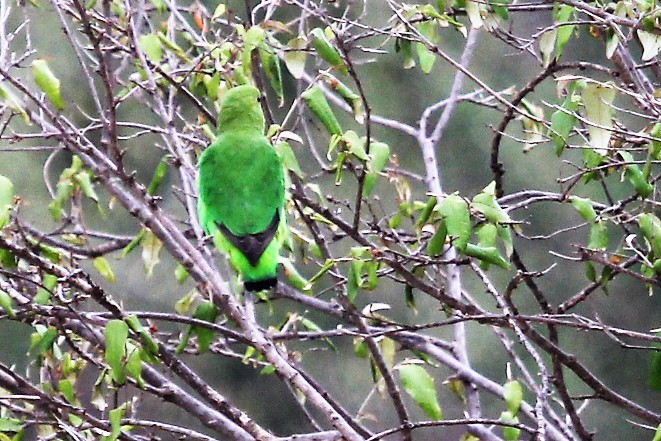 They are only found in Ethiopia and Eritrea.  Good places to look for them are Hara Langano Lodge, Menagesha Forest & even the city of Addis Ababa in flowering trees.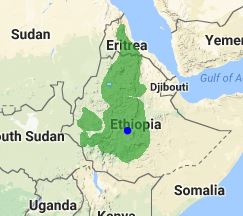 LEARN MORE ABOUT BLACK-WINGED LOVEBIRDS
VIDEOS
I couldn't find much on wild birds on Youtube but if you search "Abyssinian Lovebirds" there are lots of pet birds.