Staying at the Gagudjdu Lodge Cooinda in September wasn't cheap!  For some reason, this month was higher than August or October and I did plan the trip outside of school holidays.  I was able to bring the cost down somewhat by using Le Club Accor certificates.  40 Euros was equal to about $60 each and between my husband and I we had a few of them.  If you are birding in Kakadu, you really do need to stay at least one night here because this is where the Yellow Water Cruises depart from and they are a MUST!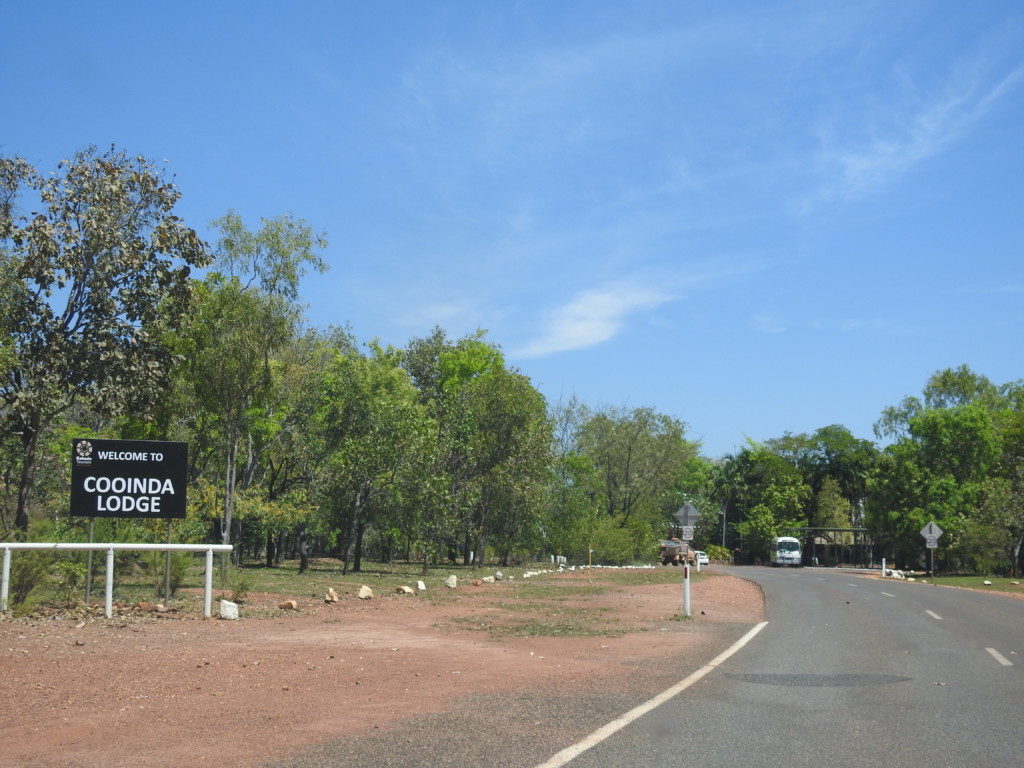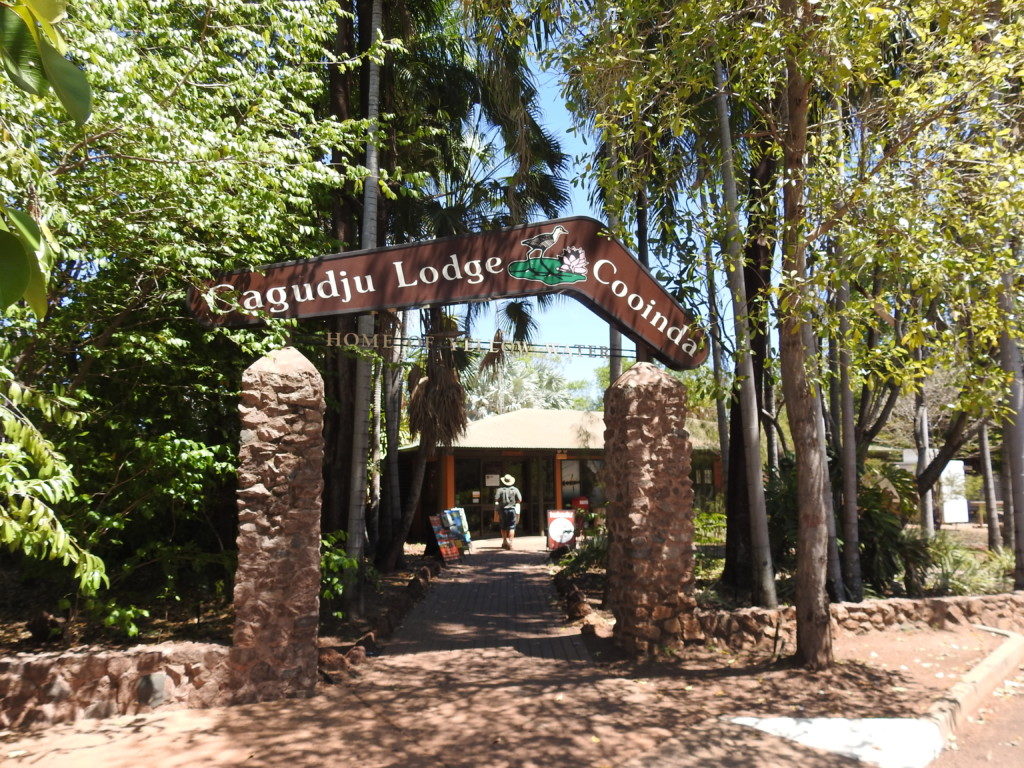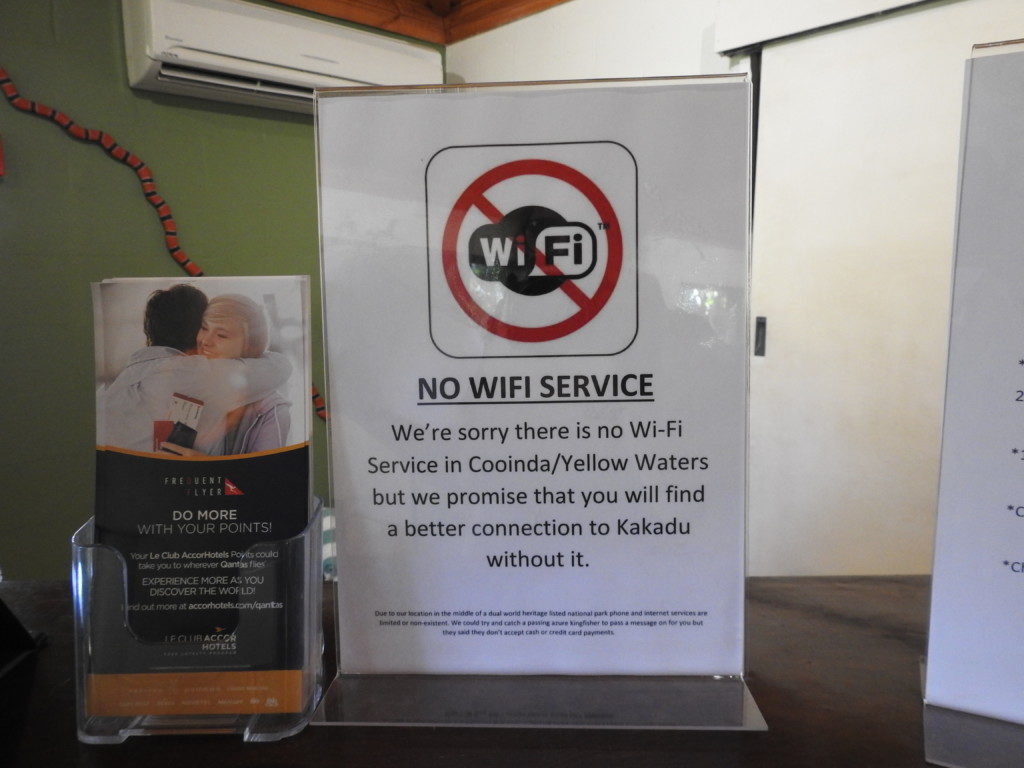 This was our room in a building that had 4 rooms (I think), 2 on each side.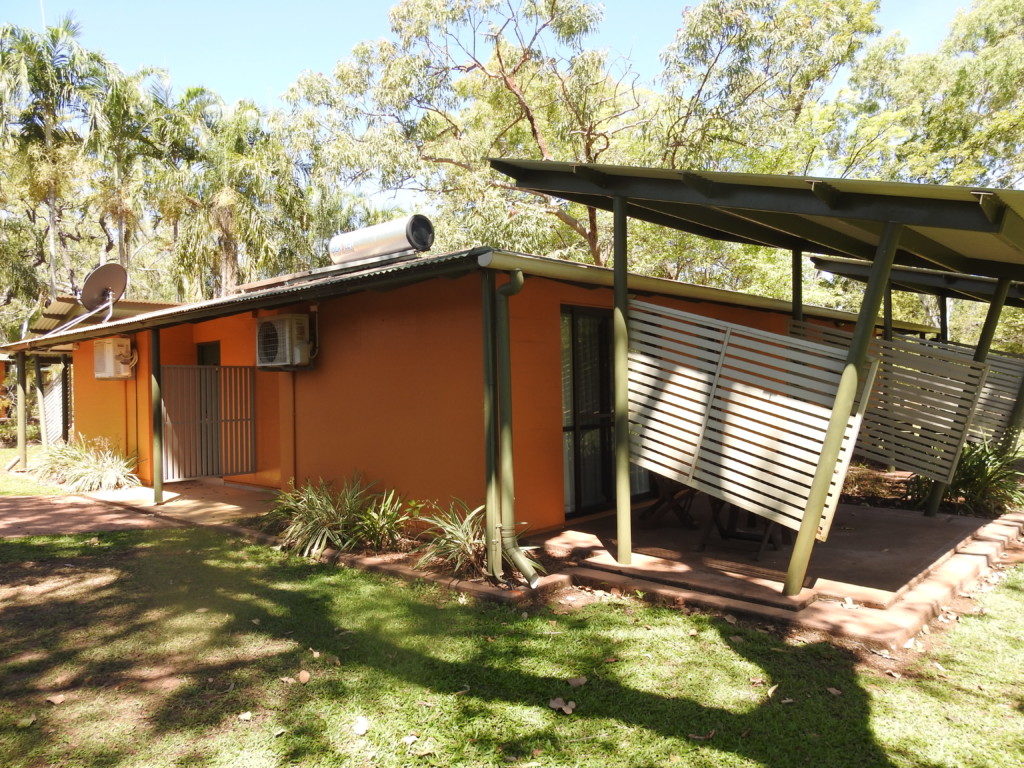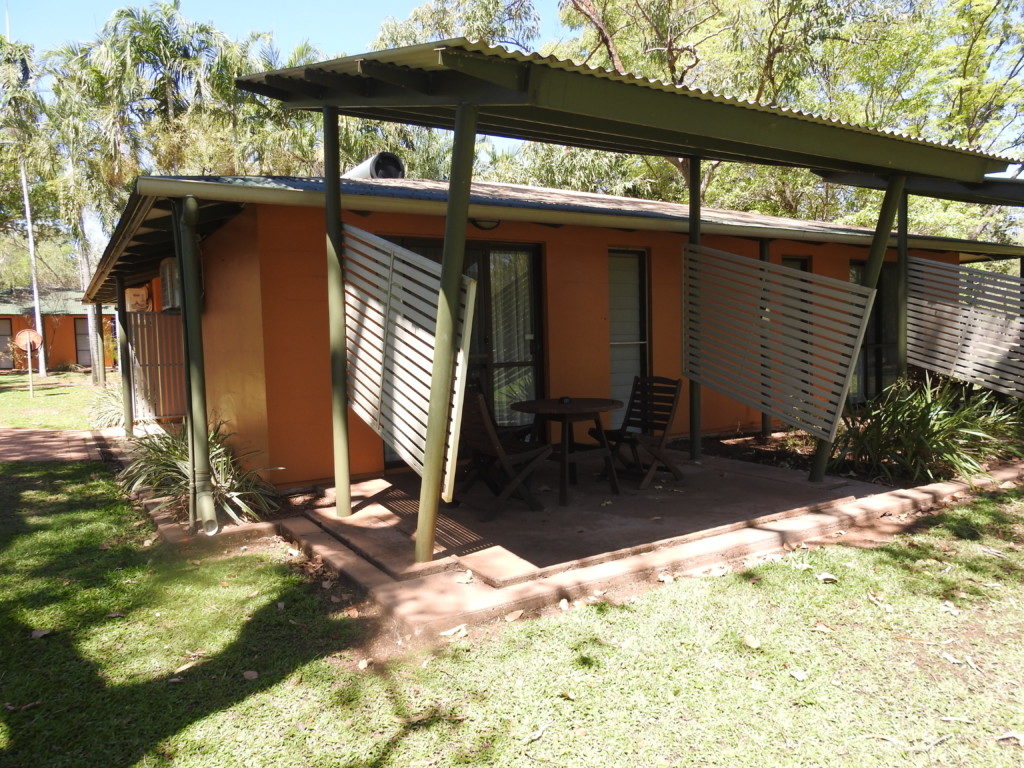 Very neat and tidy room.  Since it was my birthday, they gave me a bottle of white wine!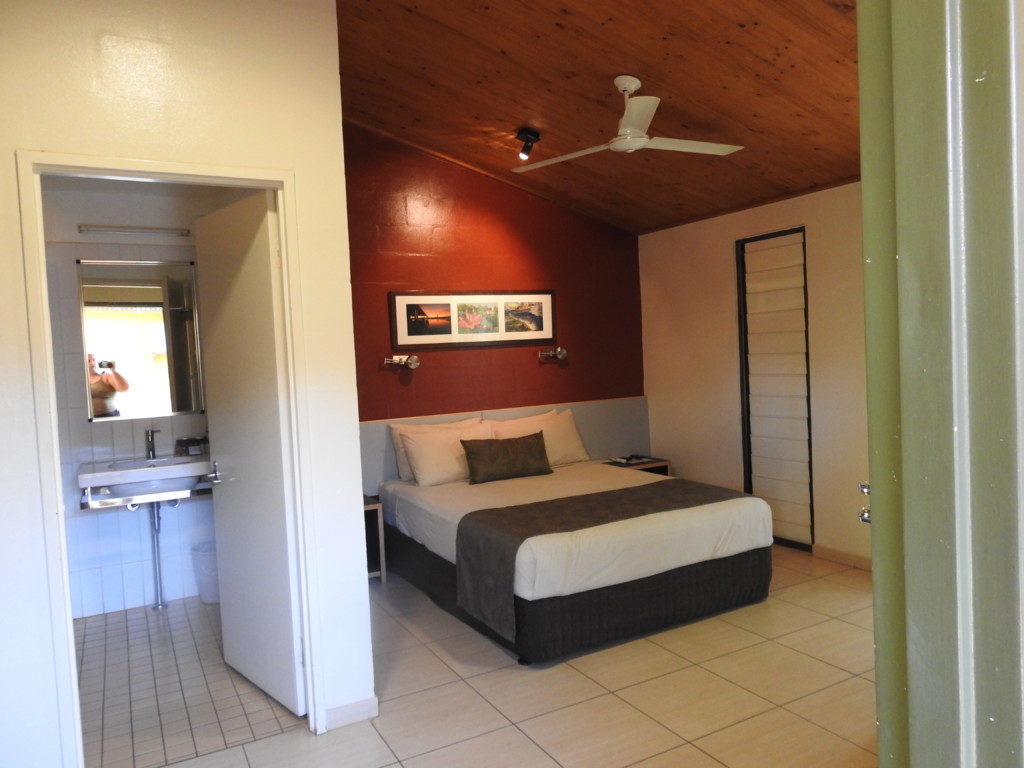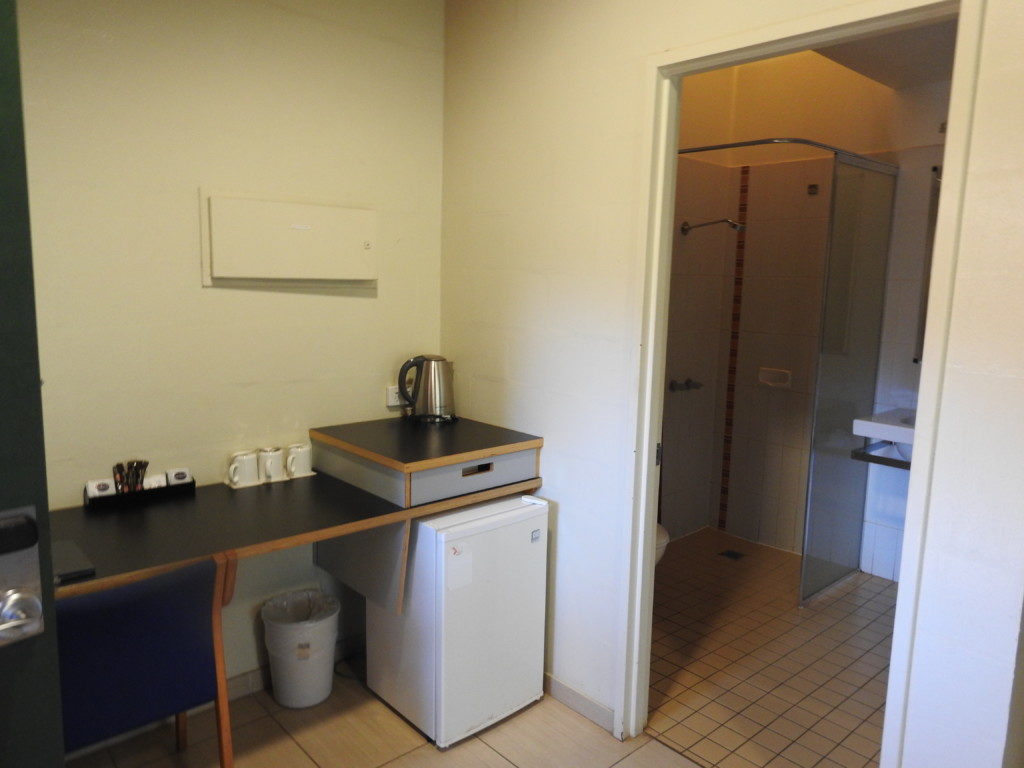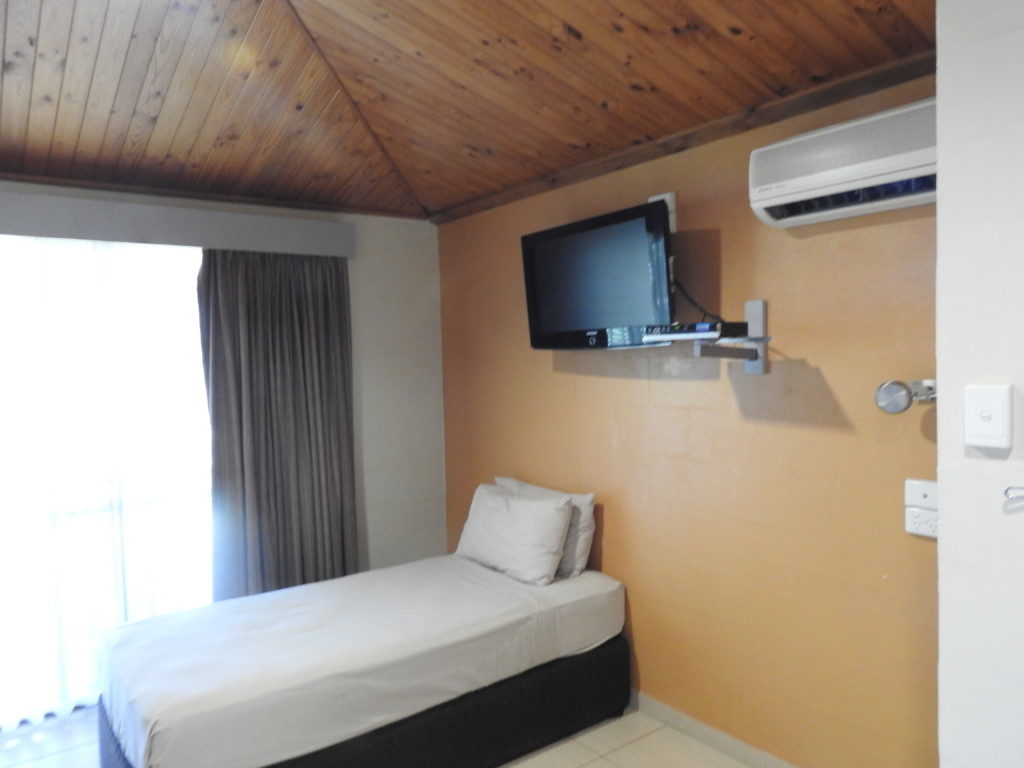 Nice assortment of toiletries!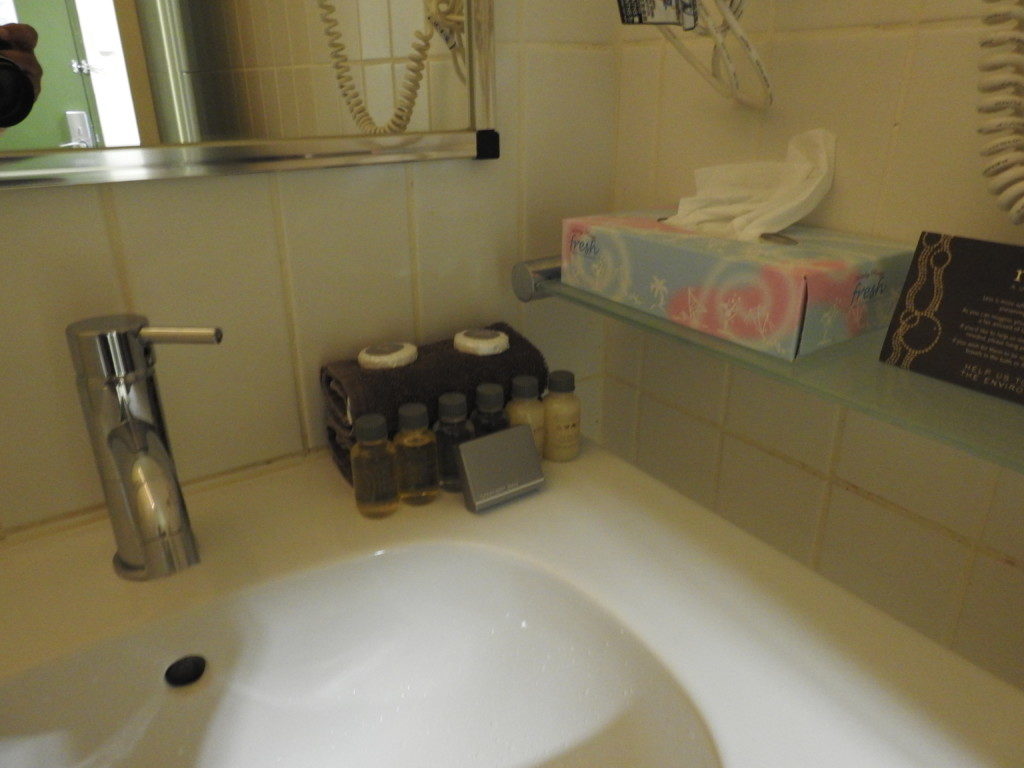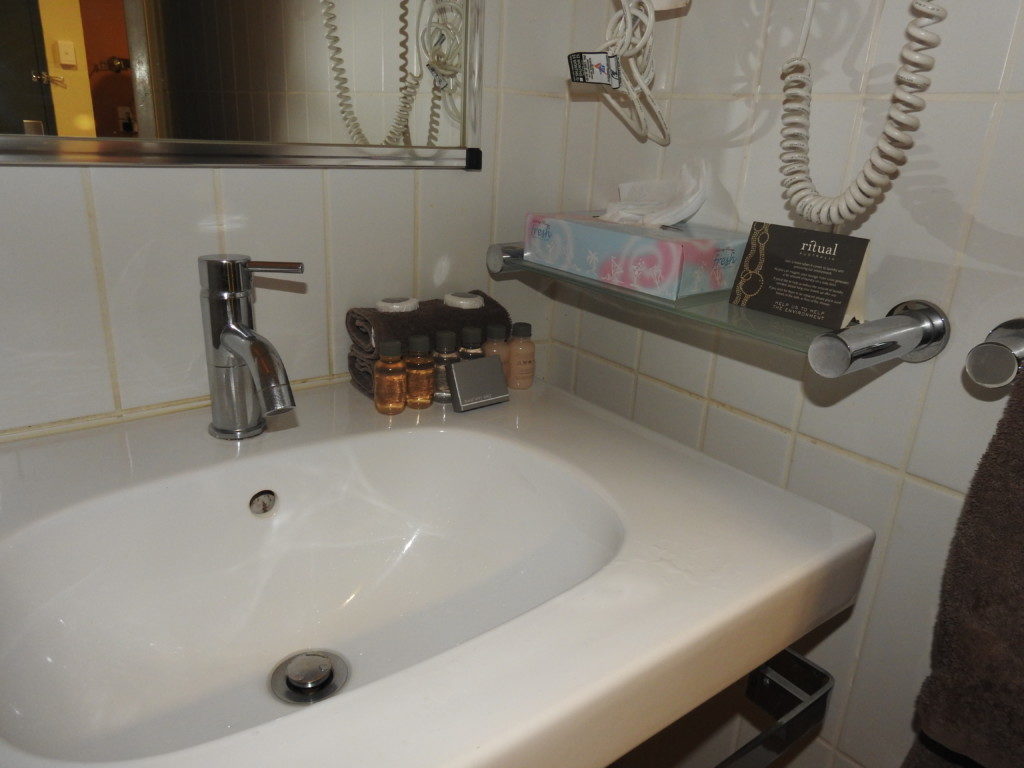 One thing is that they don't have that many tables in the restaurant.  We ended up on a couch with a coffee table in front of us.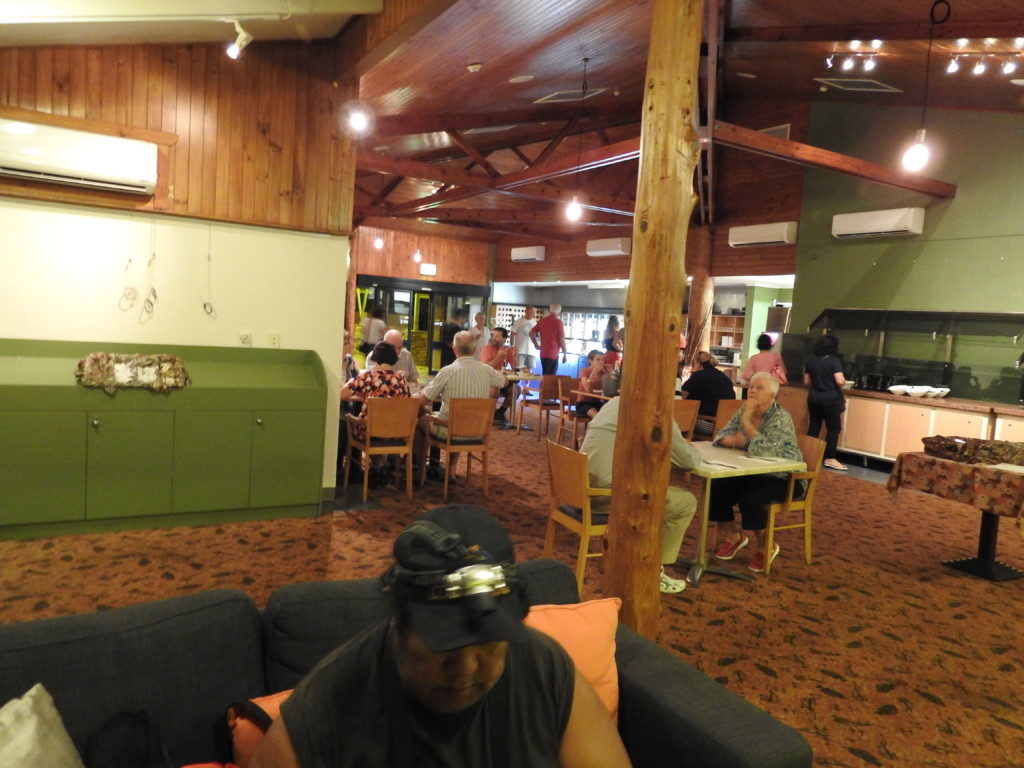 I had a lamb shank which was really good.  They  didn't have birthday cakes so I ordered this pineapple flavoured dessert.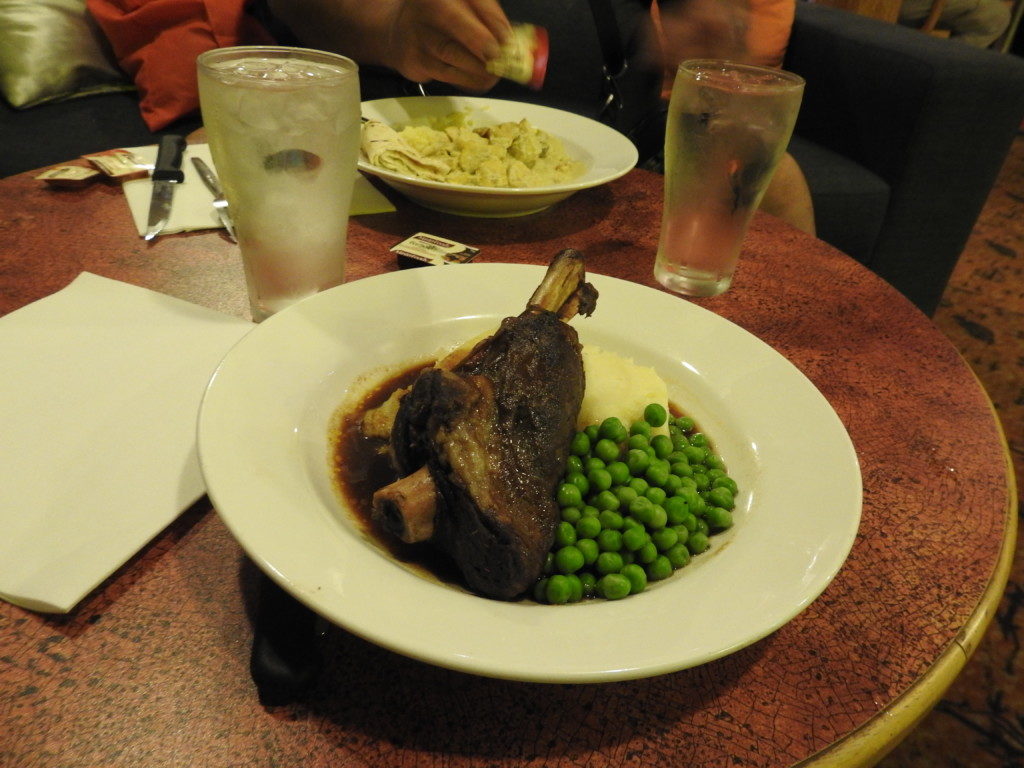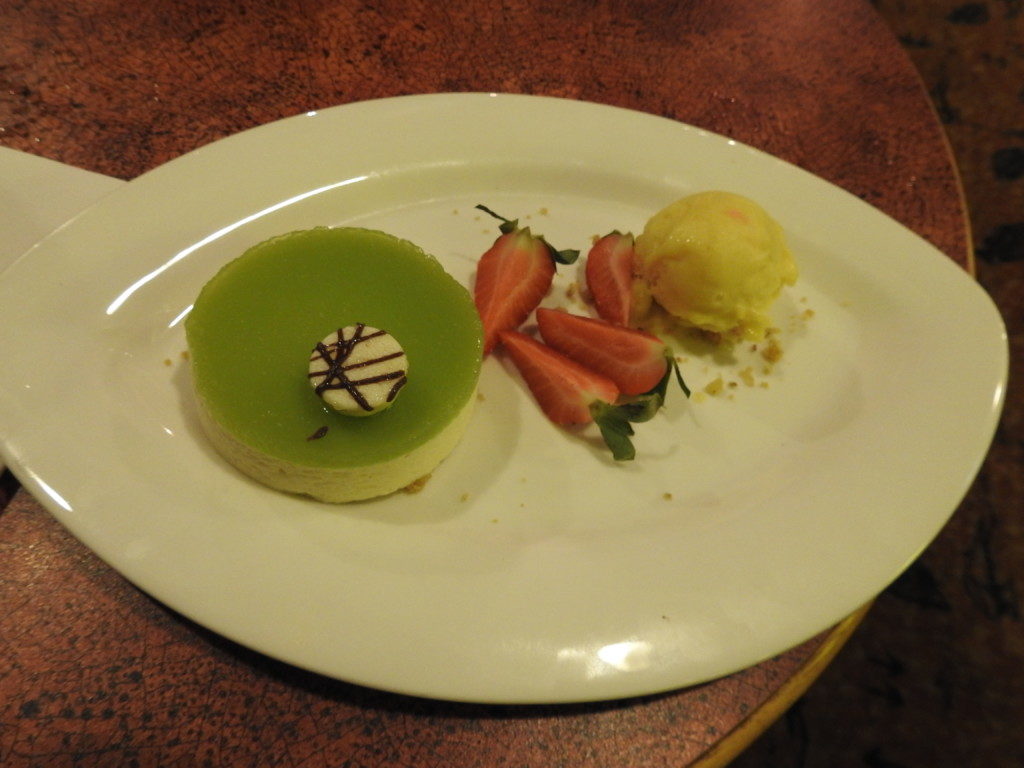 The next morning, a breakfast buffet was included as part of the Yellow Waters package I bought.  It had a good selection, but again we had to take the same couch as the tables were all full.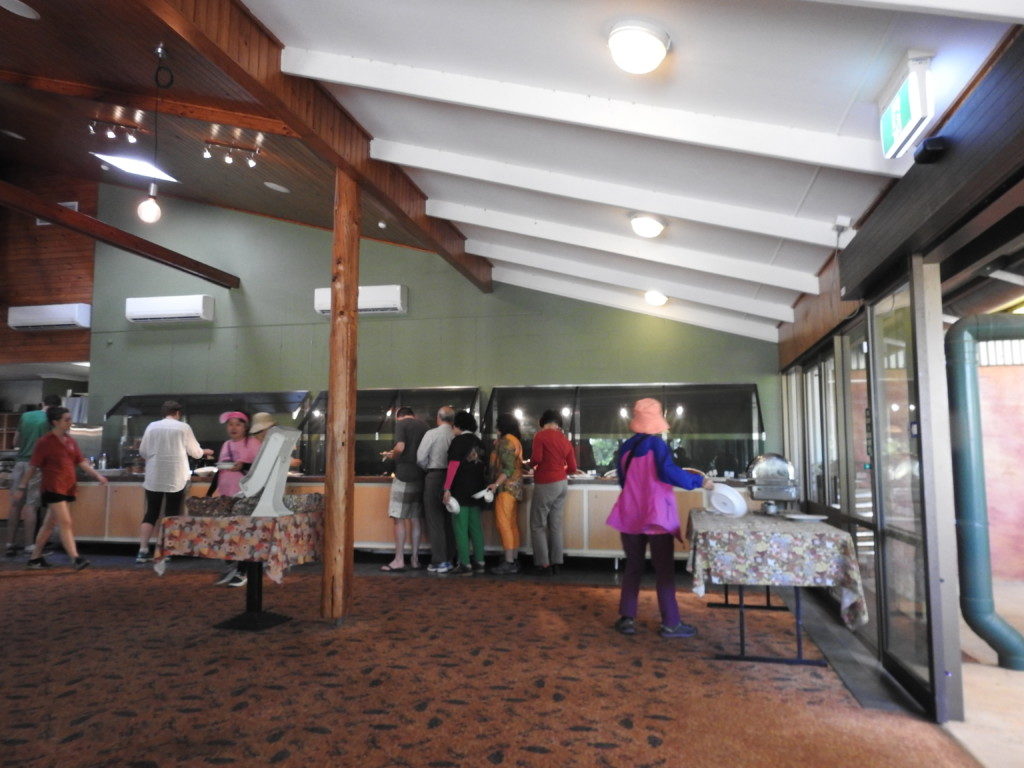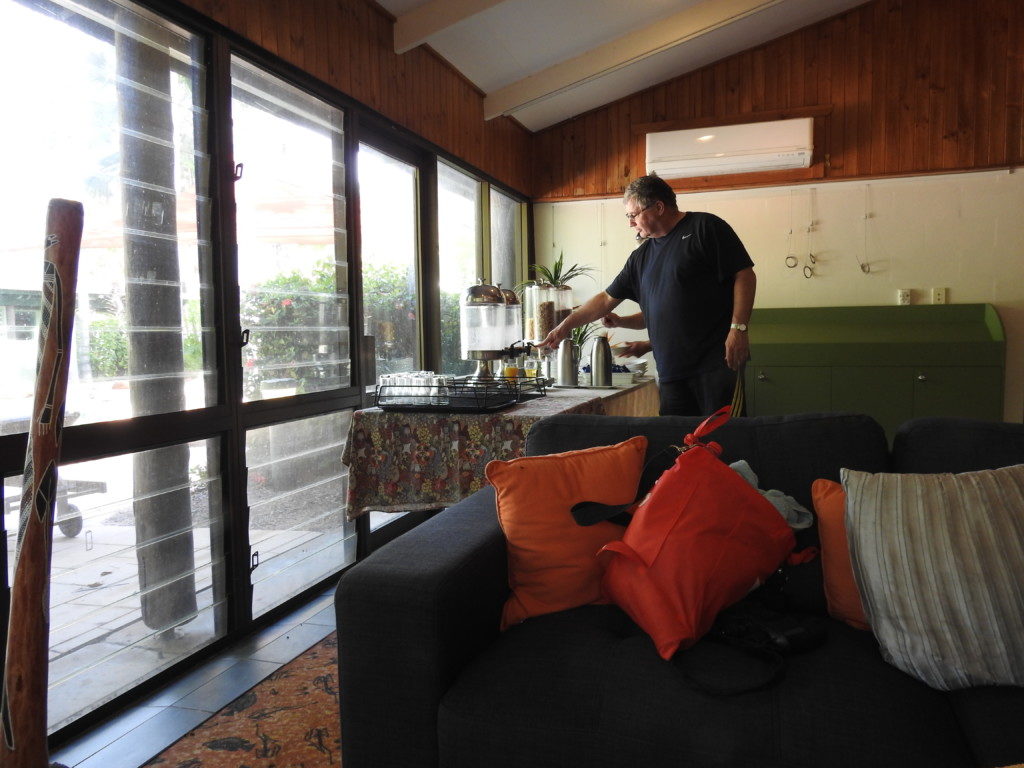 We weren't in a hurry to leave so had a quick swim after breakfast.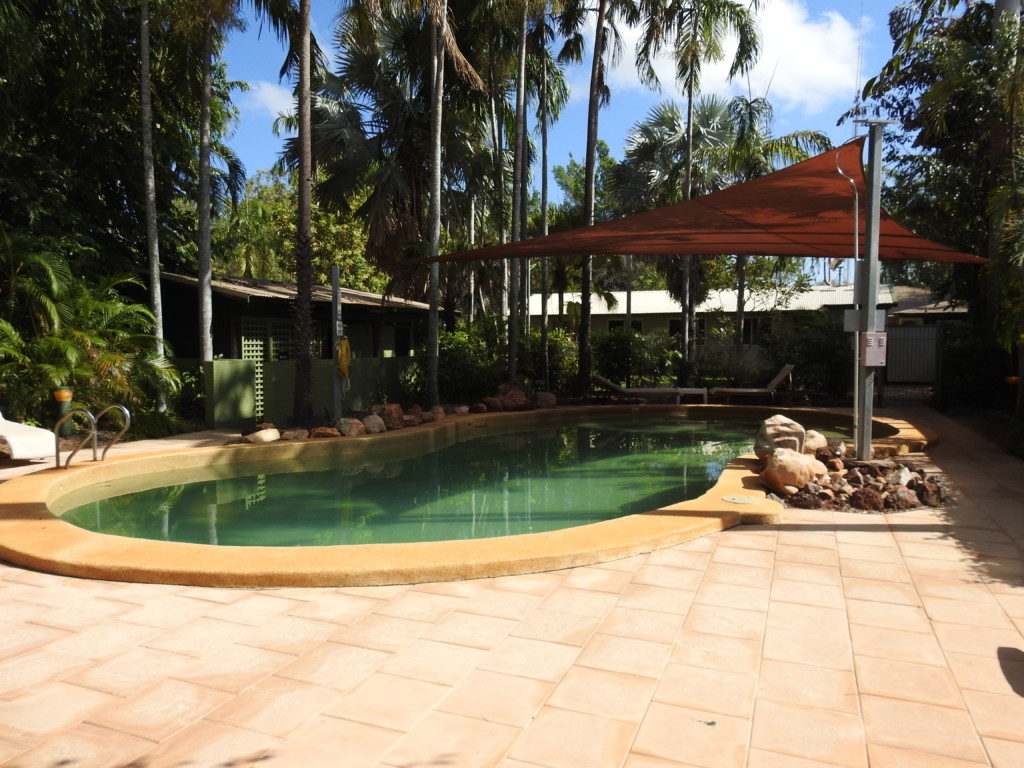 A few birds were hanging around the pool, including a Blue-faced Honey-eater, a Great Bowerbird and a pair of Torresian Imperial Pigeons.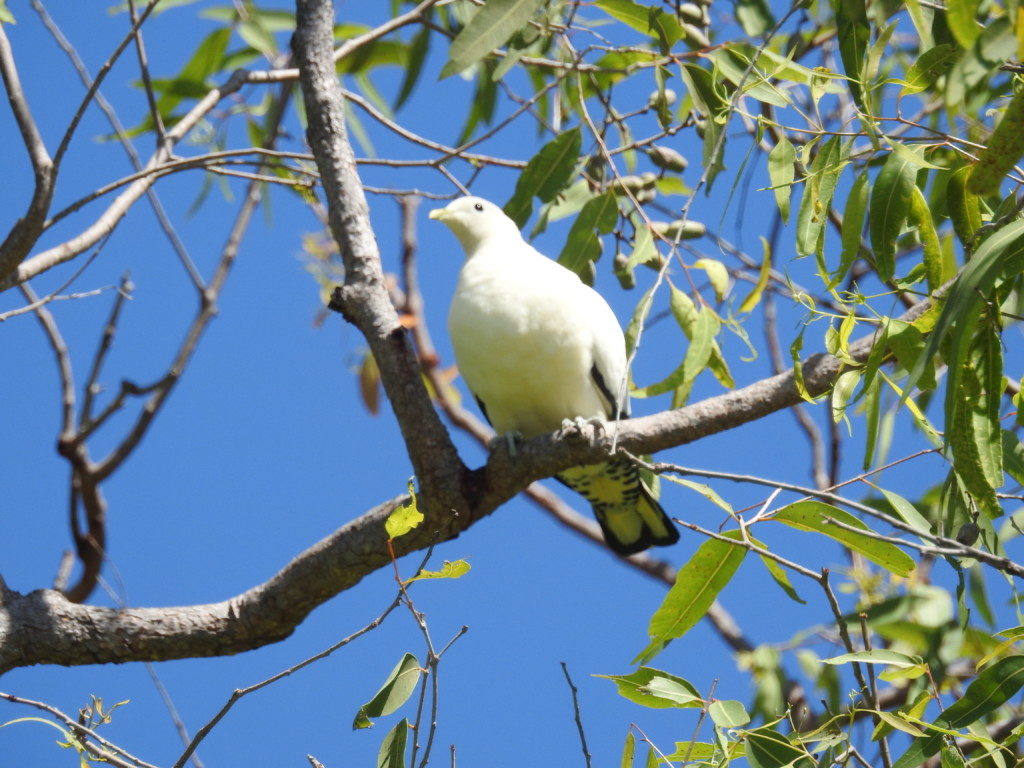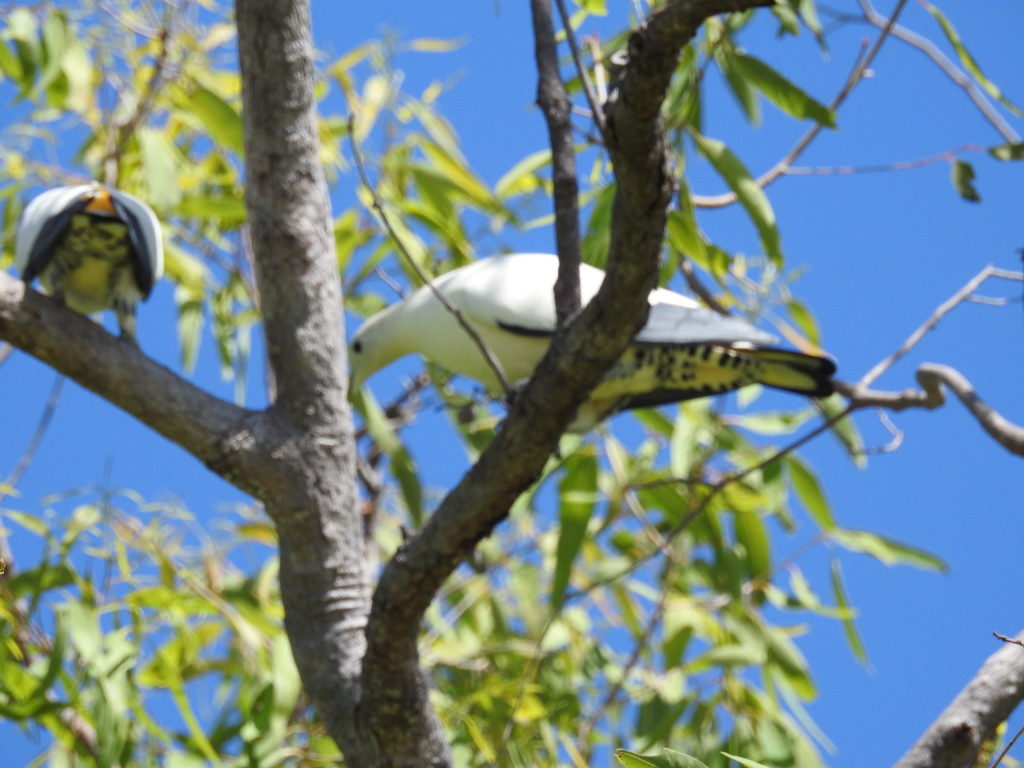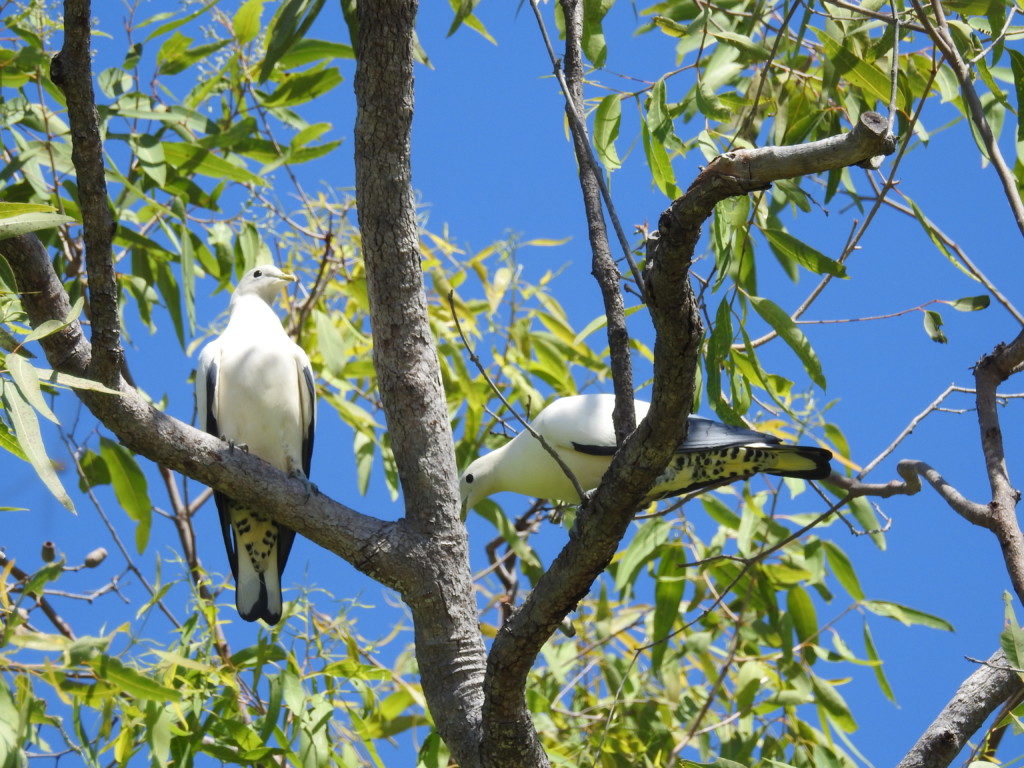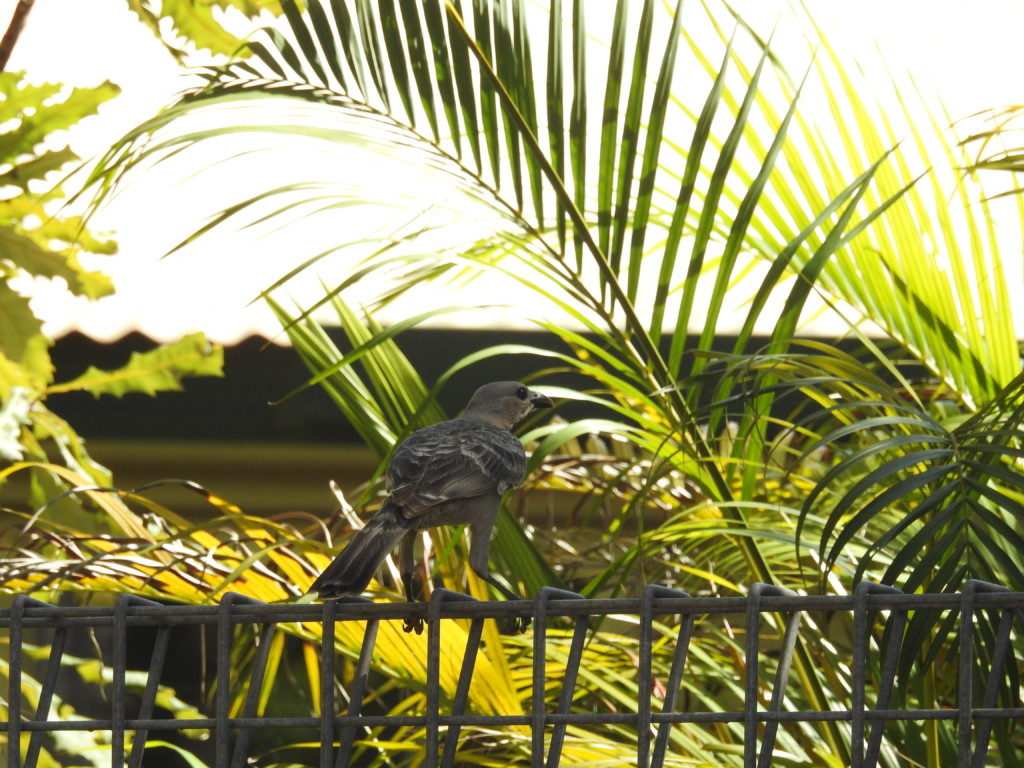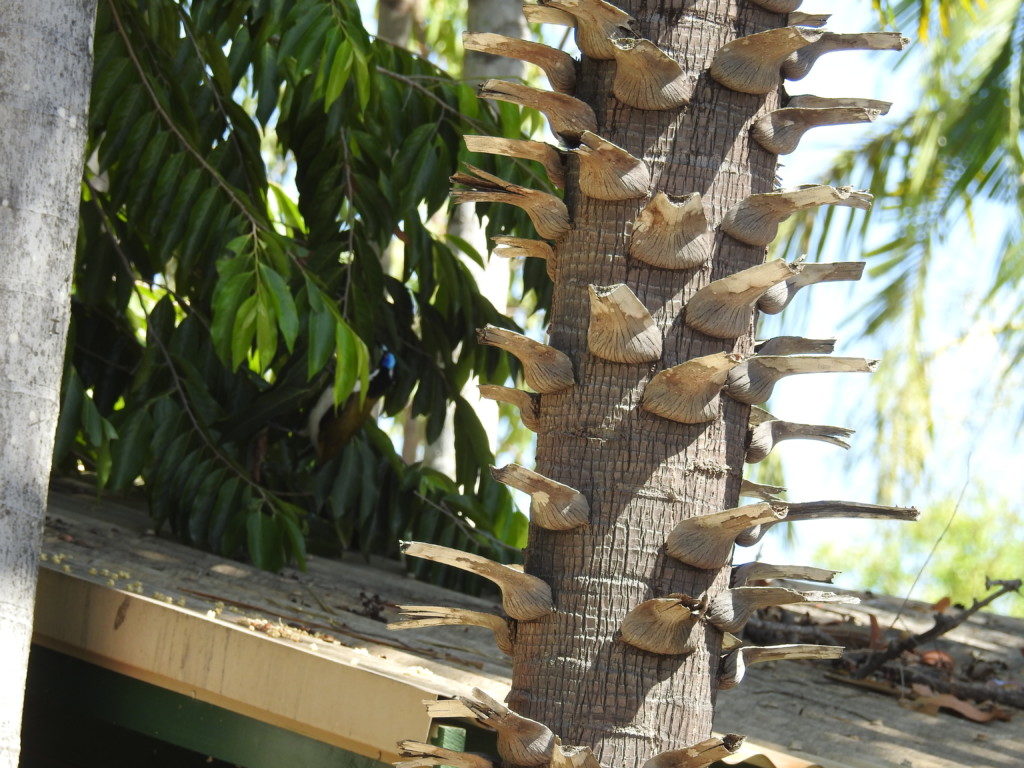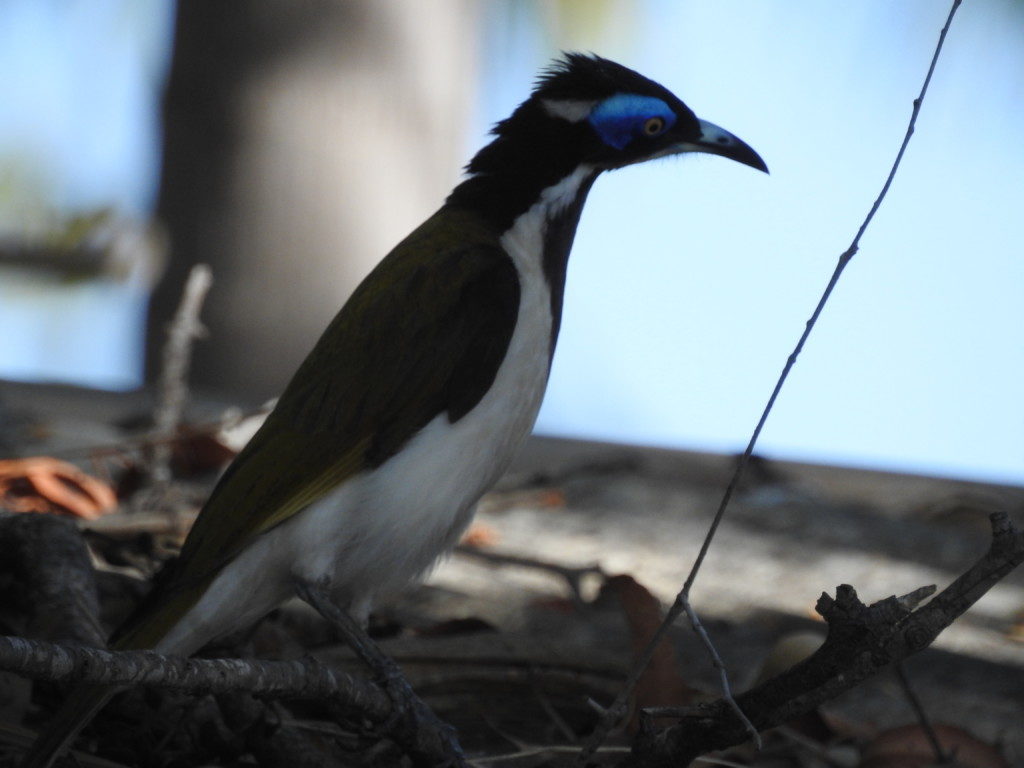 There is a small gift & food shop and info centre near reception.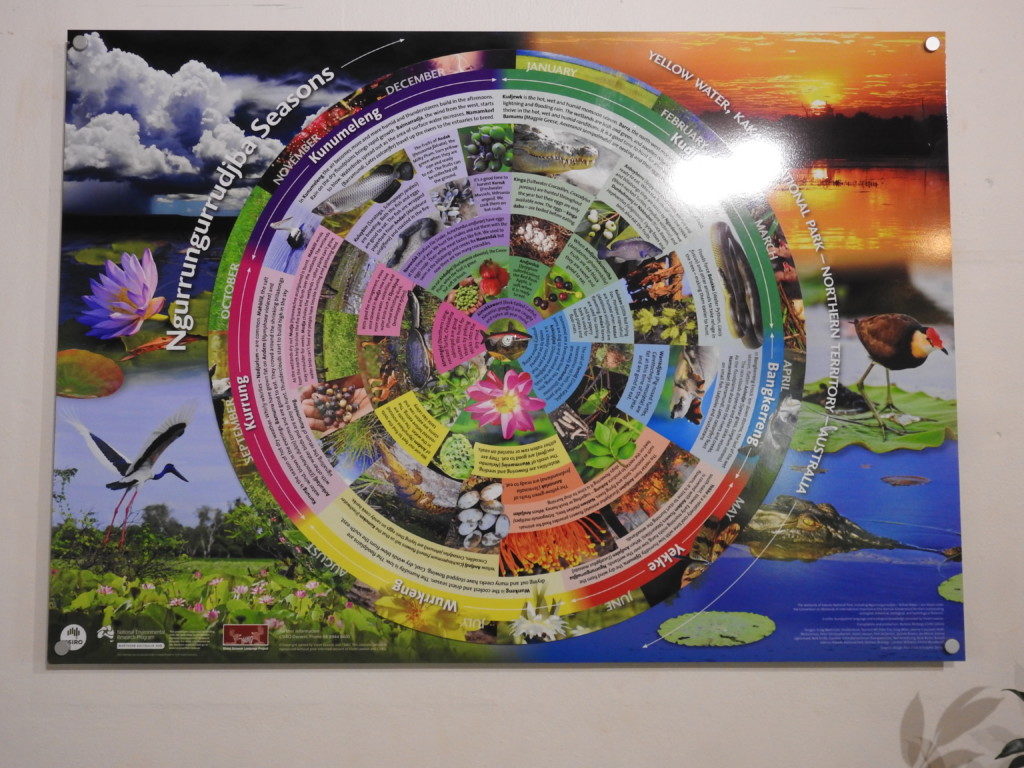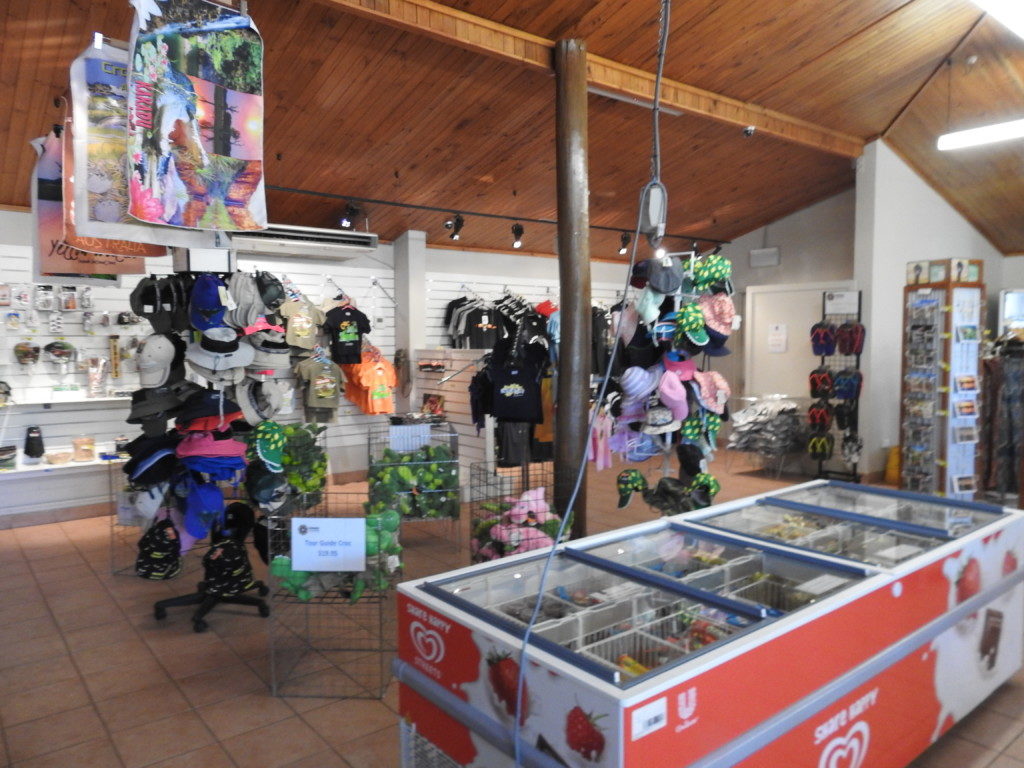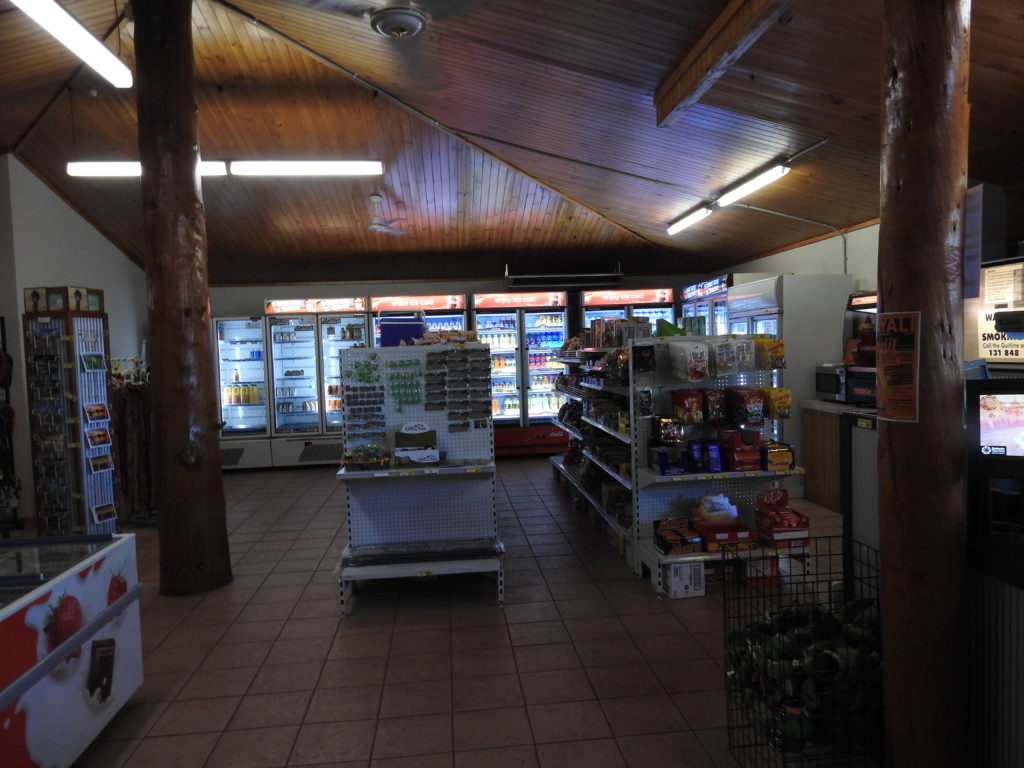 I really liked this lodge for the location and the nice rooms.  The people were very nice and helpful.  There is no wifi but you are way out in the bush!  I was sorry we could only afford one night here, 2 would have been better.