Our journey through Zambia was coming to an end and the next day we would fly to Windhoek via JNB.  After all those bus rides and accommodation ranging from backpackers to cheap hotels to safari lodges.  Now it was time to pamper ourselves in a bit of luxury courtesy of my Chase Free Night benefit with the IHG Rewards card at the Intercontinental Lusaka.
We took a taxi from the Lusaka Intercity Bus Terminus, I think it was 30-40ish Kwacha.  One of these days I have to remember to write down taxi fares.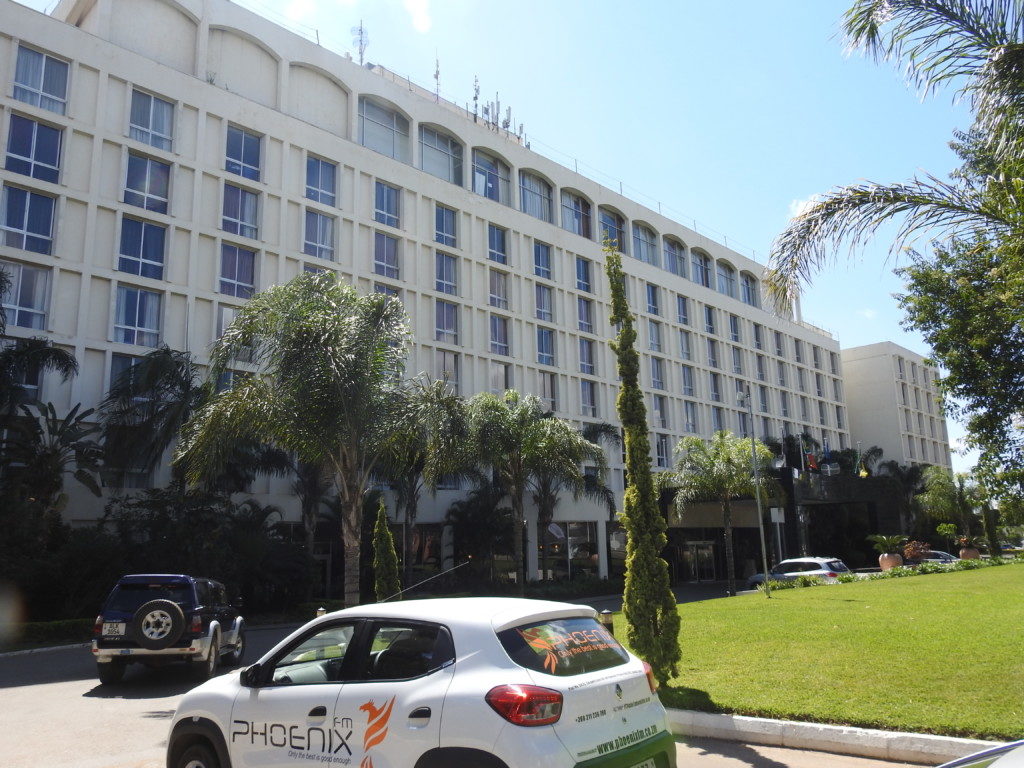 The large lobby had a special desk for IHG elite members which I had from my IHG credit card so we had a relaxed check-in, then admired some artwork before heading up to the room with our out-of-place backpacks.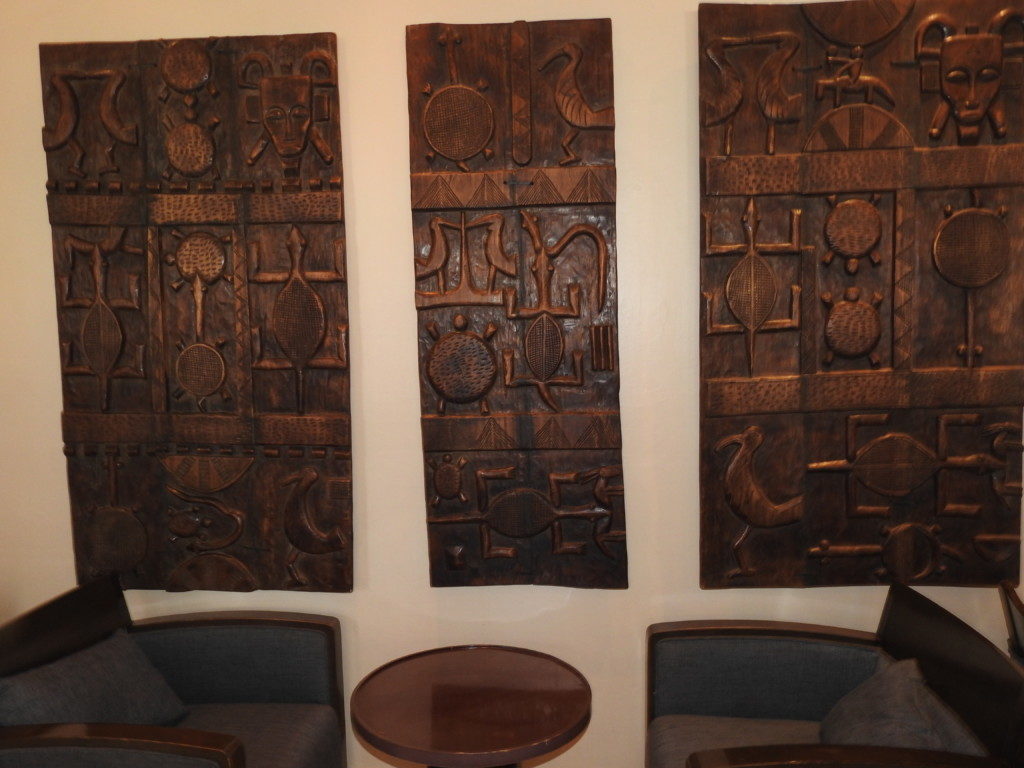 The room was typical of a 4 star hotel and had a nice view of the swimming pool.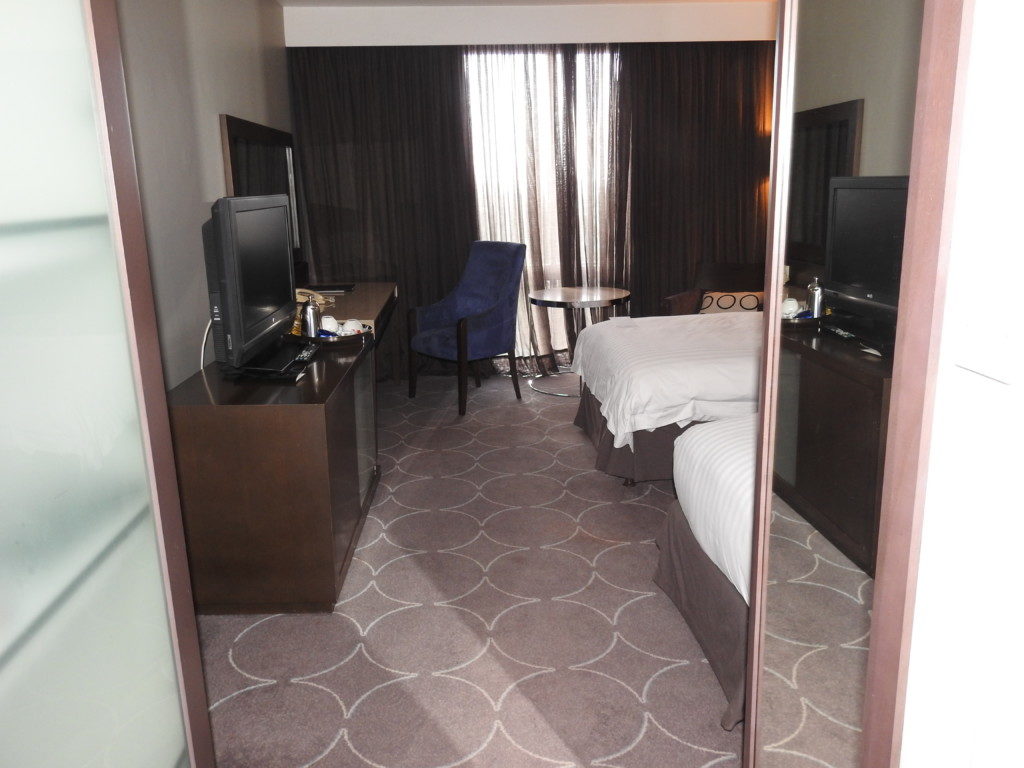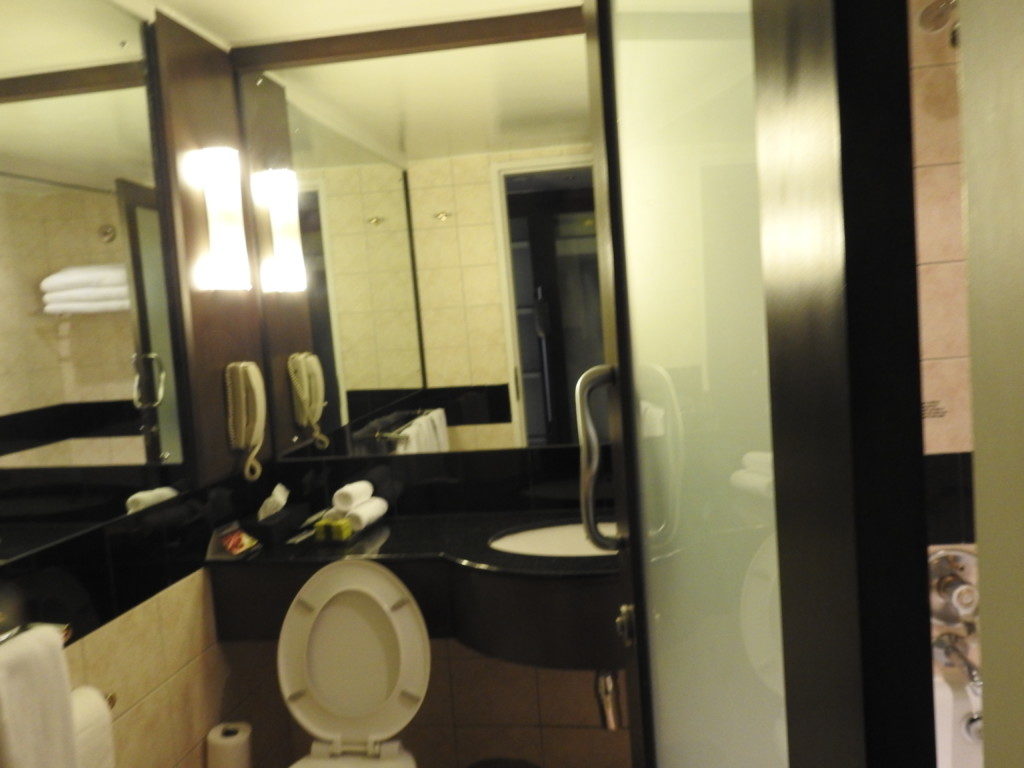 Yay, a bath tub!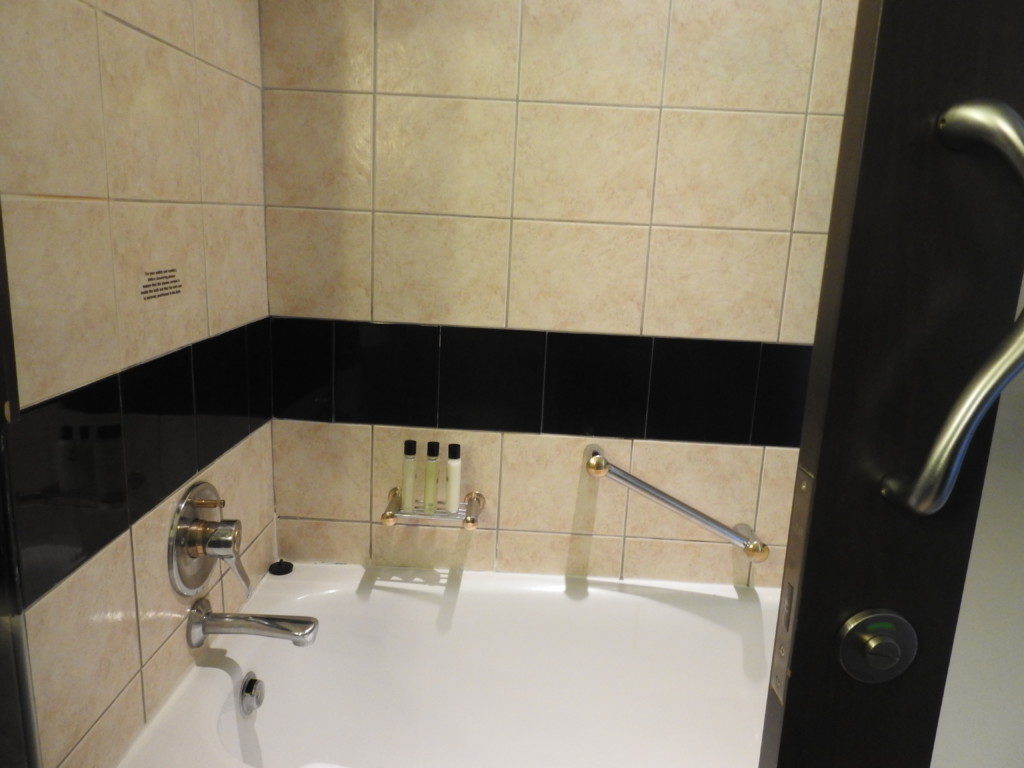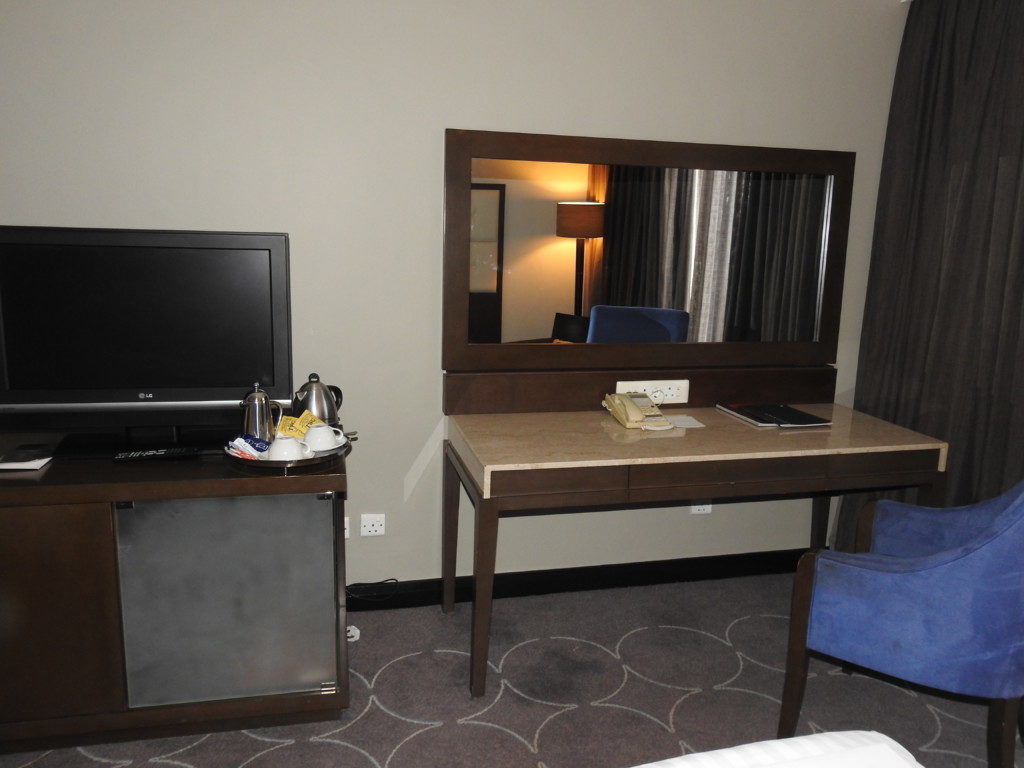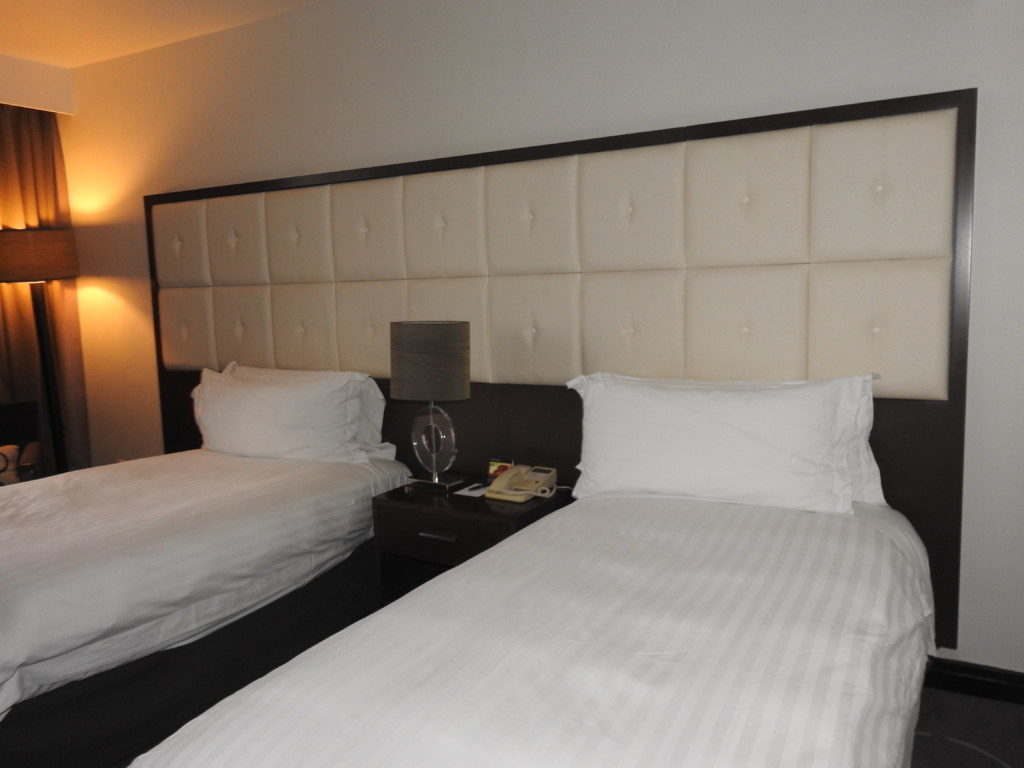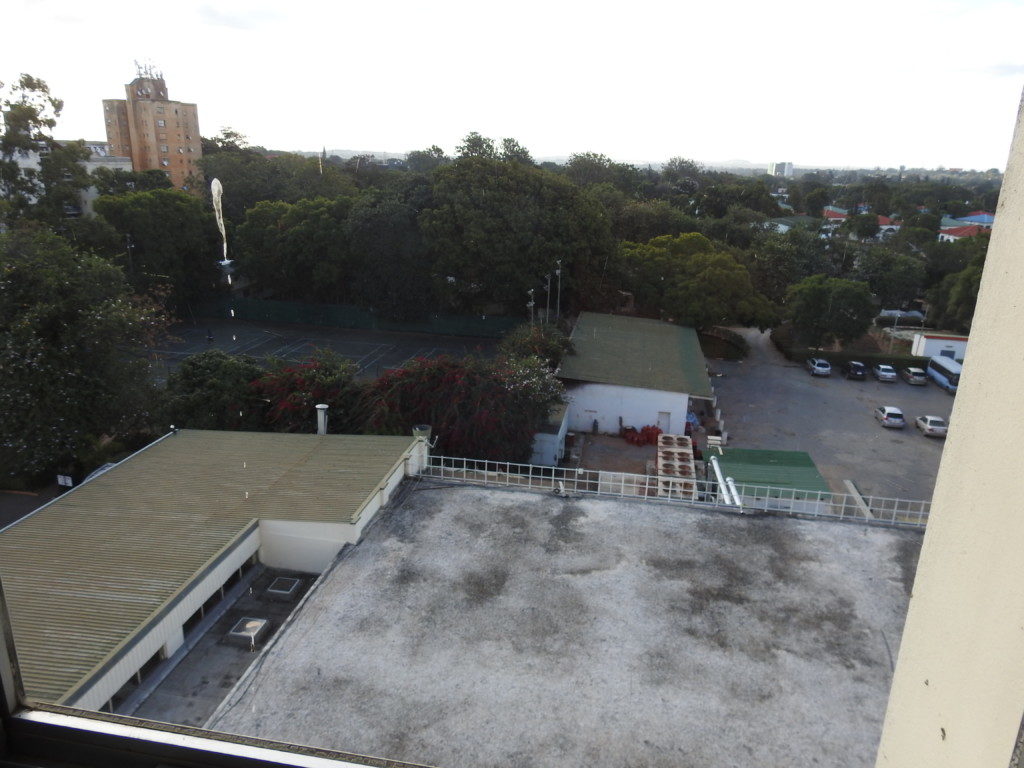 As an elite, I was gifted with wine and fruit in the room, a nice touch!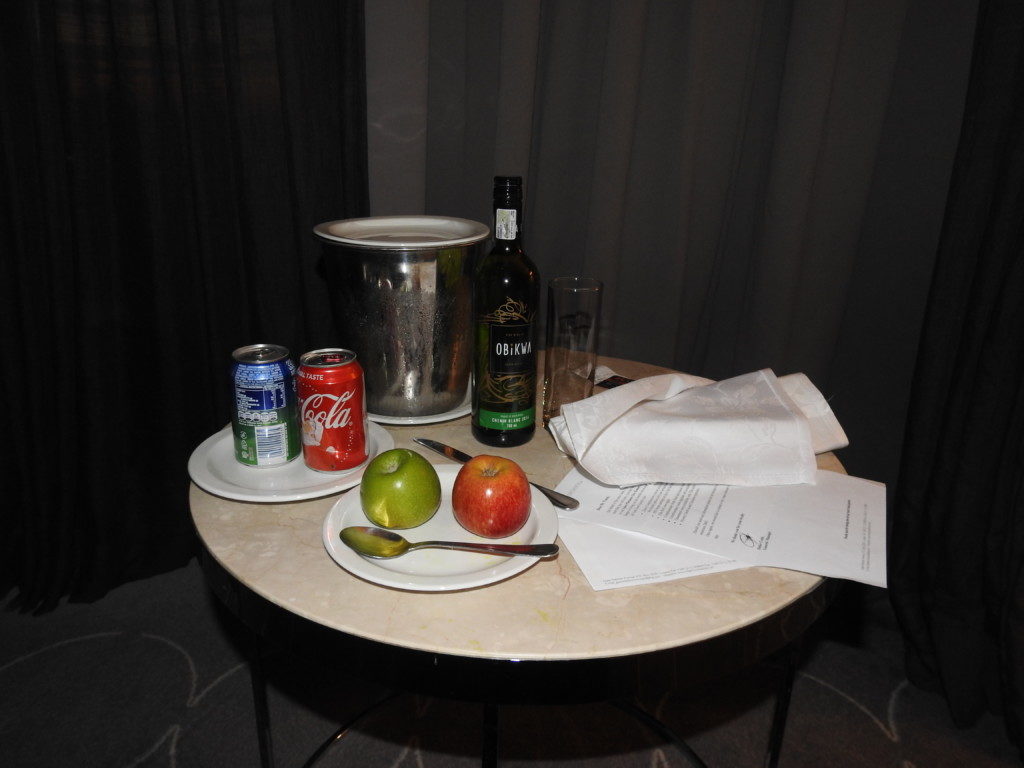 Free wifi that works very well!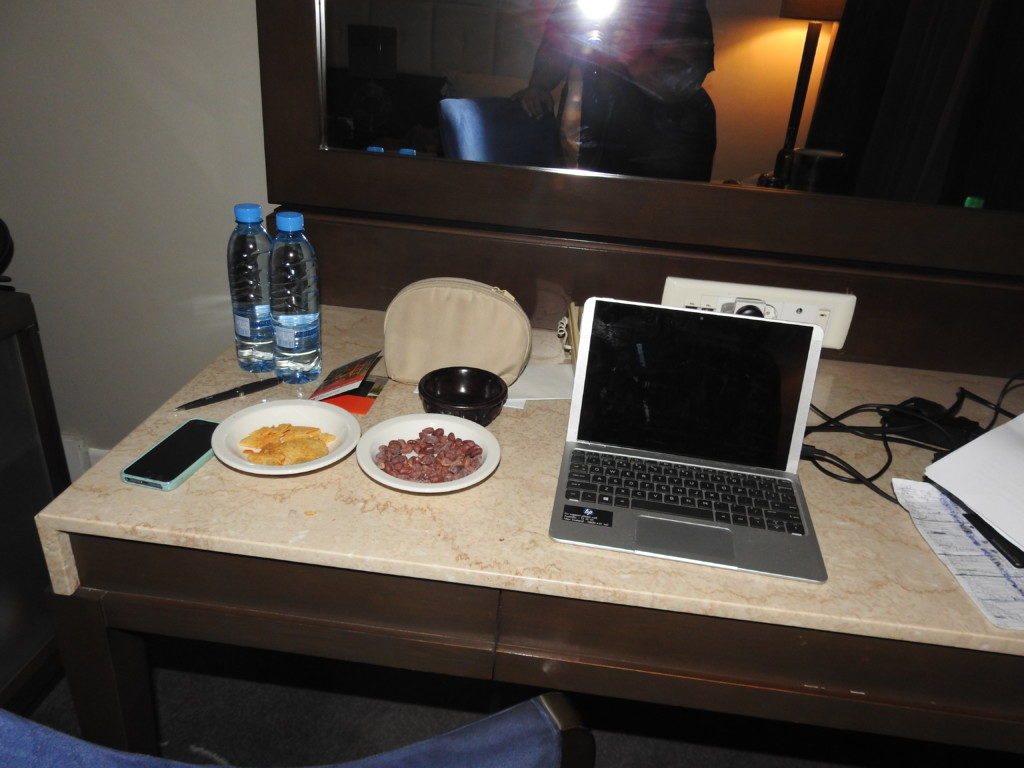 We decided to just hang out and relax, I wanted to catch up online so we got room service for dinner.  I had some kind of pasta, my husband had kebabs and chips.  We aren't foodies so it was all good.  I really just wanted internet!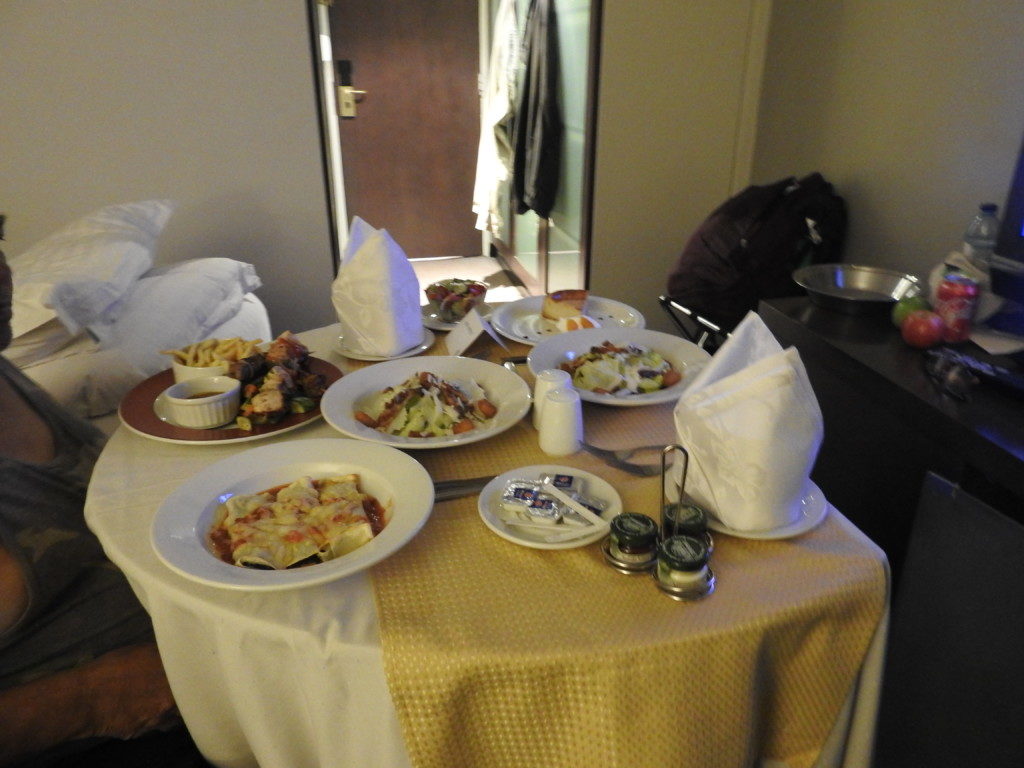 Our hunger sated, I looked out the window for birds, not too many around.  If we hadn't been so tired we would have gone for a walk, the grounds were pretty nice.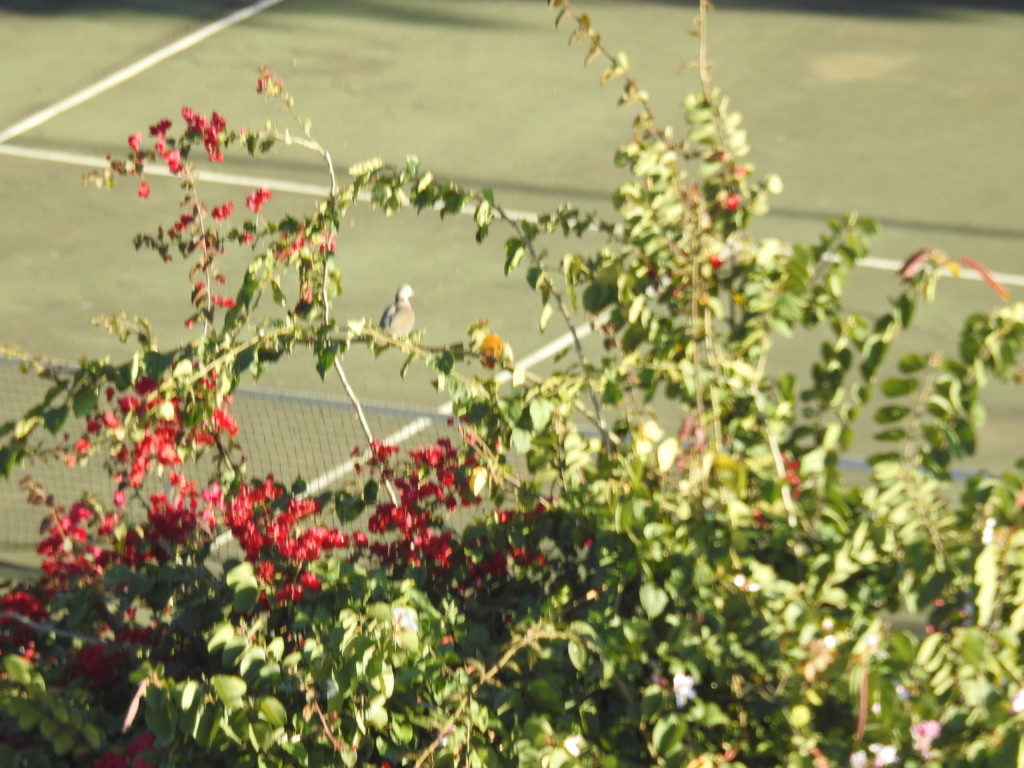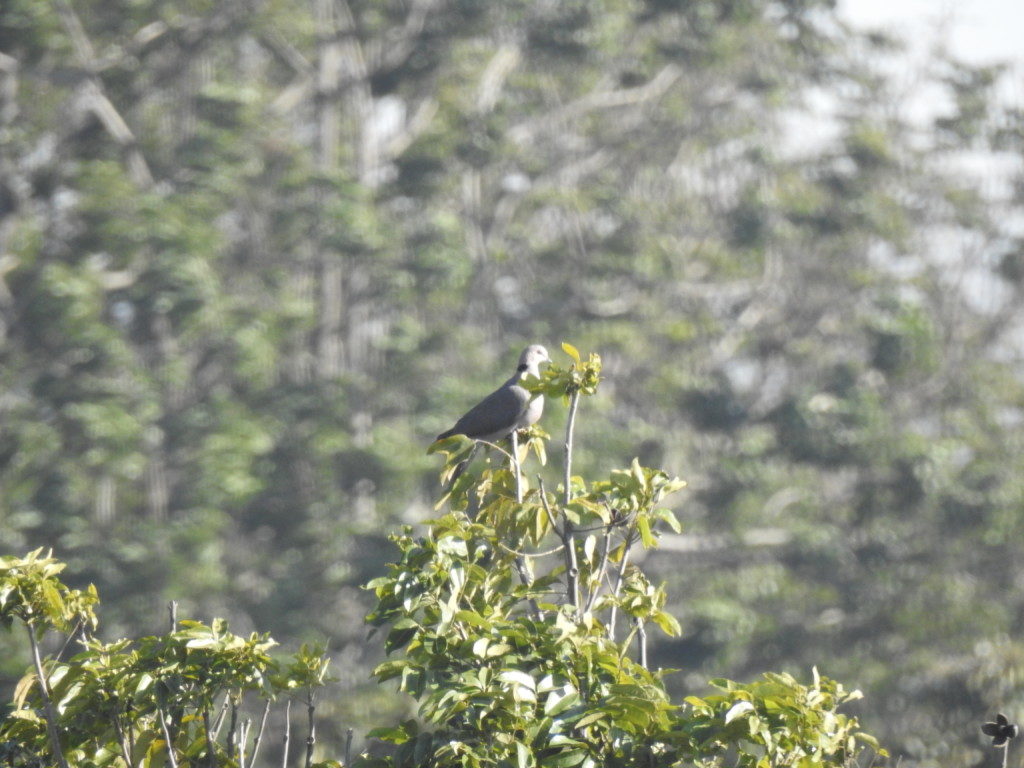 Safari Bar is near the restaurant which overlooks the swimming pool.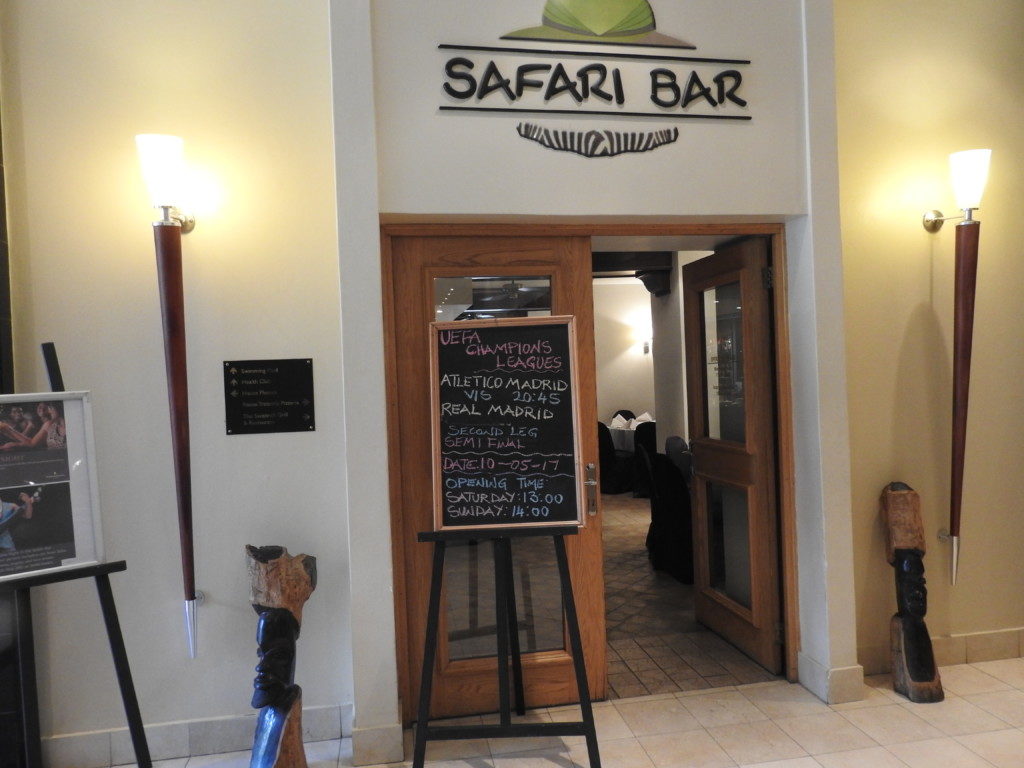 The fabulous buffet breakfast wasn't included on a free stay but it sure was delicious!  We ate so much, we didn't need lunch!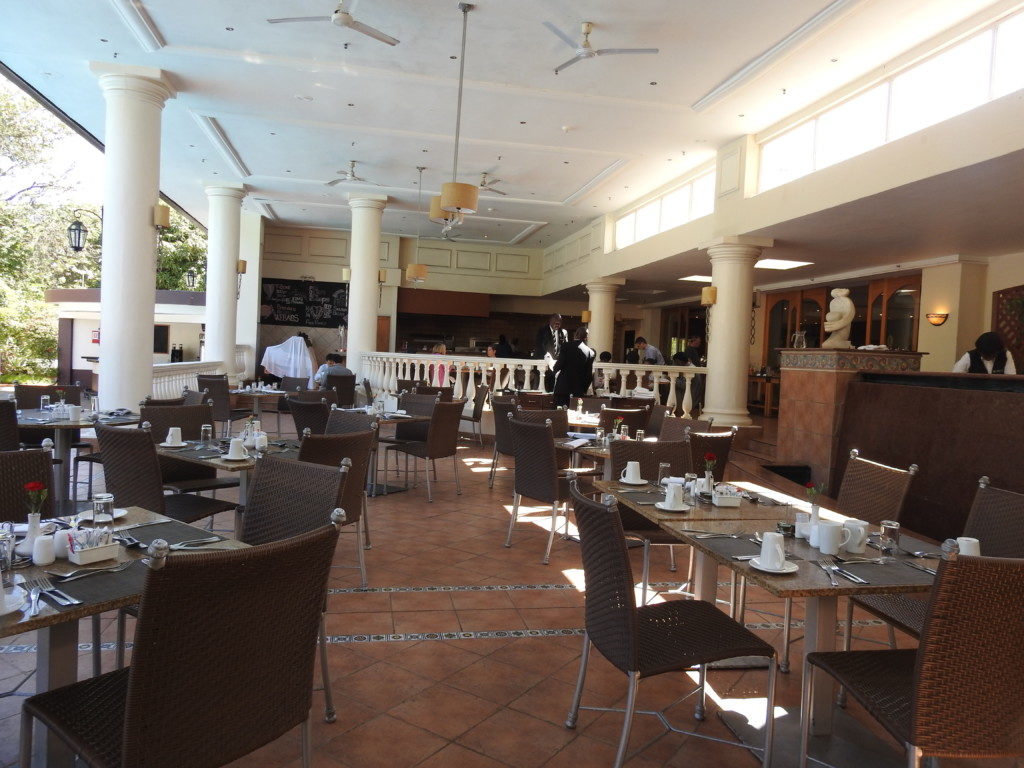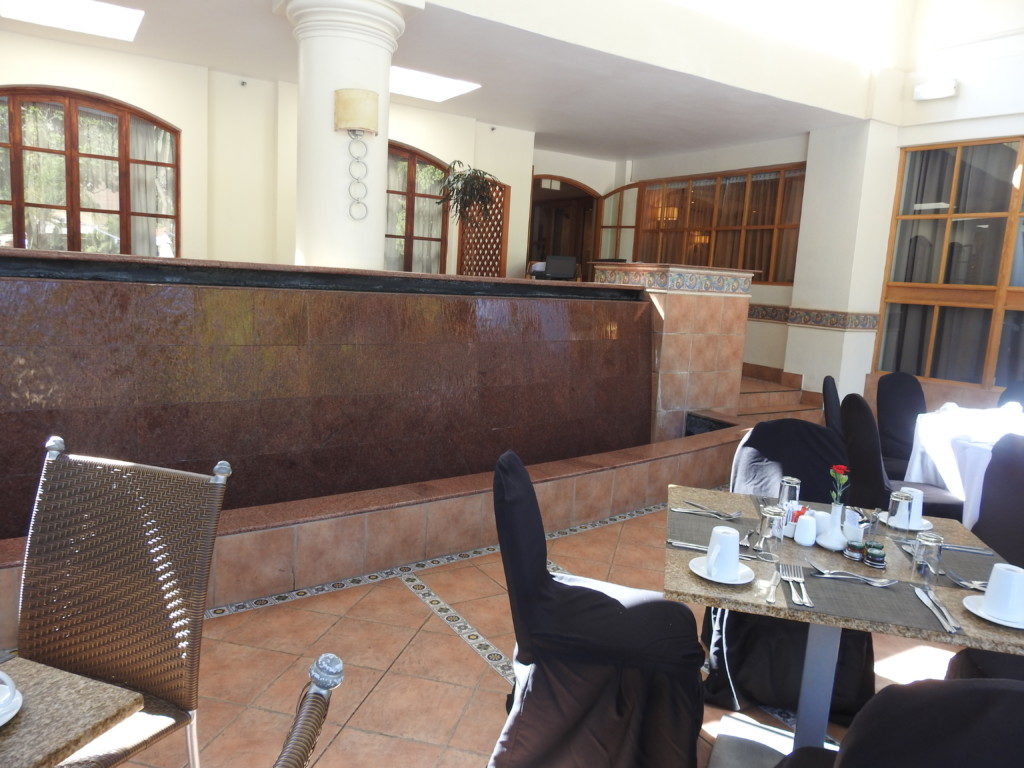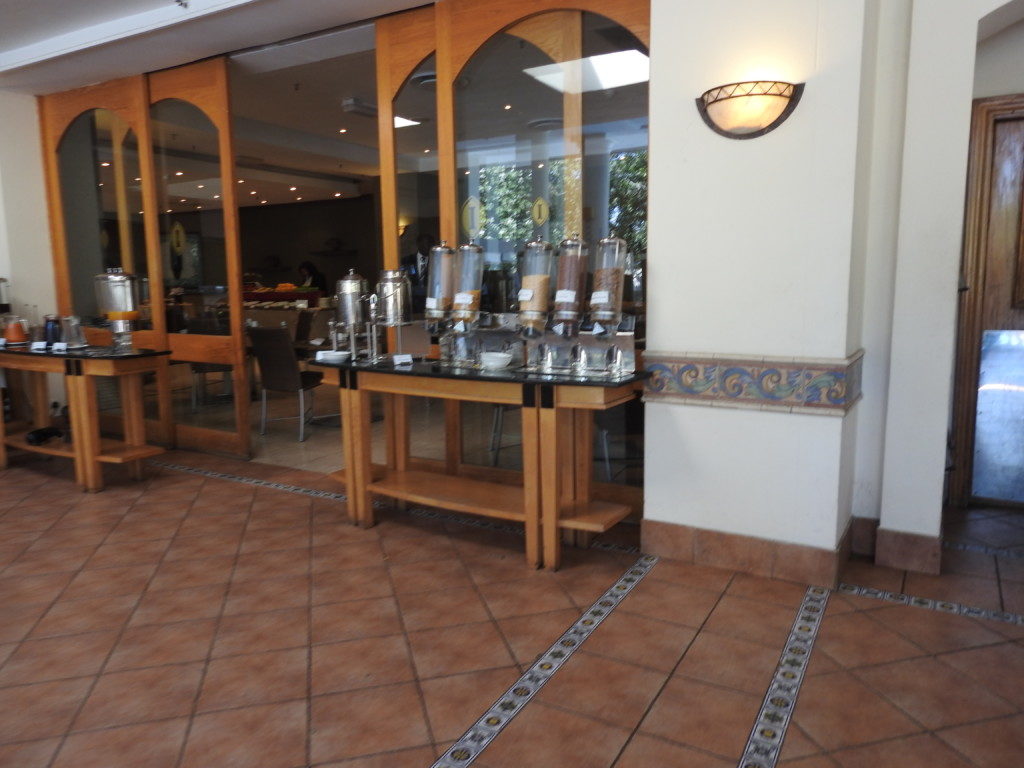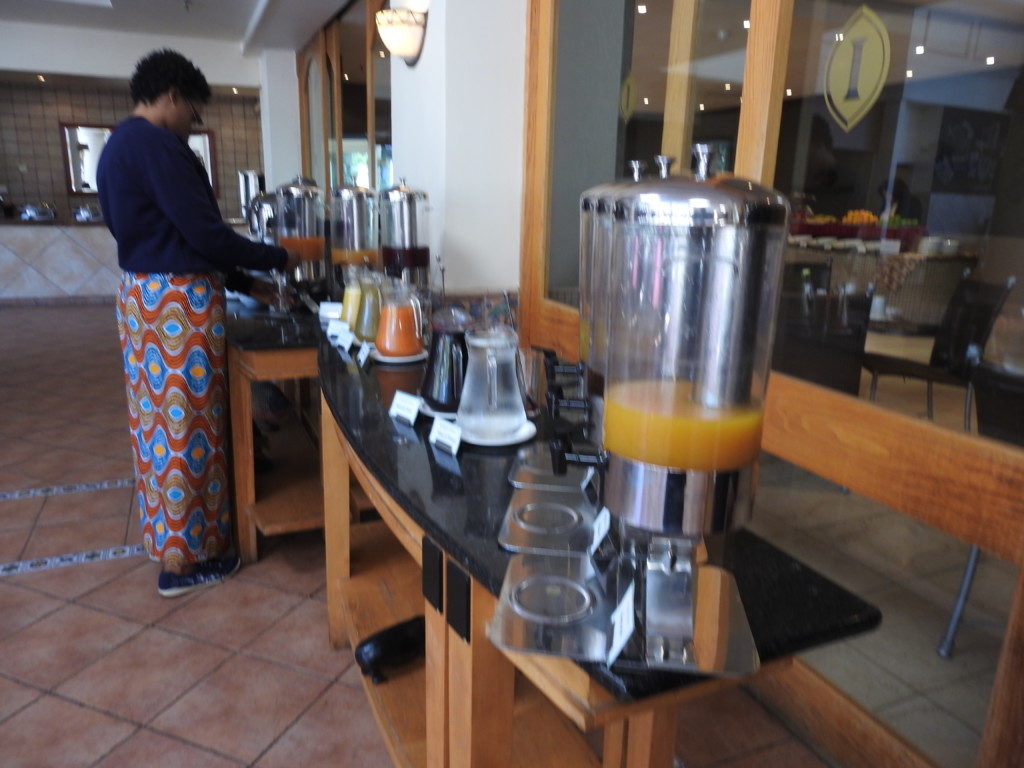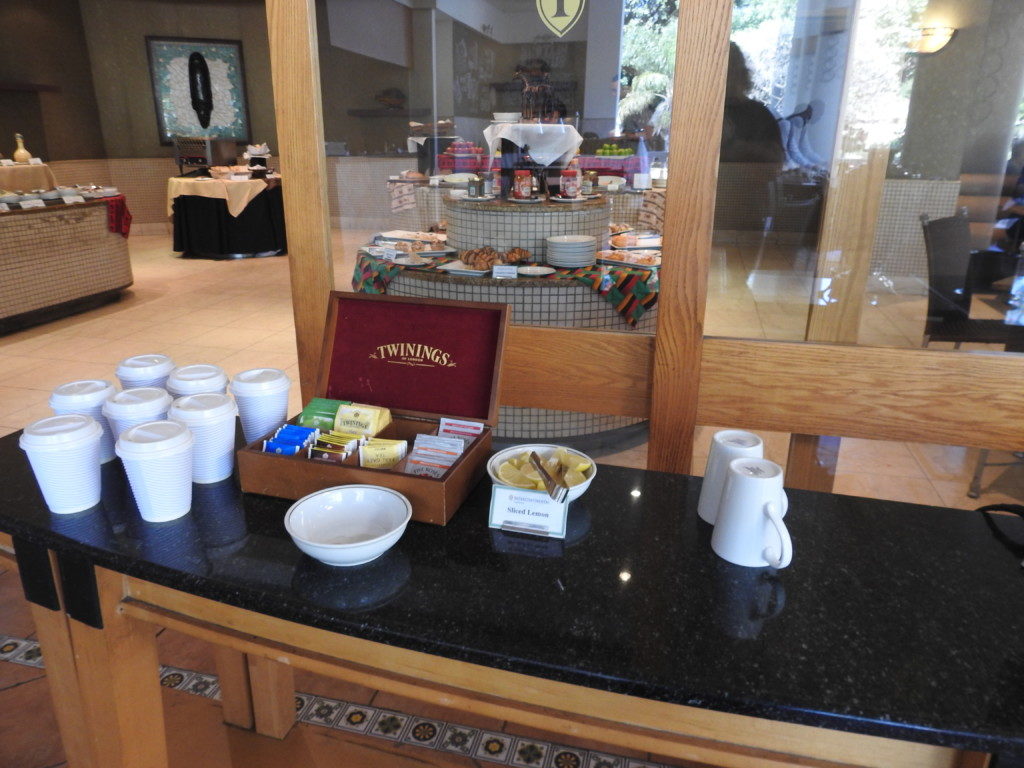 Waffles & pancakes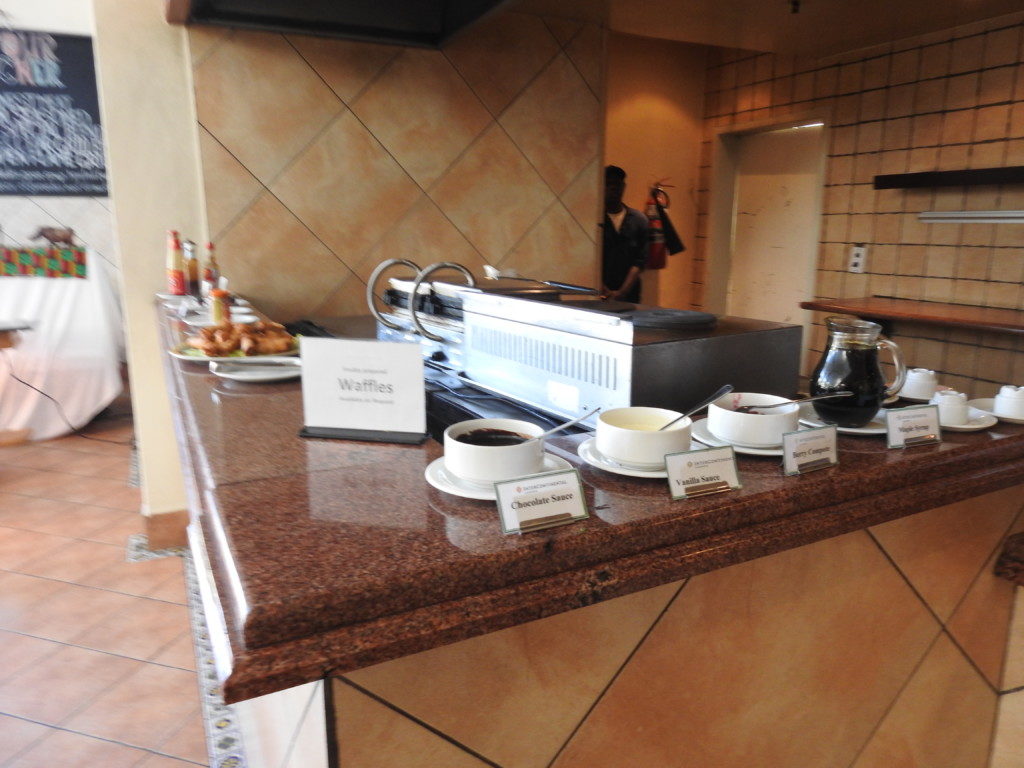 Omelette station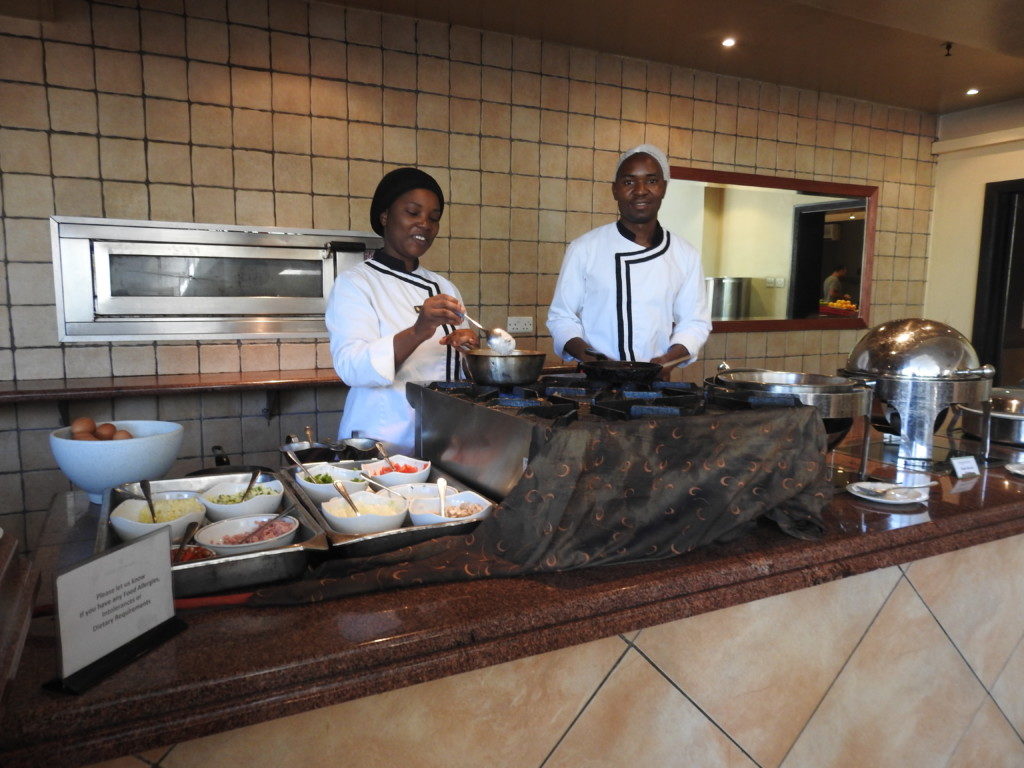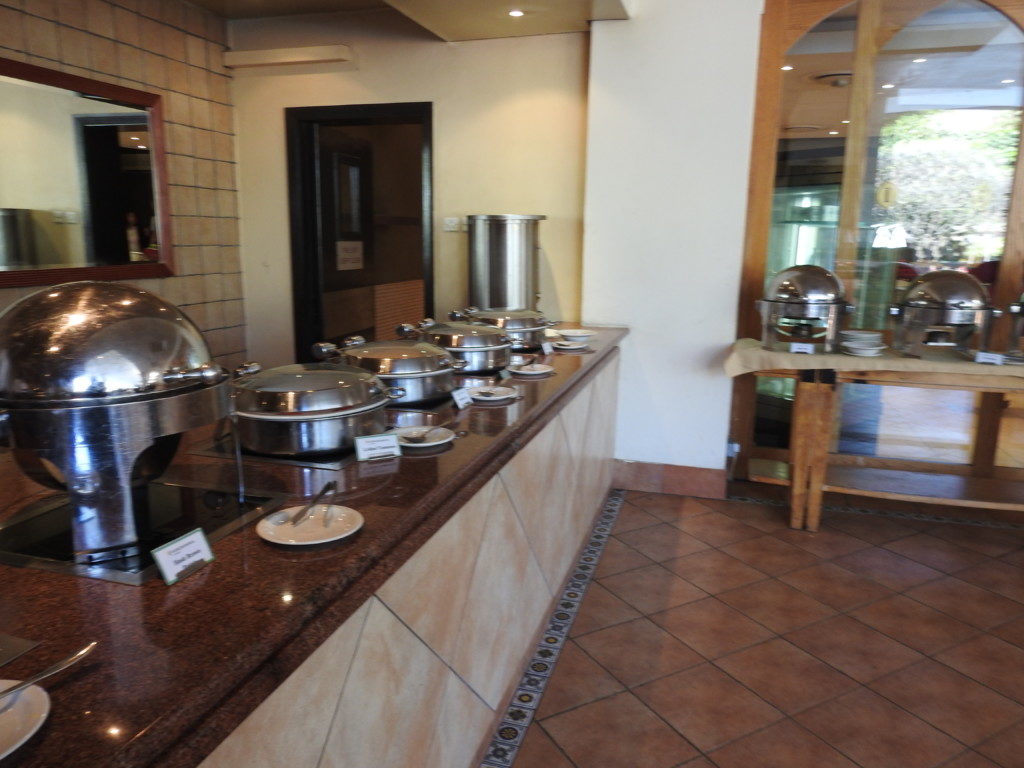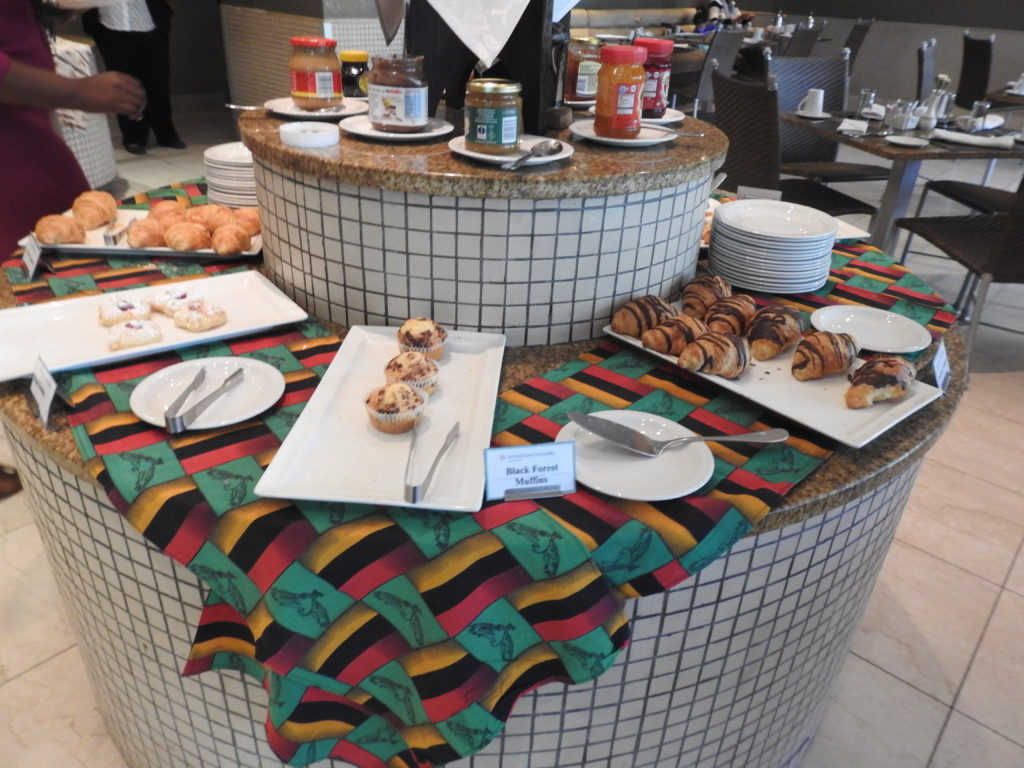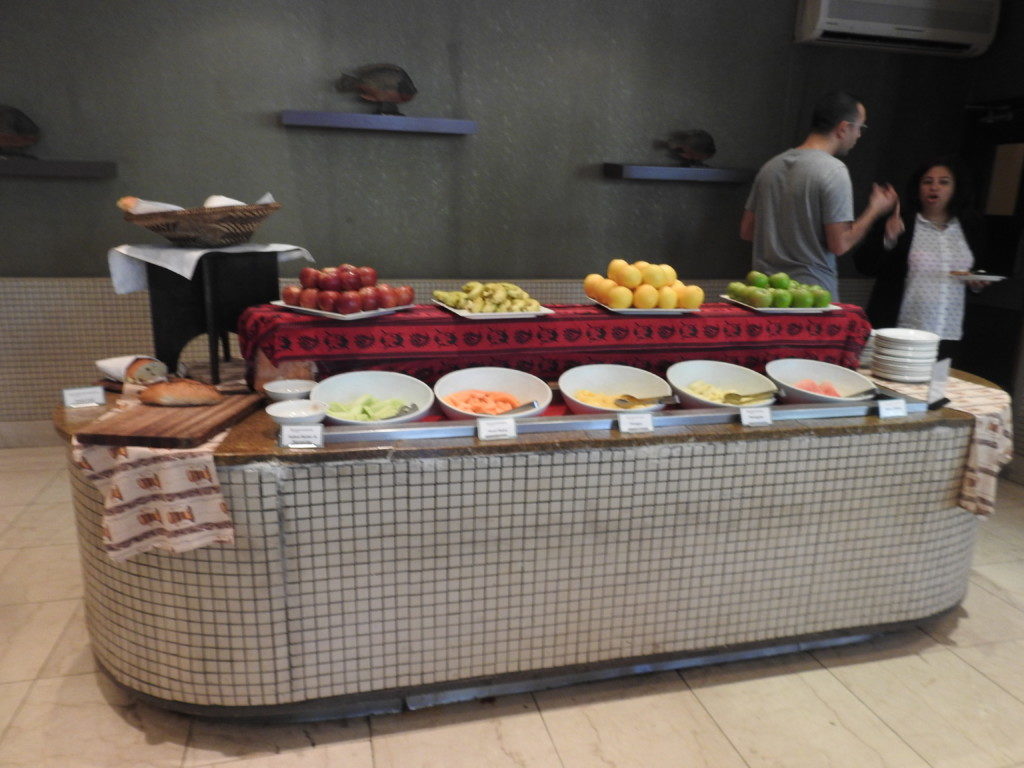 Afterwards we went down to the pool.  It was a bit too cold to swim that day so we just hung out a bit.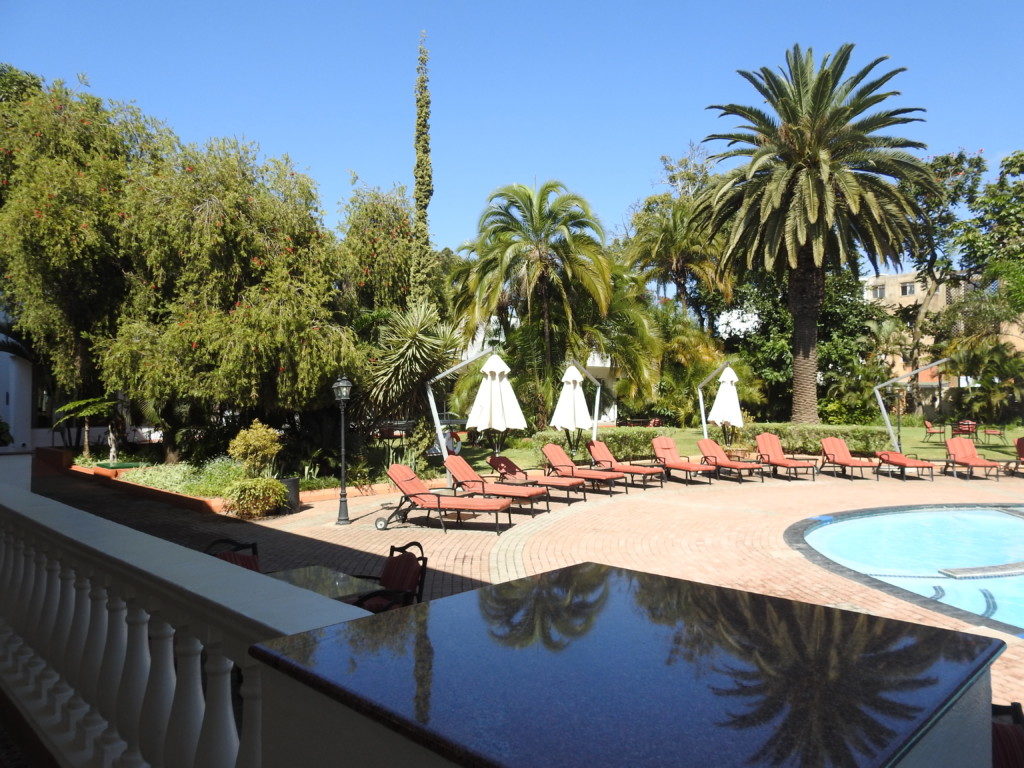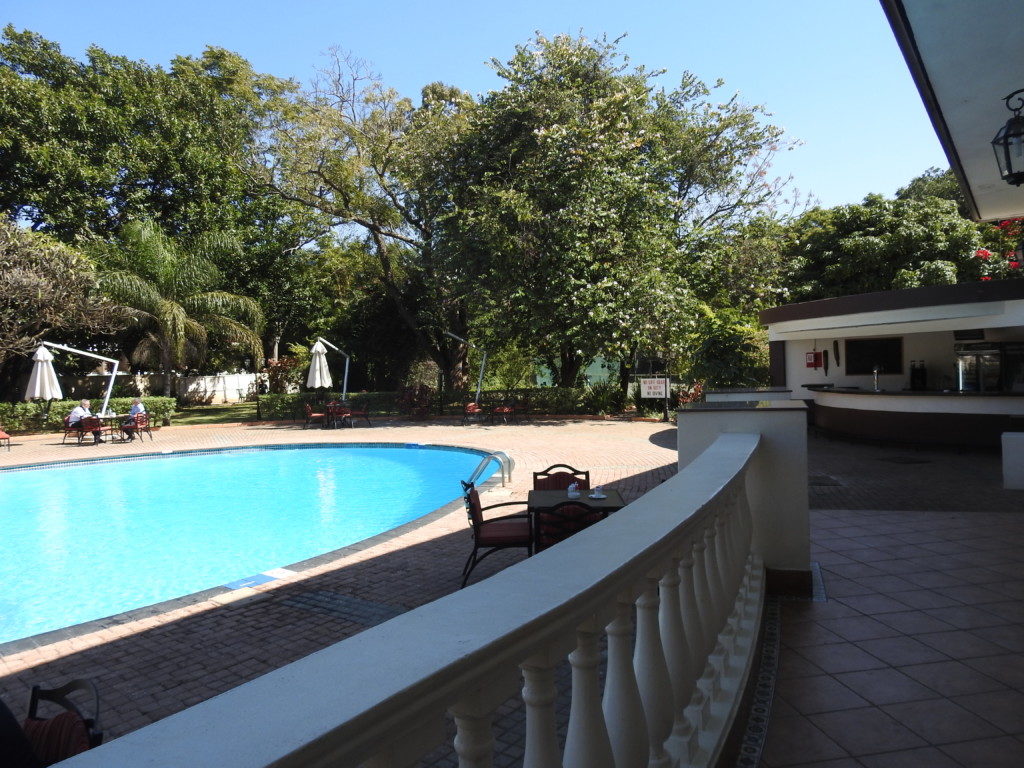 Dark-capped Bulbul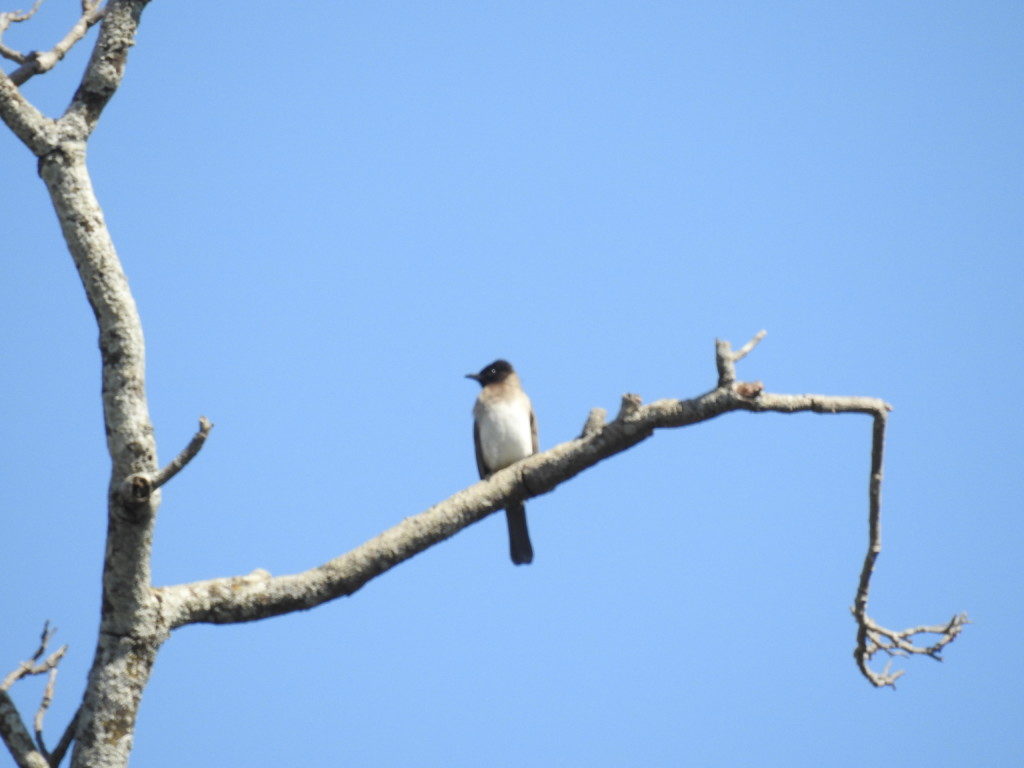 We really enjoyed out stay here and the staff treated us very well.  One man told us where to find cheaper taxis ( the official hotel taxis are expensive) and when check out was delayed due to a new person not knowing how to process the free stay, I was gifted 5000 IHG Rewards points without even asking!  They have a free airport shuttle which waited for us to settle our bill.  The flight was delayed anyways.  I'm happy to recommend the Intercontinental Lusaka!