Conveniently located on the road from Darwin to Kakadu, the Mary River Wilderness Retreat is a worthy addition to any Northern Territory birding itinerary.  It's also close enough for people visiting Darwin on business to make a weekend trip.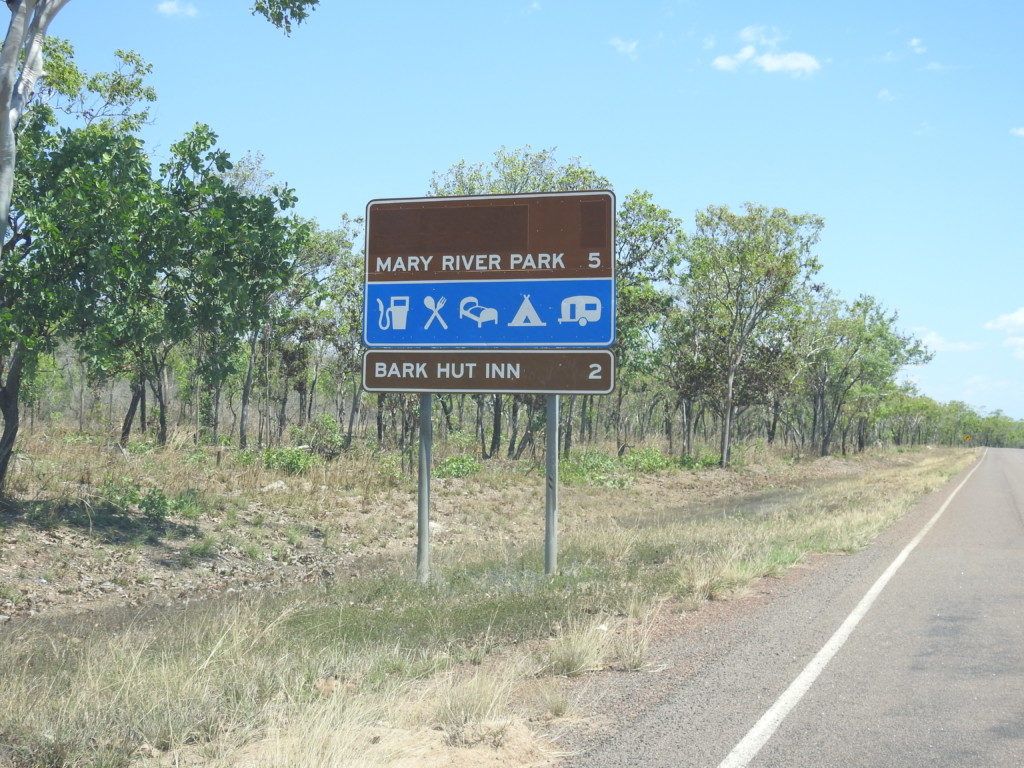 The property is huge and has some amazing birding habitat which is best discovered by hiring a buggy (golf cart).  Of course we did this so look for my report on birding by buggy!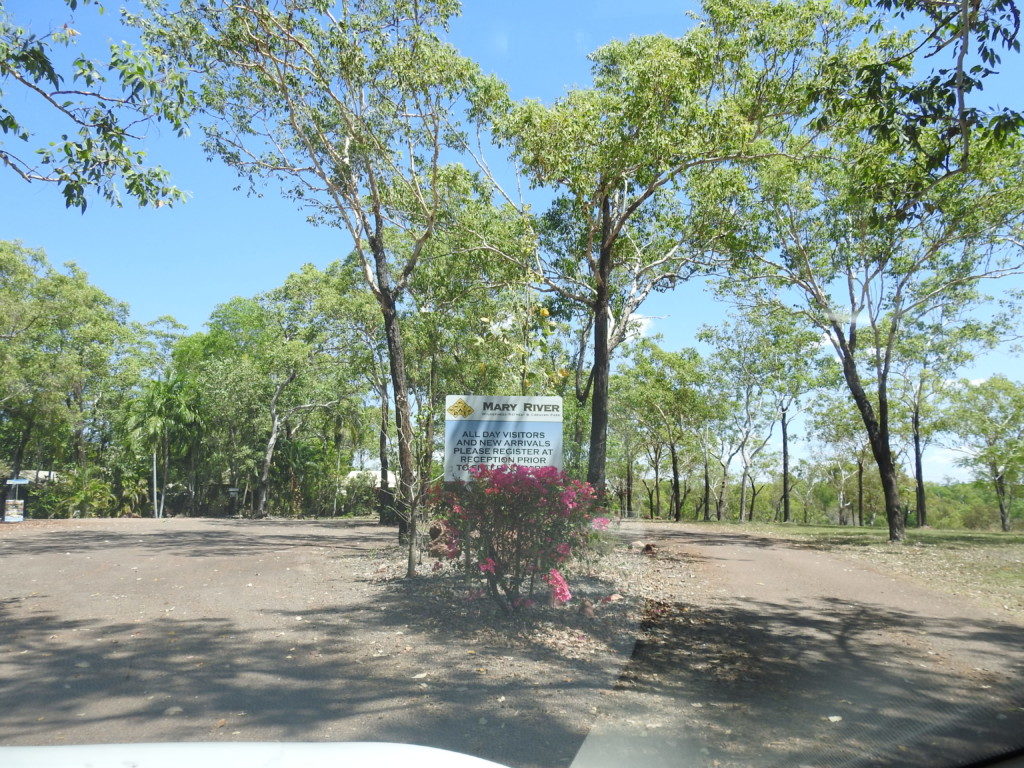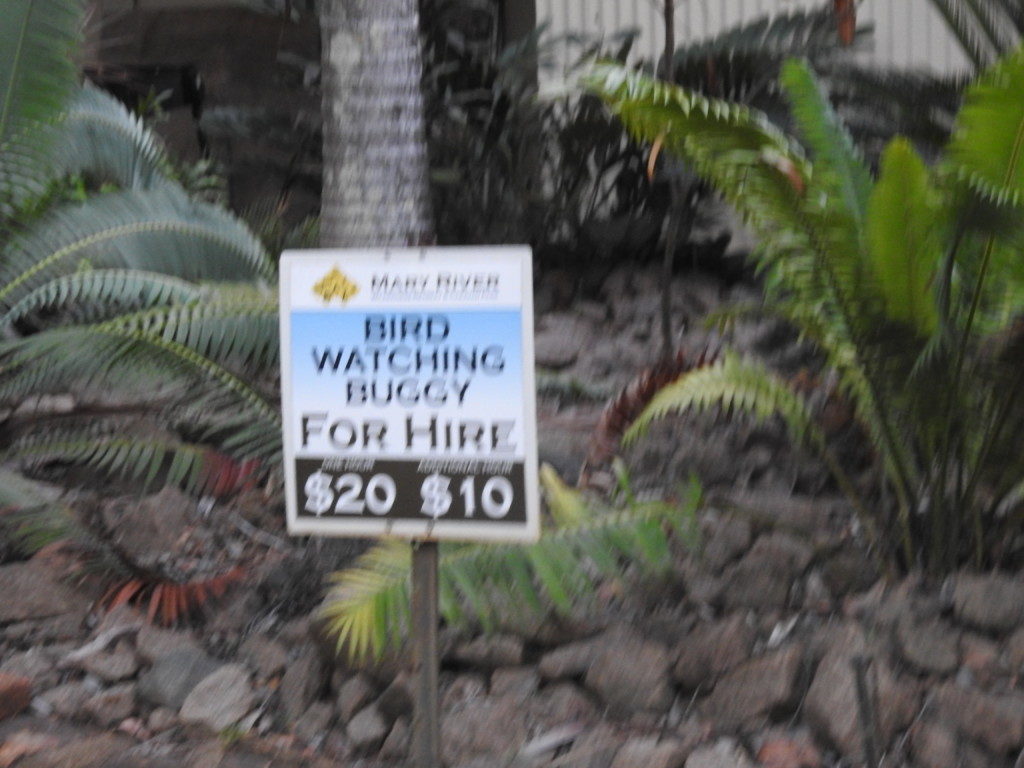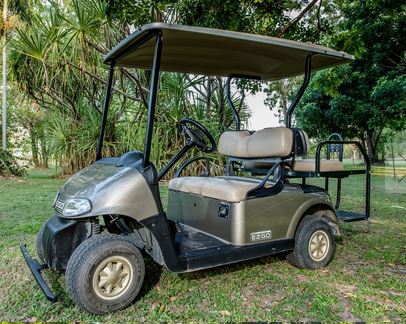 The main building overlooks the swimming pool and houses the reception, shop and restaurant.  This is also the only place to get the wifi connection.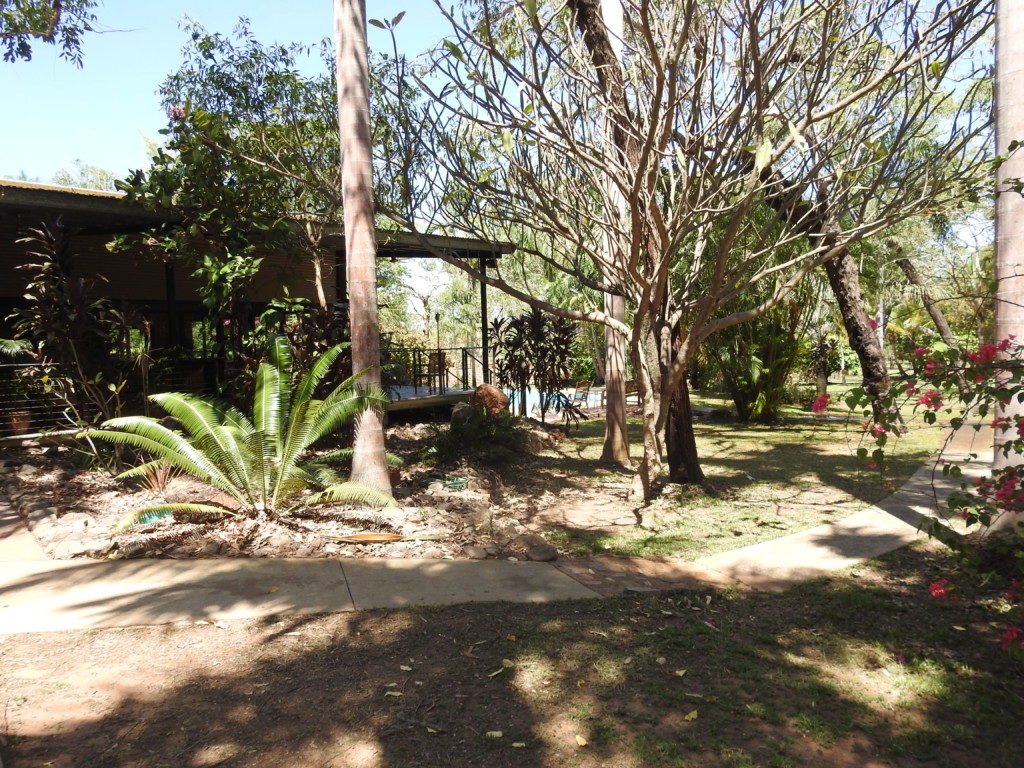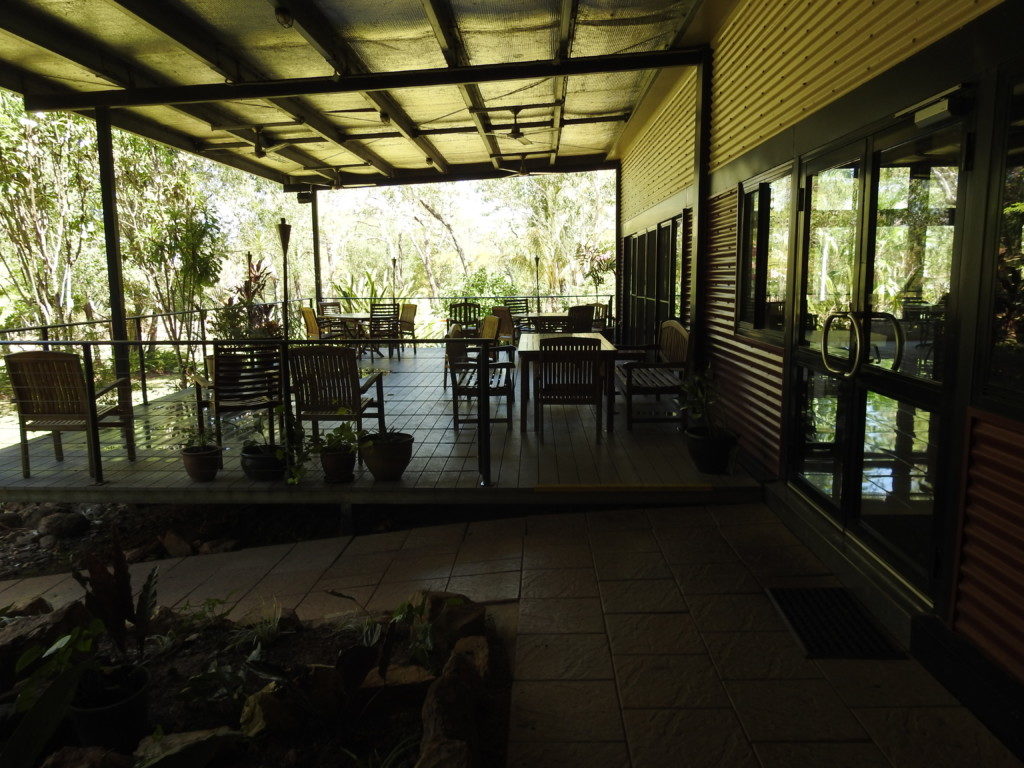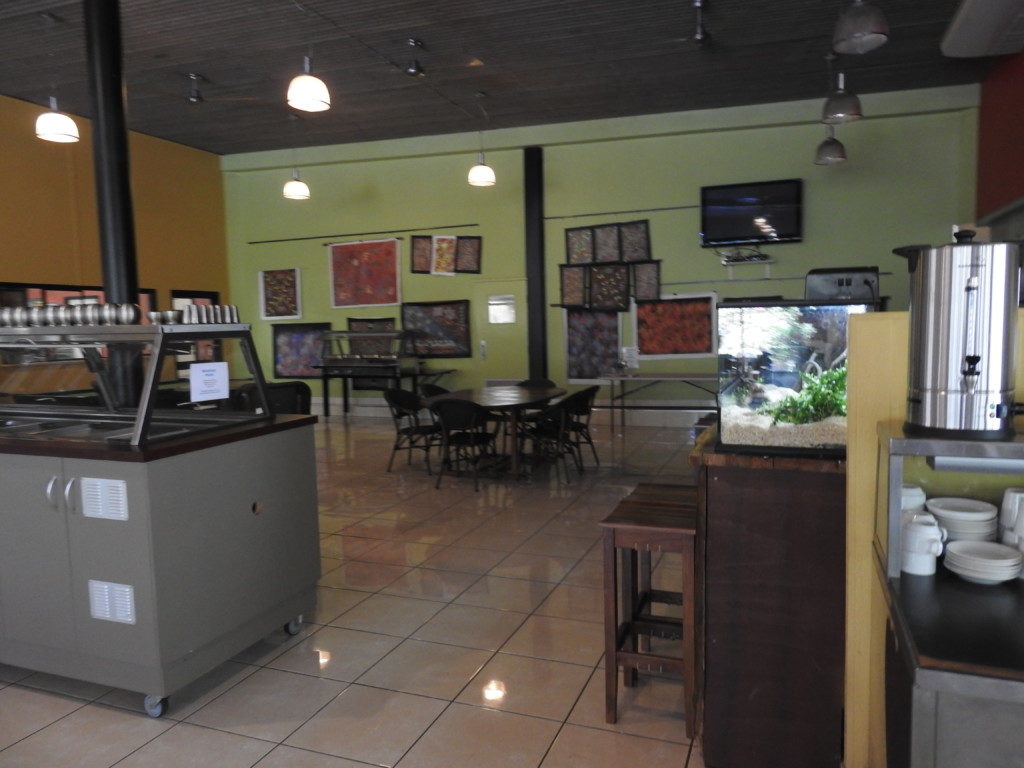 Nice display to show off the local birds!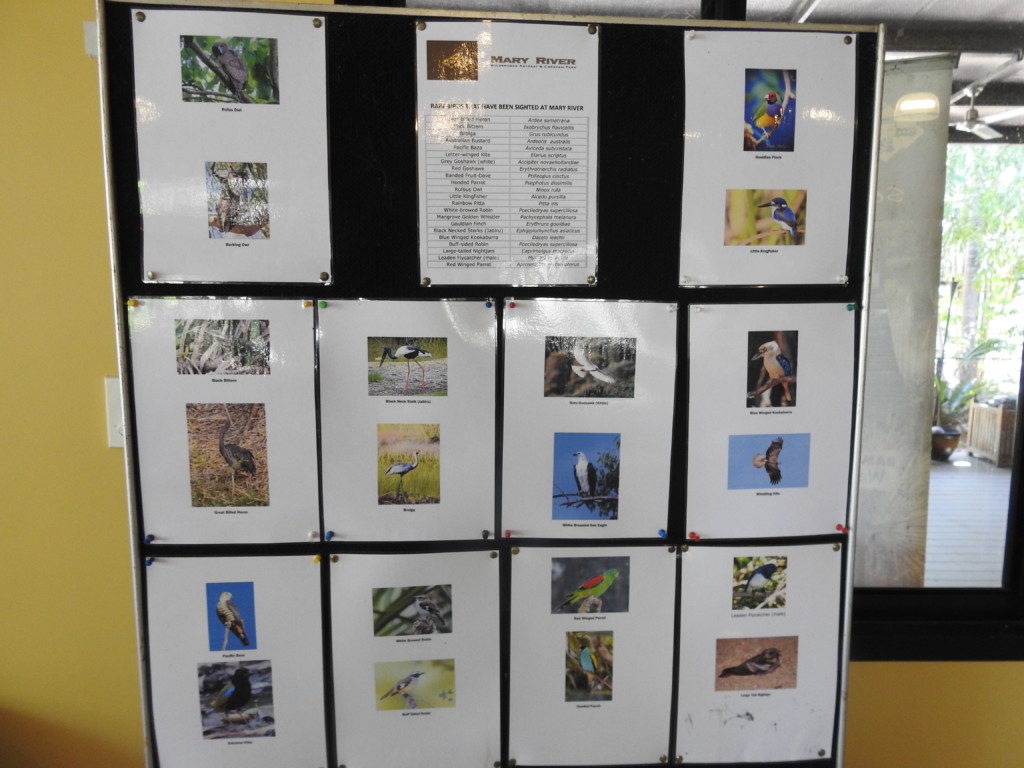 This was our bungalow.  As you can see, they aren't large but are set up well for budget accommodation.  They do have larger but more expensive bungalows and safari tents as well.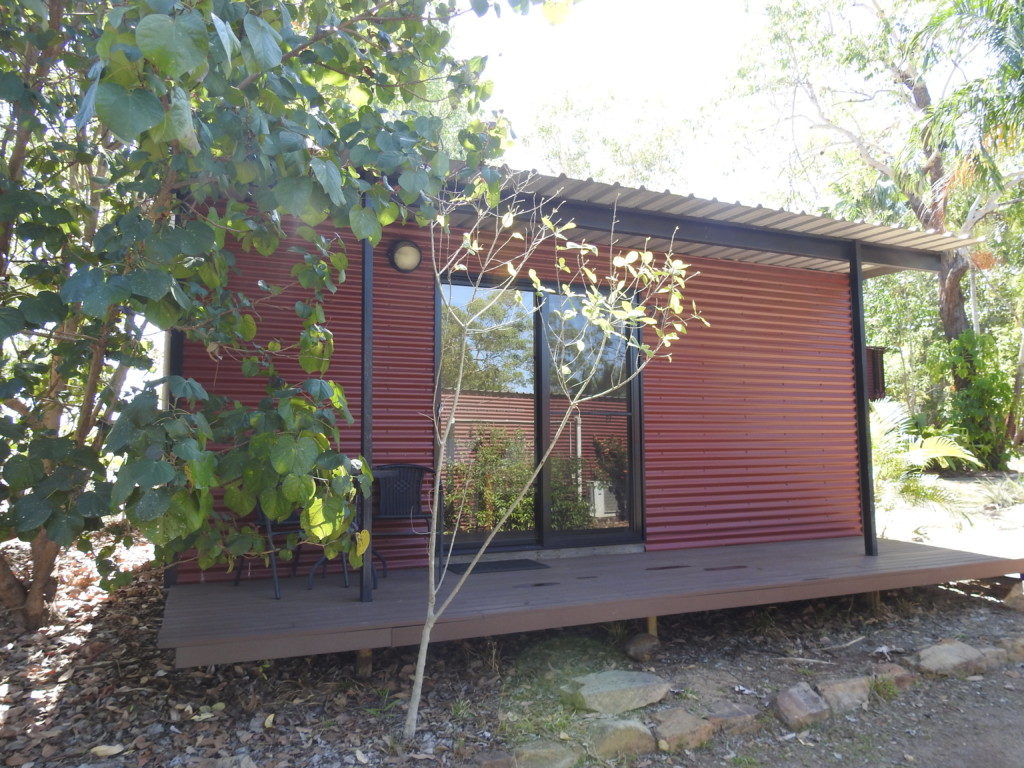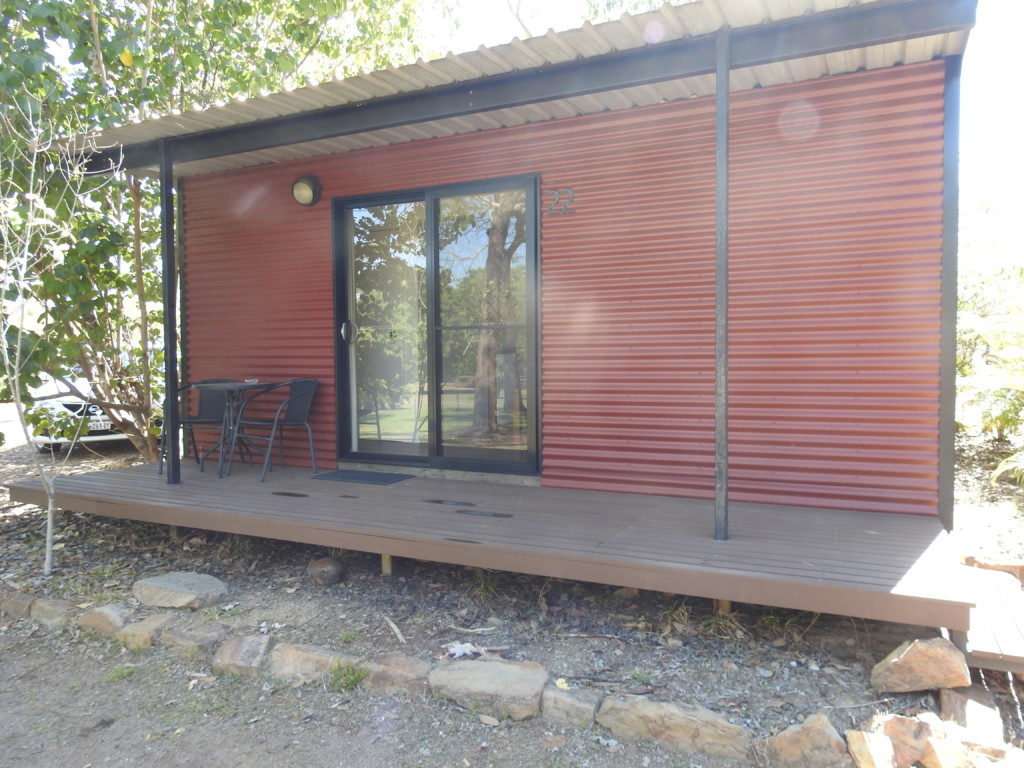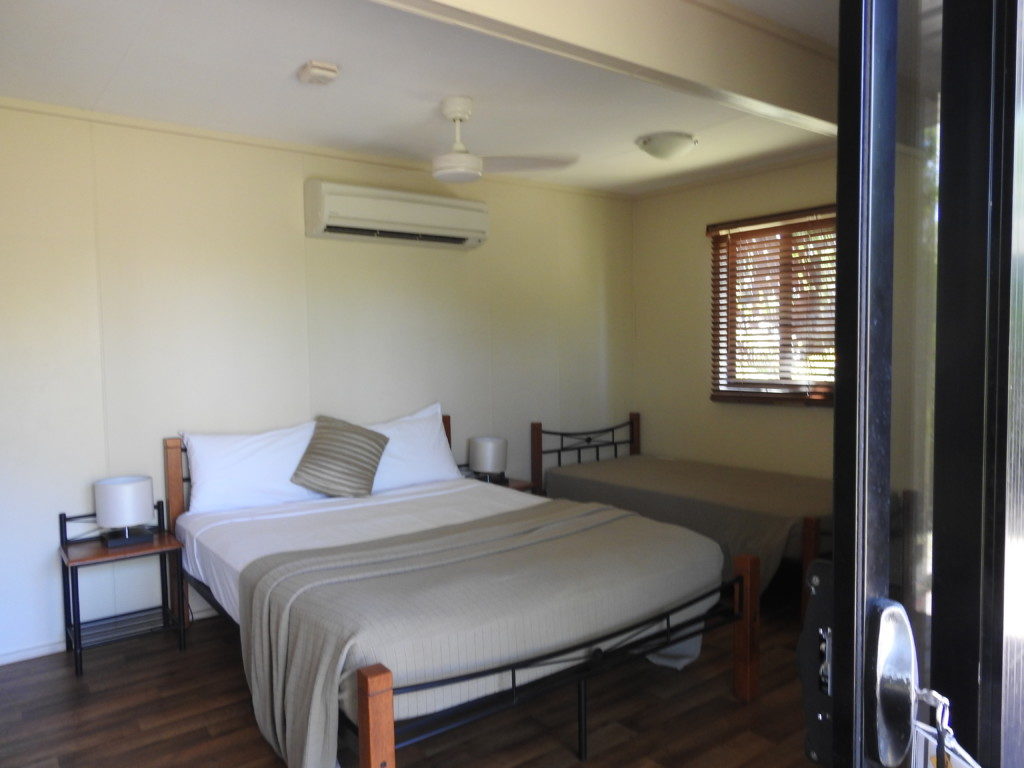 No cooking facilities but they do have a small fridge so suitable for sandwiches, salads and other non-cooking meals.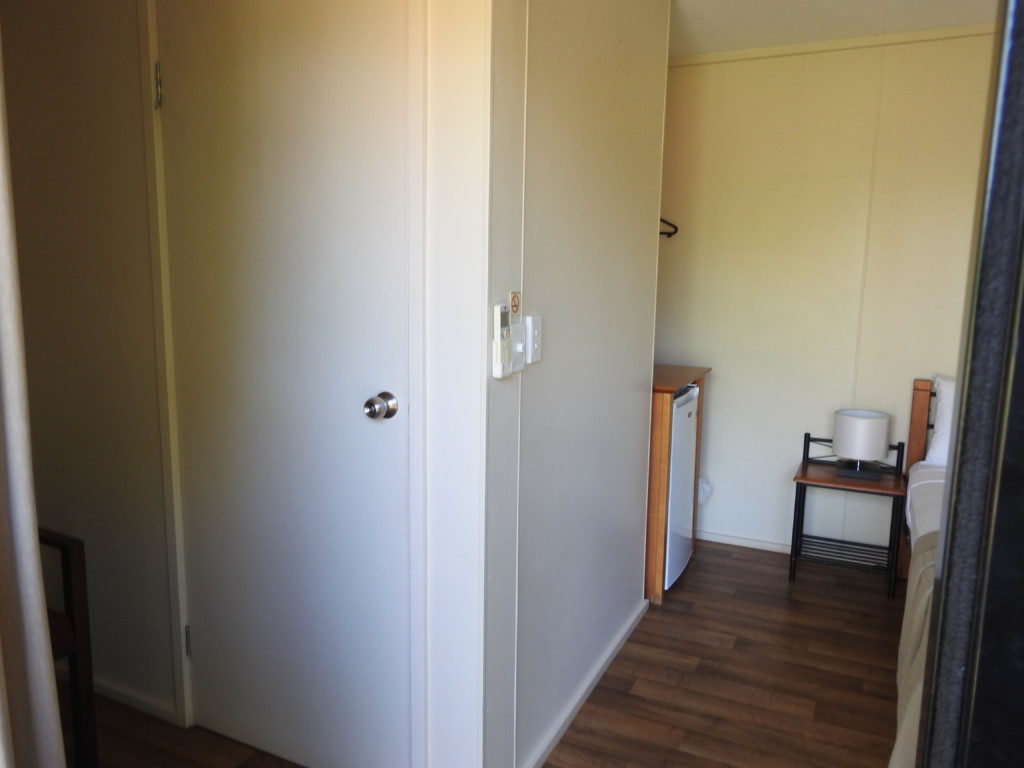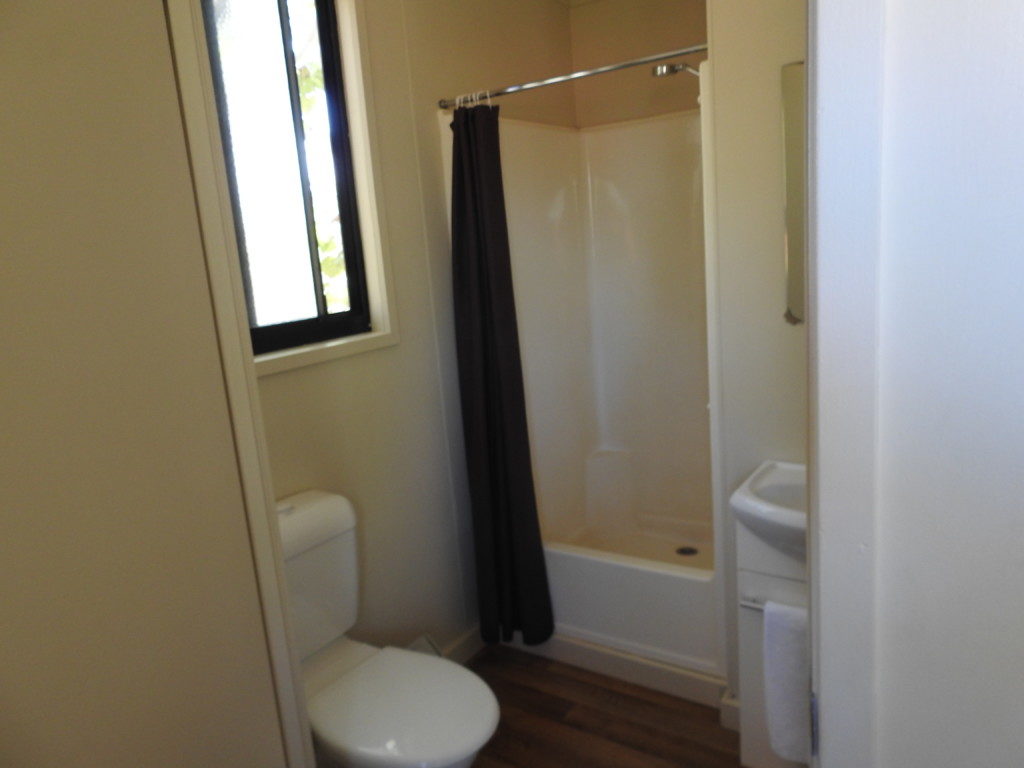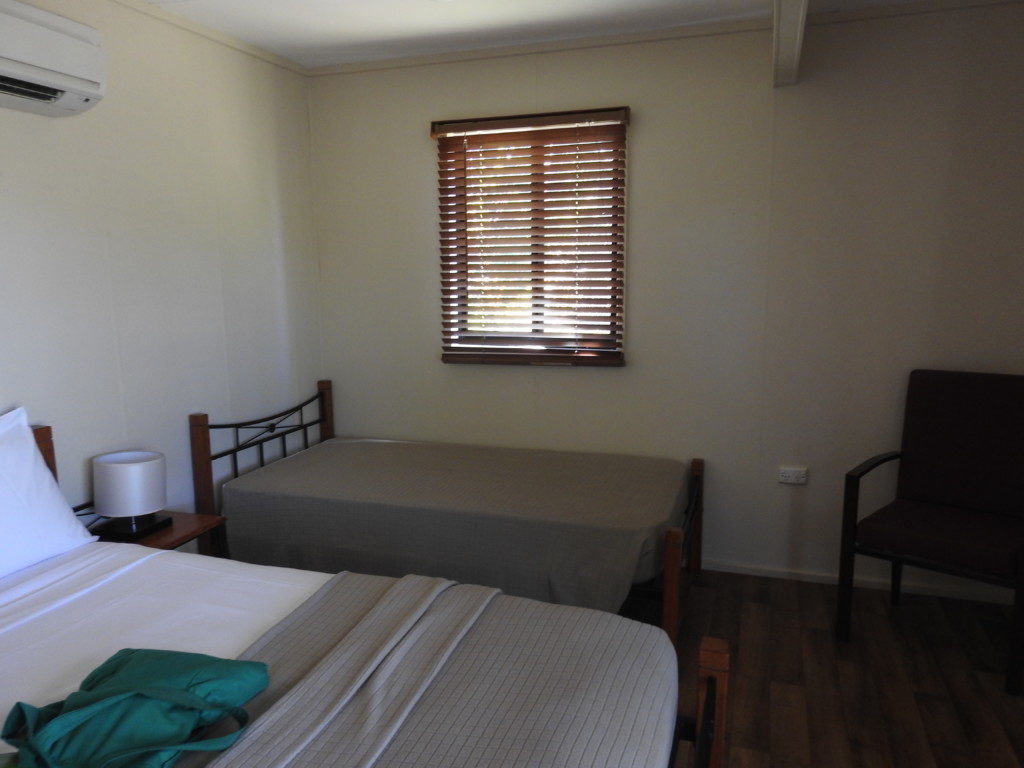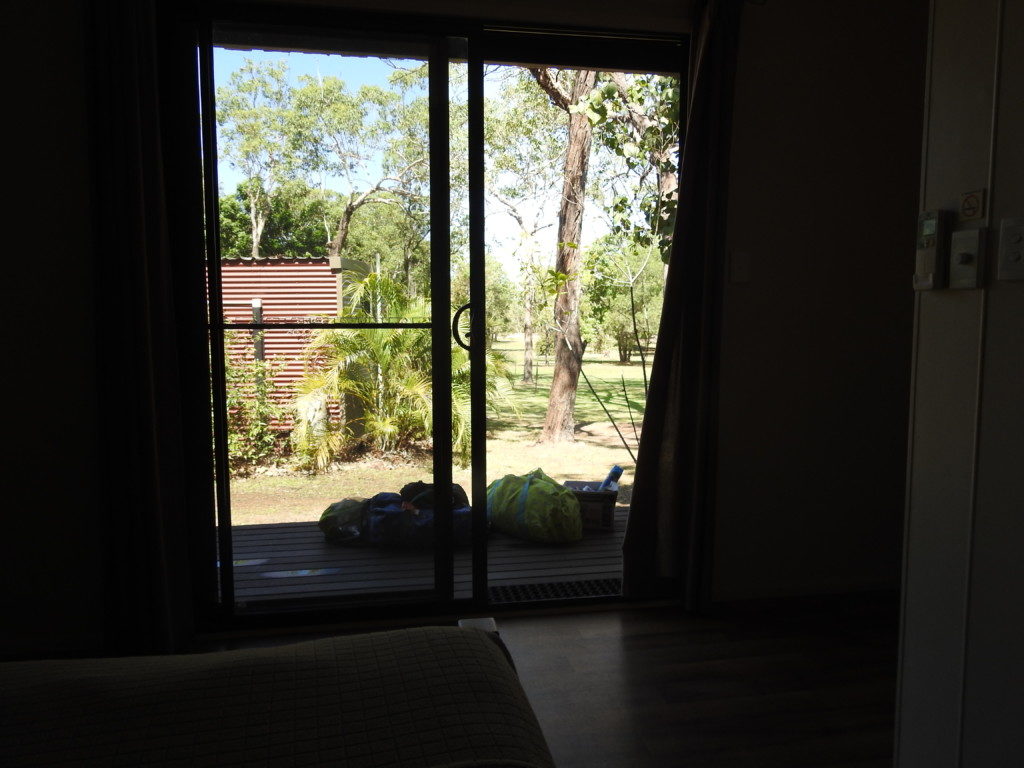 Just relaxing on the deck, birds can be seen flying from tree to tree.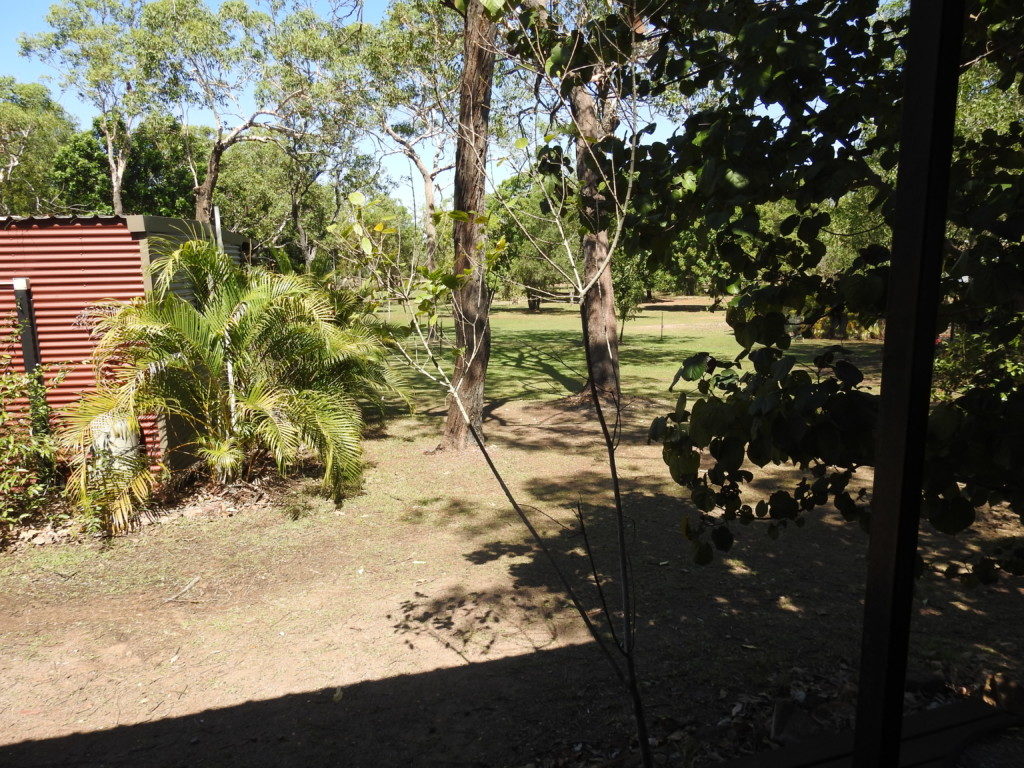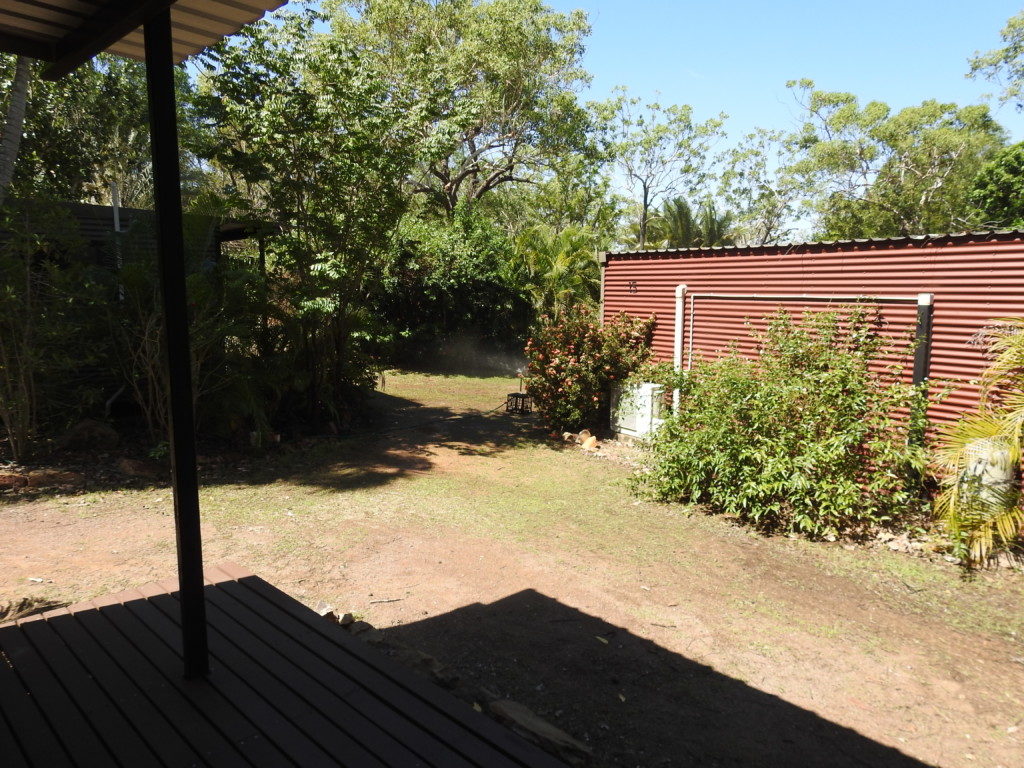 My husband cooled off in the pool while I used the wifi.
A few garden birds.
Torresian Imperial Pigeon (I think, can't see all of him)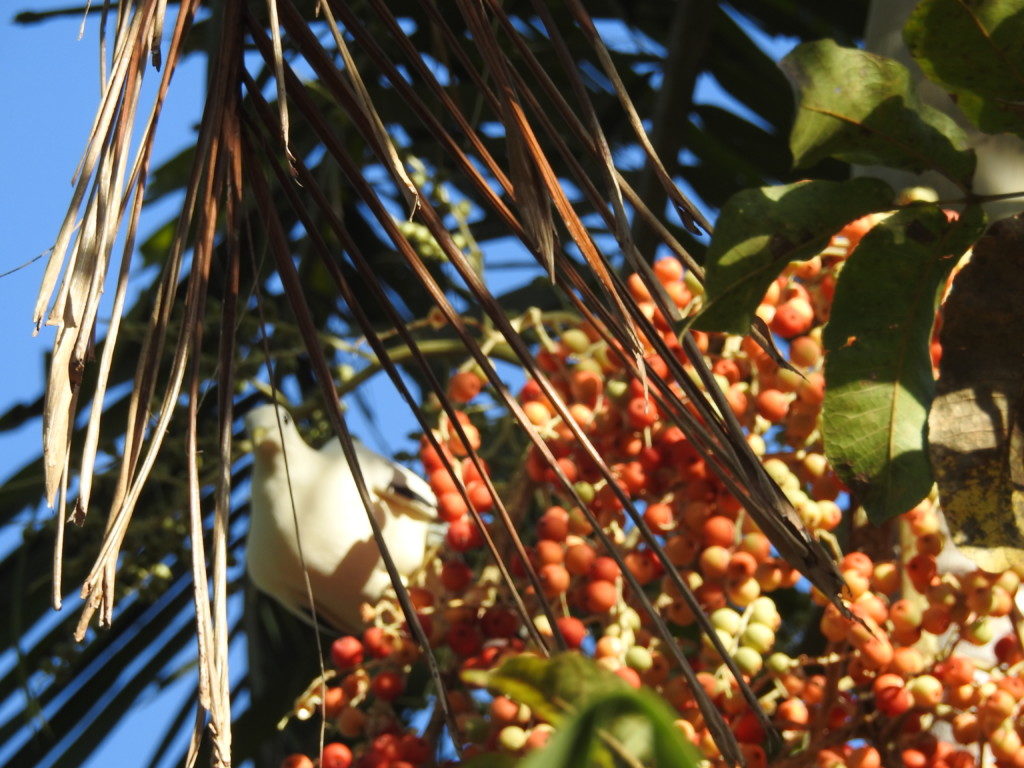 Spangled Drongo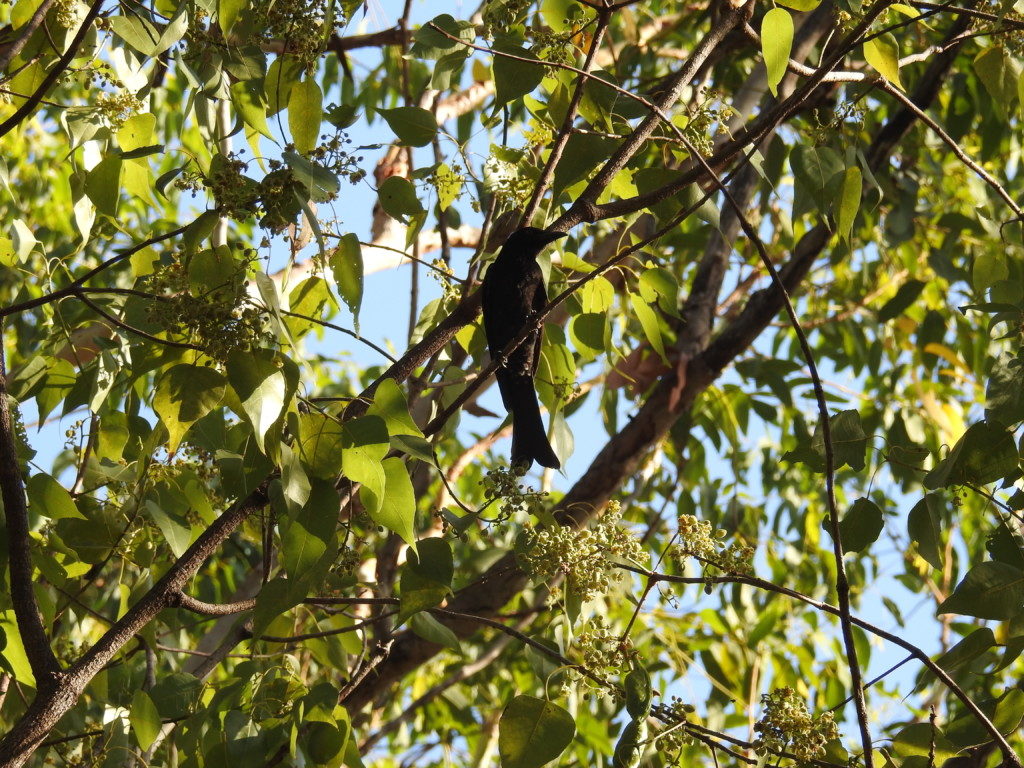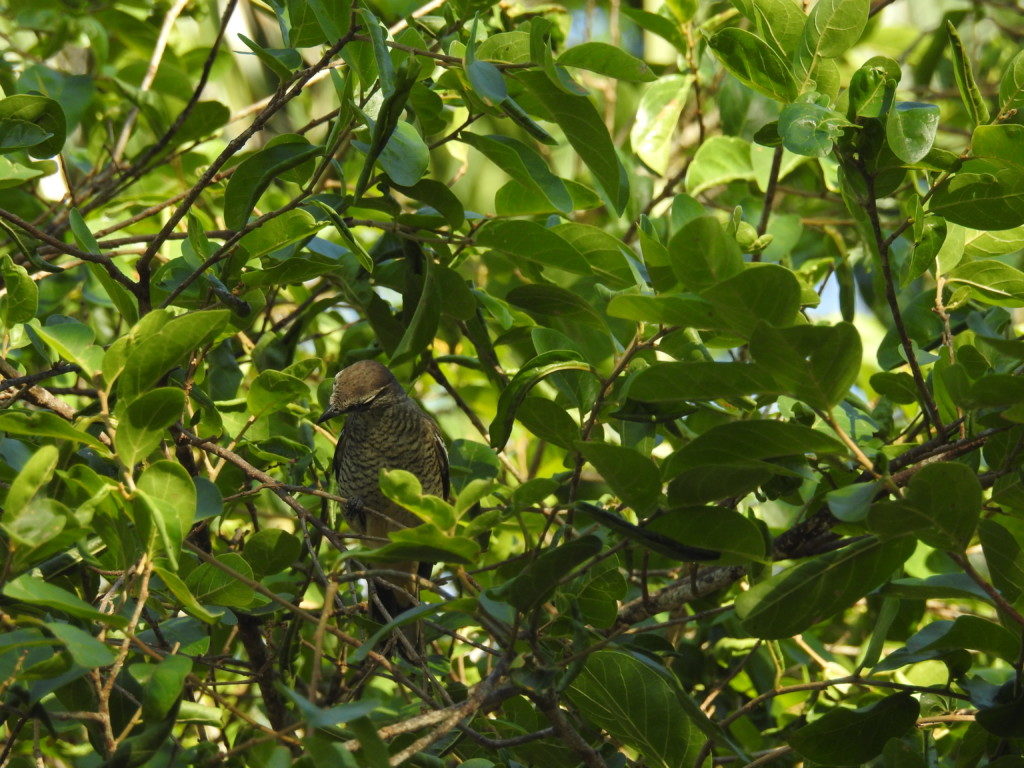 Mistletoebird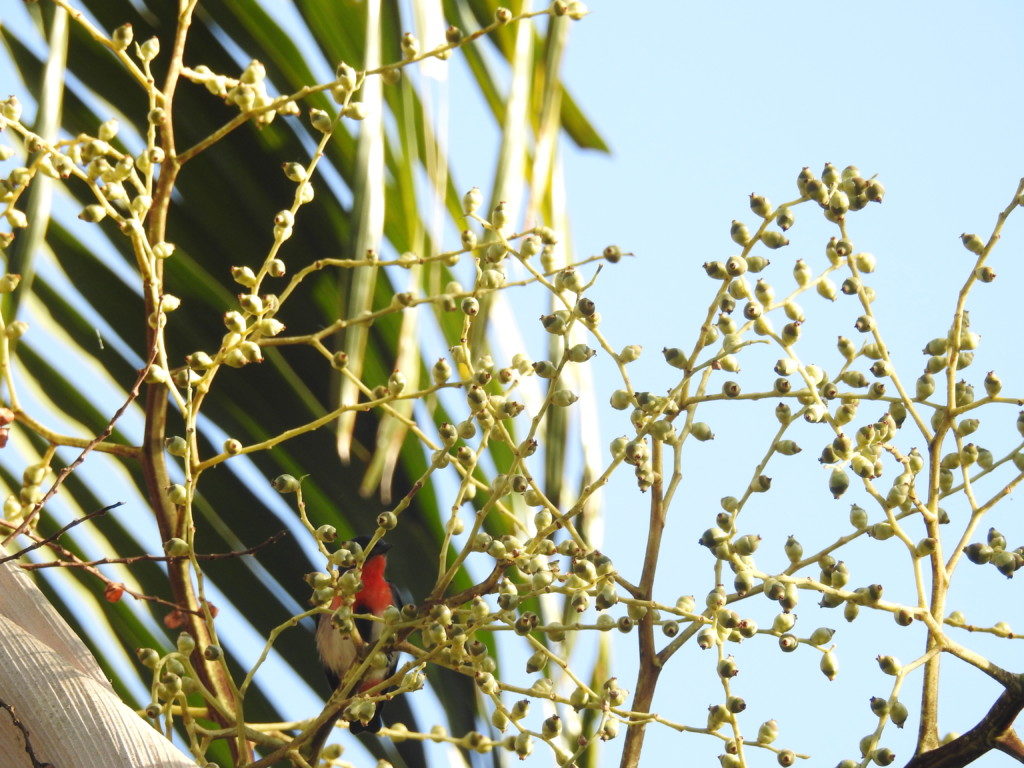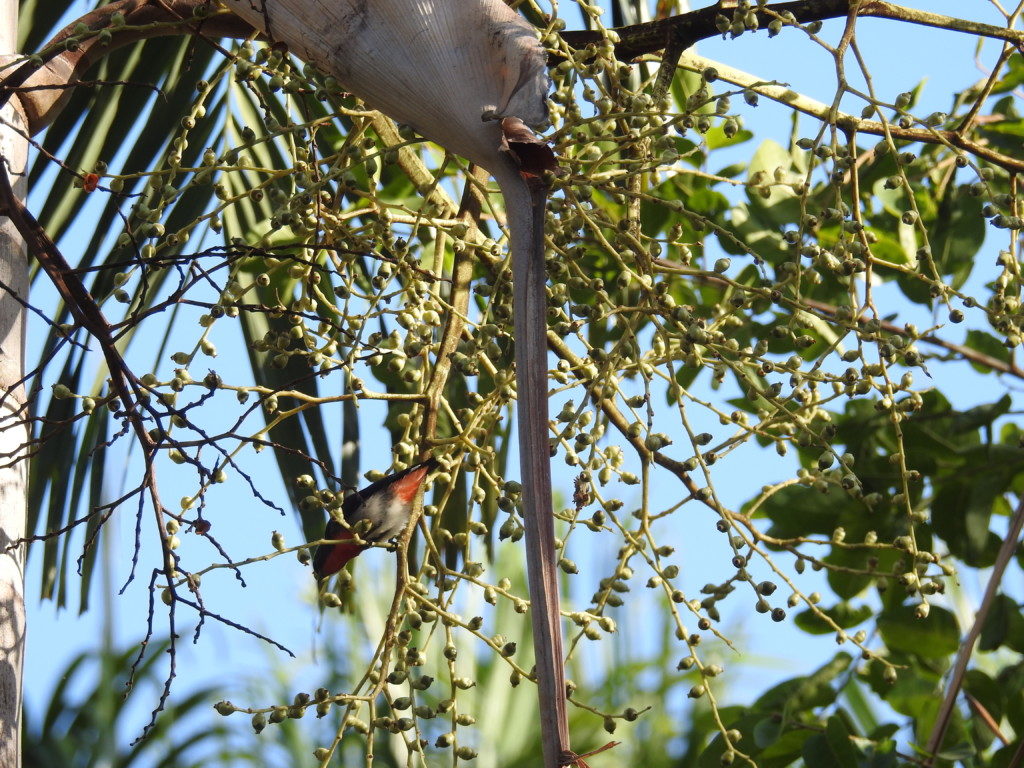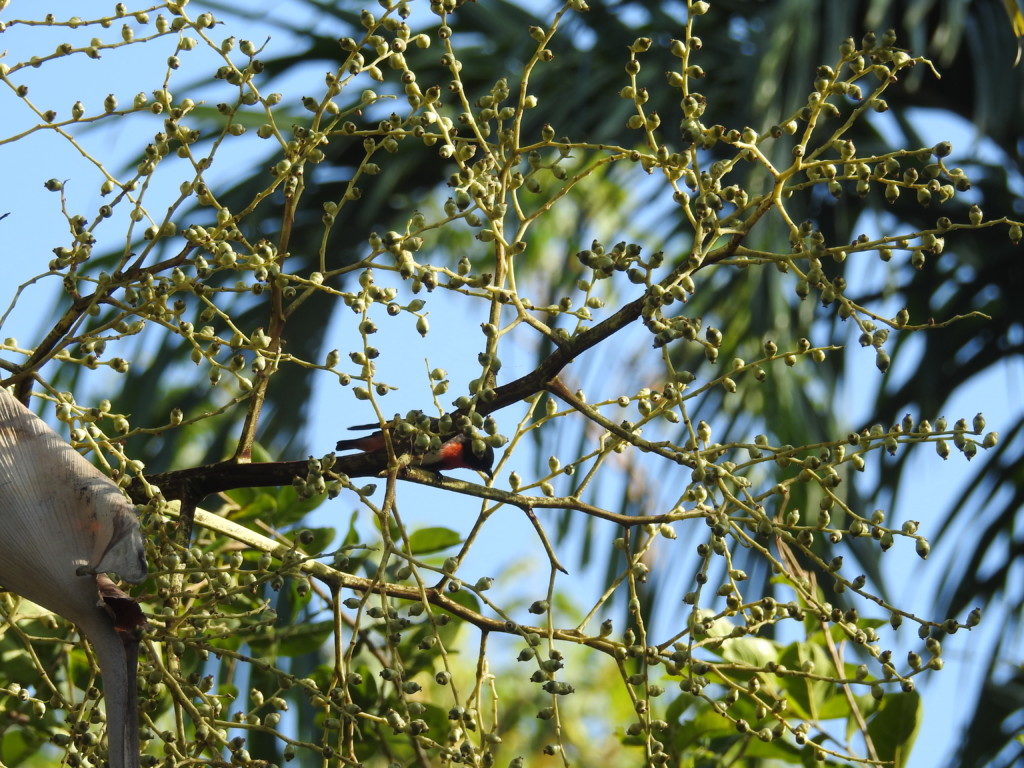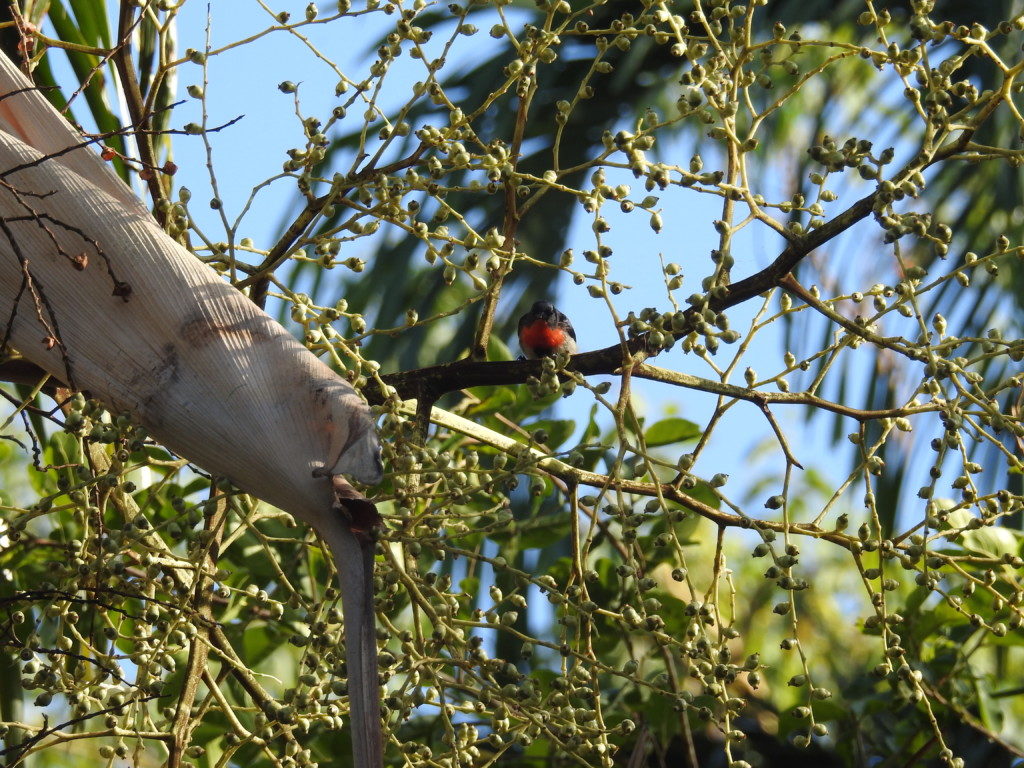 Red-collared Lorikeet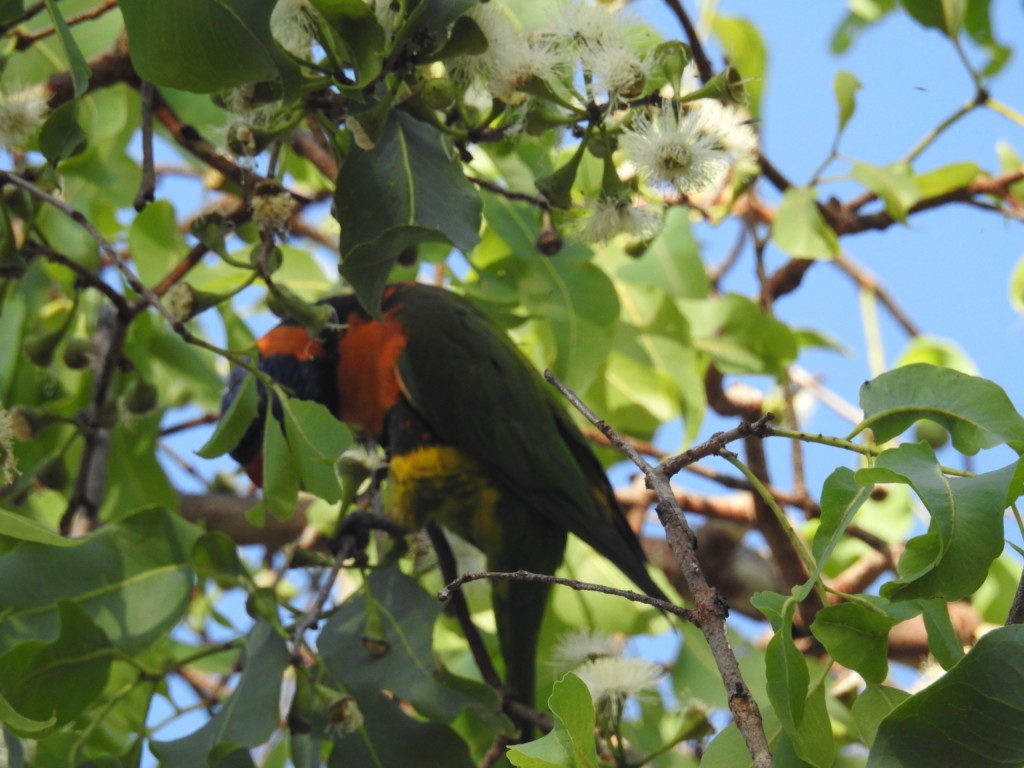 I need some help with these.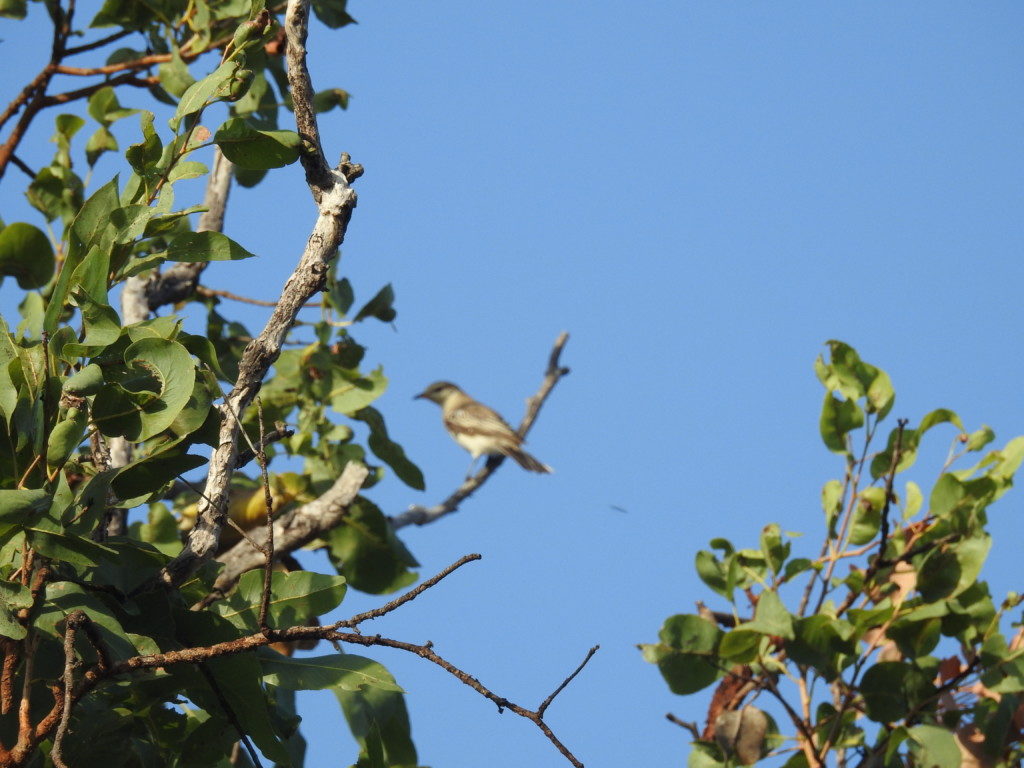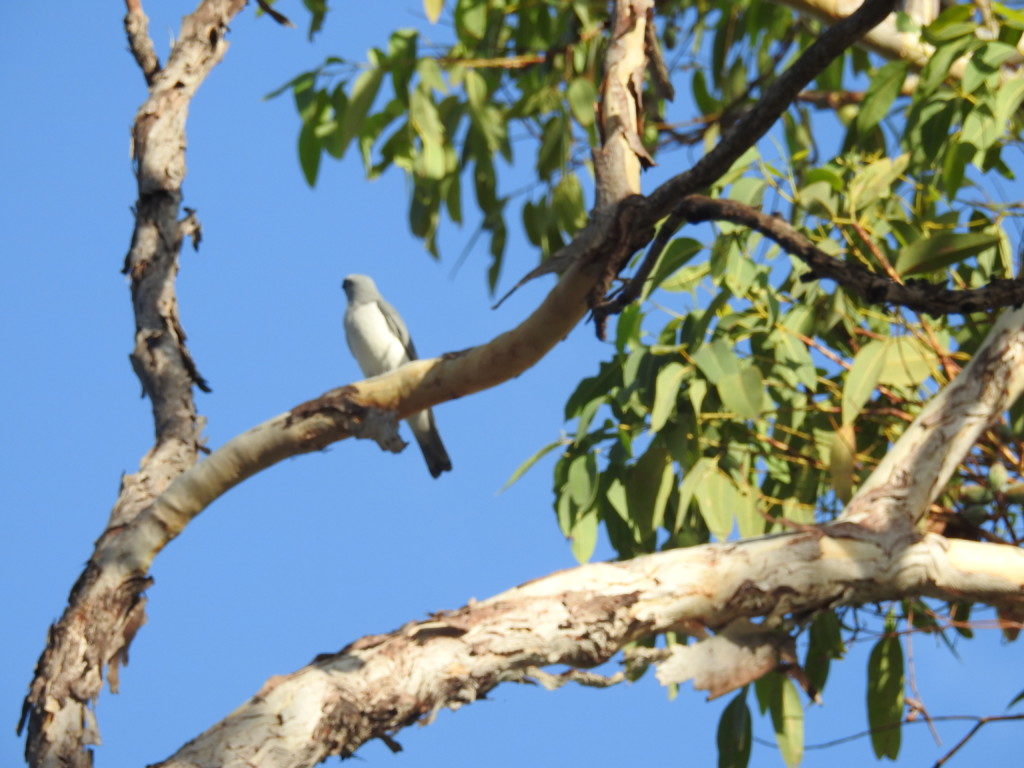 Not pictured but positively ID'd by a guide staying in the next bungalow from Experience the Wild was a Dollarbird.  He said it was the first one of the season and I reckon he would know!  I ran for my camera but the uncooperative bird had left the scene.
I really liked Mary River Wilderness Retreat and would love to come back for a longer stay sometime.  You can book on their site or try the usual booking agents like Pointshound or Rocketmiles to earn miles for your booking.