Crooked Tree Wildlife Sanctuary is not only one of the best places to go birding in Belize, it's also one of the easiest to get to.  It's located about halfway between Belize City and Orange Walk.  If you are staying at one of the lodges inside the sanctuary, you can arrange for them to pick you up at the airport for about $70.  If you are staying in Belize City, any bus that is headed to Orange Walk or further can drop you at the junction from which it's about 3 miles to the sanctuary.  Theoretically you could make a day trip from town if you get the first bus of the day at 5:30 am, but I strongly advise you spend at least one night at one of the lodges inside the park.  If you're on a cruise ship, I would suggest contacting one of the lodges below to organize transport and a guide.
The Belize Bus website also has a schedule for buses from Belize City direct to Crooked Tree village.
Bus service to Crooked Tree
Jex and Sons Bus Service provides bus service between Belize City and Crooked Tree.
Buses depart from Belize City Monday to Friday at 10:50 am and 4:45 pm; Saturday at 10:50 am; no bus on Sunday.
Buses depart from Crooked Tree at 6:30 a.m.
Trip time: about 1.25 hours
Fare: BZ$3.50
Using airline miles to get to Belize is very easy from the USA, please see my guides to Central America and Belize.
There are 3 eco-lodges inside the sanctuary:
Crooked Tree Lodge – Trip Advisor reviews – My review
Bird's Eye View Lodge – Trip Advisor reviews
Tillett's Village Lodge – Trip Advisor reviews
More details about visiting the sanctuary come from the Belize Audubon site.
With 16,400 acres of lagoons, creeks, logwood swamps, broadleaf forest and pine savanna, you will be sure to see a wide array of wildlife. The Sanctuary protects globally endangered species including the Central American River Turtle (locally known as Hickatee), Morelet's Crocodile, Mexican Black Howler Monkey, and Yellow-headed Parrot.  
Avibase has a complete bird list for Belize and many of these can be found at Crooked Tree.  The main draws for me were the parrots.  My research on Surfbirds had turned up several trip reports saying that Yellow-headed Parrots, Red-lored Parrots, White-fronted Parrots and Olive-throated Parakeets could be found here.  This was also the only place I could find that is easily accessible where Yellow-headed Parrots were regularly seen.
Mick from the Crooked Tree Lodge had organized Robert to be our guide and he proved to be excellent!  Like all good guides, he tailored our visit to the target species we were interested in (parrots) and pointed out all other birds along the way.  Parrots like to feed in the fruit tree orchards and it didn't take long for Robert to locate a pair of Yellow-headed Parrots feeding on a mango tree.  Since the tree was on private property, he went in to ask the homeowner if we could enter for a closer look.  While he was inside, the two parrots flew out of the orchard, over our heads and disappeared into the forest.  They were much too fast to get a photo of but at least we saw them!  The only other parrot species we saw on our walk were some Red-lored Parrots.  I did manage to get a photo of one…..not a very good one though!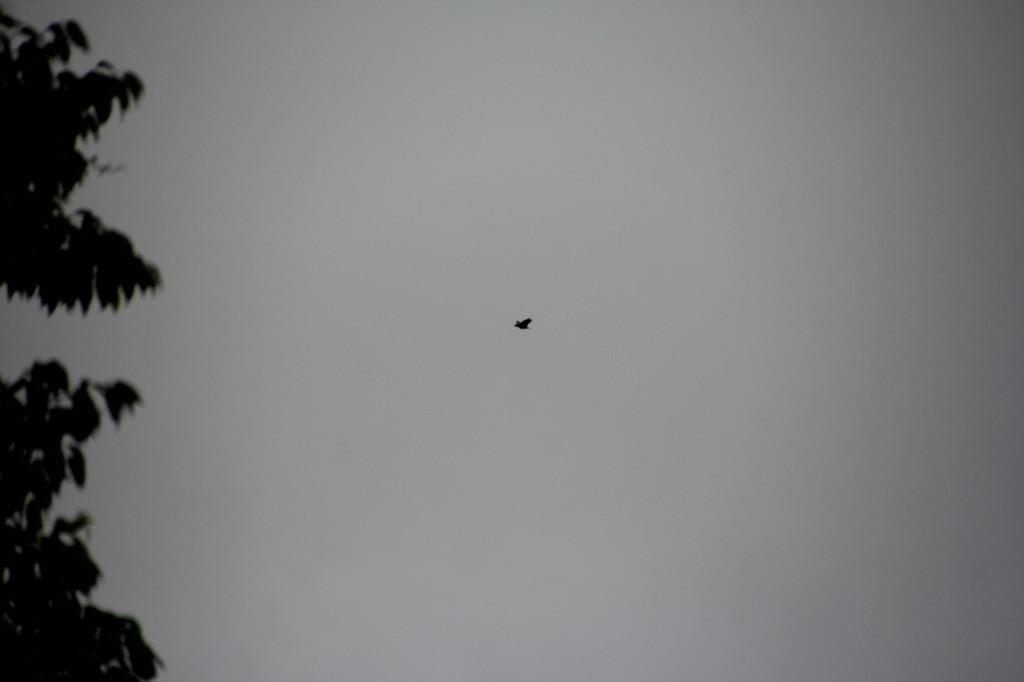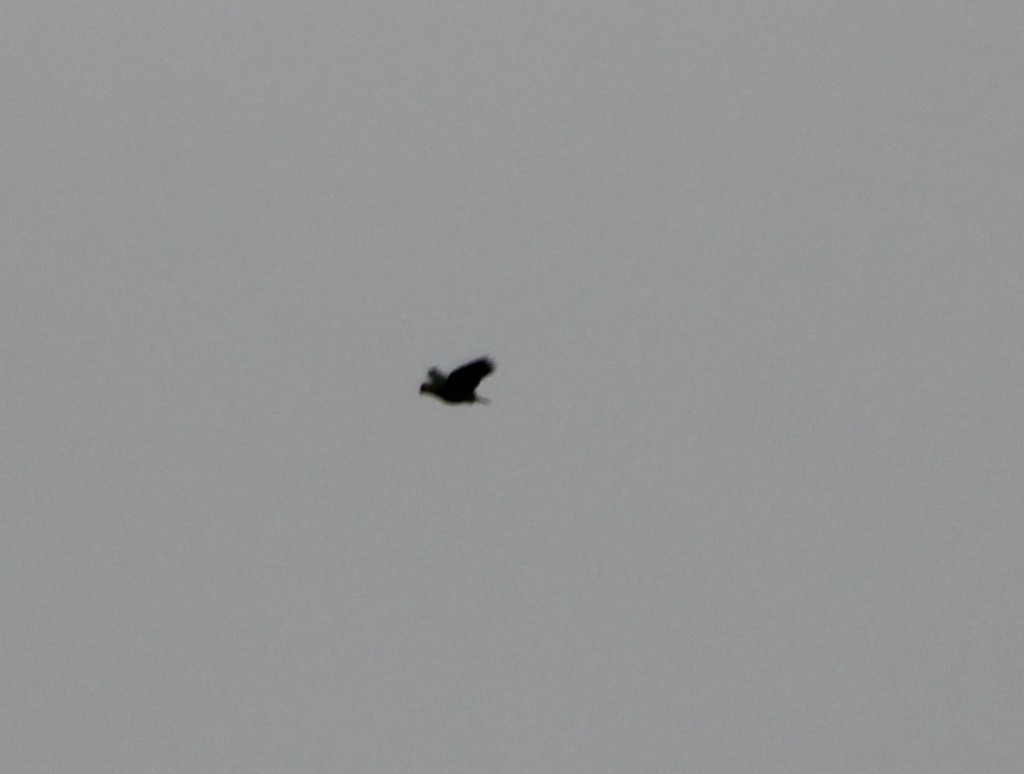 Other highlights of our walk were Vermilion Flycatchers, Blue-Grey Tanagers and quite a few other birds.  If you don't like bad/blurry photos, stop here.  Otherwise, scroll down for some more bird pics!