The Chestnut-tipped Toucanet (Aulacorhynchus derbianus) is a South American species of bird in the Ramphastidae family. It occurs in humid highland forests along the east Andean slope from southernmost Colombia to Bolivia.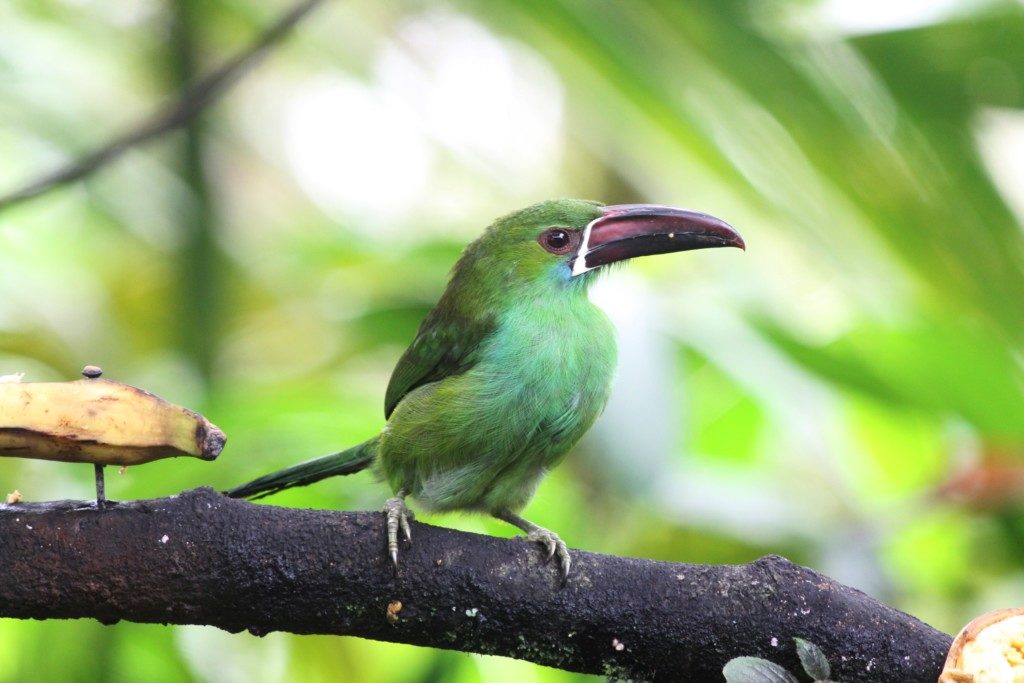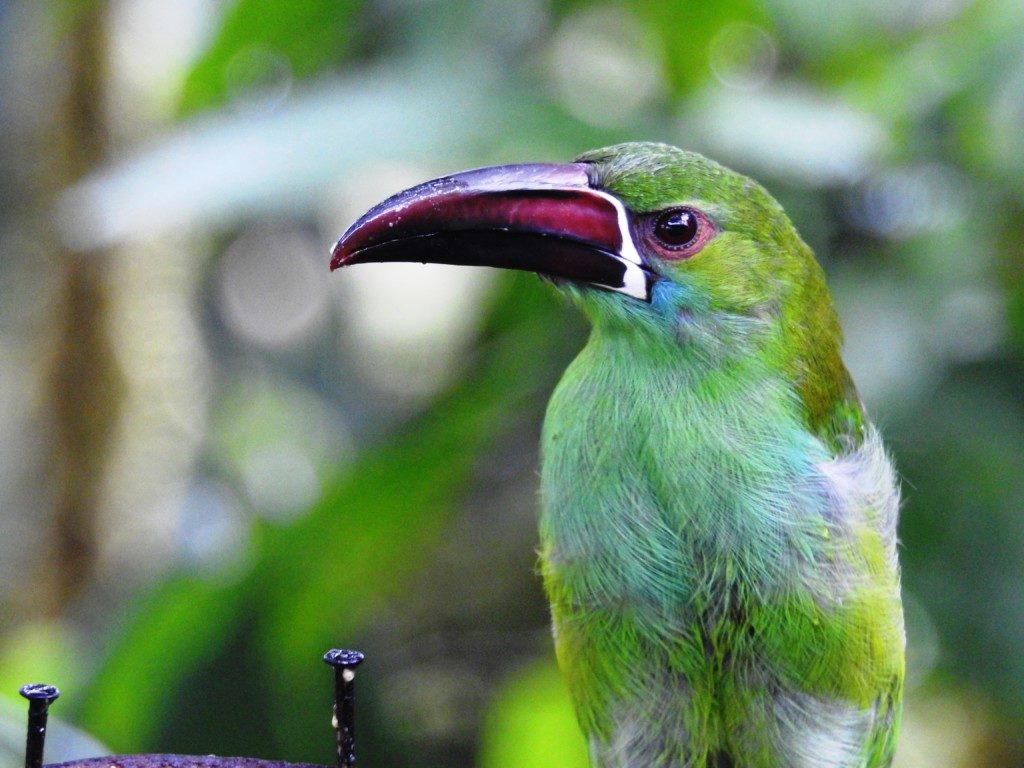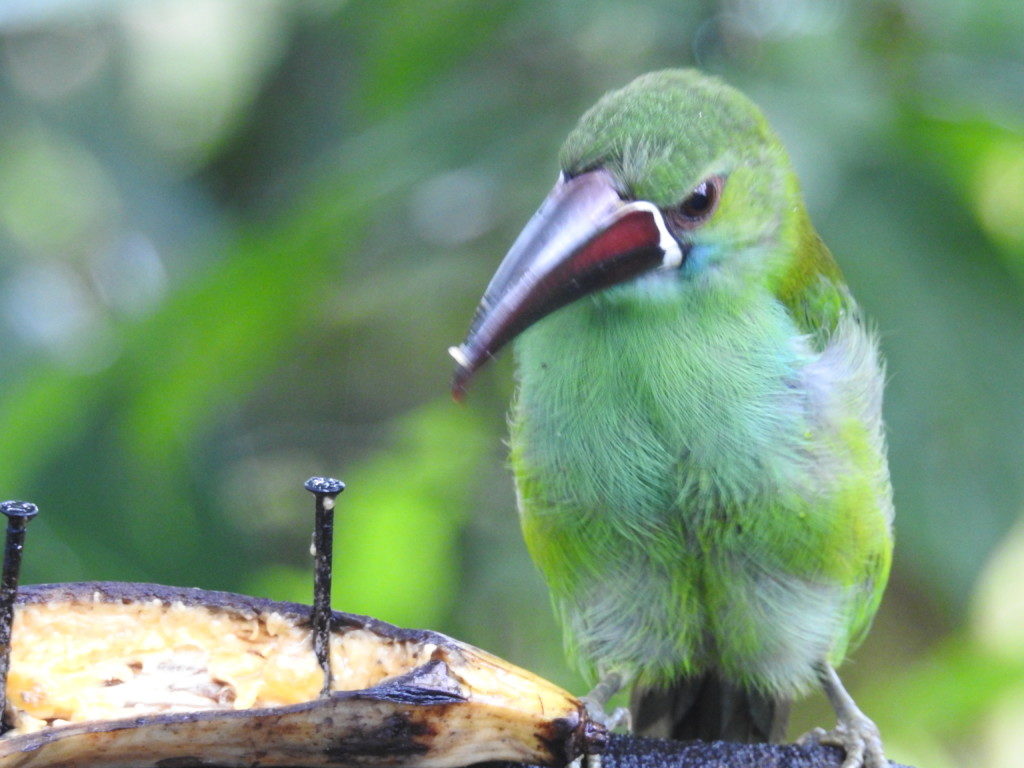 They can be found in the very southern part of Colombia, Ecuador, Peru & Bolivia.  They are fairly common in the Mindo area and I saw this one at the Mirador Restaurant near Milpe Sanctuary.
LEARN MORE ABOUT CHESTNUT-TIPPED TOUCANETS
VIDEO
There wasn't much on video of this bird but I did find one of the general area that includes the Toucanet at 11:08.  The mist gives you an idea of the weather I was dealing with during our trip.