Huab Lodge has a stunning location in Damaraland, Namibia and is one of the country's top birding lodges.
It is accessed via a 35 km dirt road just south of Kamanjab.  Look for D2670 on the signs, then just follow the signs to the lodge.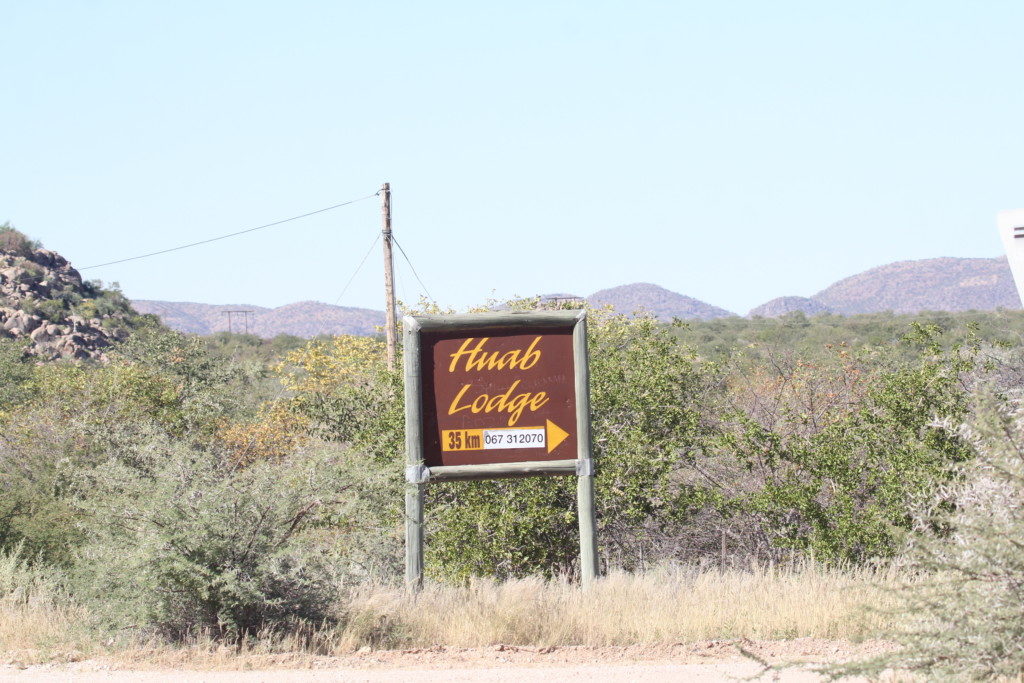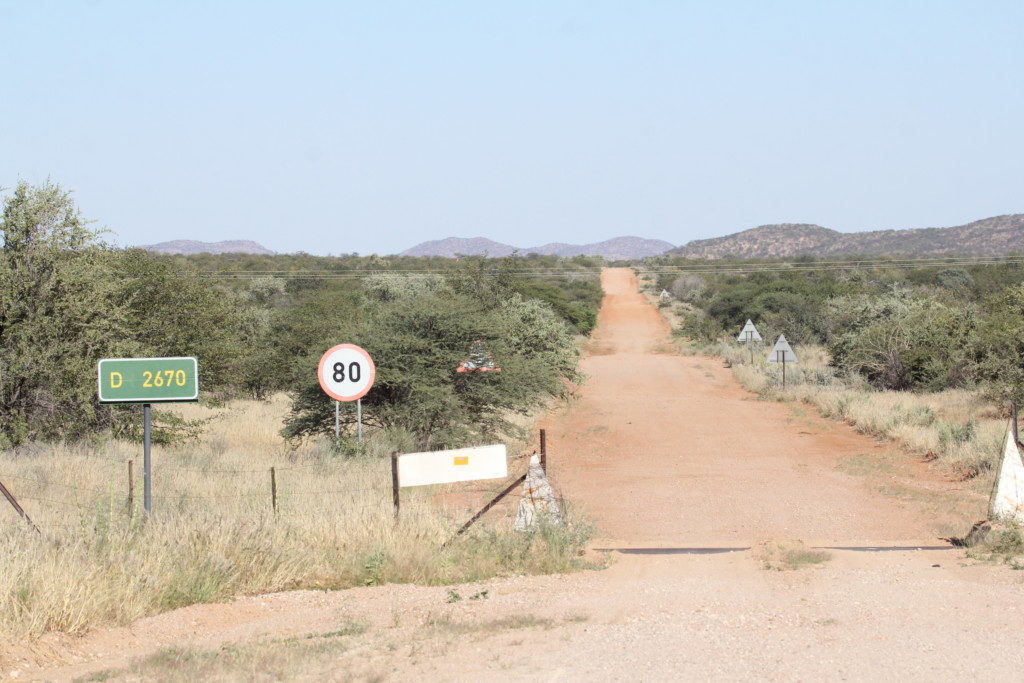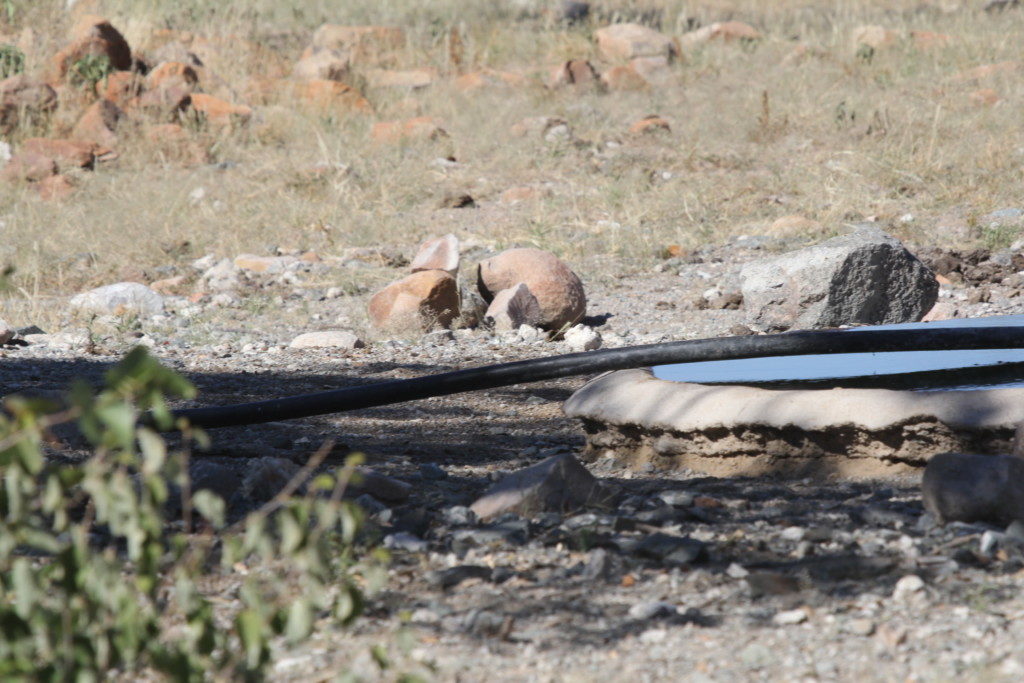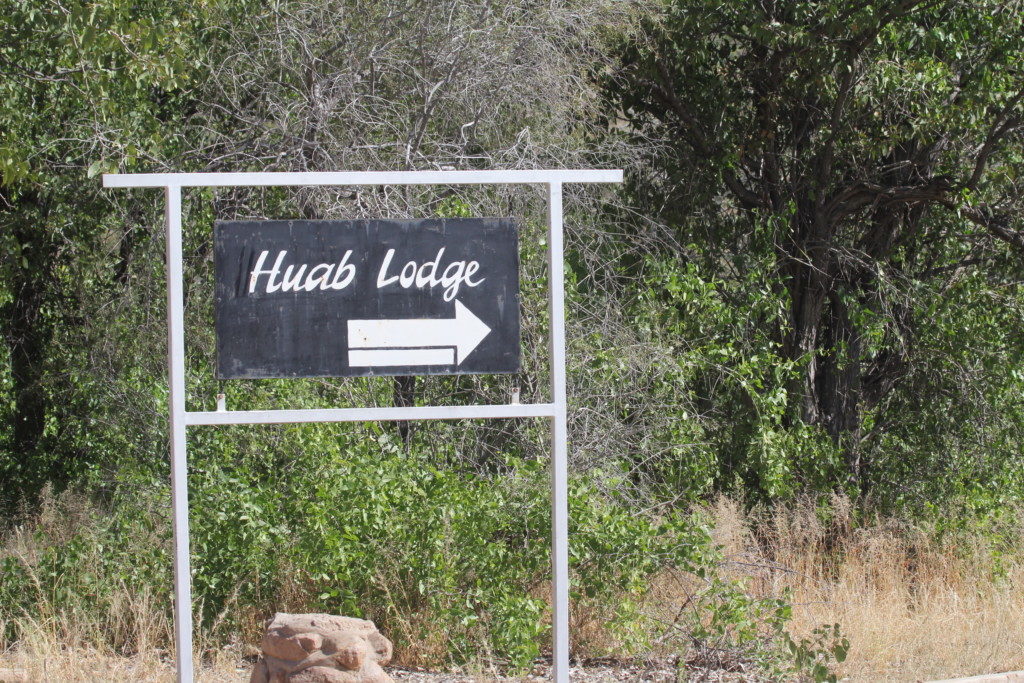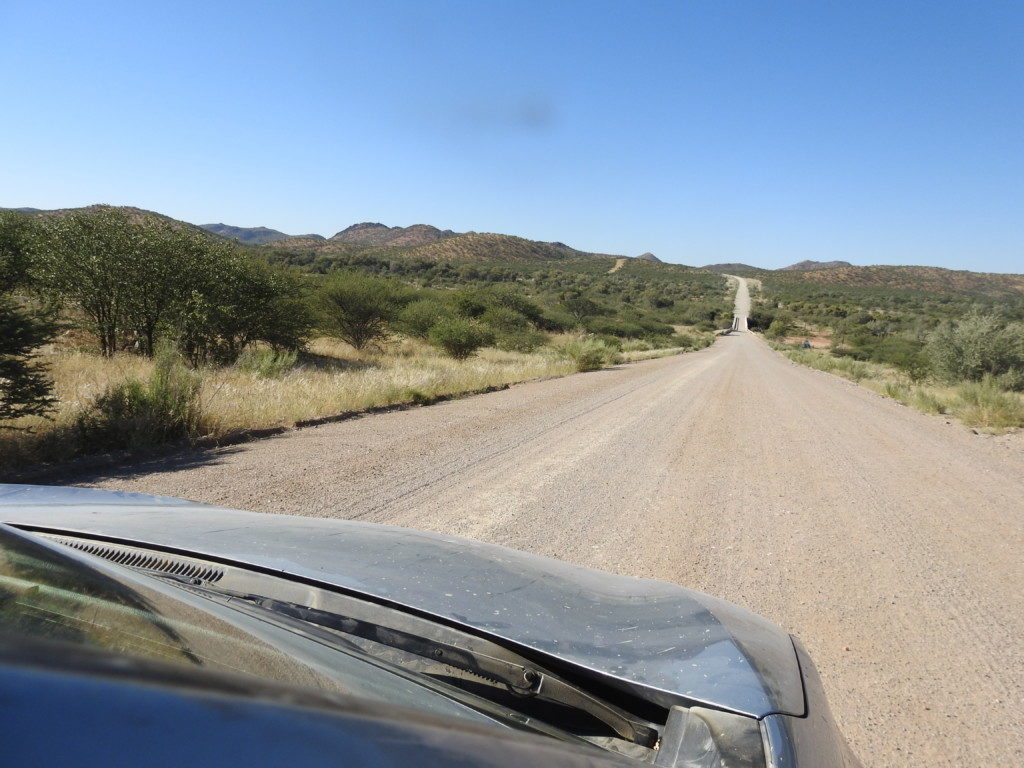 The buildings are very cool architecturally………….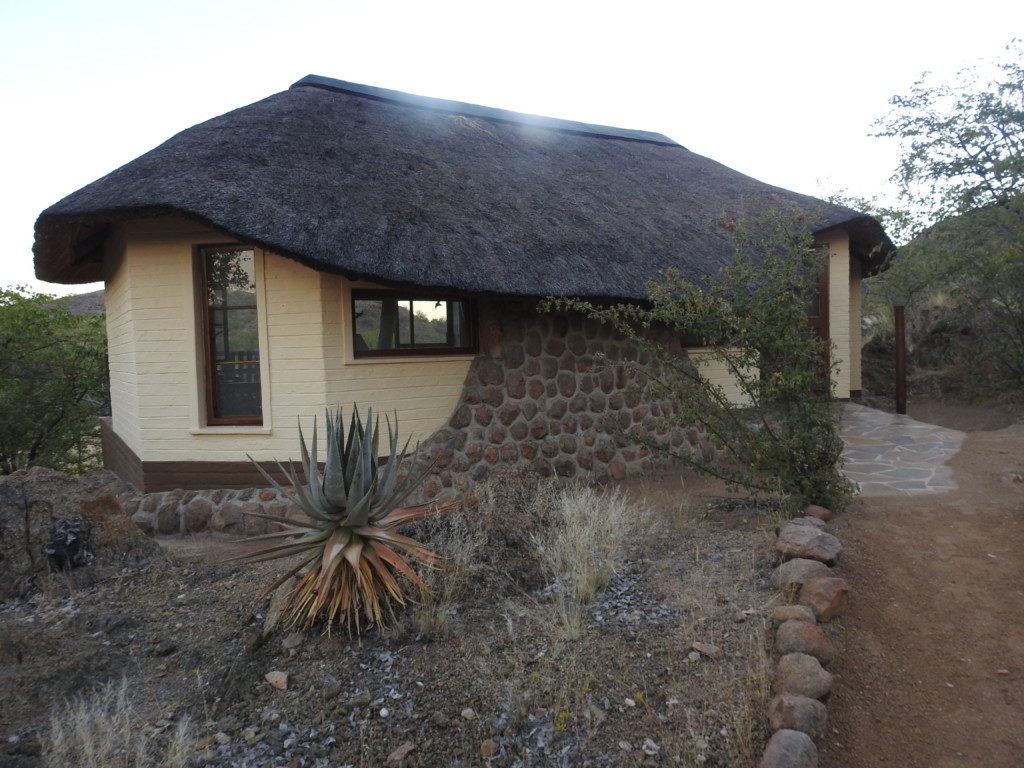 …………even the local birds think so!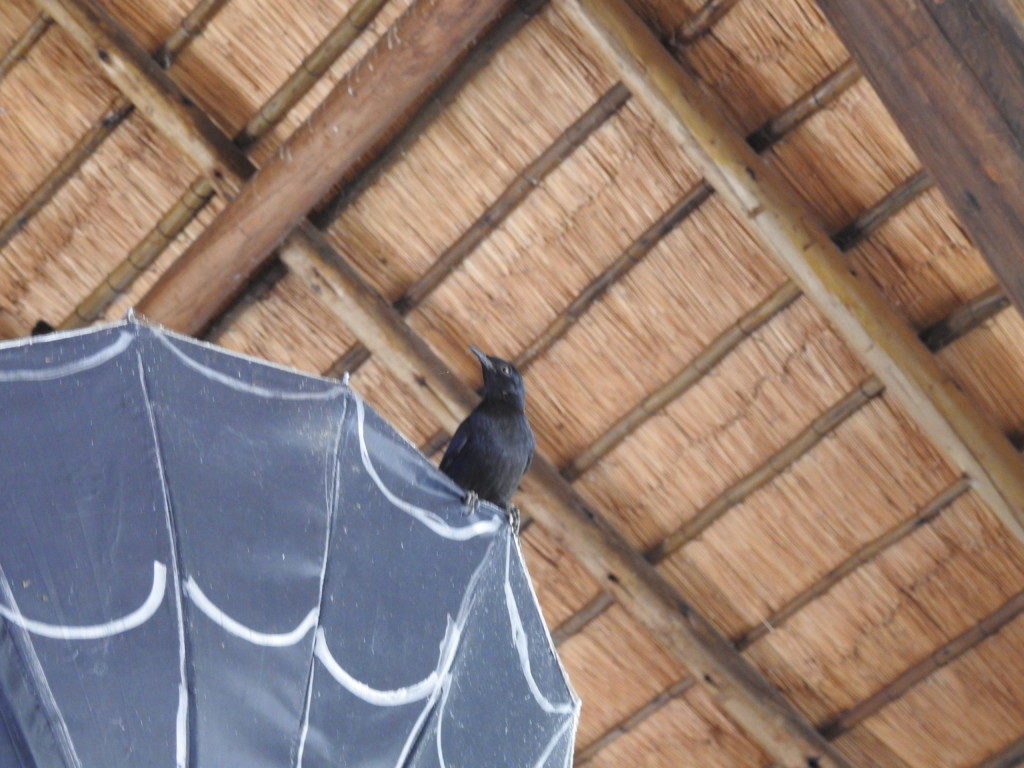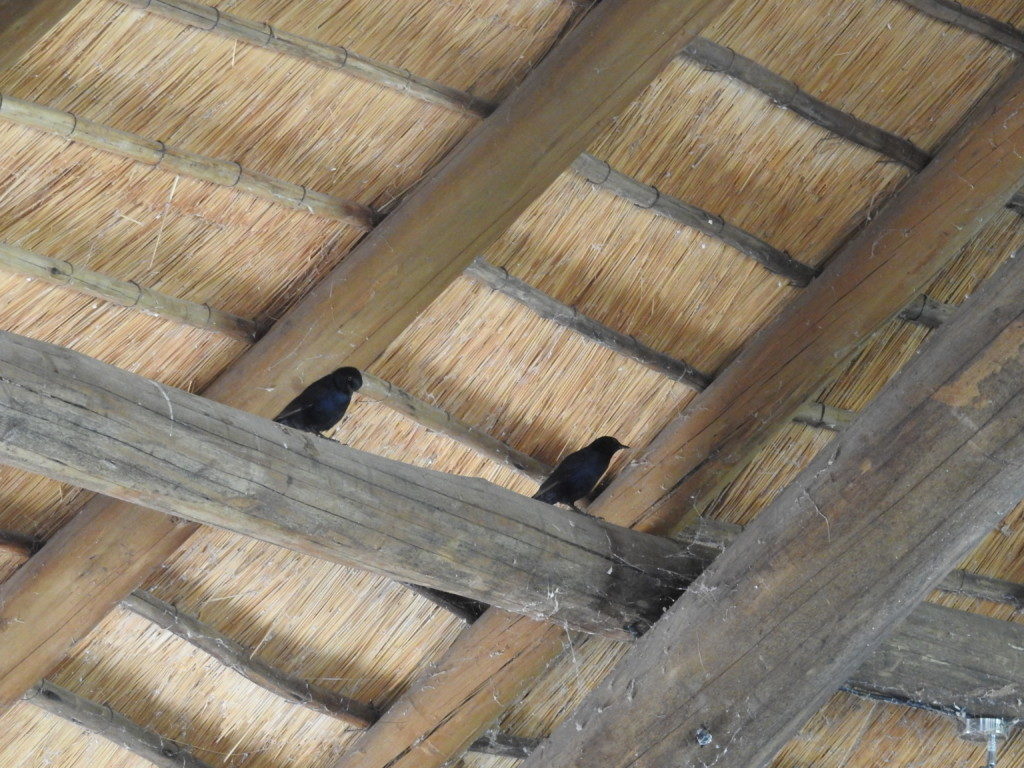 They offer a variety of activities including game drives.  We didn't do the game drive as I thought the lodge grounds offered excellent birding.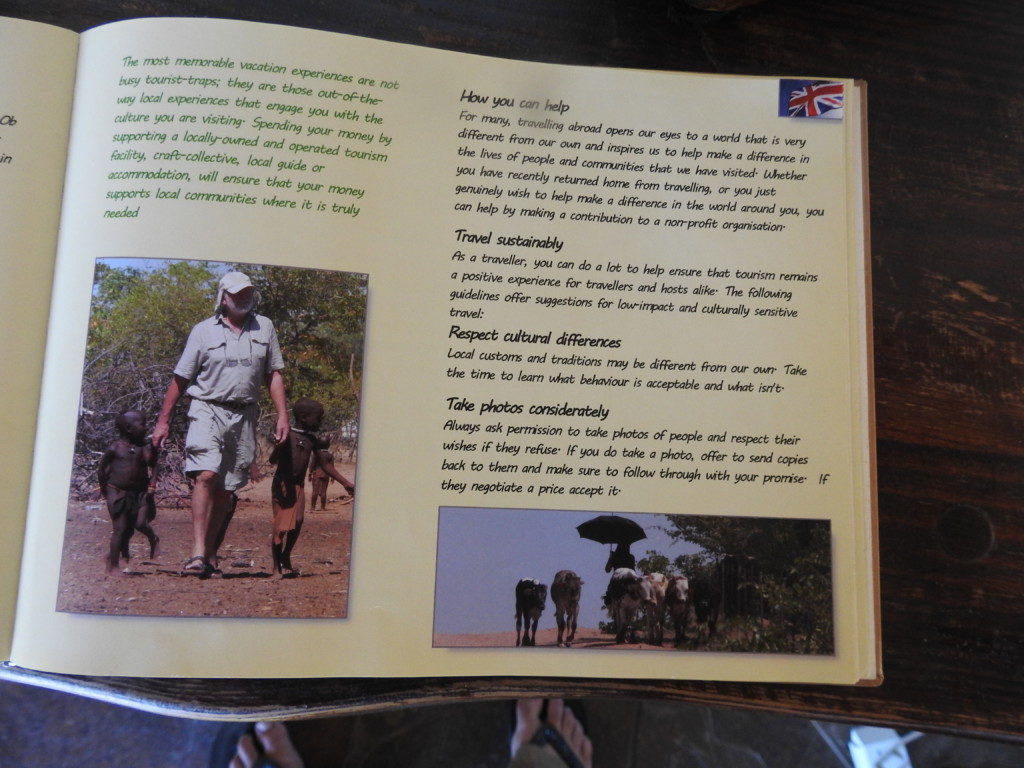 Meals are served at fixed times around one large table shared by hosts and guests.  Teh food was excellent and dinner was quite a show when one of the local ladies described the food in their language which has a lot of clicks.  Just beyond the dining area is a deck where you can watch birds and relax.
Our room was stunning!  We weren't bothered by mosquitoes so didn't use the nets, preferring to have an open look out the window to the scenery below.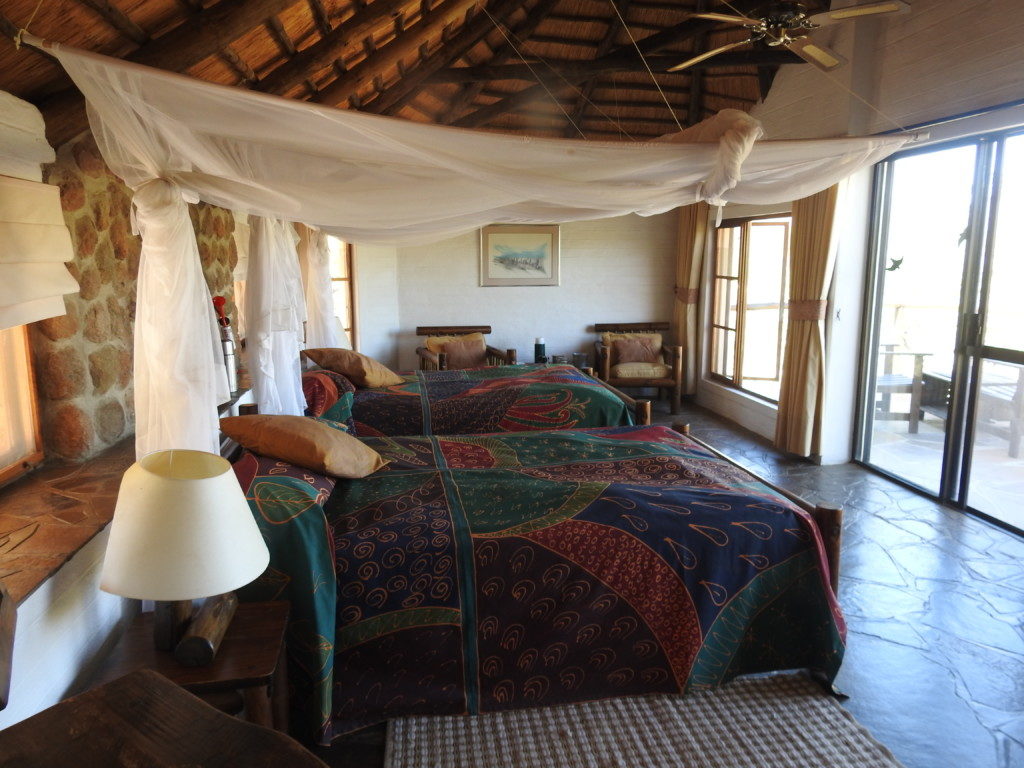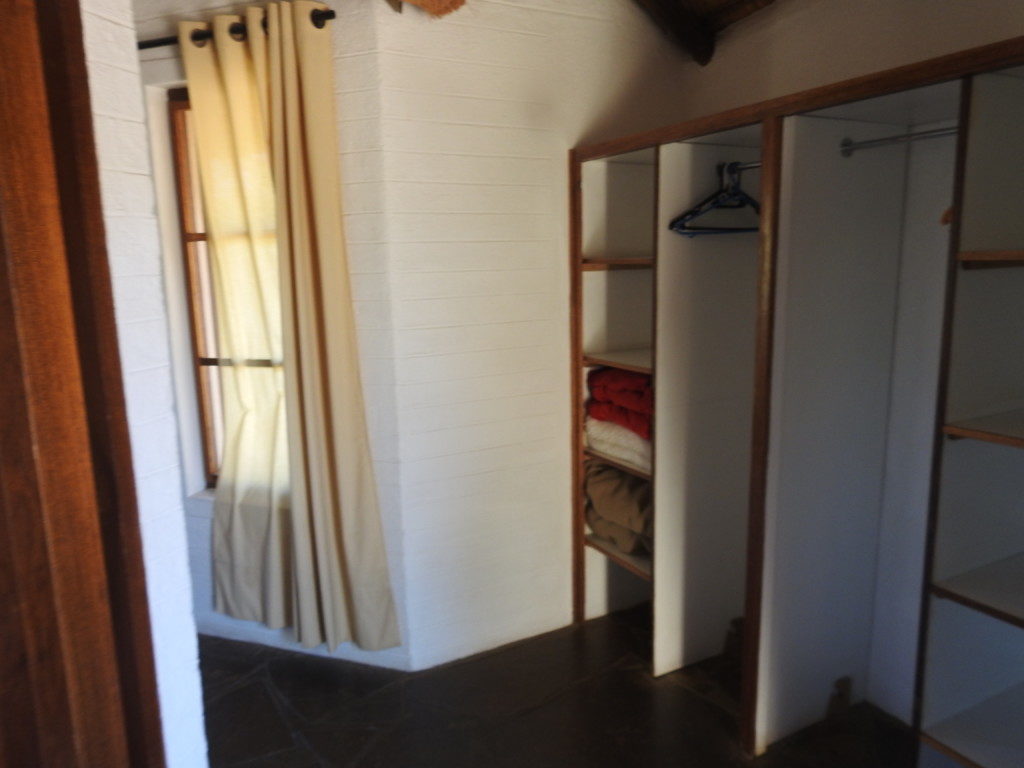 The bathroom is actually a bit similar to ours at home with the walk-in shower and stone floor although our window doesn't have such a nice view!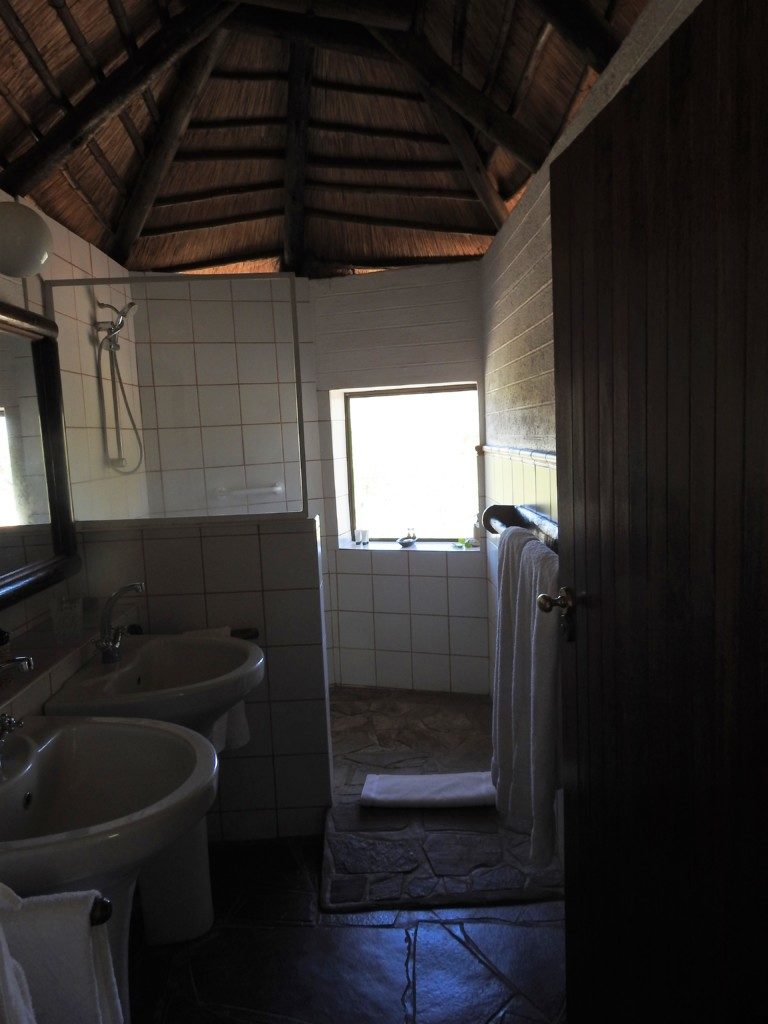 Here's our deck and you can see how amazing the scenery is!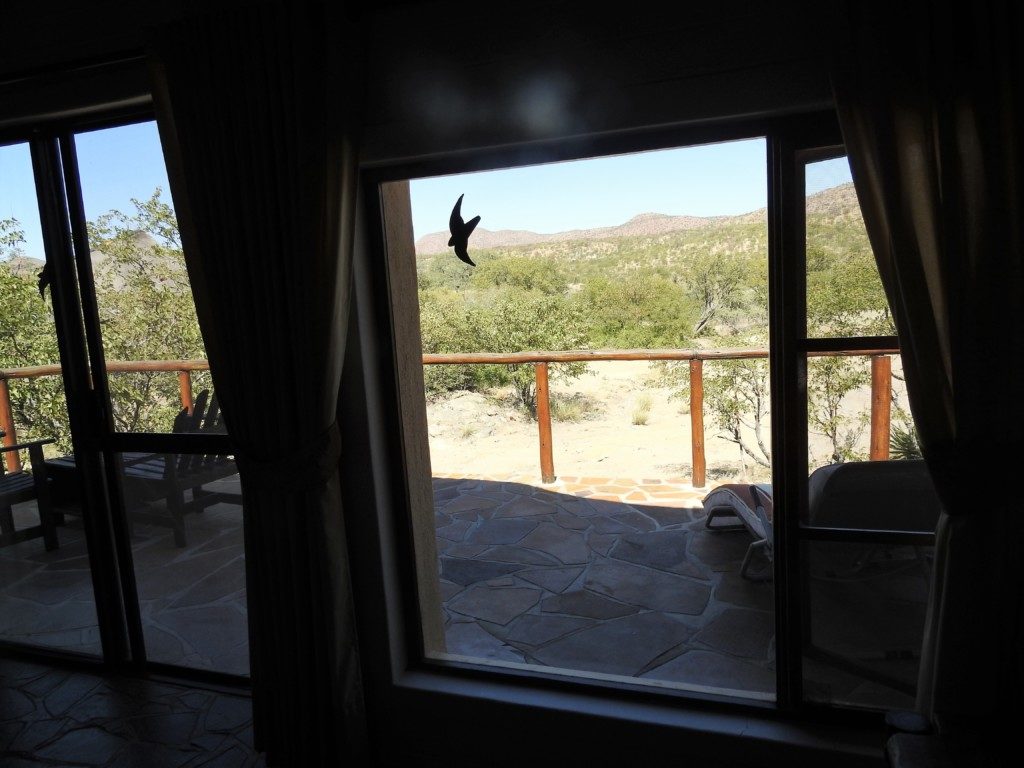 The swimming pool is just next to the restaurant.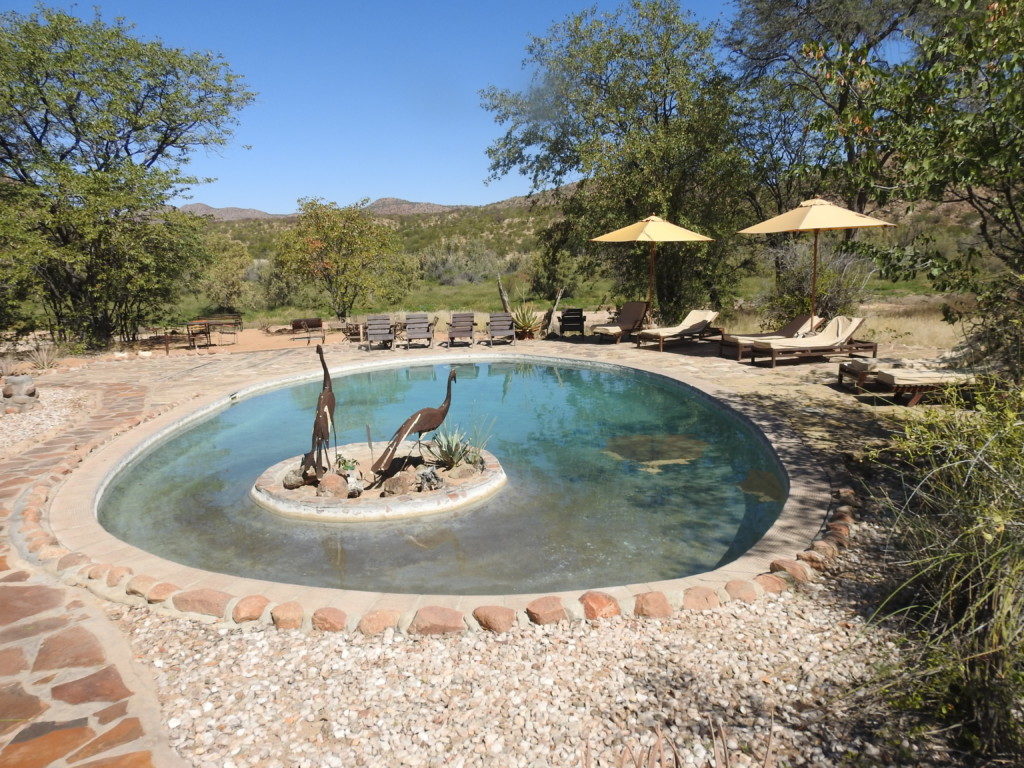 You can walk down this trail to the hot pool below.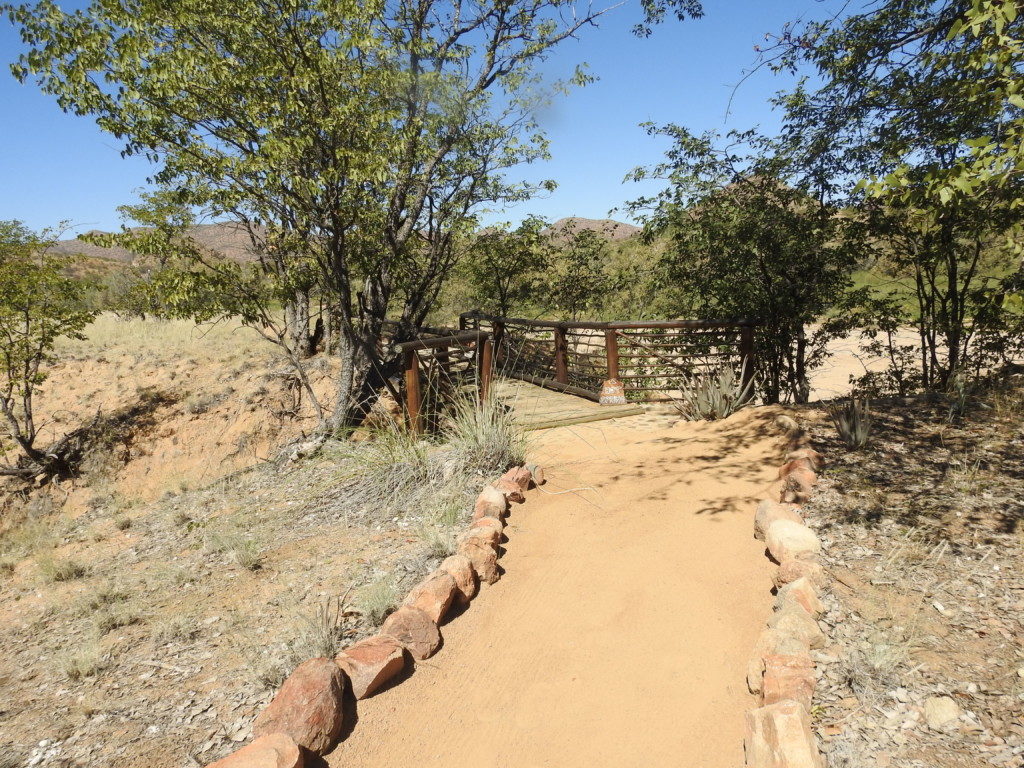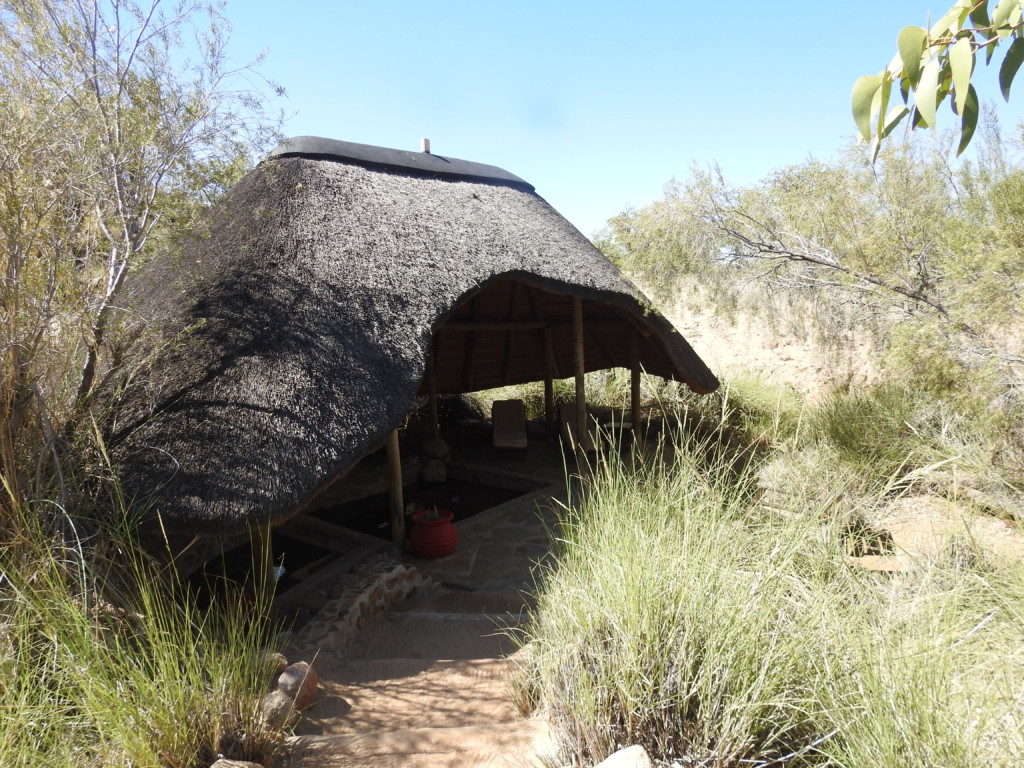 The gorgeous hot pool with the stonework is nice and hot and very relaxing.  A great place to loosen up those aching muscles………………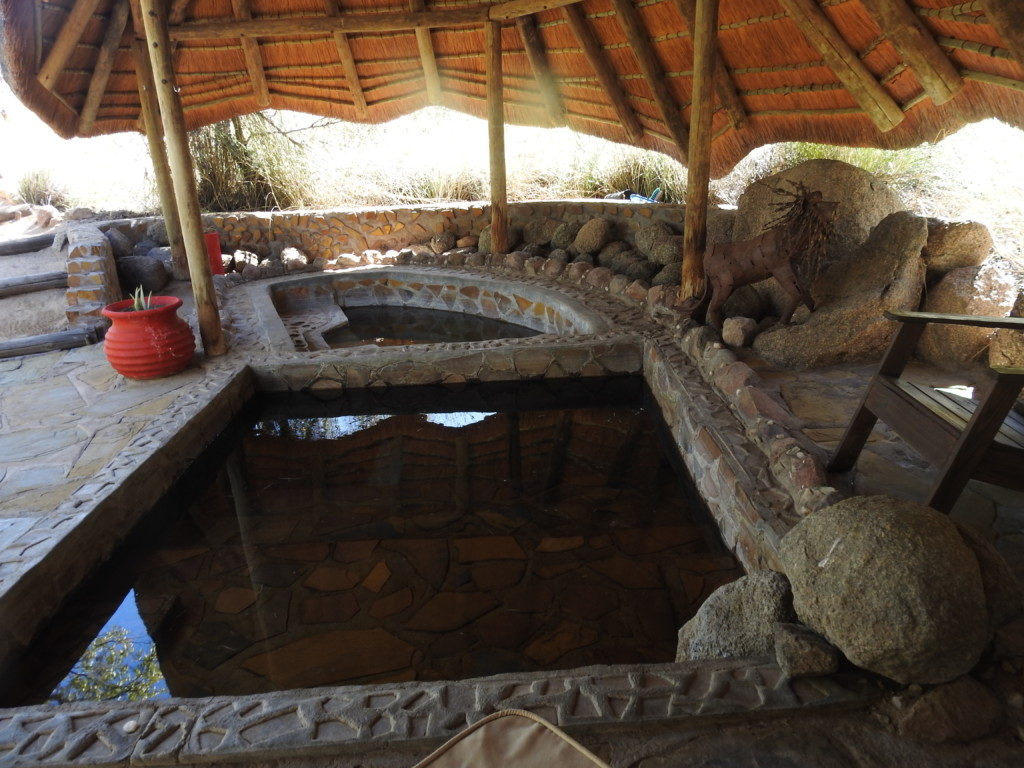 …………………before a nice relaxing massage!  This was our "spoil ourselves" treat after a long trip through Africa!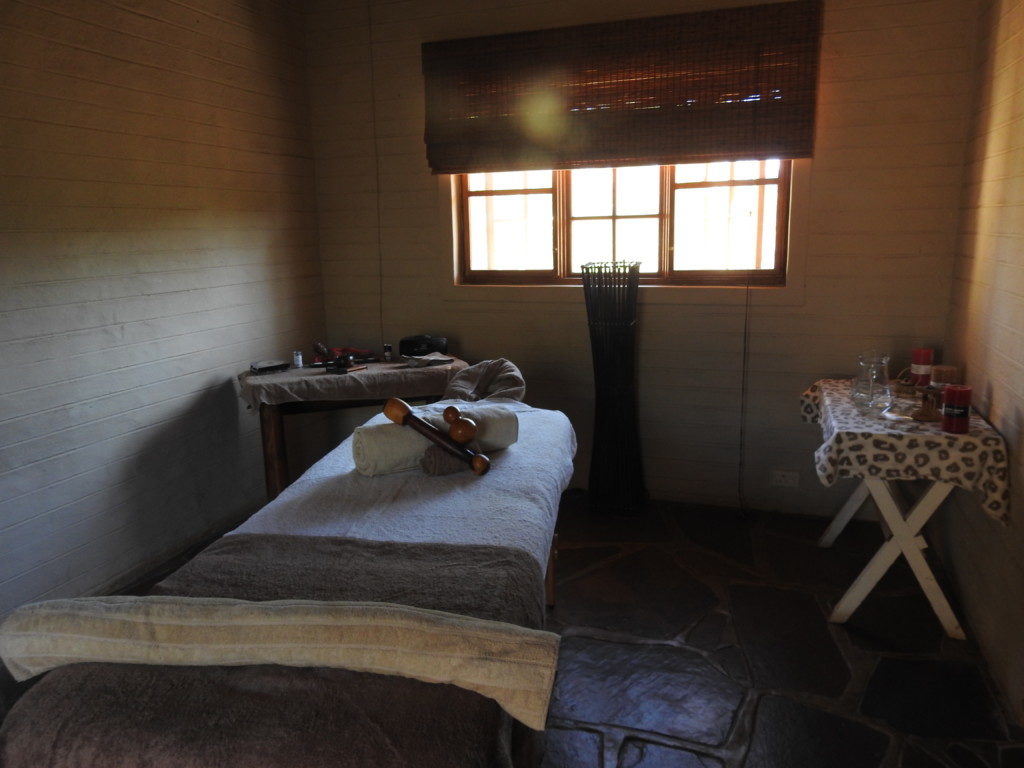 You can book on their website or try an online travel agent for better deals.  We used Orbitz as they had a good discount already and I was able to stack it with a 15% coupon code that was emailed to me.  We only stayed one night as it's not a cheap place but wish we could have stayed longer.