If you can't actually stay inside the park, this is the next best thing.  Eldorado Guest House & Camping is only 8 kms from the Anderson Gate so you can still be one of the first ones in Etosha NP.  It's easy to find, just follow the signs.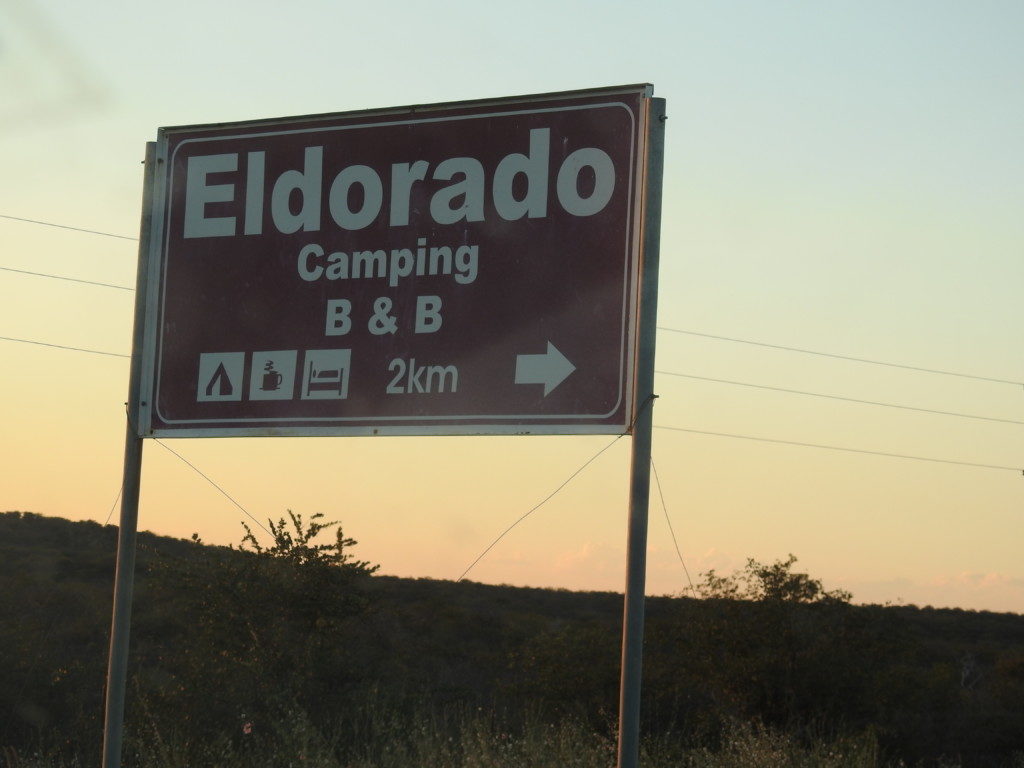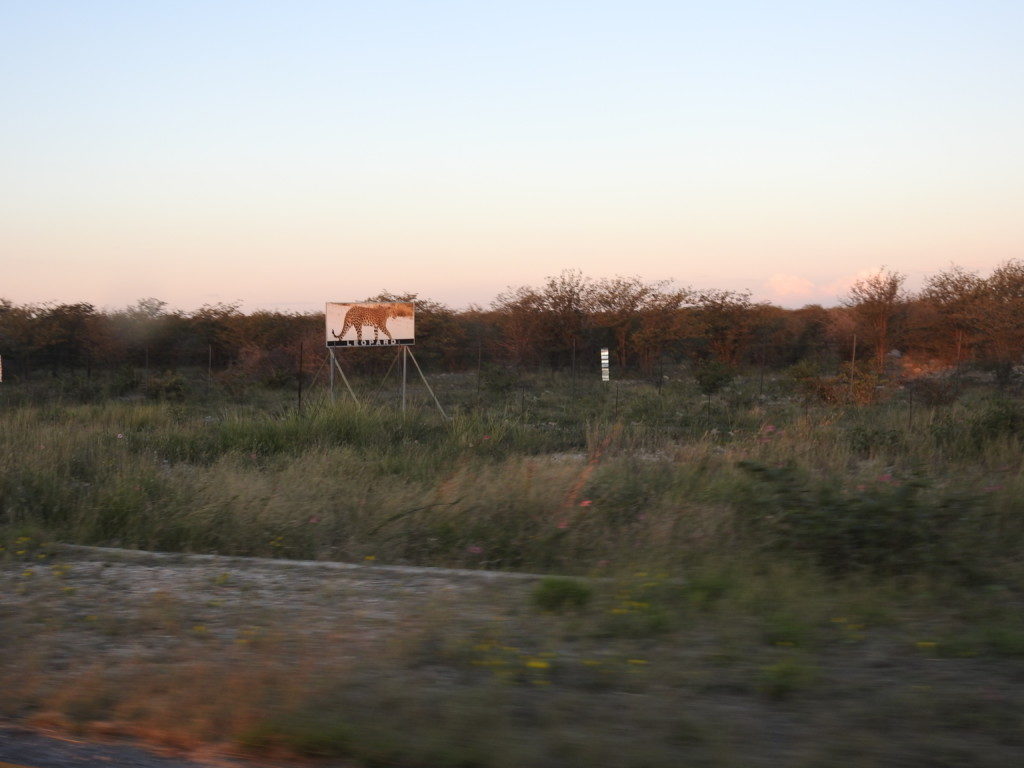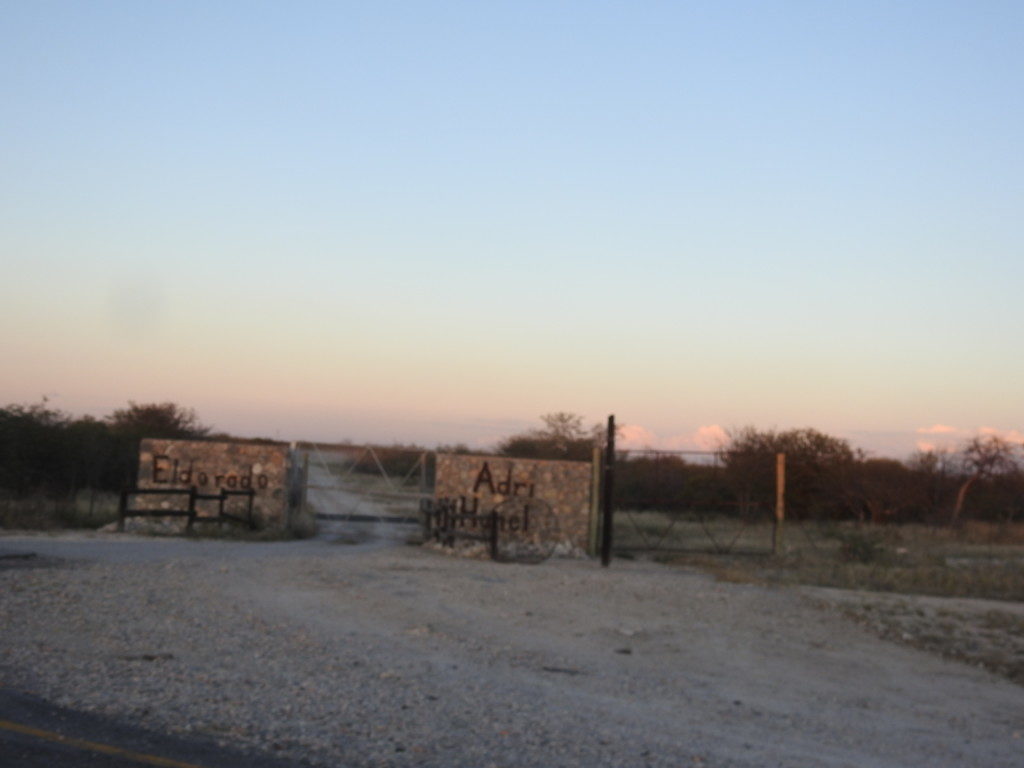 When traveling in the bush, always leave a gate the same way you find it.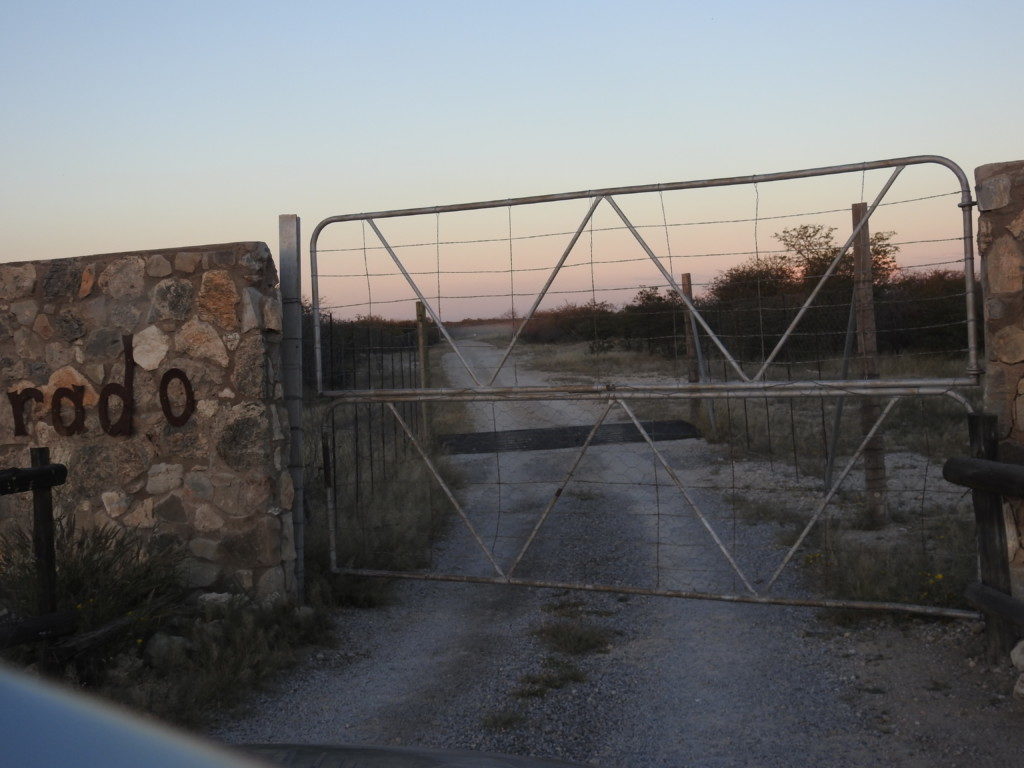 With the sun setting rapidly, we were trying to check in while we could still see the property.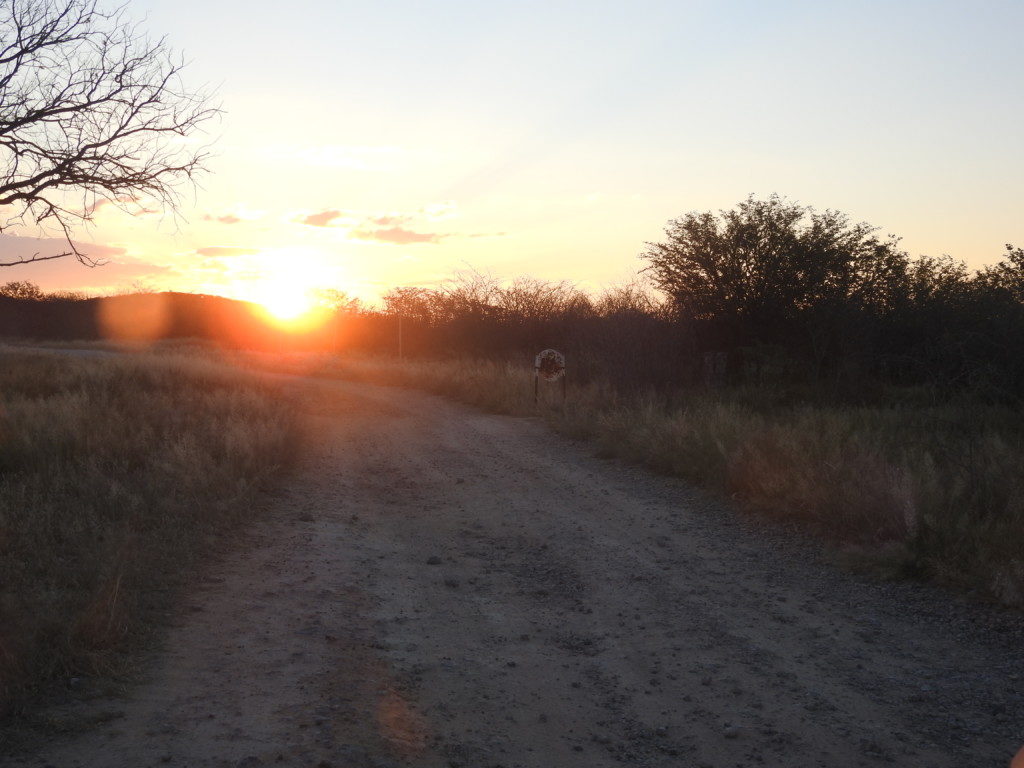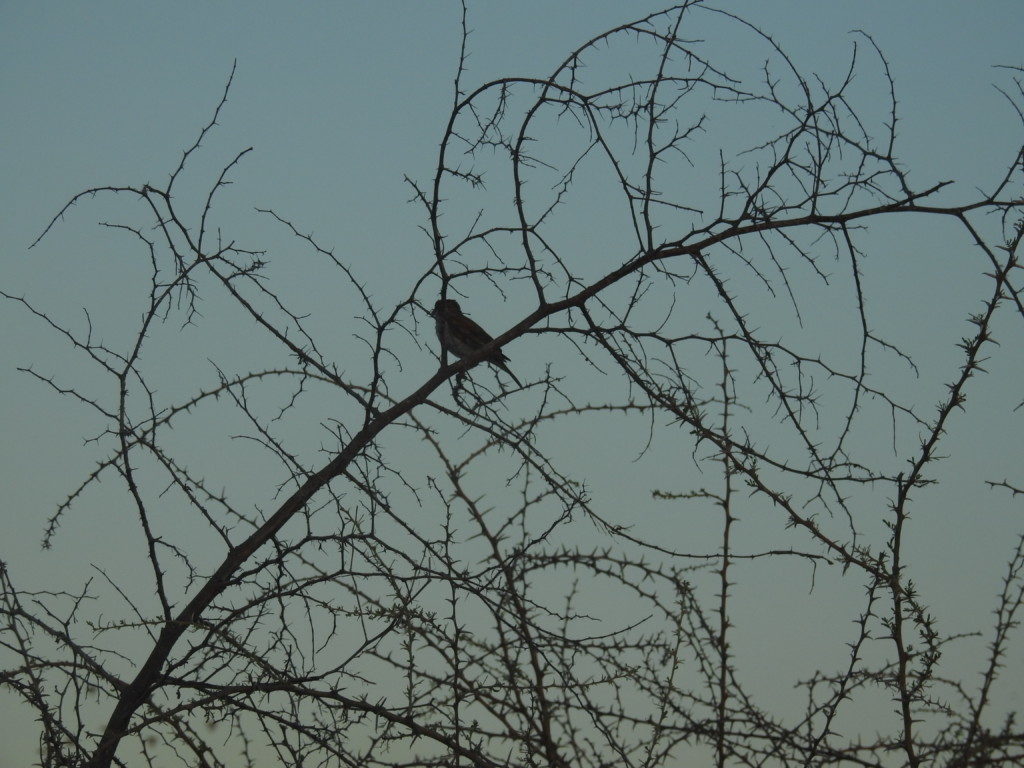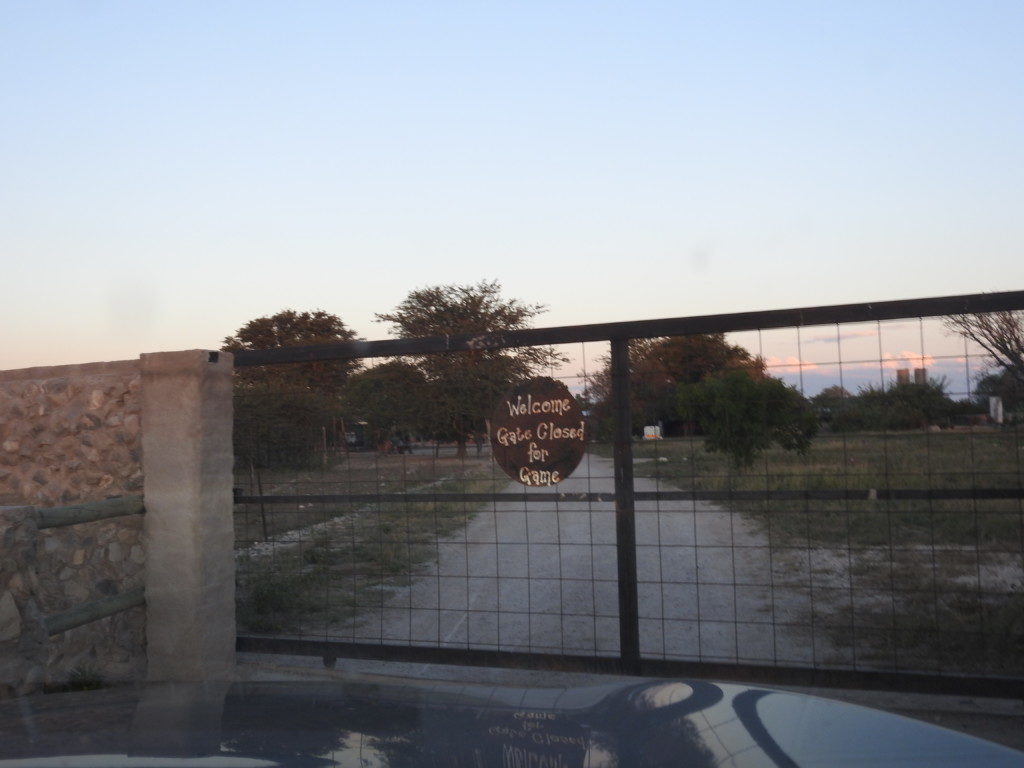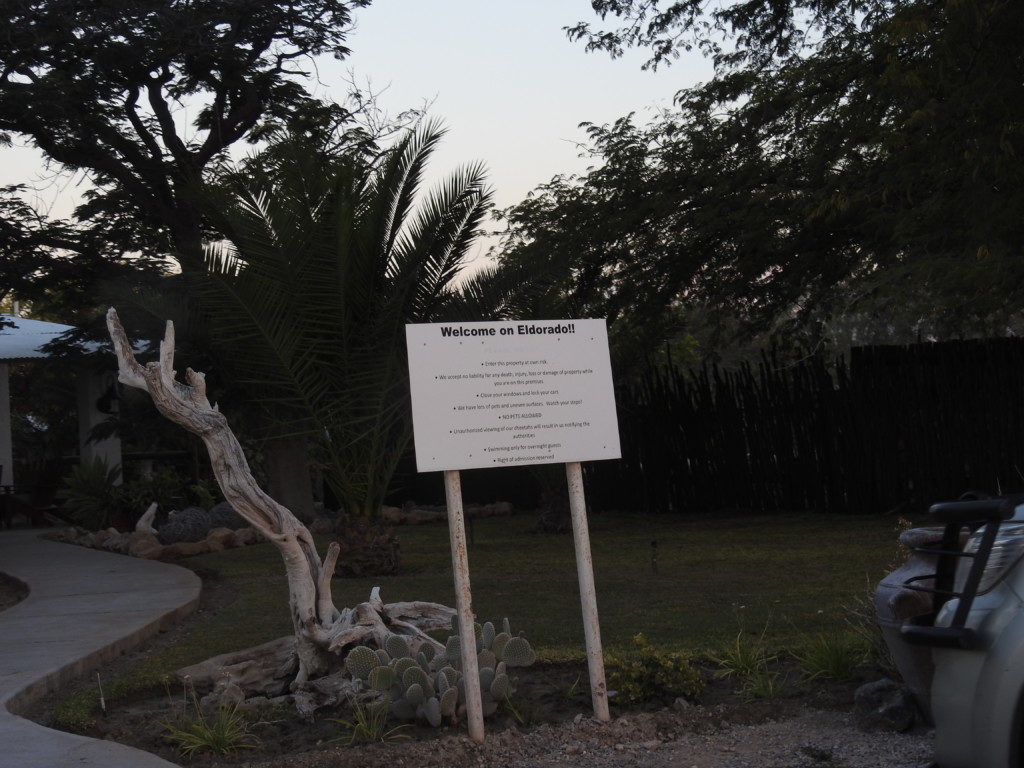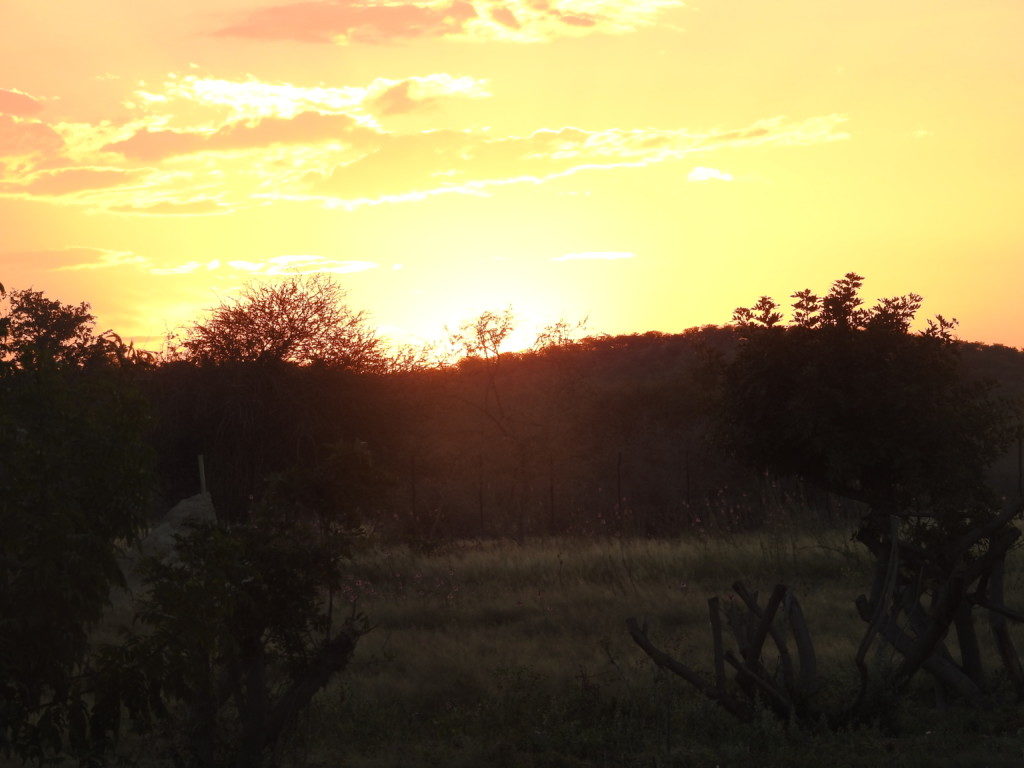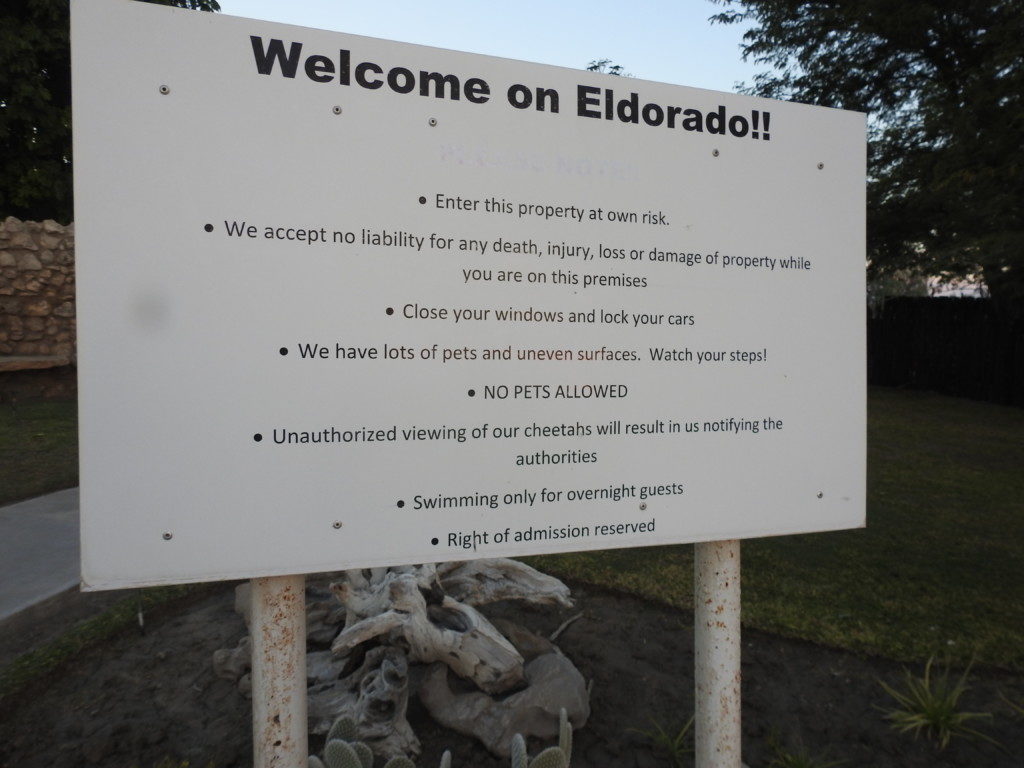 Reception and restaurant area.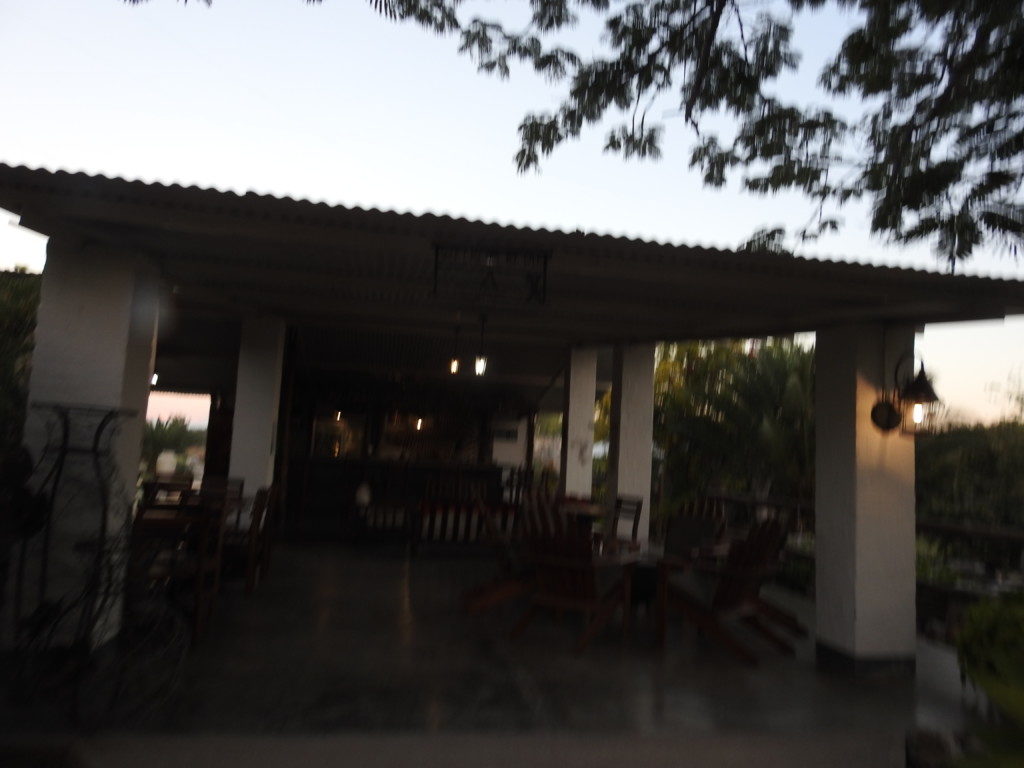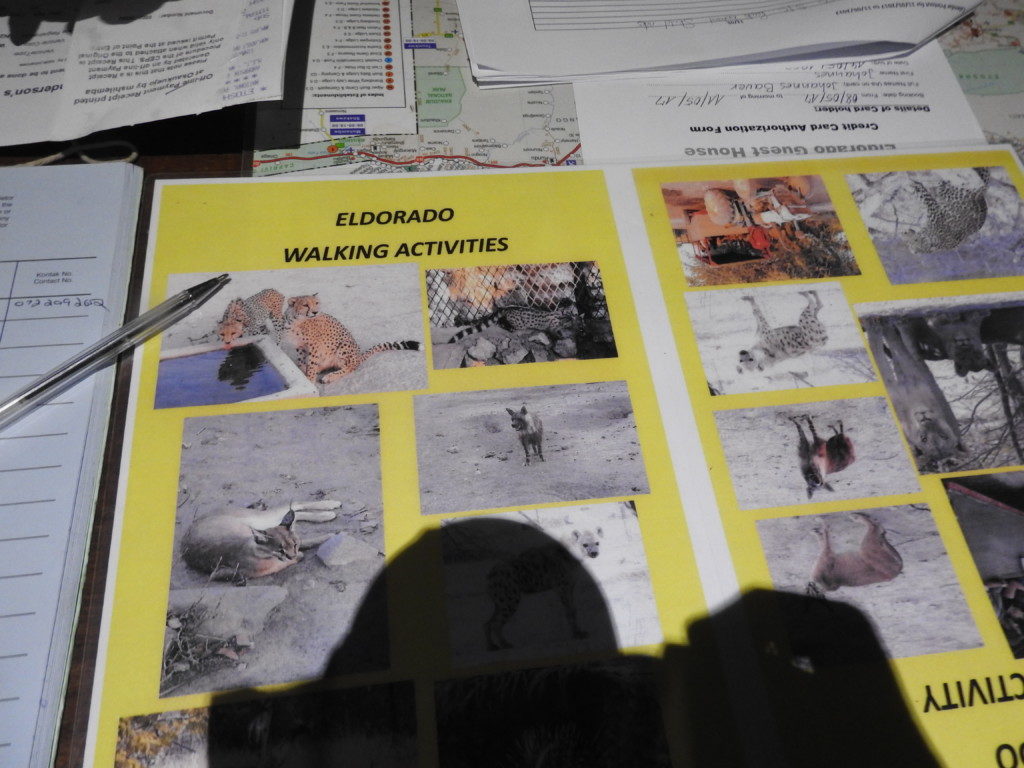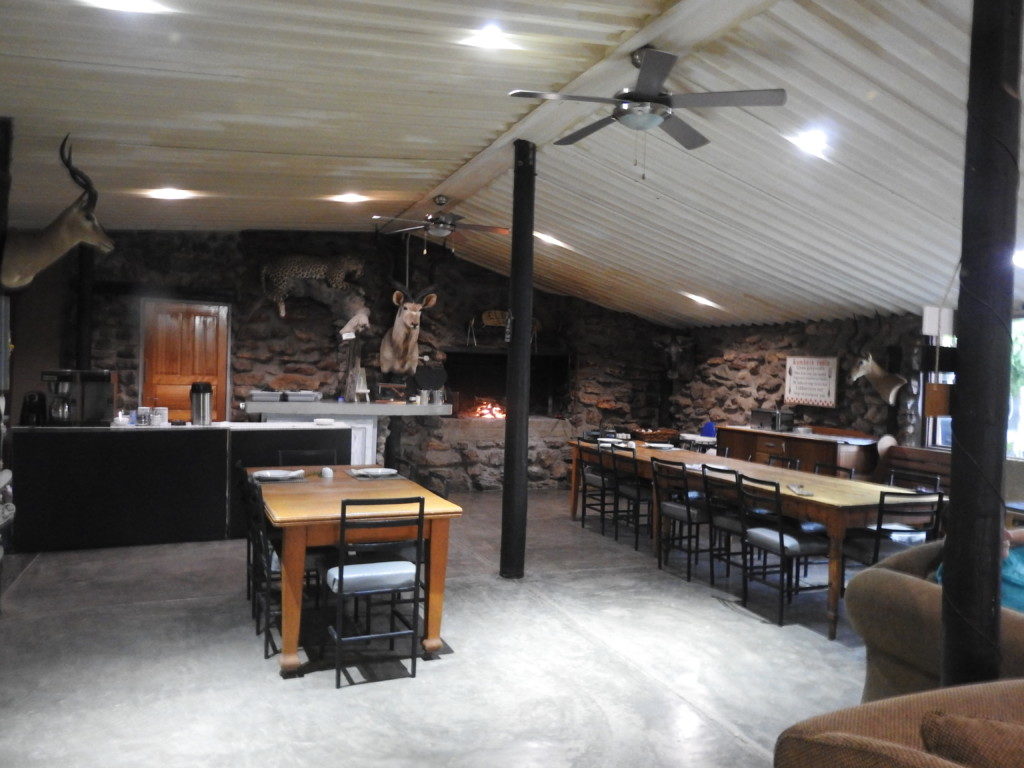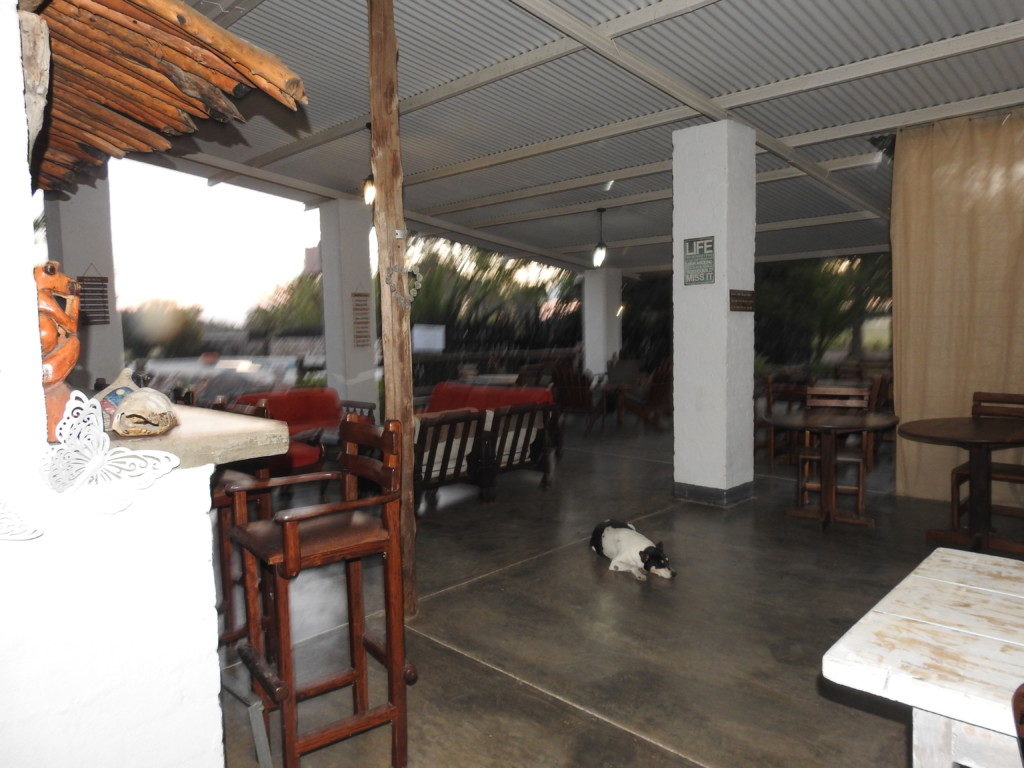 The garden is very nice.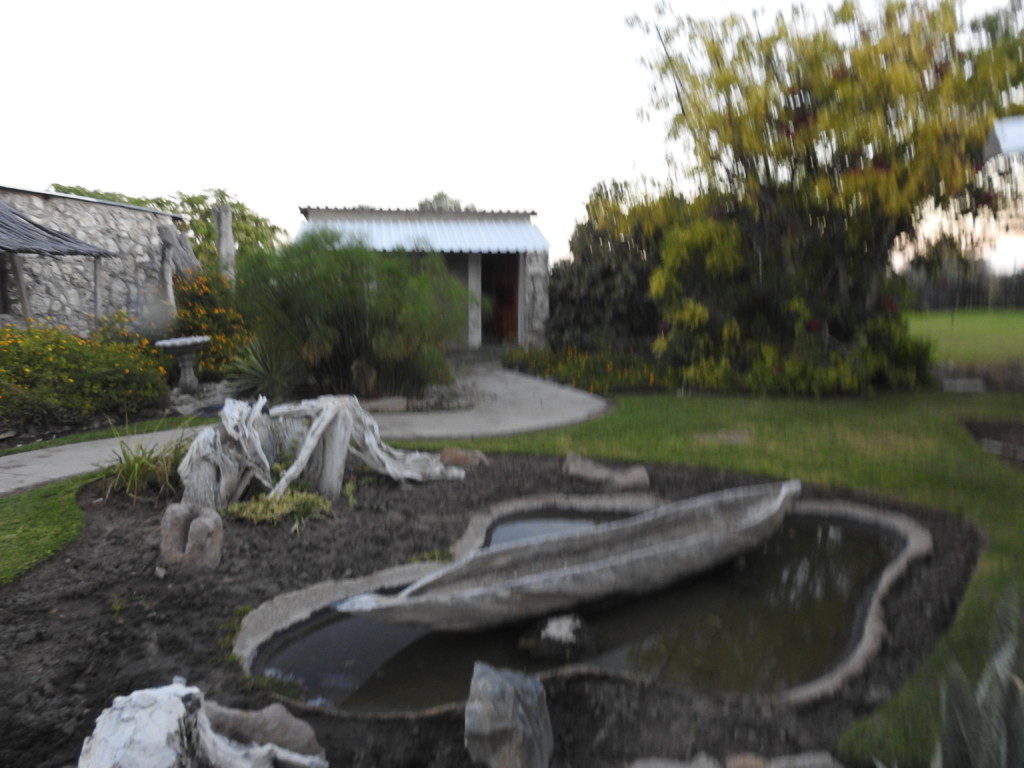 This is our cabin, I just loved the stonework!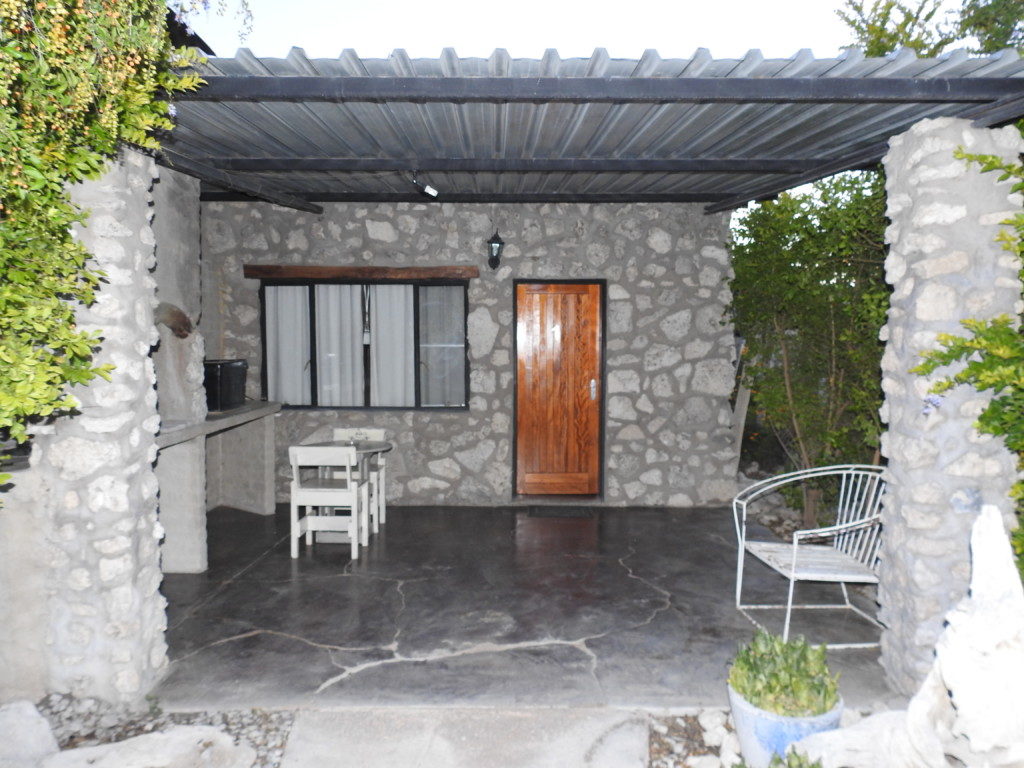 The private BBQ on the patio.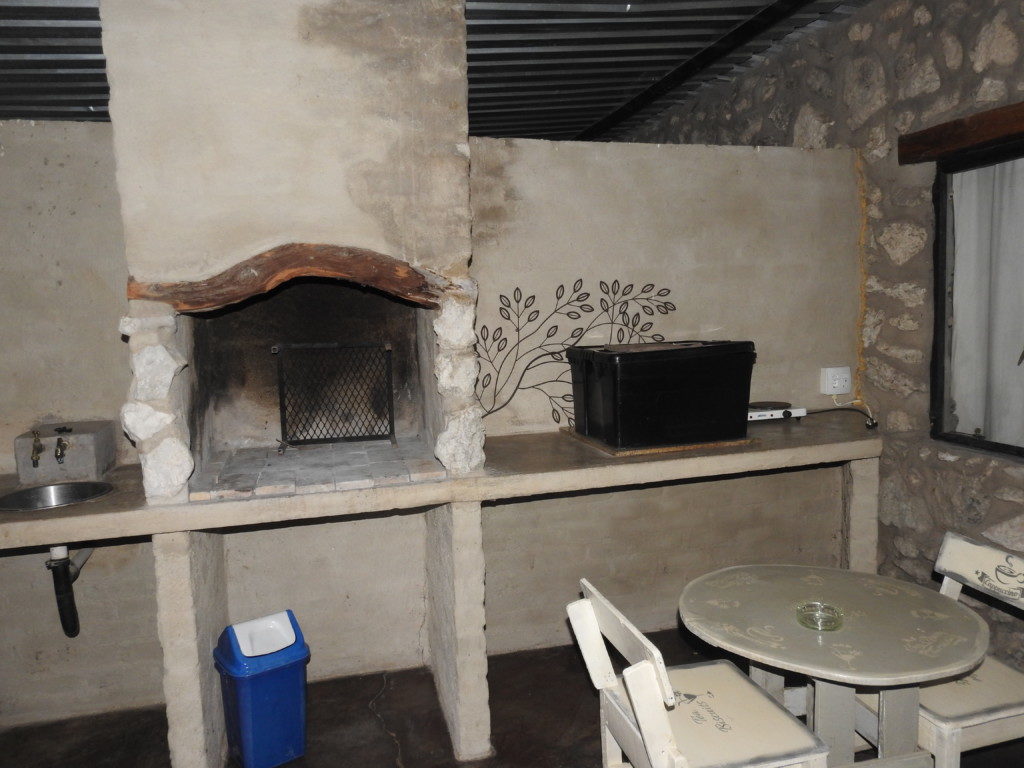 The stonework was all through the room with a very cool bathroom feature.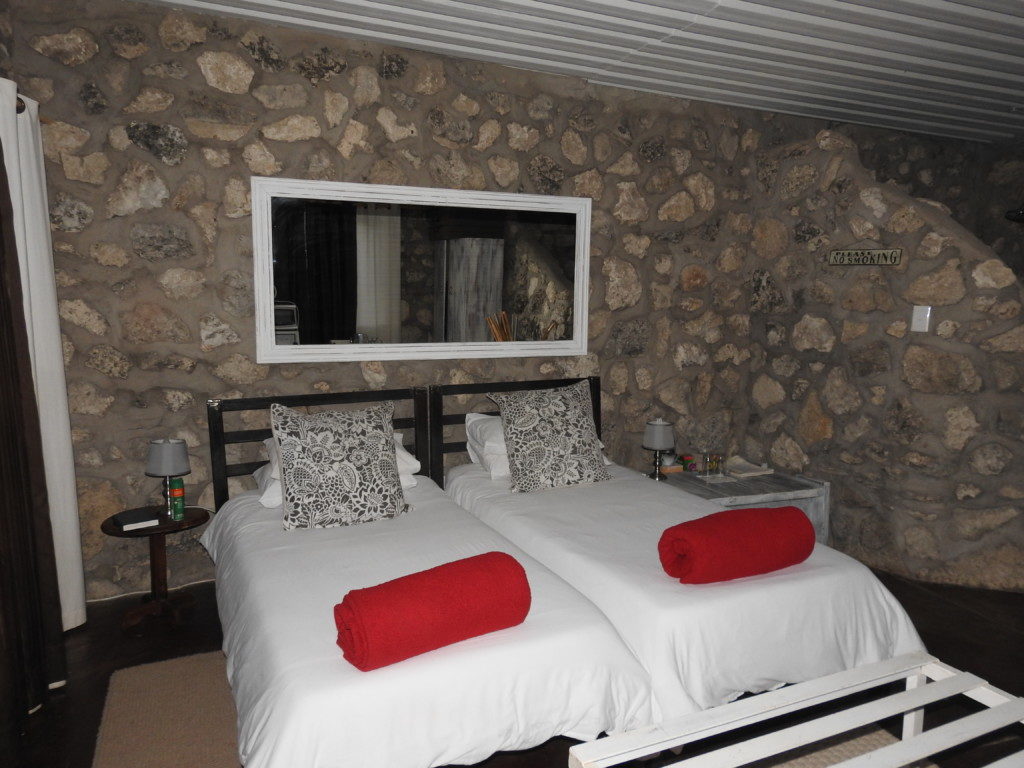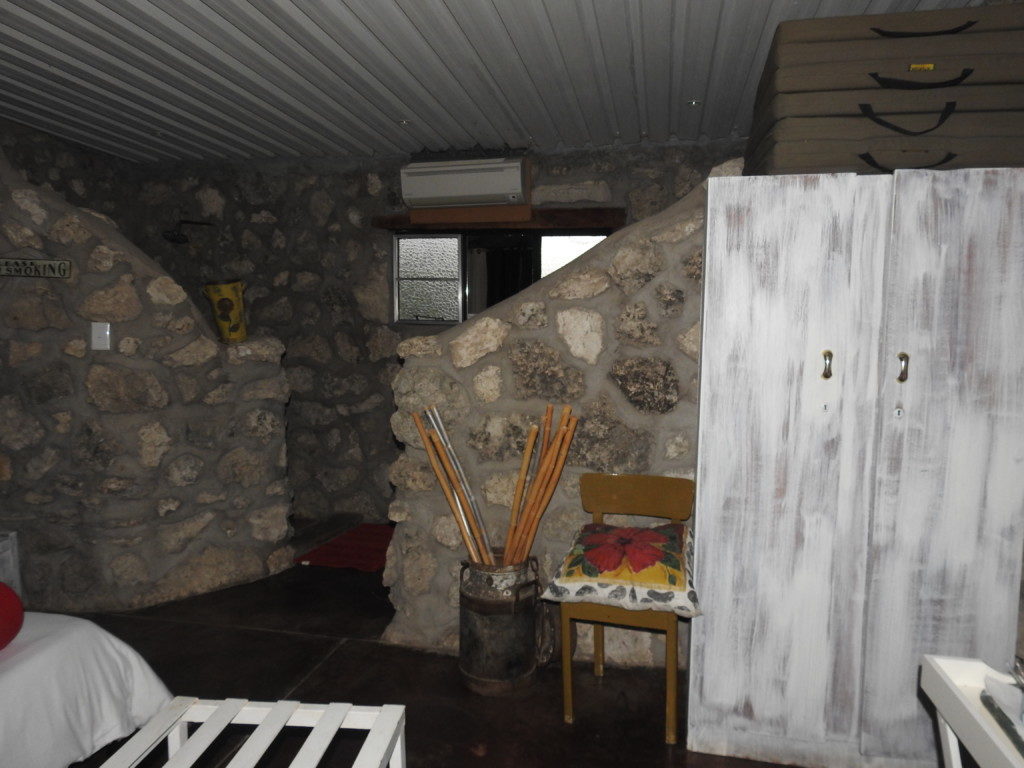 For self-caterers, there is a microwave, kettle and fridge.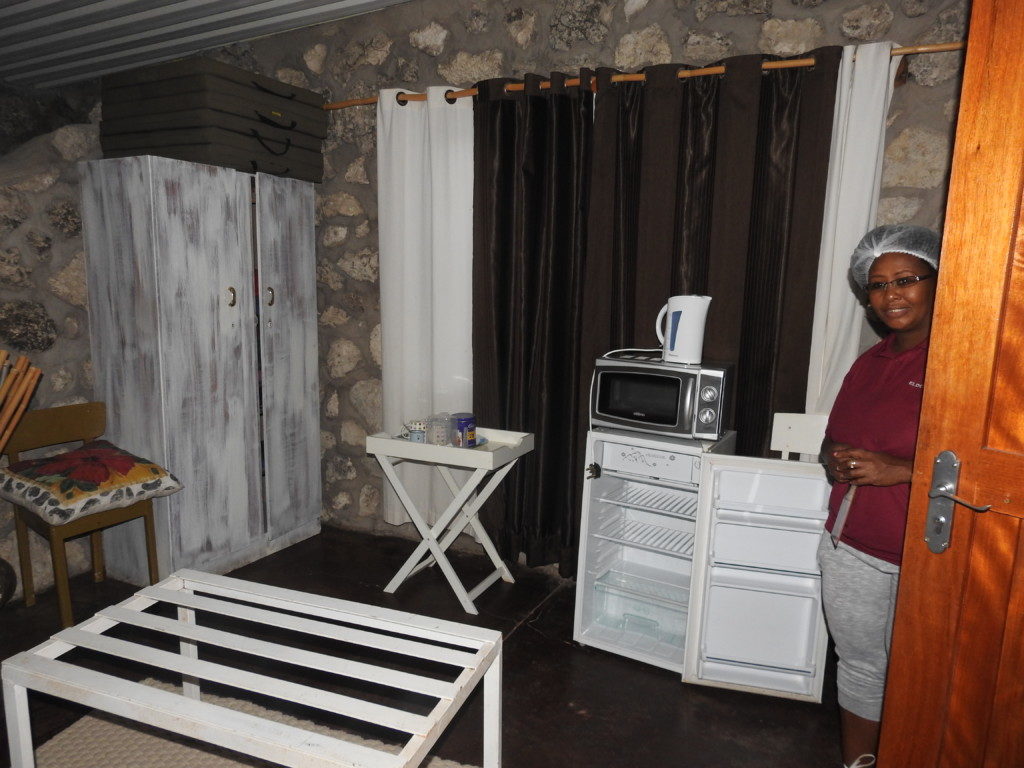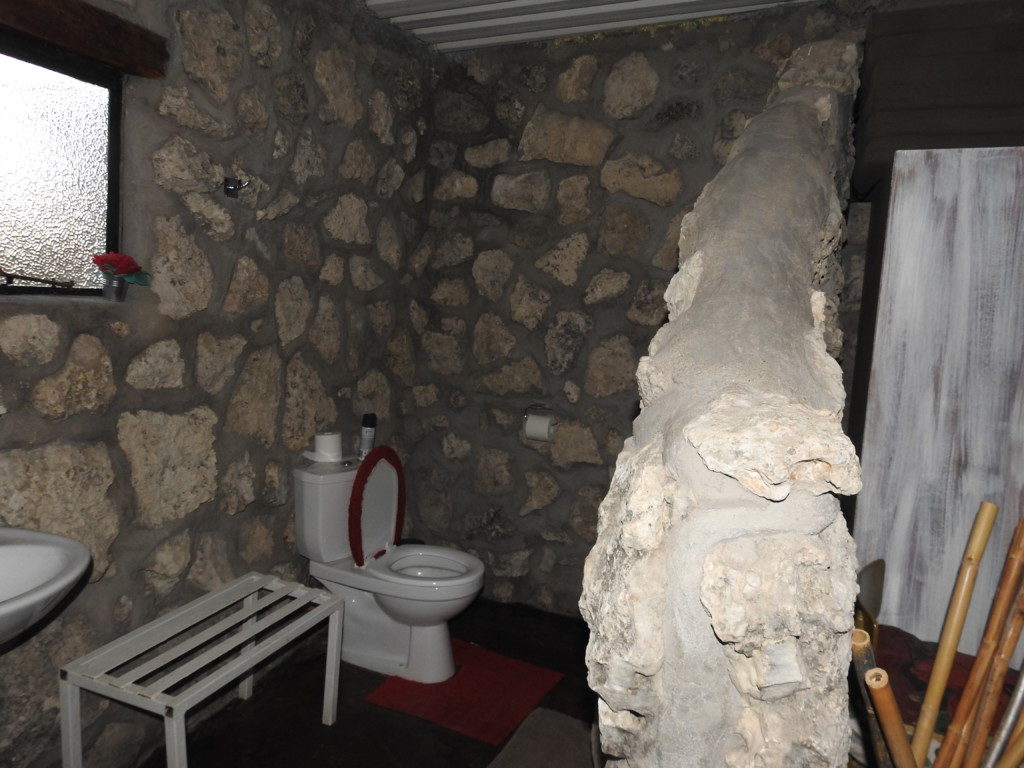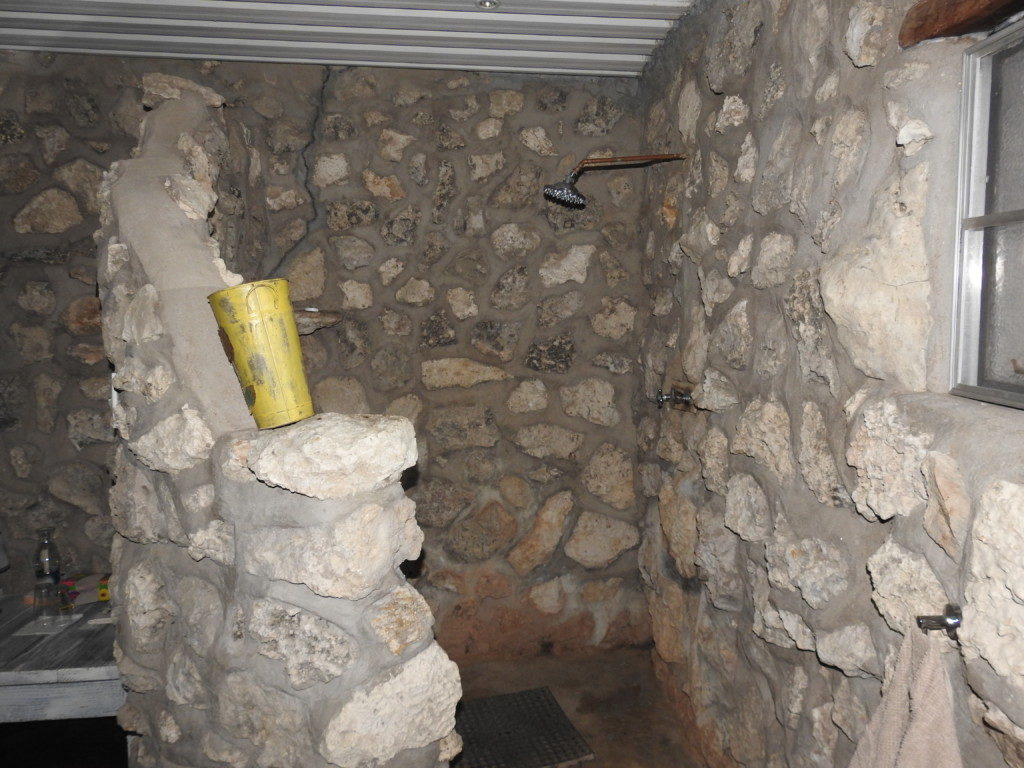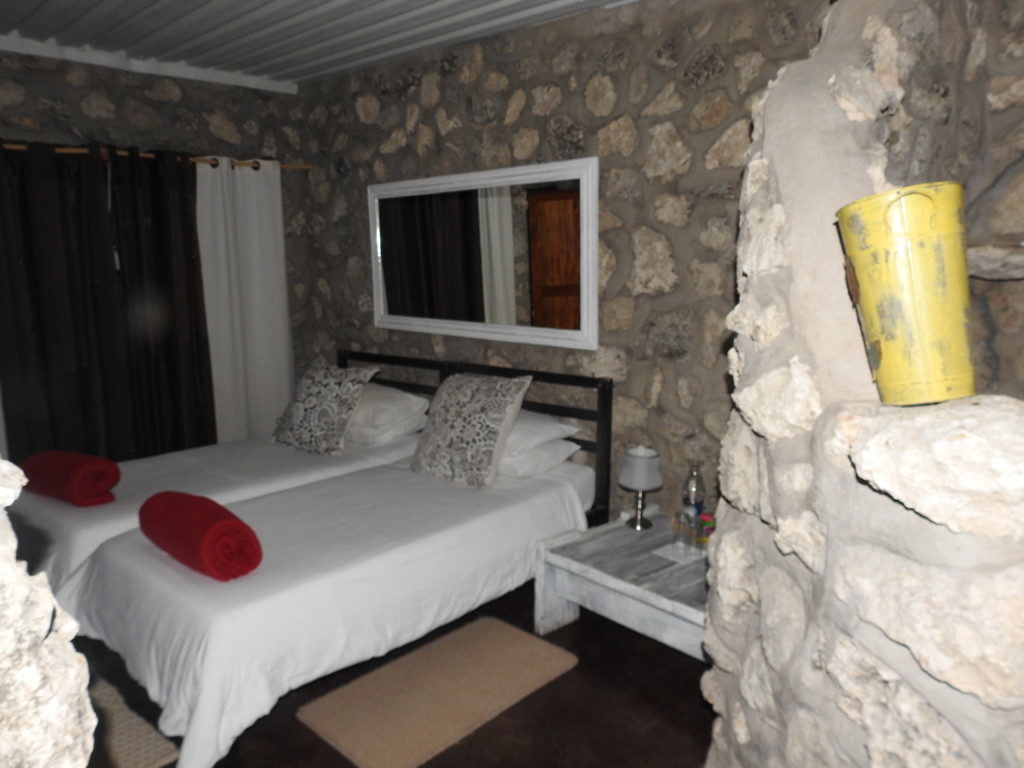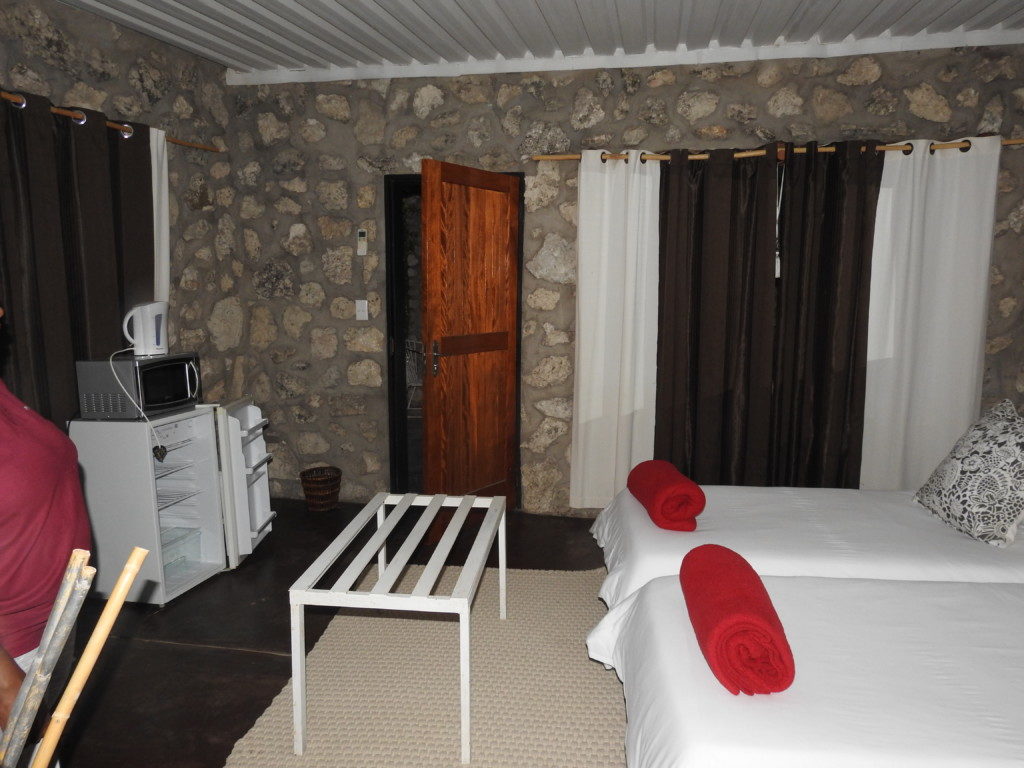 We didn't get a chance to swim due to late arrival and early departure but they do have a very nice pool.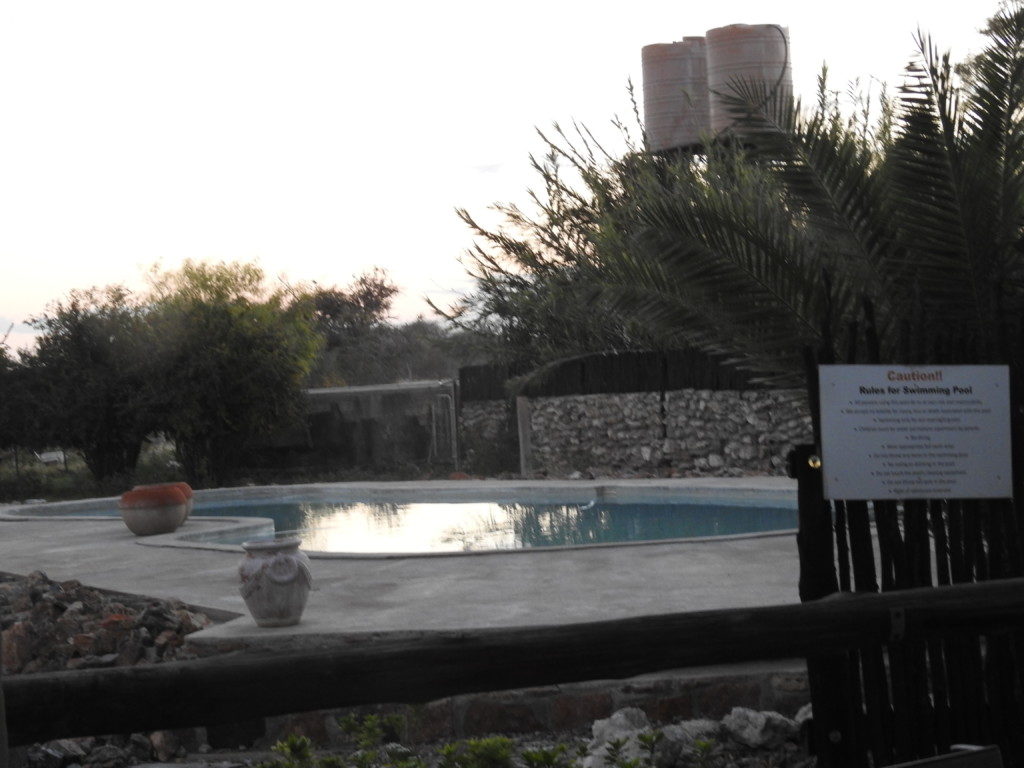 For the price we paid (using Orbitz 15% off coupon) this was an amazing bargain so check your online travel agent portals or you can book with them directly.  It's a great place to stay and very convenient to Etosha NP!