The Grey-headed Kingfisher (Halcyon leucocephala) has five subspecies:
H. l. acteon (Lesson, R, 1830) – Cape Verde Islands
H. l. leucocephala (Statius Müller, PL, 1776) – Senegal and Gambia to northwest Somalia, north Tanzania and north DR Congo
H. l. semicaerulea (Gmelin, JF, 1788) – south Arabian Peninsula
H. l. hyacinthina Reichenow, 1900 – southeast Somalia to Tanzania
H. l. pallidiventris Cabanis, 1880 – south DR Congo to northwest Tanzania and south to north South Africa
The ones I saw in Zambia would be the last subspecies, H. l. pallidiventris.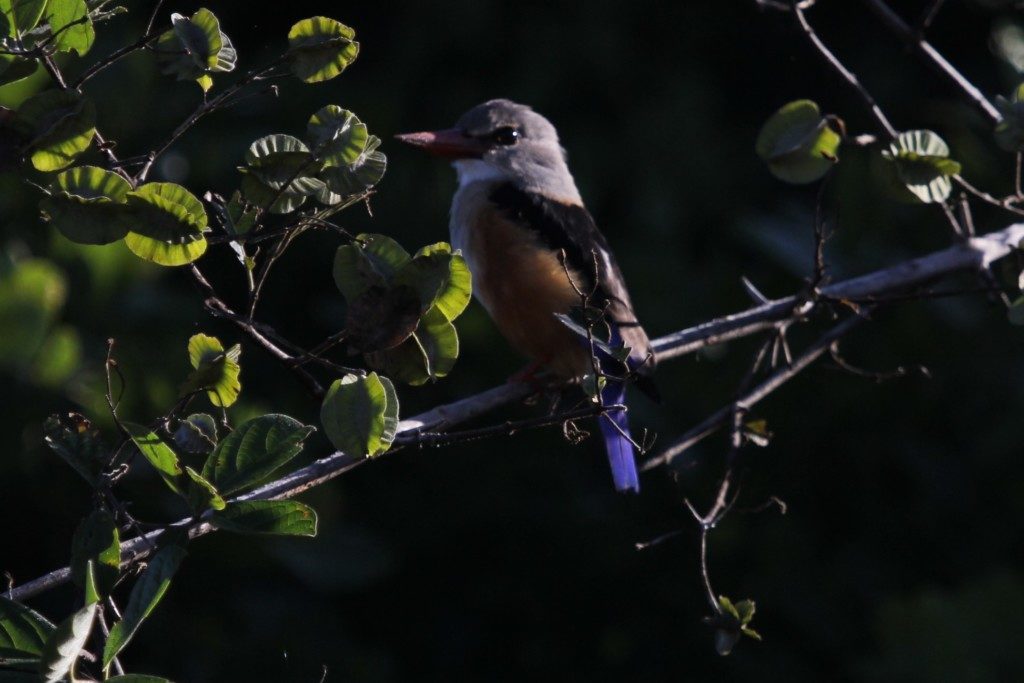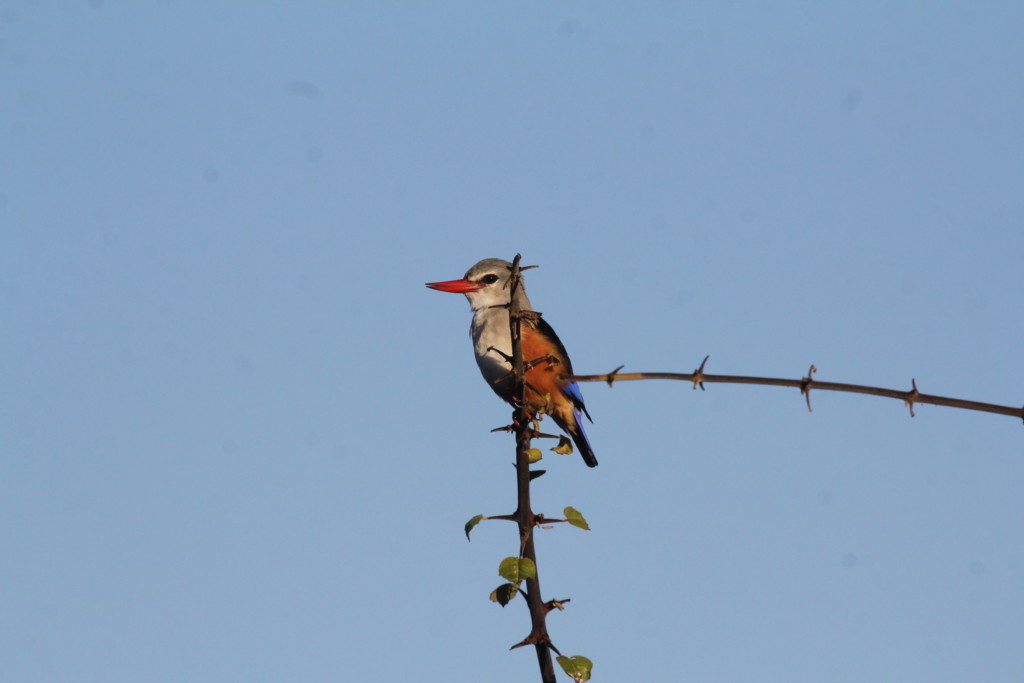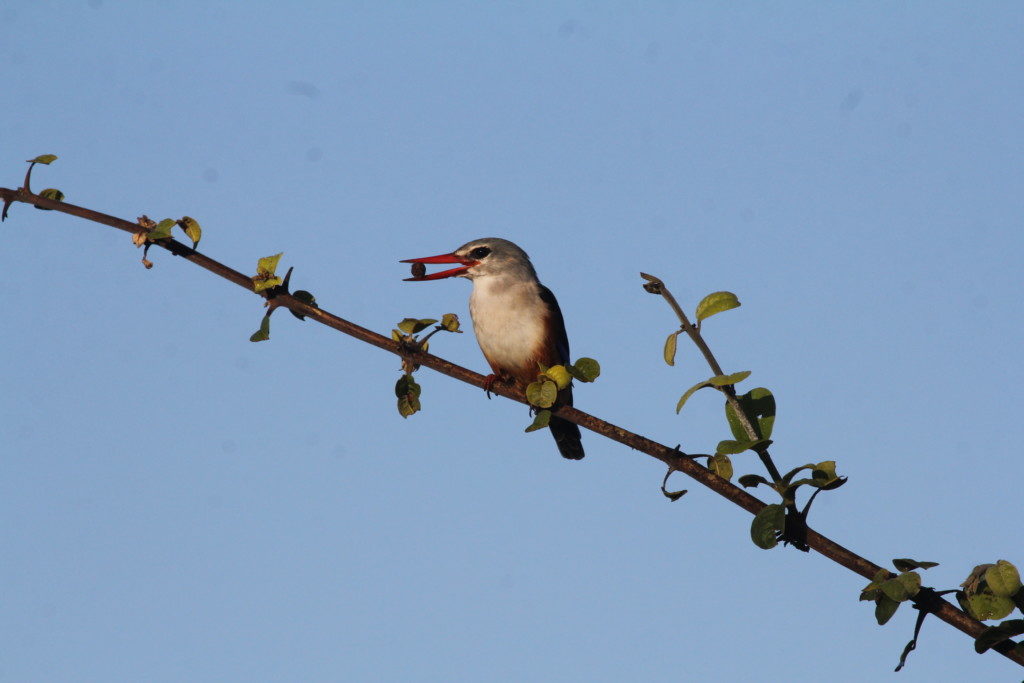 As you can see they have a huge range covering most of sub-Saharan Africa.  The photos above were taken by me in South Luangwa NP, Zambia.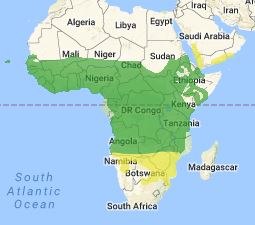 LEARN MORE ABOUT GREY-HEADED KINGFISHERS
VIDEOS
Let's see what Youtube has.  Here's one from Ghana.
Another one from Gambia.
How about the Kenyan subspecies?
And lastly one from Kruger in South Africa which is the same subspecies as Zambia.