South Luangwa National Park in Zambia is arguably the best safari location I have been to in Africa, and I have been to quite a few!  But before we get to the safari details, first we need a place to stay.  After lots of research, I found the Marula Lodge which is a mere 5 minutes from the gate.  They cater for all budgets with backpacker dorms, camping tents and chalet rooms.  We had a special Backpacker Package for around $450 which included 3 nights for us both in a tent, all meals and 2 game drives per day-morning and late afternoon/evening.  You can pay with a credit card but there is a 5% surcharge, to me it was worth it for the added security and bank transfer fees on my end would have been about the same.
We were picked up at the bus station in Mfuwe and driven to the lodge about 5 minutes away.  You are advised not to try to walk as there could be dangerous animals around, lions don't know the borders of the park!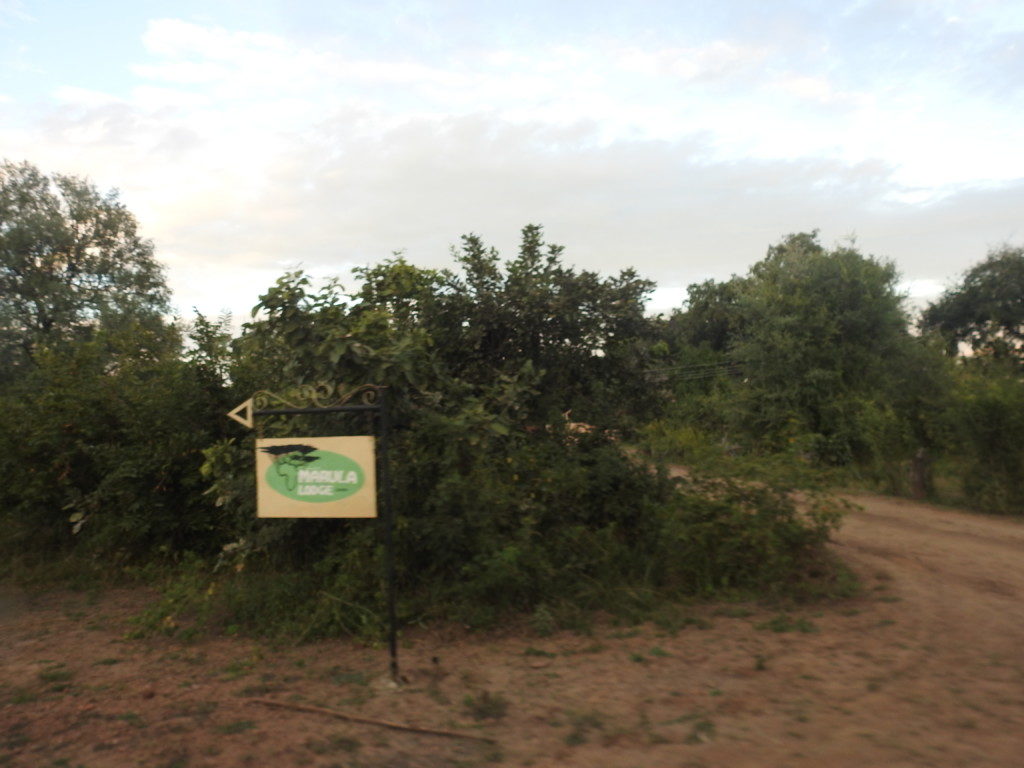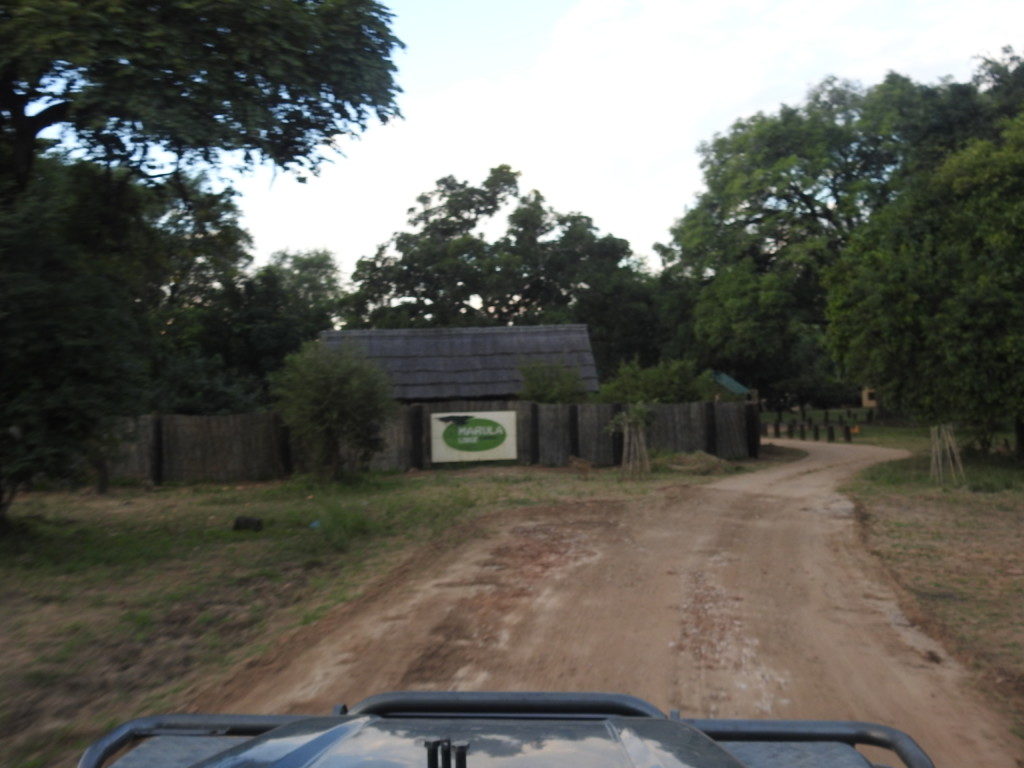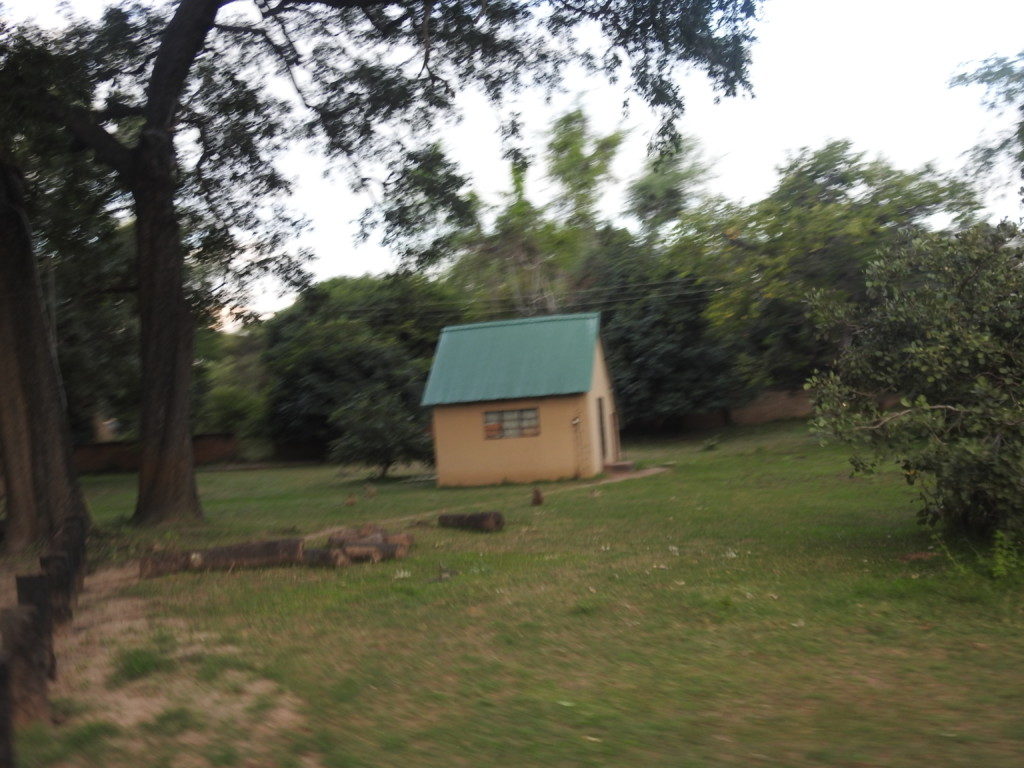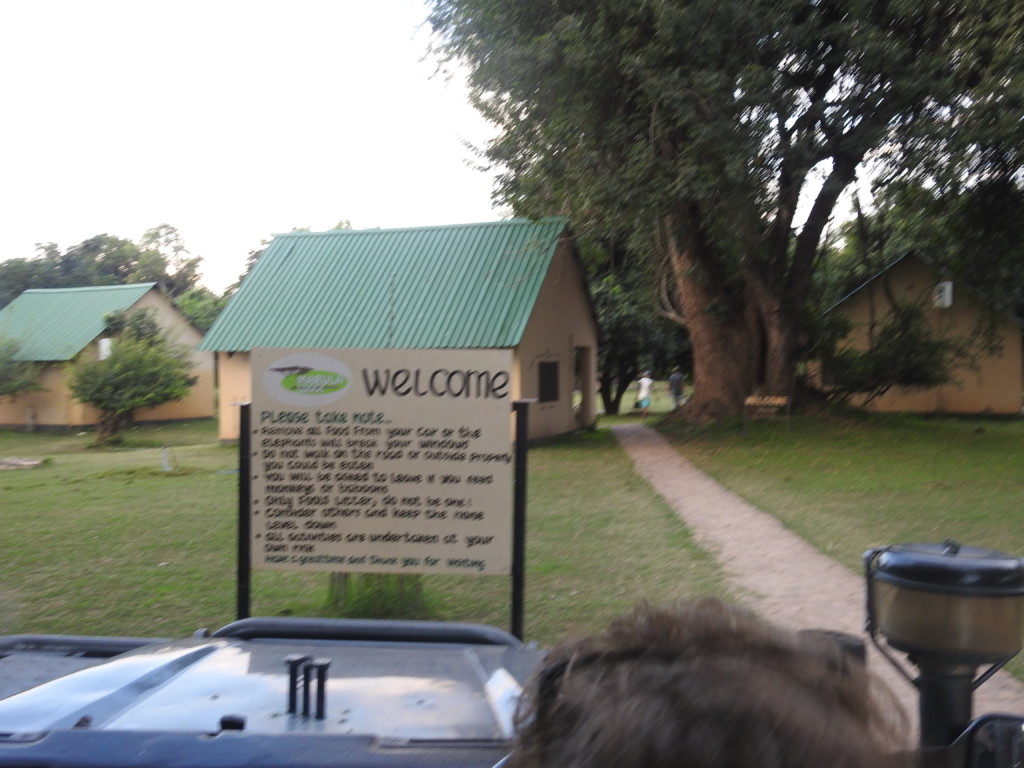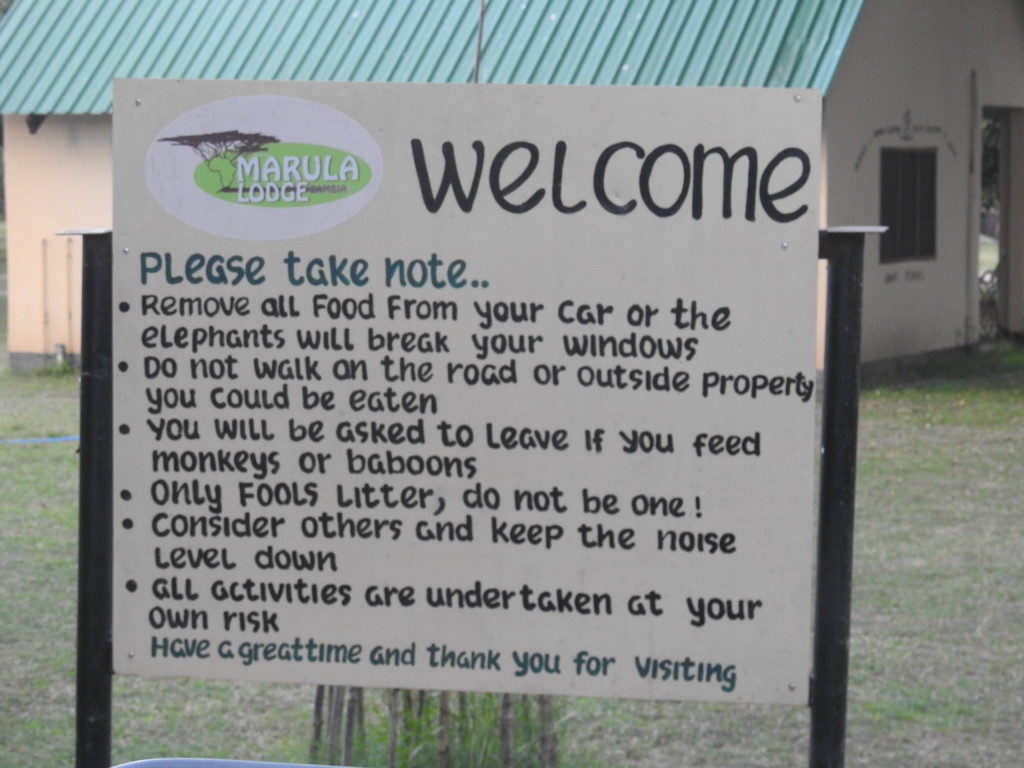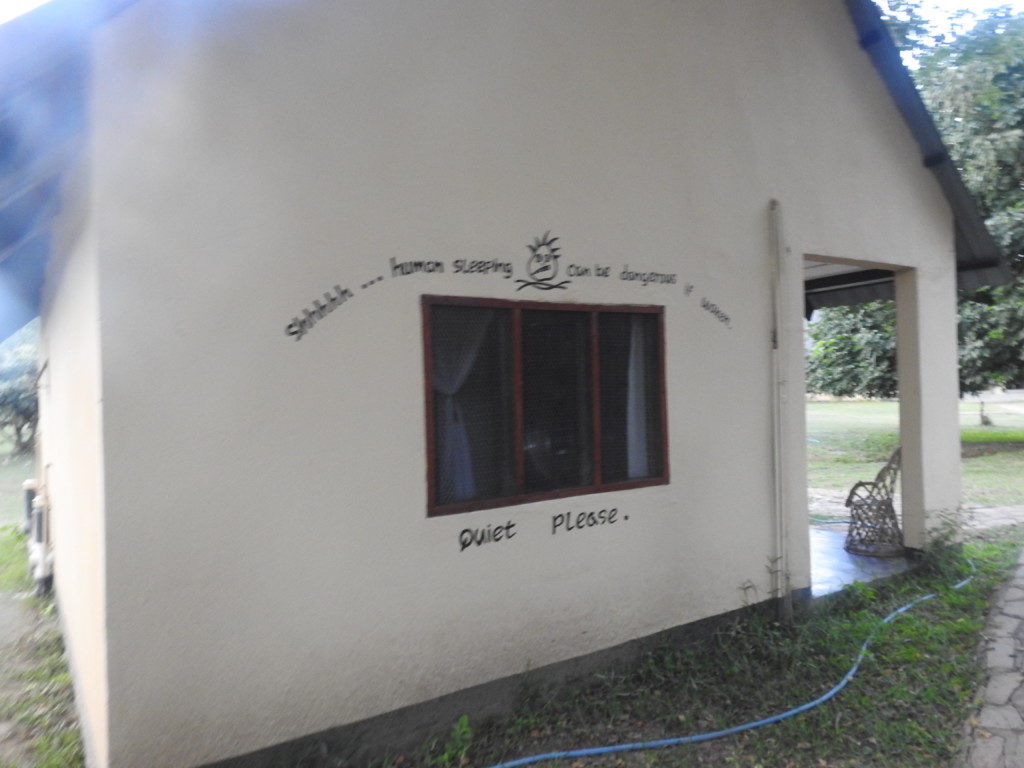 Heading towards the main building which houses reception, the restaurant, bar, souvenir shop and bathrooms.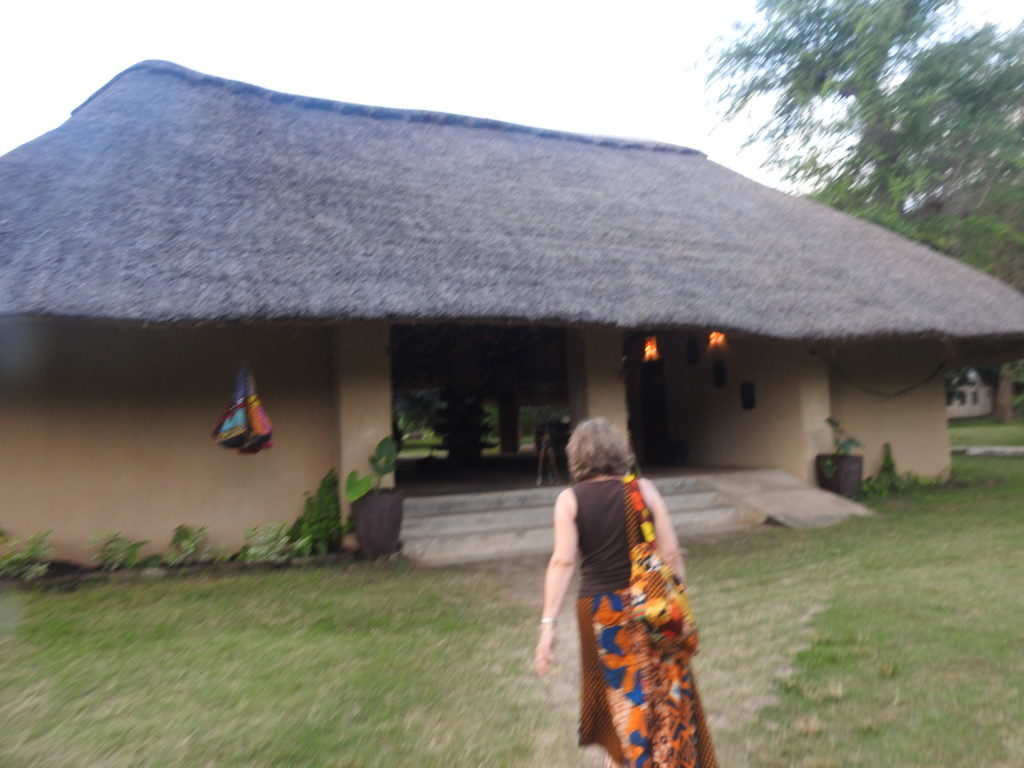 Do take some time to read the notice board!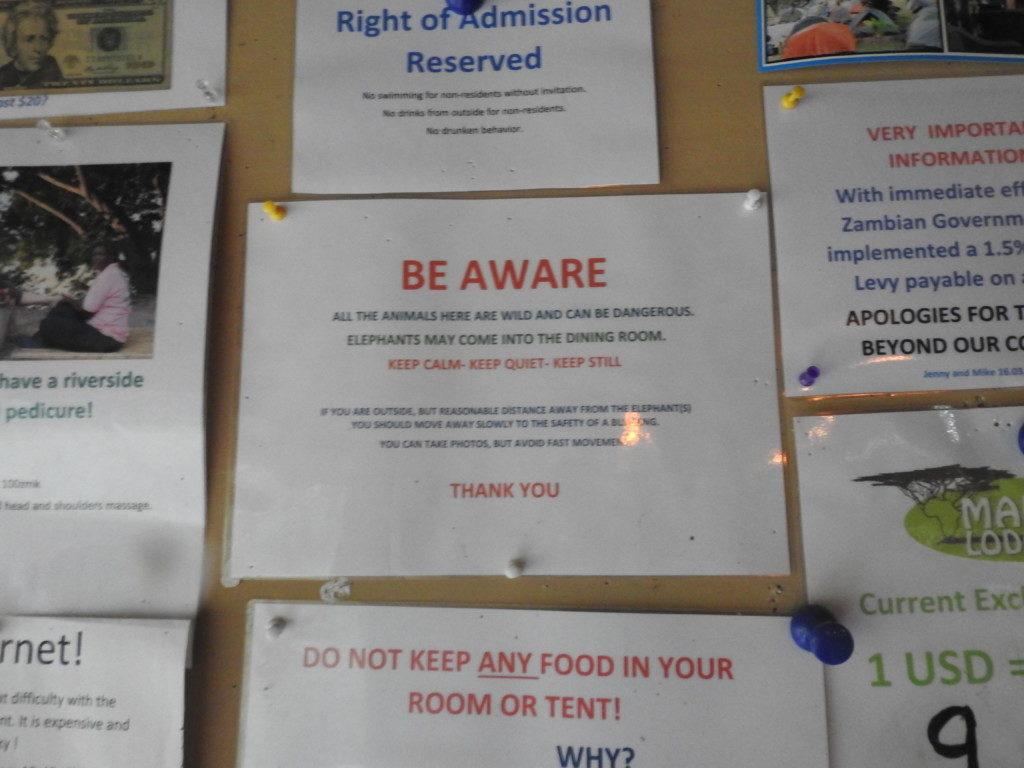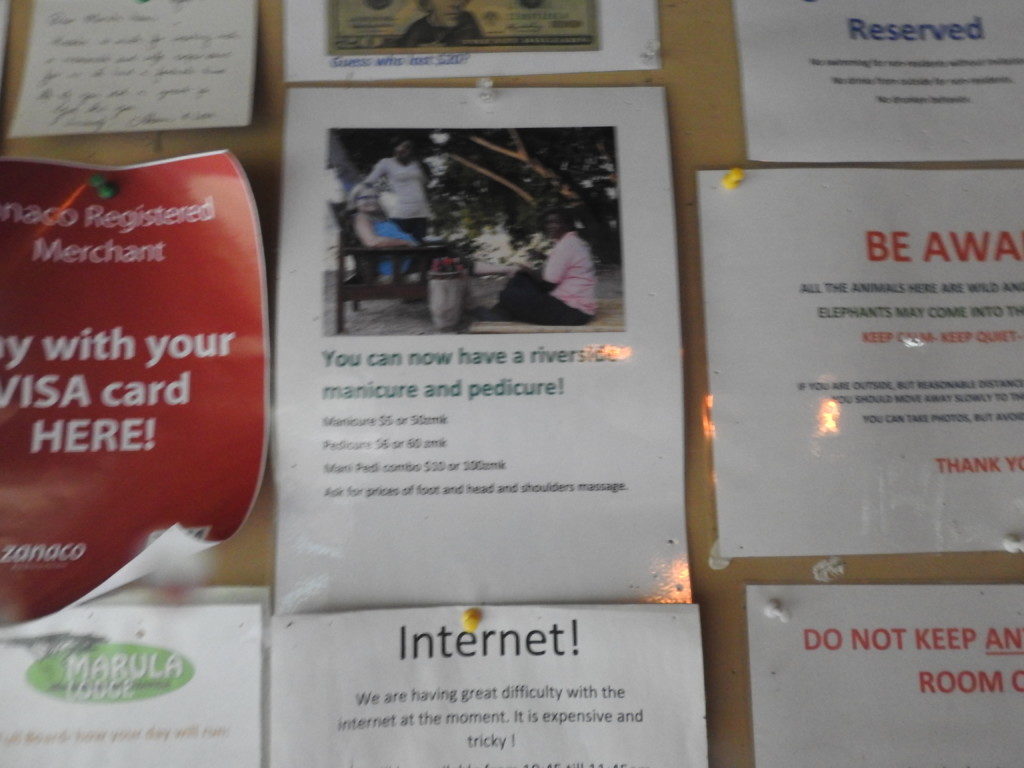 We tried several times but the wifi just didn't work during our stay.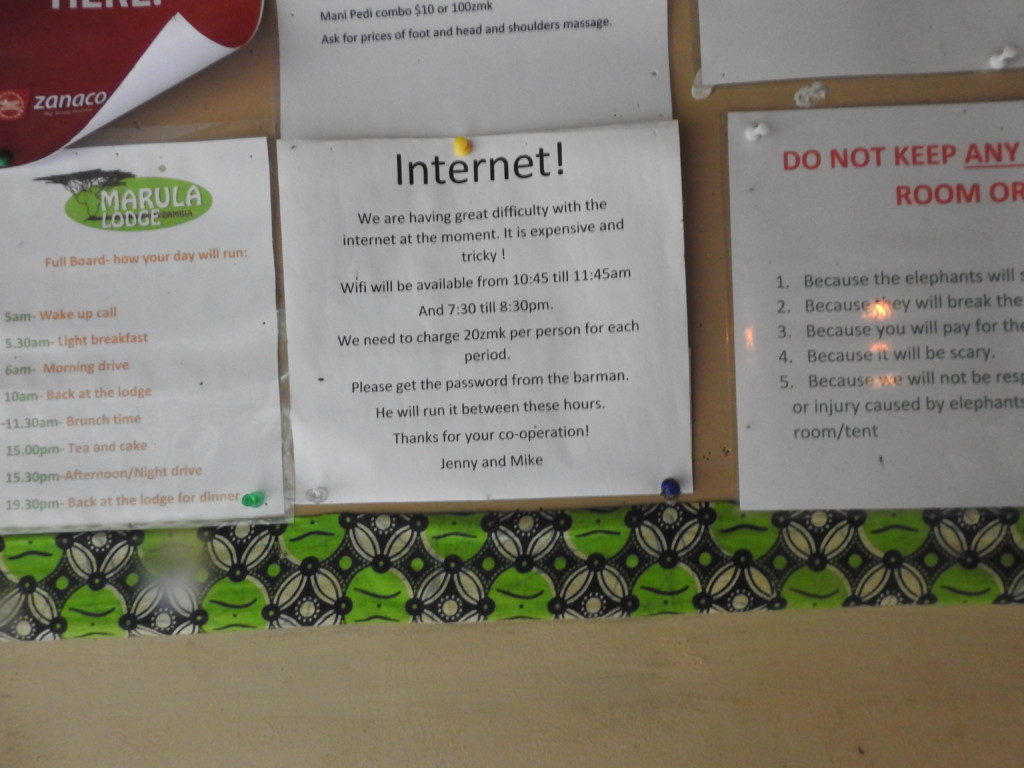 Daily schedule.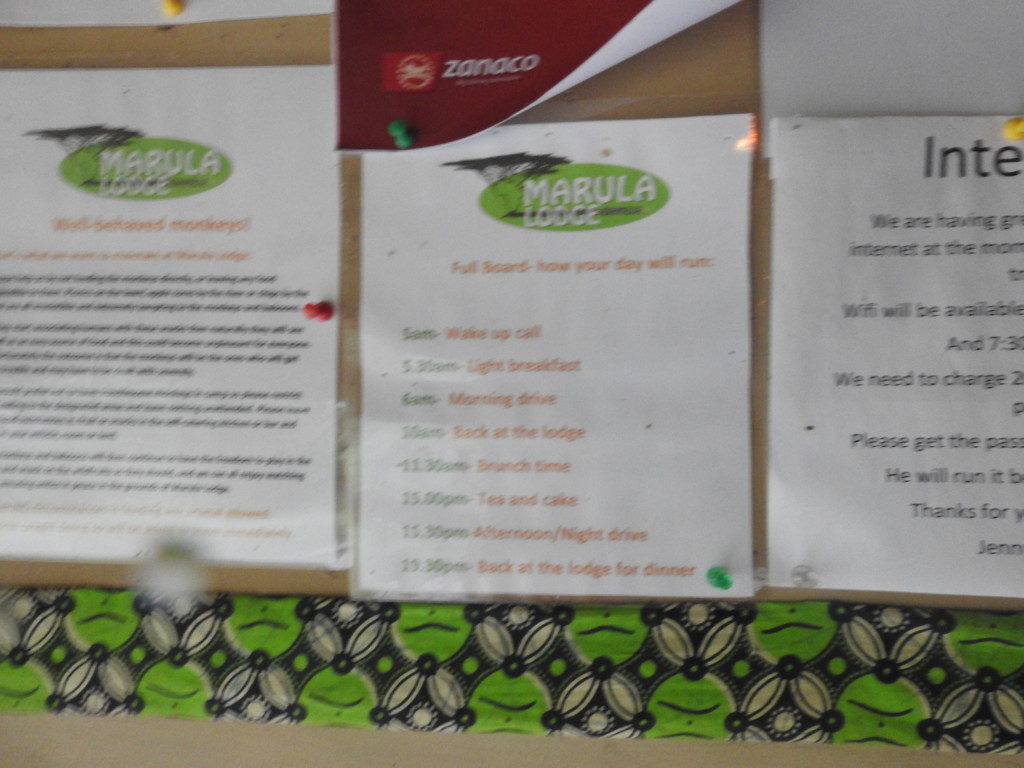 Office building, I think the backpacker dorm is in here as well.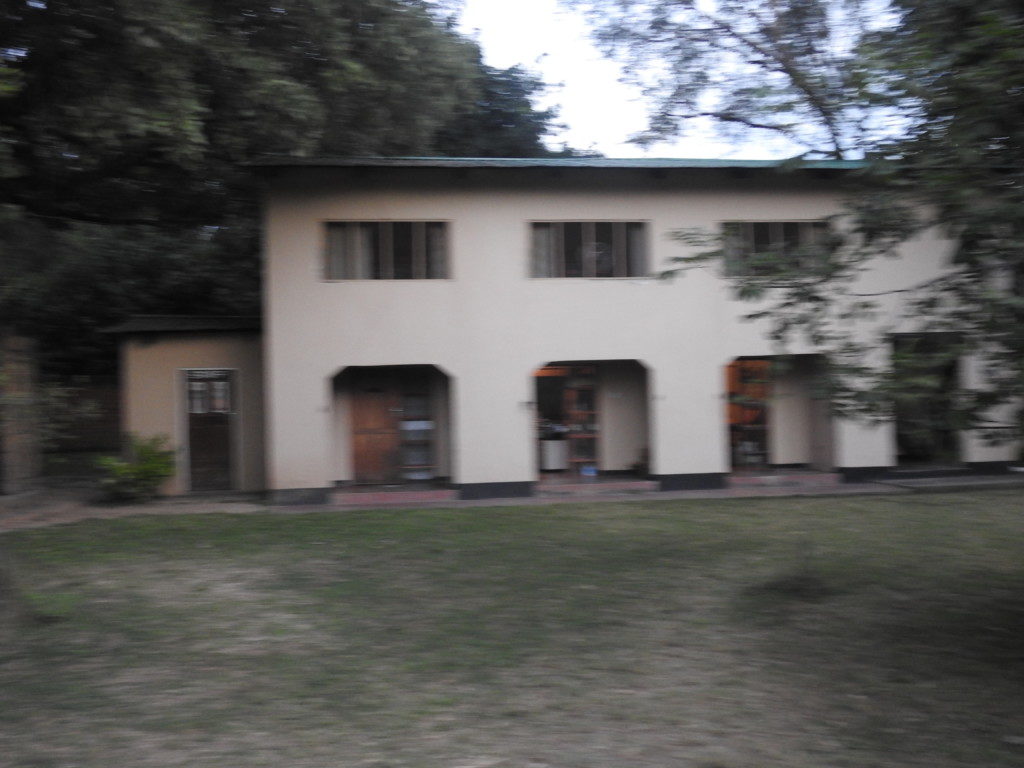 Our tent, here it is by night.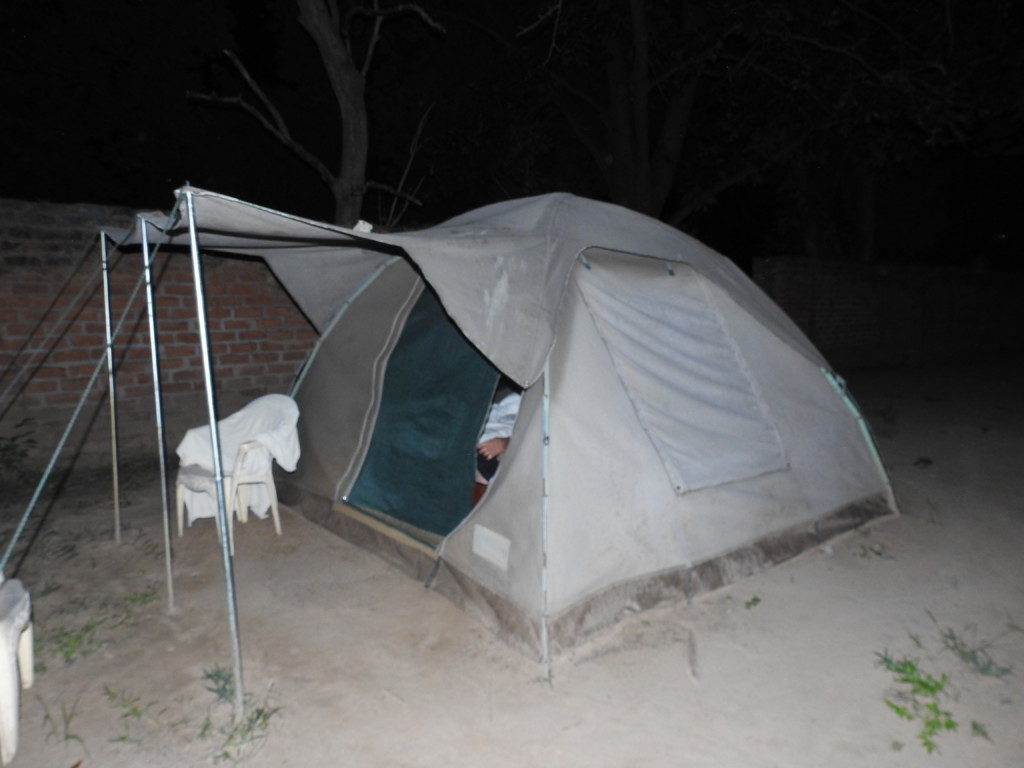 And in the early morning.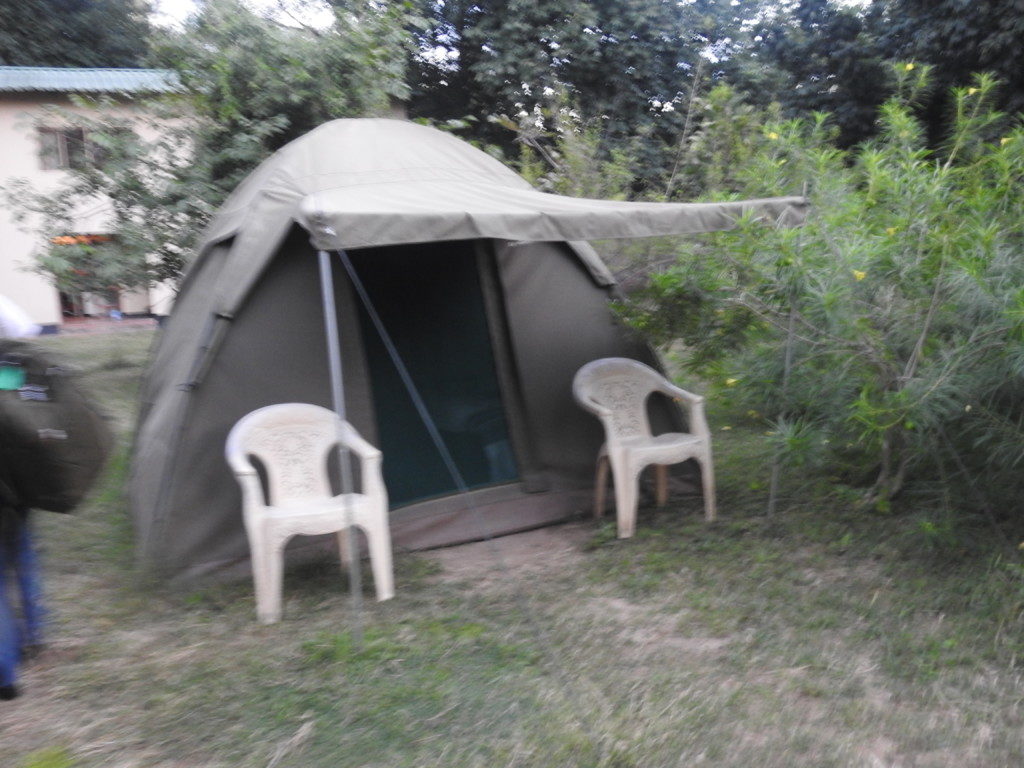 Sorry for the blurry shot, you can see the basic set up-2 cots and a table in the middle.  They give you a rechargeable lantern.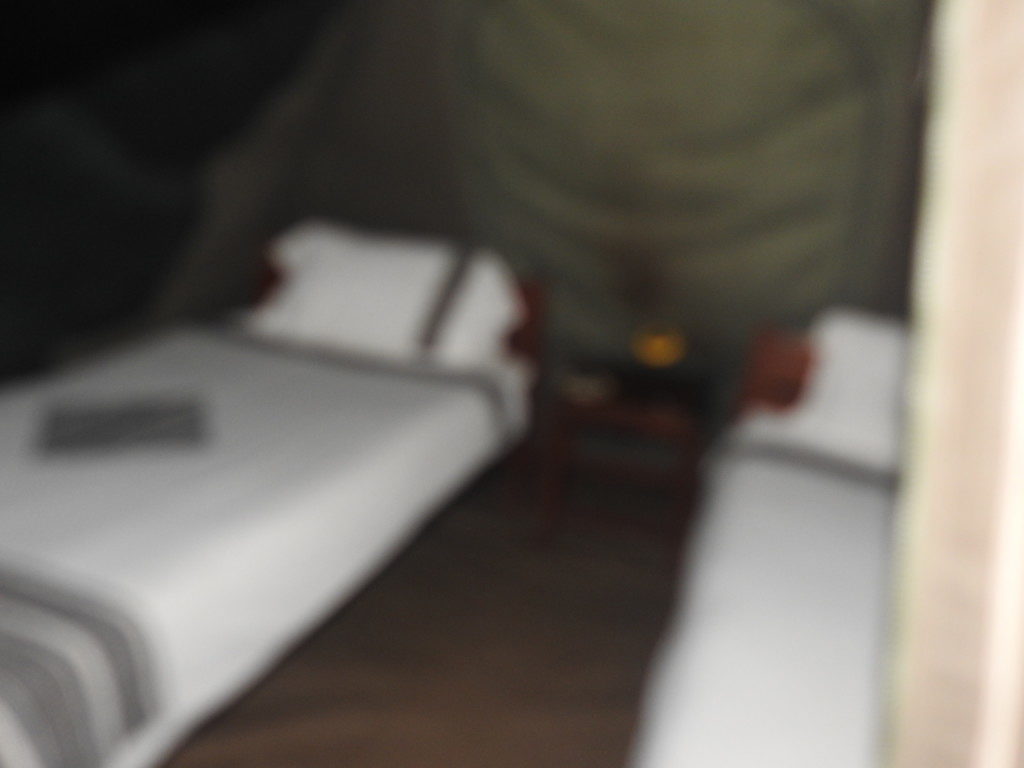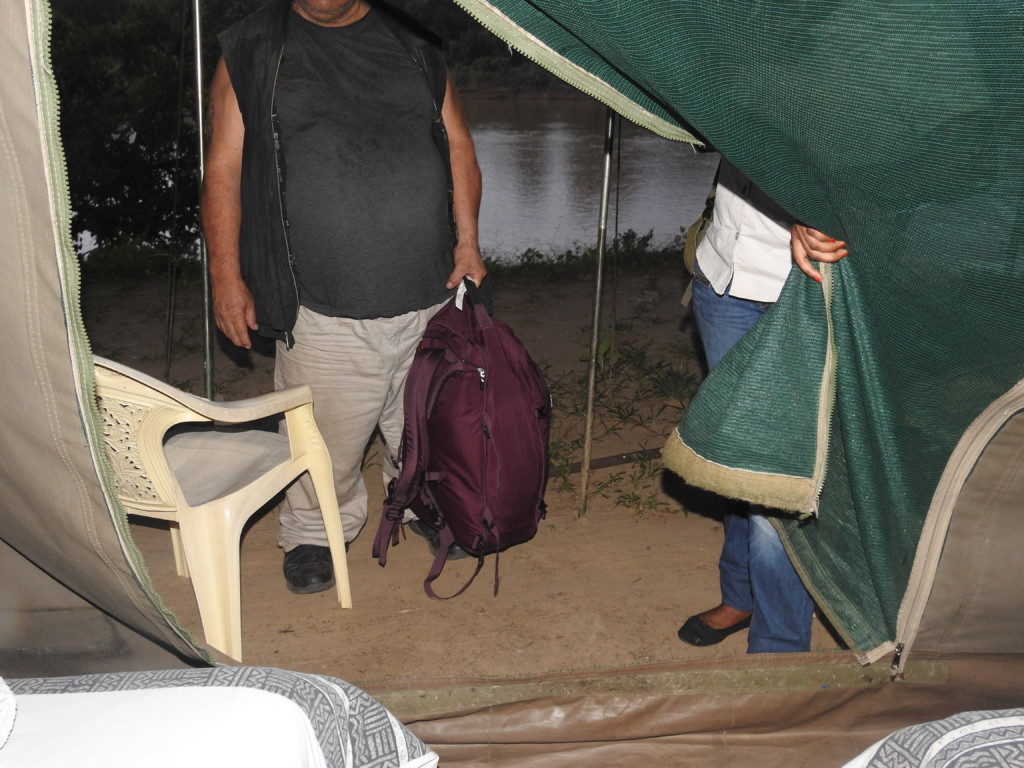 The showers and toilets are in this open-air structure.  I got a bit nervous to go there at night but there are security guards around who will escort you if needed.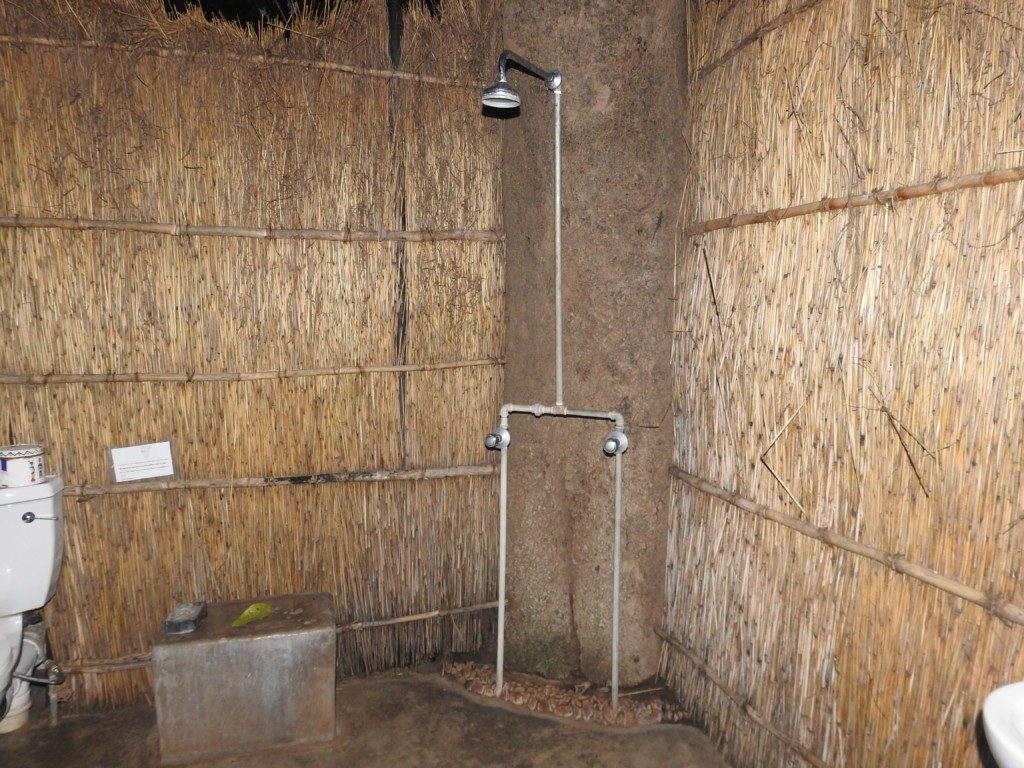 You hook a chain across the entrance to show it's occupied.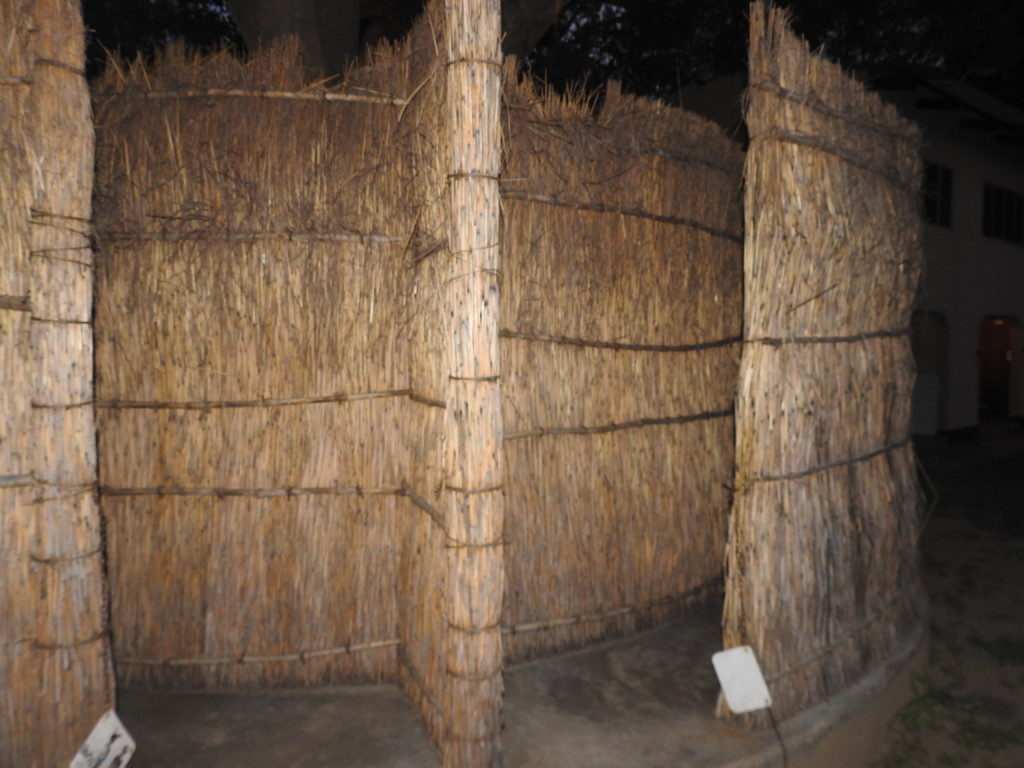 Our safari vehicle, please note that it is covered on top!  This is an issue as the sun gets very hot during the day and we passed quite a few other vehicles with open tops and red-faced tourists!
Map of South Luangwa NP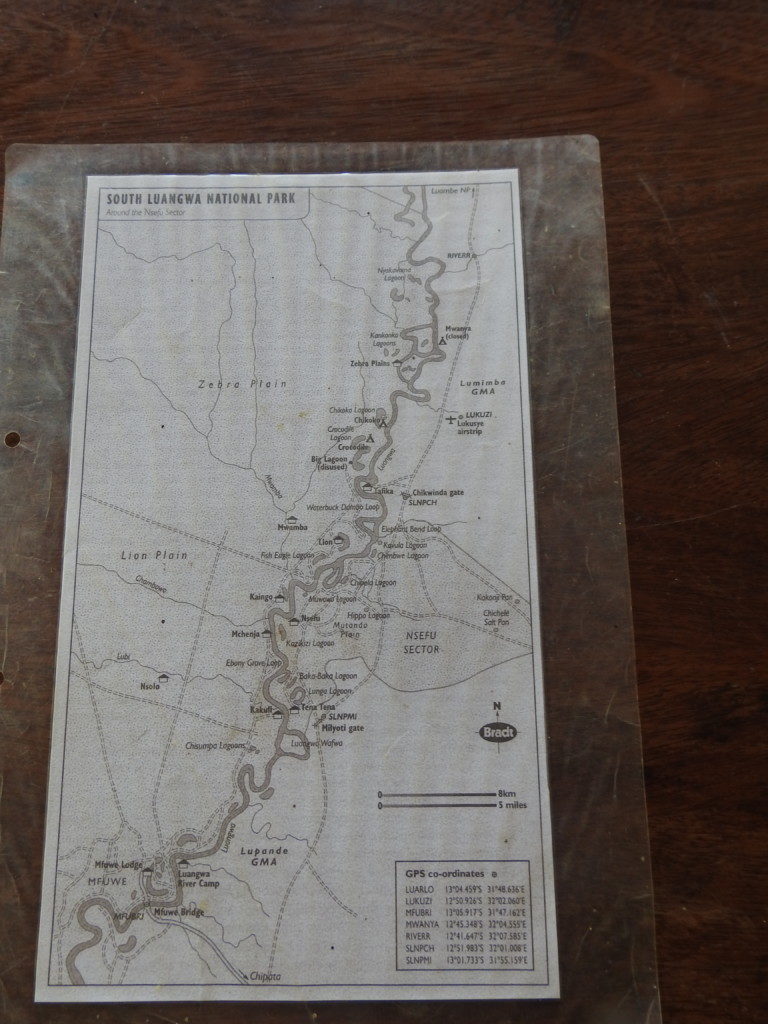 Wifi details, I would say don't bother!  But come prepared with whatever you need for the duration of your stay-downloaded entertainment, books or whatever.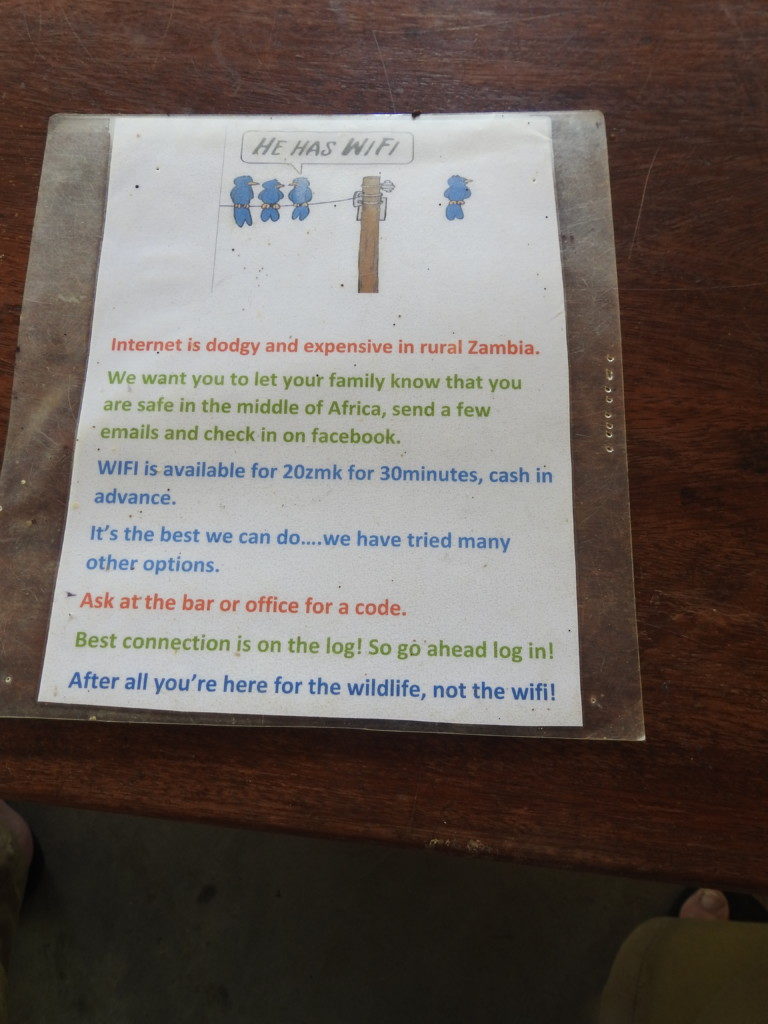 Here's the restaurant.  You can see the bar in the rear and buffet table with red & white table cloth.  Each couple or group gets their own table.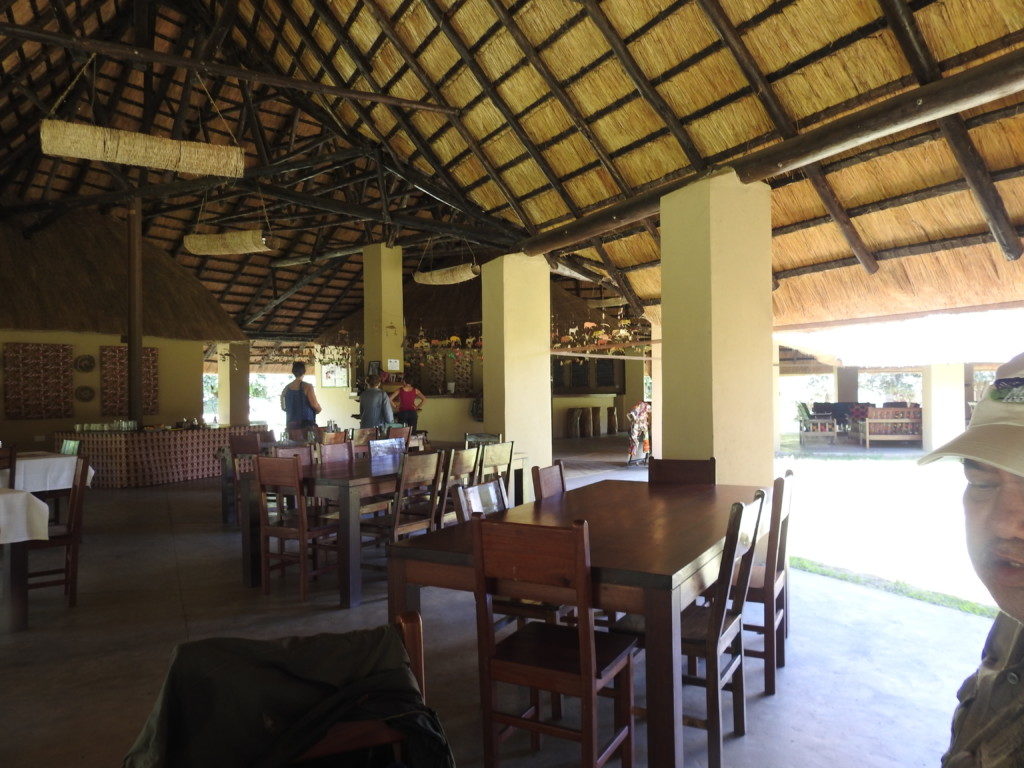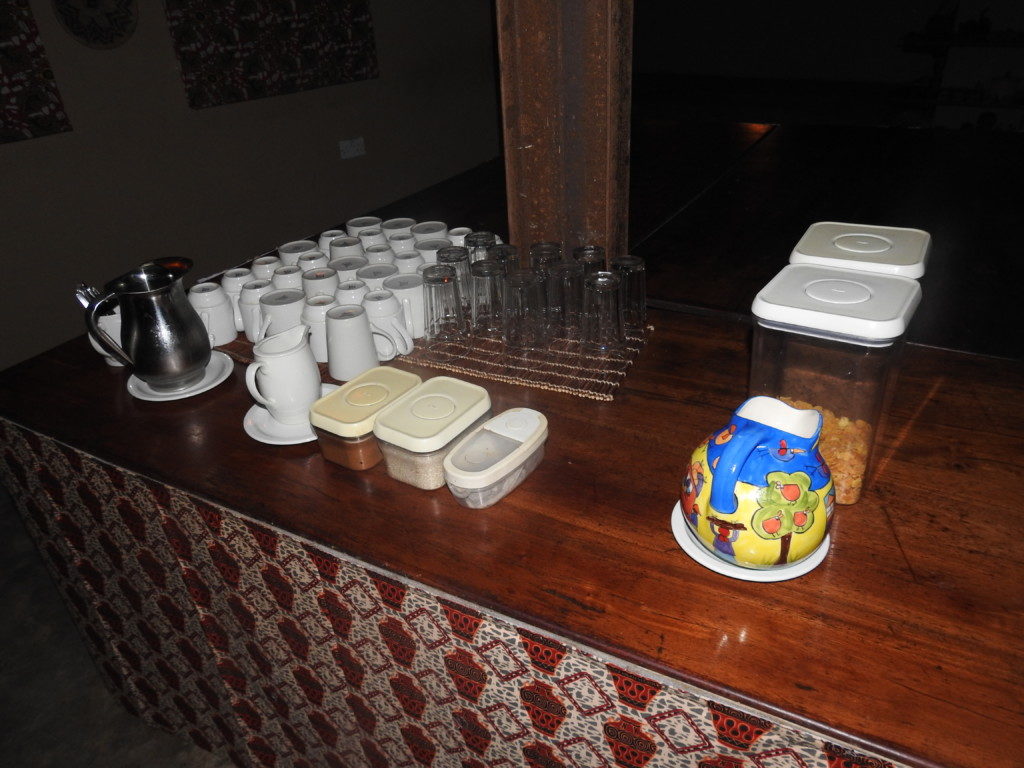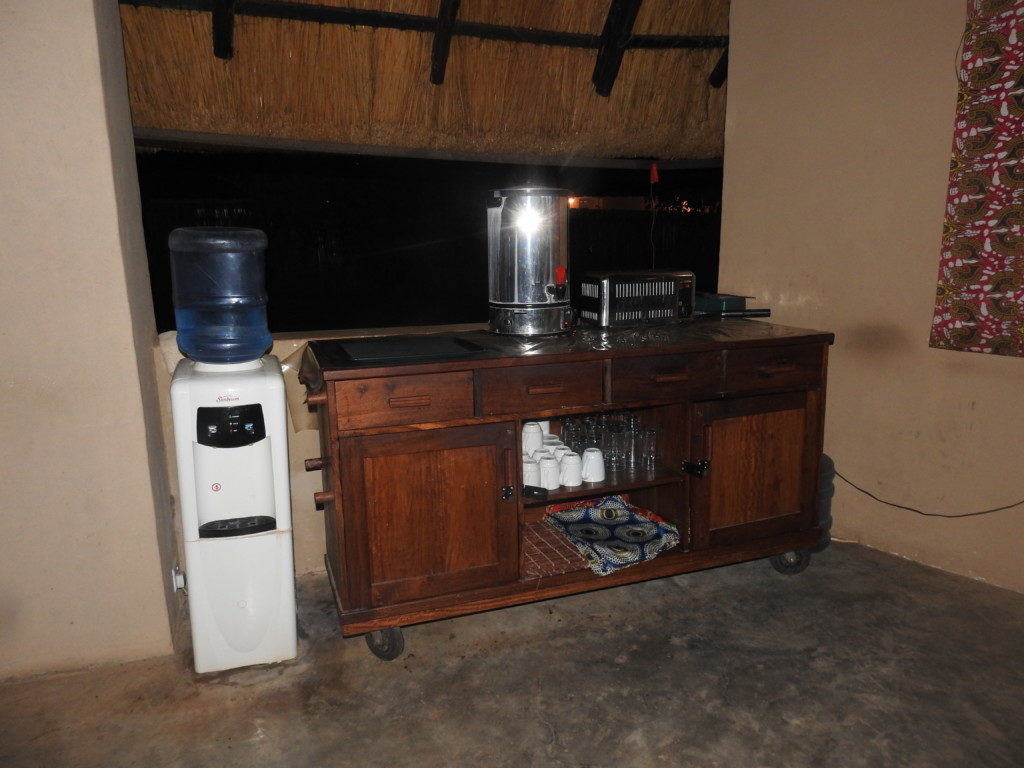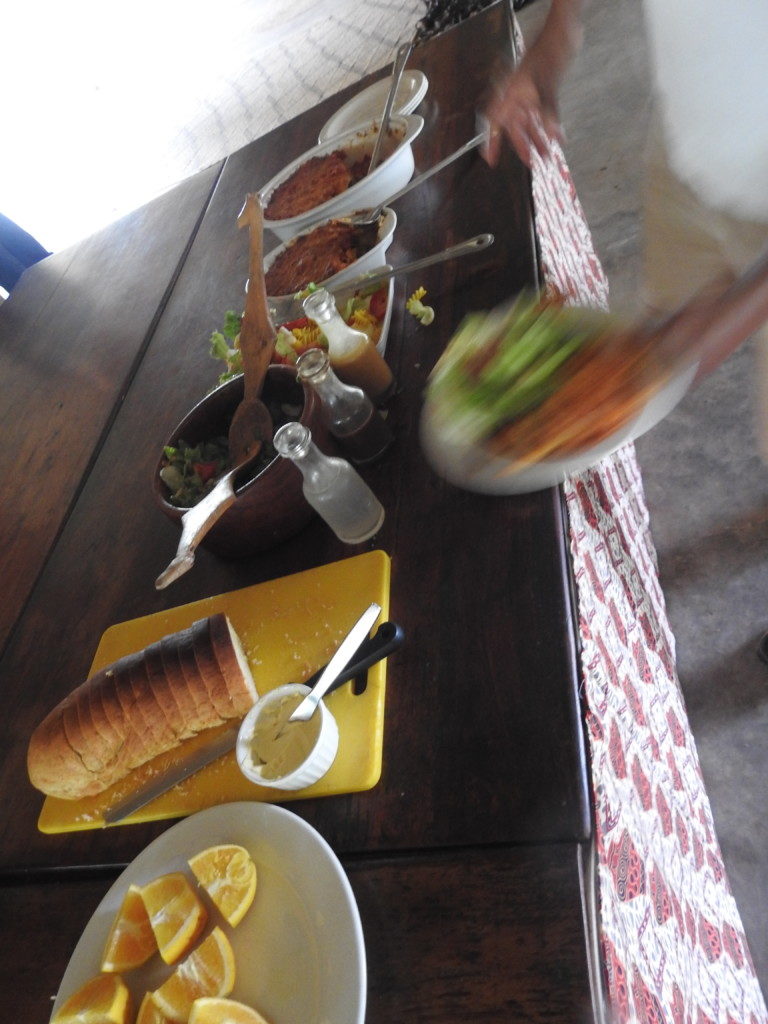 Breakfast is a small buffet, lunch and dinner are served on a plate.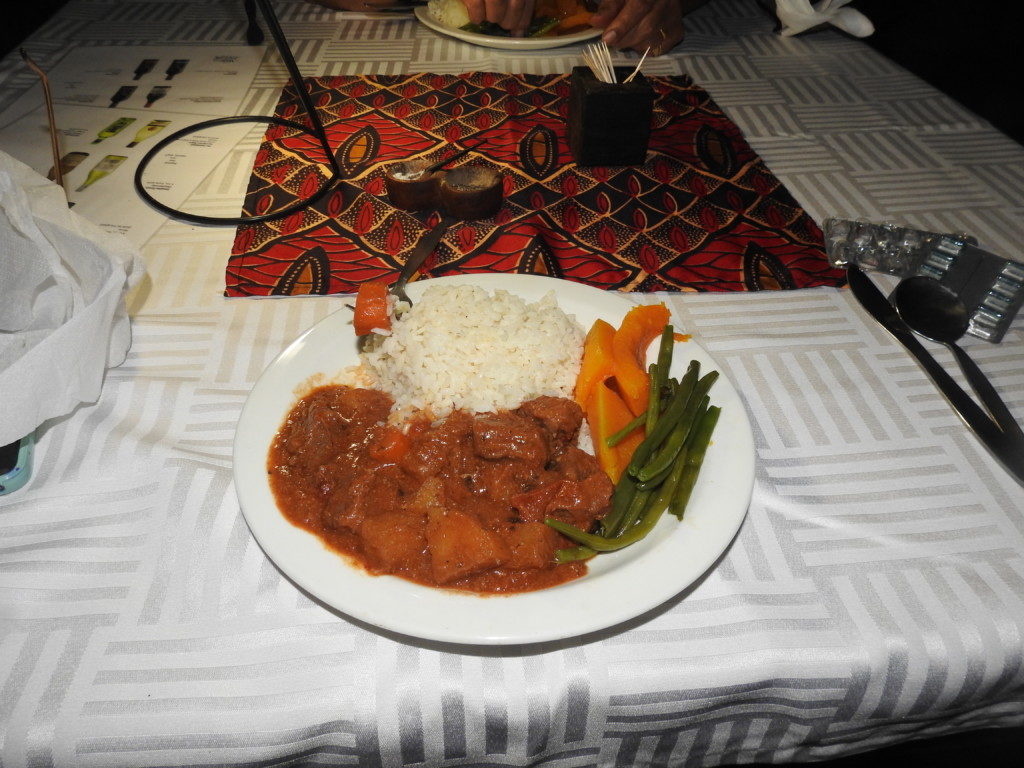 Some of the hand-made souvenirs from nearby villagers.  Support the local economy and bring something special home!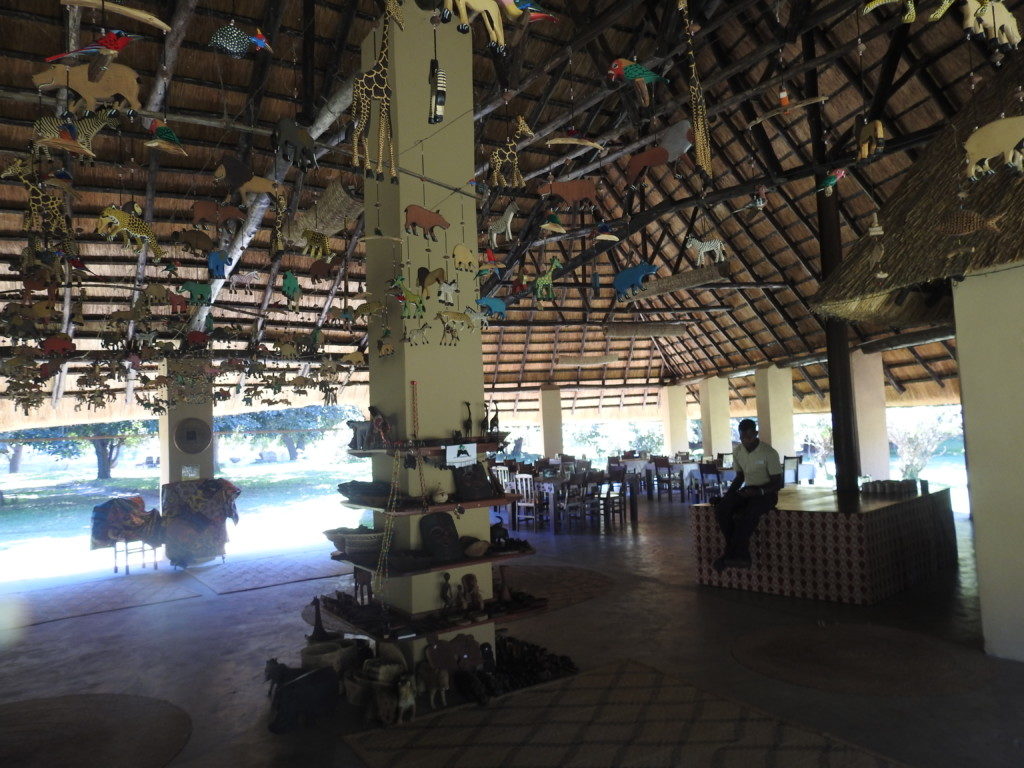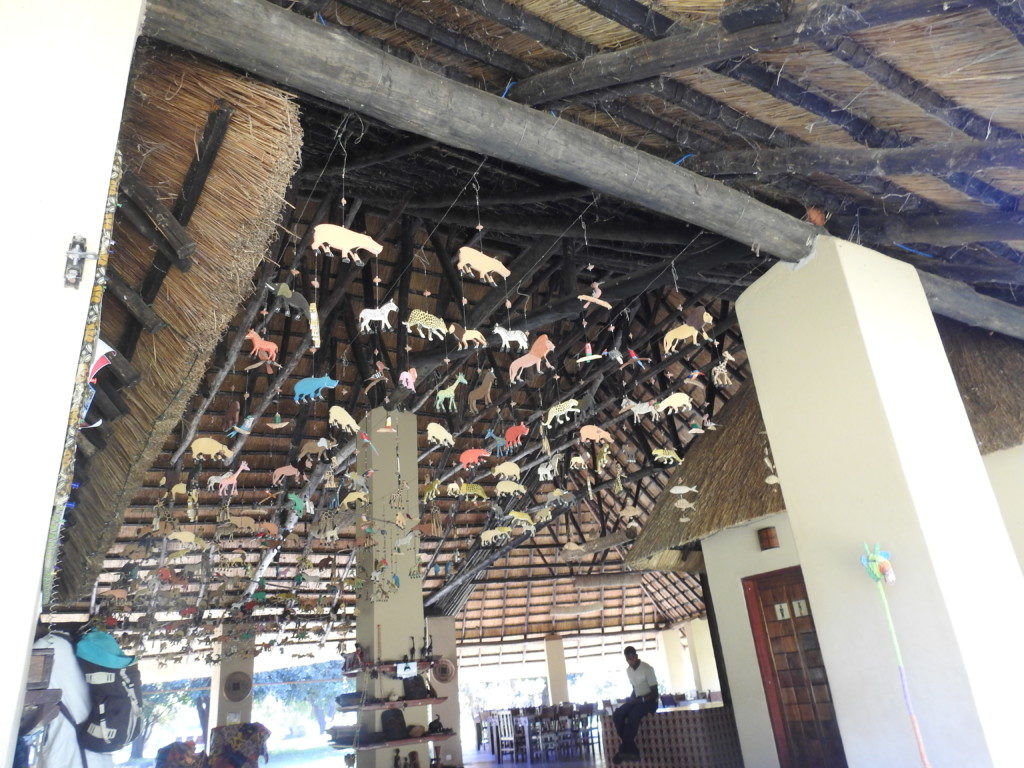 Dinner the next day, served after the evening game drive.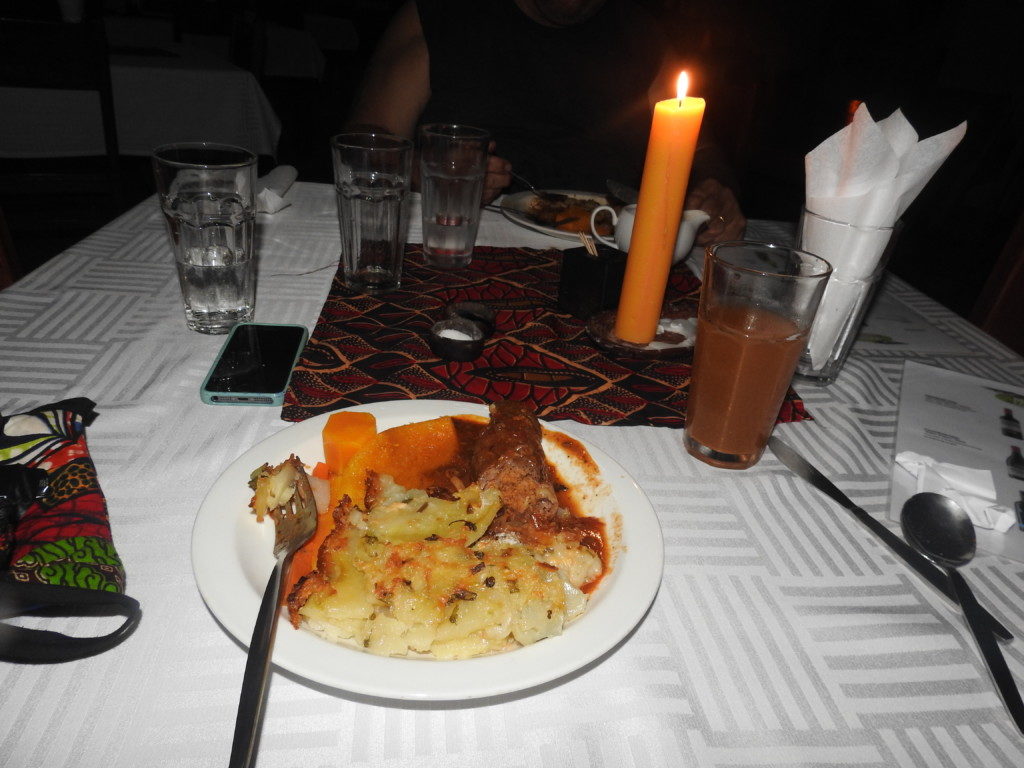 The bathrooms in the main building have some pretty amazing artwork!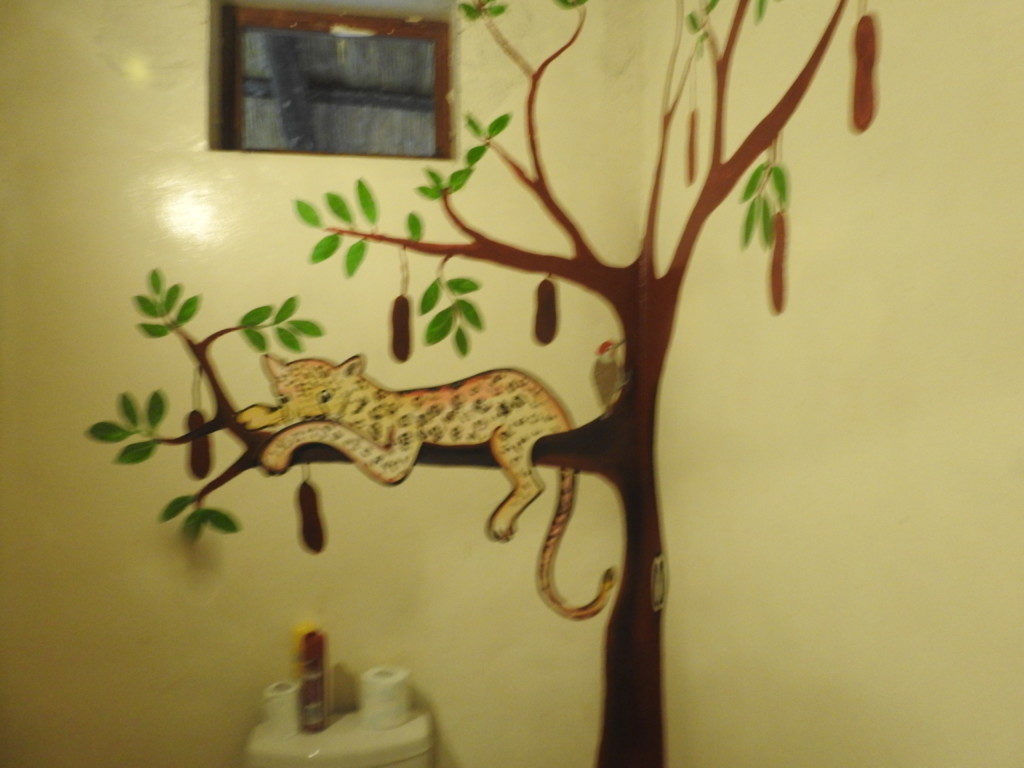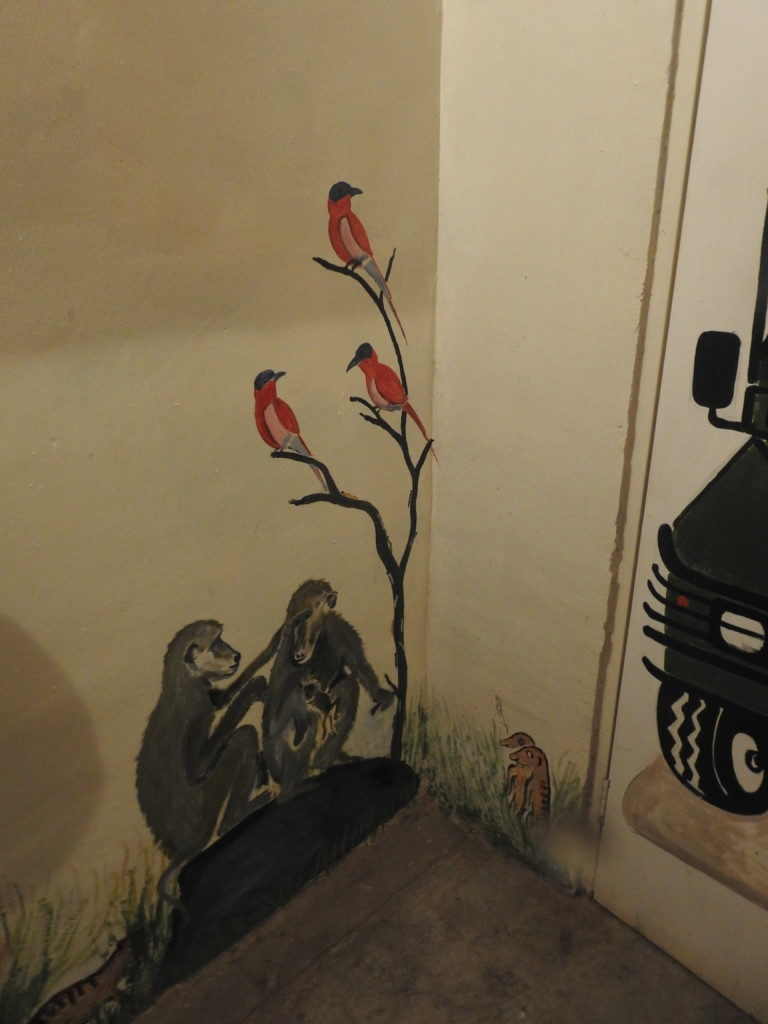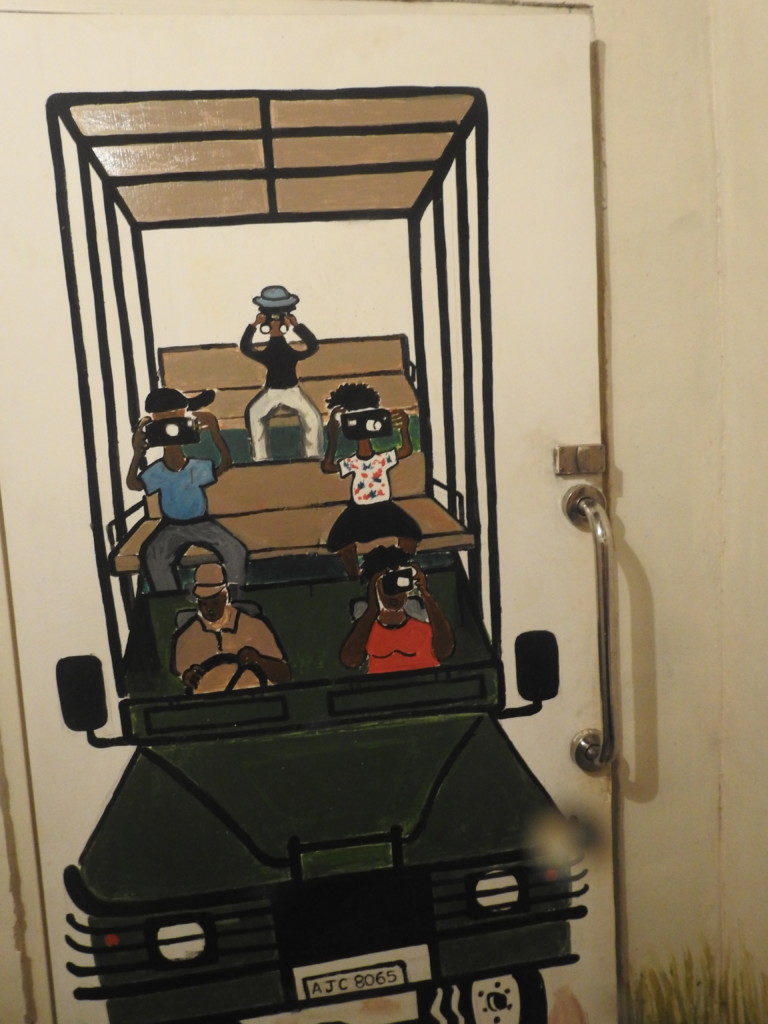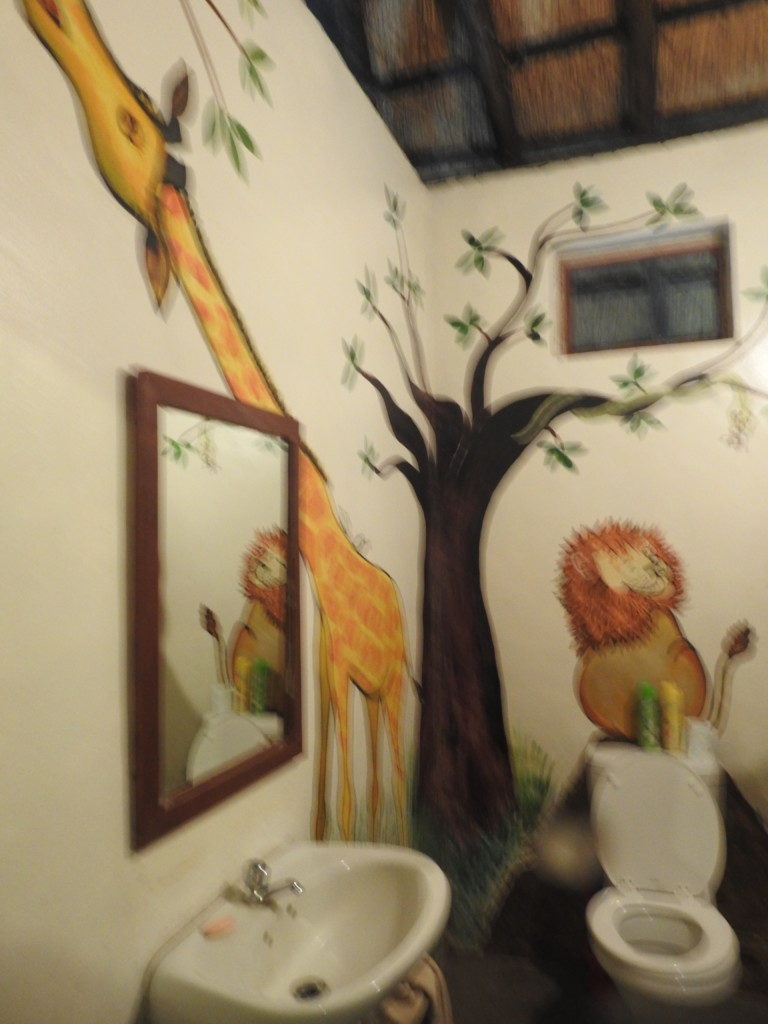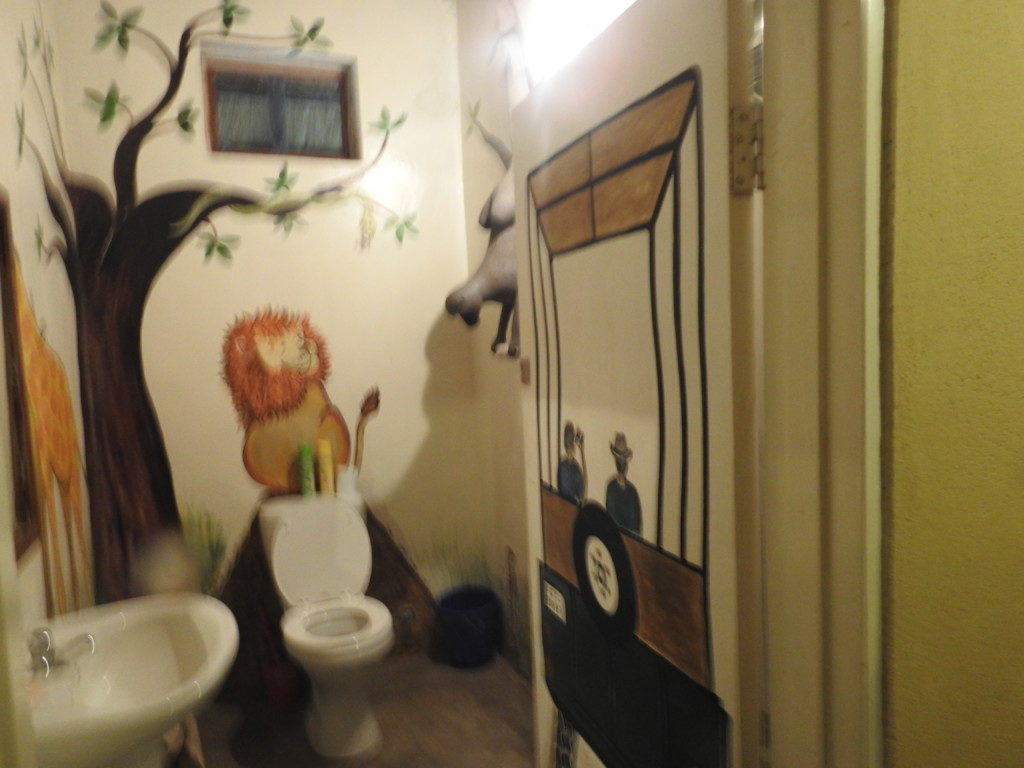 The period between lunch and the afternoon snack is free.  You can sit by the river and watch for animals or have a dip in the pool.  We did both!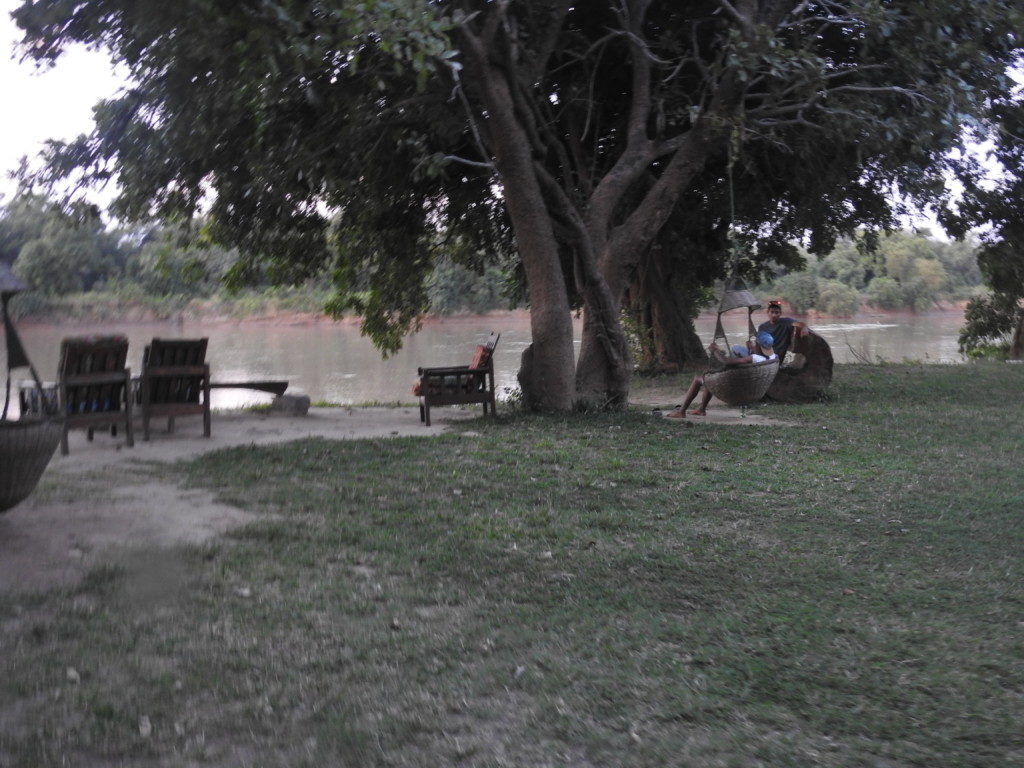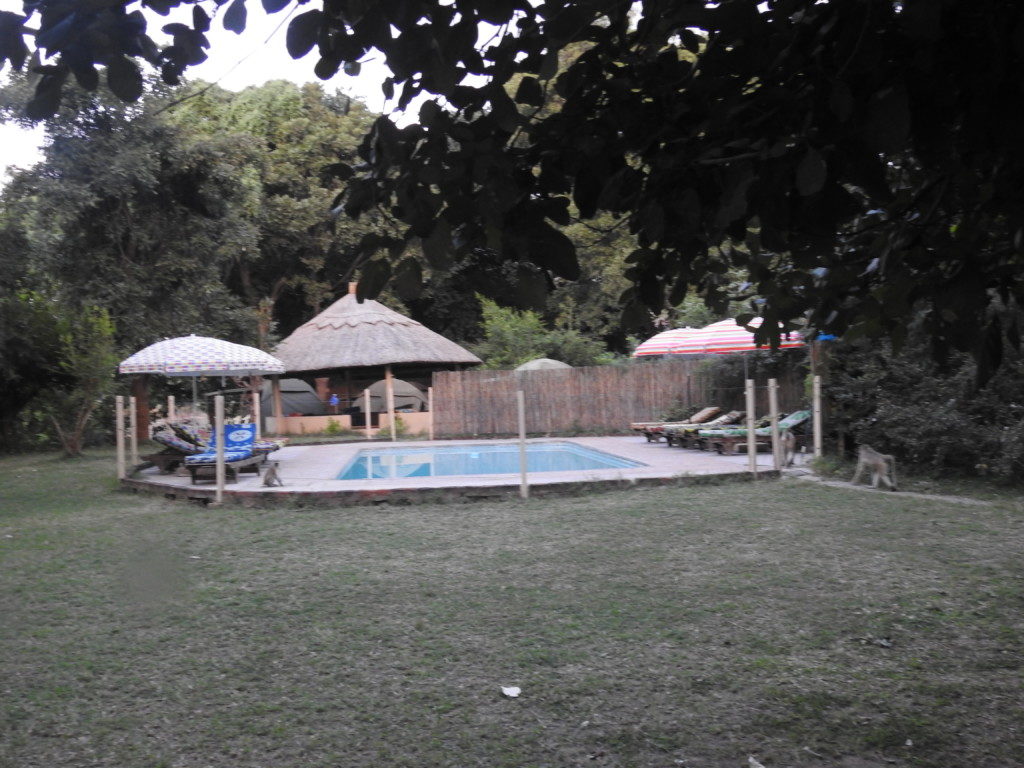 During siesta time, I was hanging out at the pool and watched an uninvited guest sneak in a free swim!  Thankfully I was on a lounger and not in the pool at the time!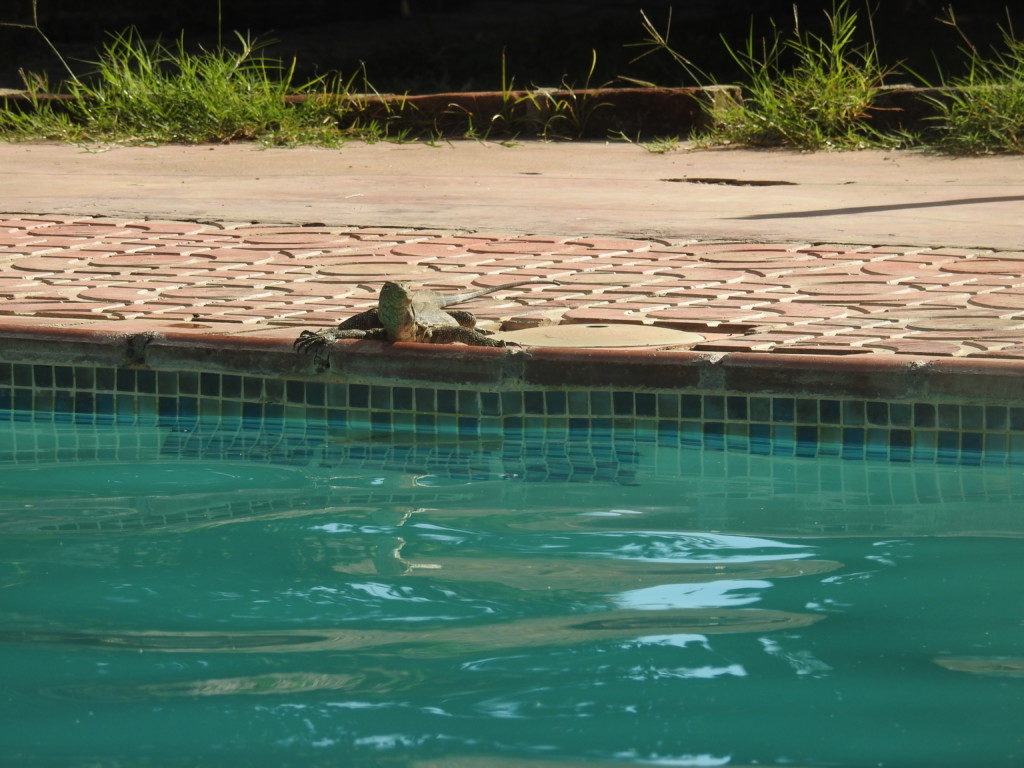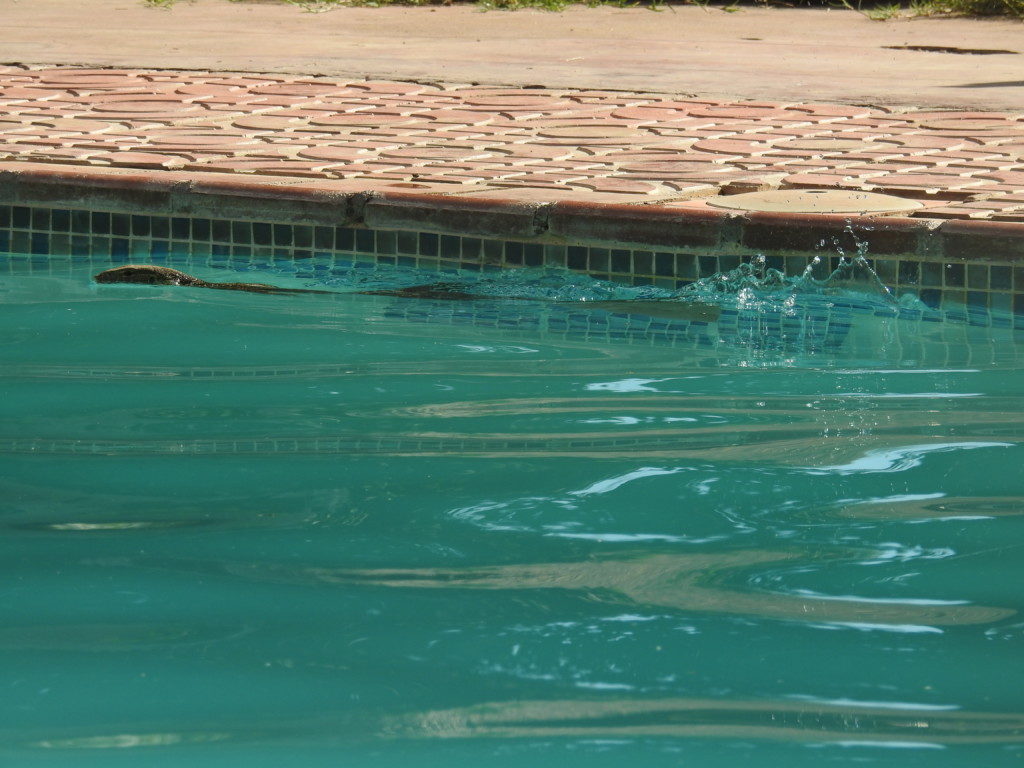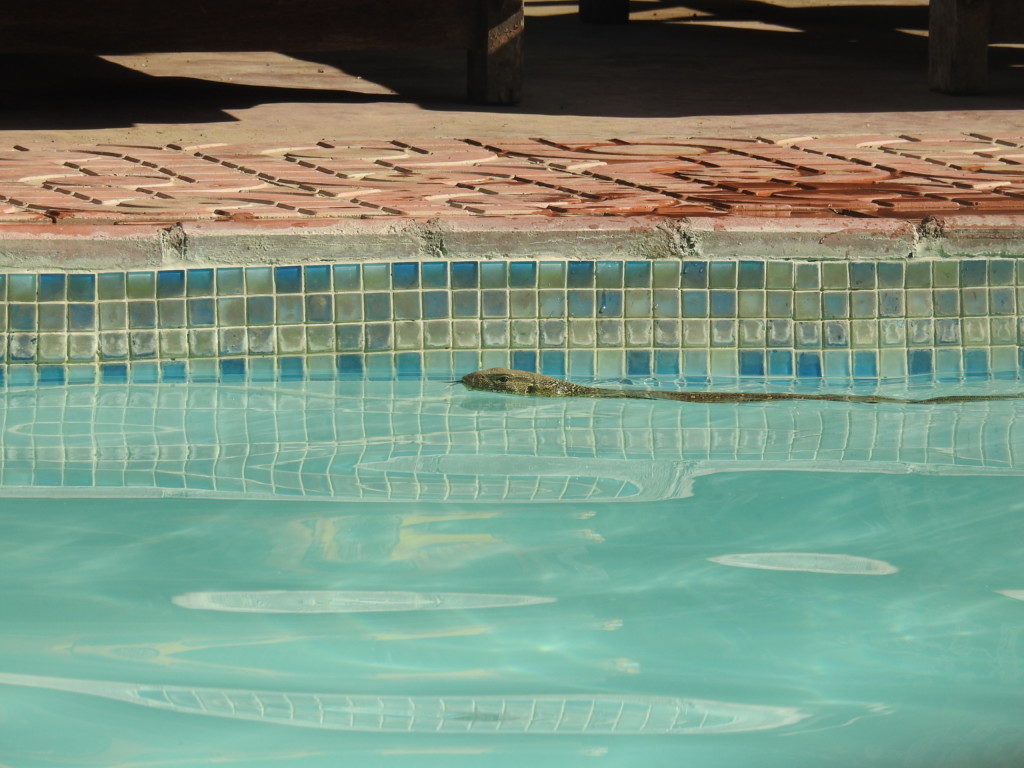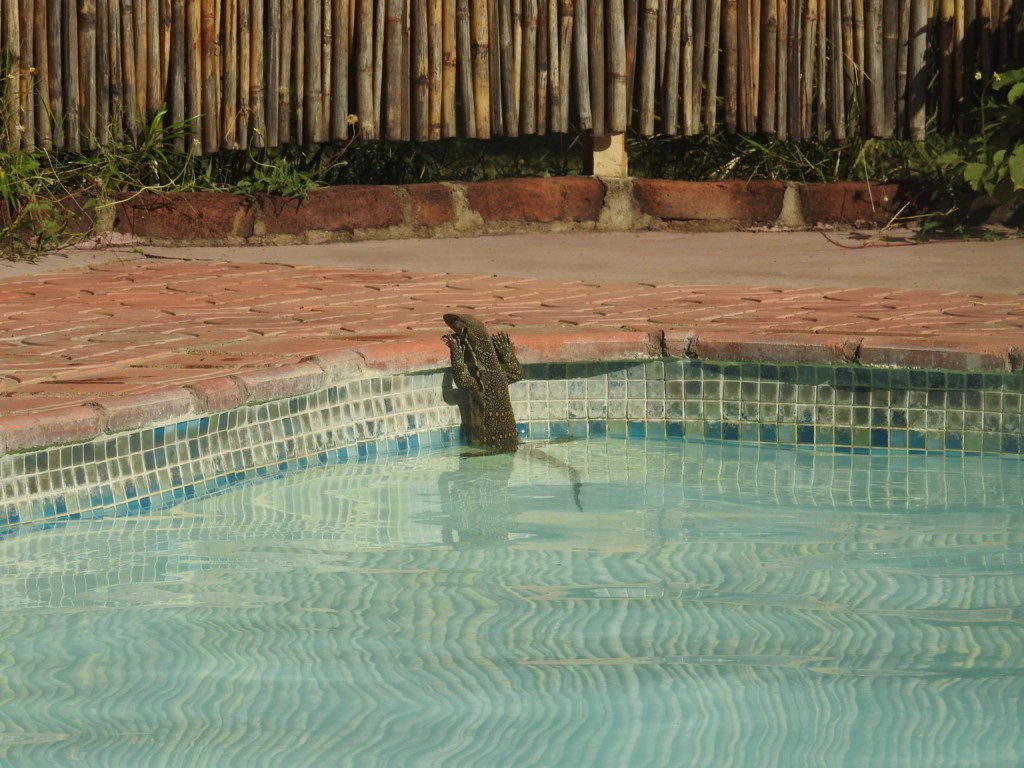 Marula Lodge is an amazing place with a gorgeous setting and has everything you need for a successful safari.  The management is knowledgeable and friendly, the food is good and the guides top-notch!  We loved this place and were very sorry when we had to leave after 3 days, most people on Trip Advisor were also very happy.  I can highly recommend the Backpacker Special as one of the best deals you could find in Africa!
Stay tuned for our game drives in South Luangwa NP!