We had an overnight stay in Lusaka between 2 bus trips.  First we would arrive from Livingstone on Shalom bus and the next morning, we needed to be at the Lusaka Bus Terminal at 4:30 for the Johabie Express but to Mfuwe.  A cheap hotel near the bus station was in order.  After much research, I finally decided on the Crown Plaza Inn which (according to Google maps) was close to the bus station and very cheap.
We arrived around 6pm and it was already dark so I forgot to get the exterior shot.  Please enjoy this bright pink hallway instead!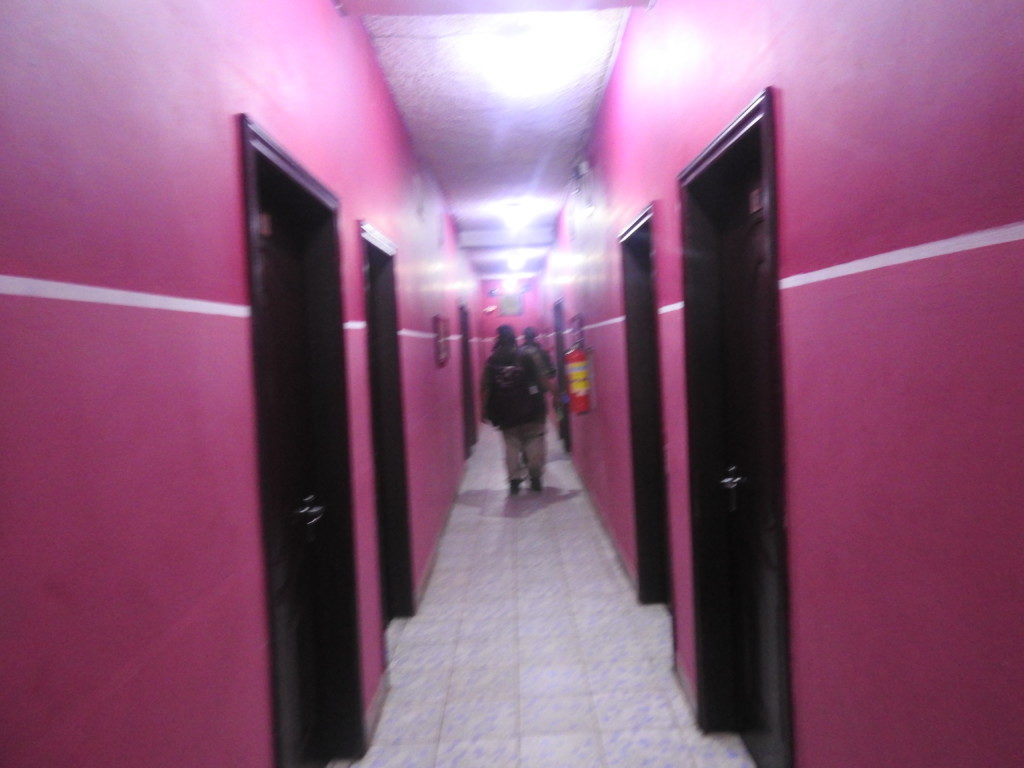 The room was quite simple but considering it was about $20-ish we couldn't complain.  The wifi worked but was really slow.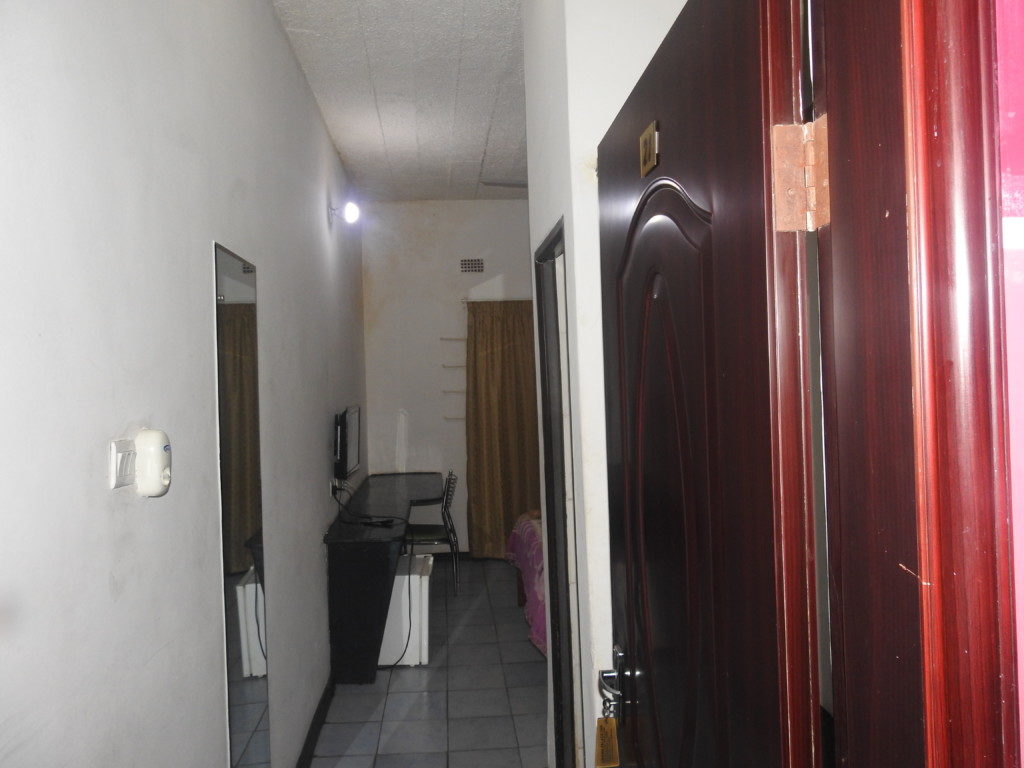 I could say that it was in need of a renovation, but you do get what you pay for.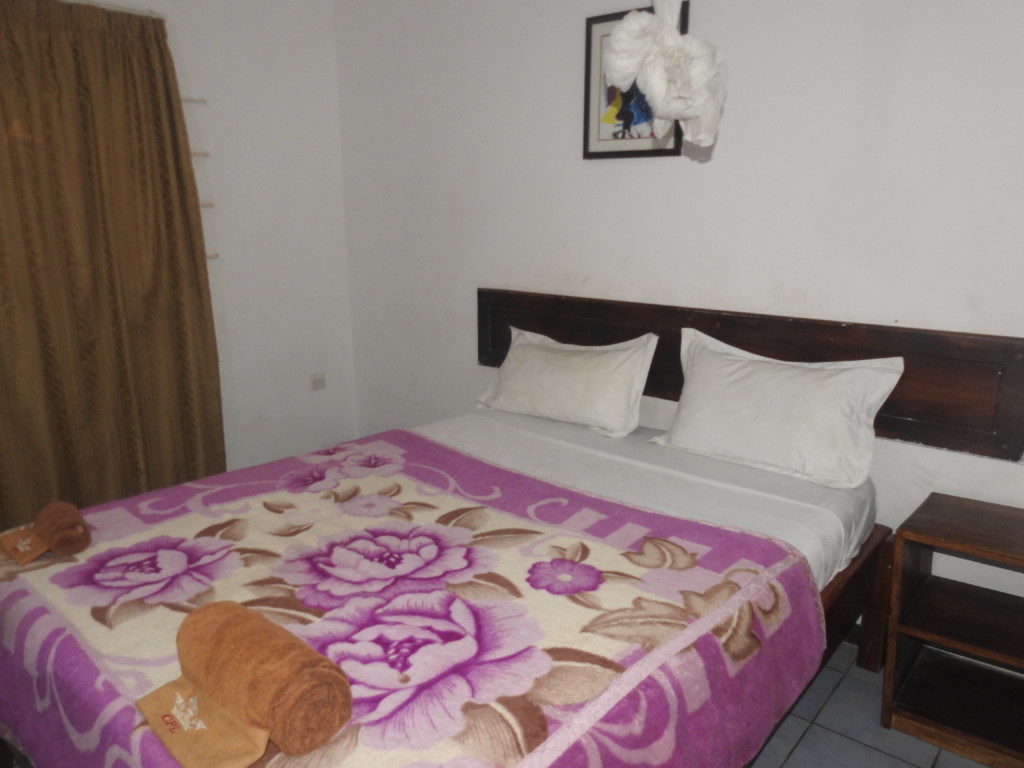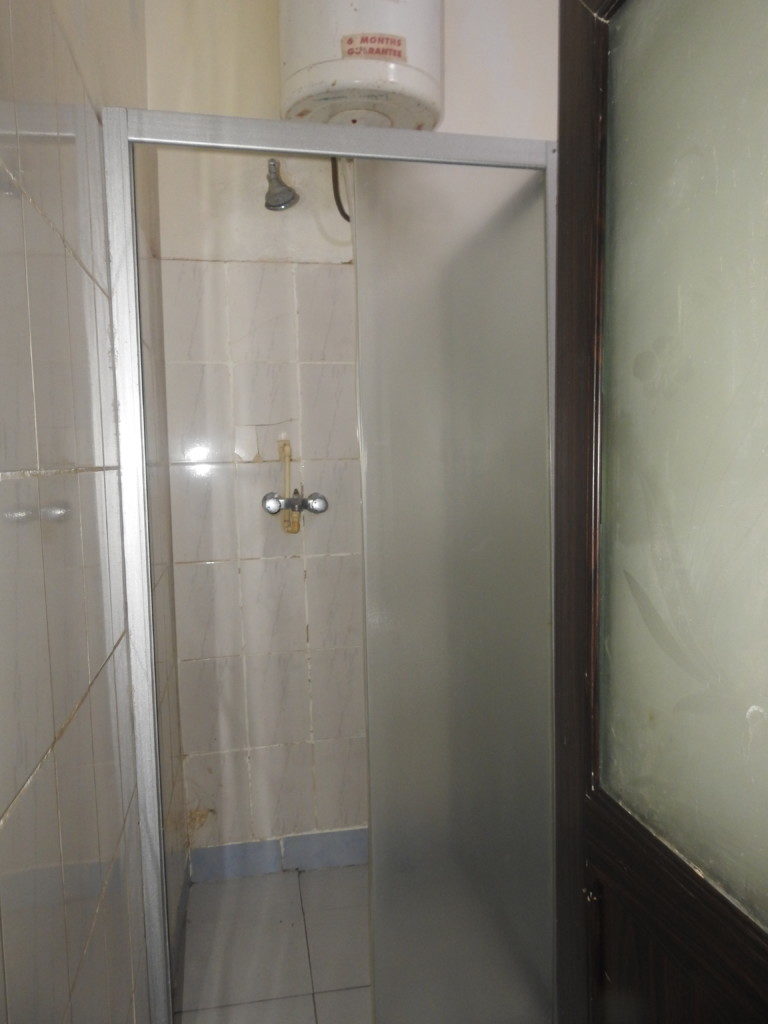 The staff were friendly and offered to book a taxi to the bus station the next morning but we had already arranged with the driver who brought us to come back for us.  There is no restaurant on the premises and we left around 4:15 so too early for the included breakfast.  They have soft drinks and water for sale.  Any shopping centres within walking distance were closed so we couldn't go out for dinner and this isn't an area where you want to be walking around after dark.  Thankfully we had some snacks we had brought on the bus and that was basically dinner!
Over all, it was ok for an overnight, especially since we arrived late and would be leaving early so the only facility I wanted was wifi and I got it, albeit slower than I liked.