After a relaxing morning at the Intercontinental Lusaka, it was time to go to the airport.  About noon, I got an email that the flight was delayed 30 minutes.  At this point I wasn't worried as we would have still made our connection in JNB to WDH.  We used the free shuttle and went straight to South African Airways check in where we learned the delay was now an hour.  This was cutting it way too close so we went to the Priority Pass Lounge and I got on Twitter and tried to arrange a fast track to make the flight.  The Twitter was very unresponsive but when we arrived in JNB I saw that someone had finally replied asking for my phone # so they could call.  Too late and I didn't have a working SIM card, I was just using wifi.
The lounge in Lusaka is very small with a few snacks and drinks available.  Normally we wouldn't have bothered but I needed the wifi and I still had one pass left so I used it.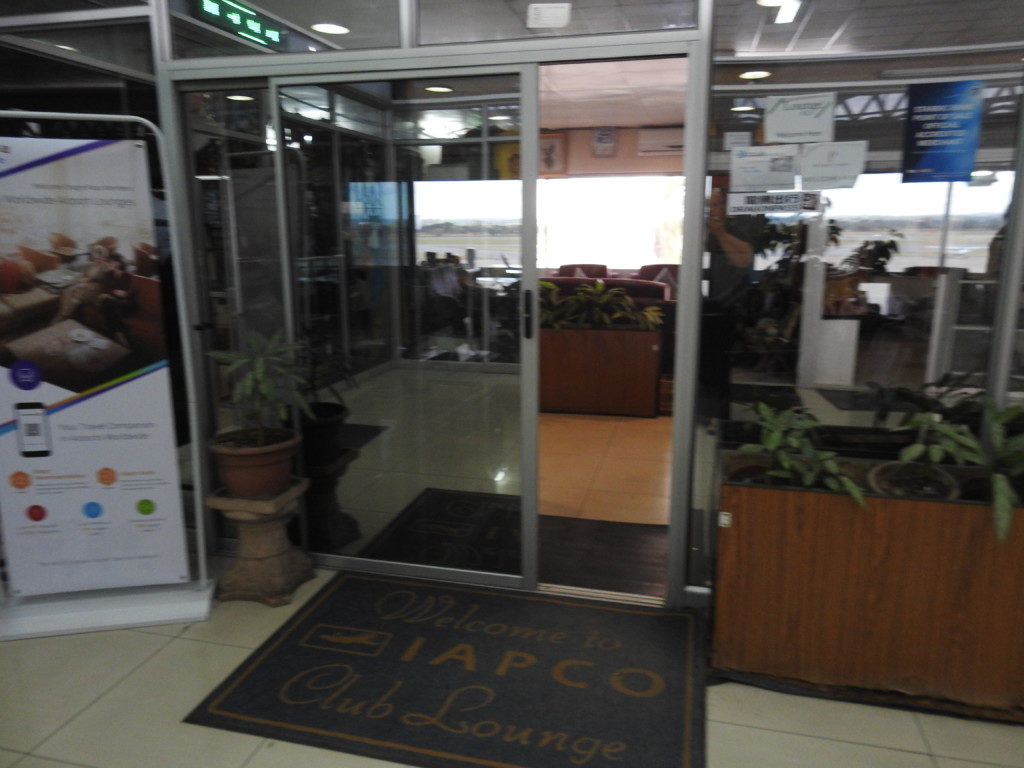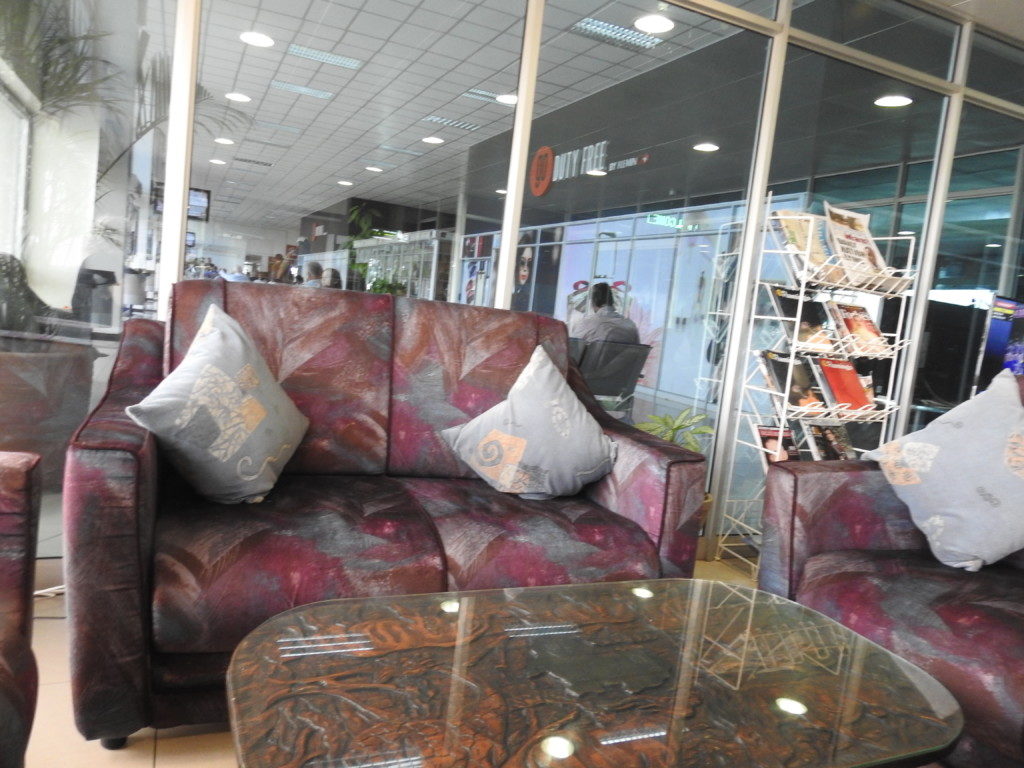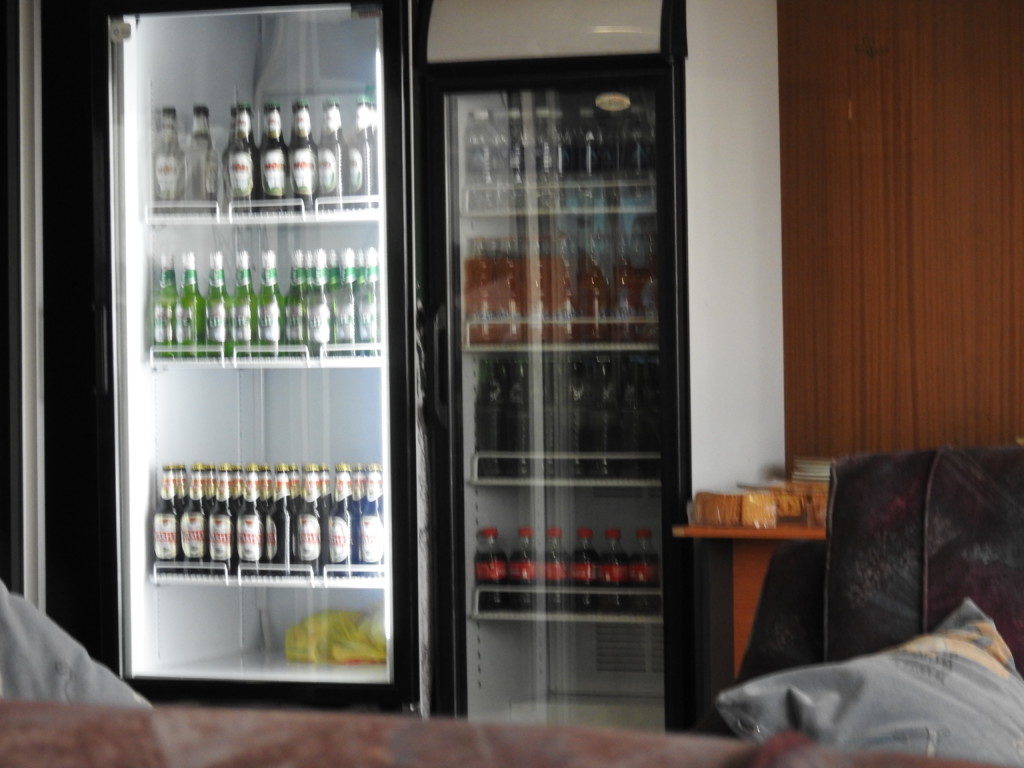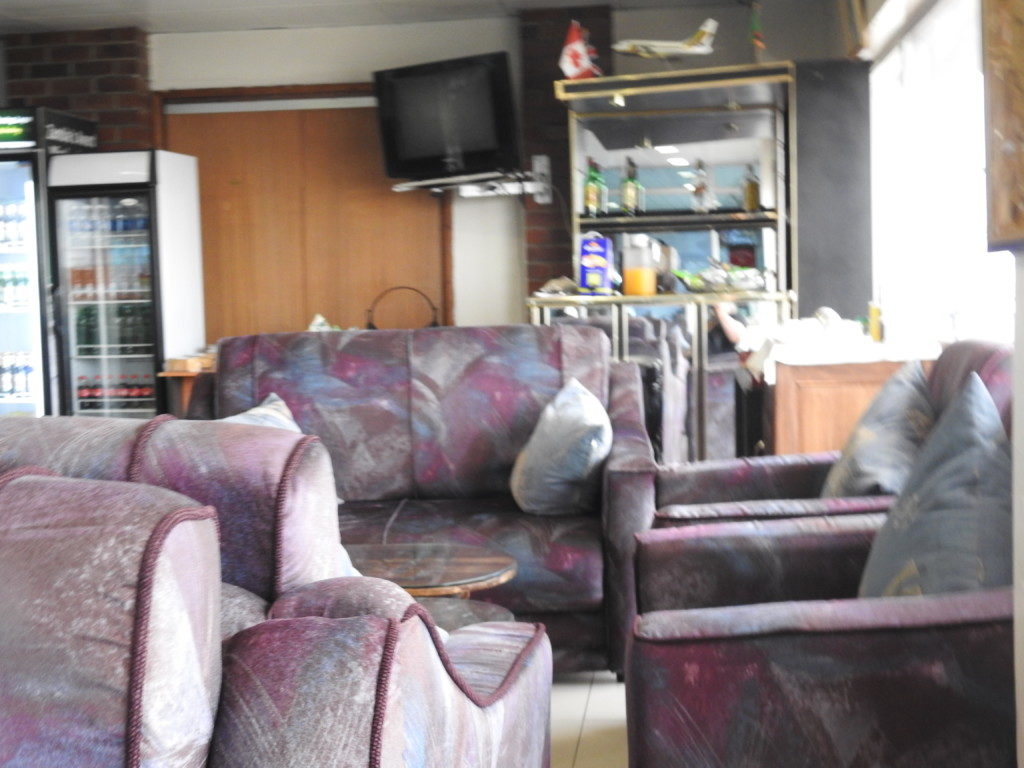 There are several souvenir shops like this one in Lusaka's airport.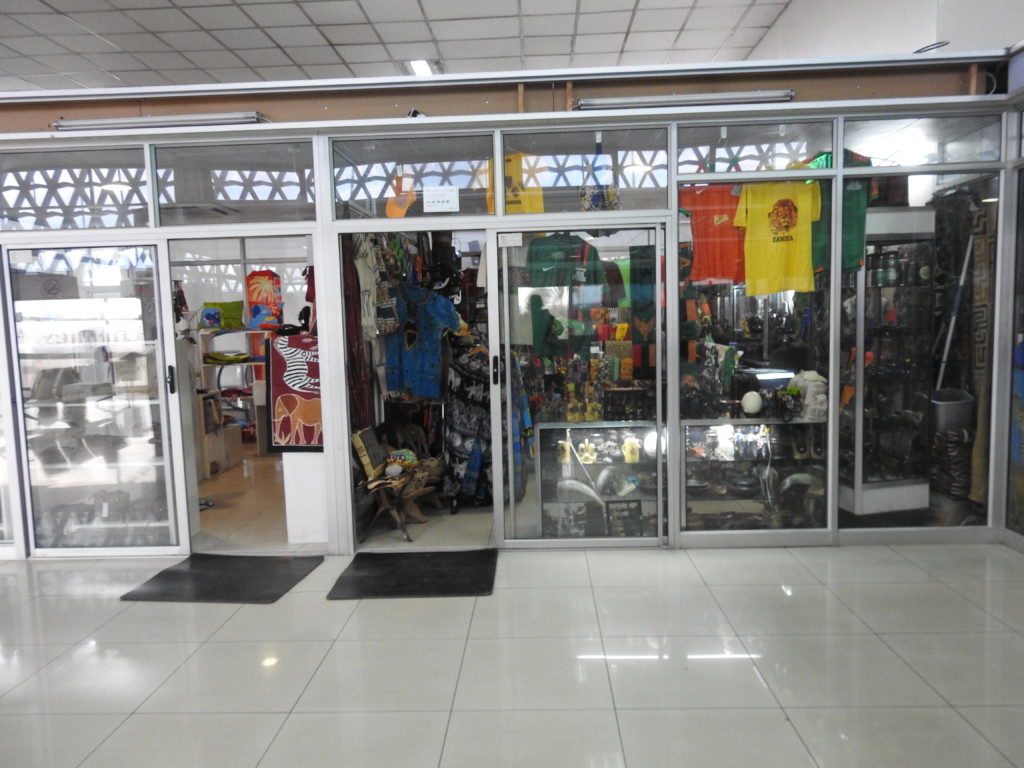 The departure was pushed back again, now we would be arriving with 20 minutes to run and make the connection.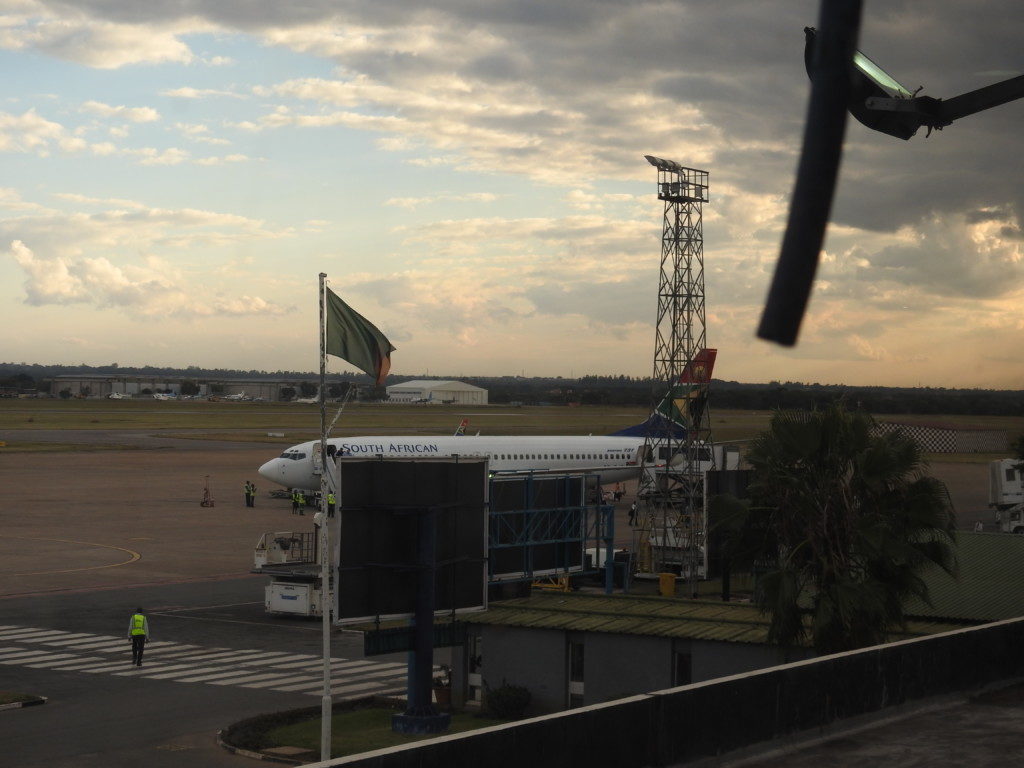 I was desperate to make it as we had a very nice hotel booked called the Etango Ranch Guest Farm that had bird baths attracting many species so the plan was to spend the morning and then pick up the car and drive to Etosha.
I tried really hard.  The minute we boarded, I was asking the FA's to radio JNB and have people waiting to transfer us to the other plane.  They just said to check with the ground crew.  Very unhelpful!  We weren't the only ones, there were several people connecting to various places in Europe.  Some were as worried as I was, some didn't care as they were only headed home and didn't mind a free layover at SA's expense.
It didn't help that the plane landed on the tarmac, not at a gate so we had to wait for buses to transfer us to the terminal.  I noticed a few planes right next to us, one of these was probably our WDH flight.  In retrospect, I should have tried to sneak over, we already had boarding passes and no checked bags.
We ended up having to go through a transit passport control, security and RUN to the gate.  The WDH flight was still there!  We are not in great physical shape so were breathless and exhausted, almost ready to pass out from the run.  In spite of all my attempts to connect to SA staff and have the plane held, the ground staff had no idea we were coming.  The gate had barely been closed.  I begged them to radio the pilot or FA's and ask them to let us run out there and board.  It would have taken 5 minutes, we had our backpacks and boarding passes.  The gate agent did try but the captain (or someone) refused to even give us those 5 minutes.  Even though it was the airline's fault we were late!  It was the last flight of the day and there were no connections leaving WDH so no one else would have been inconvenienced by a 5 minute wait.
After being refused the chance to board, we were sent to the transfer desk and waited in a long line of people waiting for re-accommodation.  The agent was in a foul mood maybe because there were a lot of people who missed their flights.  She rebooked us on the first SA flight which was around 9am.  I tried for the 7am Air Namibia flight but she refused and said we were lucky to get the morning flight as we got the last 2 seats, otherwise we would have to wait for the evening flight.  She gave us a choice of the airport Protea Hotel or a hotel outside the terminal.  Since it was only an overnight, we had no desire to pass through formalities and wait in more lines so took the Protea.
As far as in-airport hotels go, the Protea is actually pretty nice and any other time we would have been happy to have an overnight here.  It just didn't compare to the lodge we already had booked, certainly there were no bird baths!  There were showers for humans which we made good use of (after all that running, we needed it) and the bed was comfy.  They gave 30 min free internet, time enough to email the Etango Ranch and tell them not to come to the airport to pick us up.  They still got to keep the money from our pre-paid room.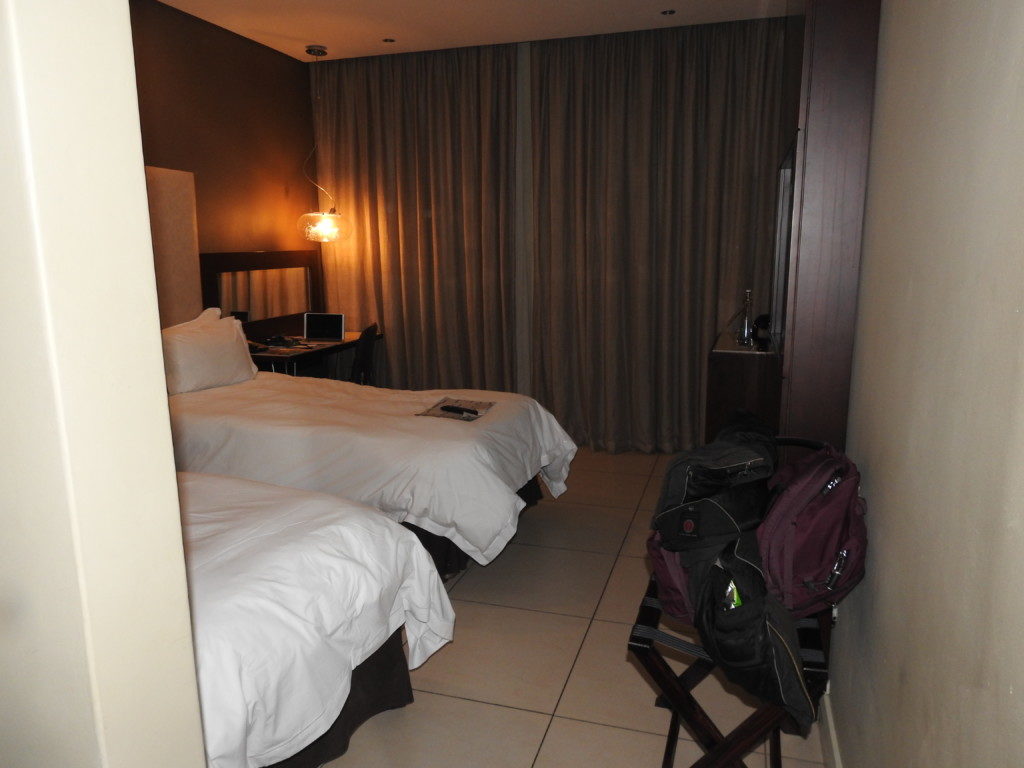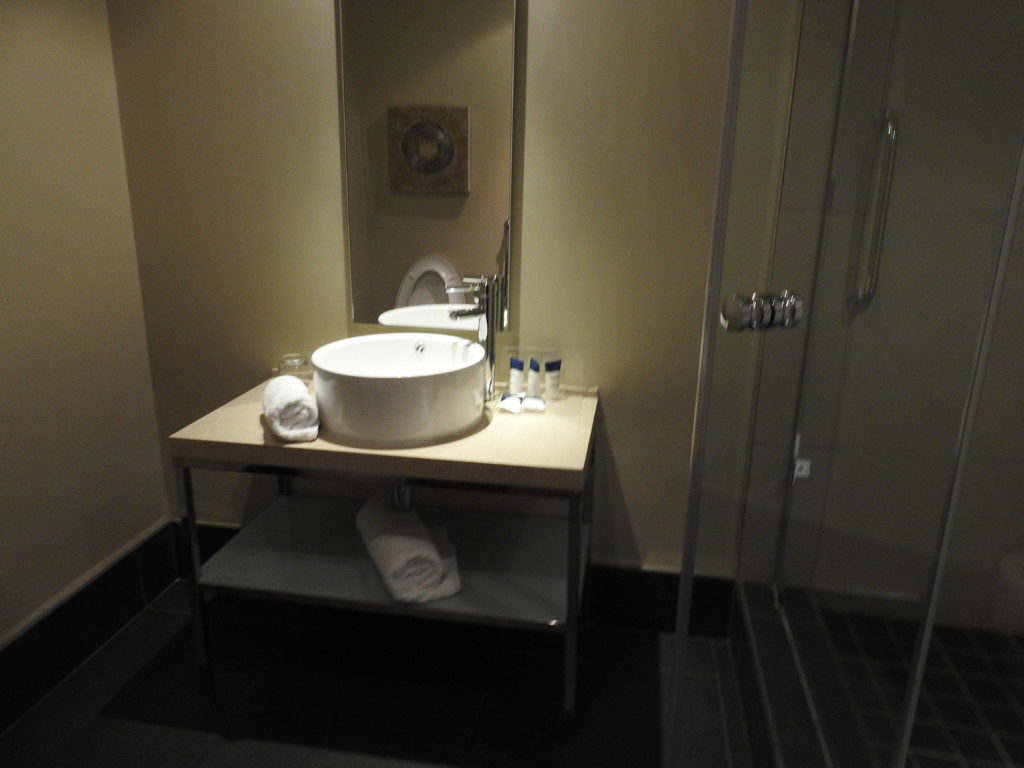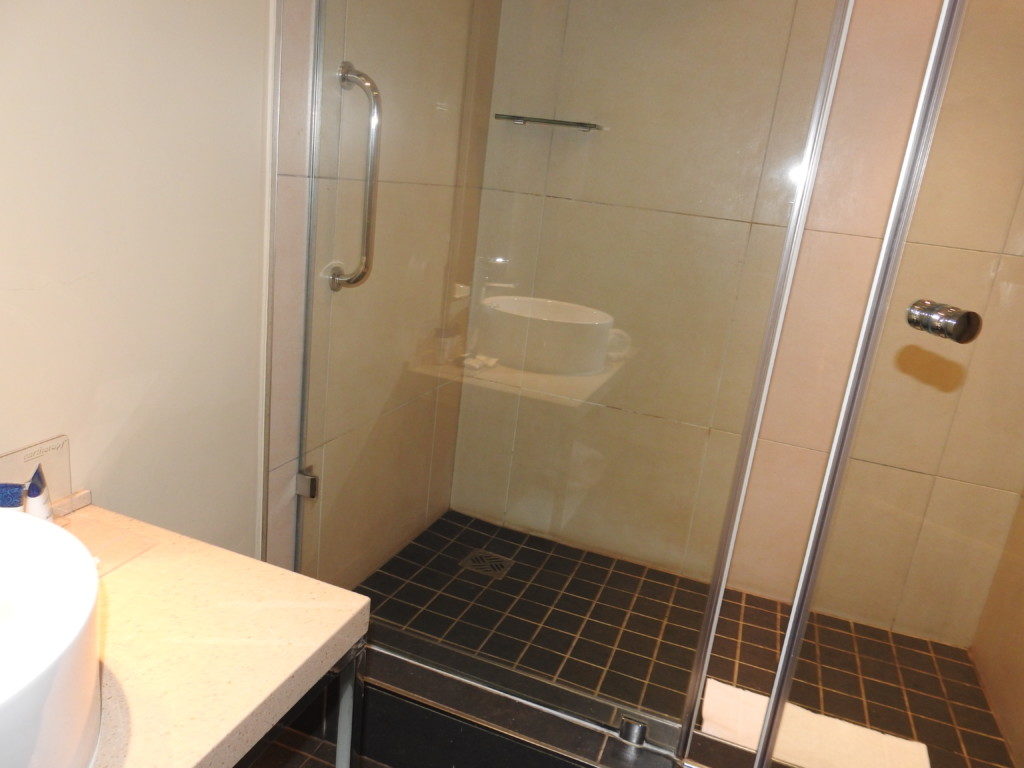 We also got vouchers for dinner and breakfast at Mugg & Bean which turned out to have really good food!  It was hard to spend the whole dinner voucher as we couldn't use it for alcohol and the menu was very reasonable.  The breakfast one was a bit tighter, I would have preferred to swap them around as we weren't real hungry that night.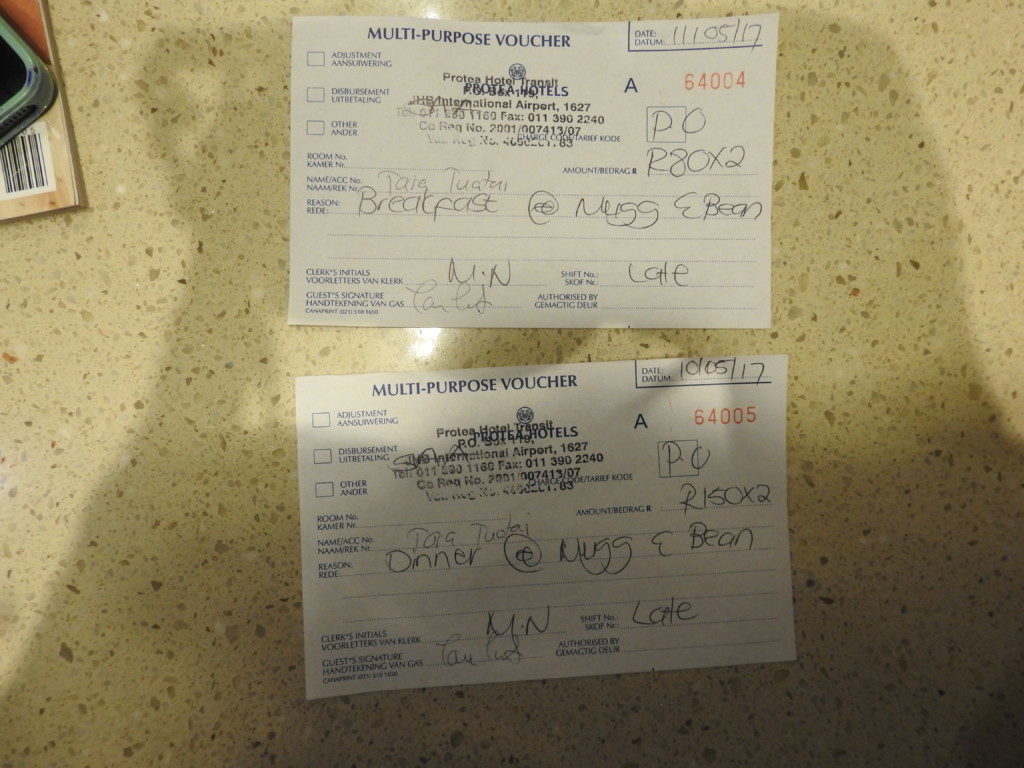 We did get a good sleep after all that frustration and rushing around, we were just exhausted!  The flight the next morning was on time and we made it to WDH in time to pick up the rental car since I had allowed for a leisurely breakfast and walk around Etango Ranch.