Ondangwa is not going to be high on the list of eco-tourism must-sees, but it does make a handy layover point when traveling between Etosha NP (92 kms) and Ruacana (192 kms) which is the access point to Kunene River Lodge.  The Protea Ondangwa is a good deal which usually costs less than $100 or a category 1 in Marriott Rewards points.
We checked in around 8pm and it was pretty dark and the hotel is not well sign-posted from the main road so we had to pull into a petrol station and ask directions.  If we had arrived in the daytime, we probably would have seen the hotel sign, it's just not lit at night.  It's accessed on a back road around the corner so a bit tricky but this is what you are looking for.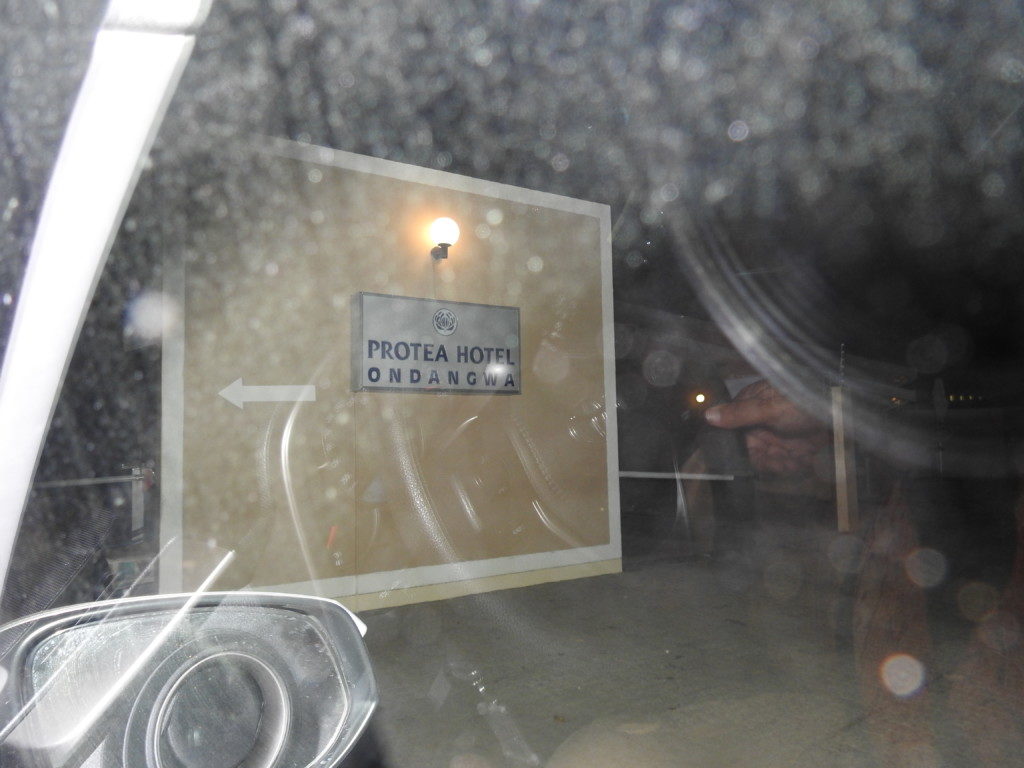 The reception area looks clean and new and has some cool African art on display.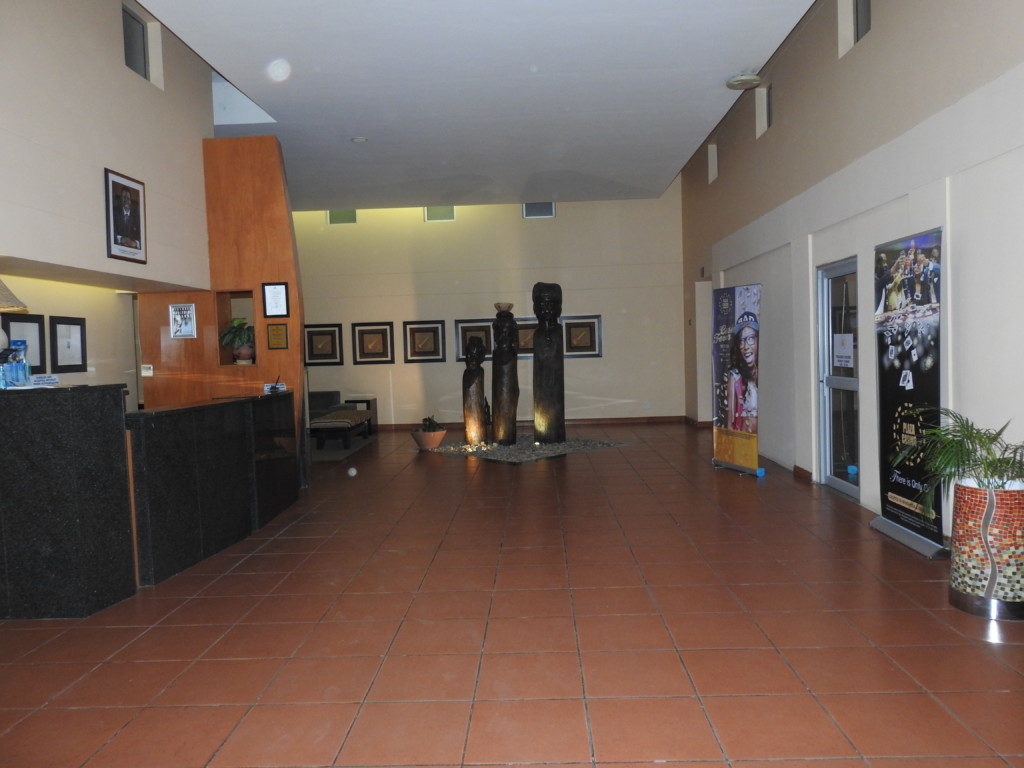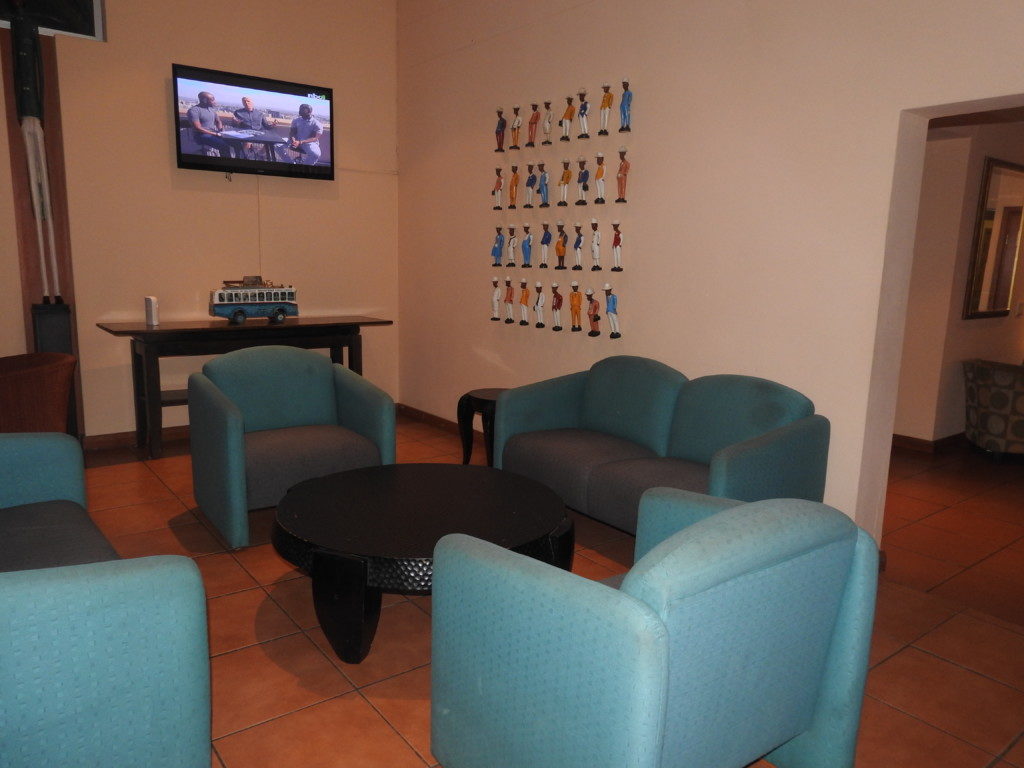 The room was a good size and nice to see bird art!  The wifi worked ok.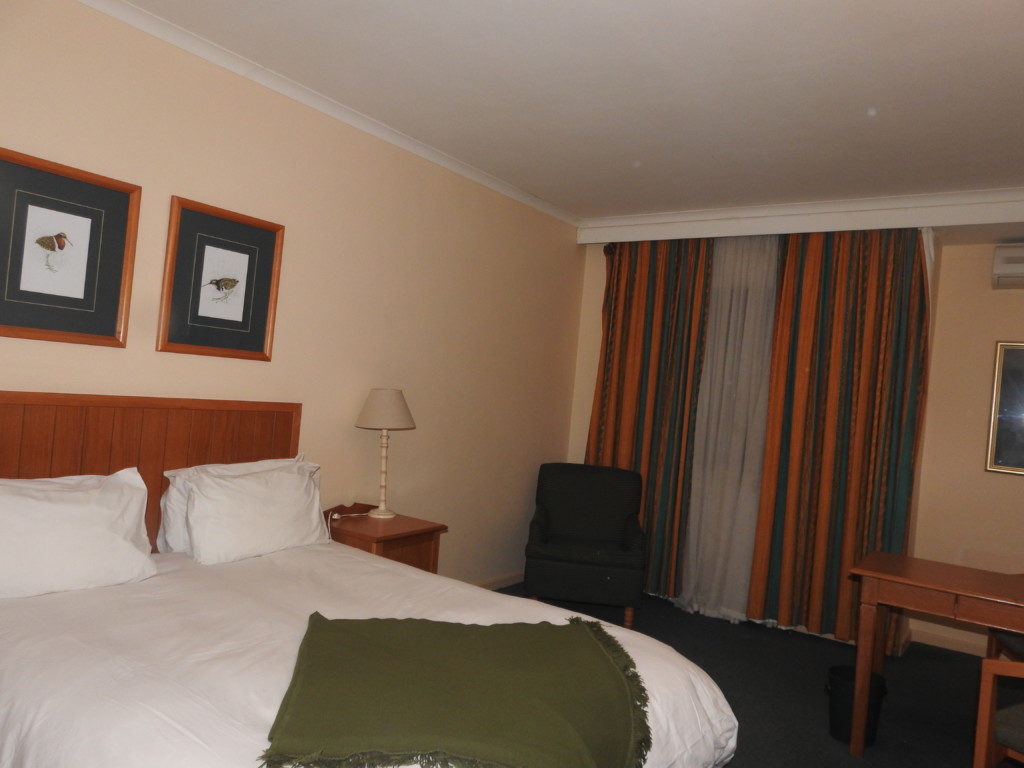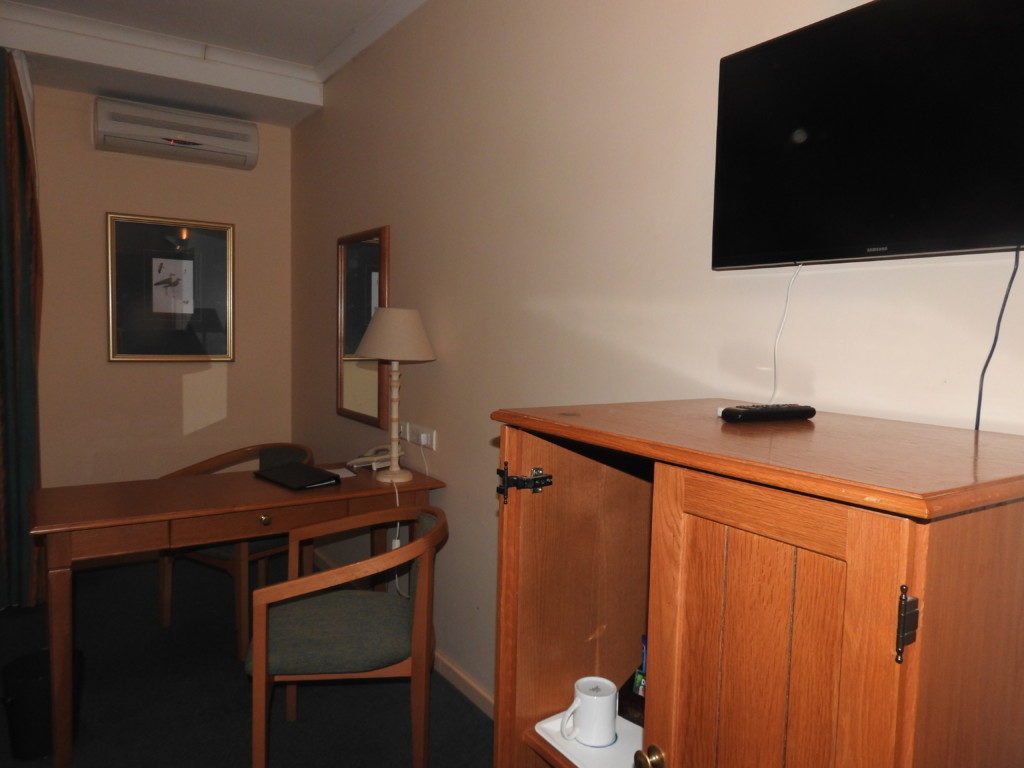 Just what you need after a long, dusty drive!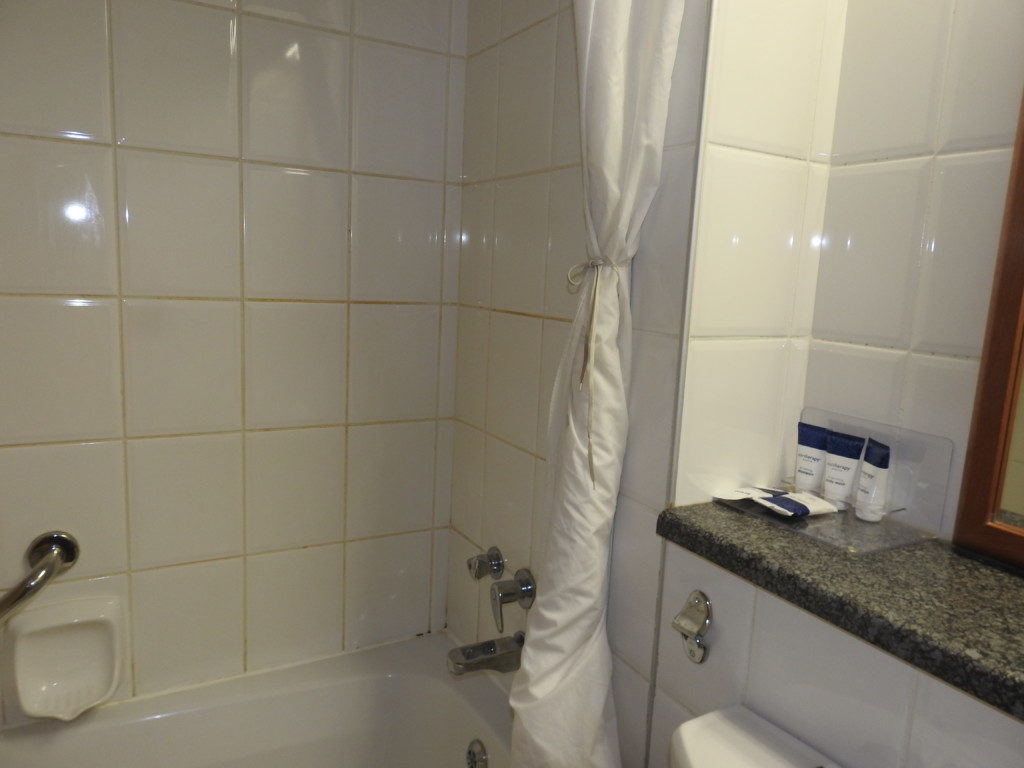 The next morning, we finally got a look at the hotel and grounds.  They have a security guard on duty and the property is fenced so we felt very safe.  Breakfast is included in the rates and served in the restaurant next to the hotel building.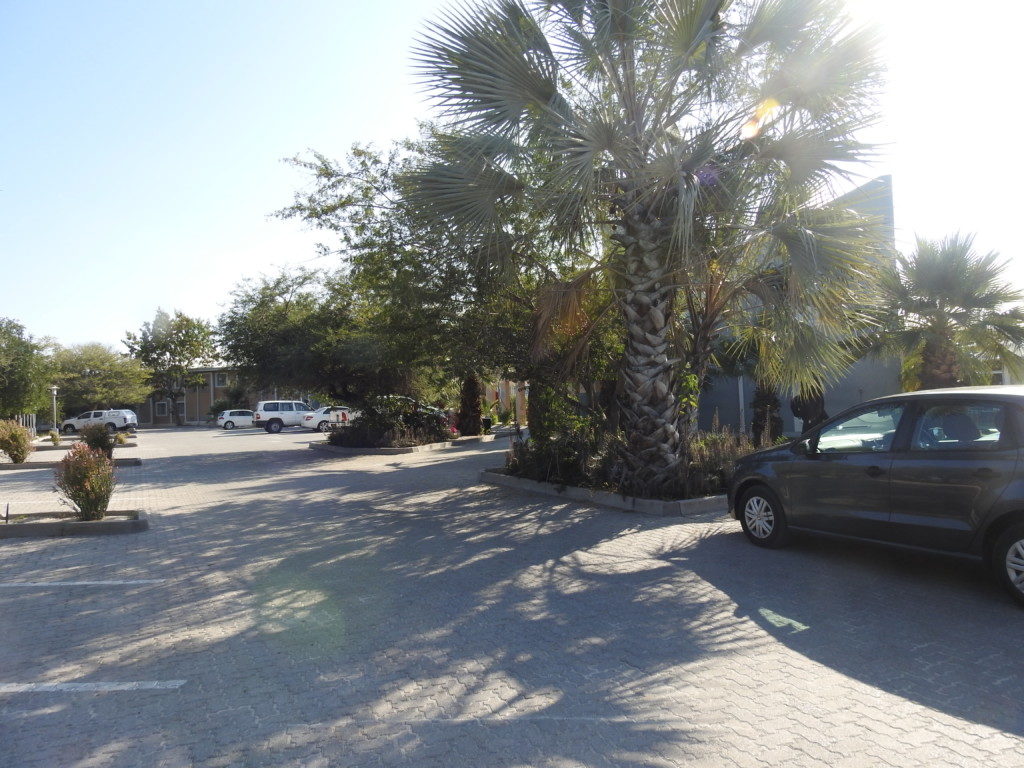 This is more a business hotel than a tourist destination but it is a decent place to spend the night.  You can book online at their website.