The Kunene River Lodge is a birder's paradise located on the Nambian bank of the Kunene River across from Angola.  I'd like to say that getting there is half the fun but not being used to rough gravel roads, it was quite daunting for me, but I managed in the rented Toyota Rav4.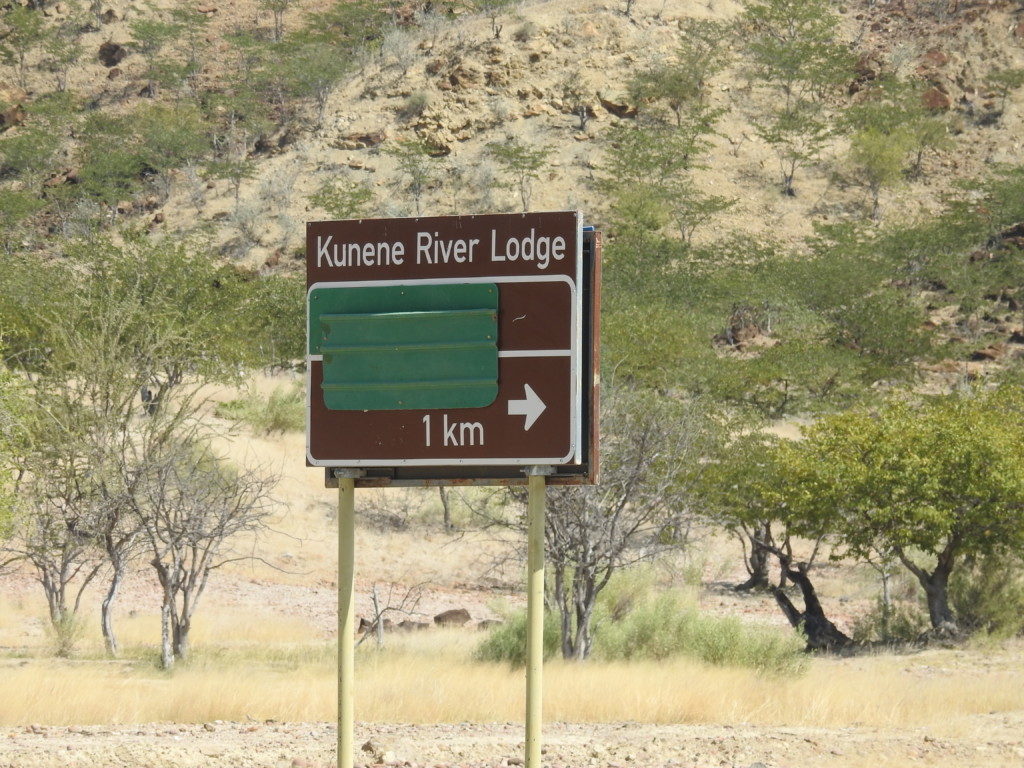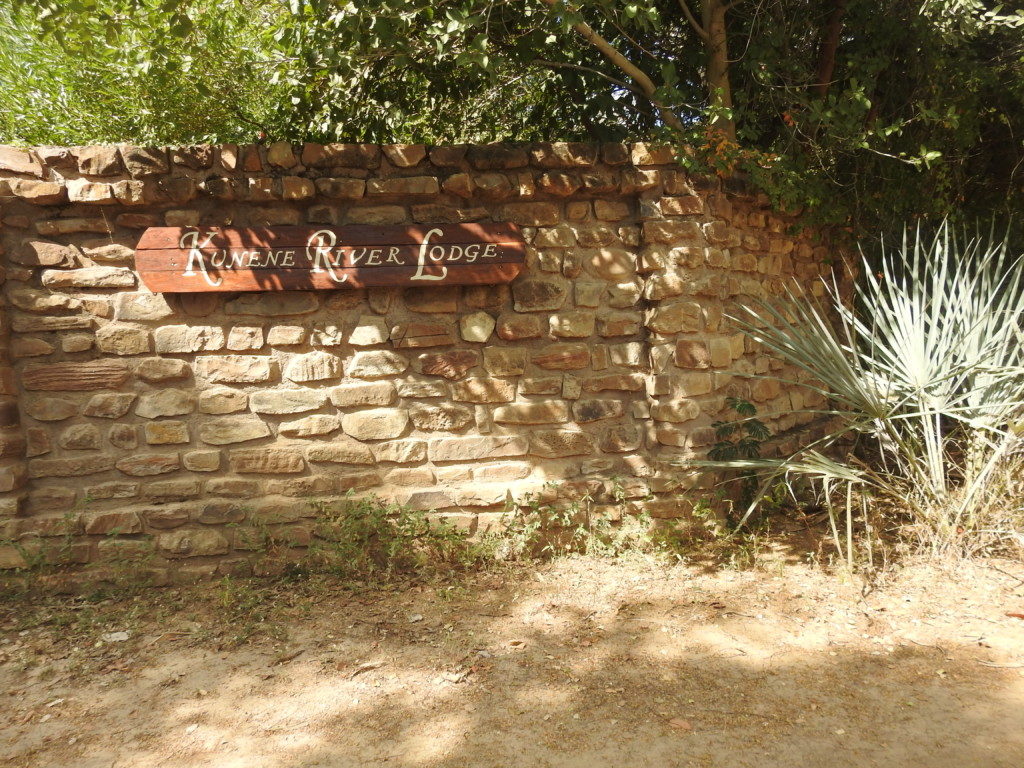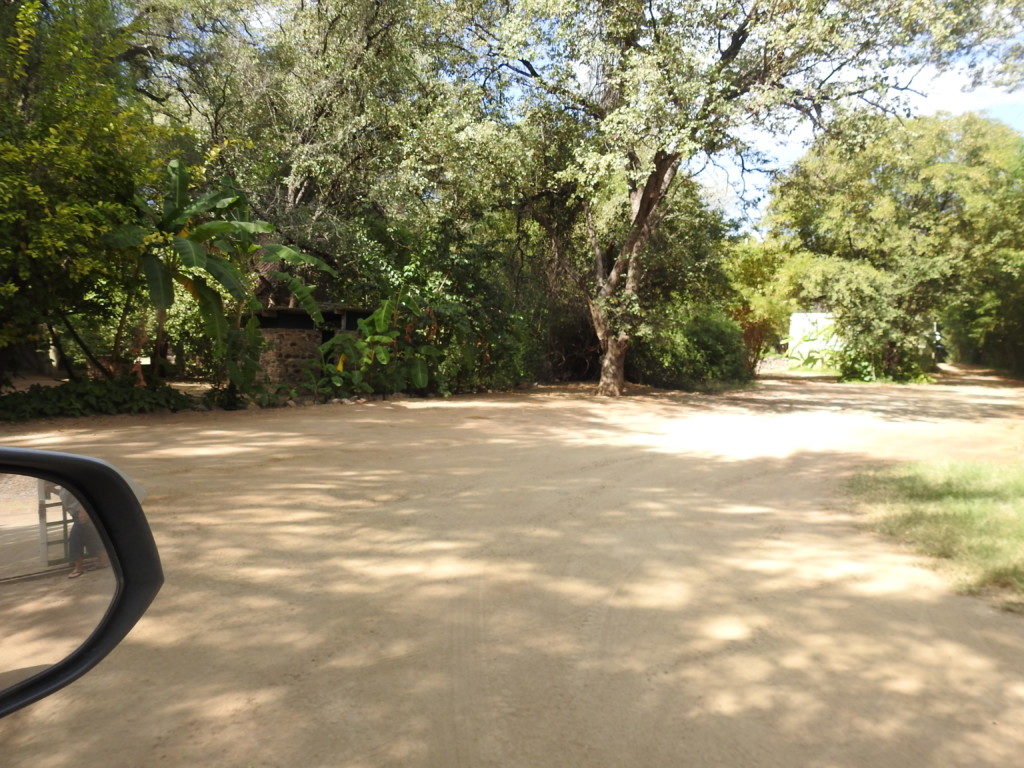 They offer various accommodations from campsites to a-frame chalets.  This one was ours.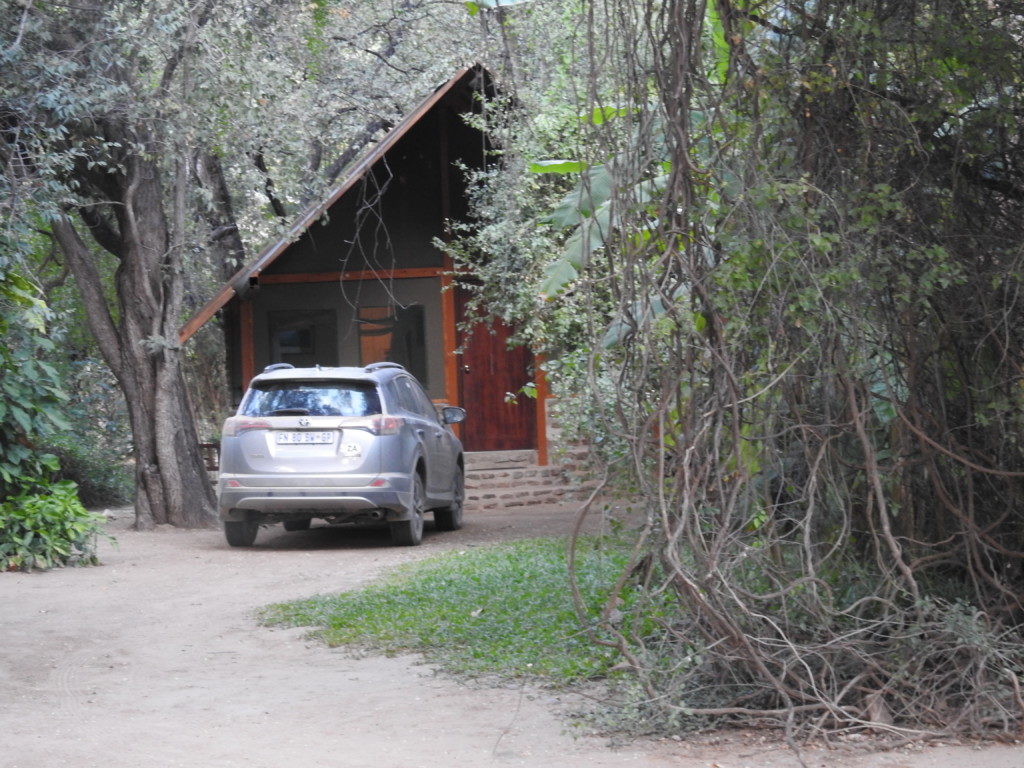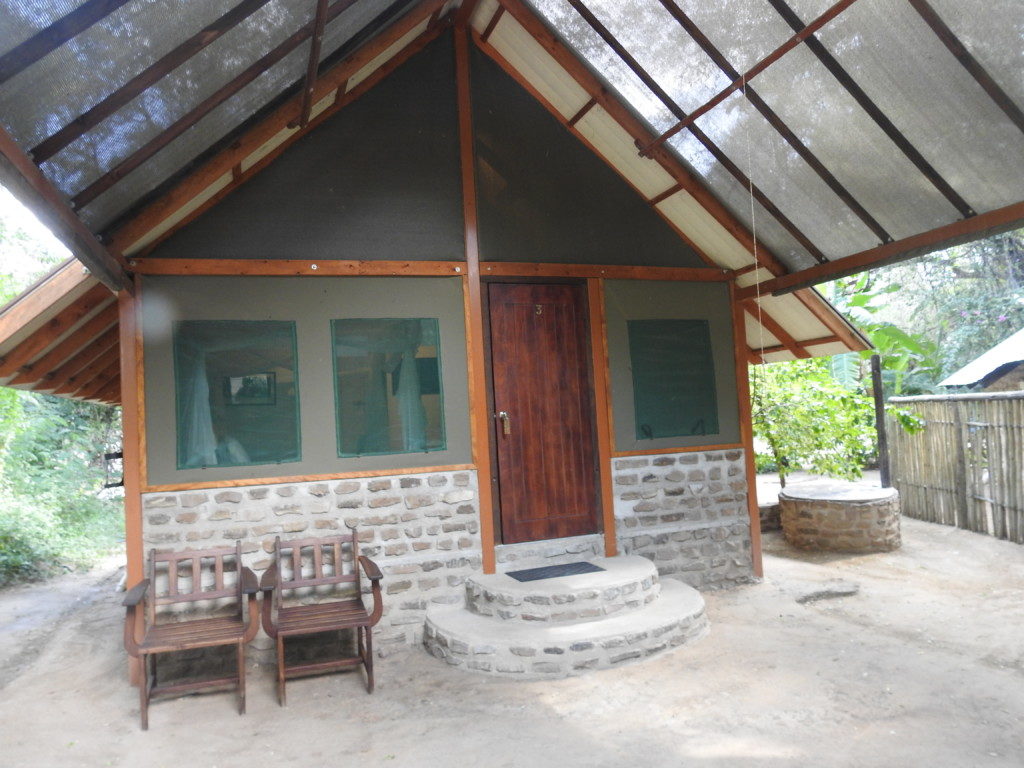 These beautiful little cabins are quite large and very comfortable for a couple.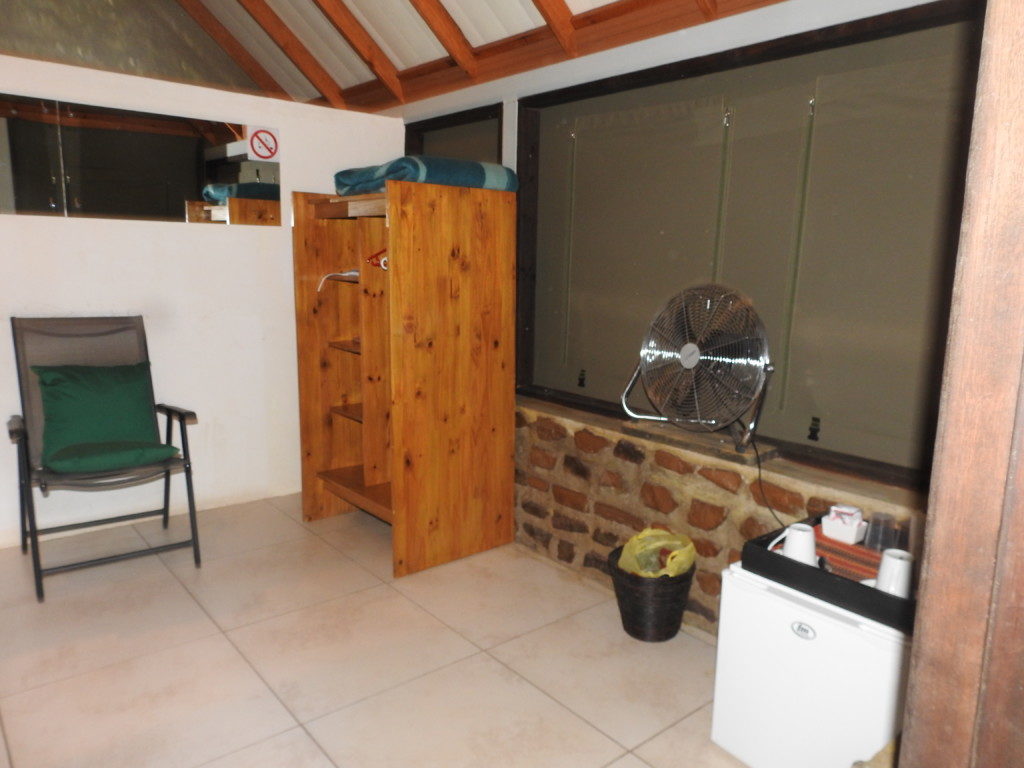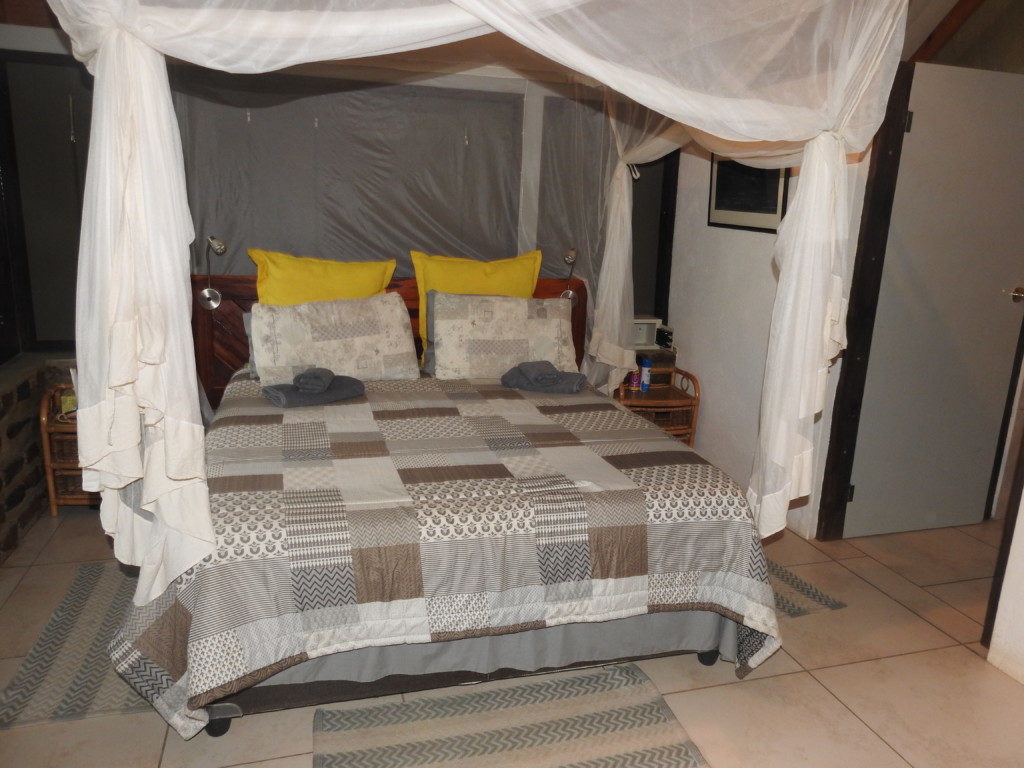 Nice roomy walk-in shower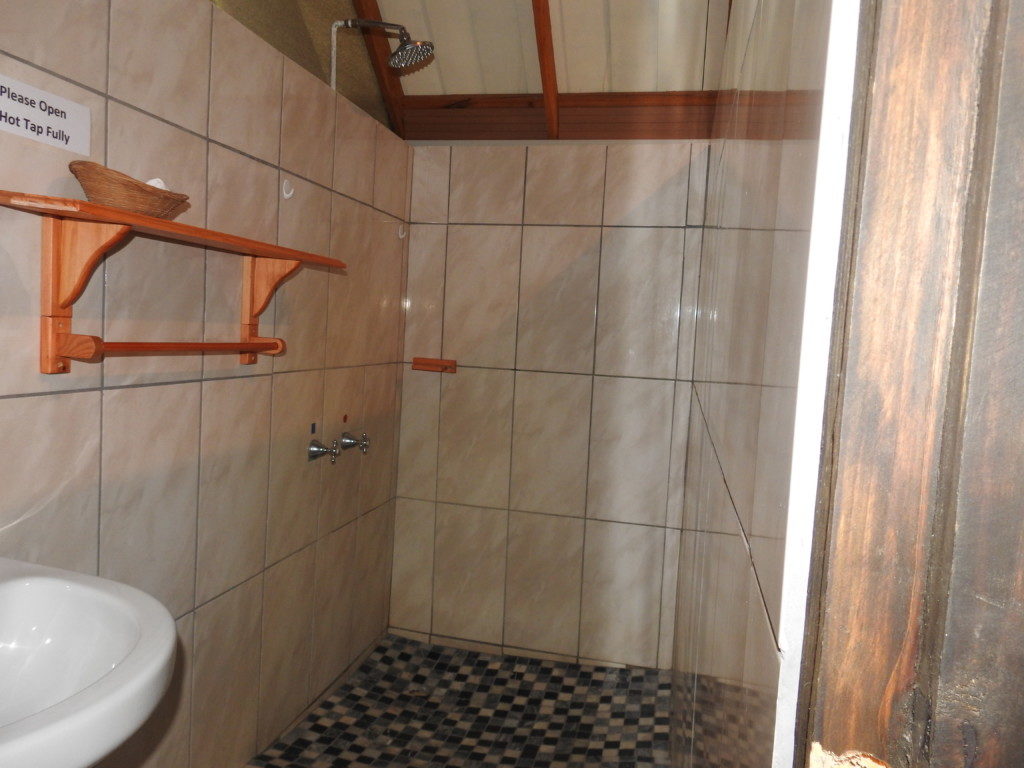 This deck has dining tables and can also be a good place to relax and watch birds.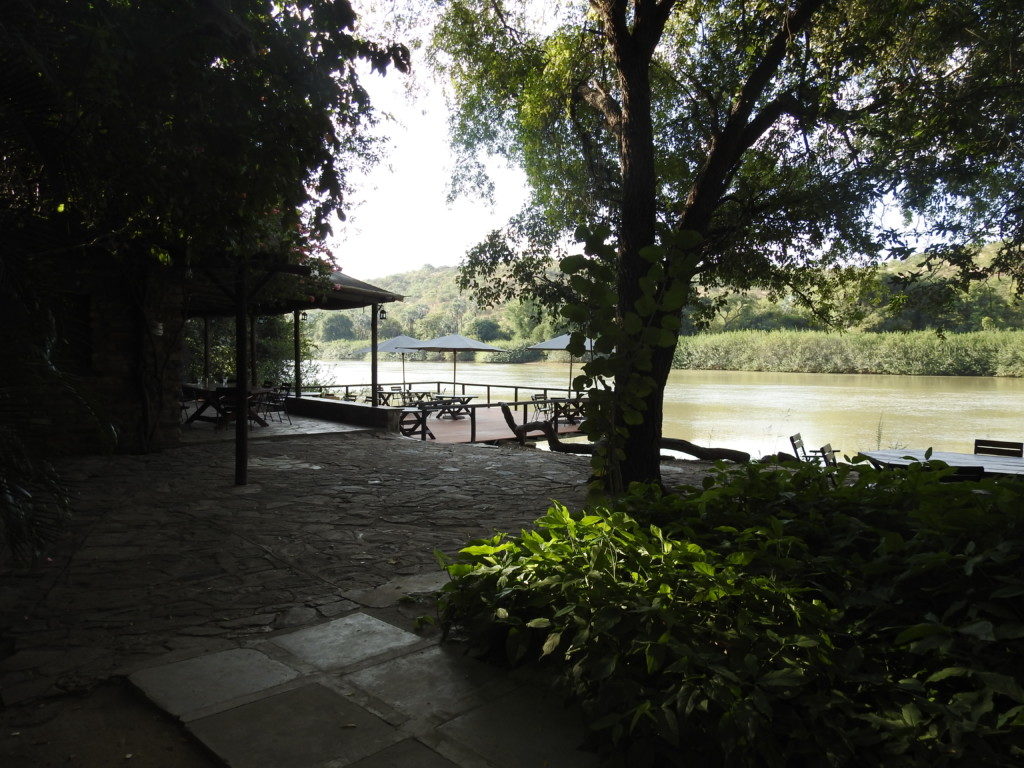 The spacious grounds between the chalets and the camping area.  There is a pool in the rear that I forgot to get a photo of.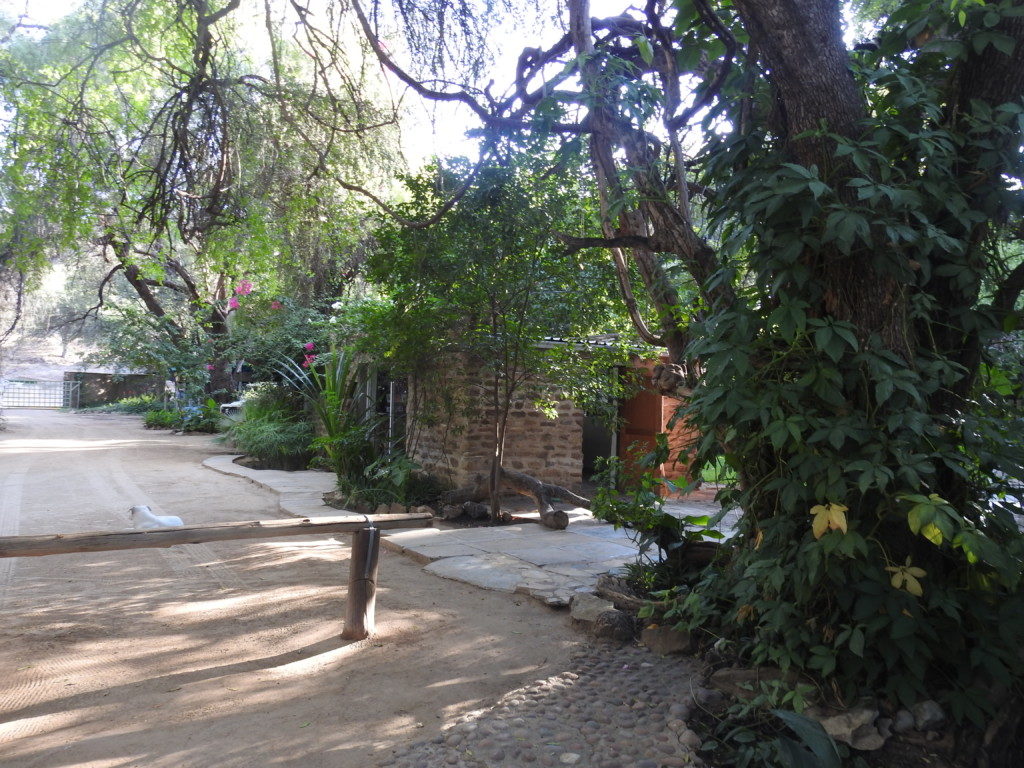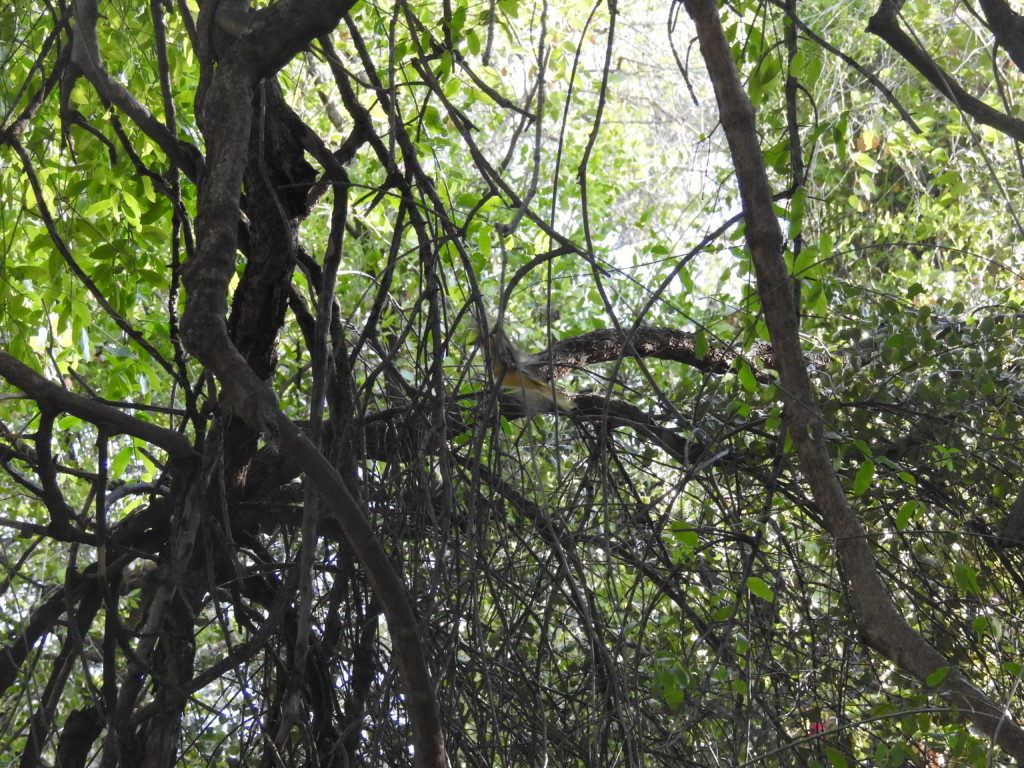 Dinner was our first meal and it was really good.  They offer 2 choices, this time I chose pasta and my husband chose steak and chips.  I love the bird placemats!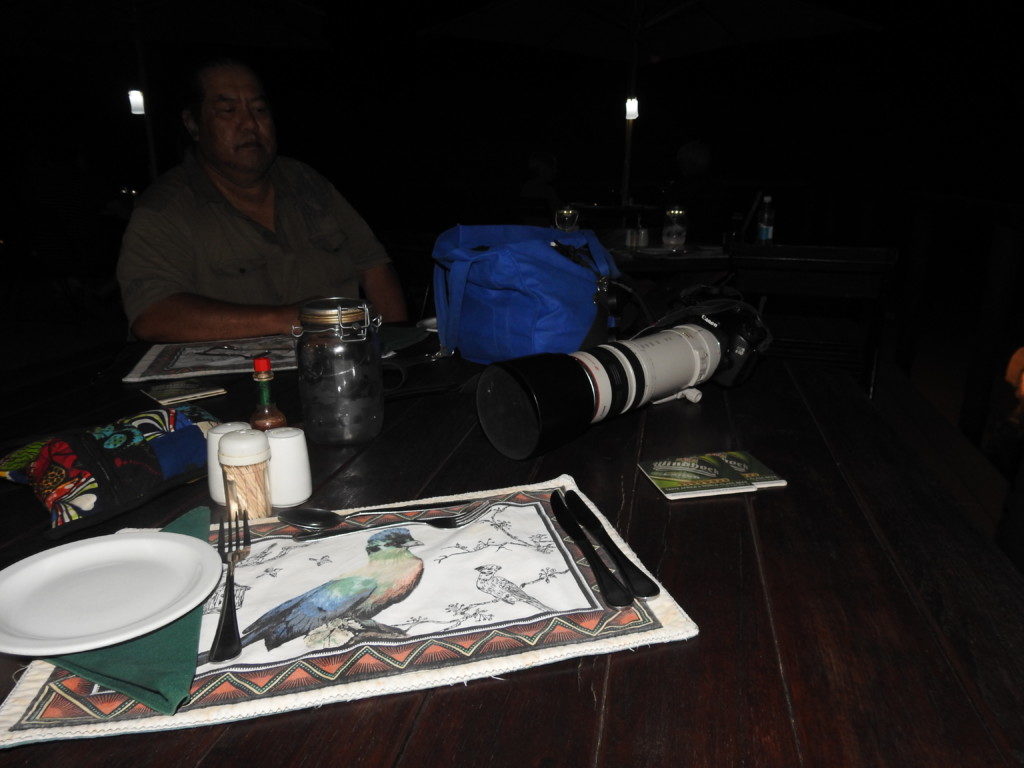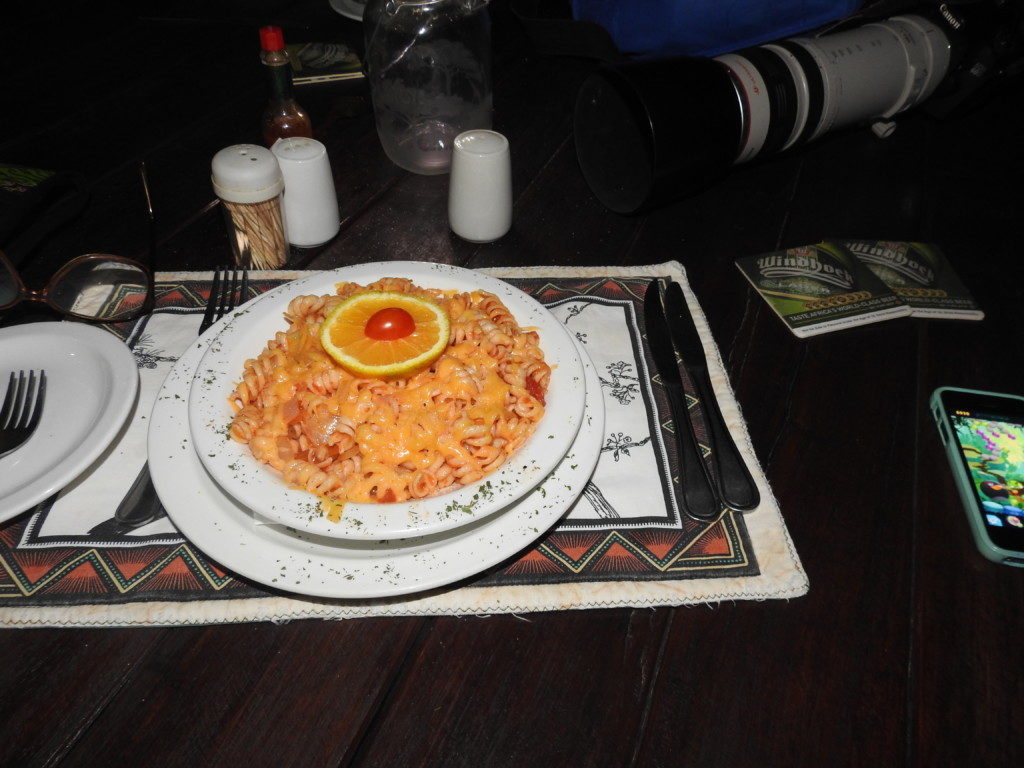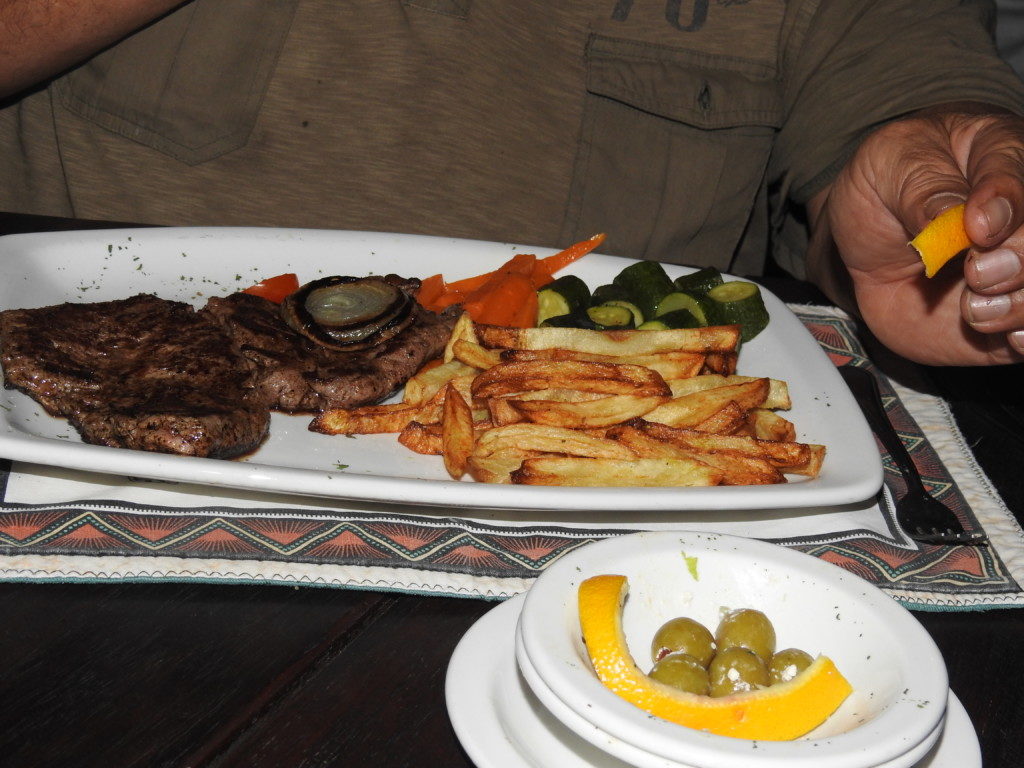 Here is the same deck in the morning where we hung out from the early hours to watch birds until it was time for breakfast.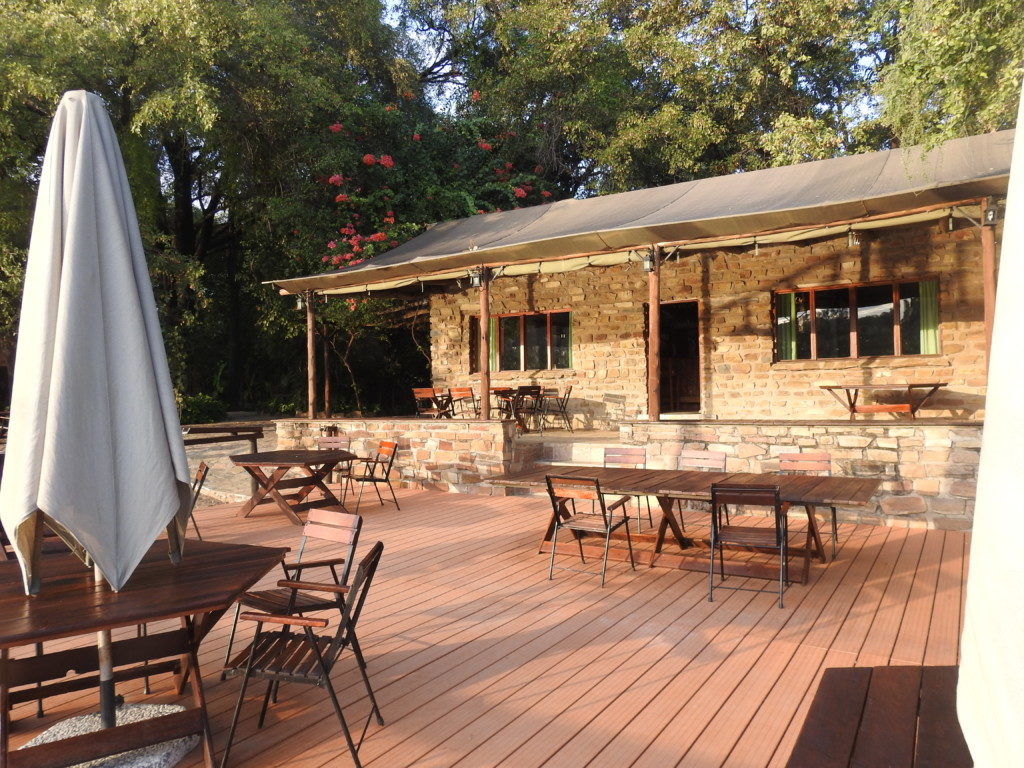 Generous and delicious breakfast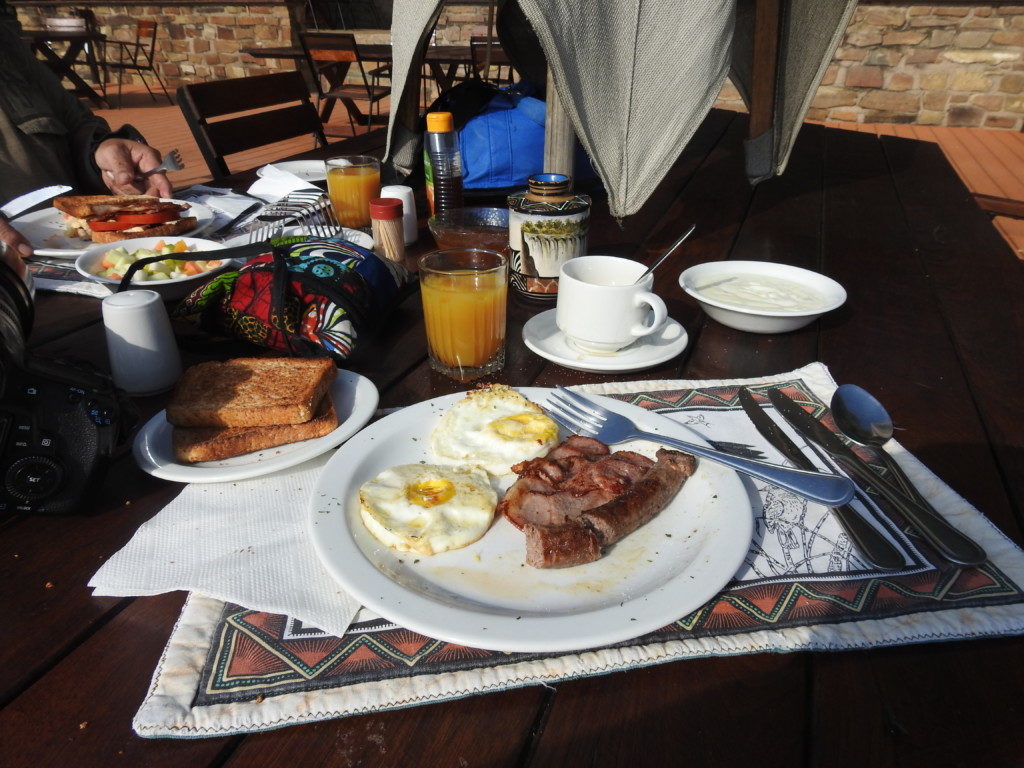 More bird placemats!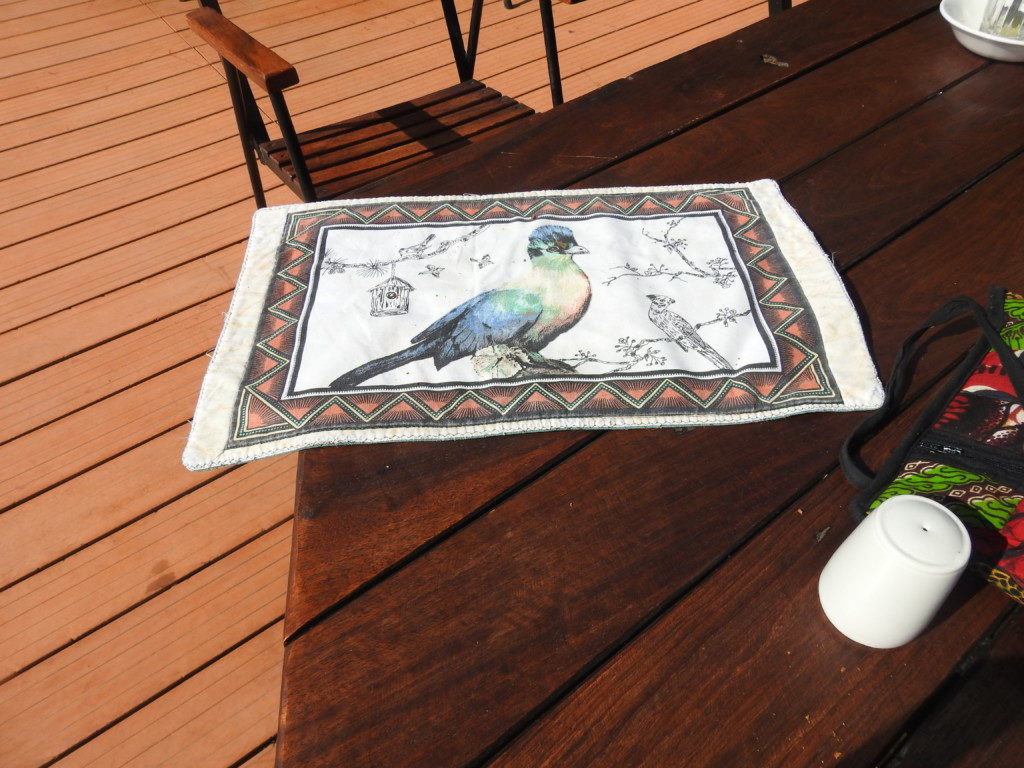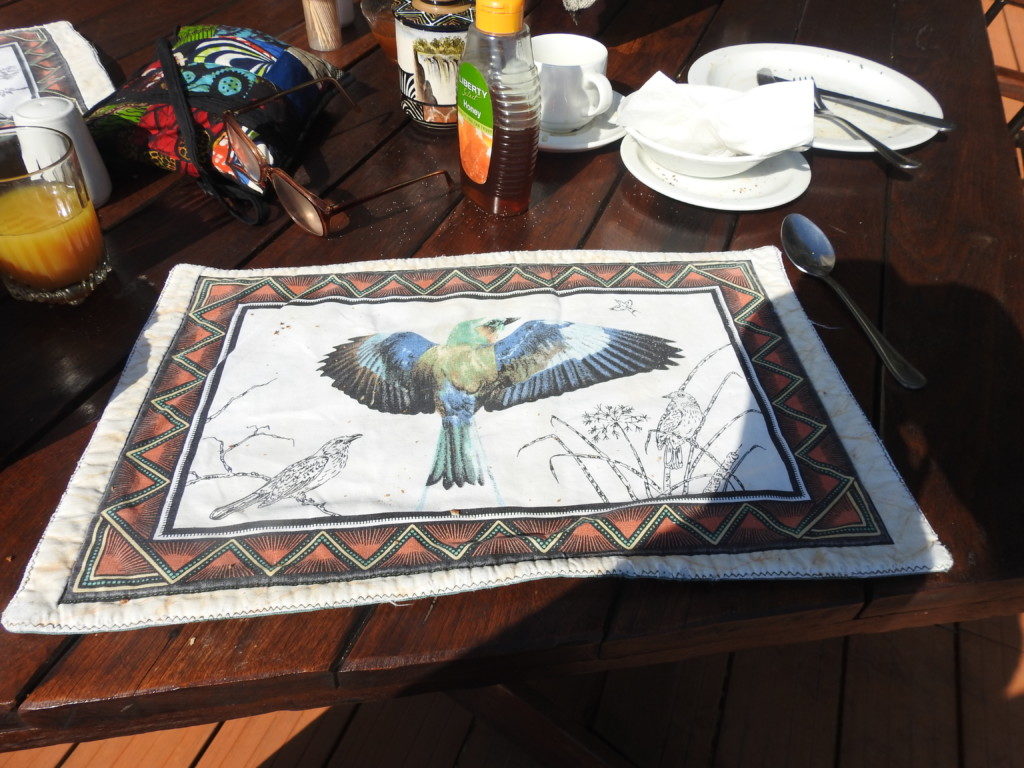 The camping area attracts monkeys hoping to steal food.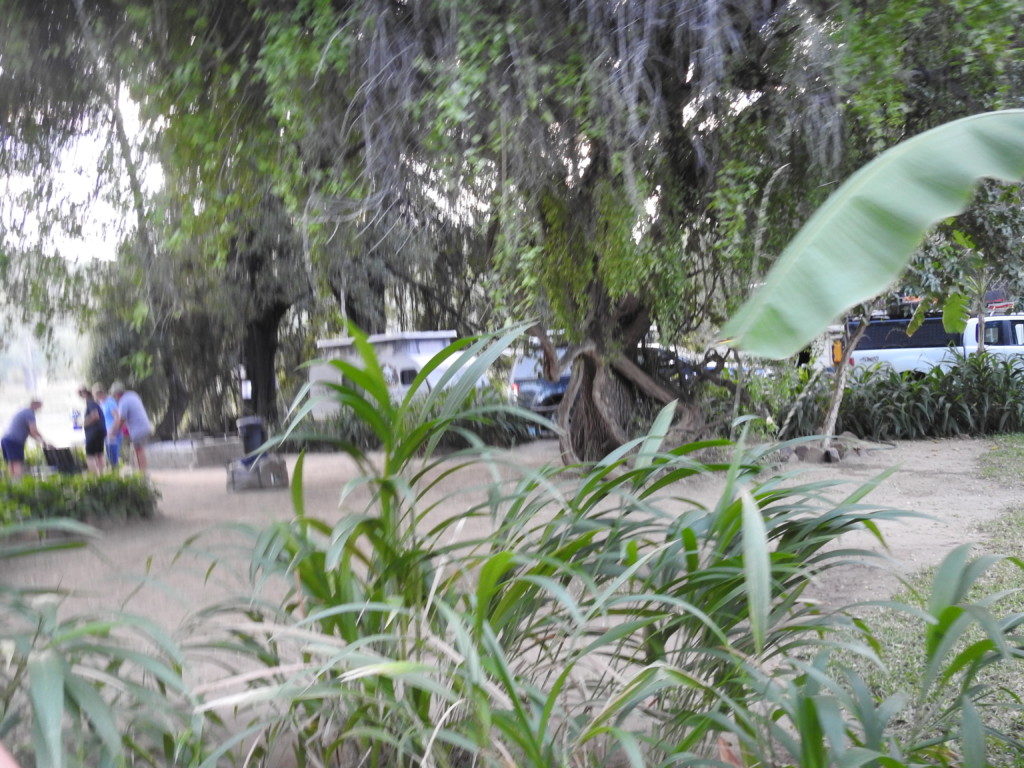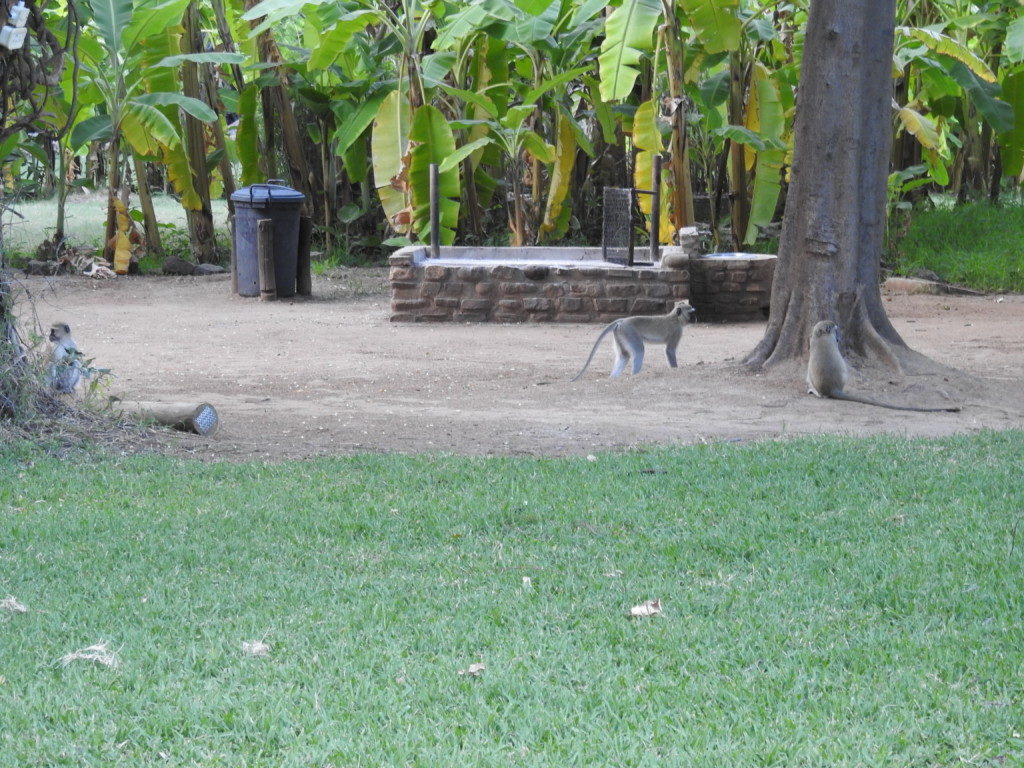 Sunrise over the river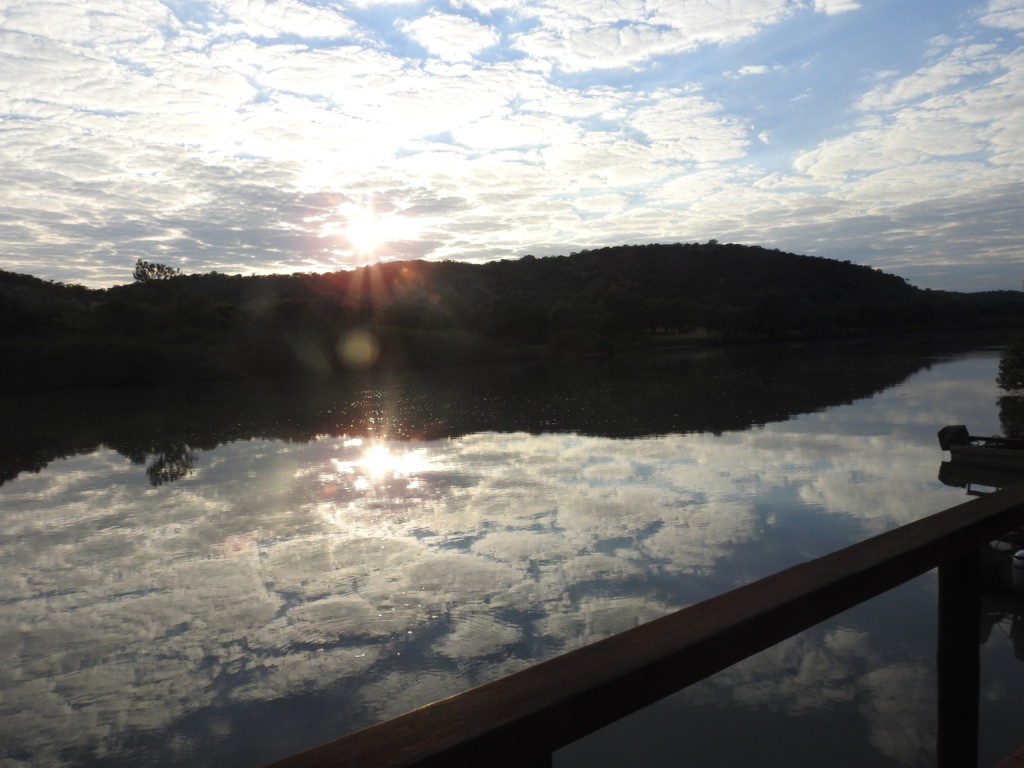 Souvenir hat with the Cinderella Waxbill logo, we each bought one!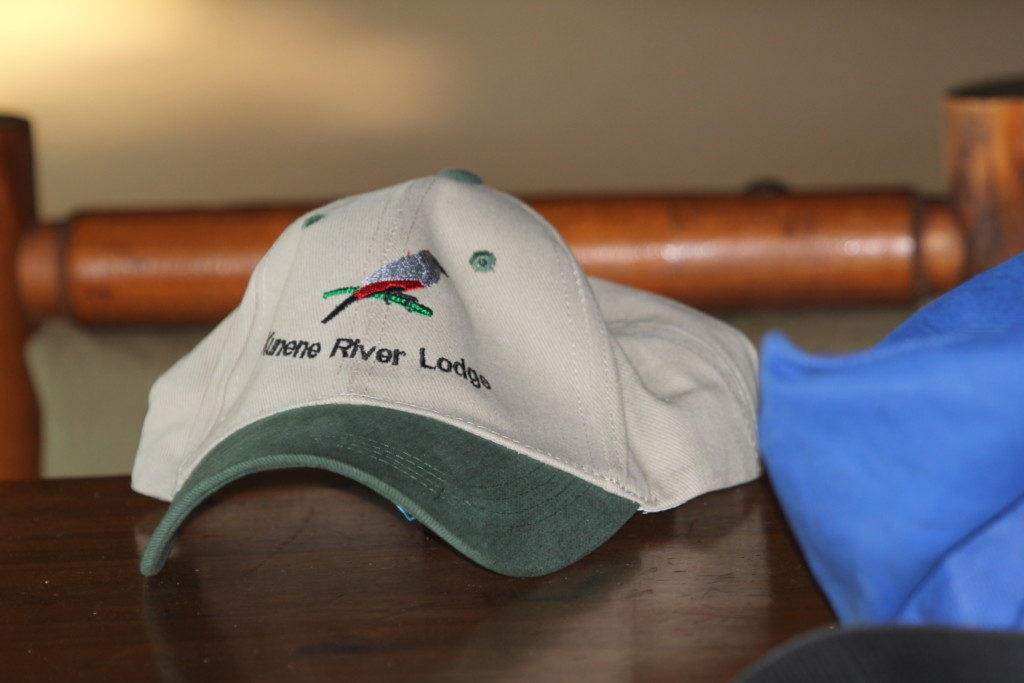 Credit cards are accepted which was nice as we needed to pay for the meals, hats and the sunset cruise.  This is a beautiful place and I only regret we couldn't have stayed longer.  The sunset cruise is a must (review to come) and I wish they had offered the morning cruise as well as the birding is really fantastic here!  You can book on their website or be on the lookout for discounts on booking sites like Orbitz as we got 15% off an already discounted room!