The Red-breasted Parakeet (Psittacula alexandri) is among the more widespread species of the genus and is the species which has the most geographical variations. It is easily identified by the large reddish patch on its breast. An alternative name is the Moustached Parakeet depending on subspecies.  The subspecies found in Thailand is Psittacula alexandri fasciata.
My long-distance shots don't do this beauty justice so here's the Wikipedia shot.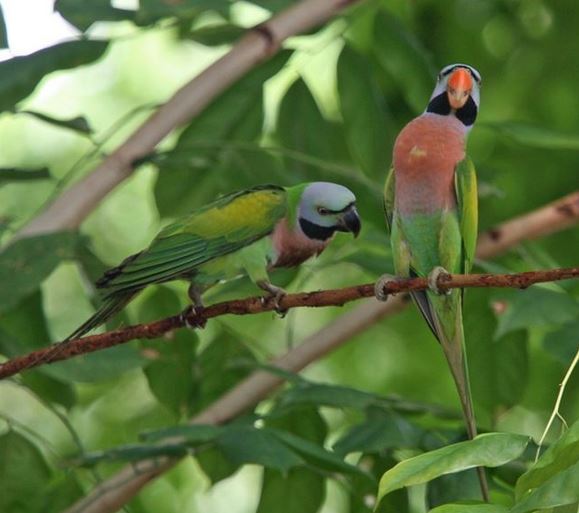 Here's a couple of my shots from the Khao Yai area.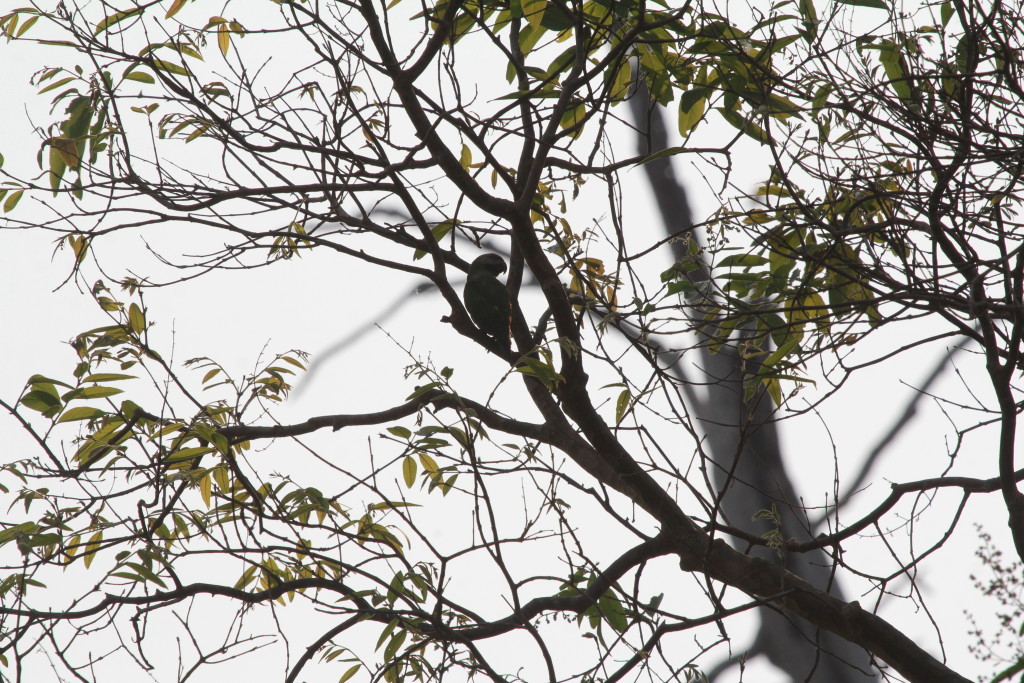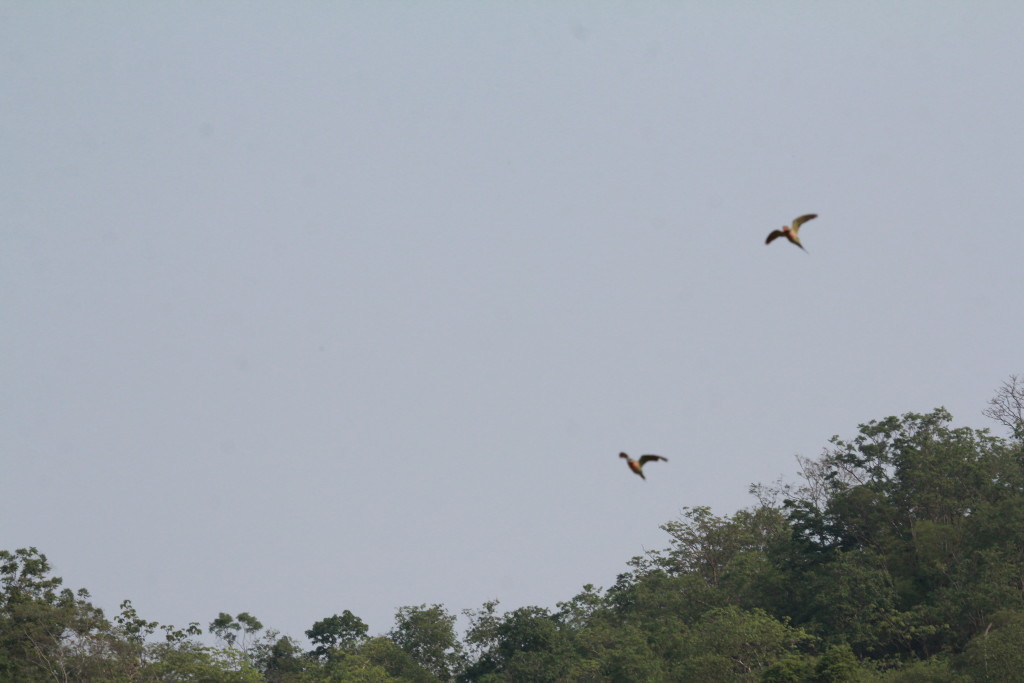 Red-breasted Parakeets have a huge range from South and South-East Asia, from northern and eastern India (including the Andaman Islands), Nepal, Bhutan and Bangladesh, ranging through Myanmar, Thailand, Laos, Cambodia, Vietnam and southern China (Guangxi, Guangdong and Hainan), with populations in Indonesia, on Java, Bali Karimunjawa, Kangean, Simeulue, Nias and Banyak, and in Kalimantan (where probably introduced from Java) (Juniper and Parr 1998).  For travel logistical purposes, the easiest place to see them would be in Thailand where there is a city-based flock in the Dusit area and a large population in the Khao Yai area seen easily near the Balios Resort.  Your ears will find them!
LEARN MORE ABOUT RED-BREASTED PARAKEETS
VIDEO
This video was taken in Thailand and you can clearly hear the bird's call.
Here's a nesting pair.
Beautiful close-up!