I wanted to maximize the award ticket and we had never been to Shanghai before so when I saw the routing come up on United's award booking tool, I grabbed it.  After researching online, I decided the best thing to do was take the Maglev into town, get a connecting train to the Bund, take a walk along the Bund and then go back to the airport in time for the onward flight to Auckland.
It's easy to find the Maglev train as Shanghai Airport is well signed.  Our flight arrived around 5:30am so we had to wait for the ticket counter to open and then catch the first train into town.
The first few trains only get up to 300km/h, a snails pace for this train!
When you reach the final station – Long Yang Road Station, you have to change to the metro to get to the Bund.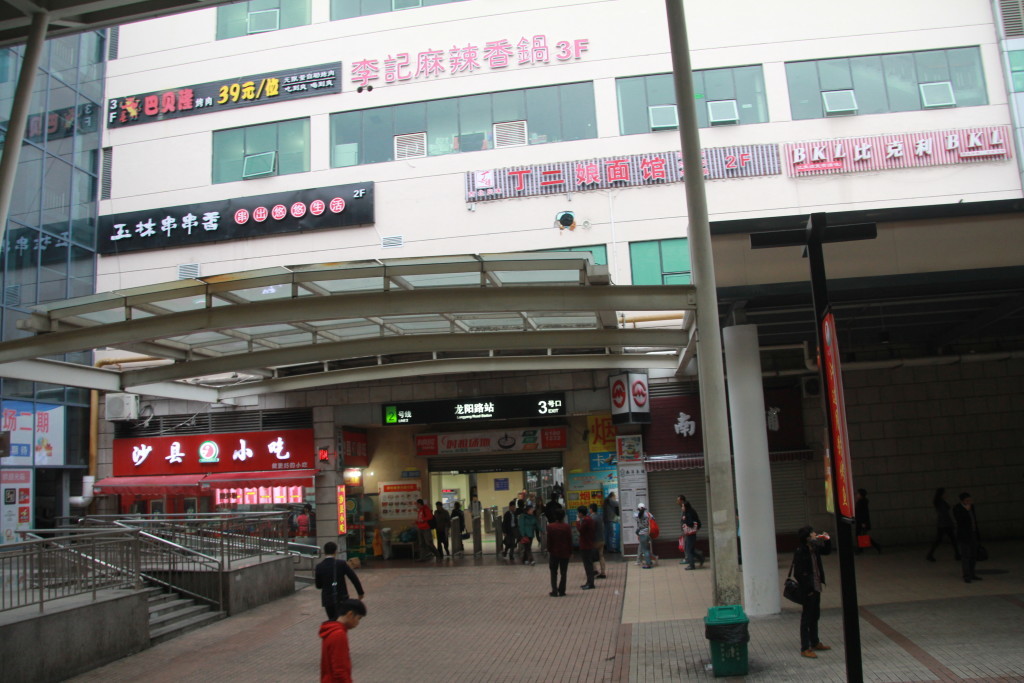 Not nearly as comfortable as the Maglev!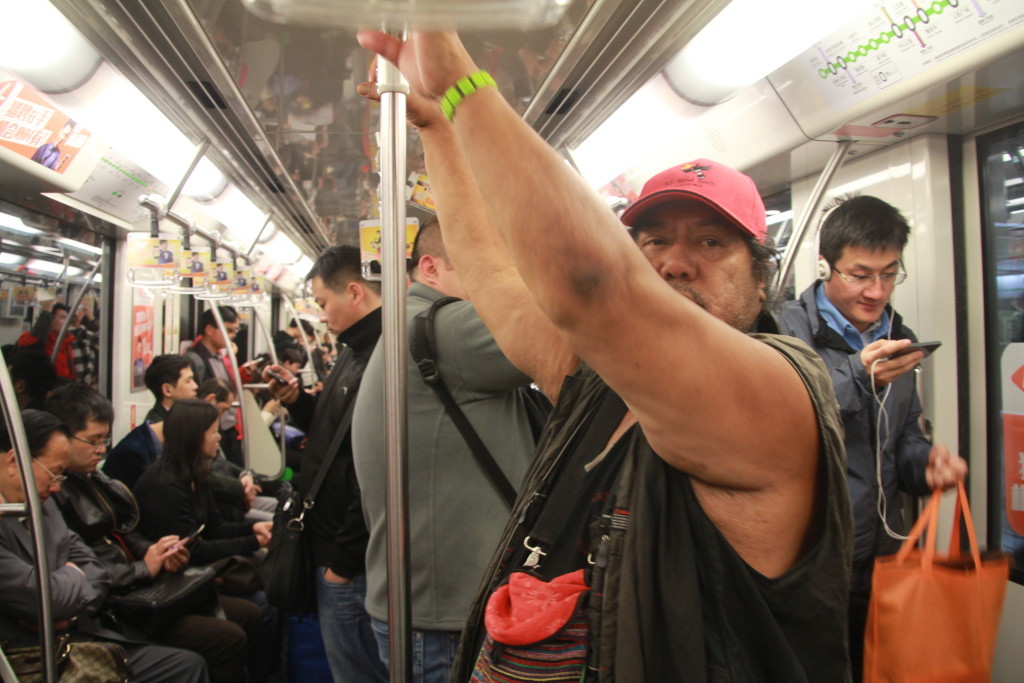 We got out at East Nanjing Road and started walking towards the Bund.  It was drizzling so I knew this did not bode well!
Some of the shops were very interesting though not open yet.
We finally reached the Bund and just randomly chose to turn left and start walking.
We didn't get far before the heavens opened up and we grabbed a few pics, then took refuge inside Starbucks where we had breakfast.
We waited and waited for the rain to let up but it never did.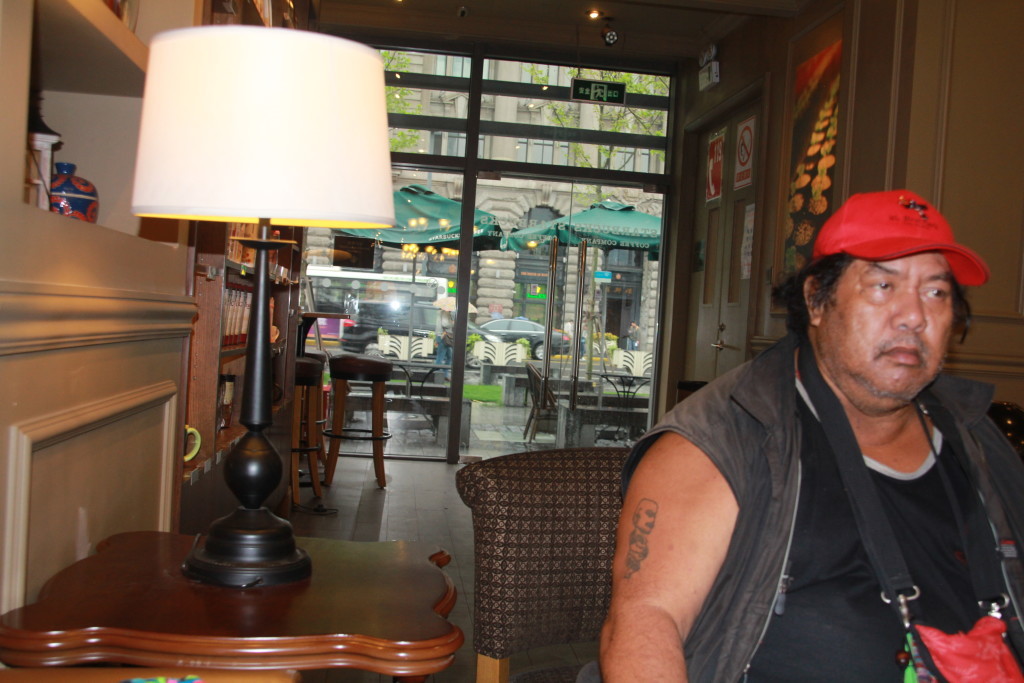 We had to find something else to do so we inched along the building the Starbucks was in and found this bizarre tunnel attraction.  At least we would stay dry and experience something different!
It really was bizarre!  Like tripping without drugs!  The ride didn't last long so we still had to find something else to do.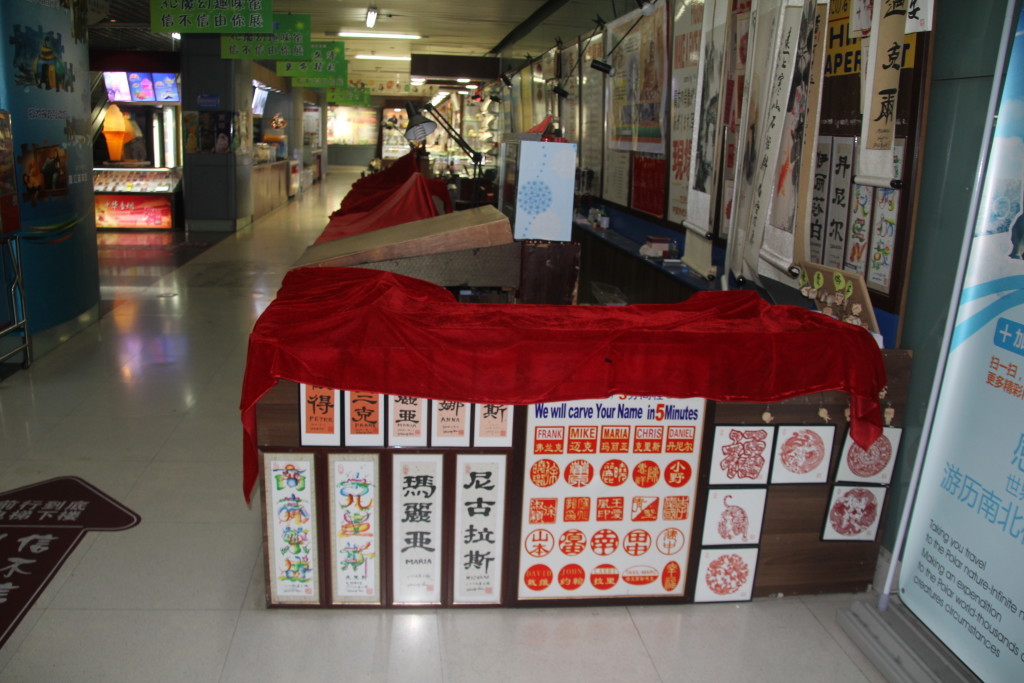 We didn't want to spend more money on overpriced tourist attractions and the rain was finally letting up so we wandered around this area of Shanghai while trying to find a metro station.
We got lost and couldn't find anyone who spoke English to tell us where the metro was but did find this cool peace dove topiary thing!
We eventually ran into a tour group and the guide pointed us to the metro.  We went back to Longyang Road to get the Maglev back to the airport.
This time the train got up to the max speed of 430 km/h (267 mph) which was pretty cool!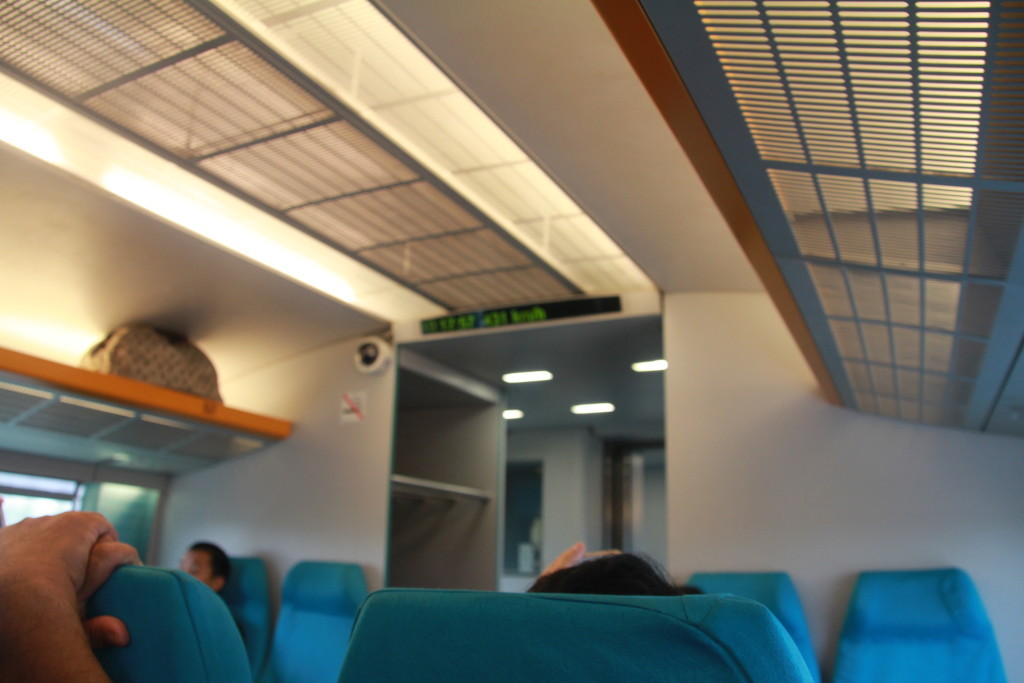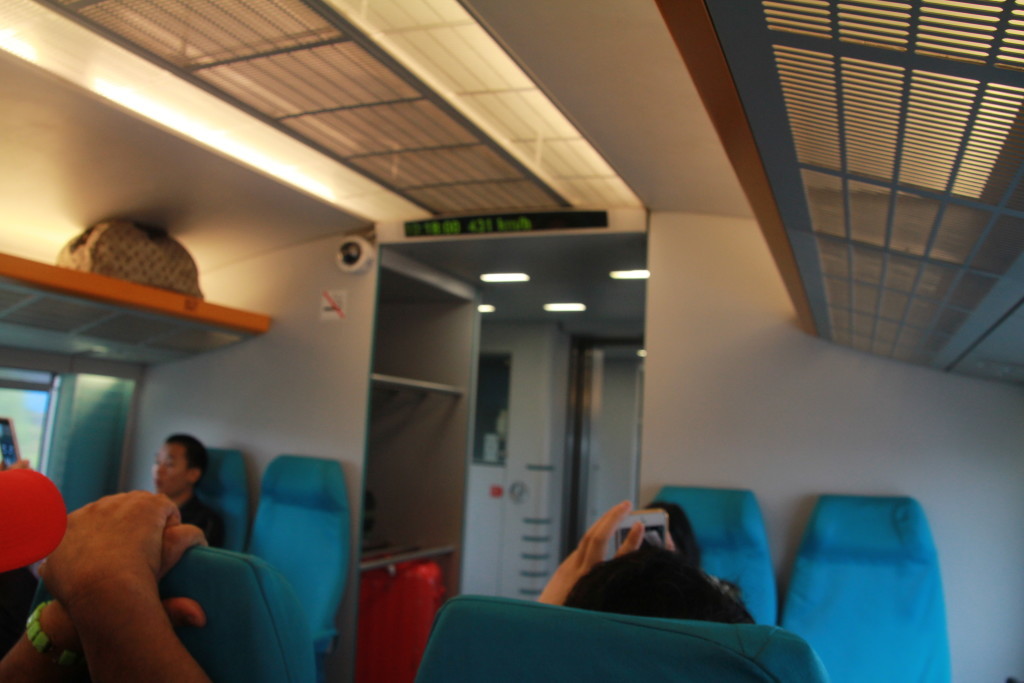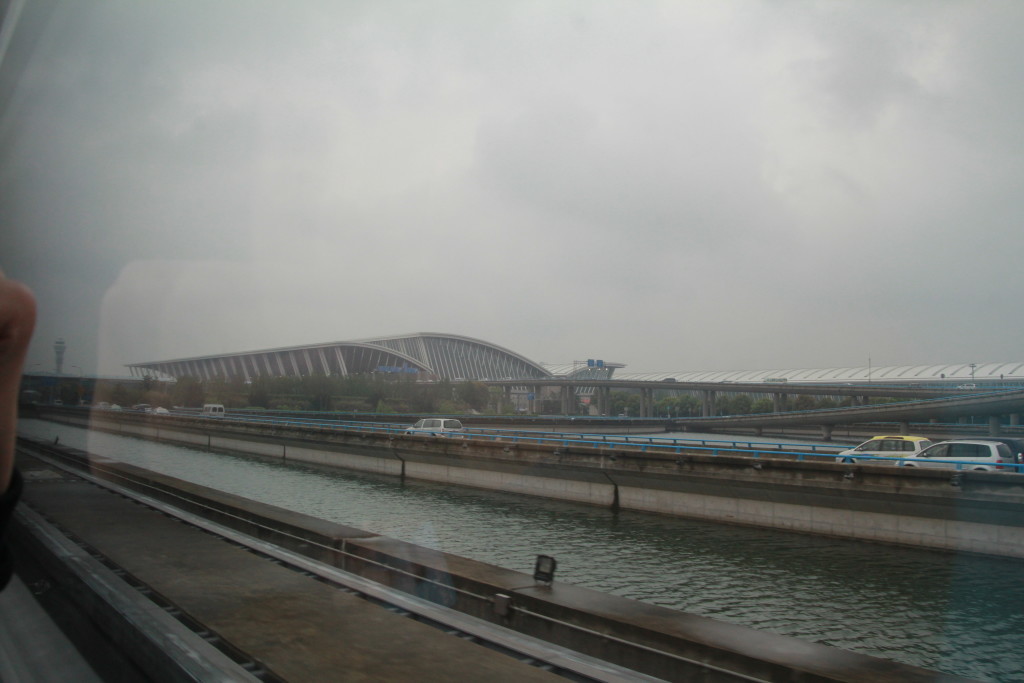 Before we knew it, we were back at the airport.  Since we still had one more Lounge Club pass to use, we hung out at the lounge for awhile.