Doi Inthanon is one of Thailand's top national parks, has a good bird list and is easily reached from Chiang Mai so I highly recommend a visit here.  You can combine this park with the Blossom-headed Parakeet Conservation Area just outside.
There are some excellent maps here.
Get there early to be in position when the birds wake up and start foraging.  This makes the tourist day trips from Chiang Mai less attractive as you would get there too late.  We had a rental car from Hertz and the independence was great!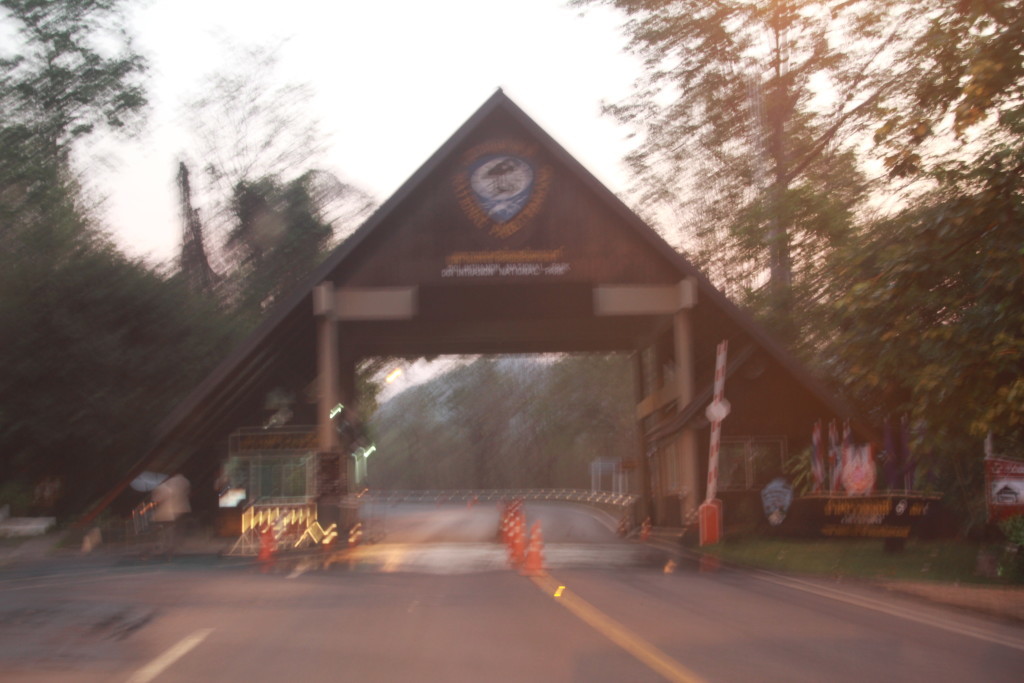 A Red-whiskered Bulbul welcomed us in as I paid the fee – 400 Baht each in cash only.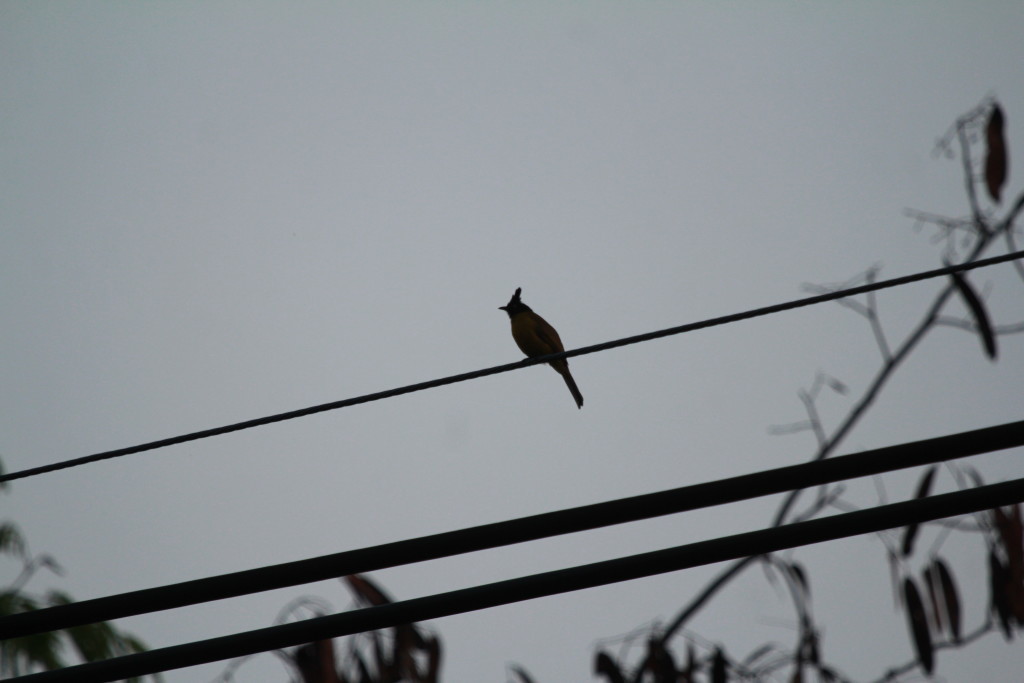 We drove up the mountain admiring the interesting statues along the road.
We stopped at a picnic ground and ate the packed breakfast from the lodge.  Not many birds were around.
We continued on and came to Mr Daeng's Bird Centre which is well known amongst birders as a great place to learn about local birds.  They have a nice restaurant but since we had breakfast we just had some tea and decided to come back for lunch.  What I didn't know before is that they also have lodging so you can start out earlier to the birding trails.  You can buy a small guidebook here to help identify the birds.  Bulbuls and Sparrows were everywhere.
Our next stop was the trail at KM 34.5 which is well marked.  There is a place to park off road at the bottom, then you walk up the hill looking for birds. I didn't too too well with photos so I recommend reading this page to see better photos as an idea of what birds are found here.
We saw several Grey-chinned Minivets as you can see in the photos below.  The males are red and females are yellow.
Large Niltava
Ashy Drongo. We also saw a Lesser Racquet-tailed Drongo but he got away before I could get a photo.
Our car and parking area as seen walking back down the hill.