Since these two species are so similar and are found in roughly the same area, I am going to combine the profiles of the Greater & Lesser Racket-tailed Drongo (Dicrurus paradiseus & Dicrurus remifer).  You can tell them apart by the size of the bird, the crest on the Greater RTD and the shape of the tails.  The Greater has a fork shaped tail and the Lesser's tail is more of a wedge shape.
This is a Lesser Racket-tailed Drongo from Mae Ping NP in Thailand with the smooth head and wedge-shaped tail.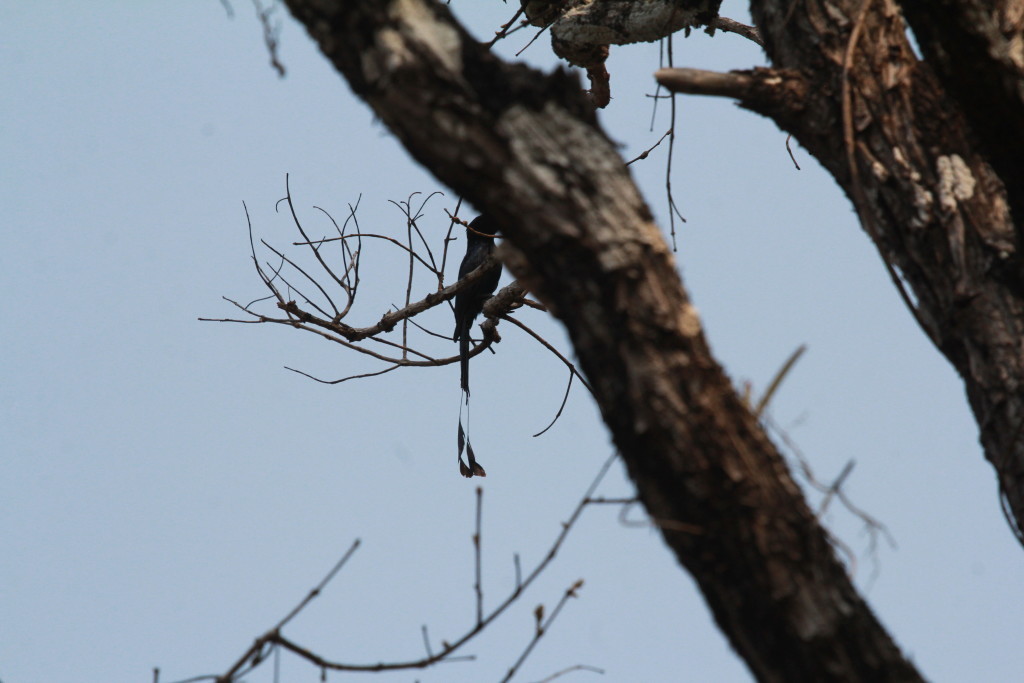 Here is a Greater Racket-tailed Drongo with the forked tail in Taiping.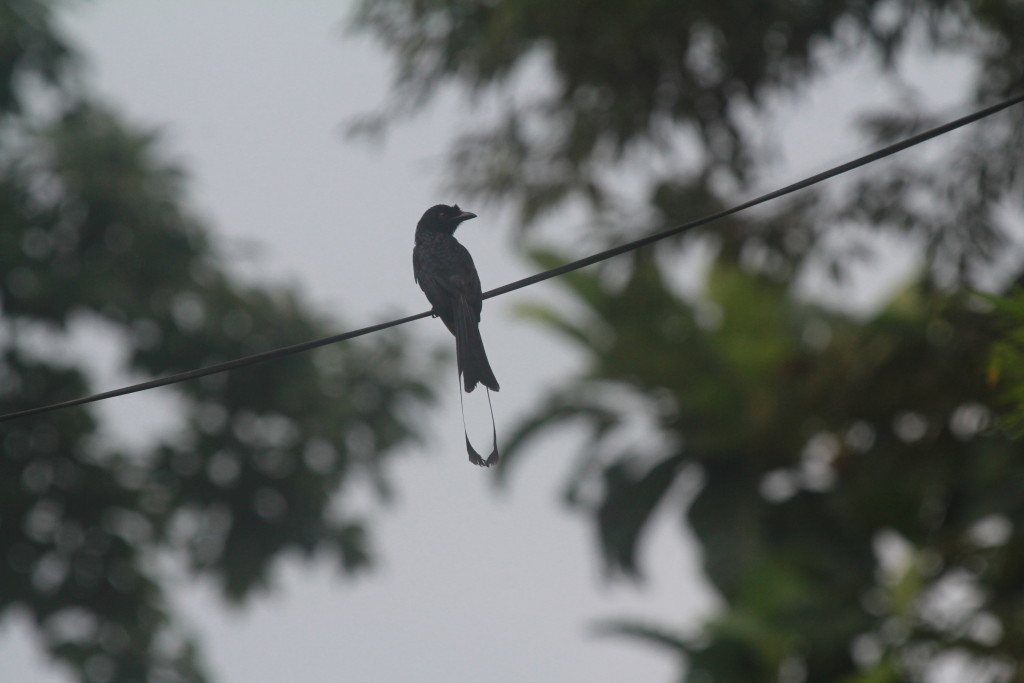 Both birds have a large, varied range in South-east Asia with the Greater having a larger distribution including India than the Lesser.  I saw both birds in northern Thailand, in Doi Inthanon and Mae Ping, also in Taiping and Taman Negara in Malaysia.
LEARN MORE ABOUT THESE BIRDS
VIDEOS
A Gretaer RTD in India.
And another one singing.
See how his tail floats while in flight!
And here's a Lesser from Singapore.